HONEYMOON DESTINATION SEYCHELLES
PHOTOGRAPHER SEYCHELLES | LA DIGUE | PRASLIN | MAHÉ
My dear Seychelles. I'm sure I'm not the only person who can name this place a little paradise. It's like a tropical island dream come true. Crystal blue water that I have never seen anywhere else in the world so clear and blue (and I have been to many beautiful destinations like Fiji, Mexico, Cuba, Australia…) with lots of fishes, palm trees and green colors all around with beaches. Like a catalog of a honeymoon destination.When Jasmin and Albert contacted me to ask me if I would travel with them to the Seychelles to capture their elopement on the beautiful island of La Digue, I did not wait a second to say yes!
So we set off on this adventure in March, and as soon as we got there (I took my boyfriend with me to add a few days of holiday), it was rainy and cloudy. This is what they meant when they said it was rainy season… We didn't see that much rain… ever. But after a while the sun was shining again and we could enjoy our first walk on Mahé. We left the main island 2 days later to take the ferry to La Digue, where the wedding would take place. La Digue was definitely our little paradise and for us the most beautiful island we visited (we also visited Praslin and Mahé). There were not (too many) cars around and you had to take a bike to get to the places you wanted to visit. Since the island is quite small, we thought that this could be fun, and it certainly was! However, you have to keep in mind that it is not a flat island and you might have to pass some hills to get to the most beautiful beaches. You also have to take this into account for the beach walks like the one from Grand Anse to Coco Anse or Anse Marron (we've done both, and if you plan to do that, take enough water with you and ask La Digue guide Gerard for the Anse Marron trail).
The wedding took place on one of the so-called most beautiful beaches in the world: Anse Source D'Argent. And indeed, it was very beautiful and so unique the big granite rocks in the water. You can find the pictures and read more about this beautiful Seychelles wedding here.
After our time on La Digue we visited Praslin, a bigger island, but still very beautiful. I would recommend to take a rental car here, because going to one of the most beautiful beaches (Anse Lazio) meant "walking" up a hill, which was quite exhausting with the temperatures. We went there for snorkeling, and I must say… this was my favorite place EVER for snorkeling. Well, I'm always afraid of sharks, but the Seychelles are pretty safe when it comes to shark attacks, so I tried to calm down while snorkeling a bit deeper. My reward was to see so many fishes and a sea turtle that I always wanted to see in the wild. I was so grateful to jump into this water, even though it scared me before because of the depth.
We also visited the turtle island Curieuse, which was a great opportunity to see these old, large turtles in a natural environment. Hundreds of them live there. We also took a boat to St. Pierre for snorkeling, but it was not as impressive as Anse Lazio. At the end of our stay on Praslin we visited the Fond Ferdinand National Park to see the coco de mer, a big coconut that you only find in the Seychelles.
Then we took the ferry back to the mainland, Mahé, and stayed there for another 3 nights. Mahé also has its nice sides, but after visiting Praslin and especially La Digue it was no longer a highlight to be there, and the beaches and underwater world were not what we had already seen on La Digue and Praslin at all.
I would also recommend to rent a car on Mahé, as there are a few more places to explore and there are also many hills. We took the bus cause it was so cheap but it took us several hours of waiting and sitting.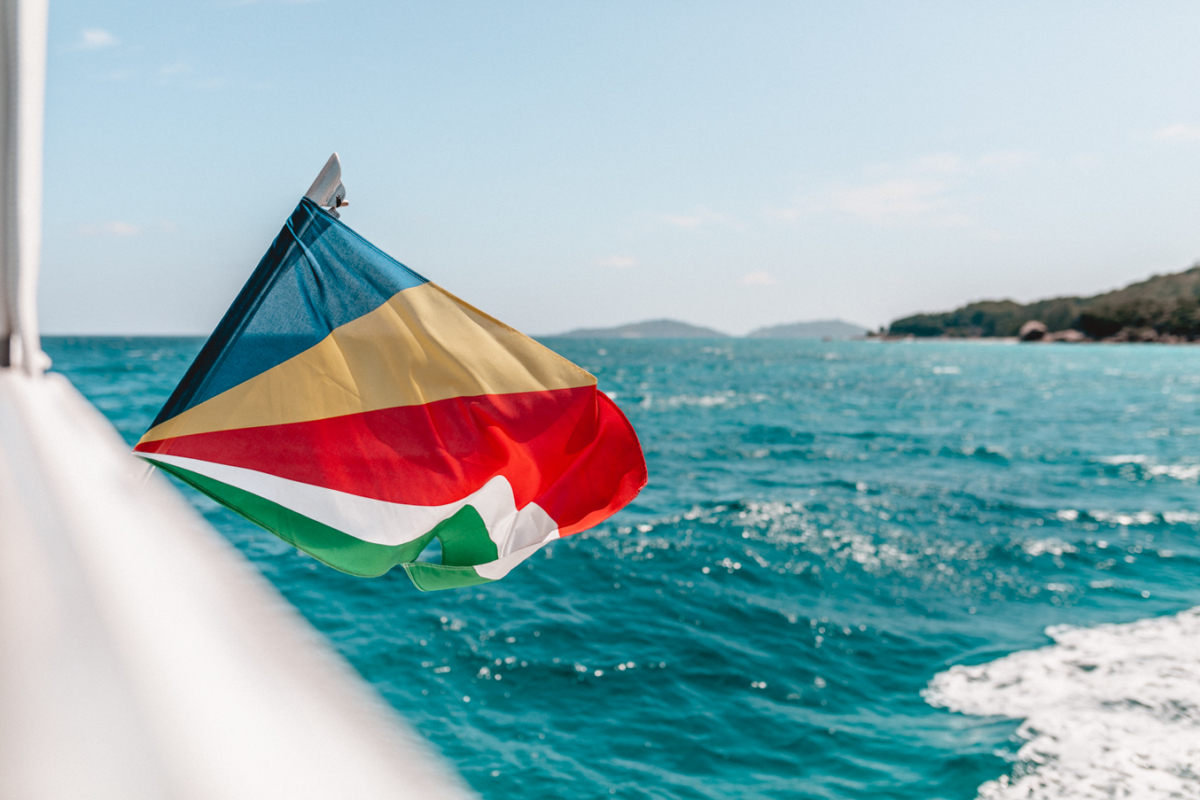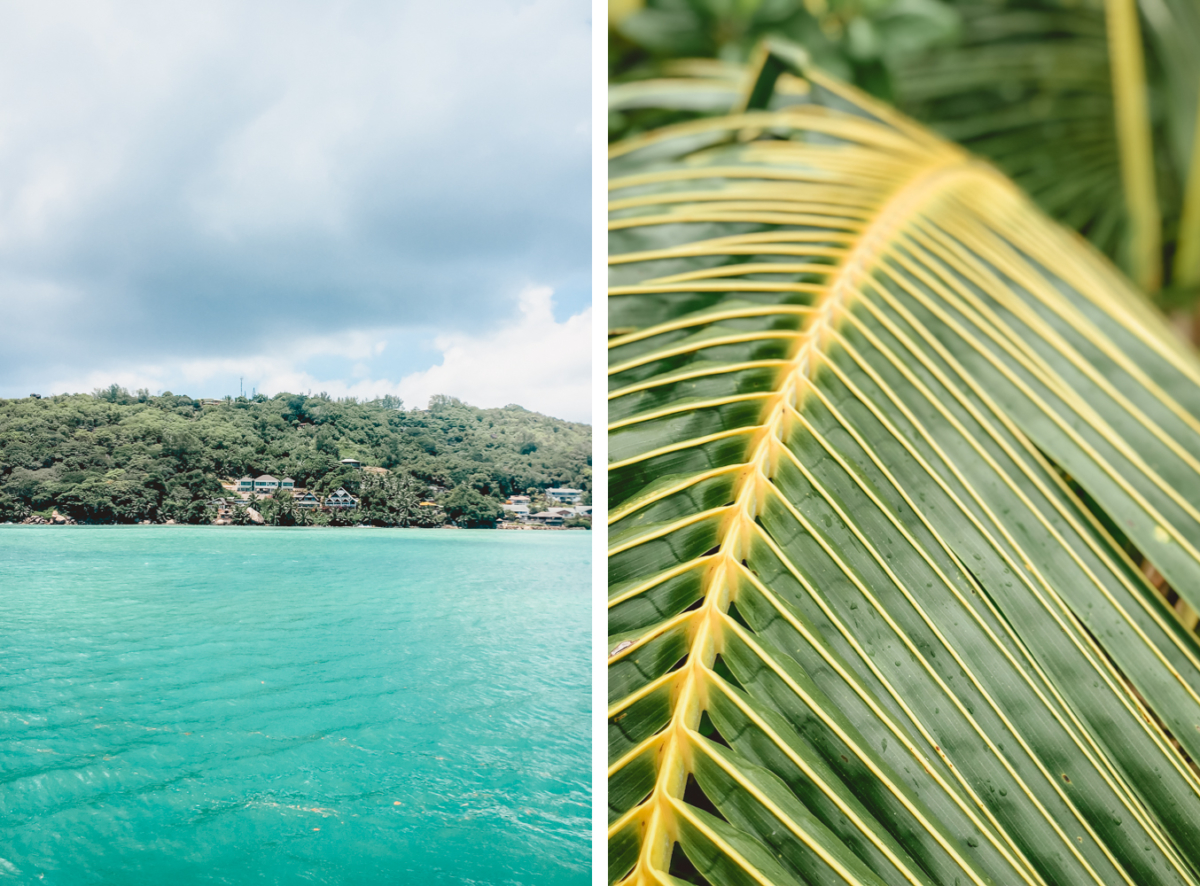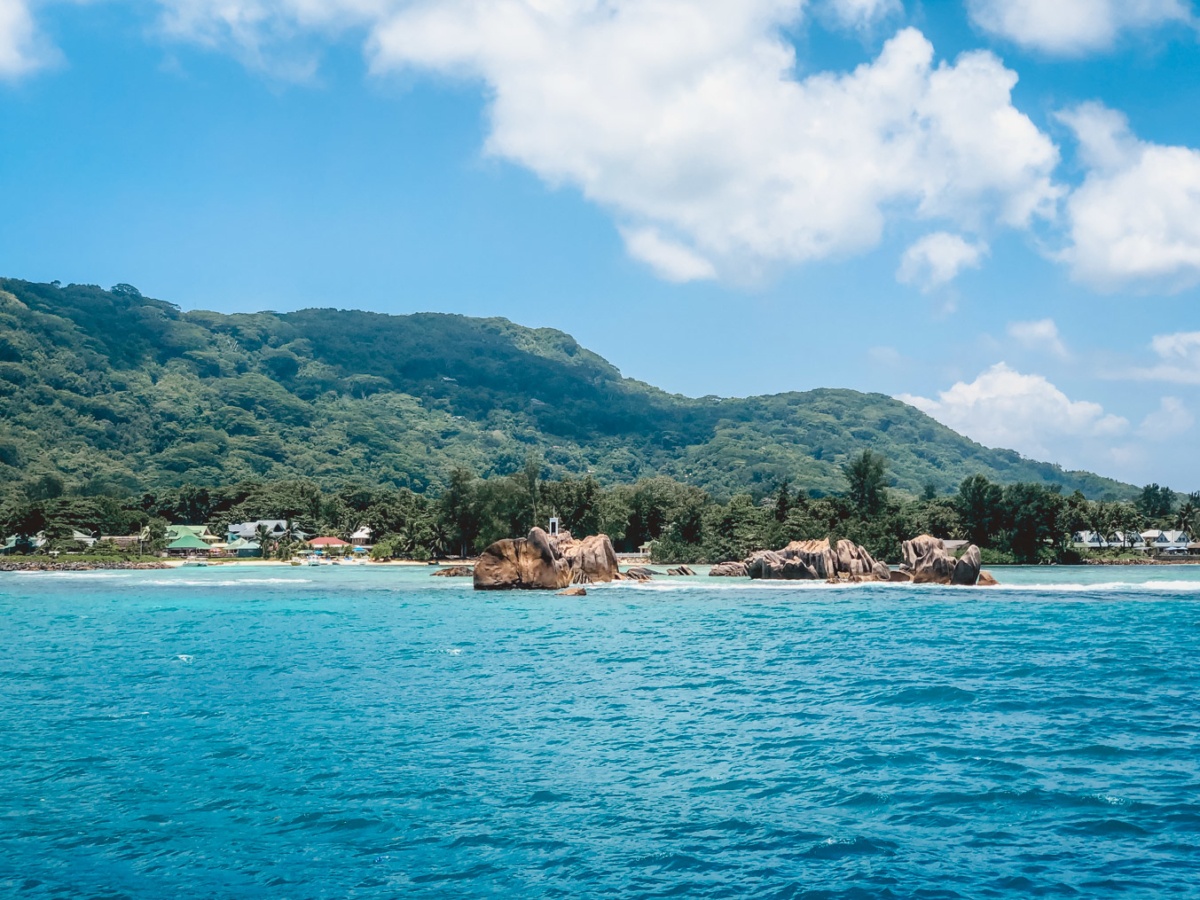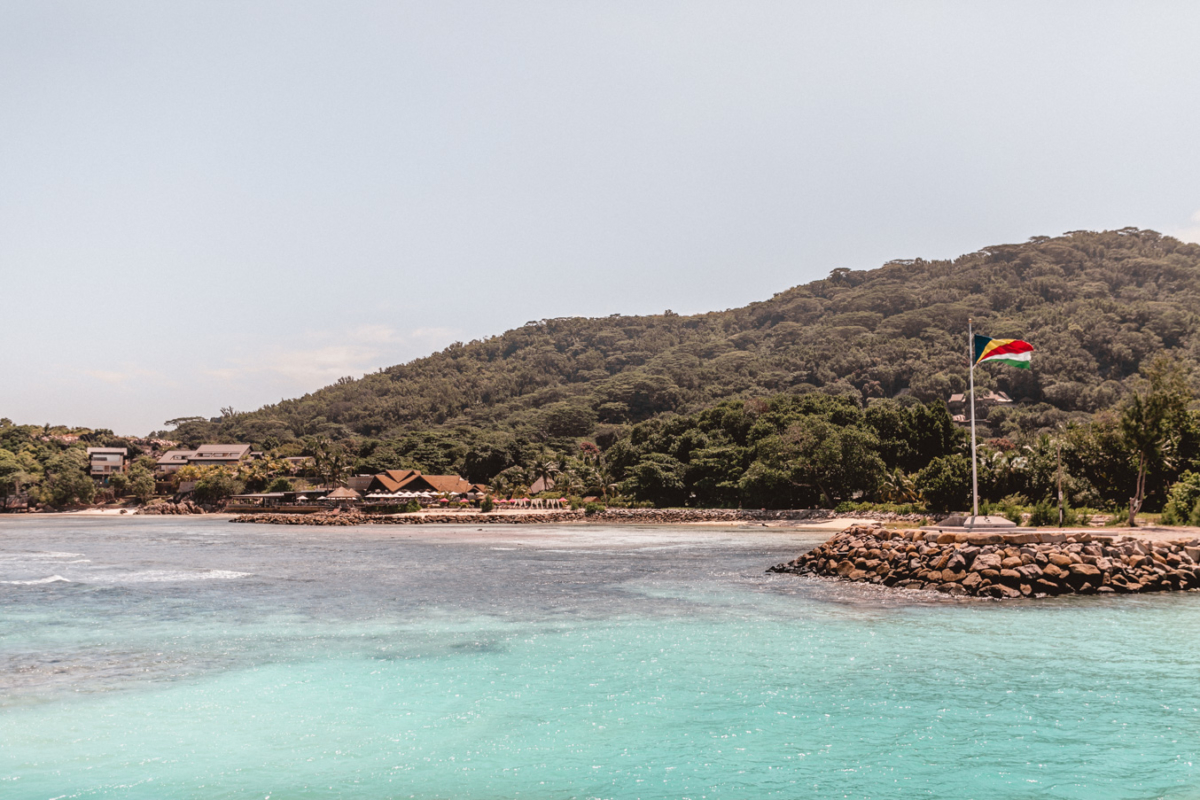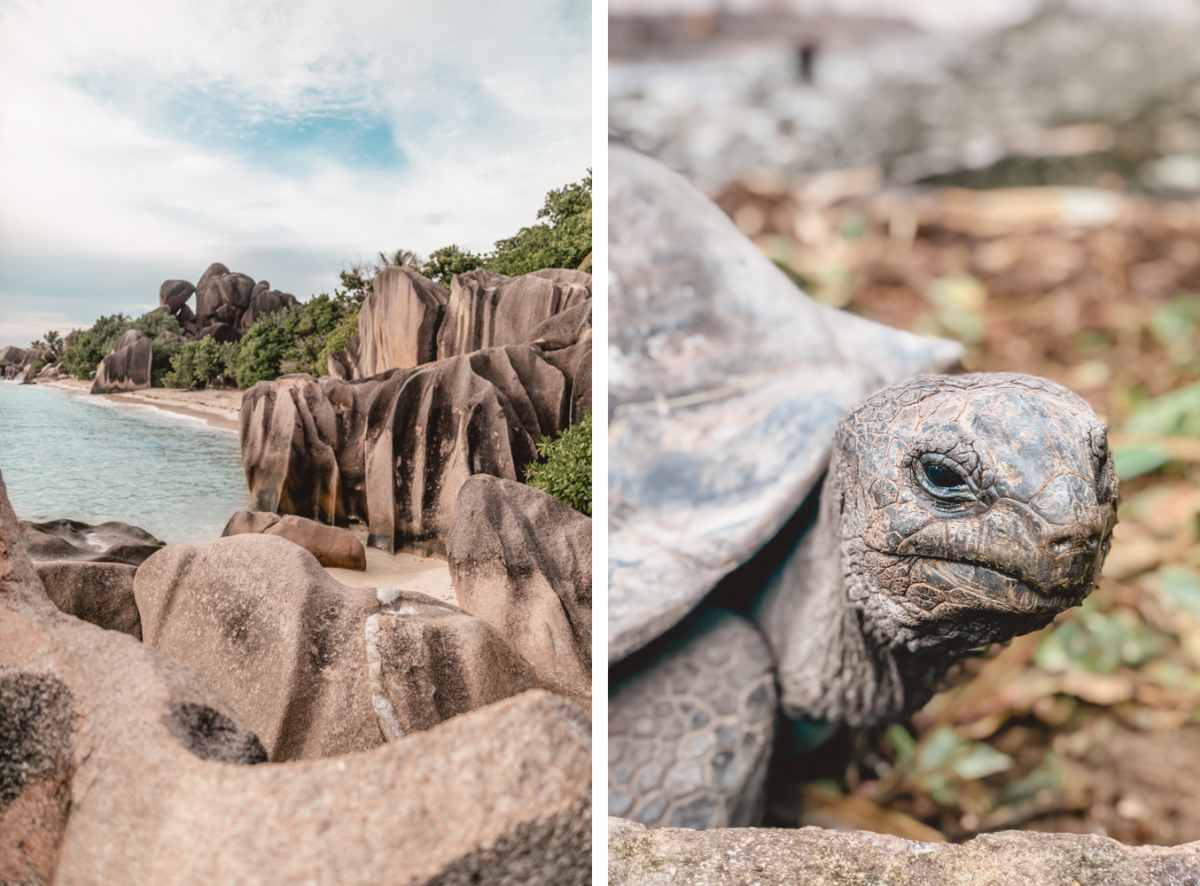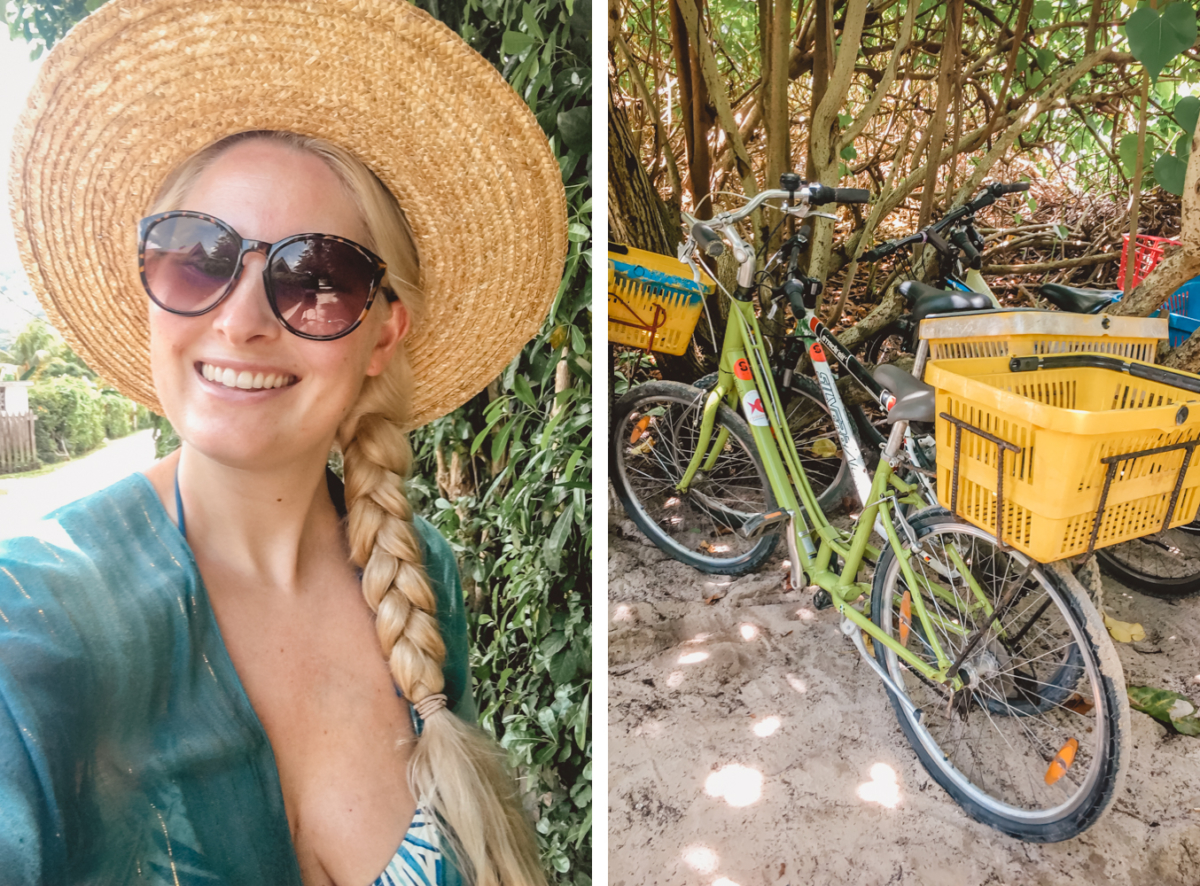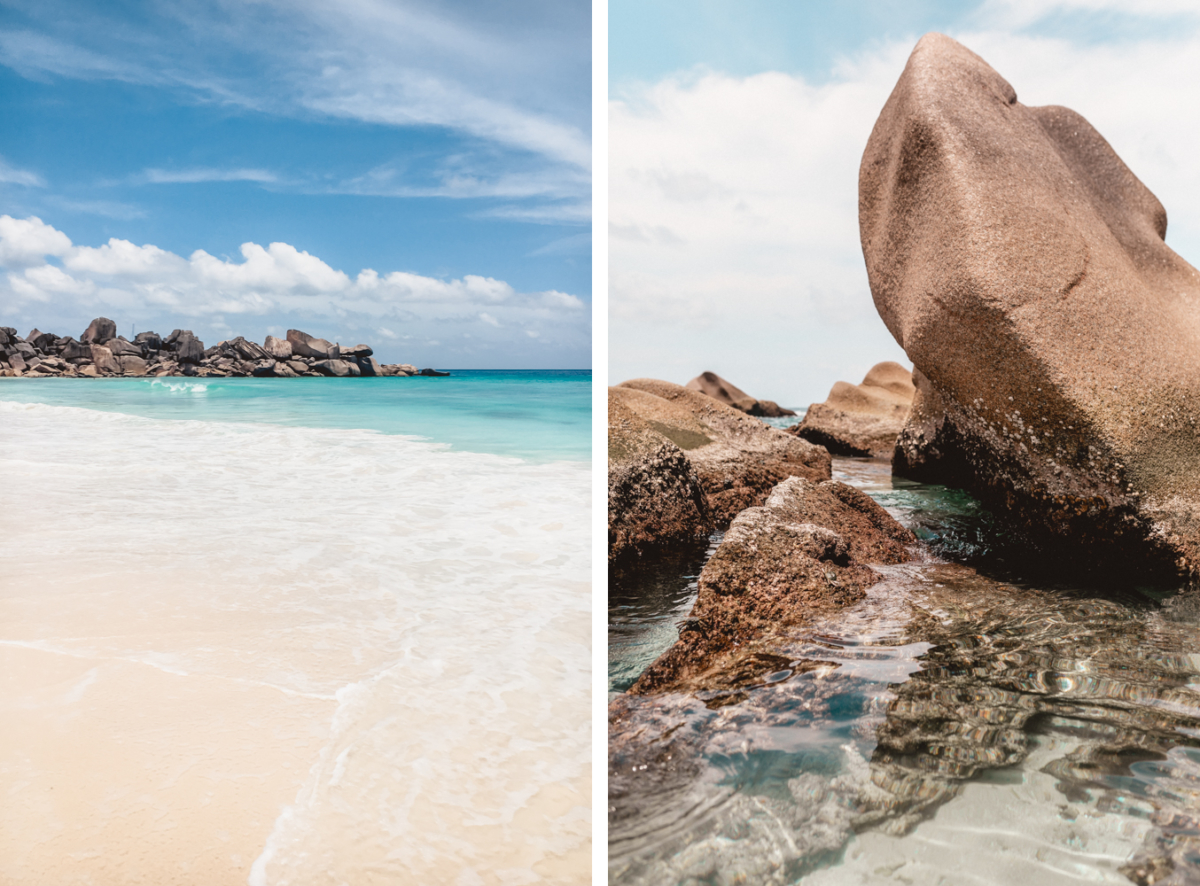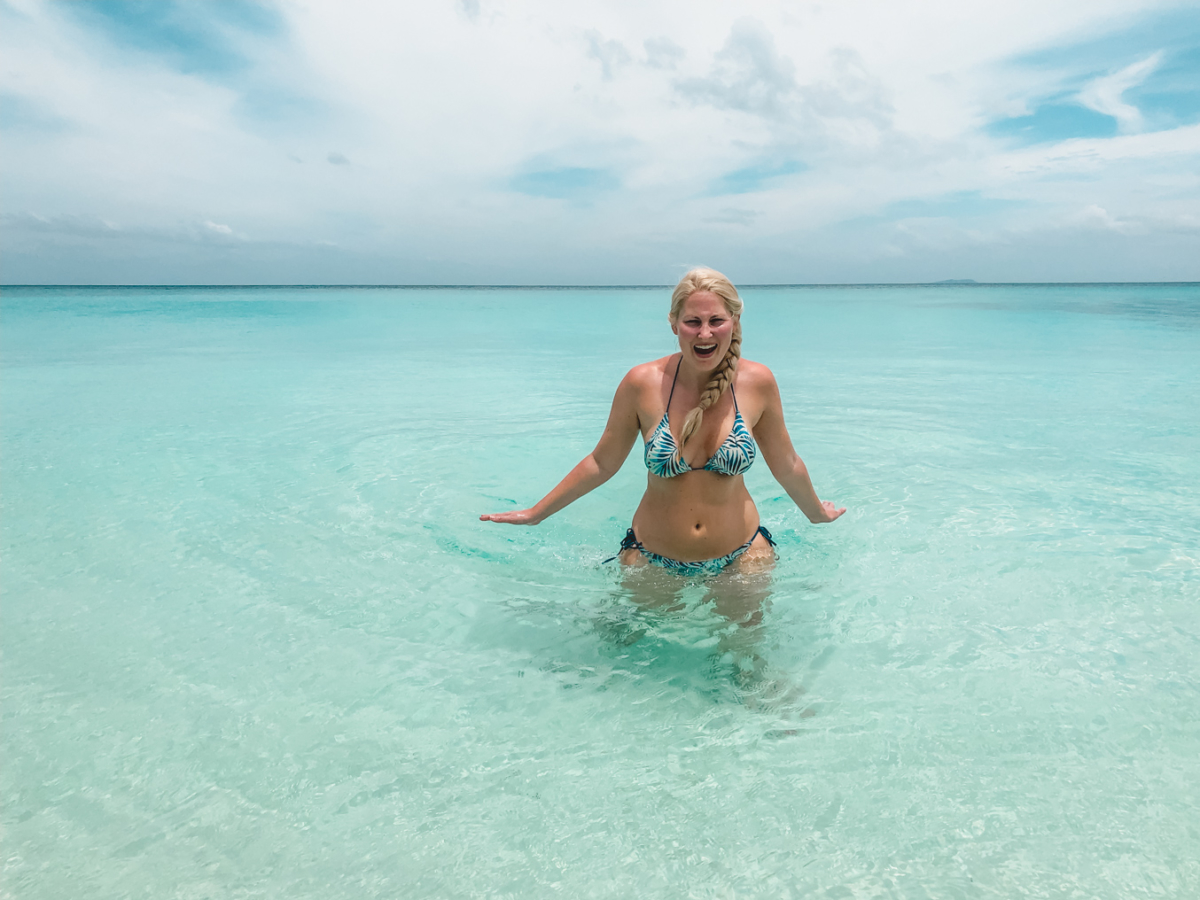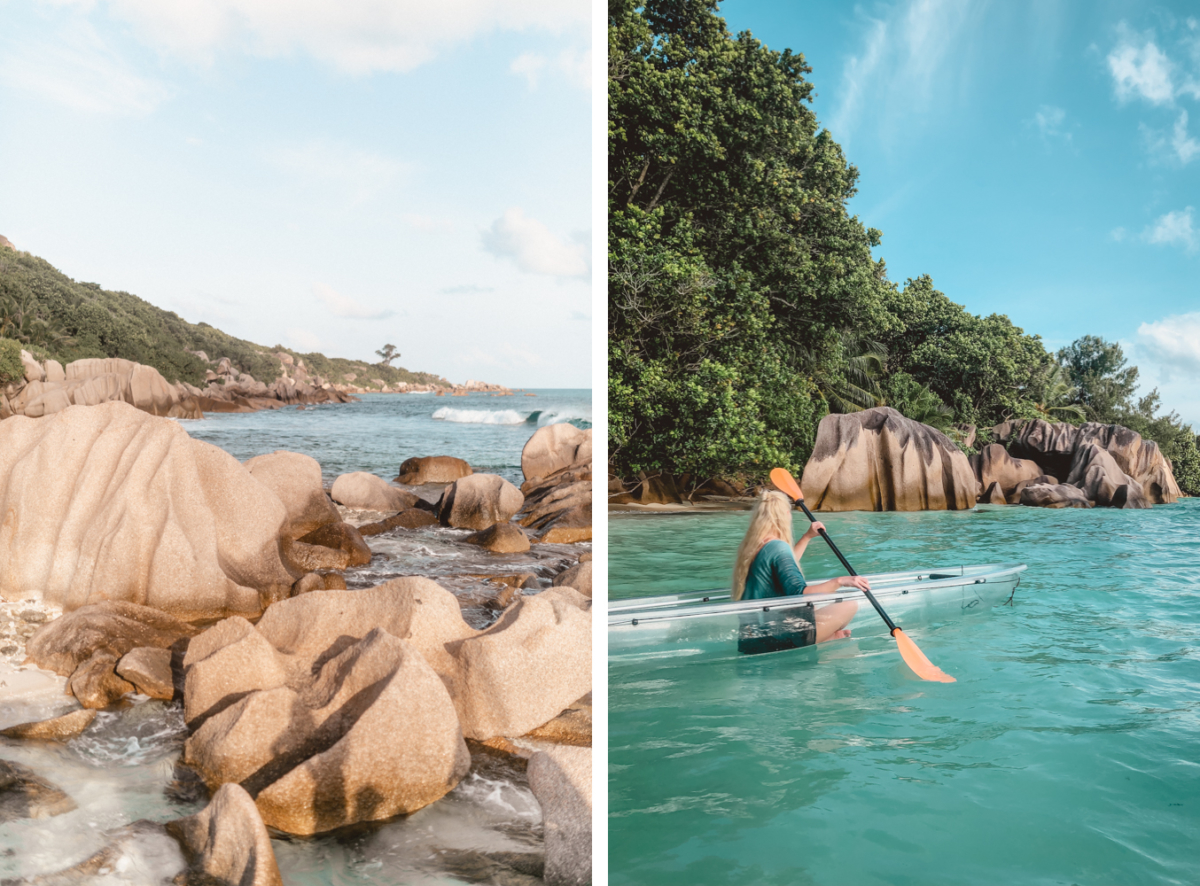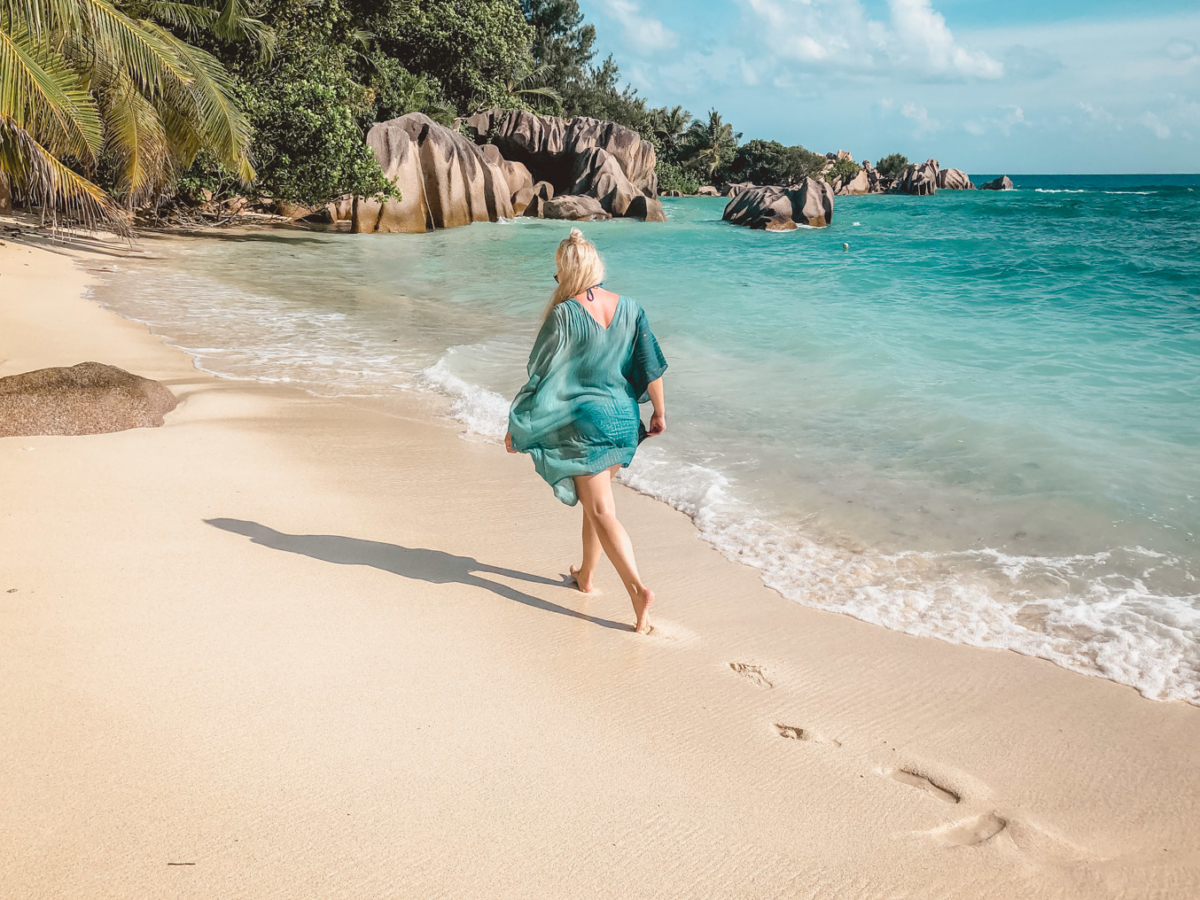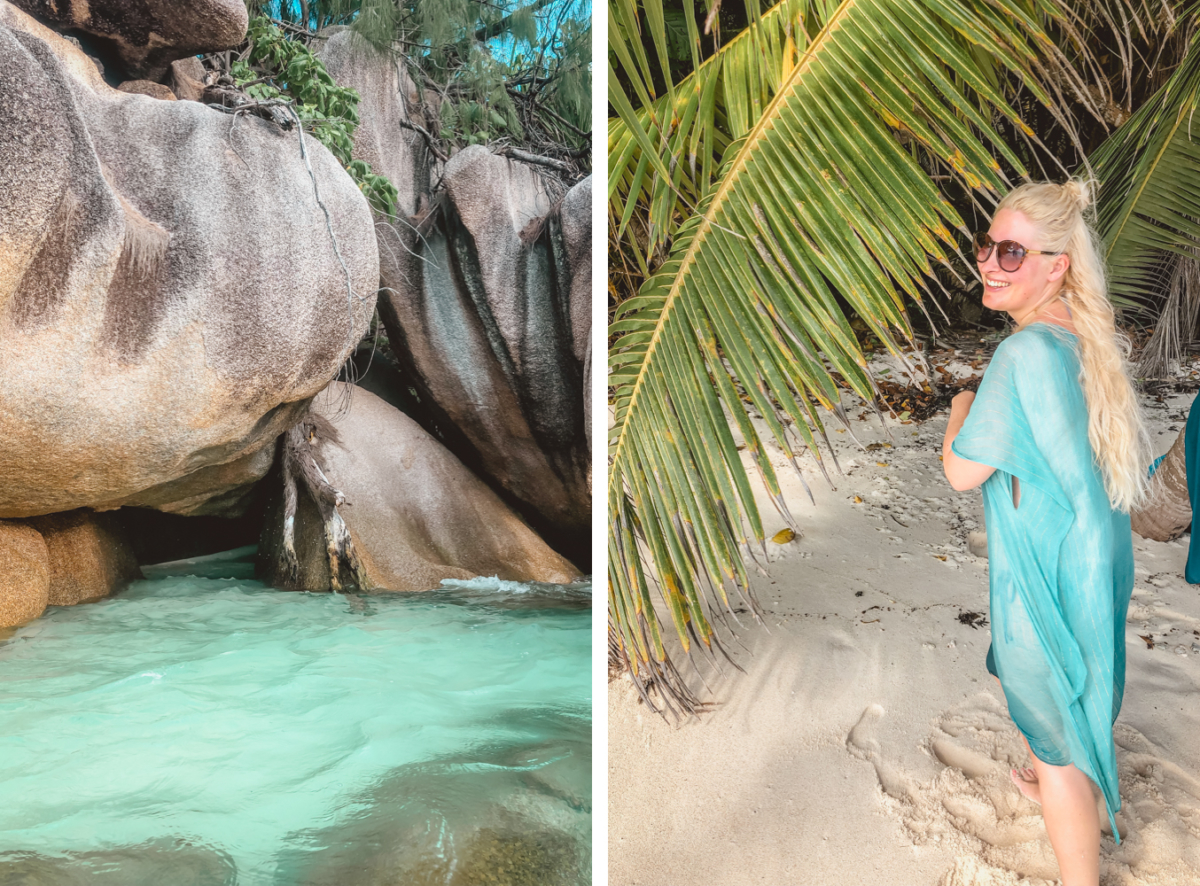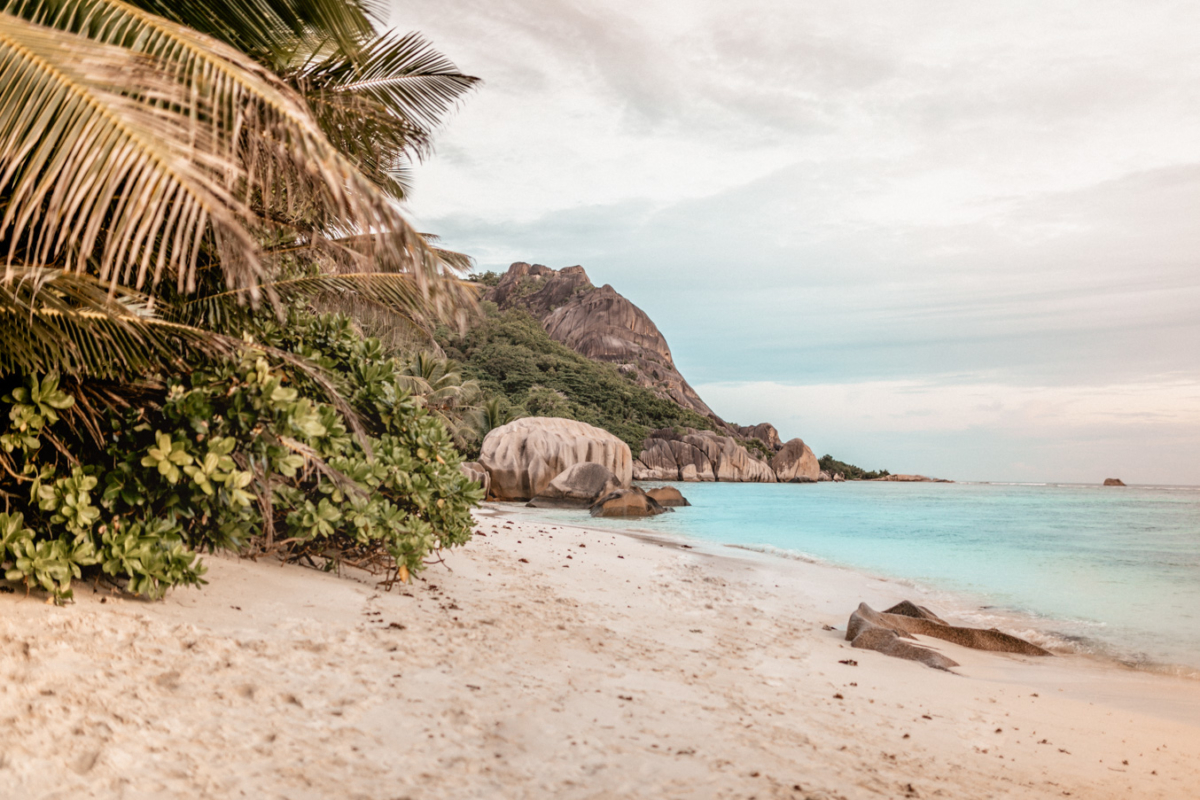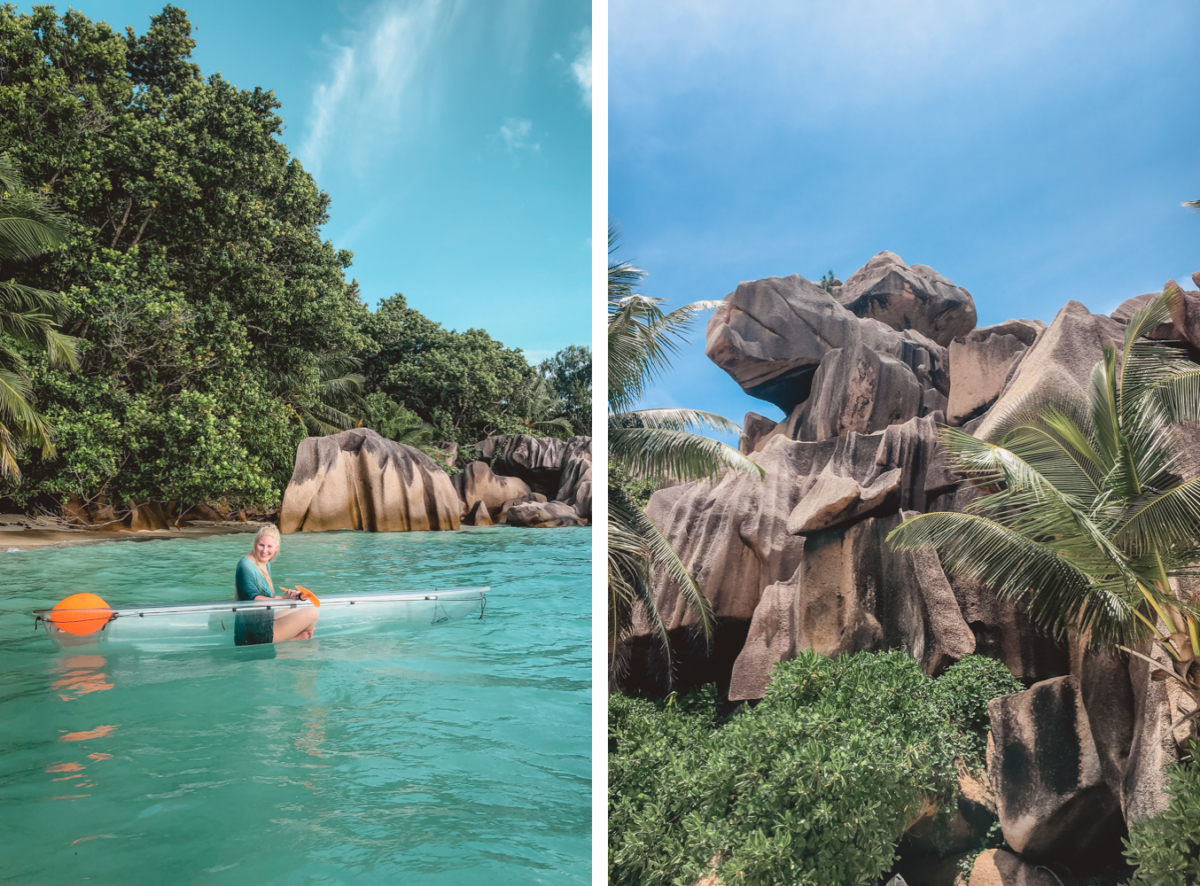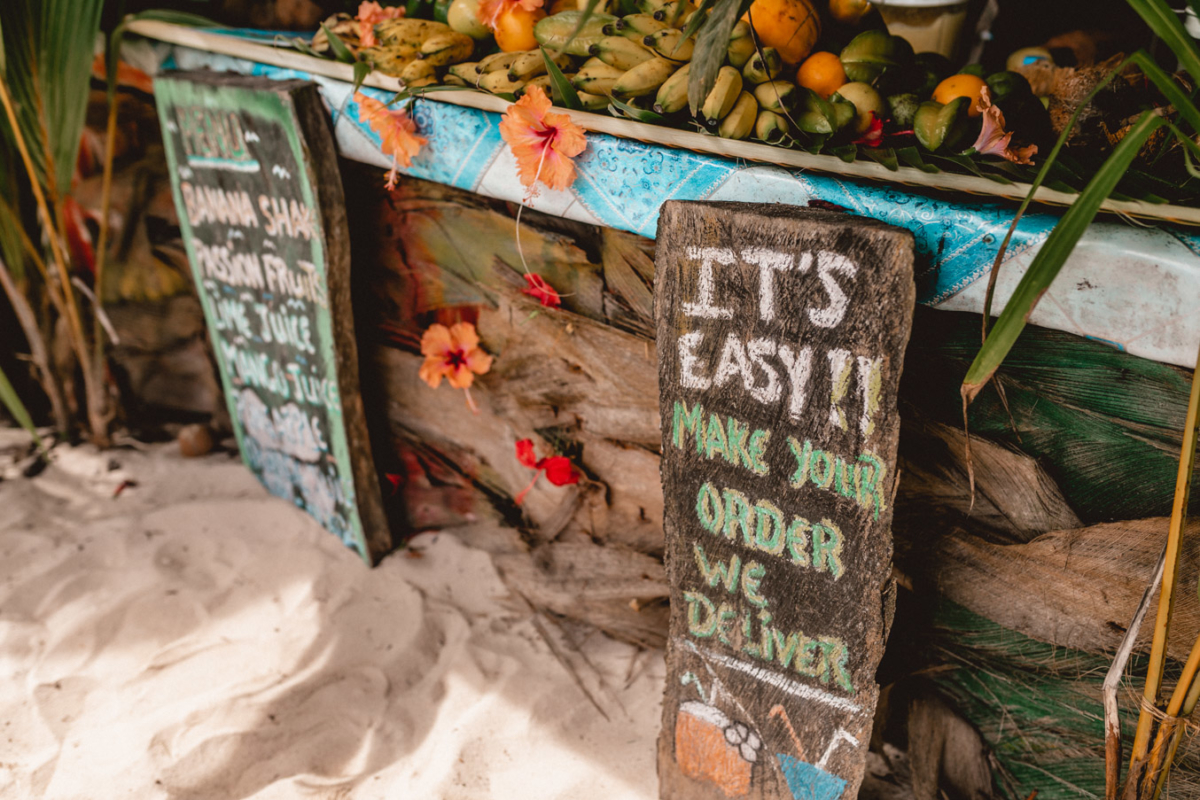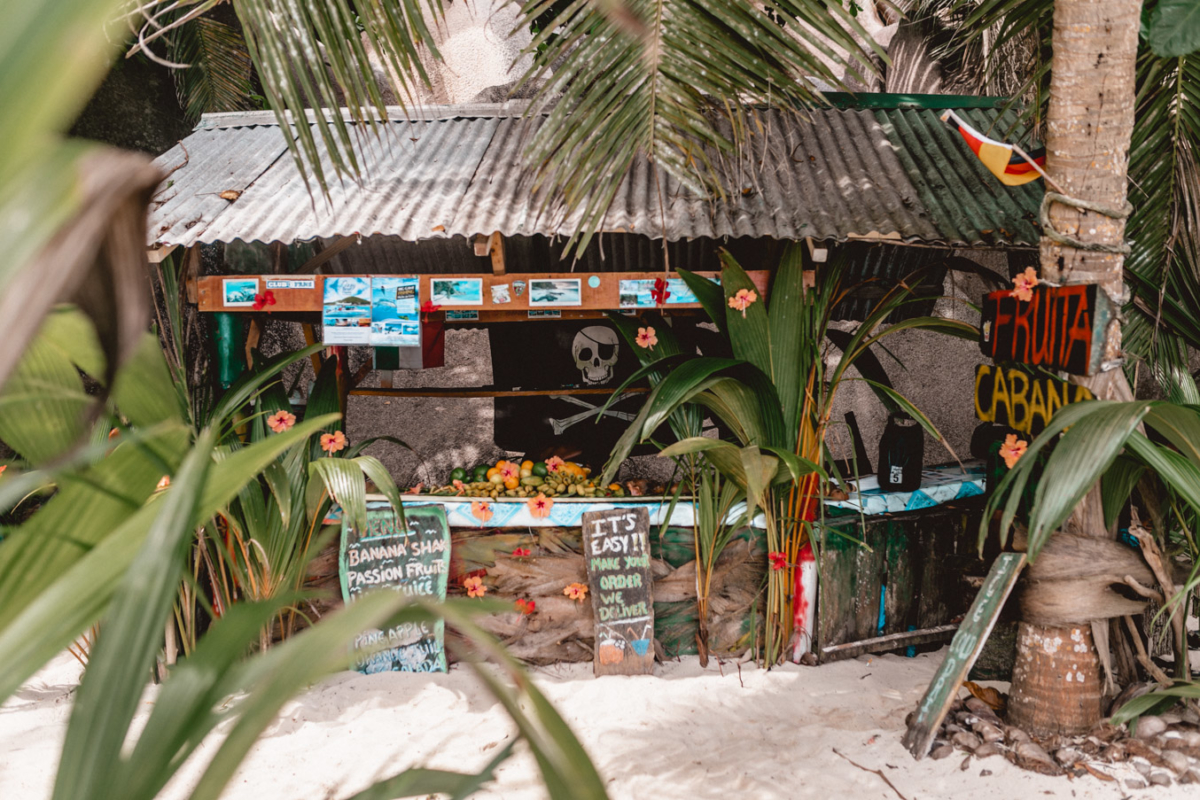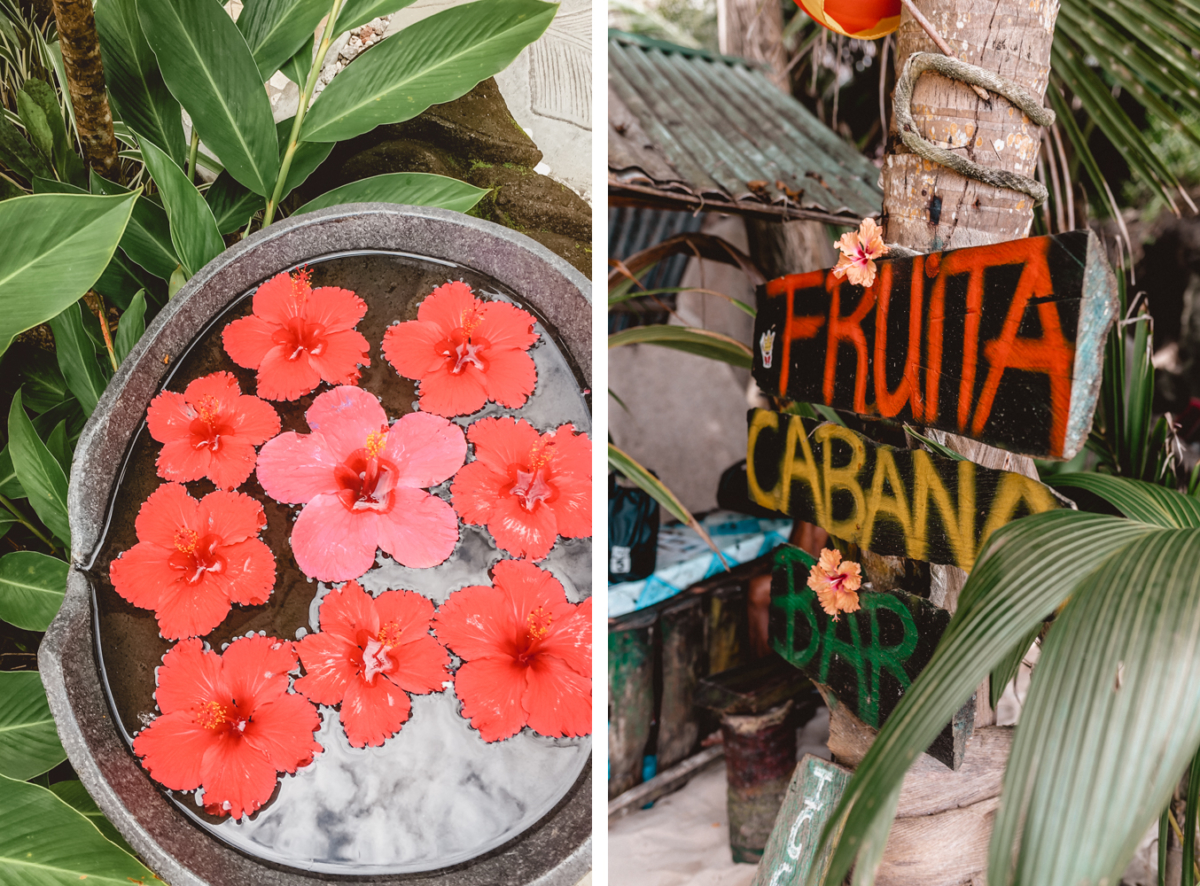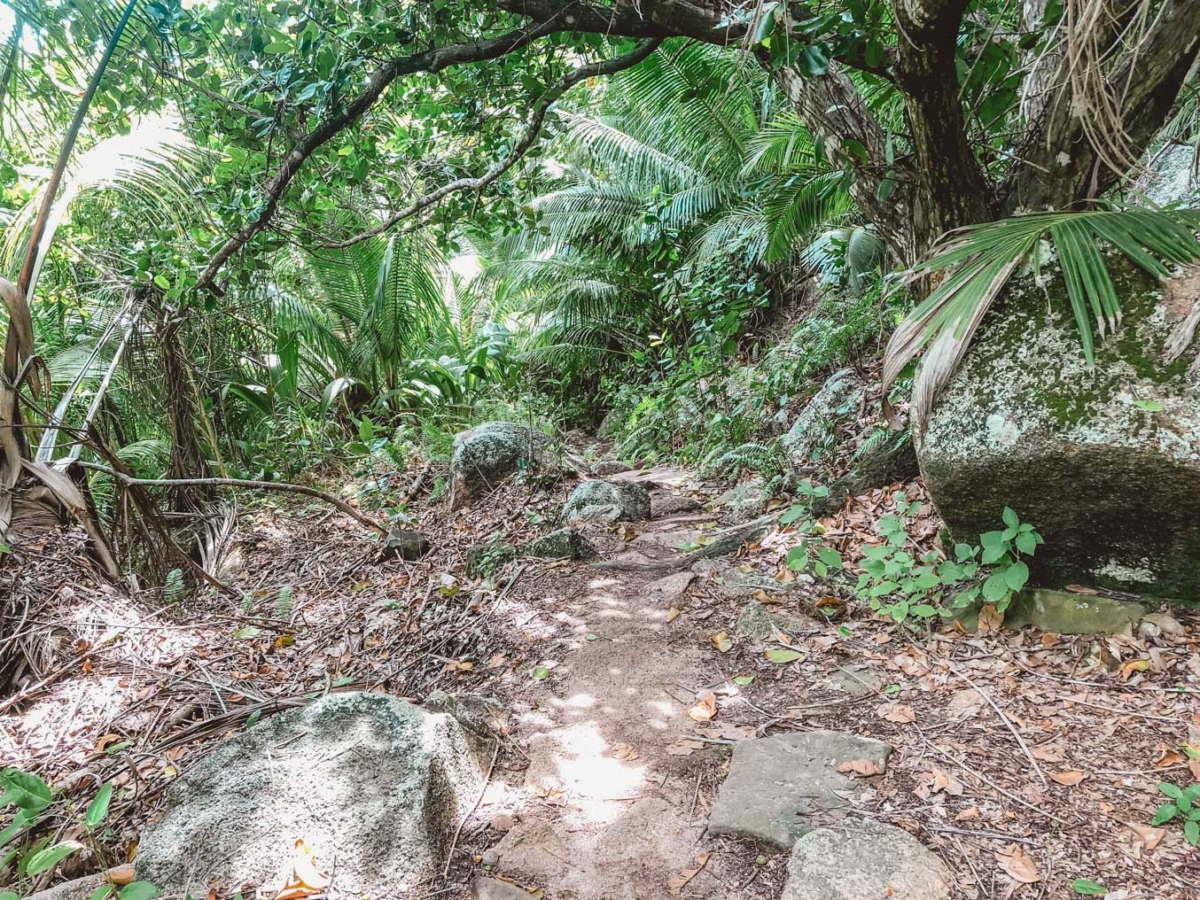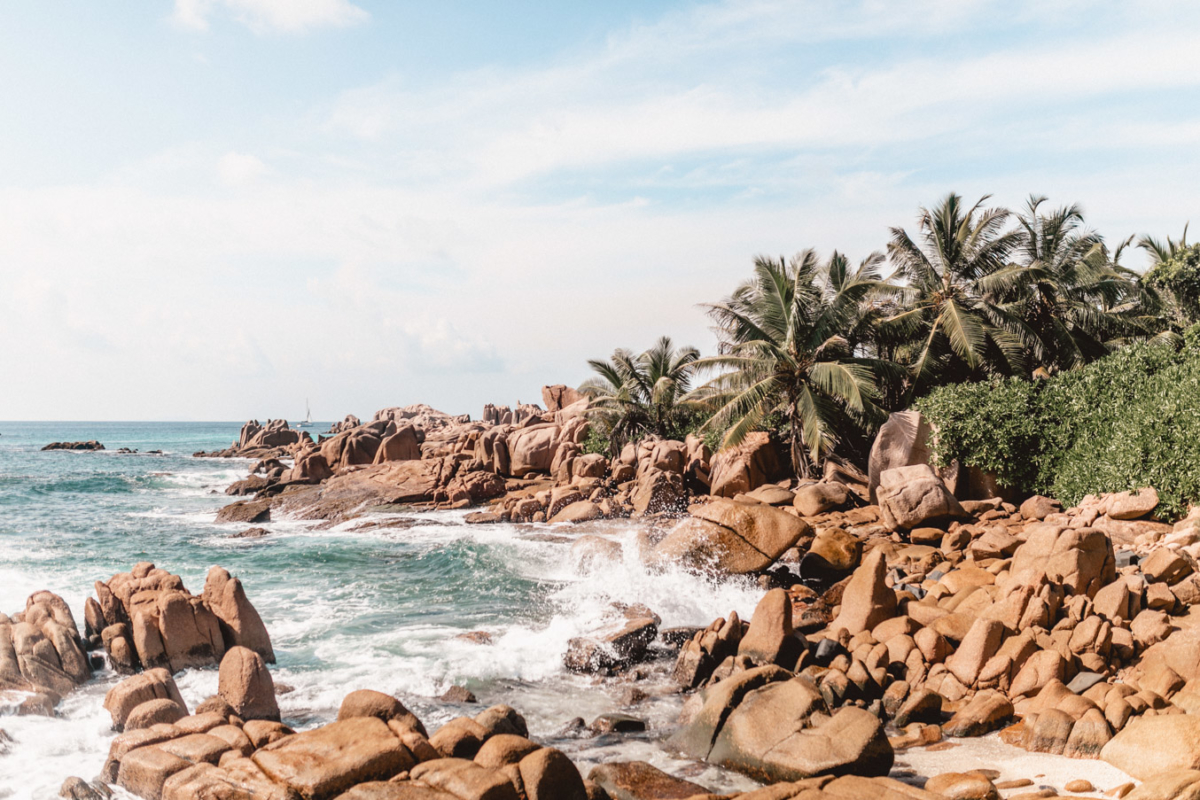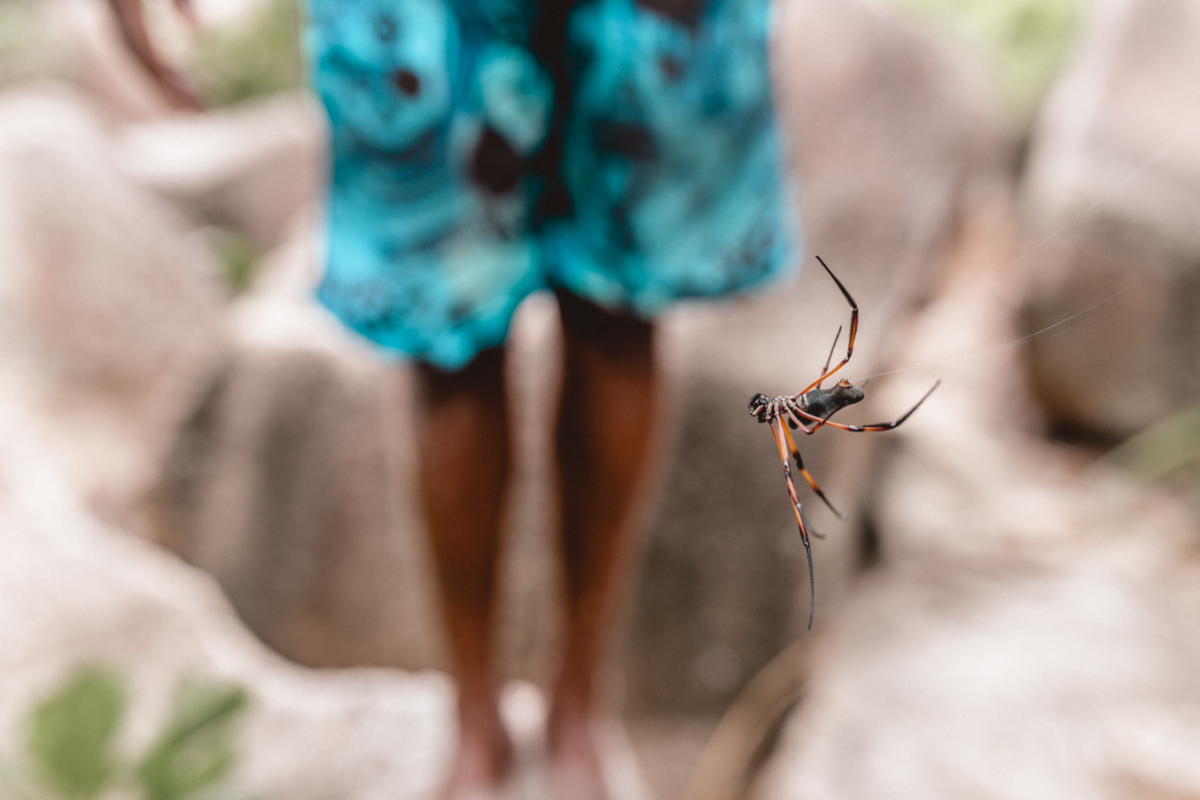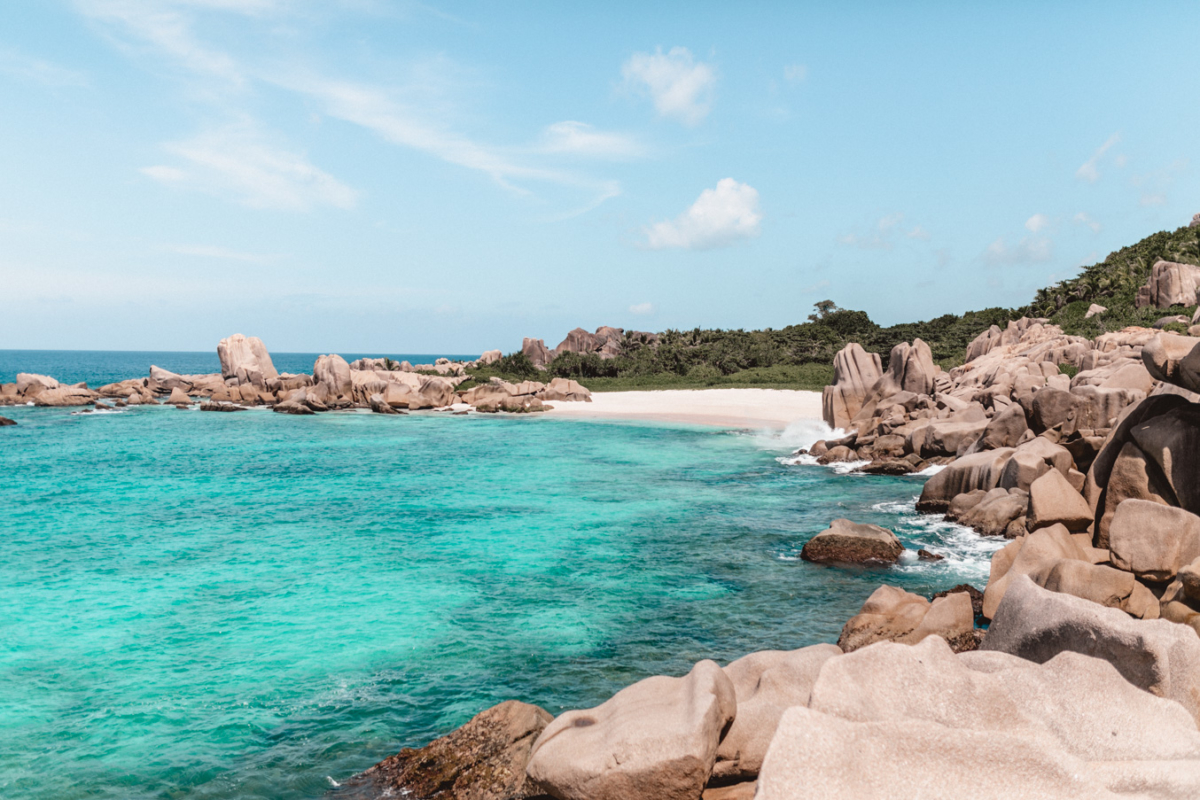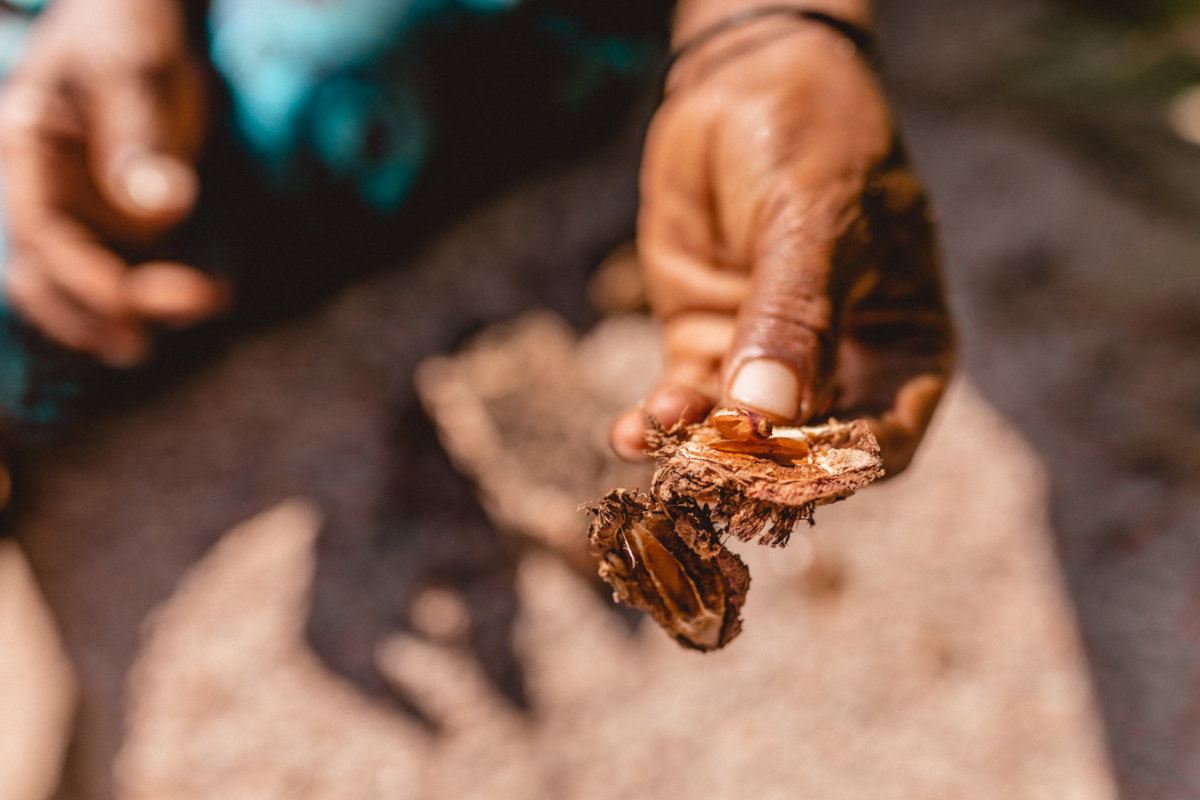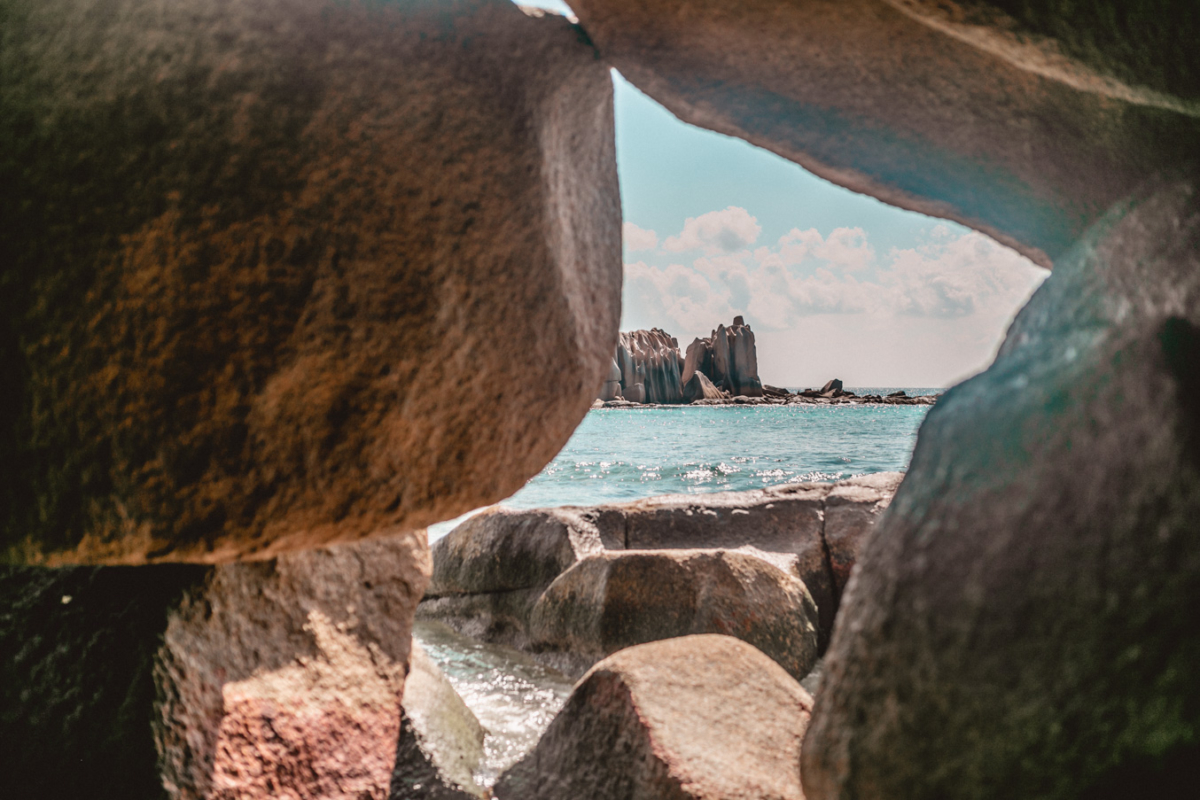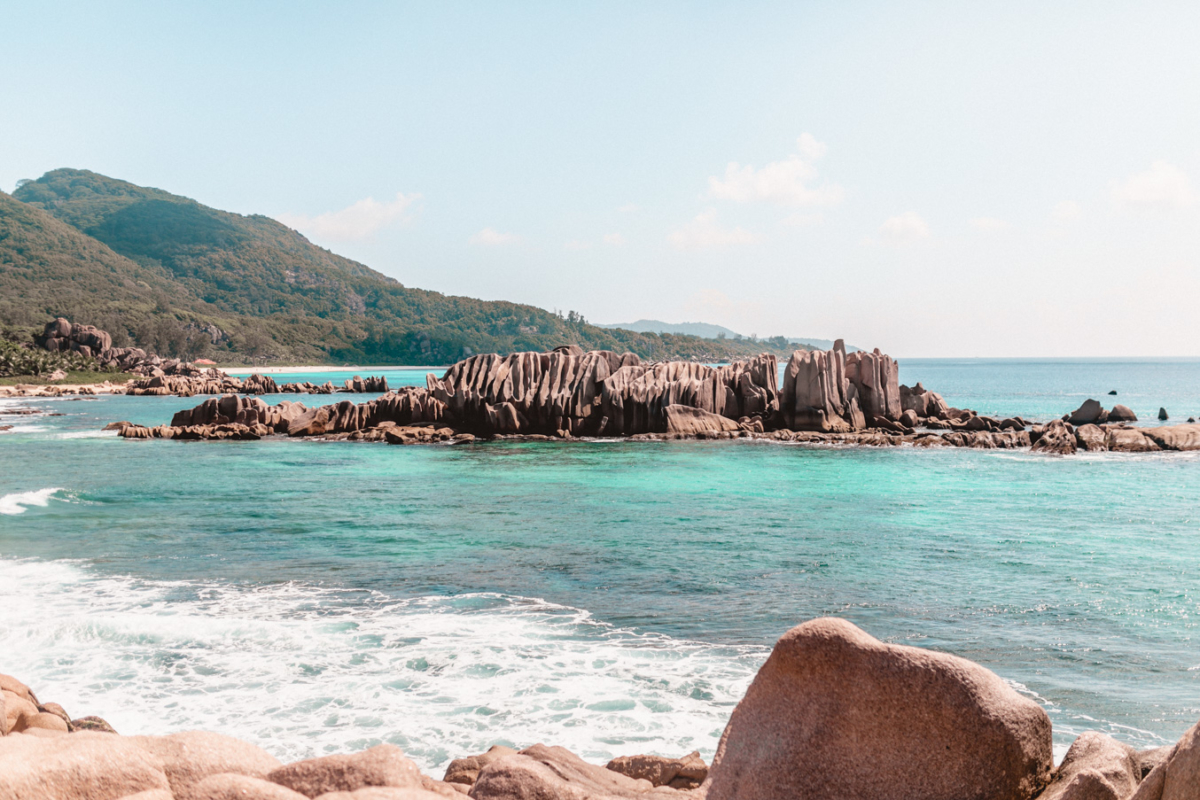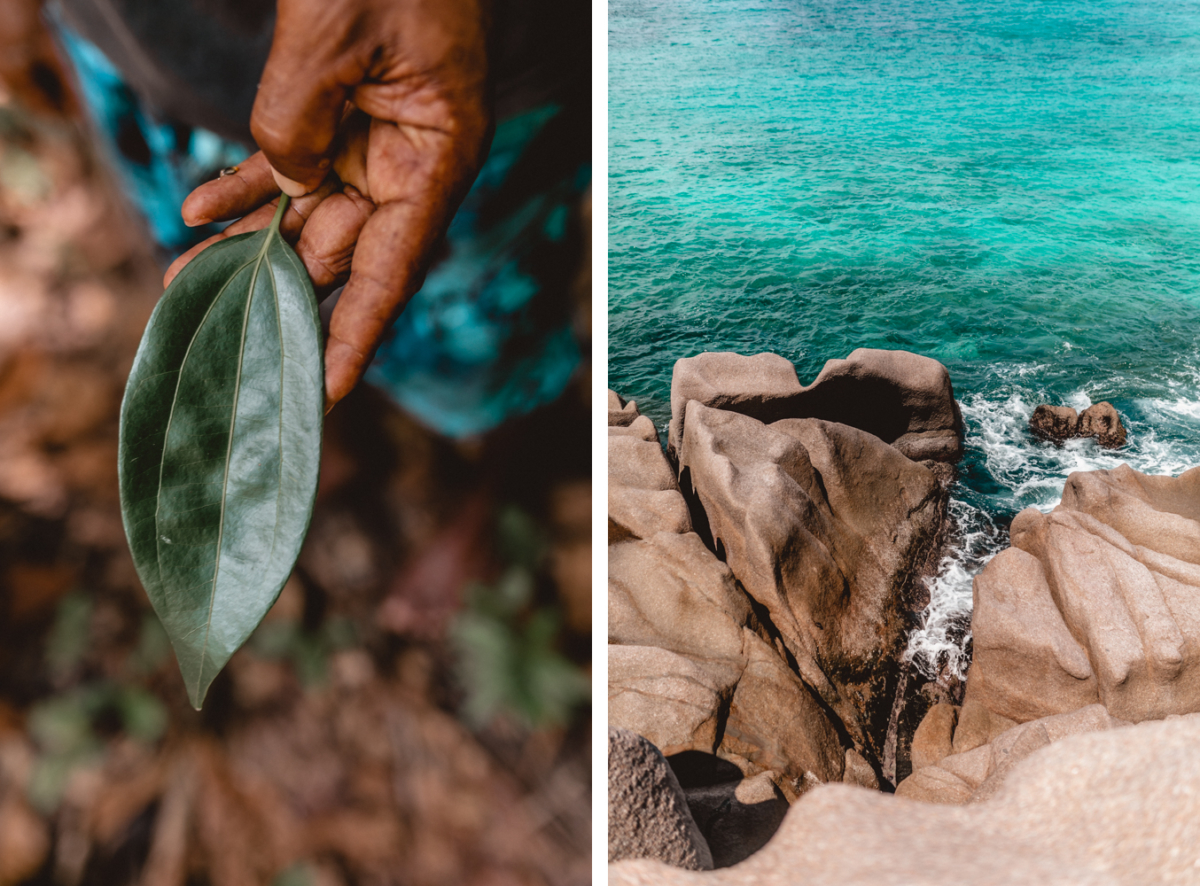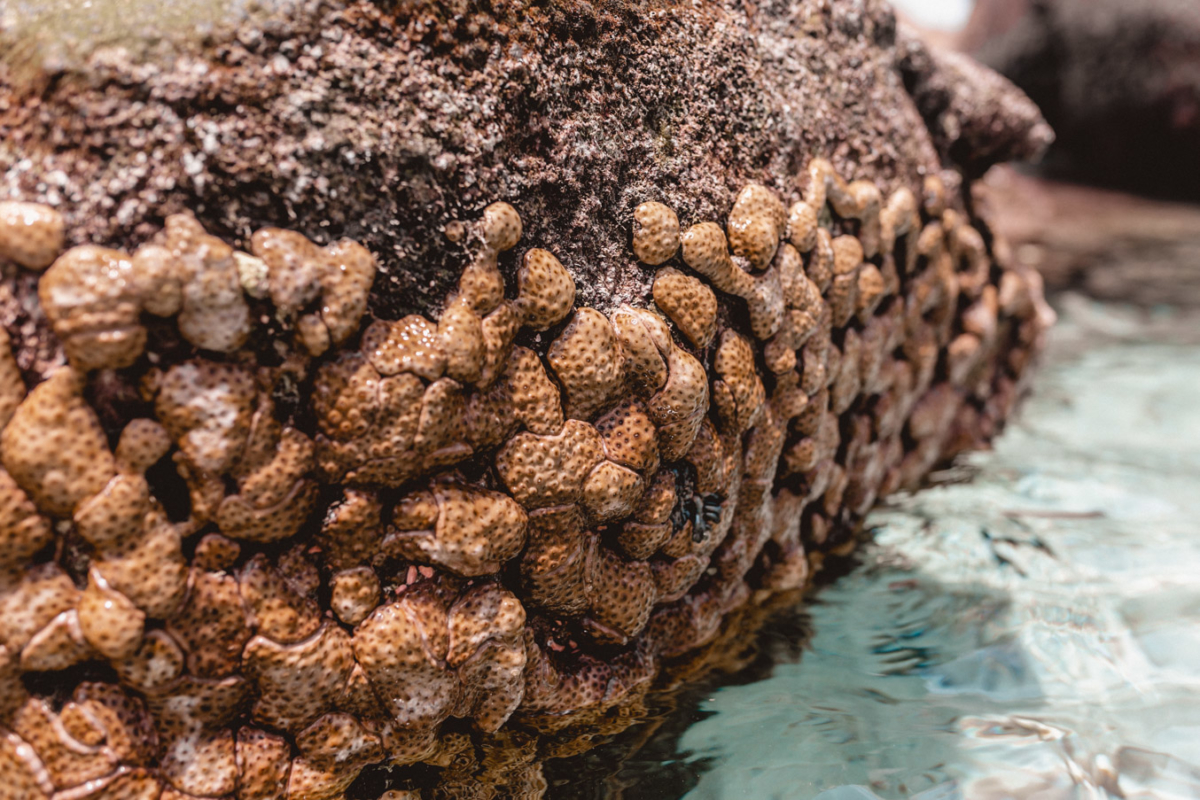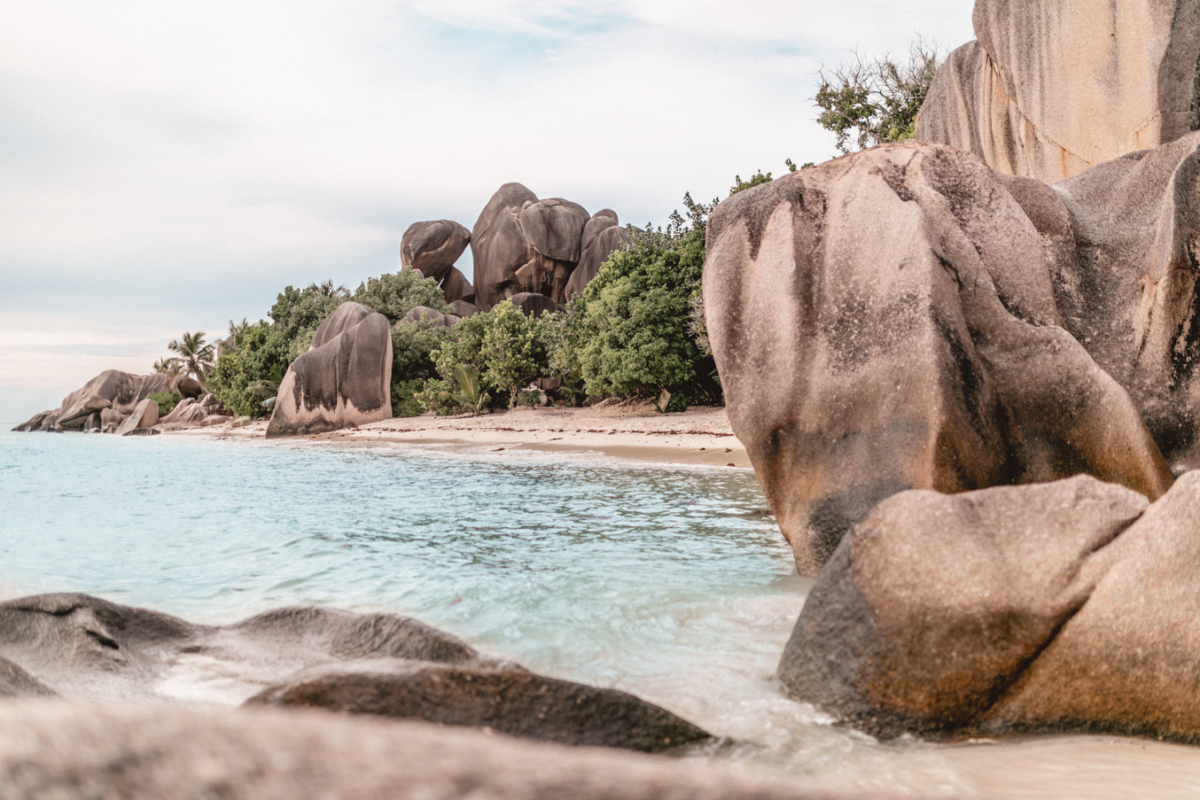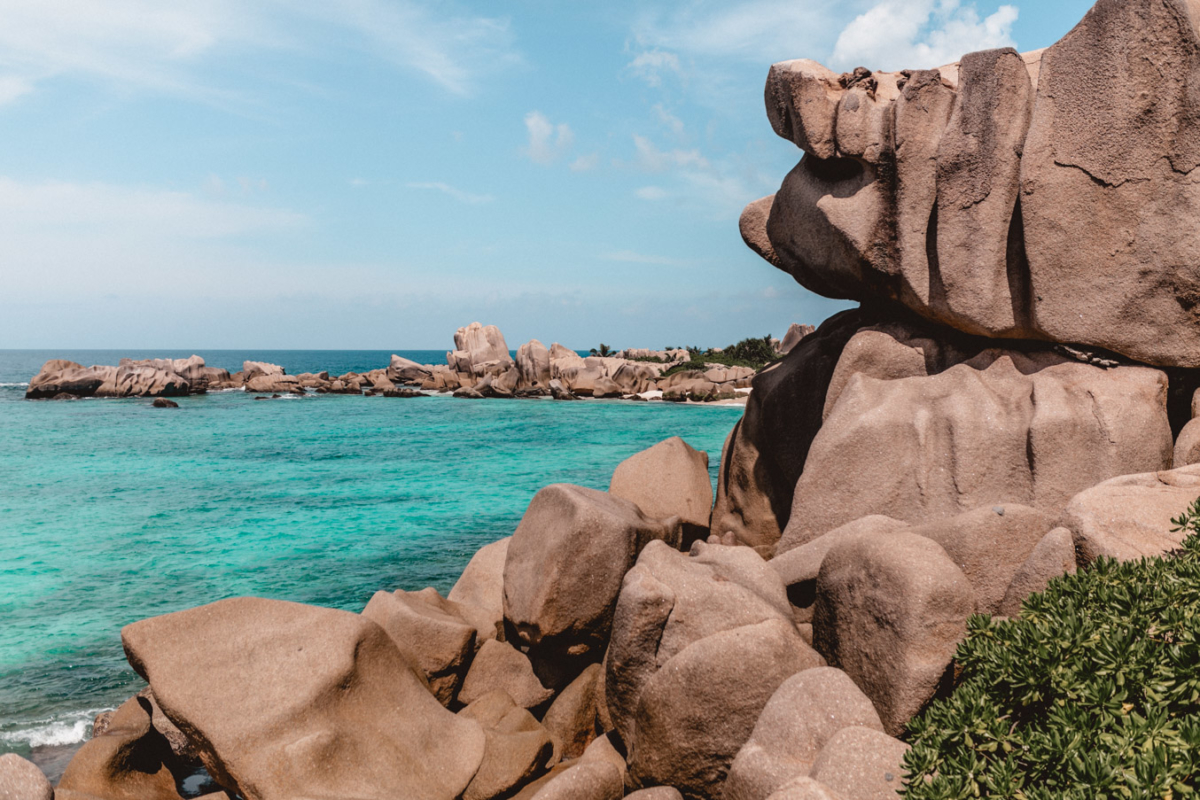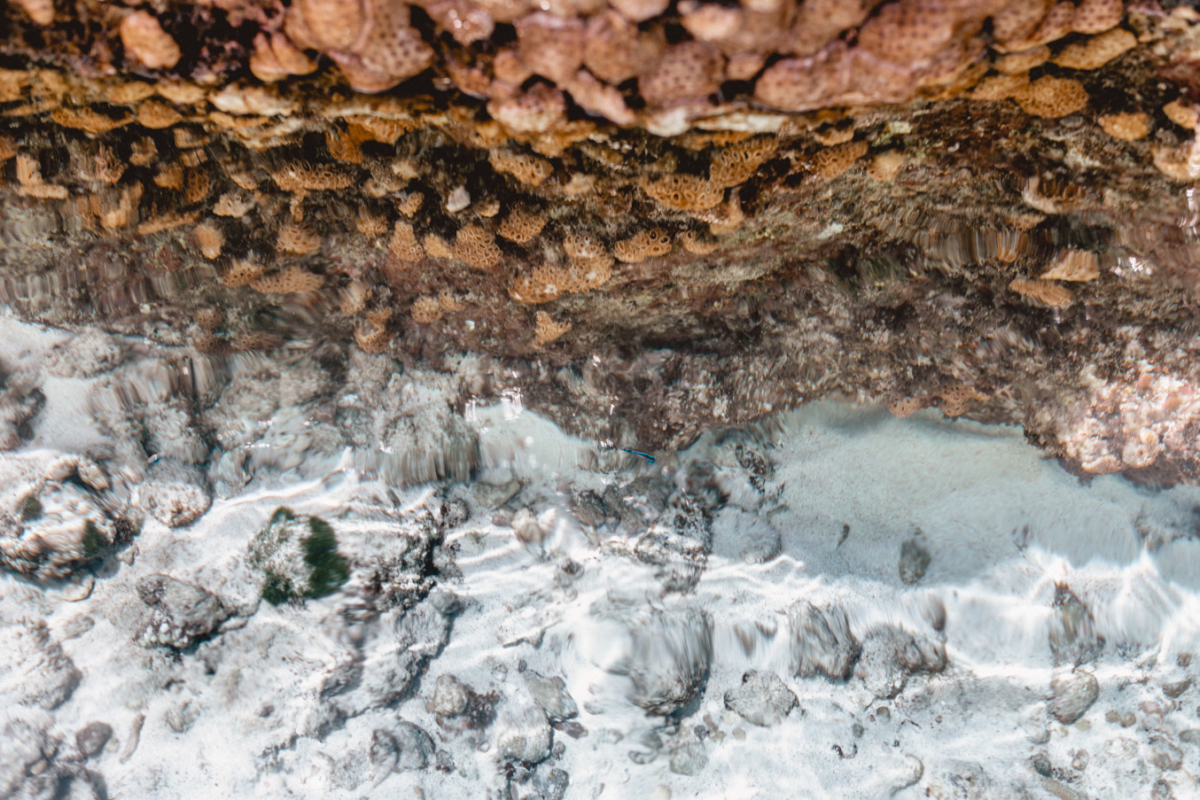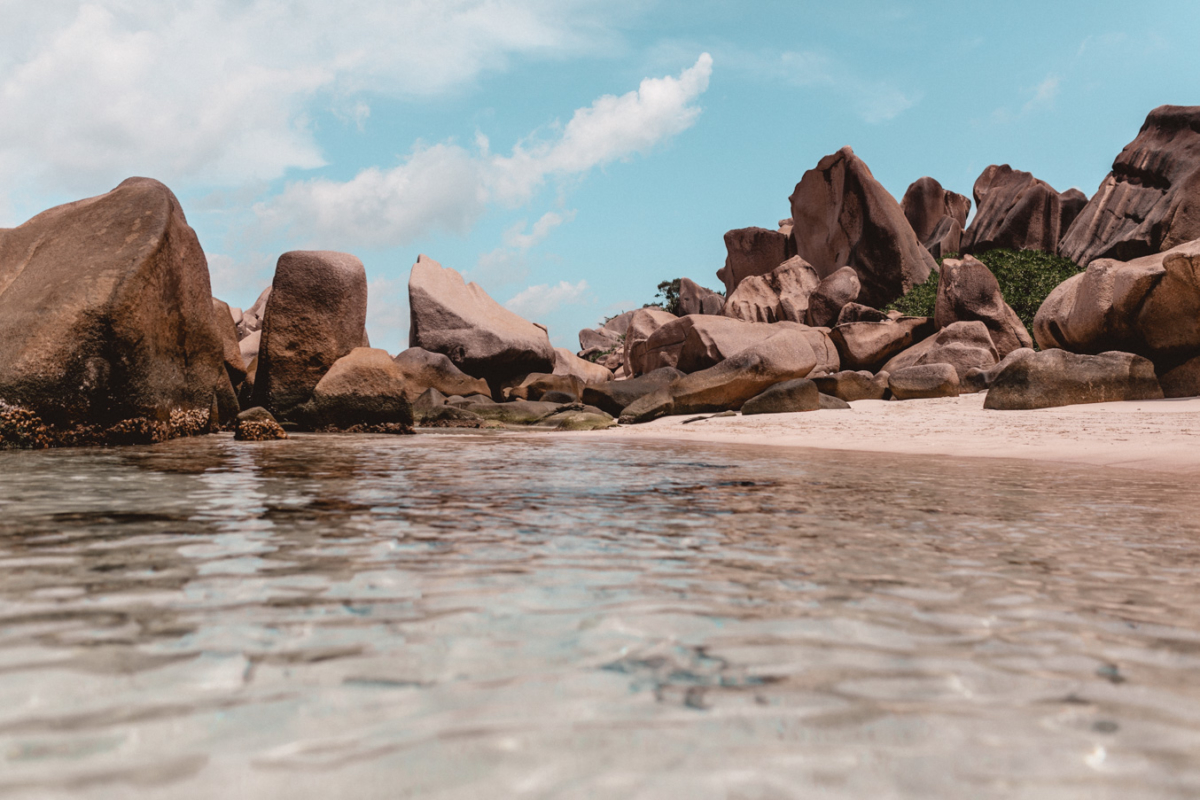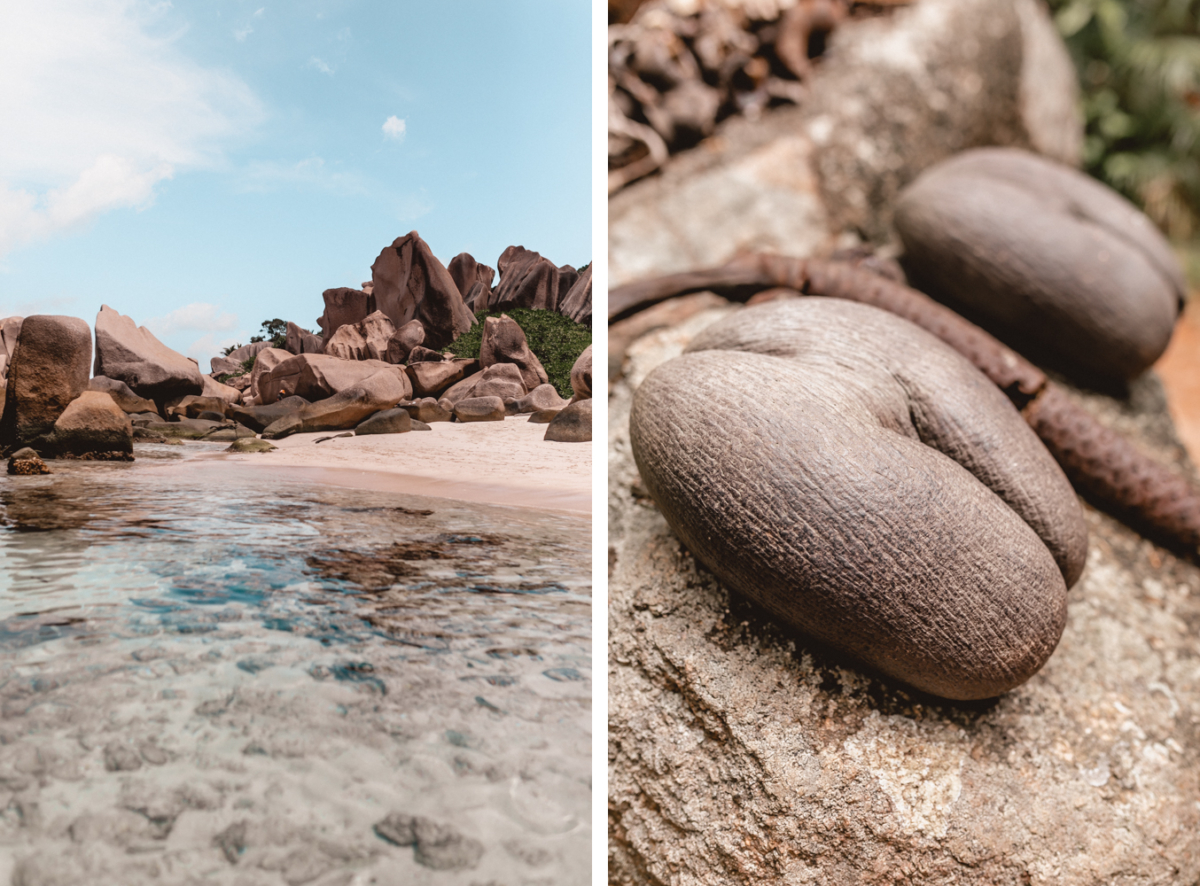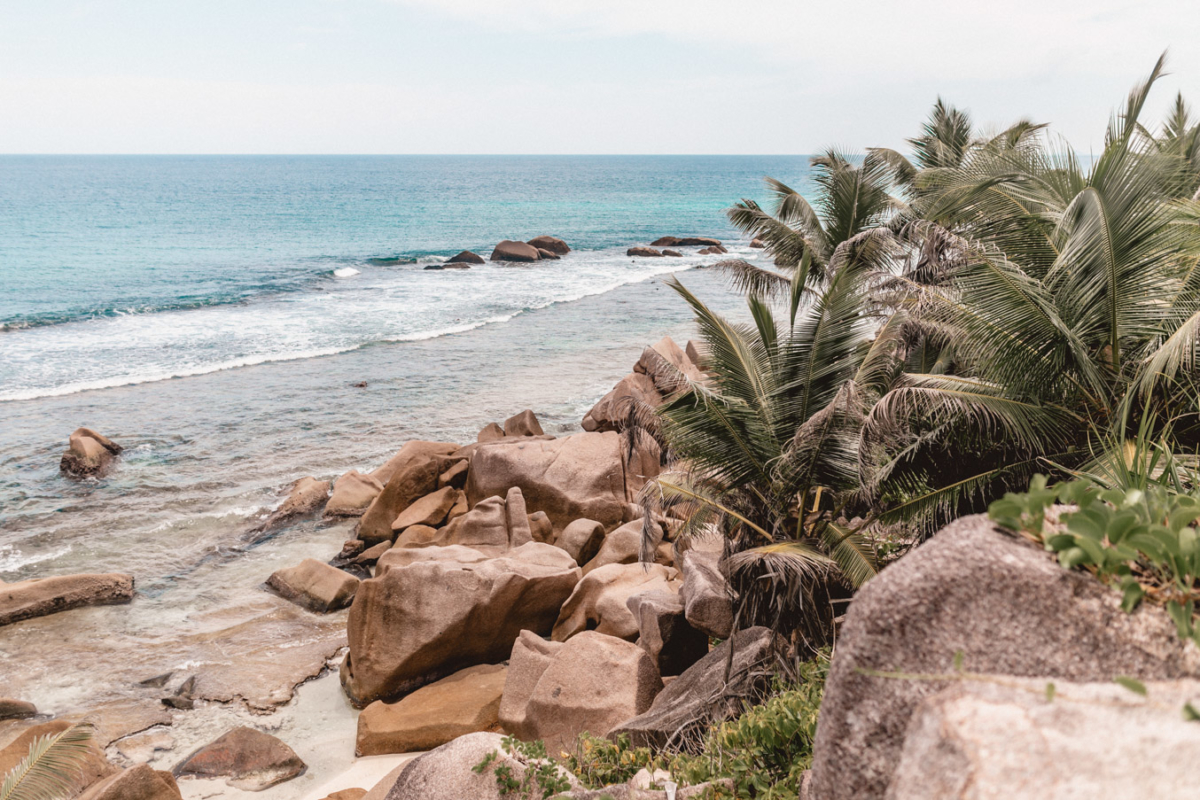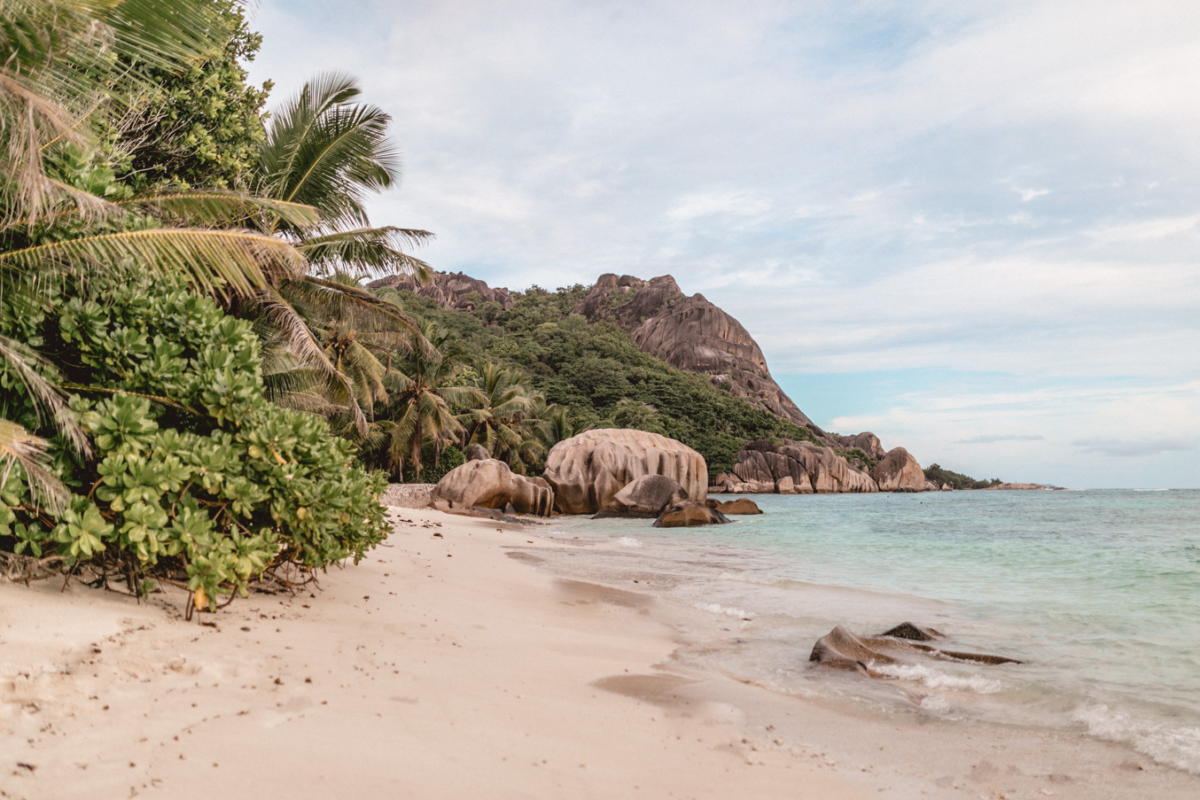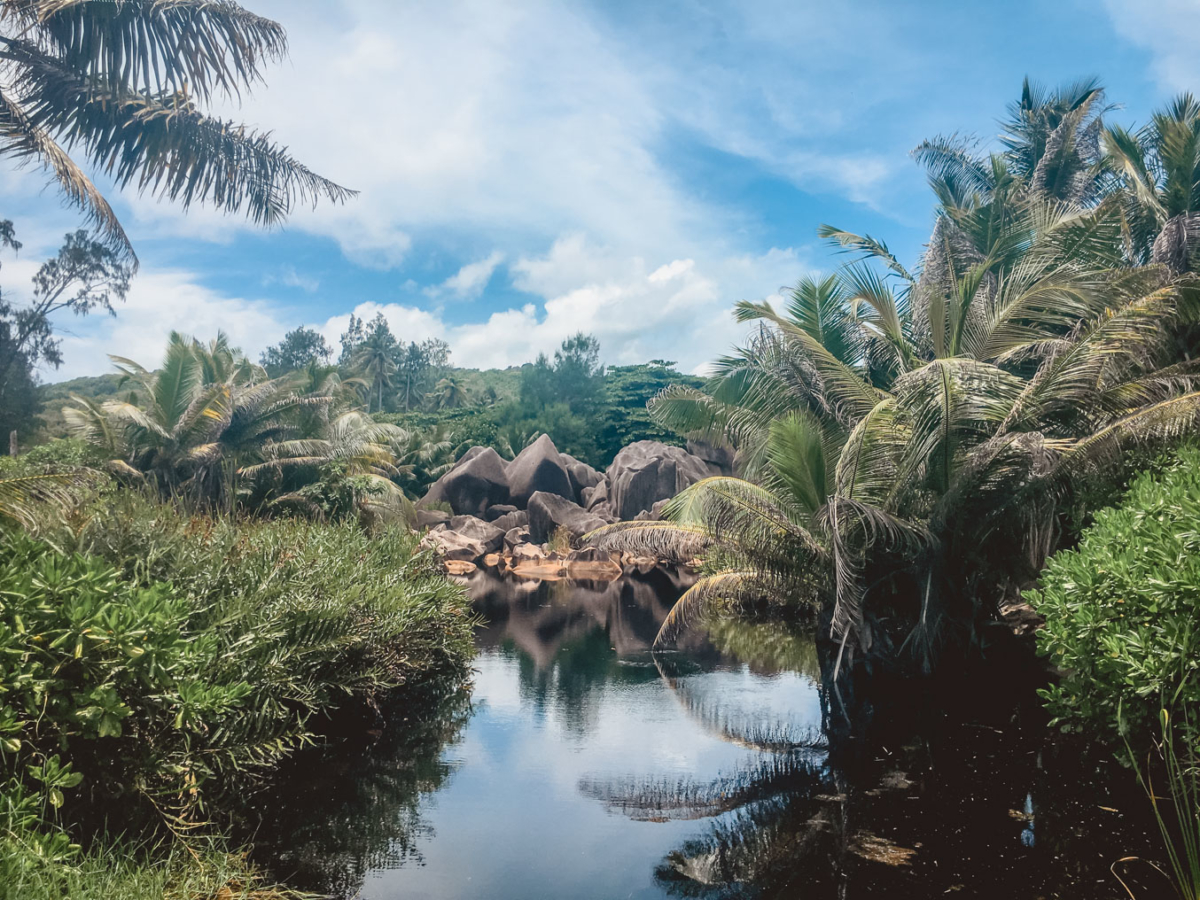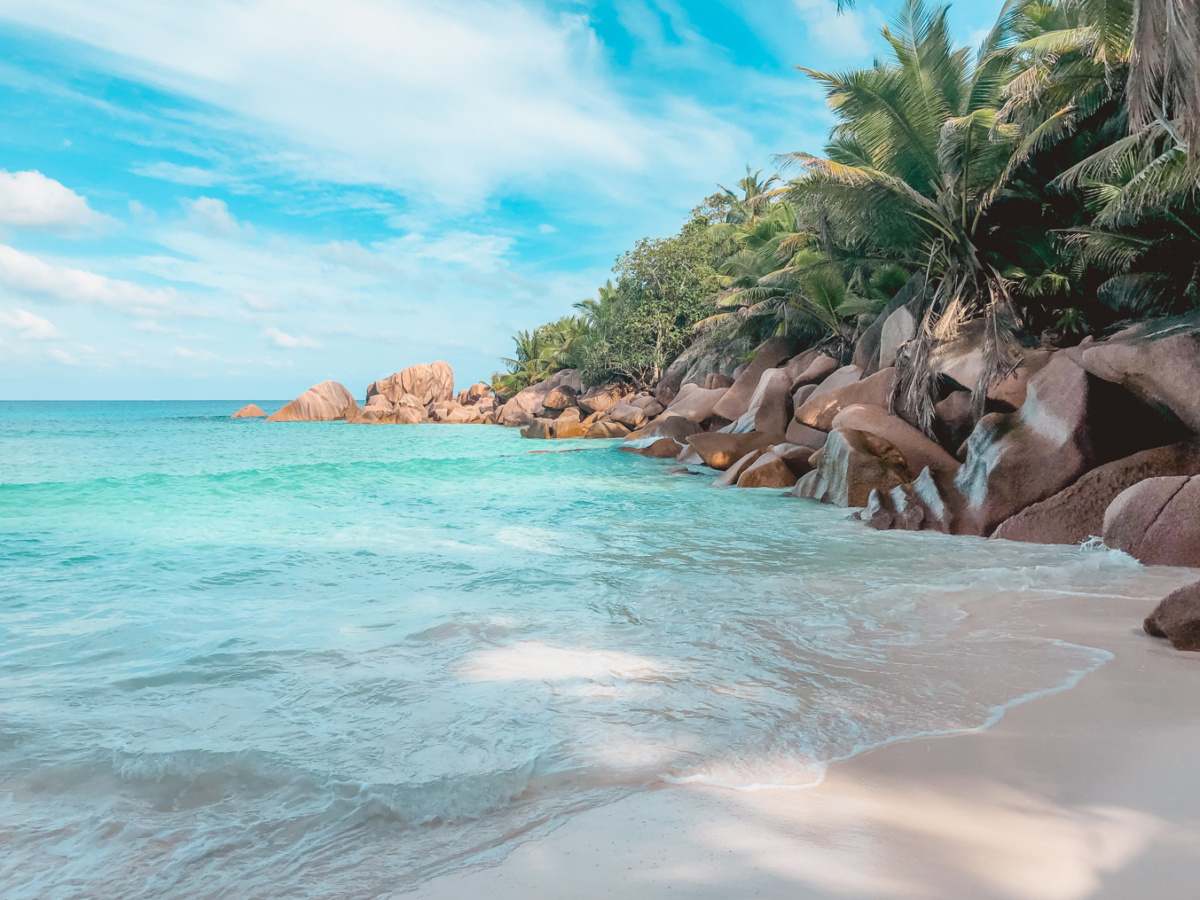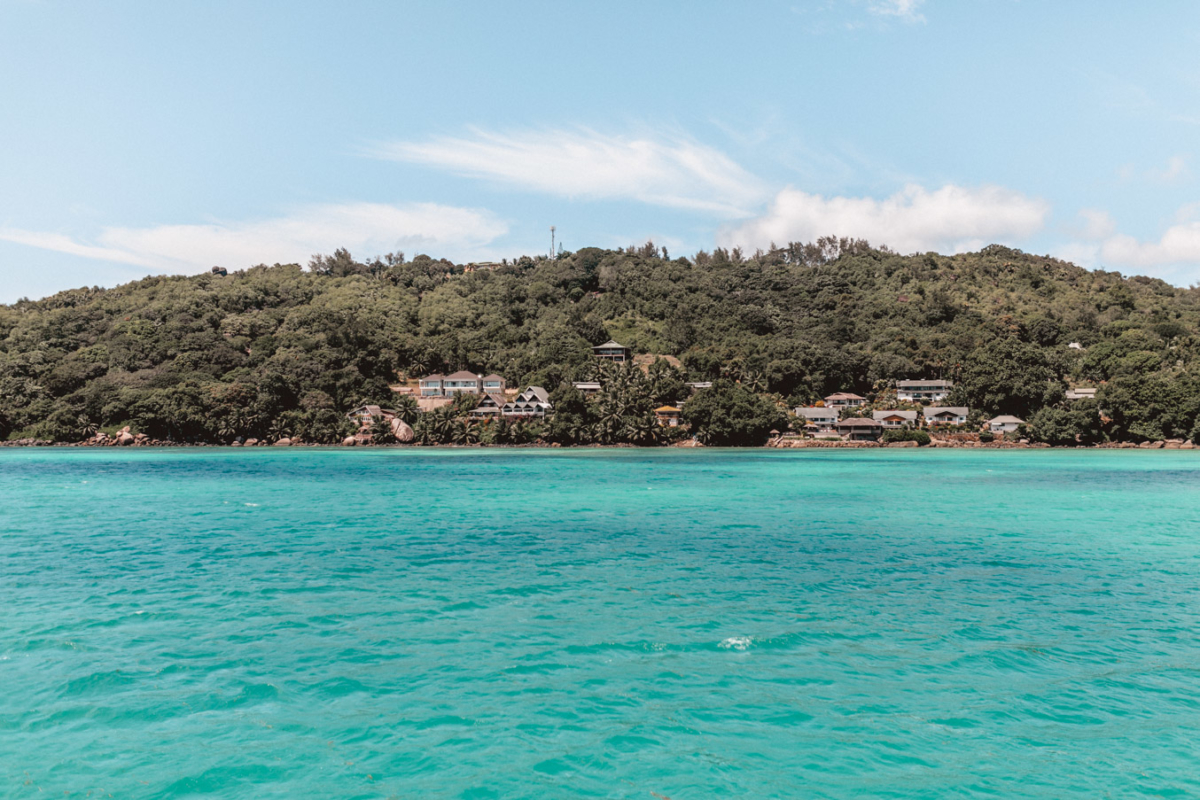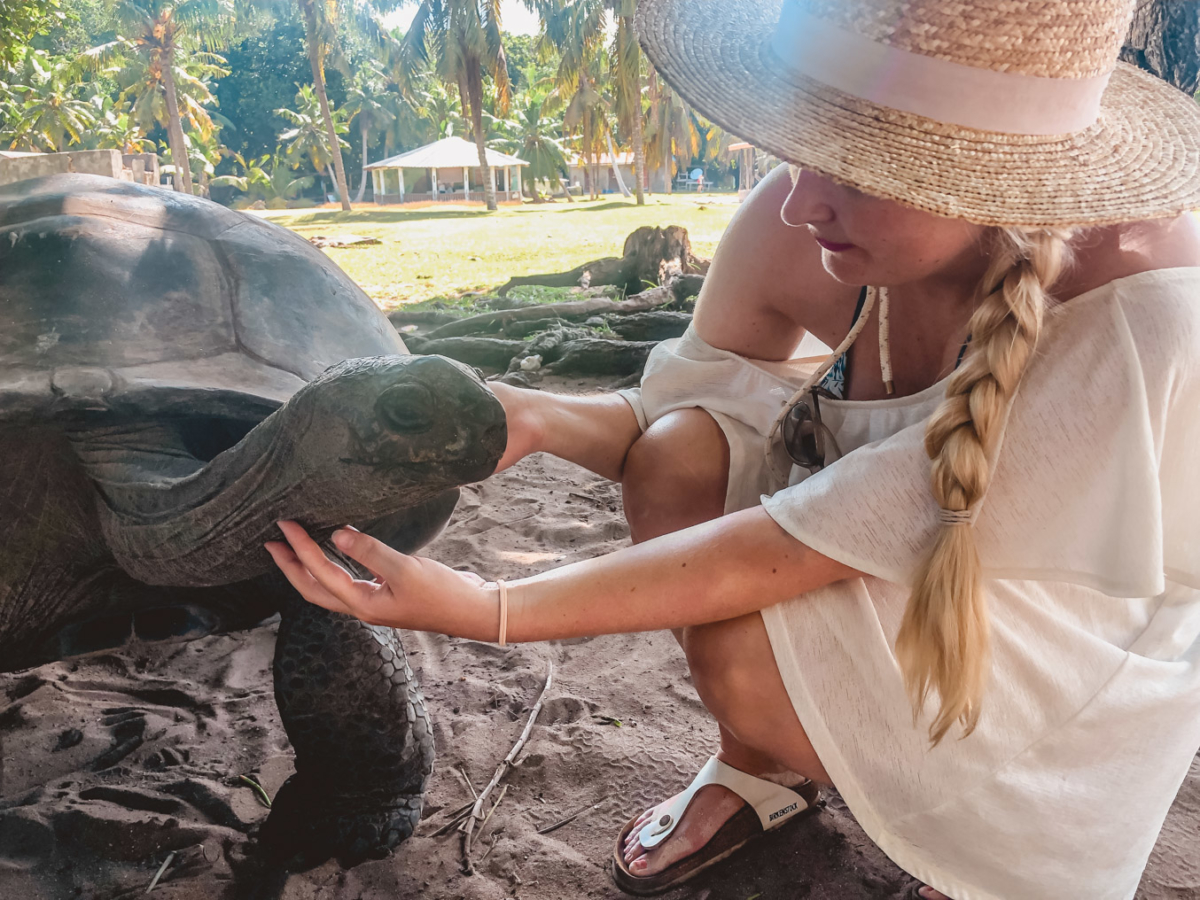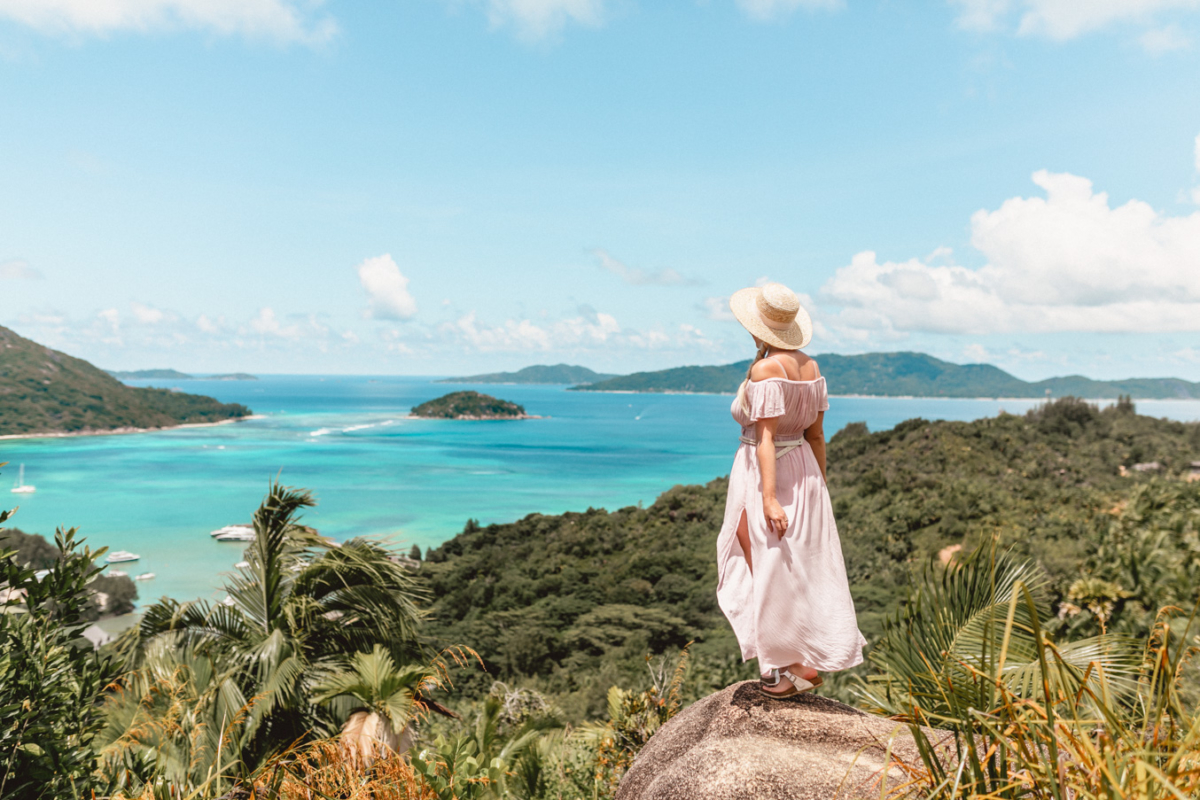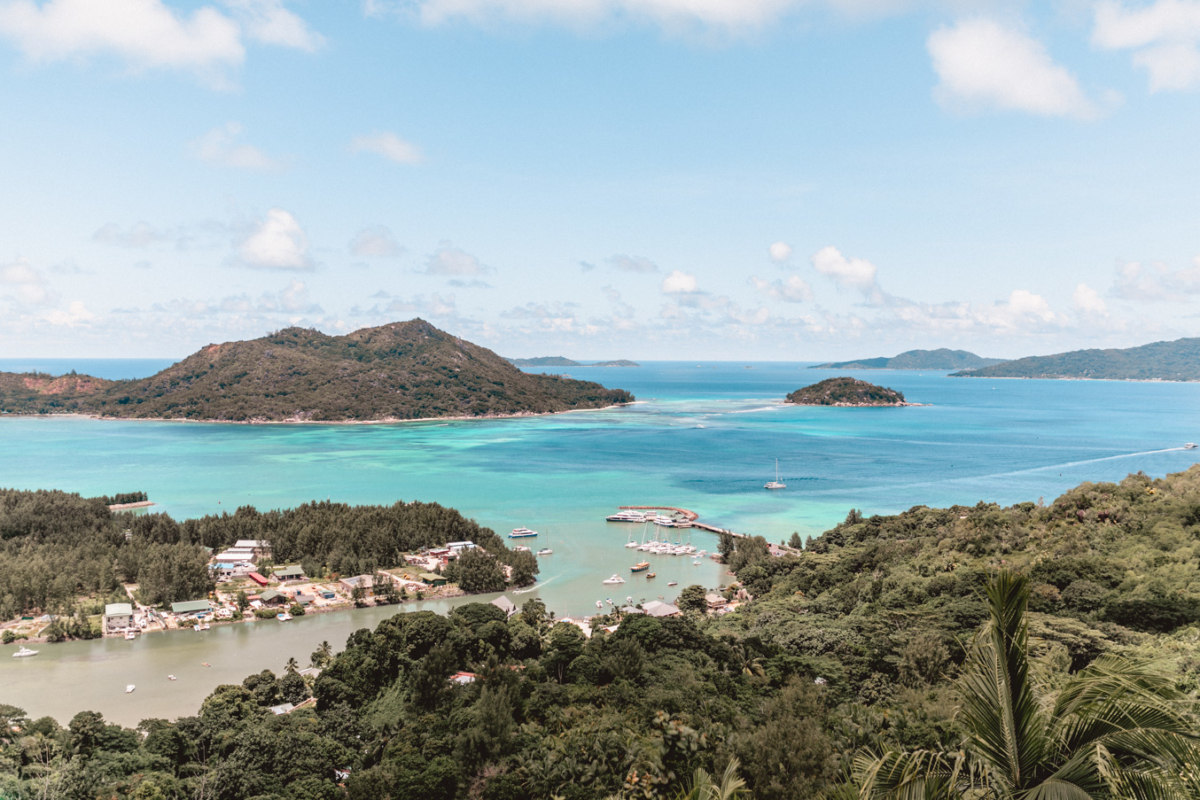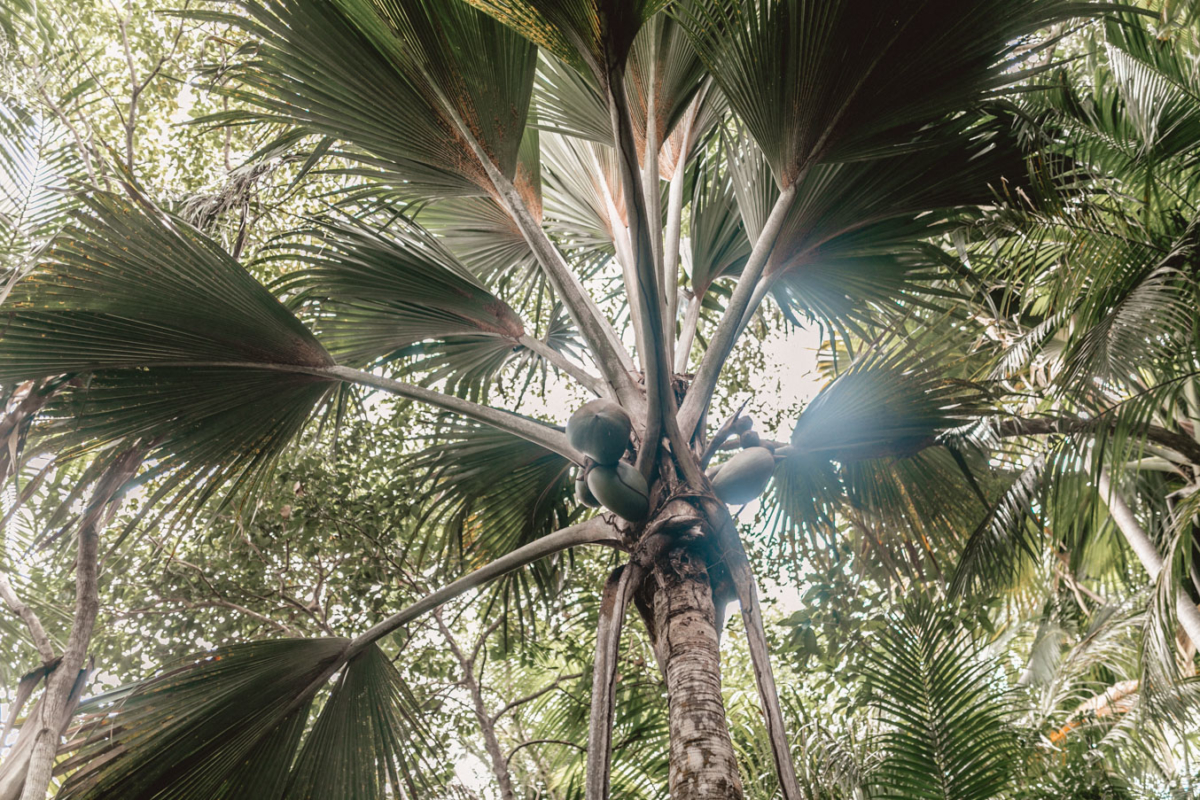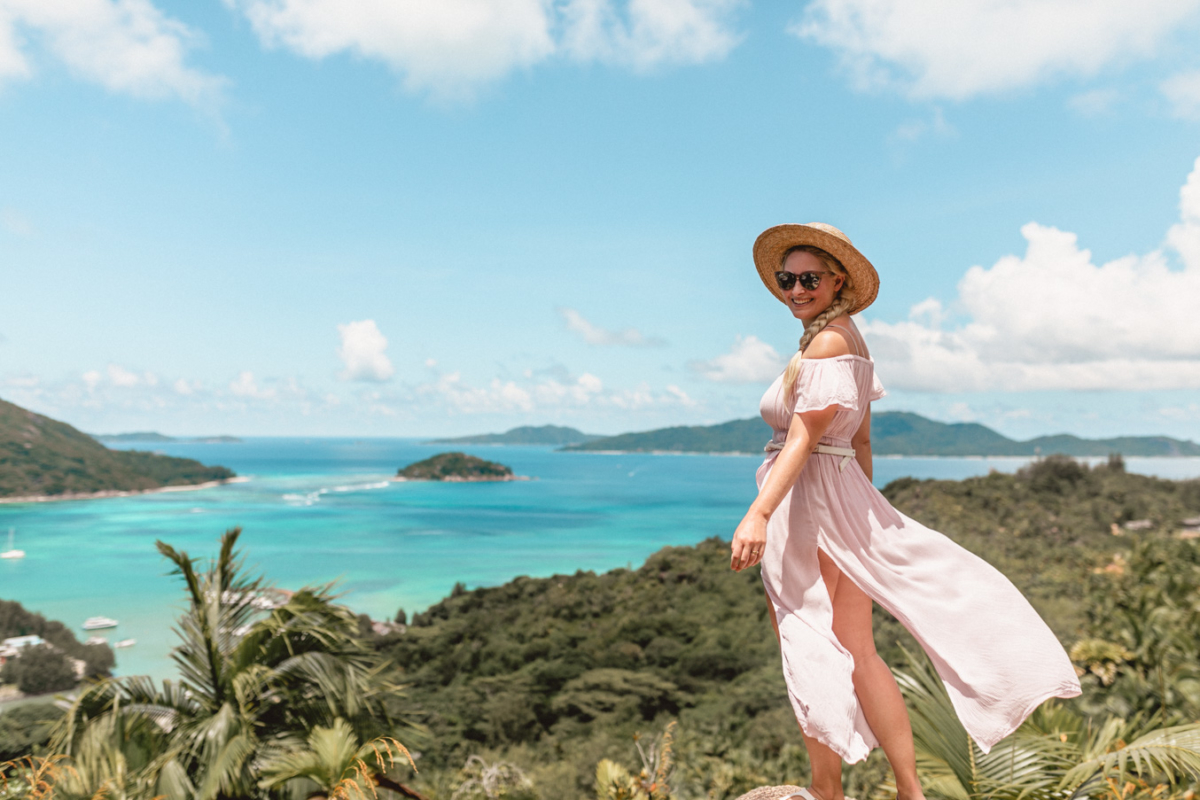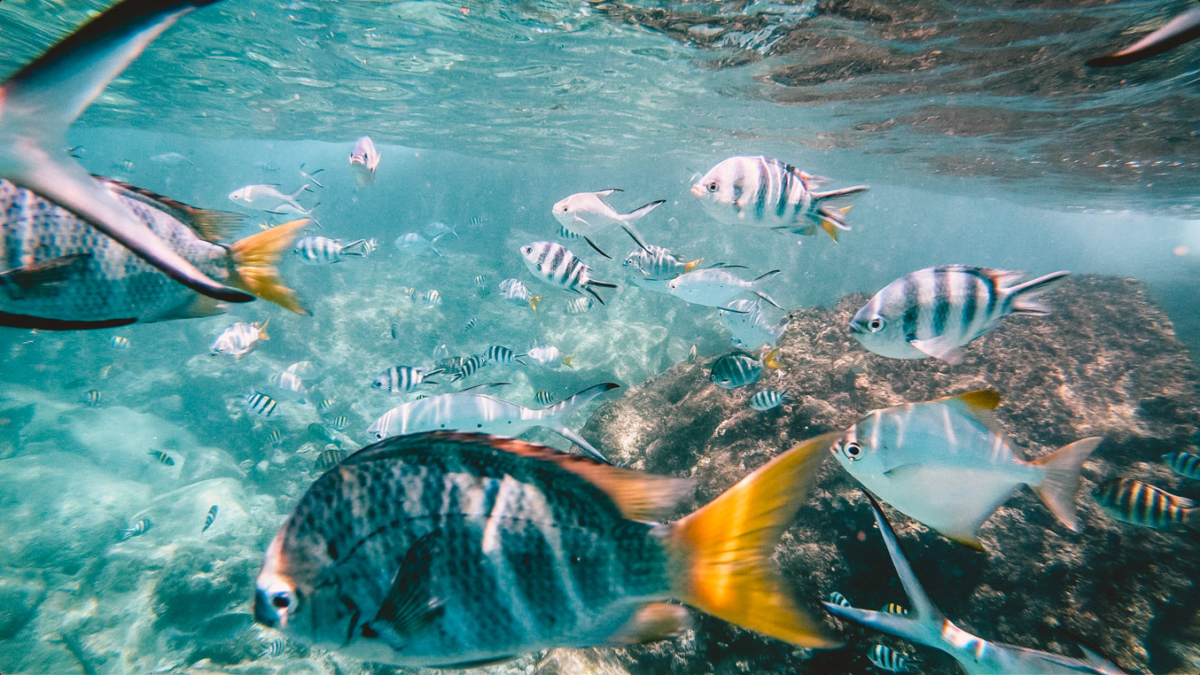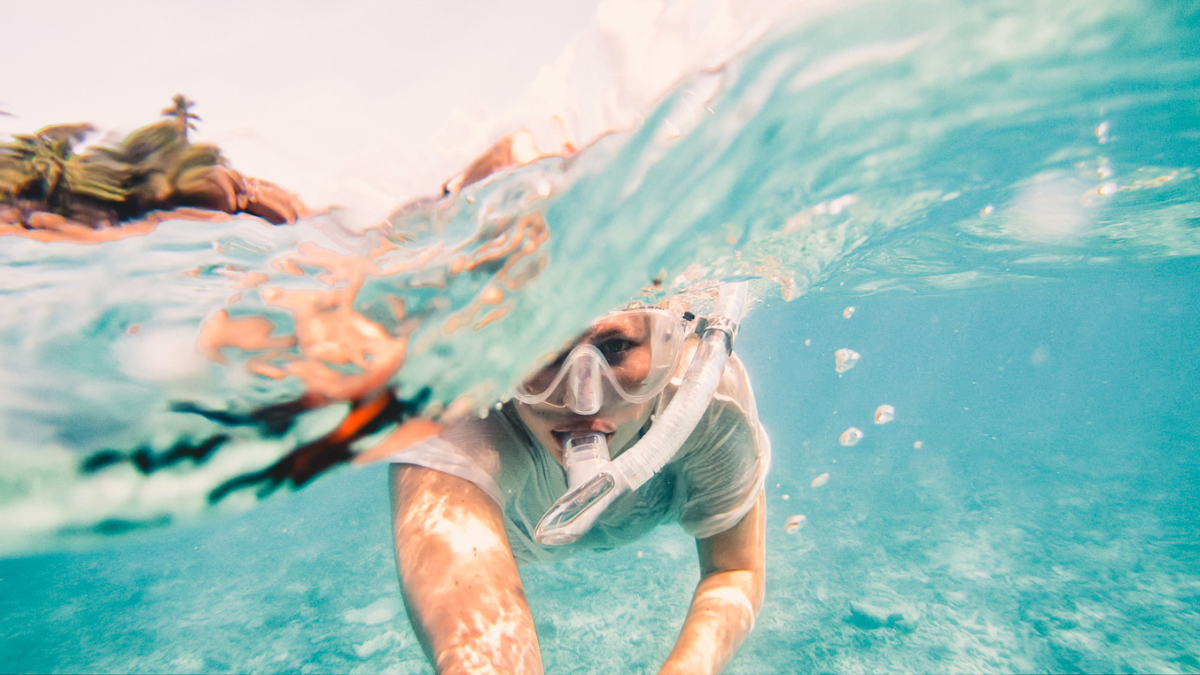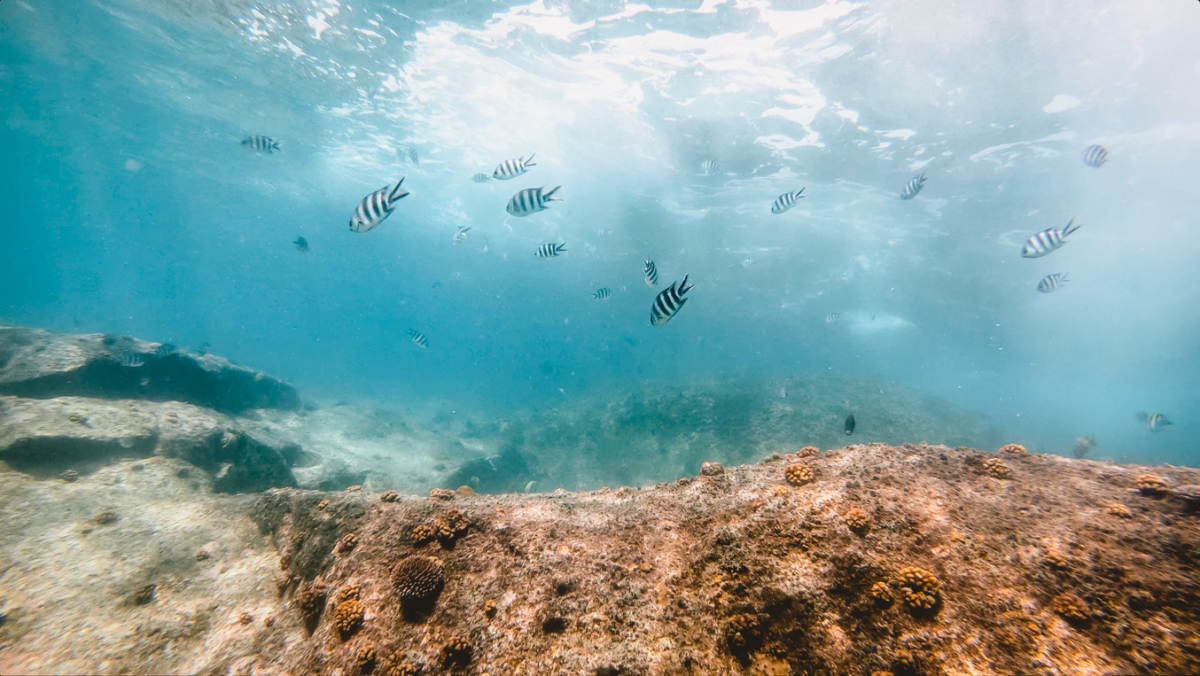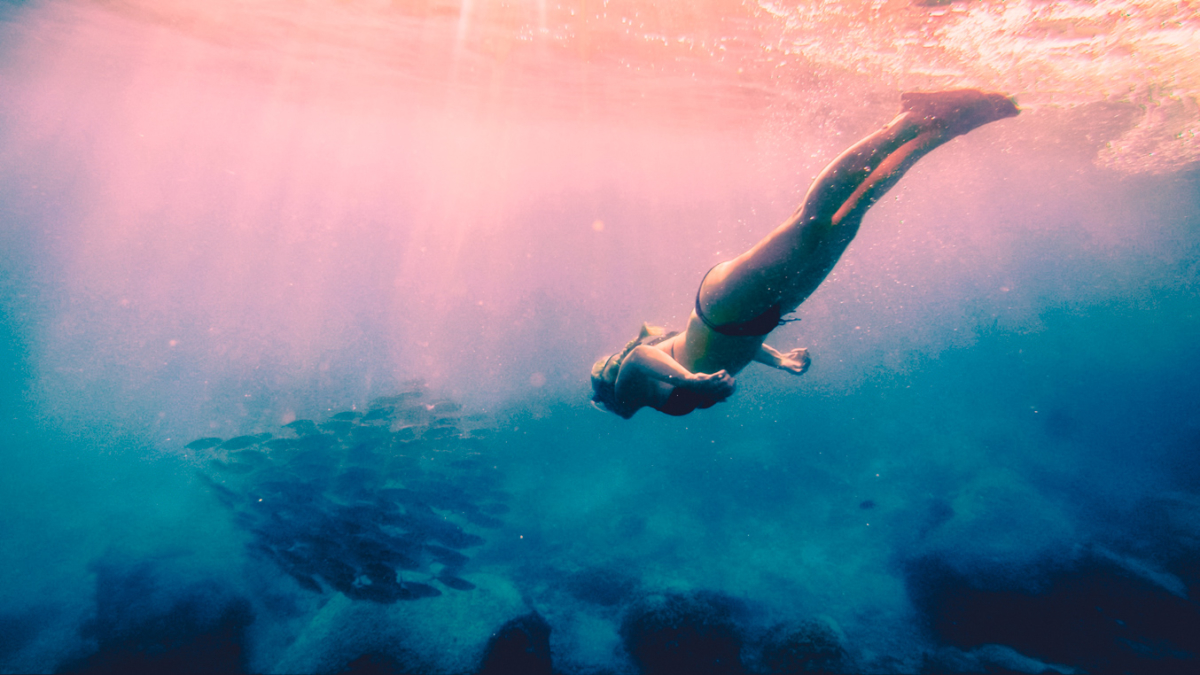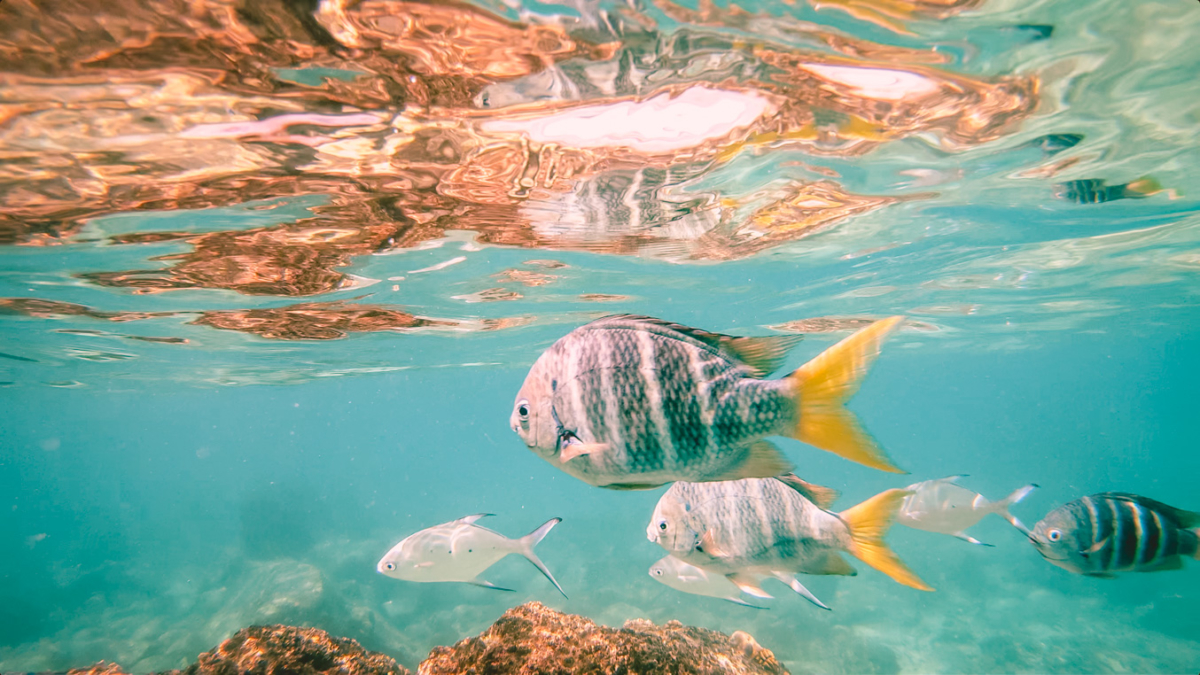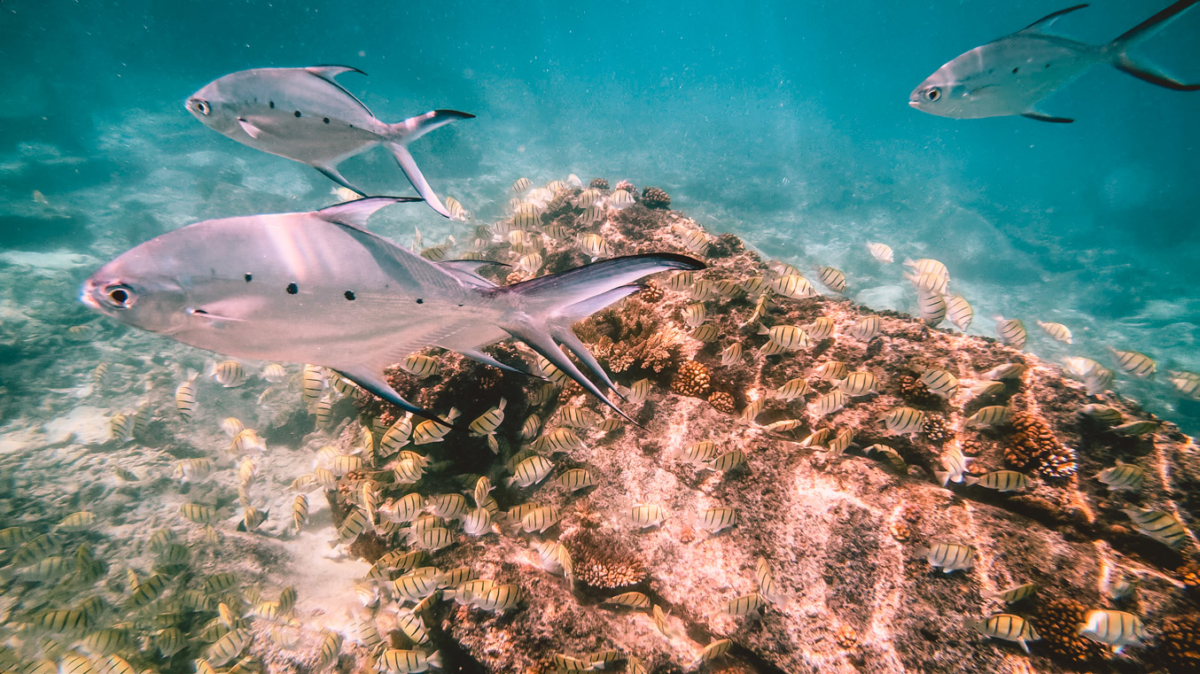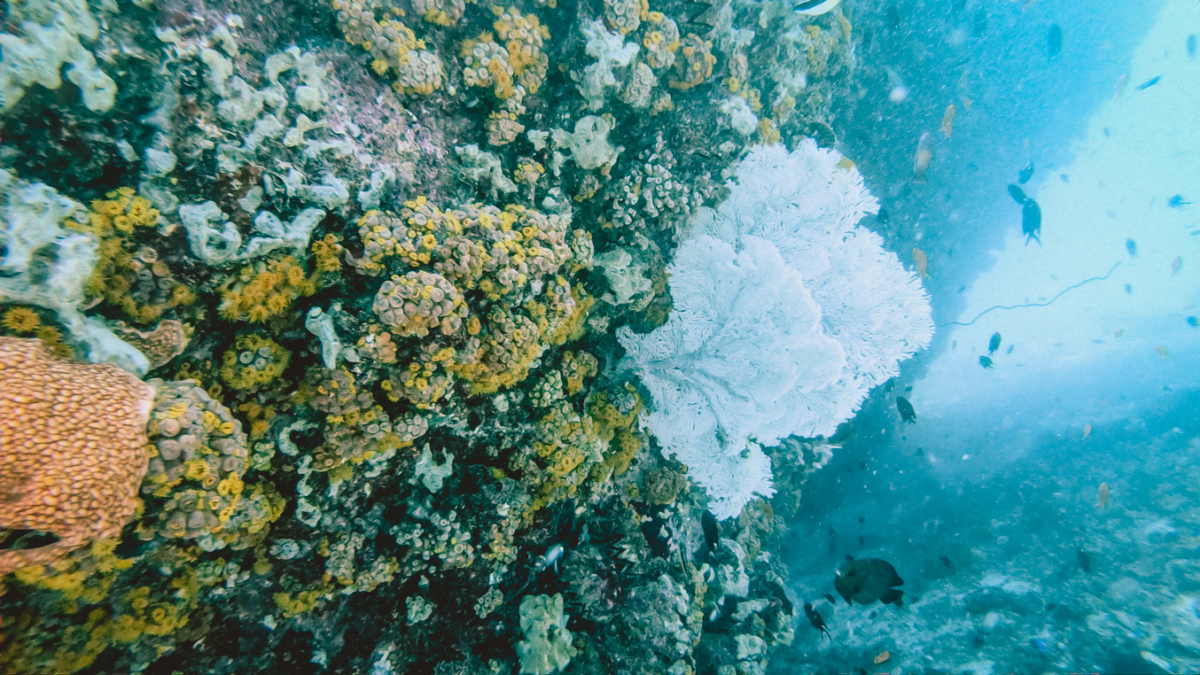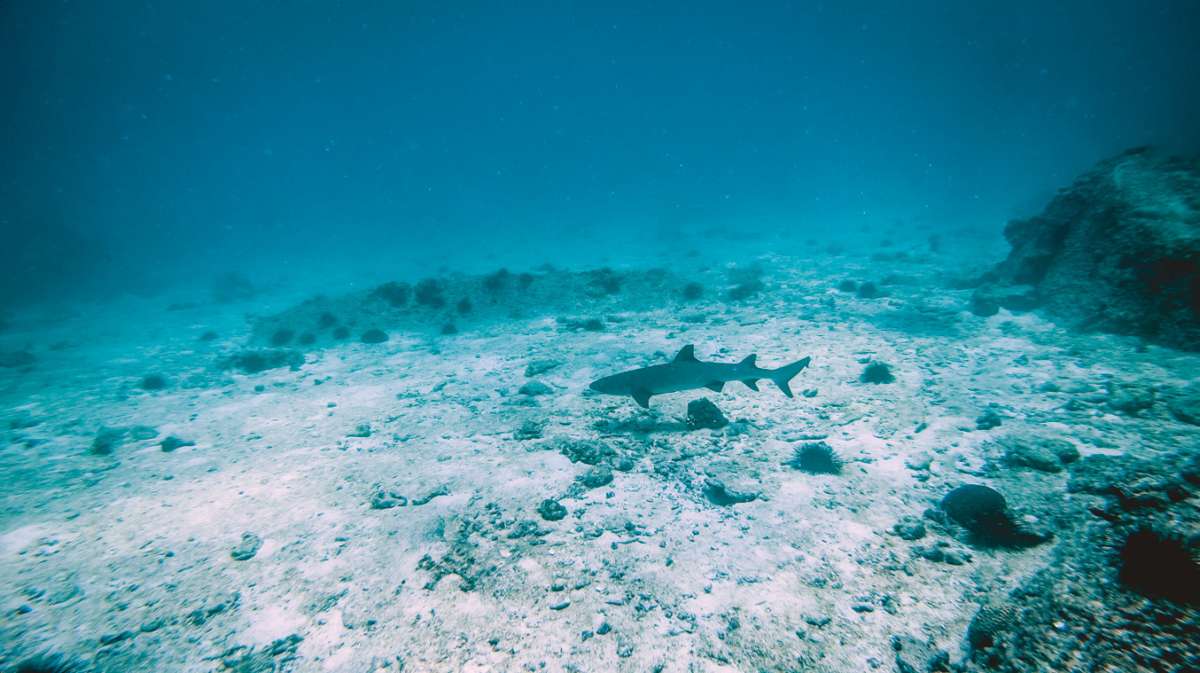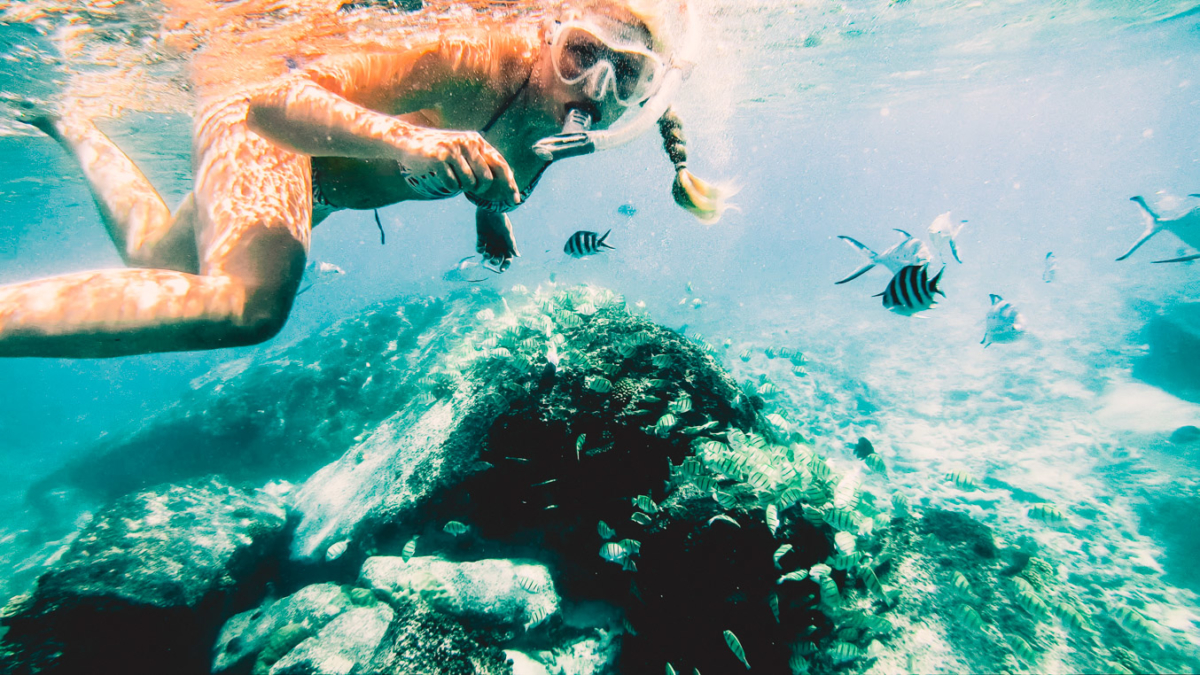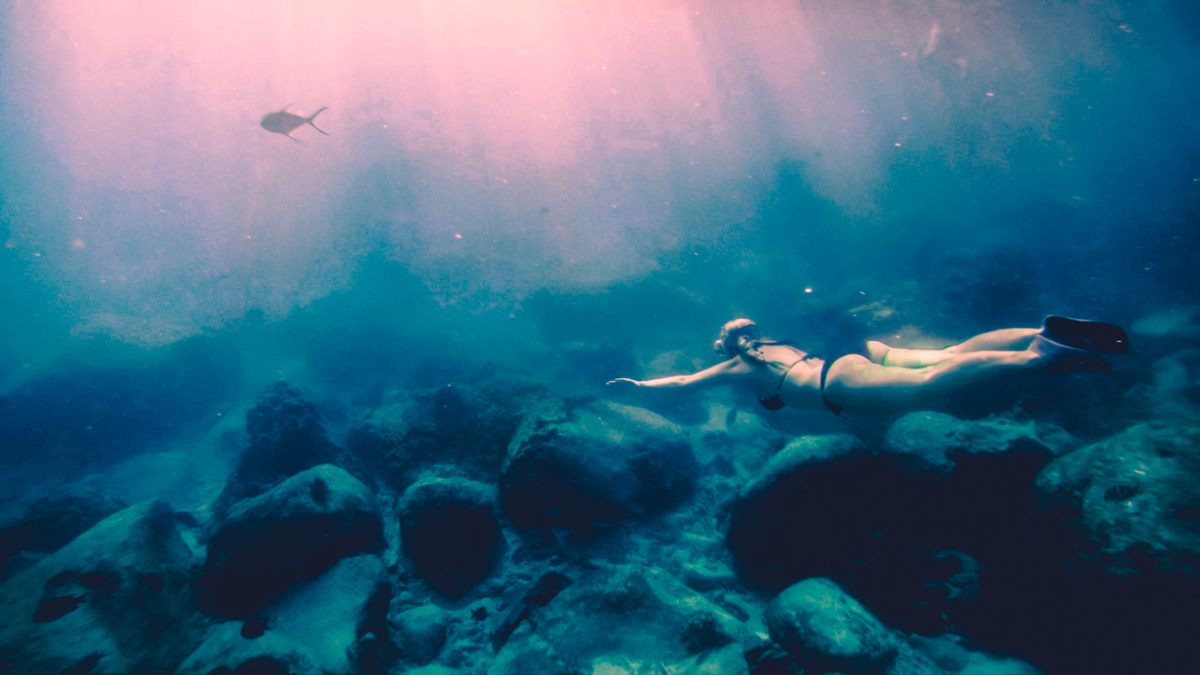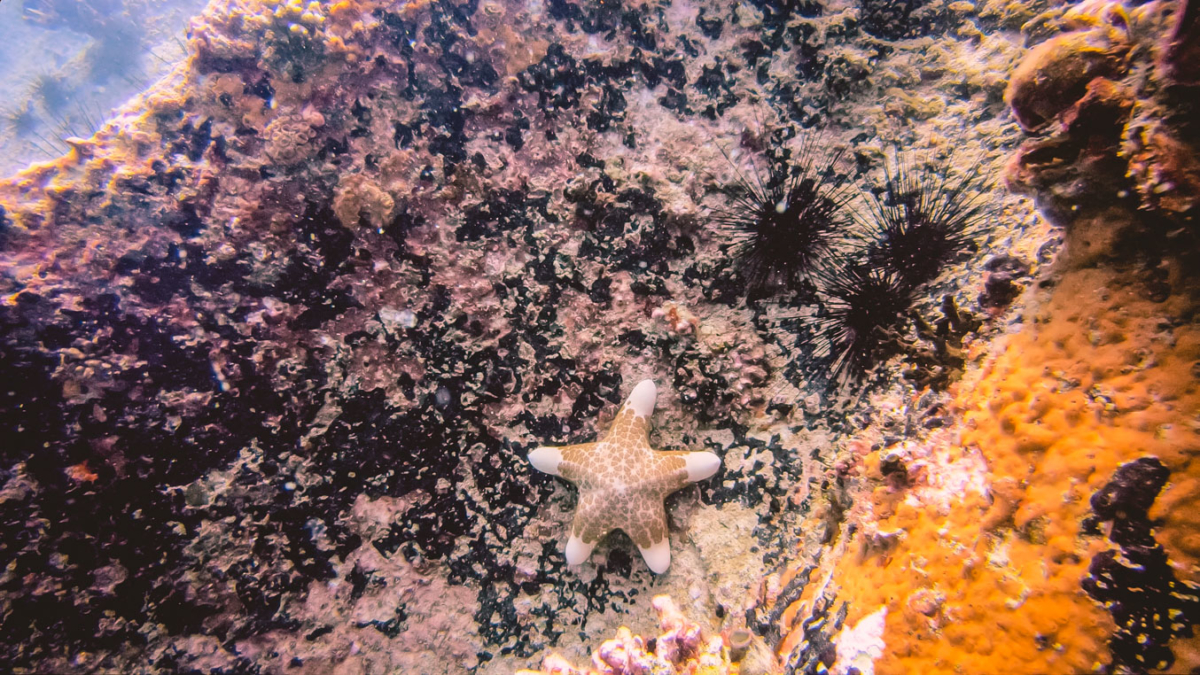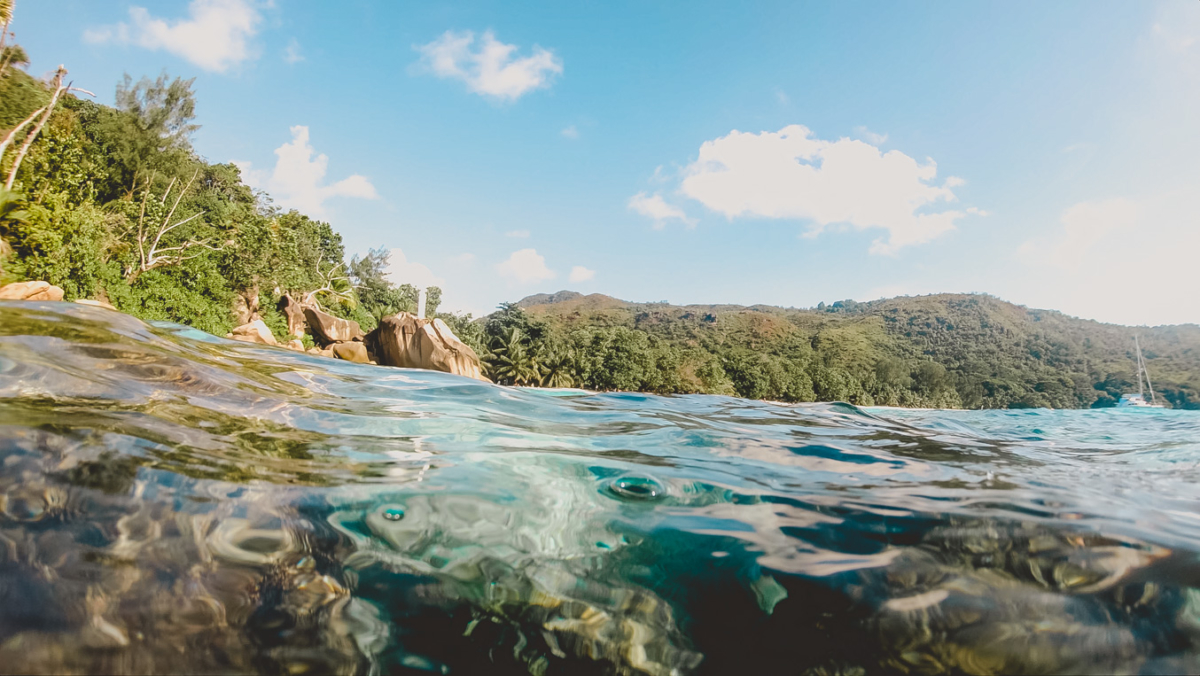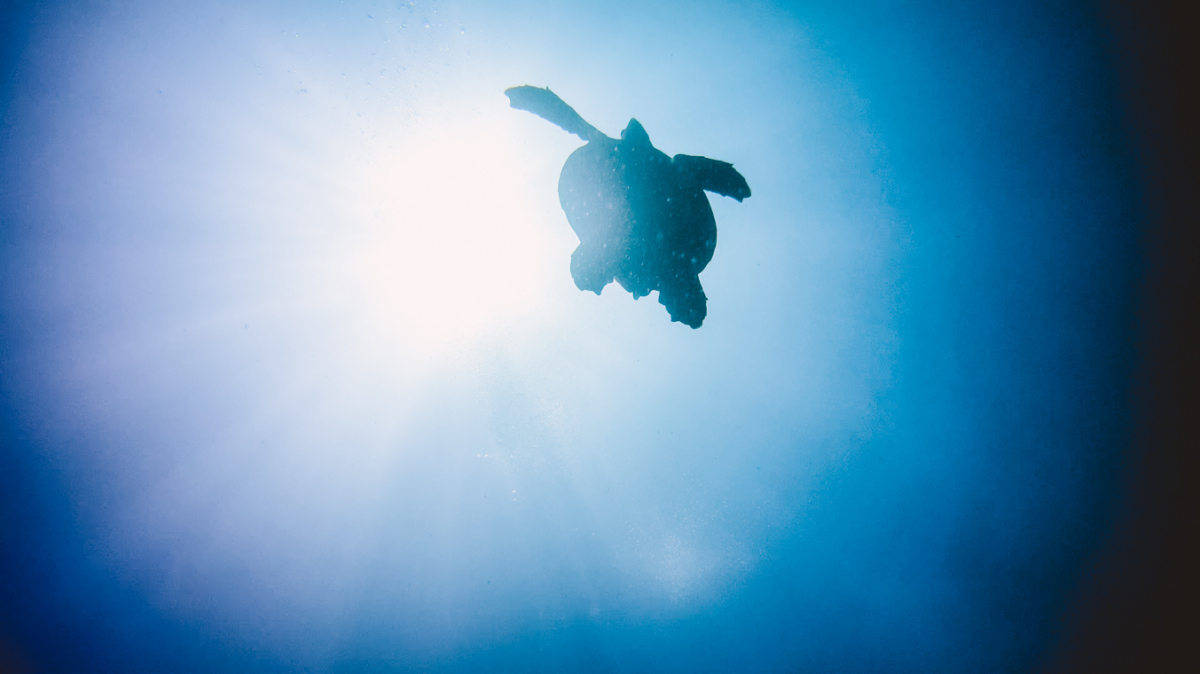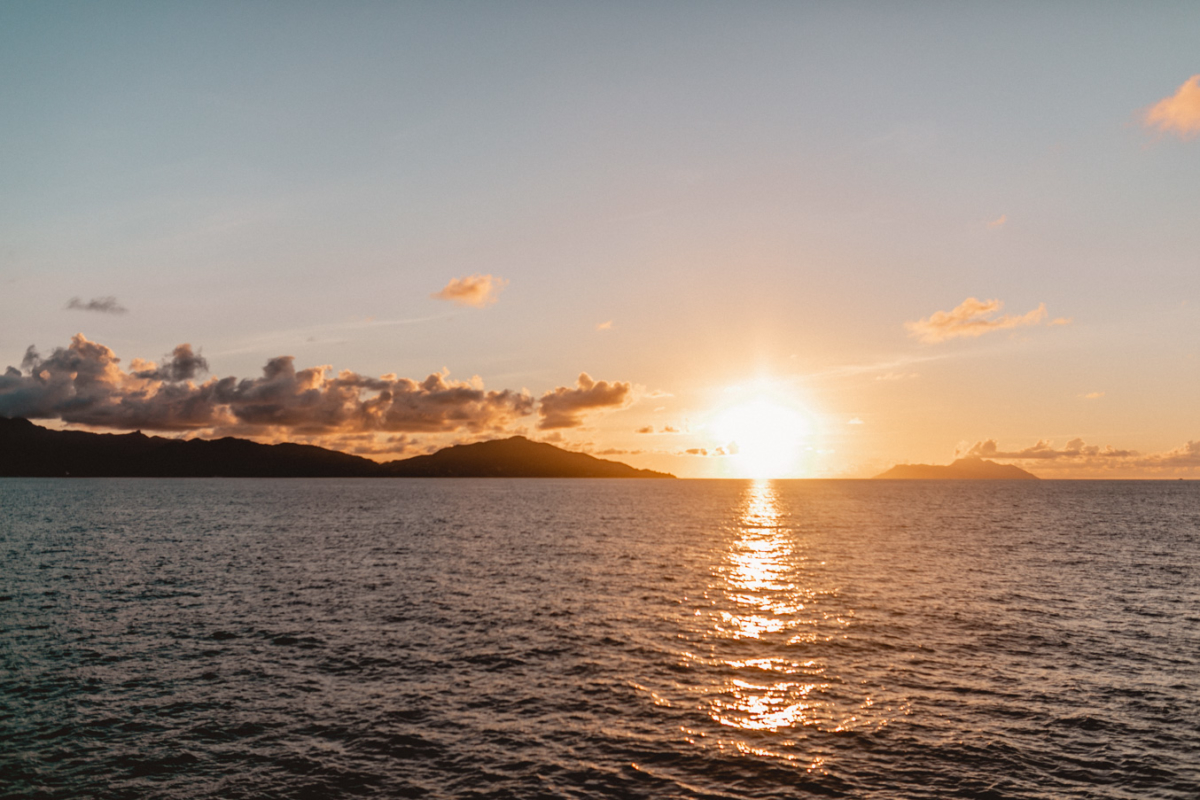 My final review of the Seychelles is that they are a paradise as you have dreamed of. Beautiful beaches, a great underwater world (even if the reefs have died because of el Nino, but there are still many fishes living there), fresh coconuts everywhere and also many activities. I loved the fact that it is not just a beach holiday (because I need activity), so we had plans for every day to explore the island. I would definitely come back!
Seychelles 2019  | La Digue | Praslin | Mahé