ELOPEMENT ON SEYCHELLES
A DESTINATION WEDDING PHOTOGRAPHER AT DOMAINE DE L'ORANGERAIE, SEYCHELLES
As a wedding photographer I have the incredible luck that people take me on their travels every now and then and share their special moments in heavenly places with me. This was also the case with these two who chose to have their elopement on one of the most beautiful beaches in the world, Anse Source D'Argent. On the beautiful island of La Digue in the Seychelles, with sand under their feet, they said I do to each other.
As it can be in such tropical countries, it didn't just rain the day before, it was usually a real storm. I lay awake almost the whole night hoping that the sky would open up for them the next day. And so it finally did! Just in time for Jasmin's departure to their first look the raindrops stopped. And so they could see each other for the first time before their wedding ceremony in their beautiful hotel, Domaine de l'Orangeraie. After their emotional first look, they went by golf cart to their wedding ceremony at the Anse Source D'Argent.
Their wedding planners, Wed in Seychelles, have arranged a private spot for them on the very popular beach. Between the typical granite cliffs of the Seychelles, beach, sea and coconut palms, the typical flowers and an arch of grapes were built. They enjoyed the ceremony undisturbed and after the ceremony they could take their couple pictures with me at sunset. For their dinner they went back to their hotel, where a pavilion on the beach was already reserved for them. Surely this was a wonderful finale, with the sound of the sea under the night sky.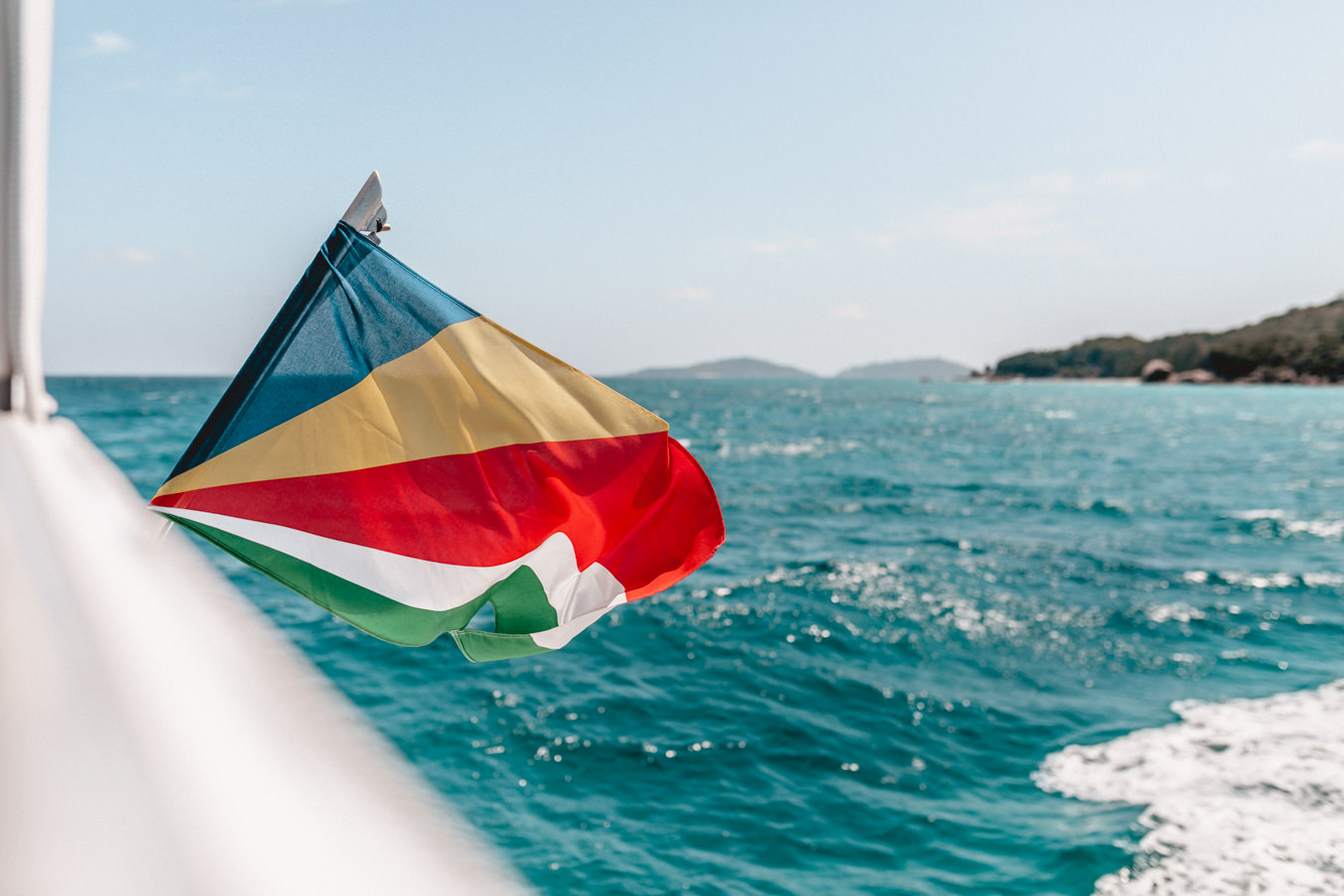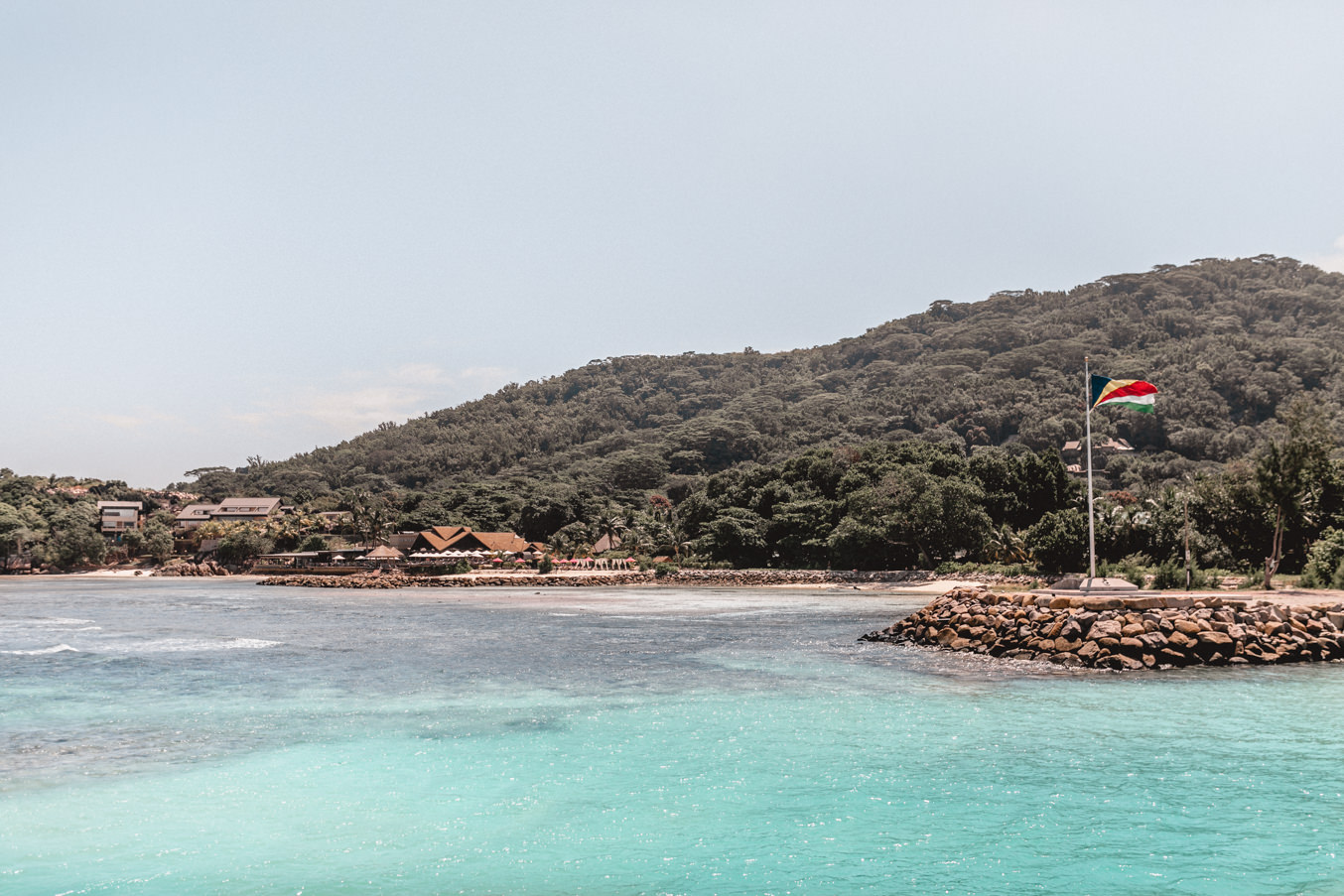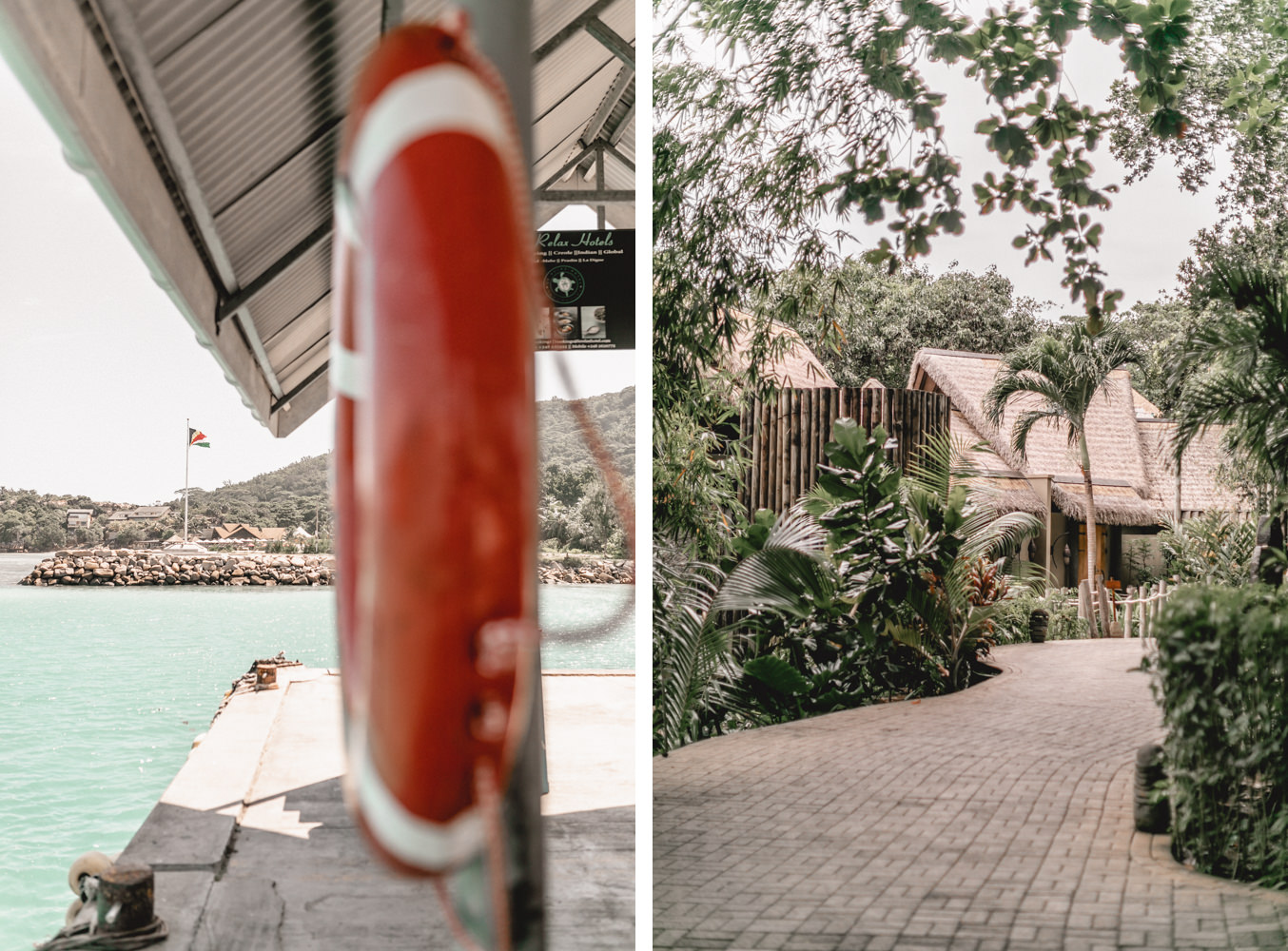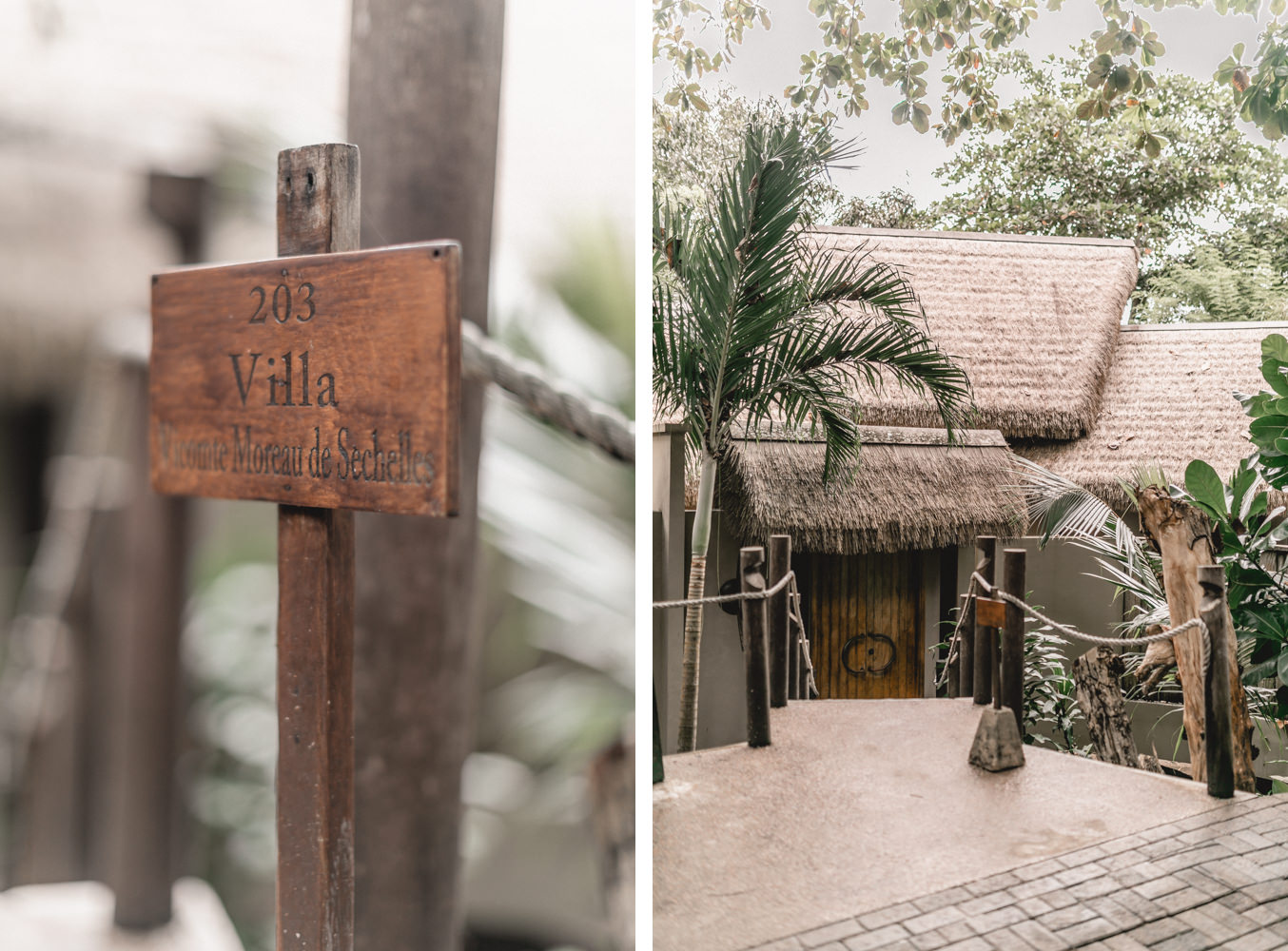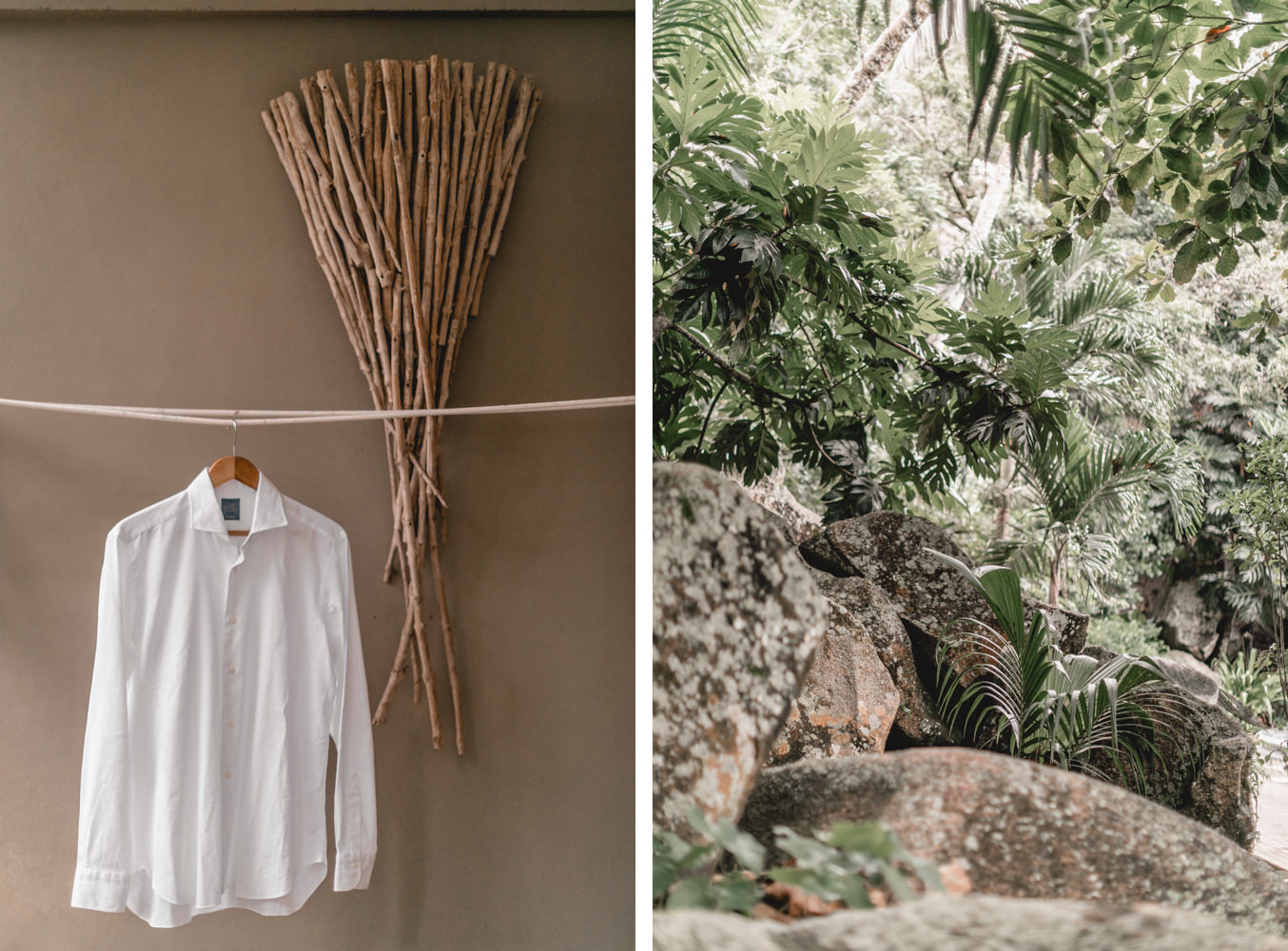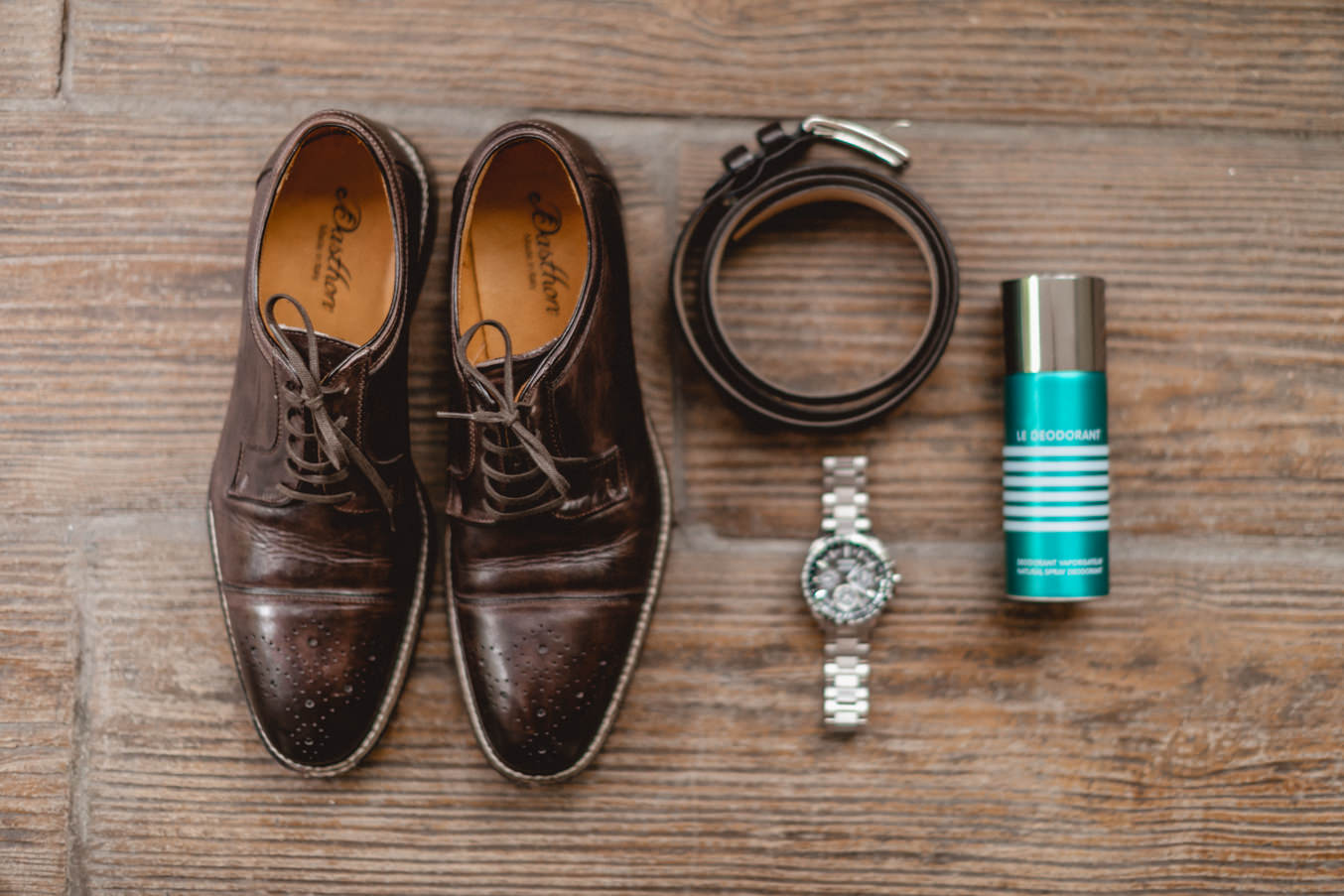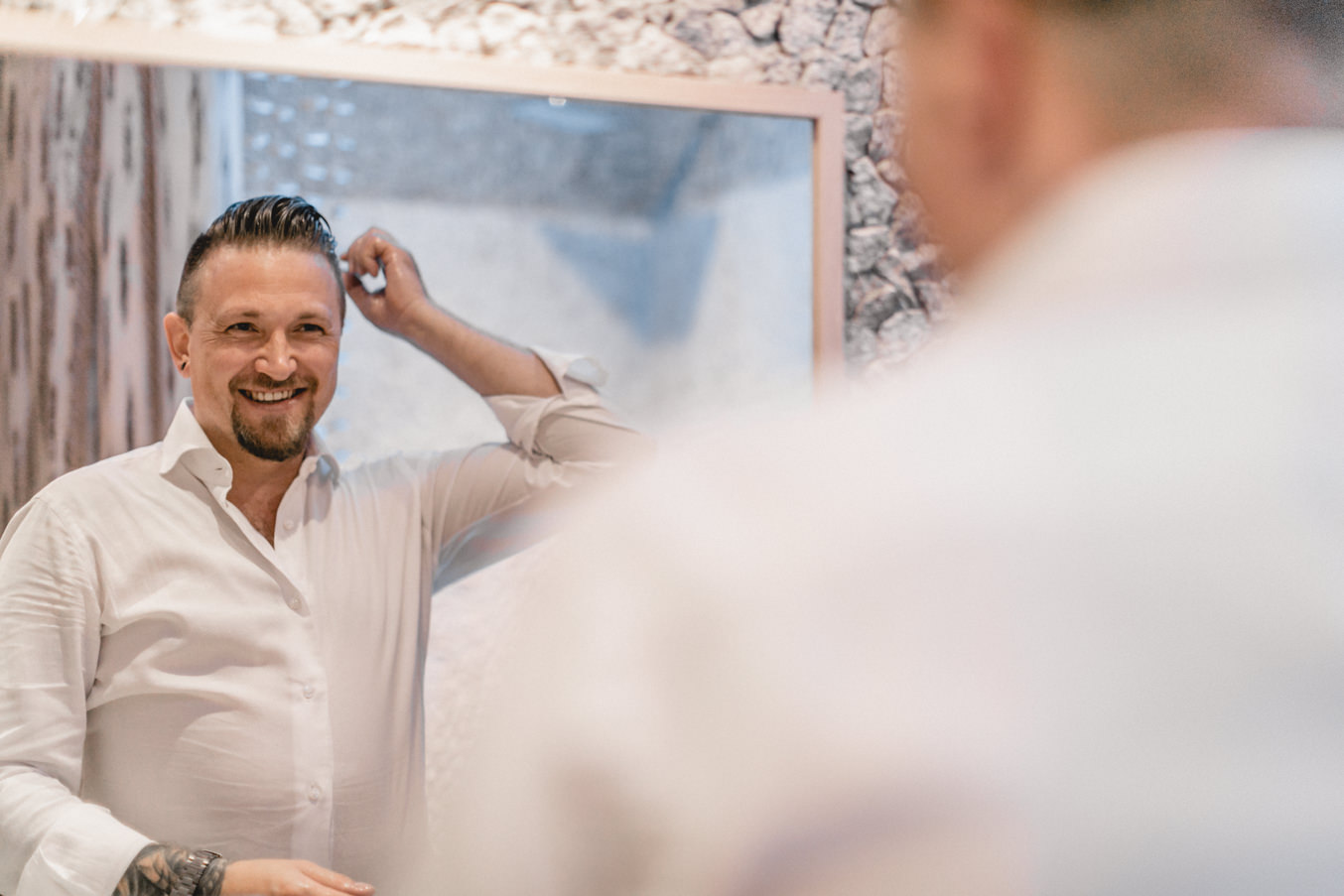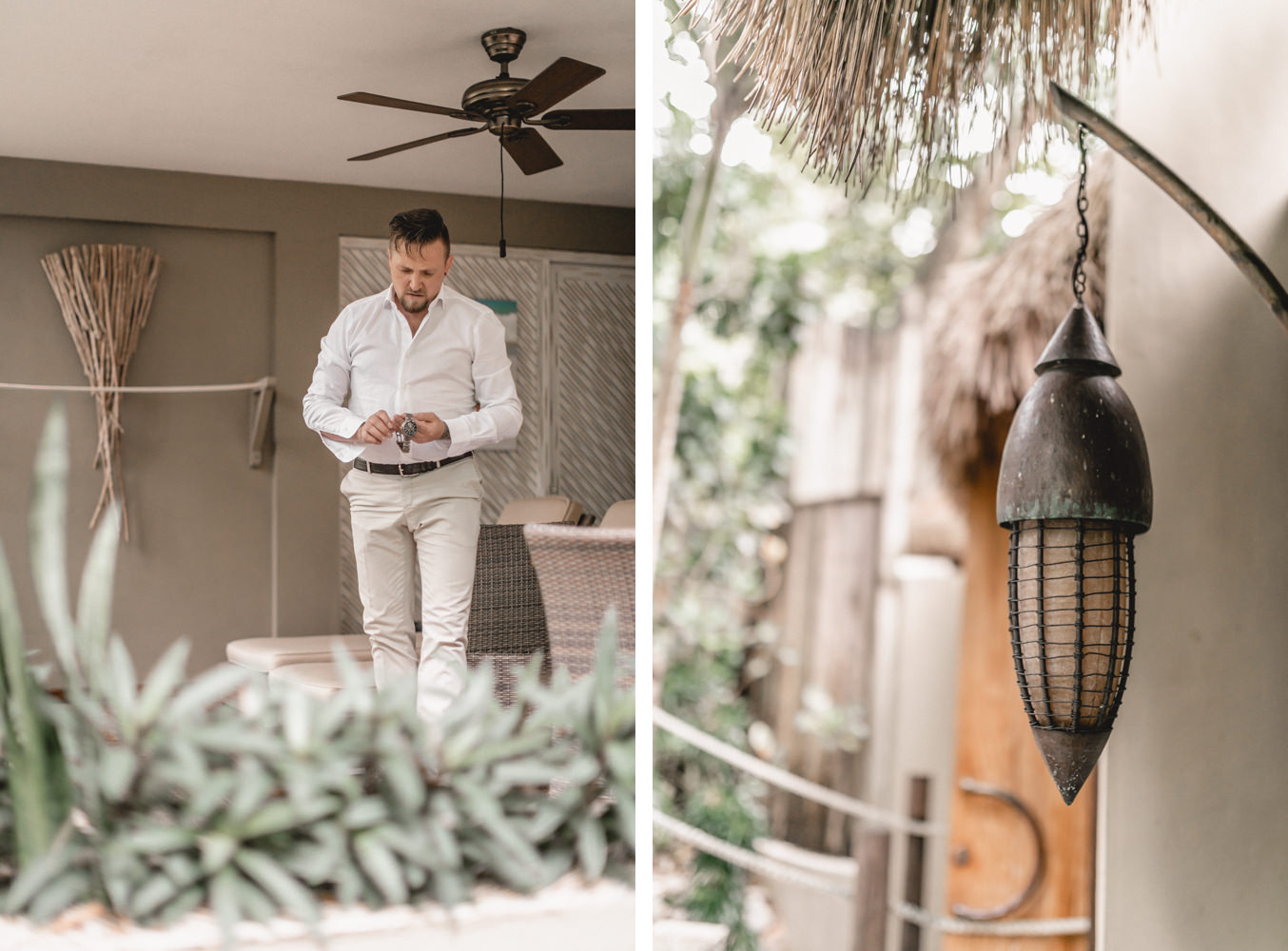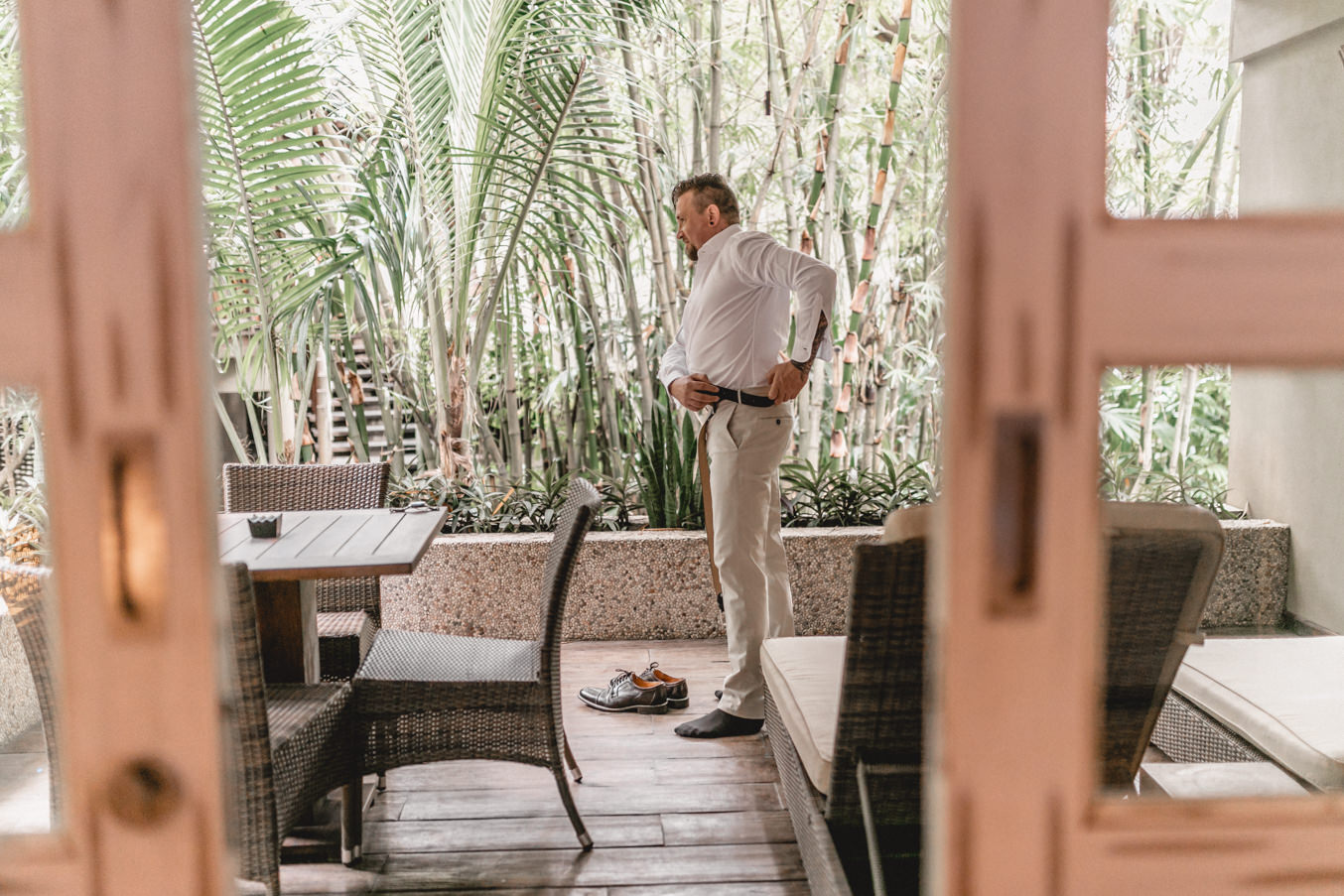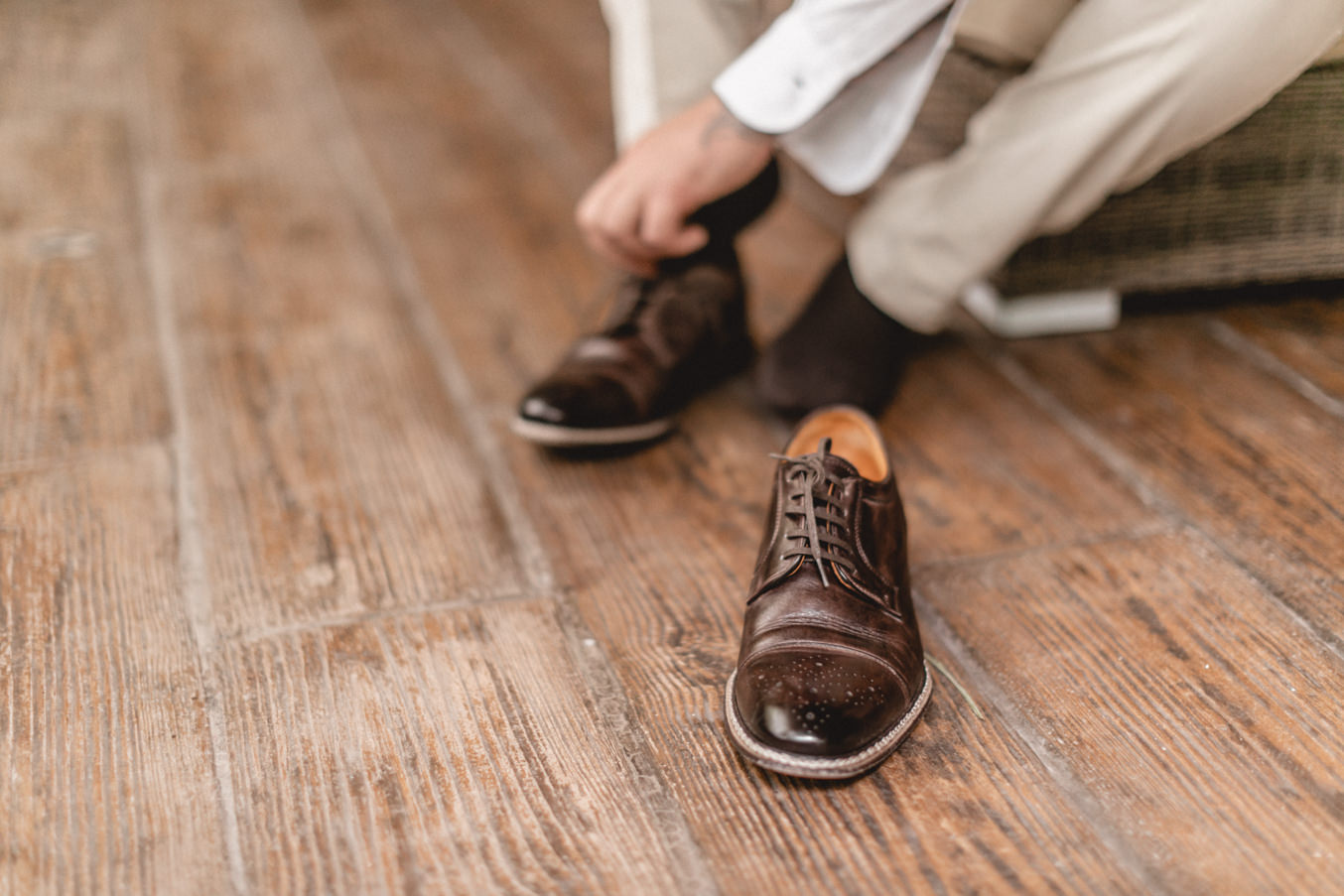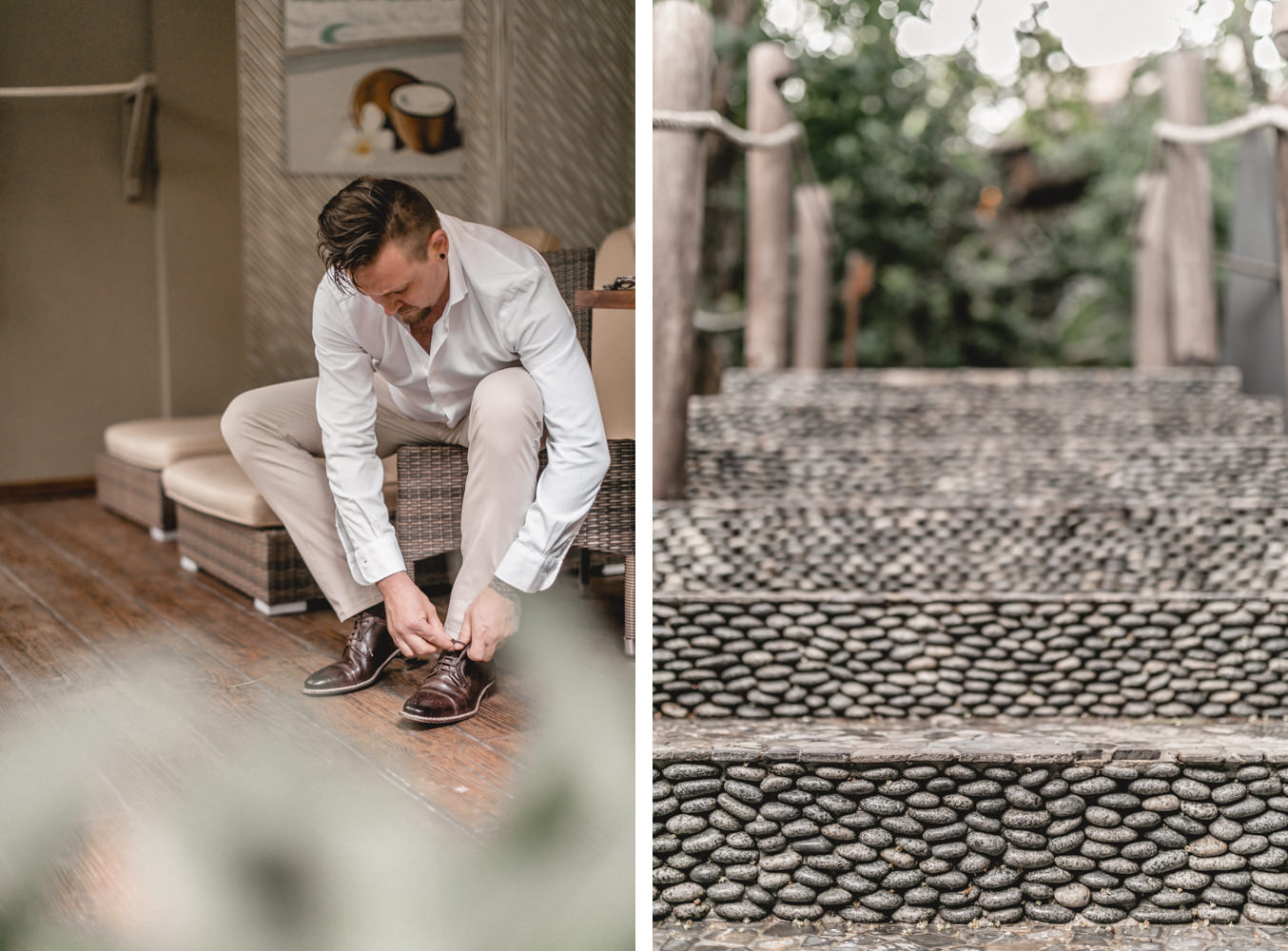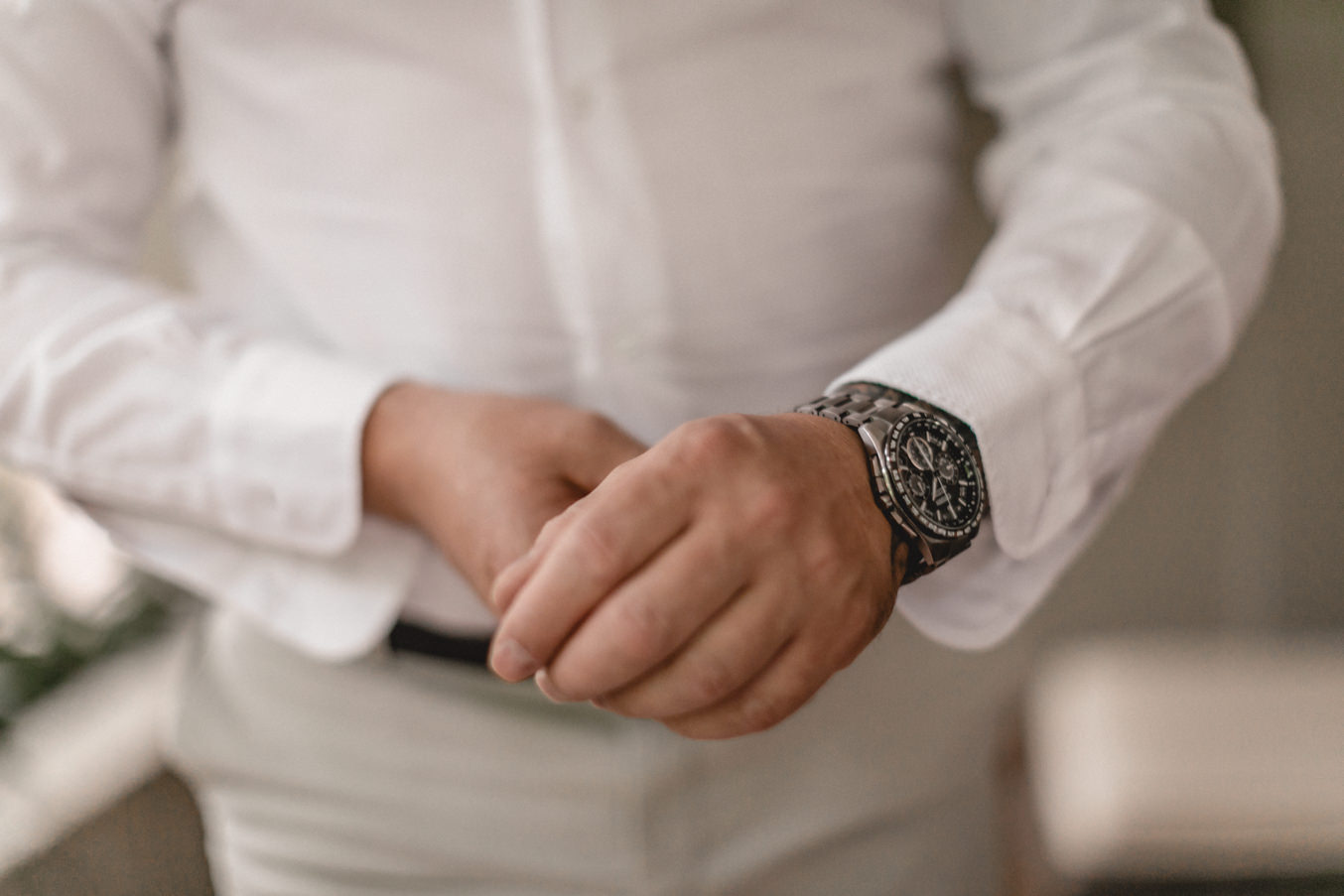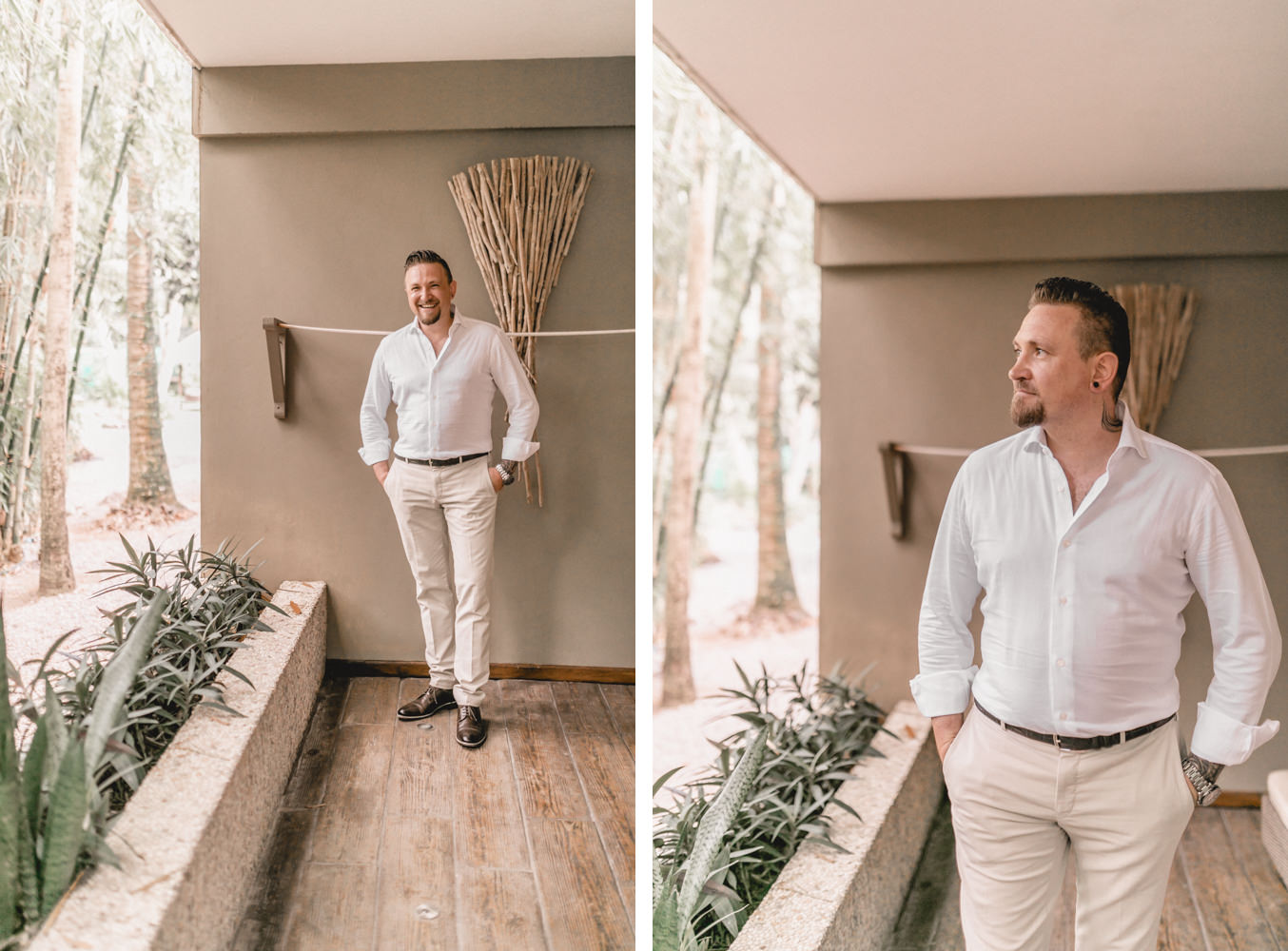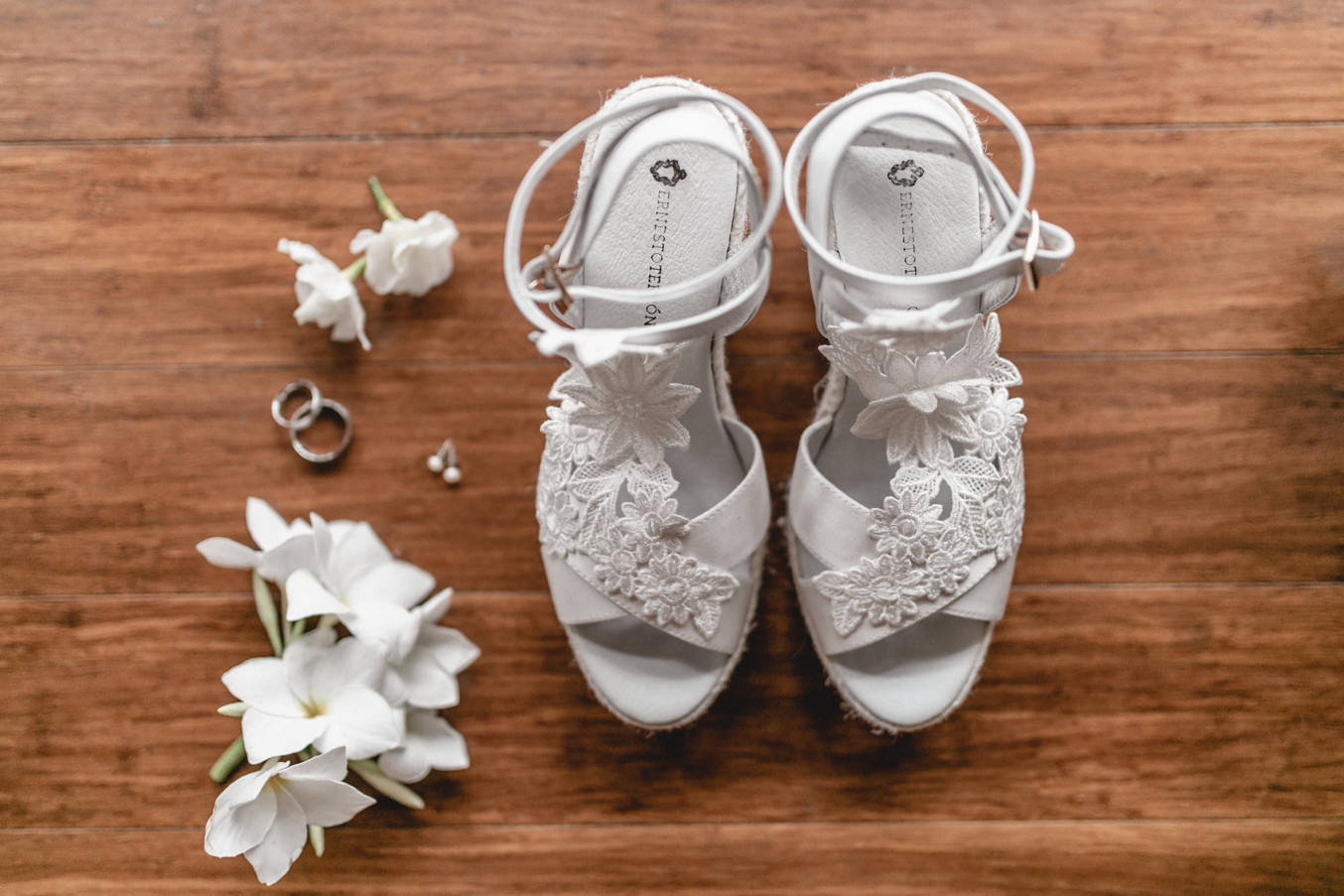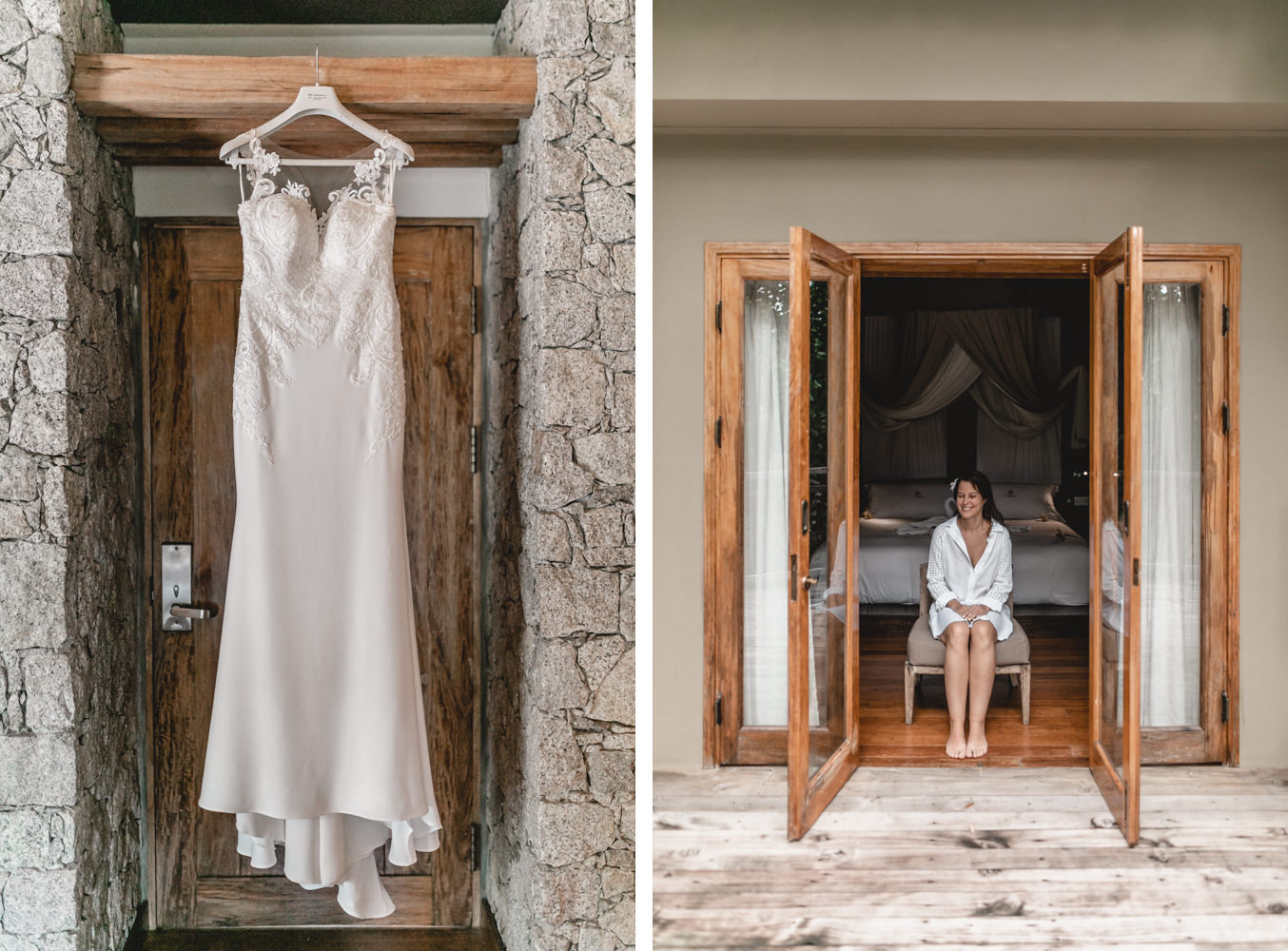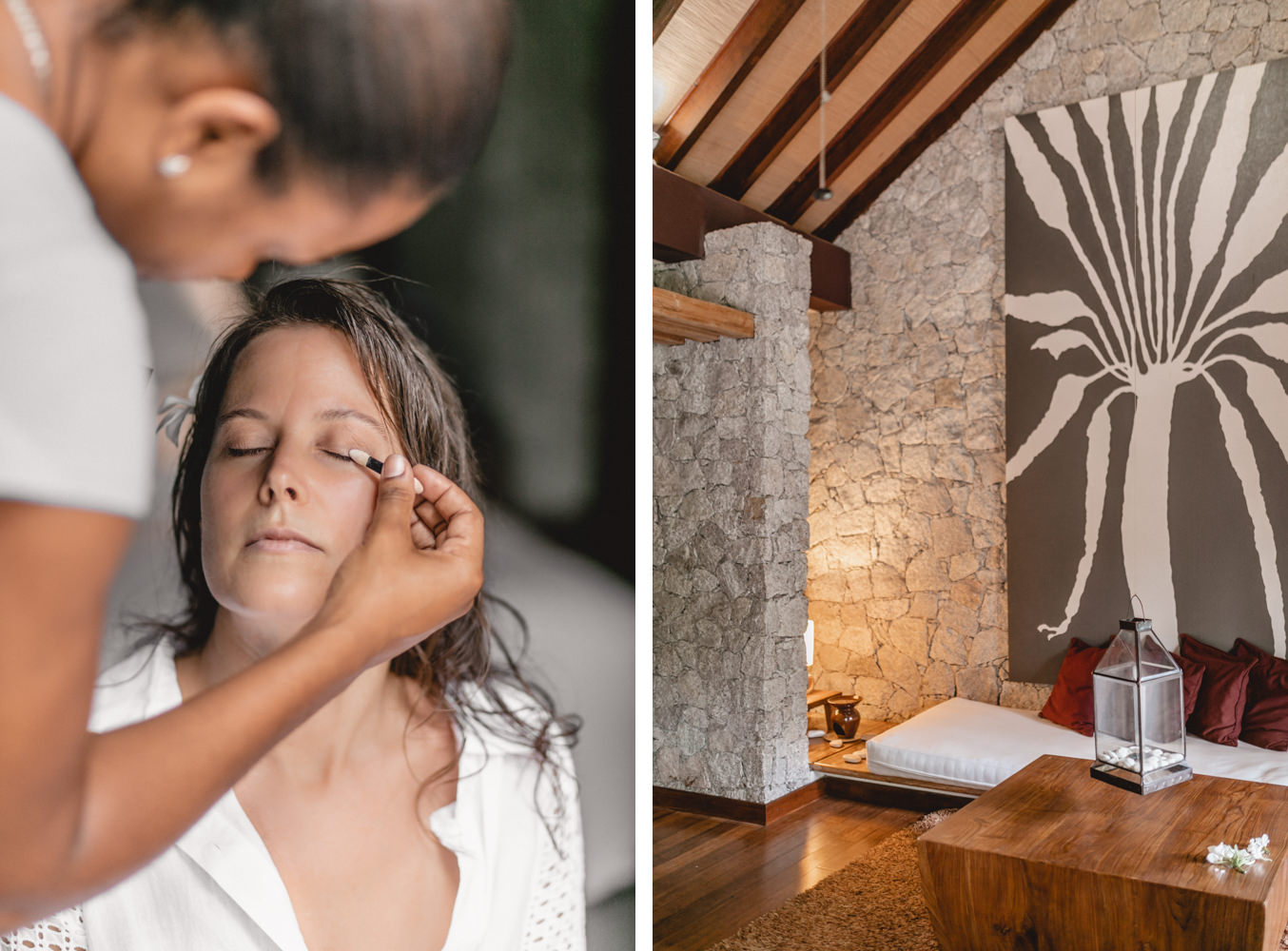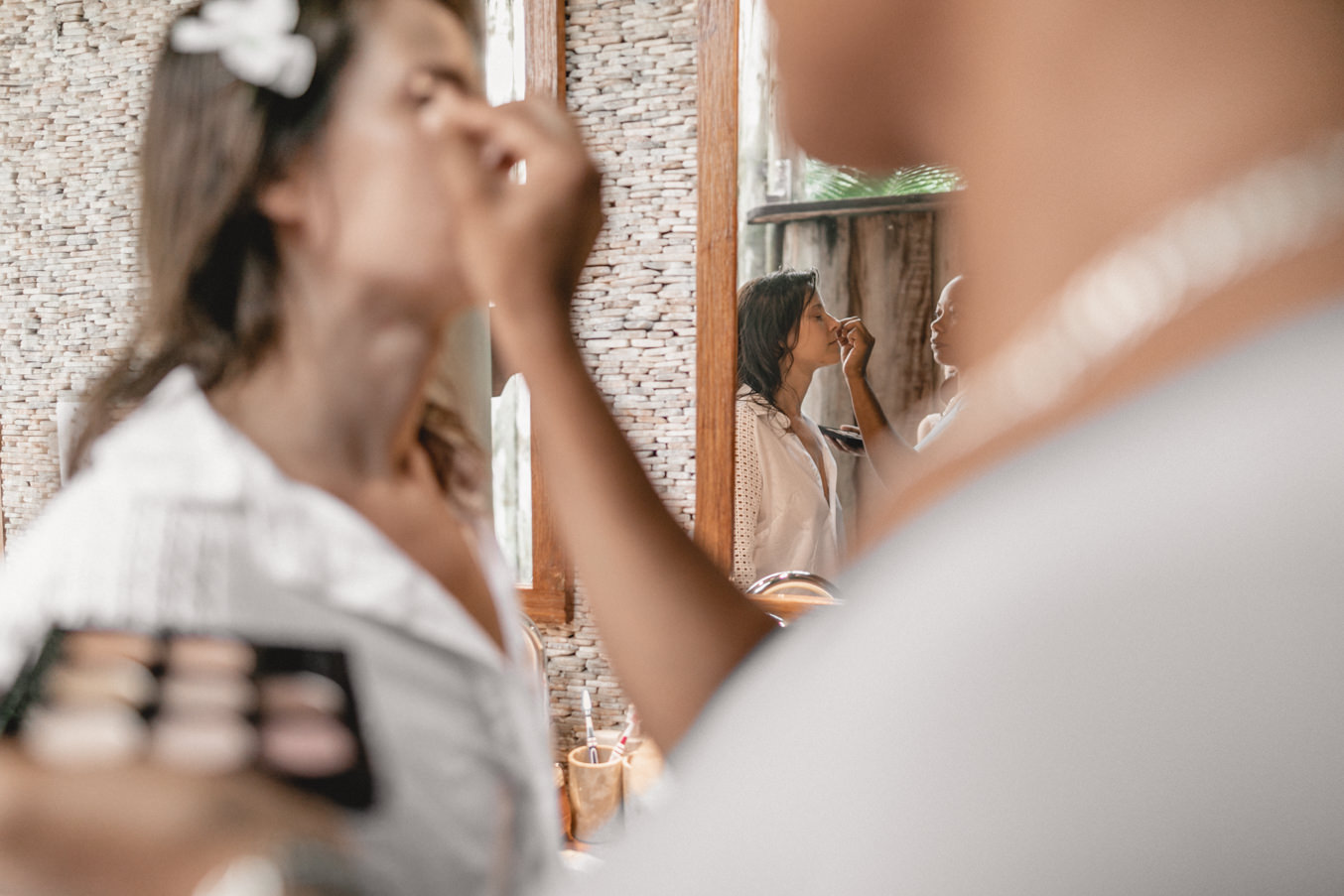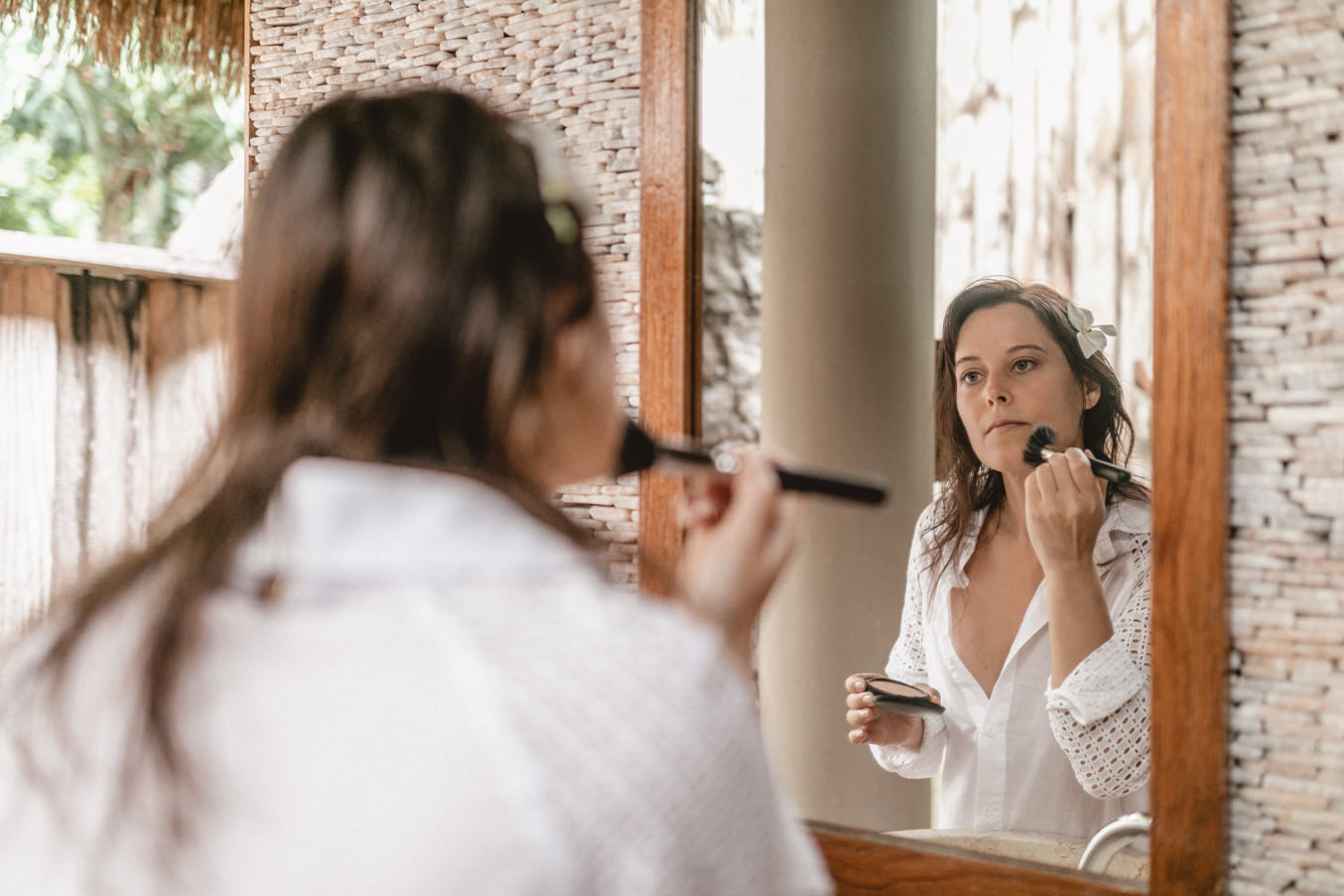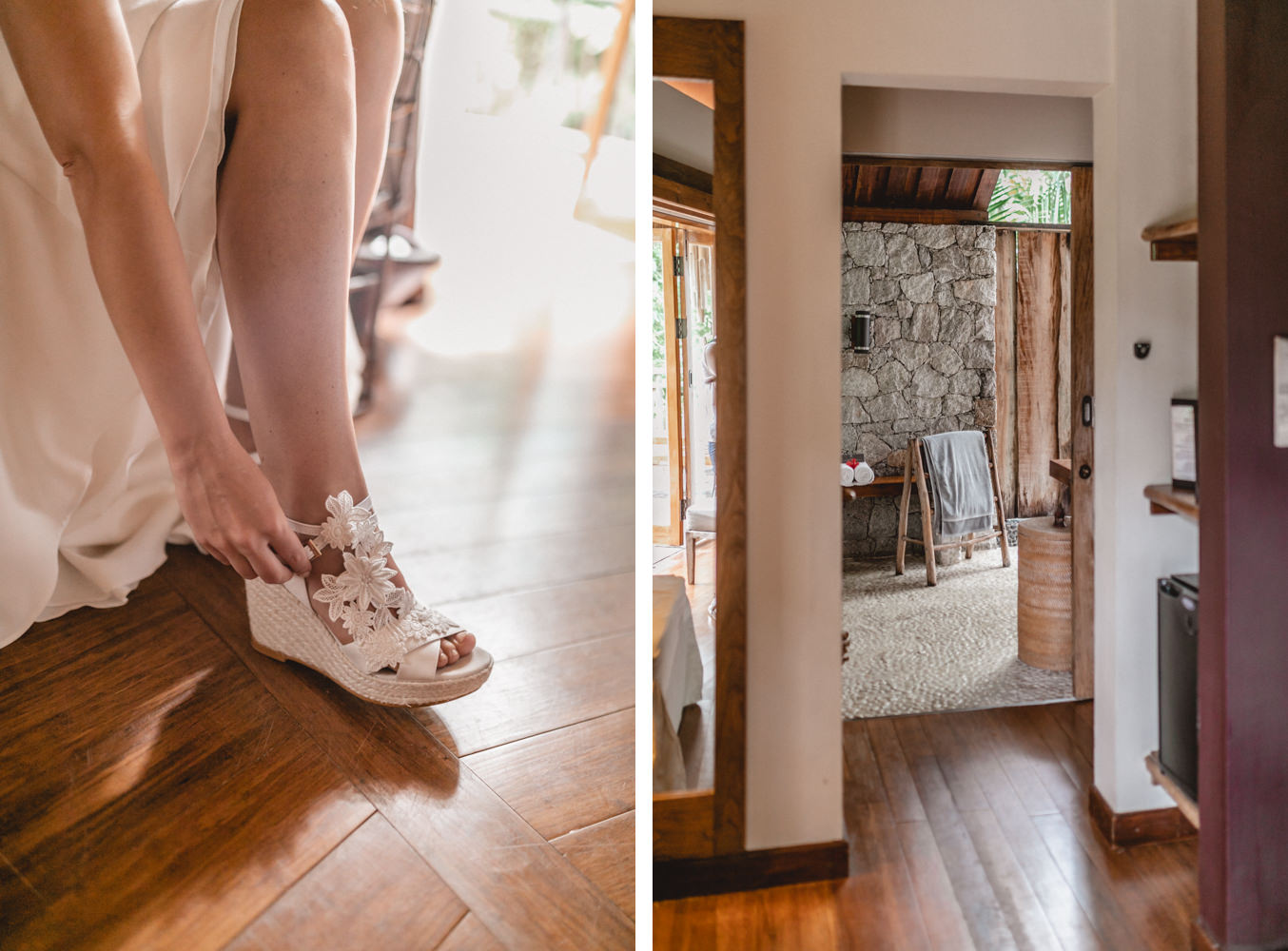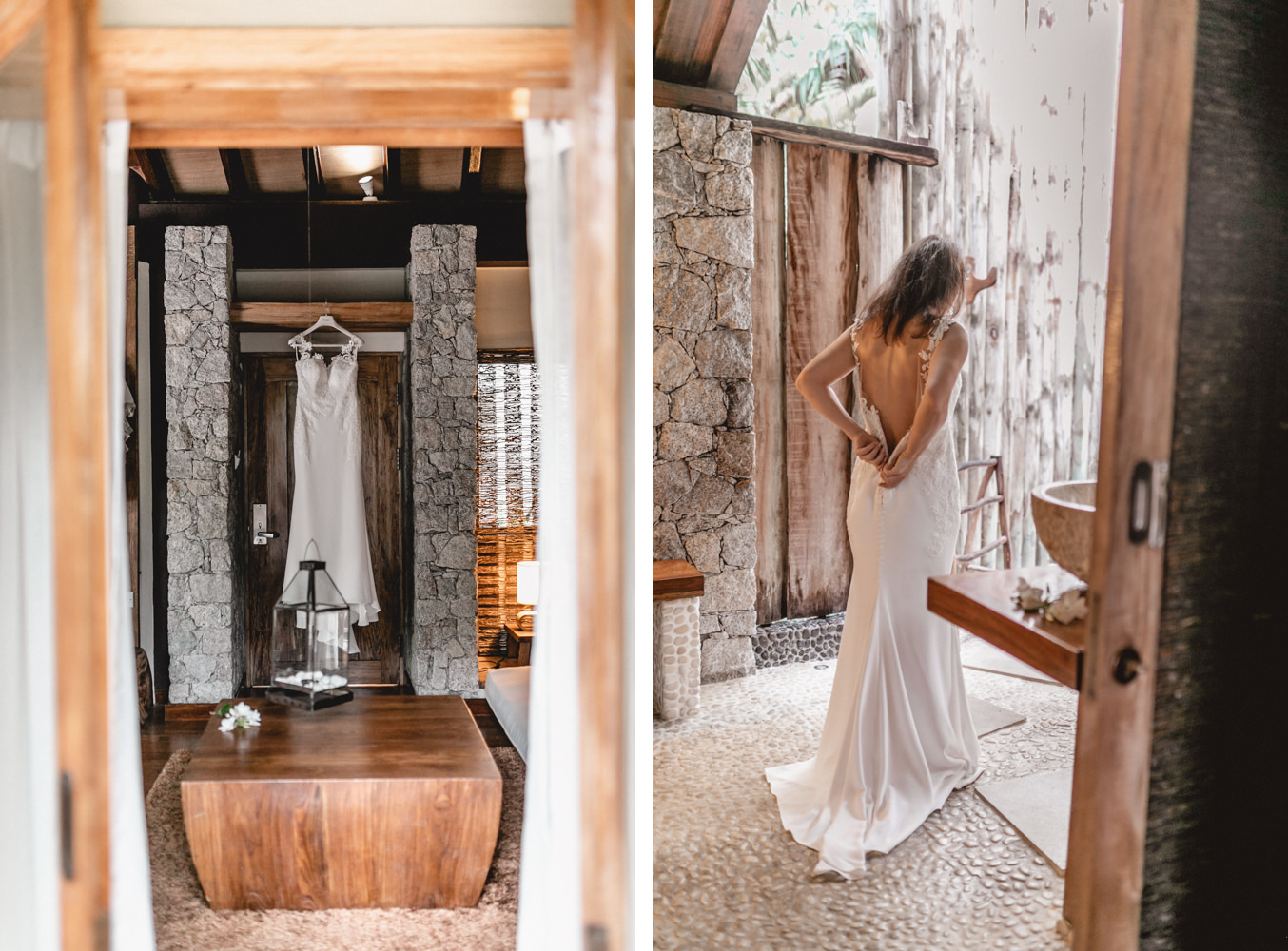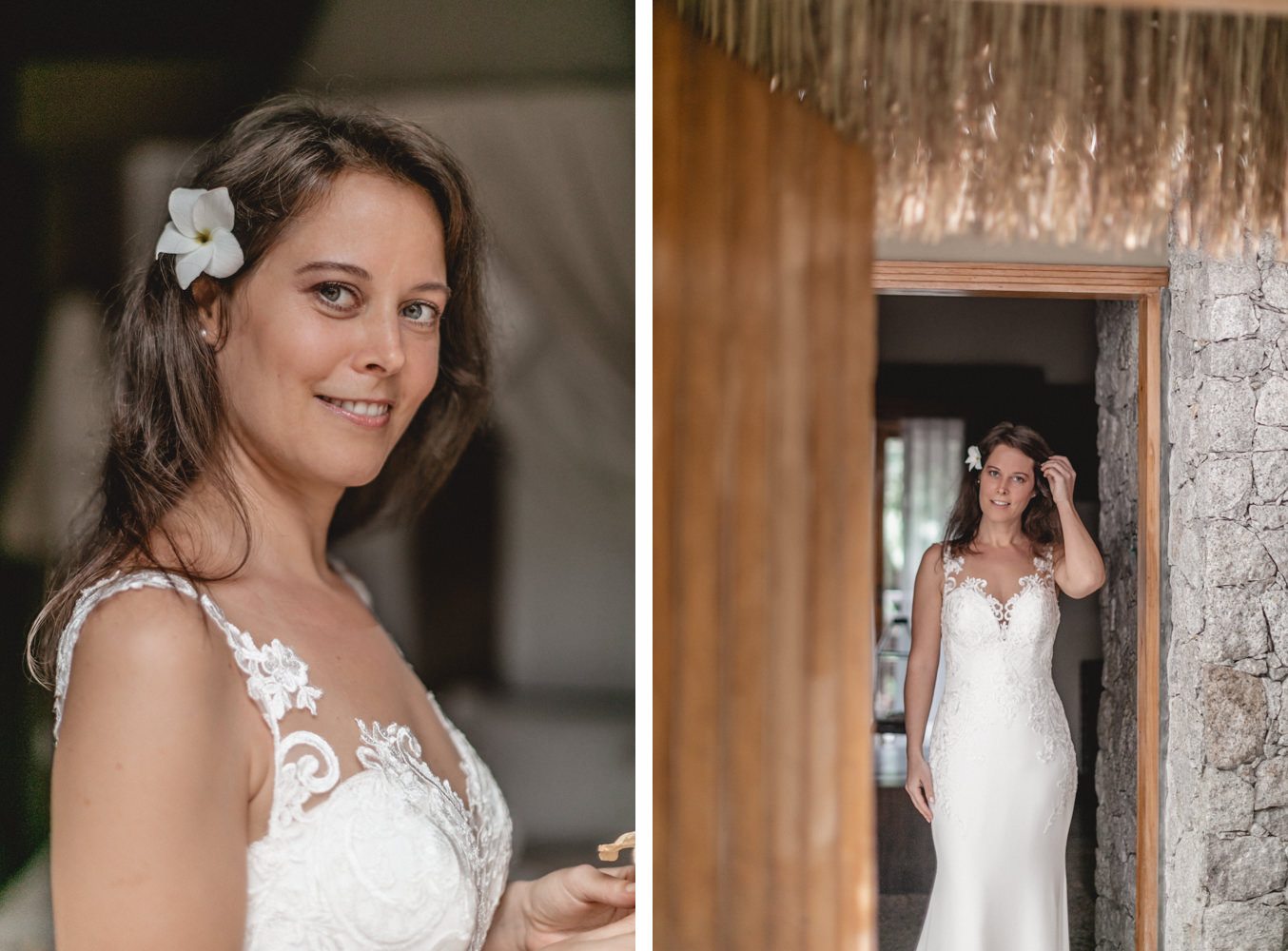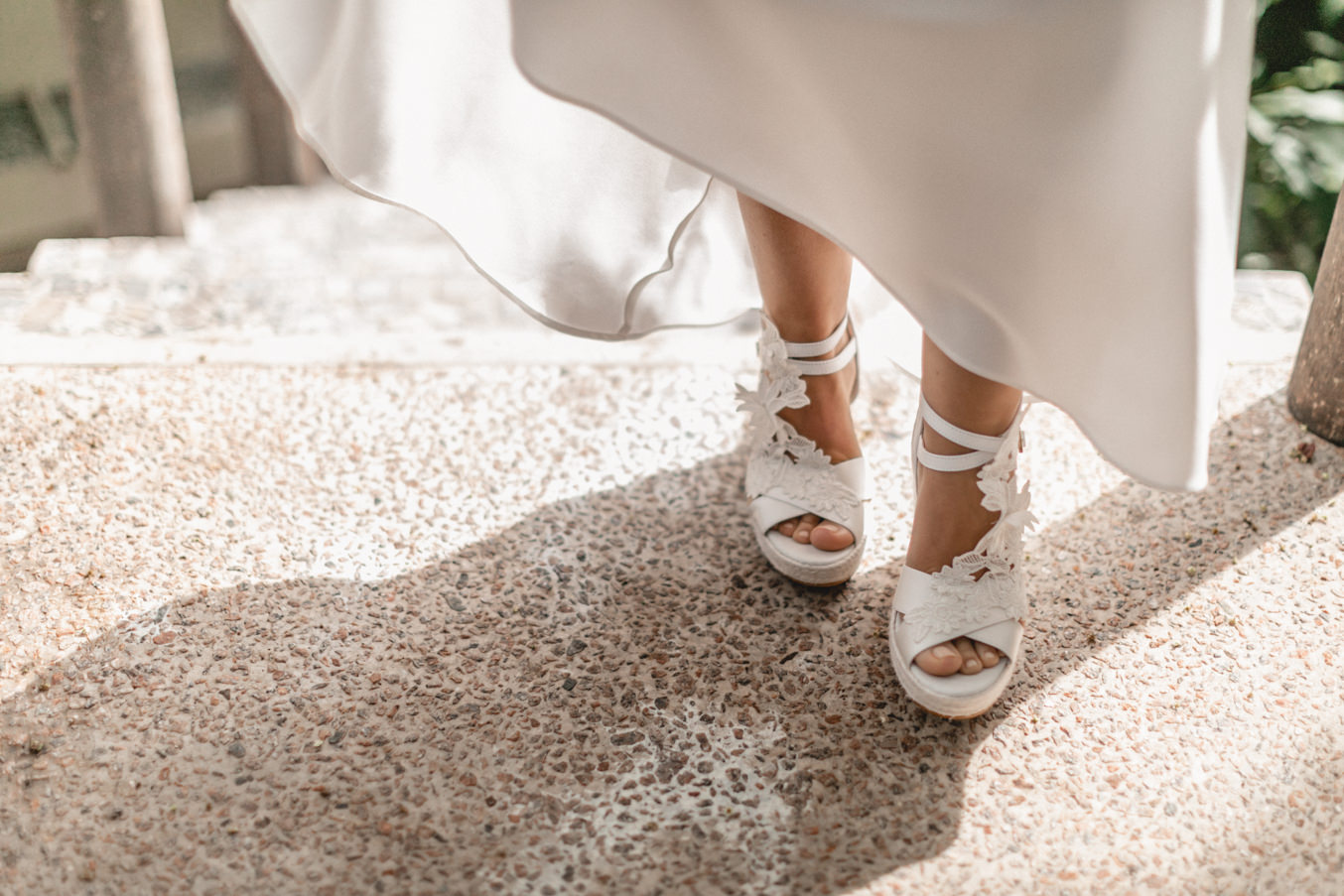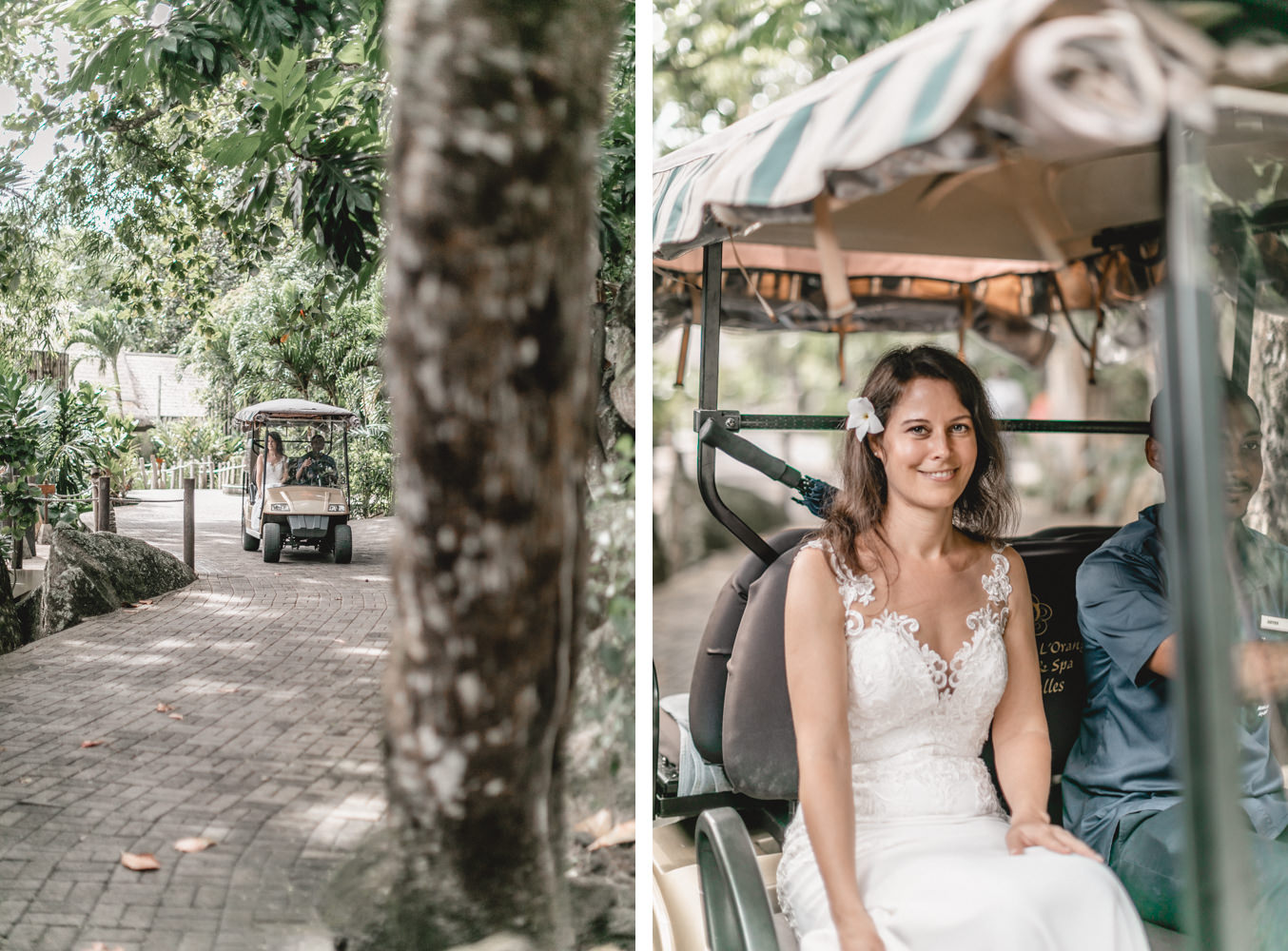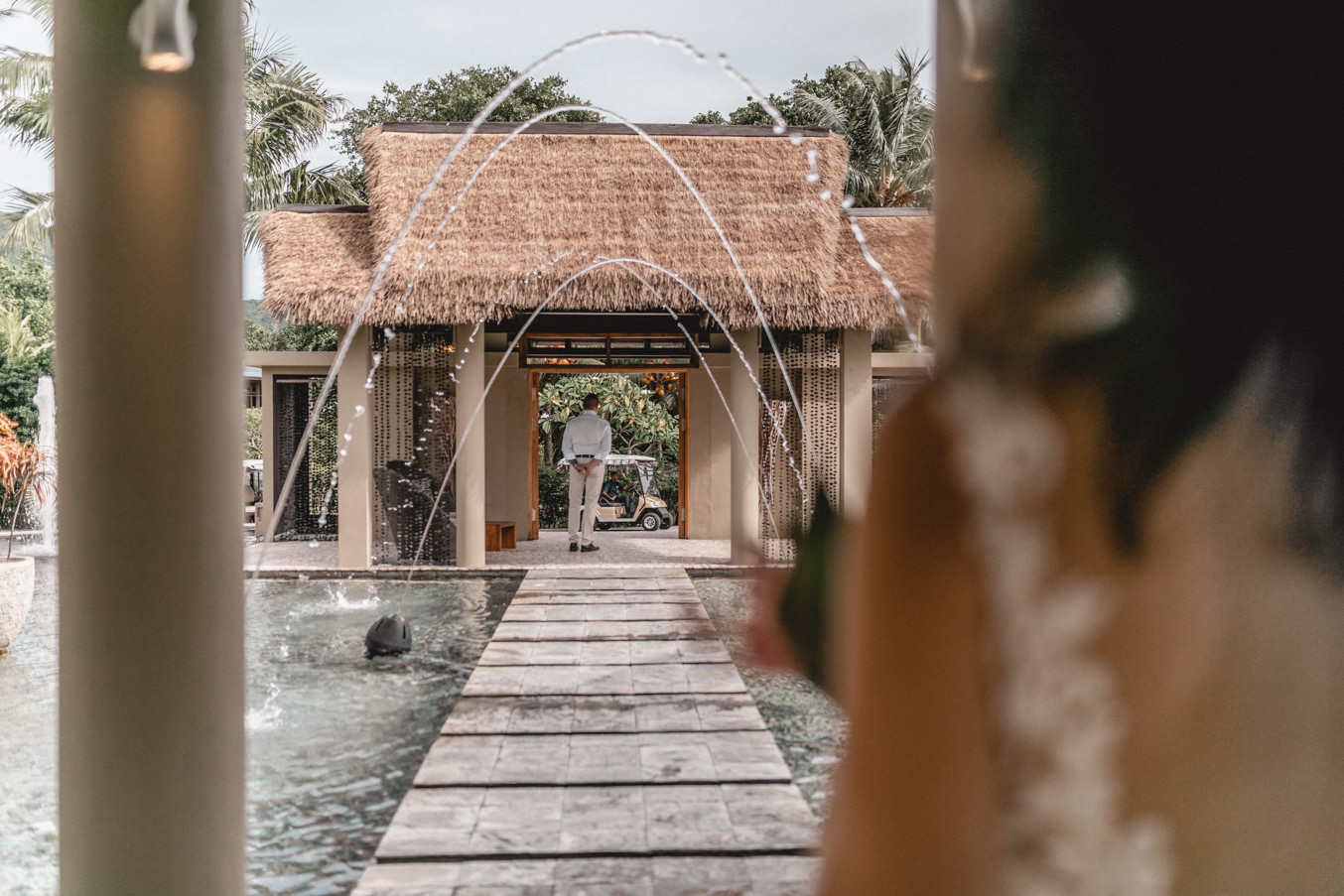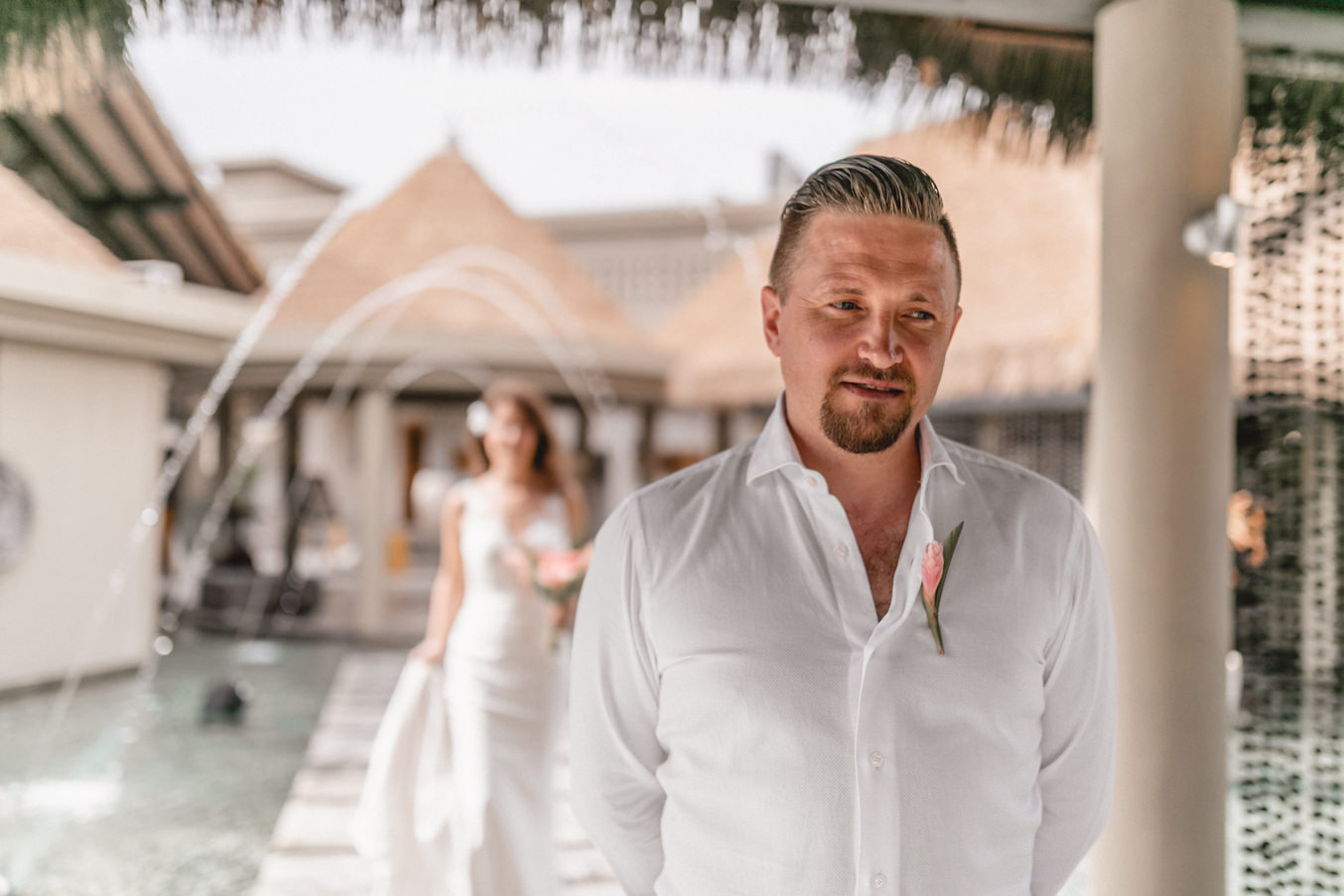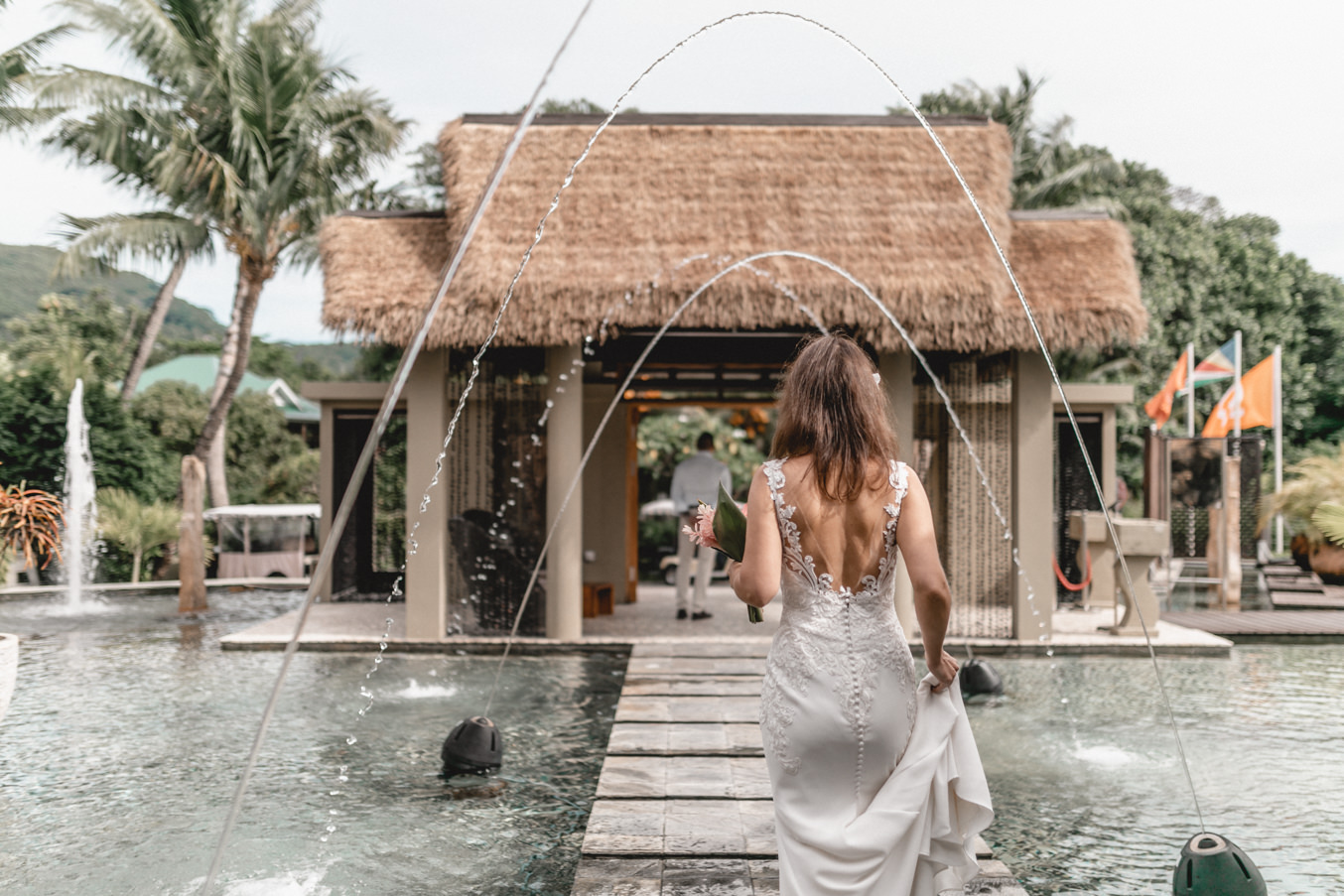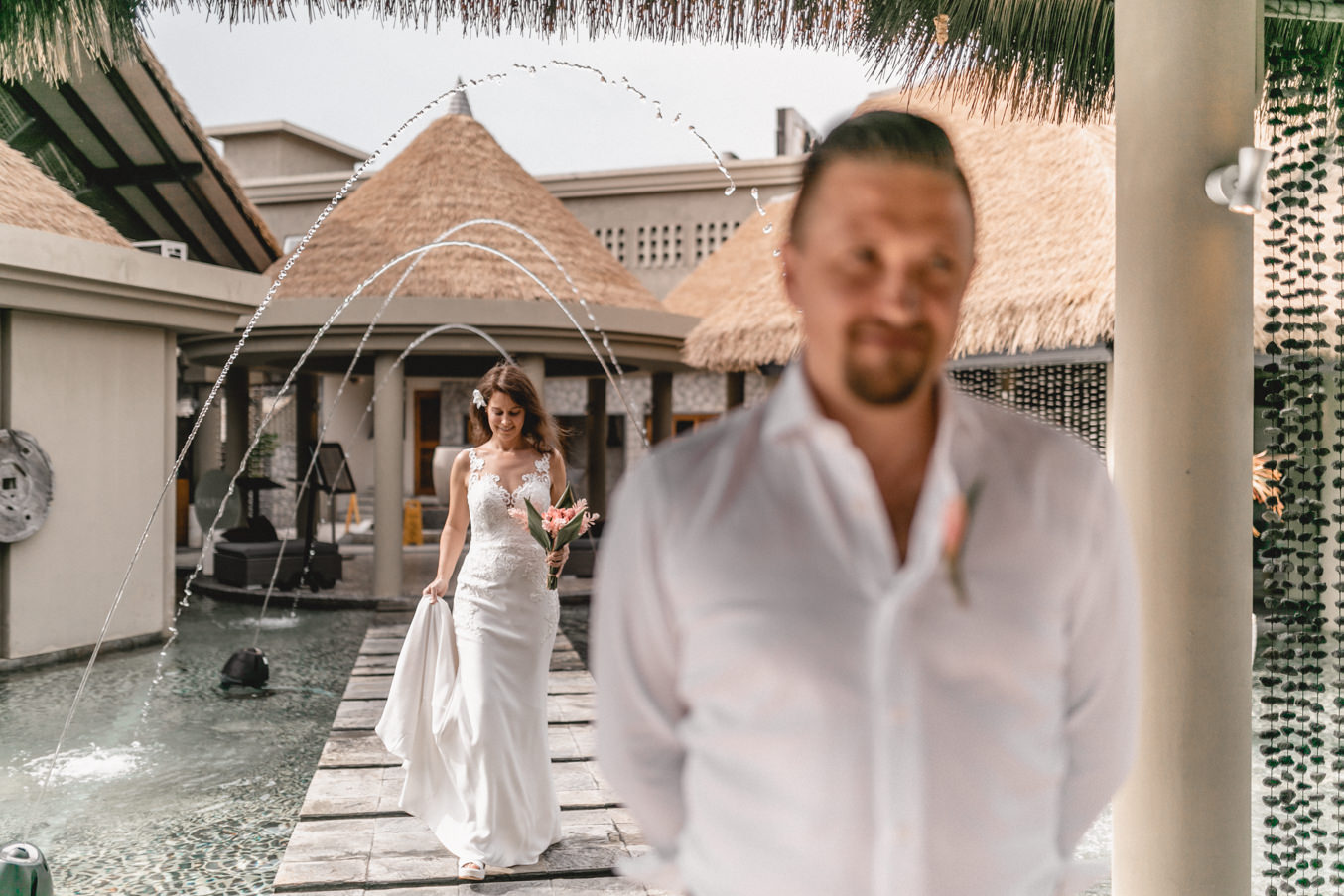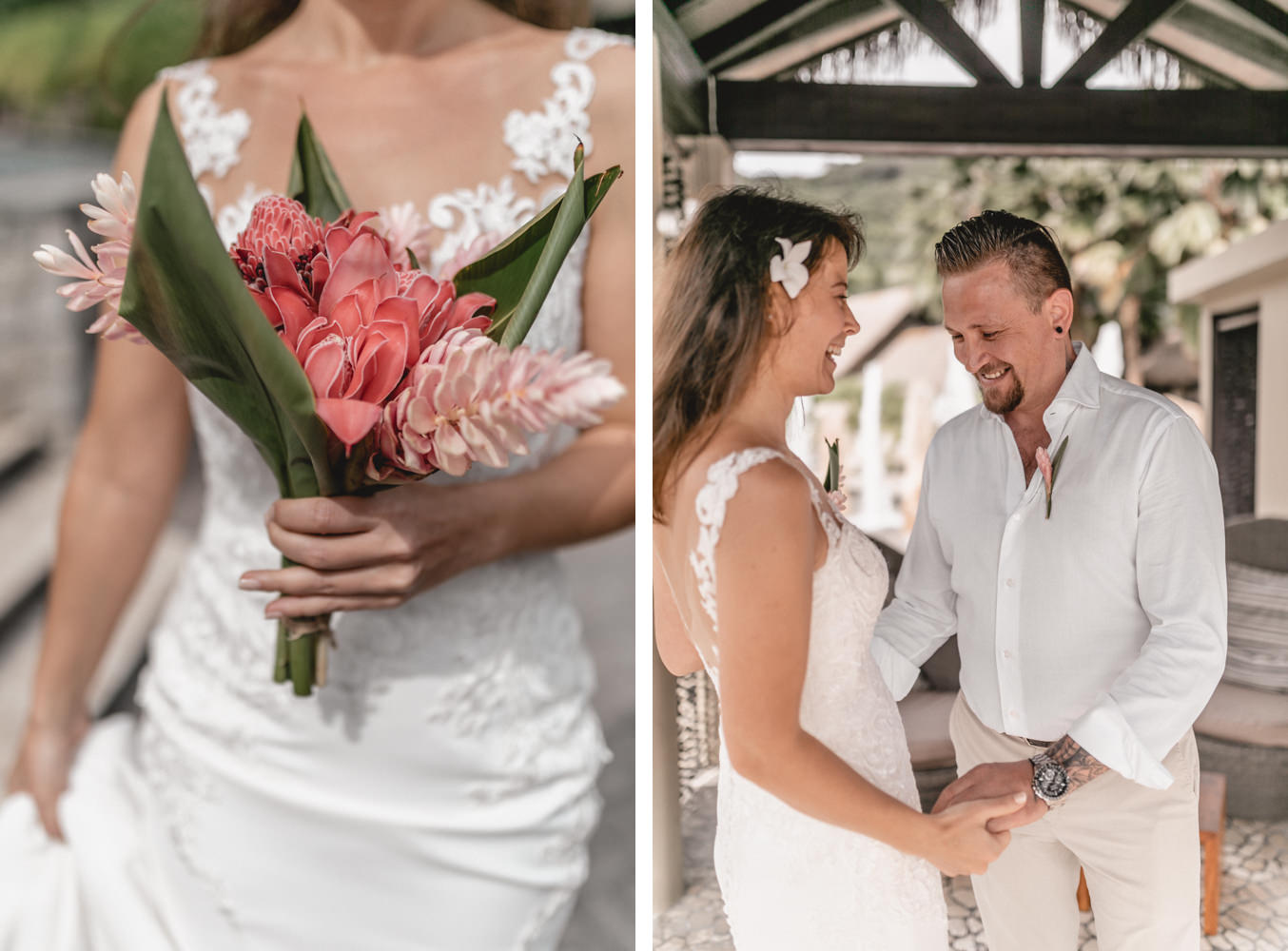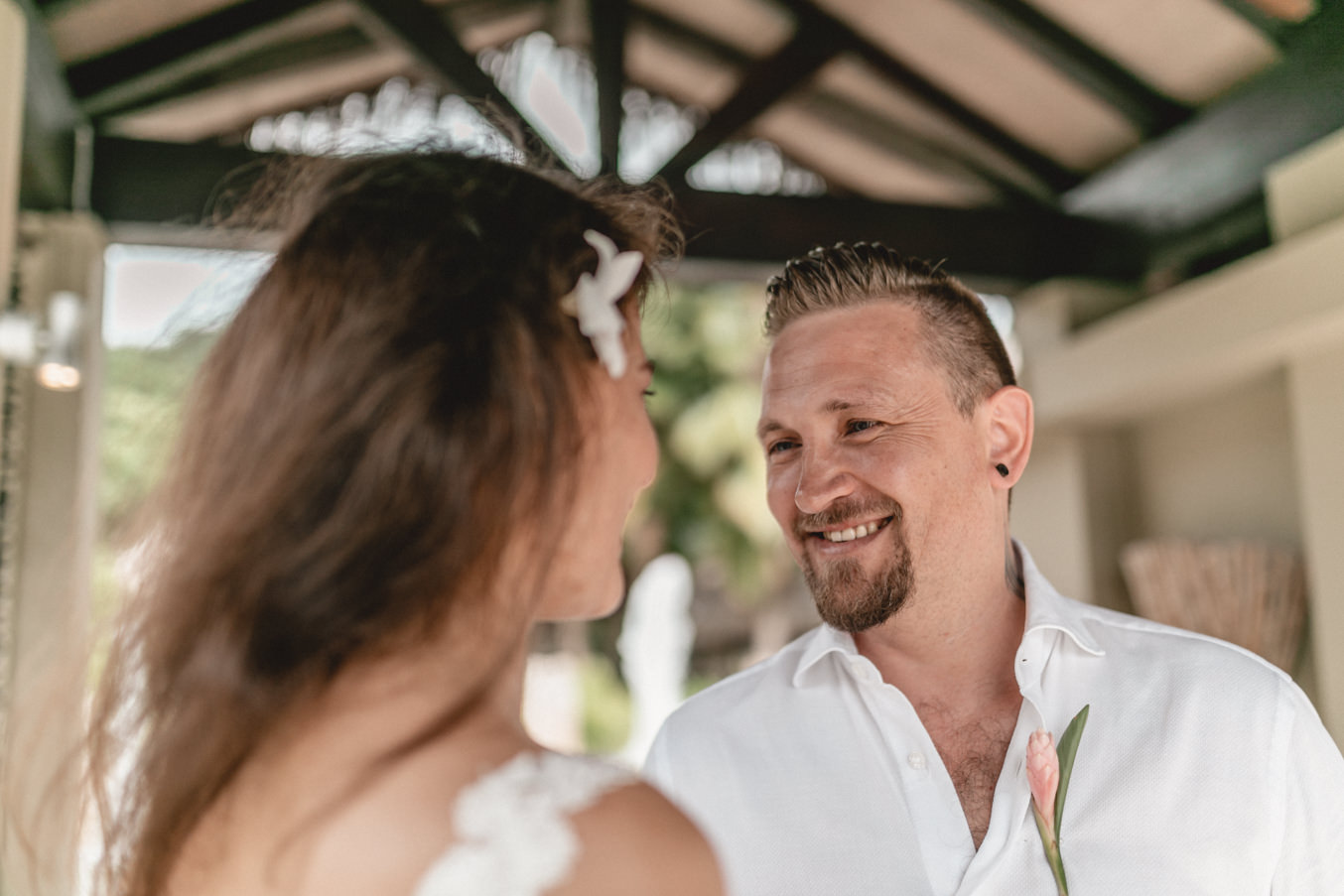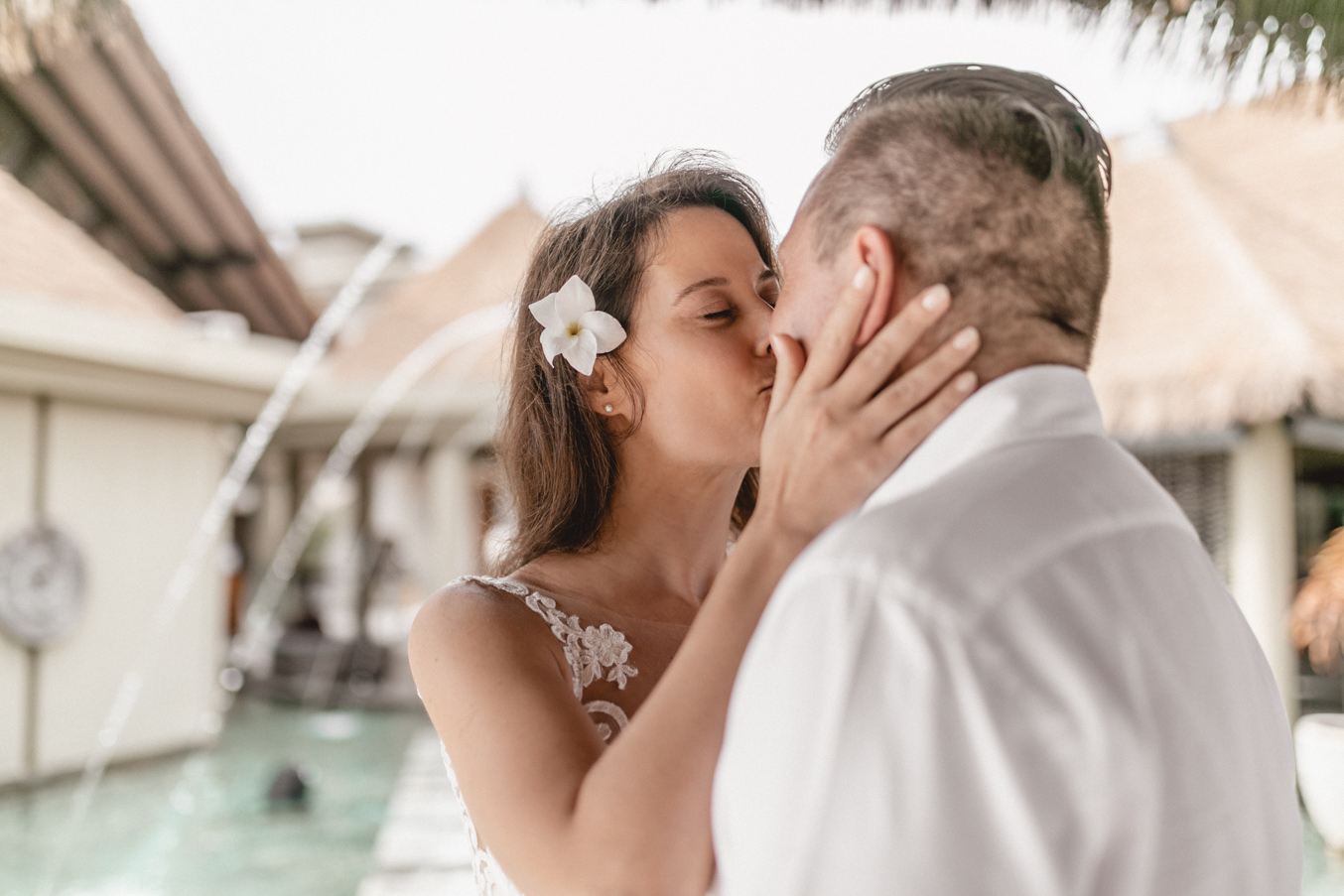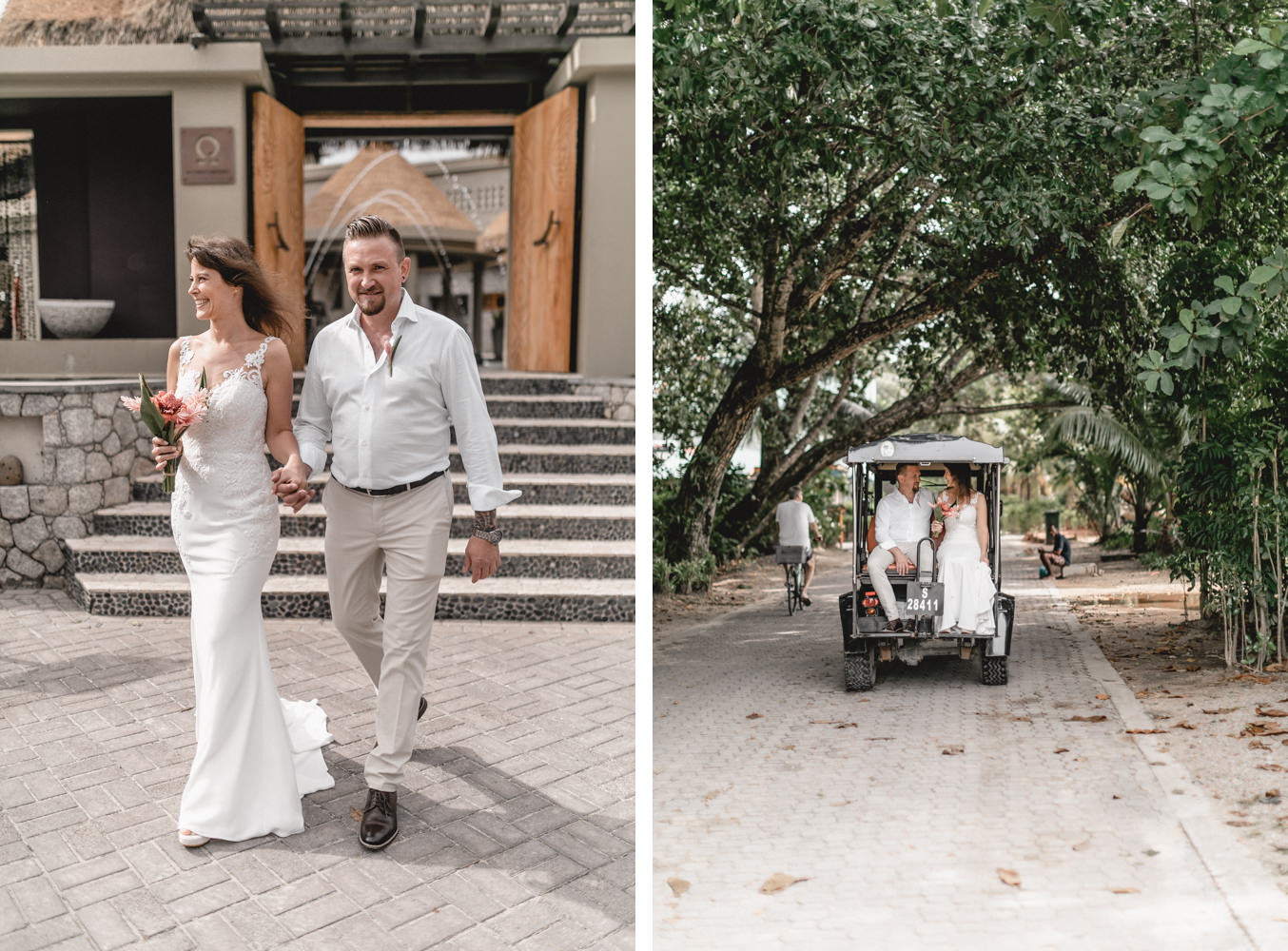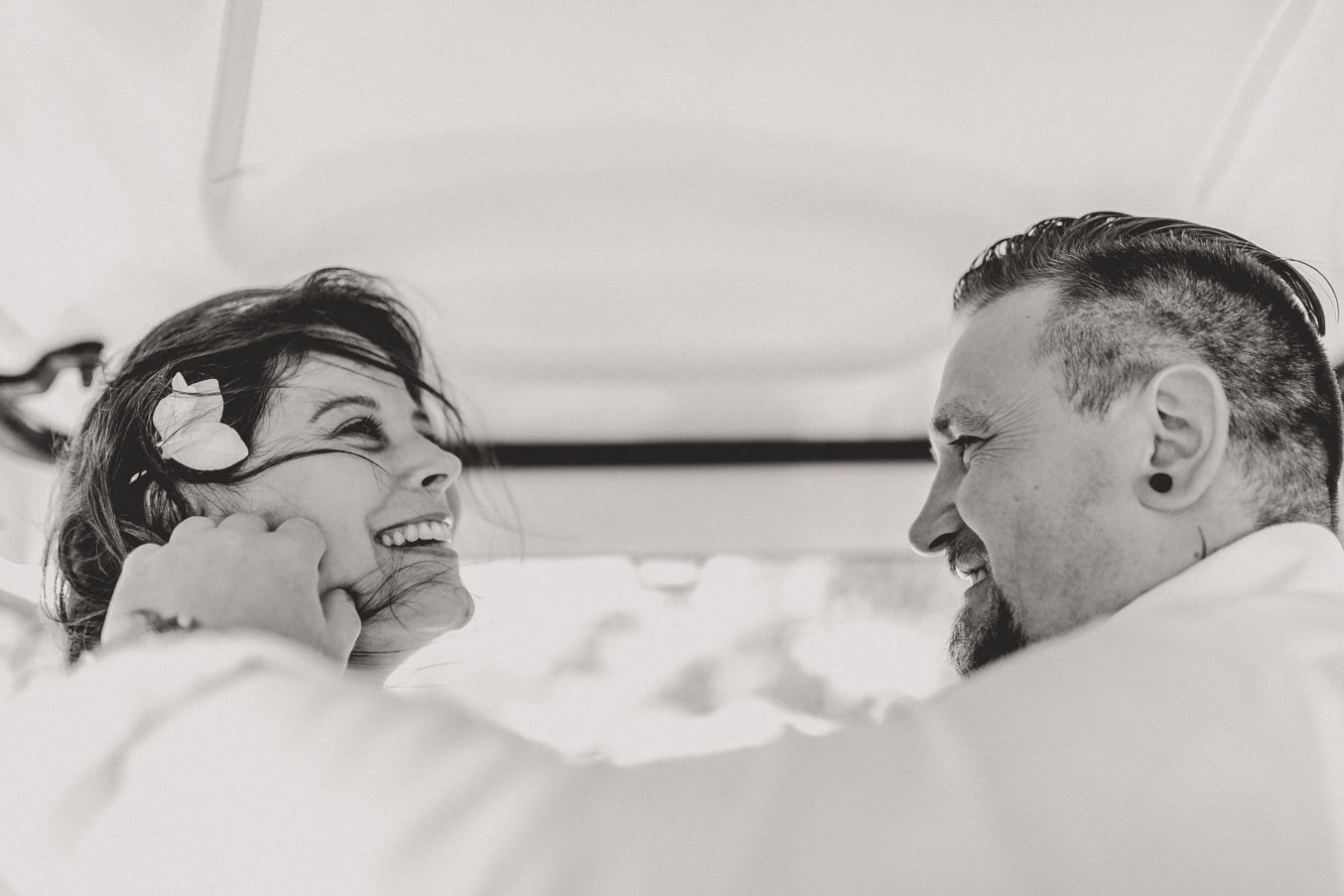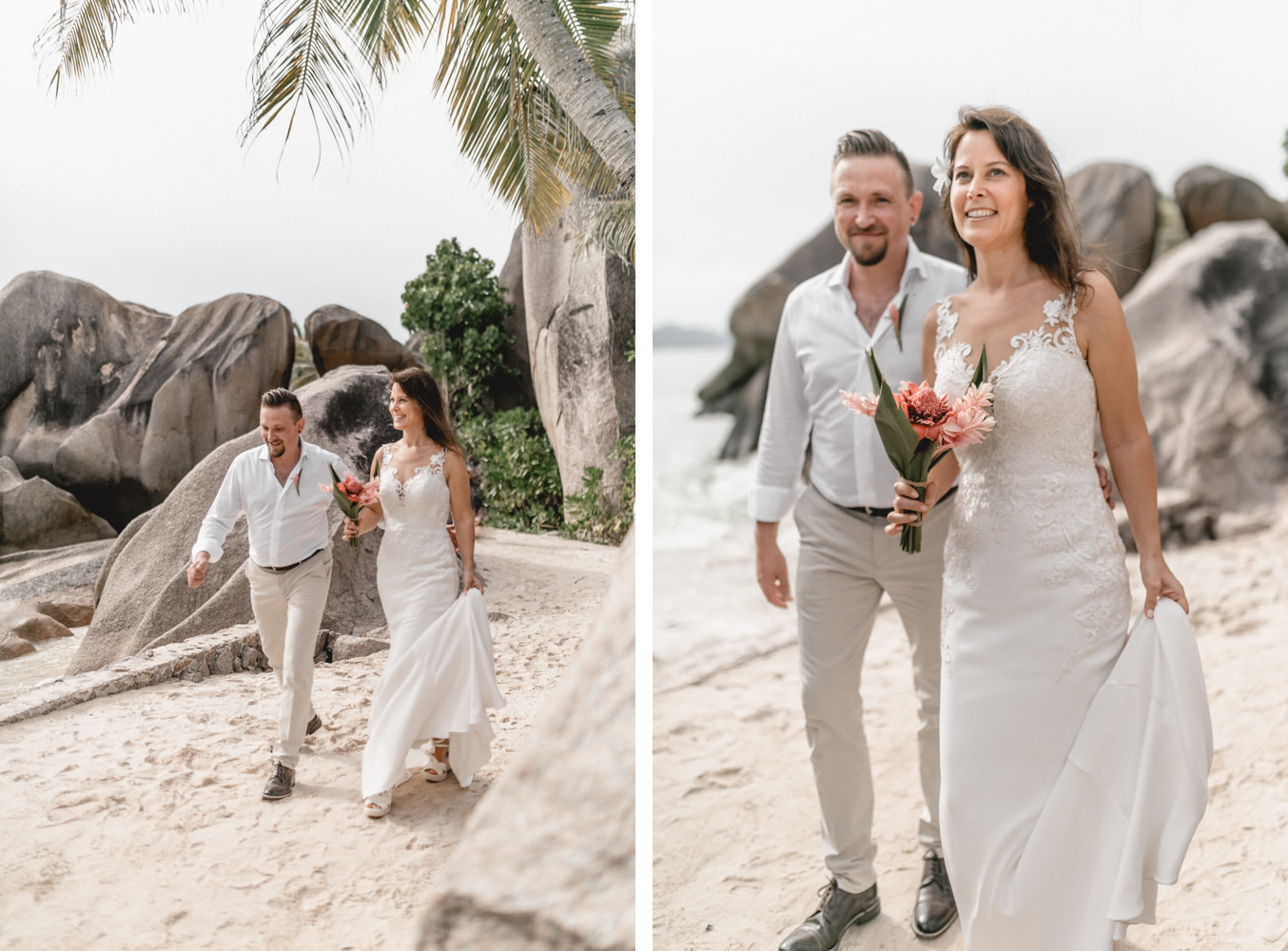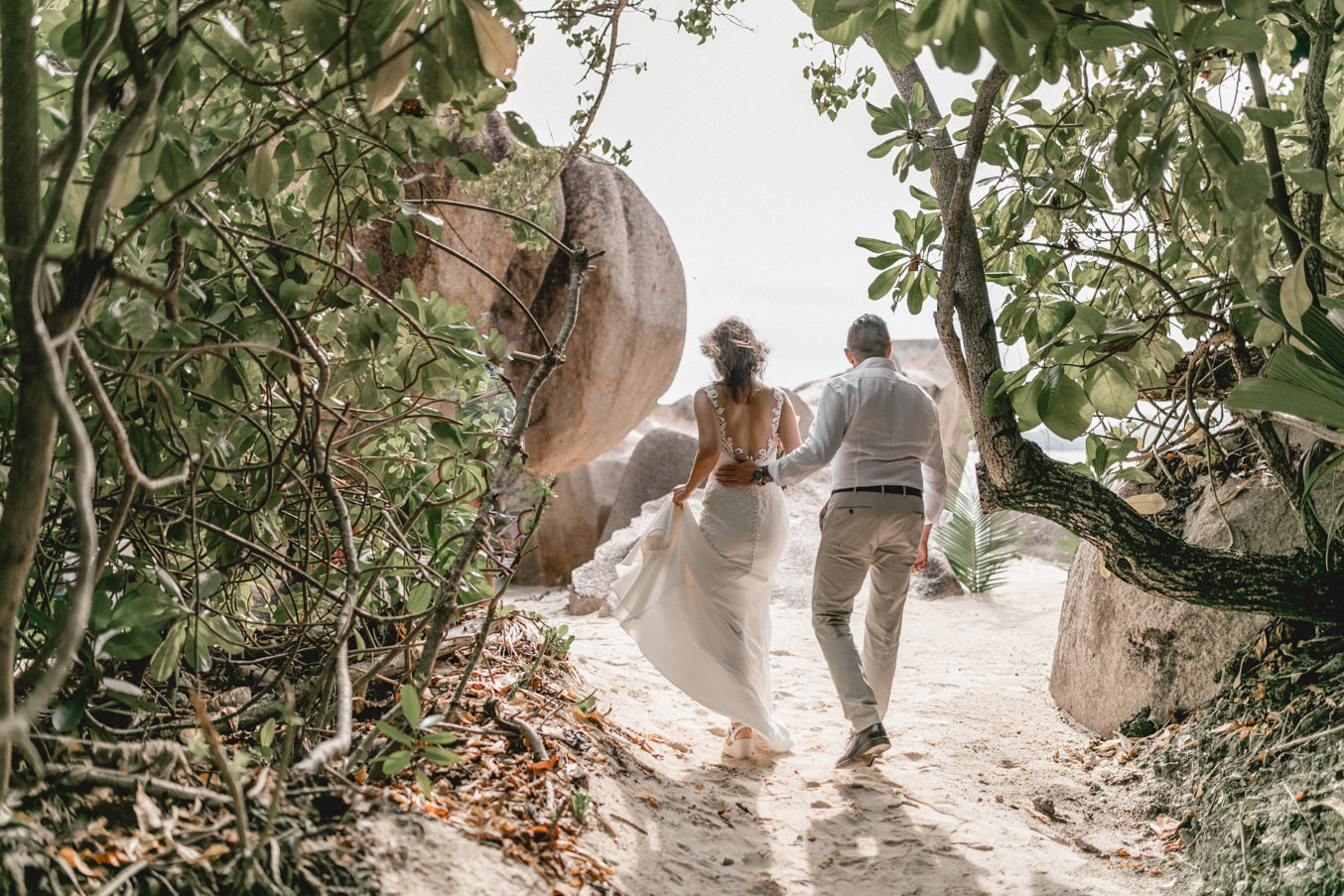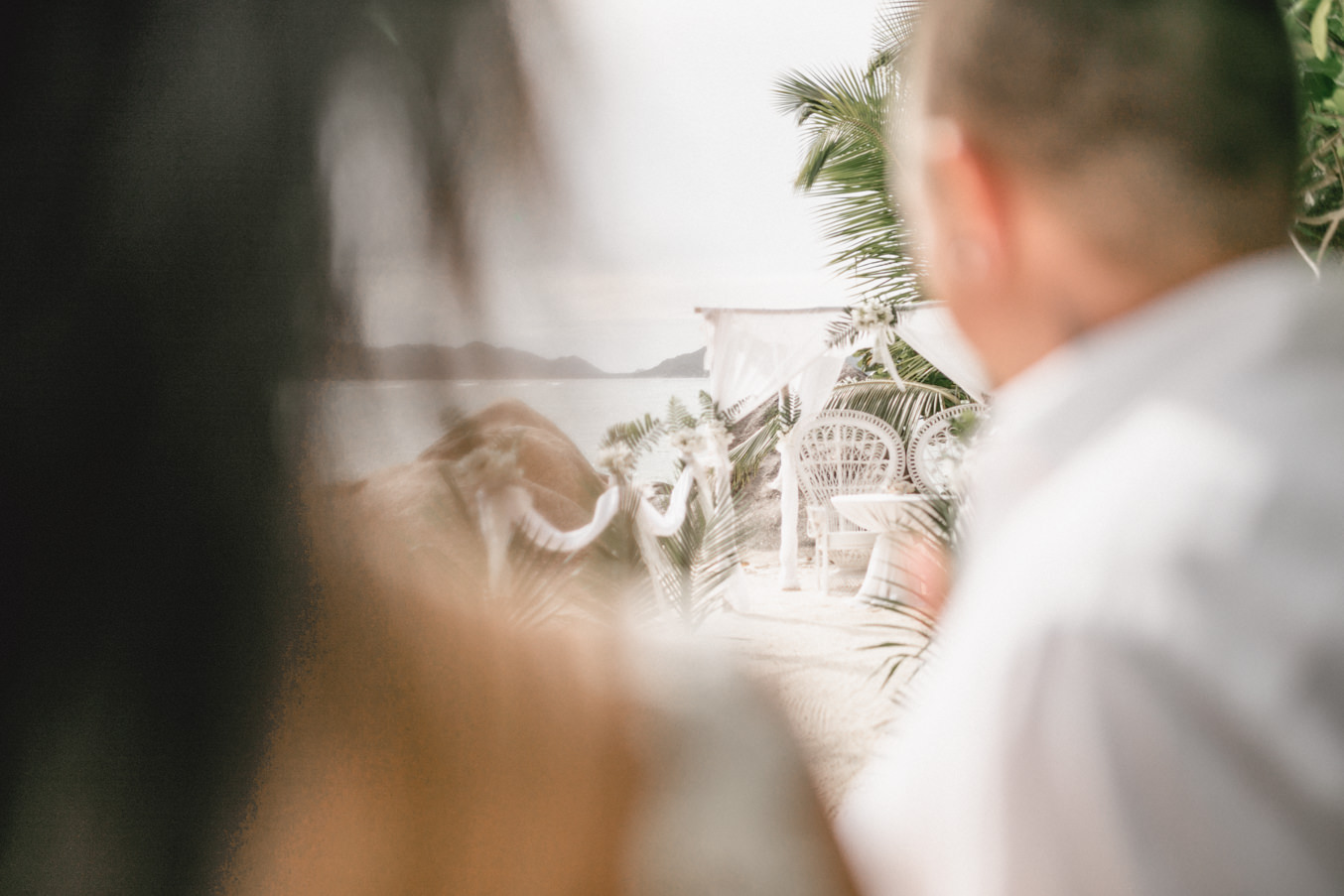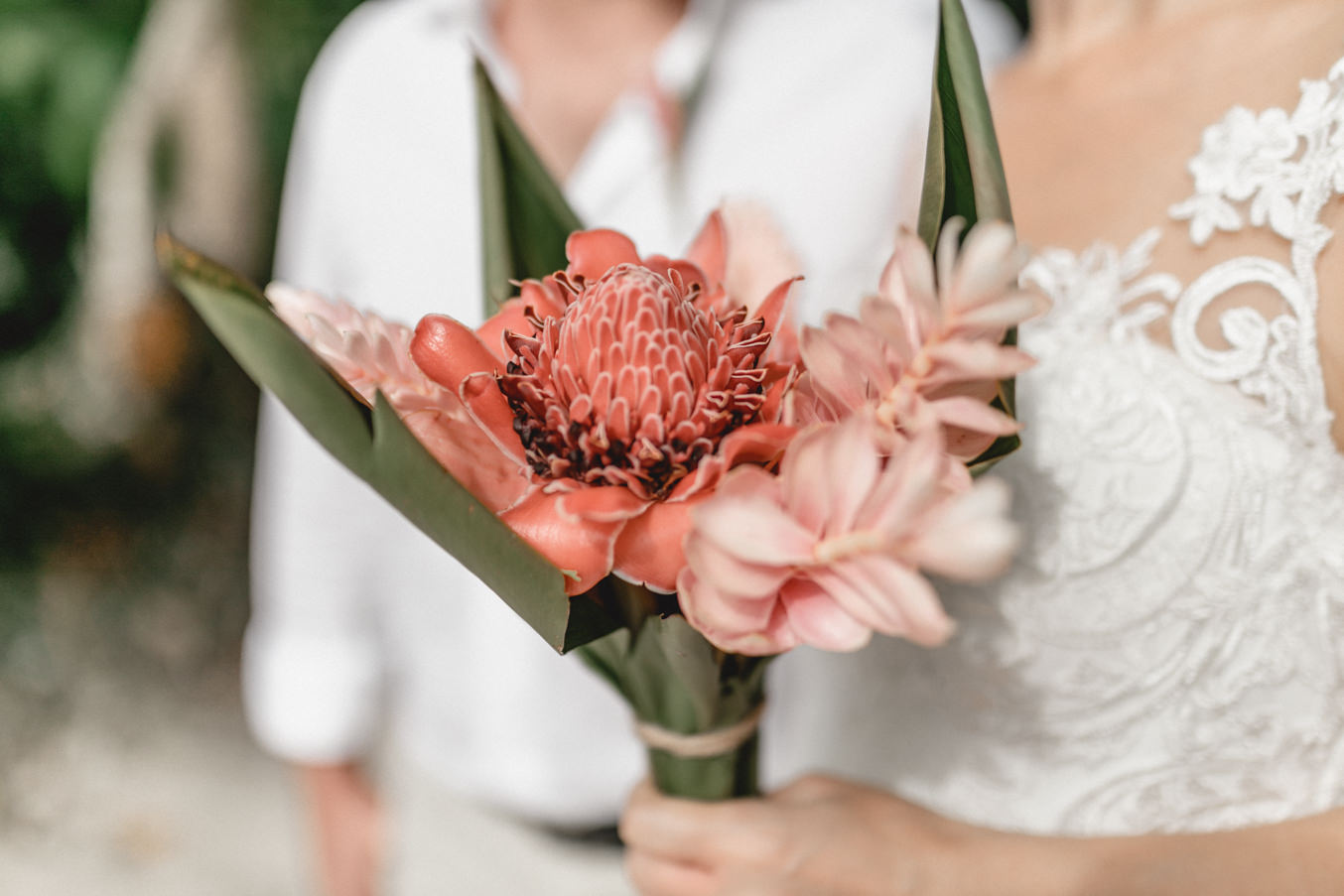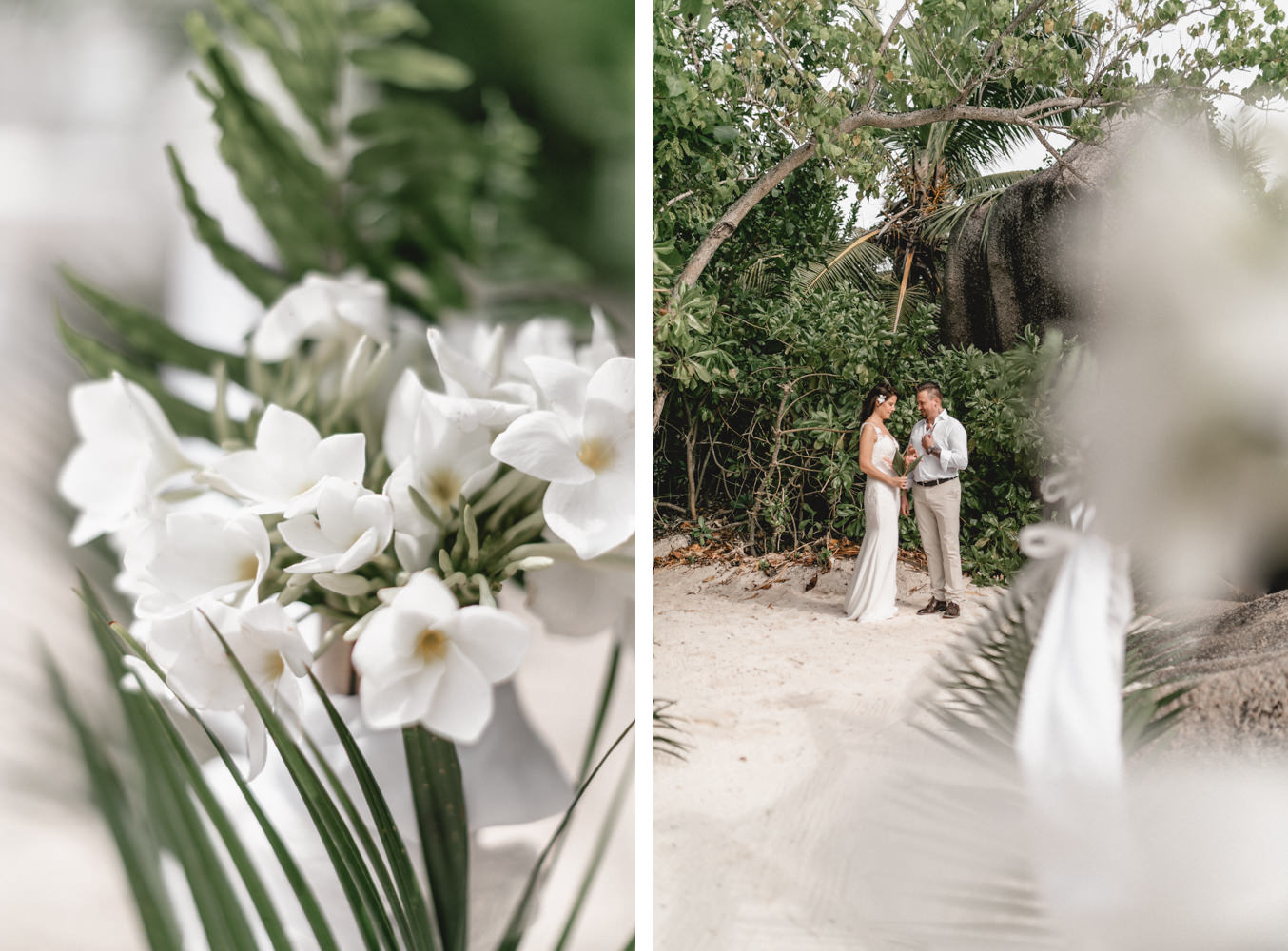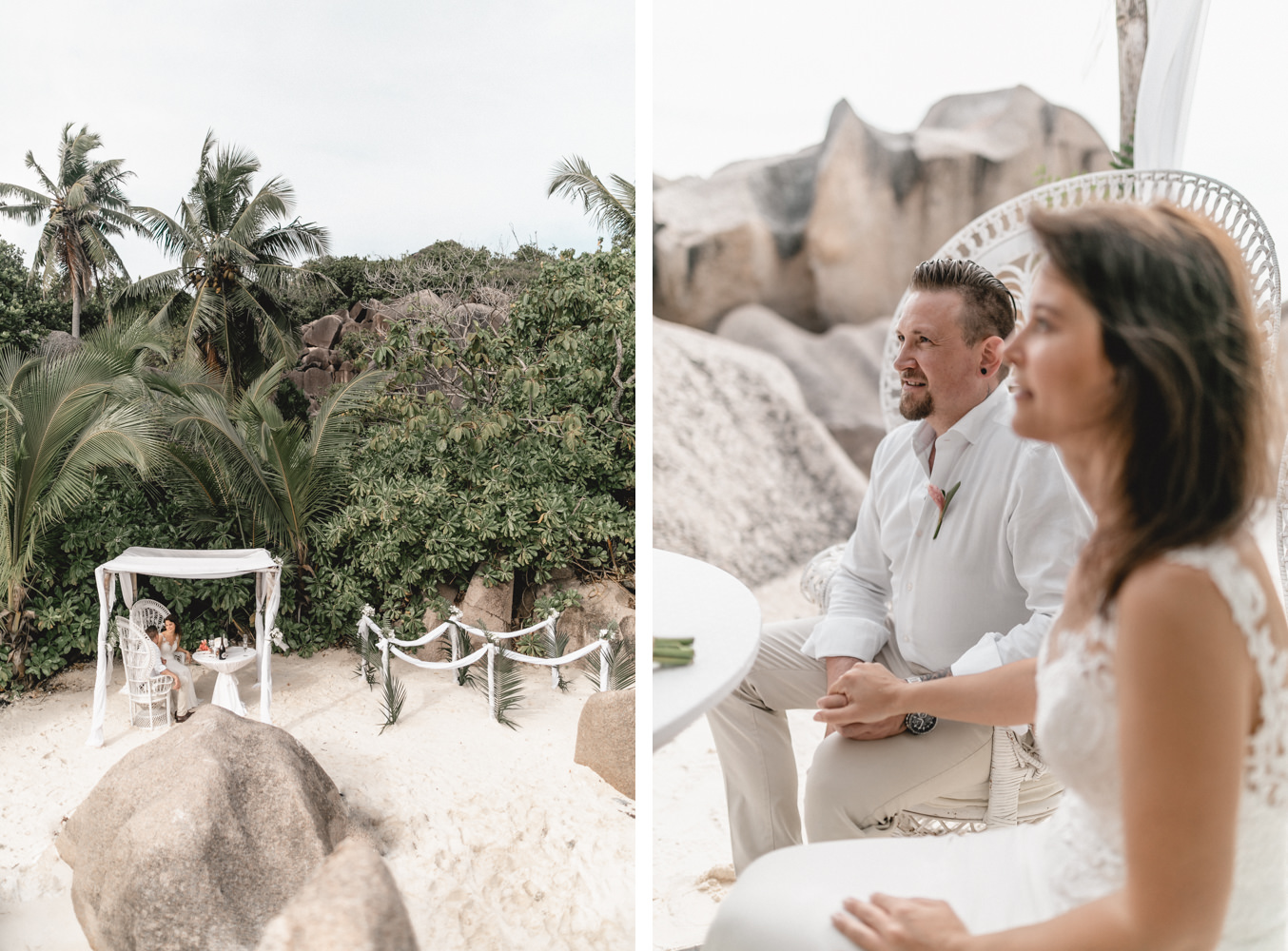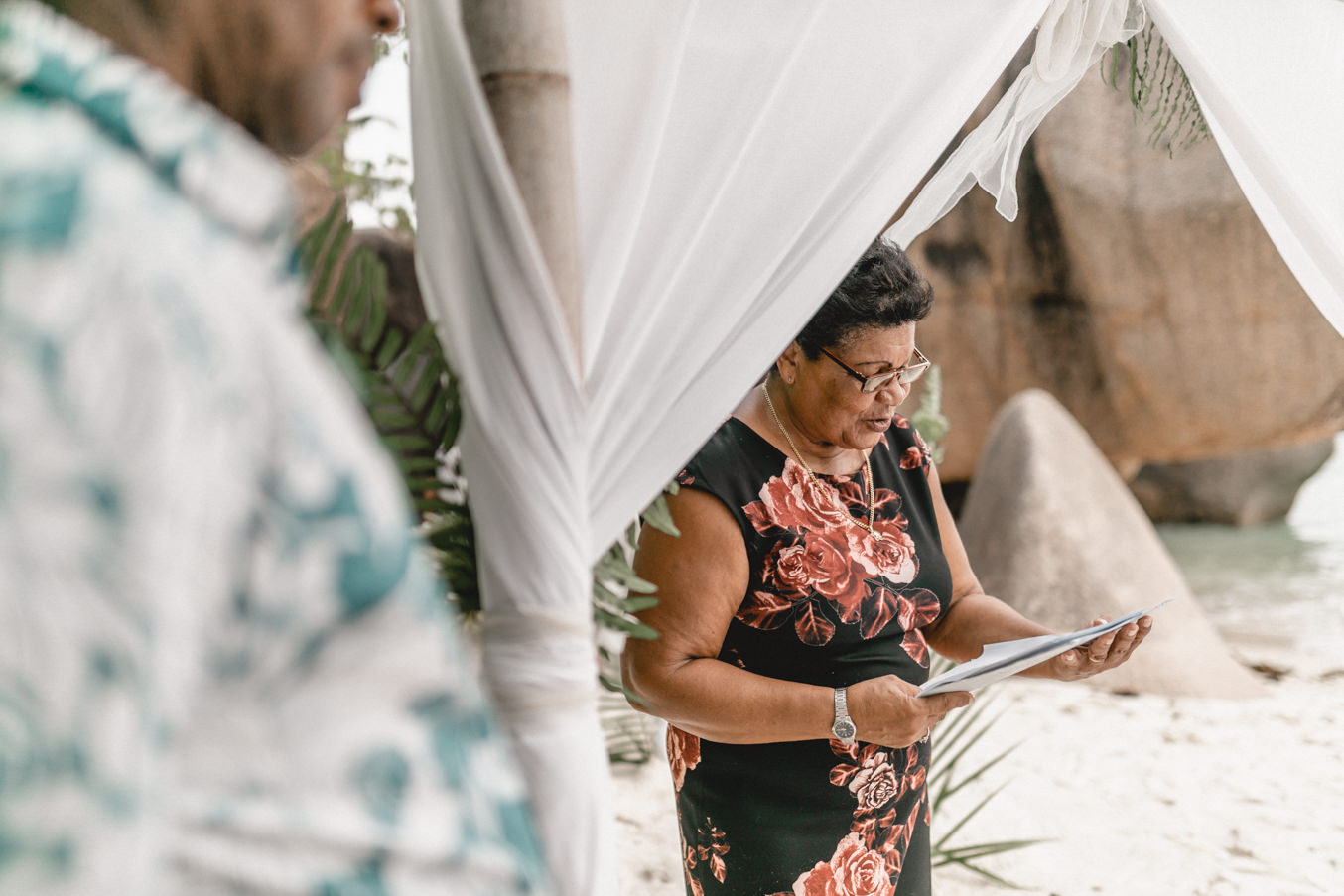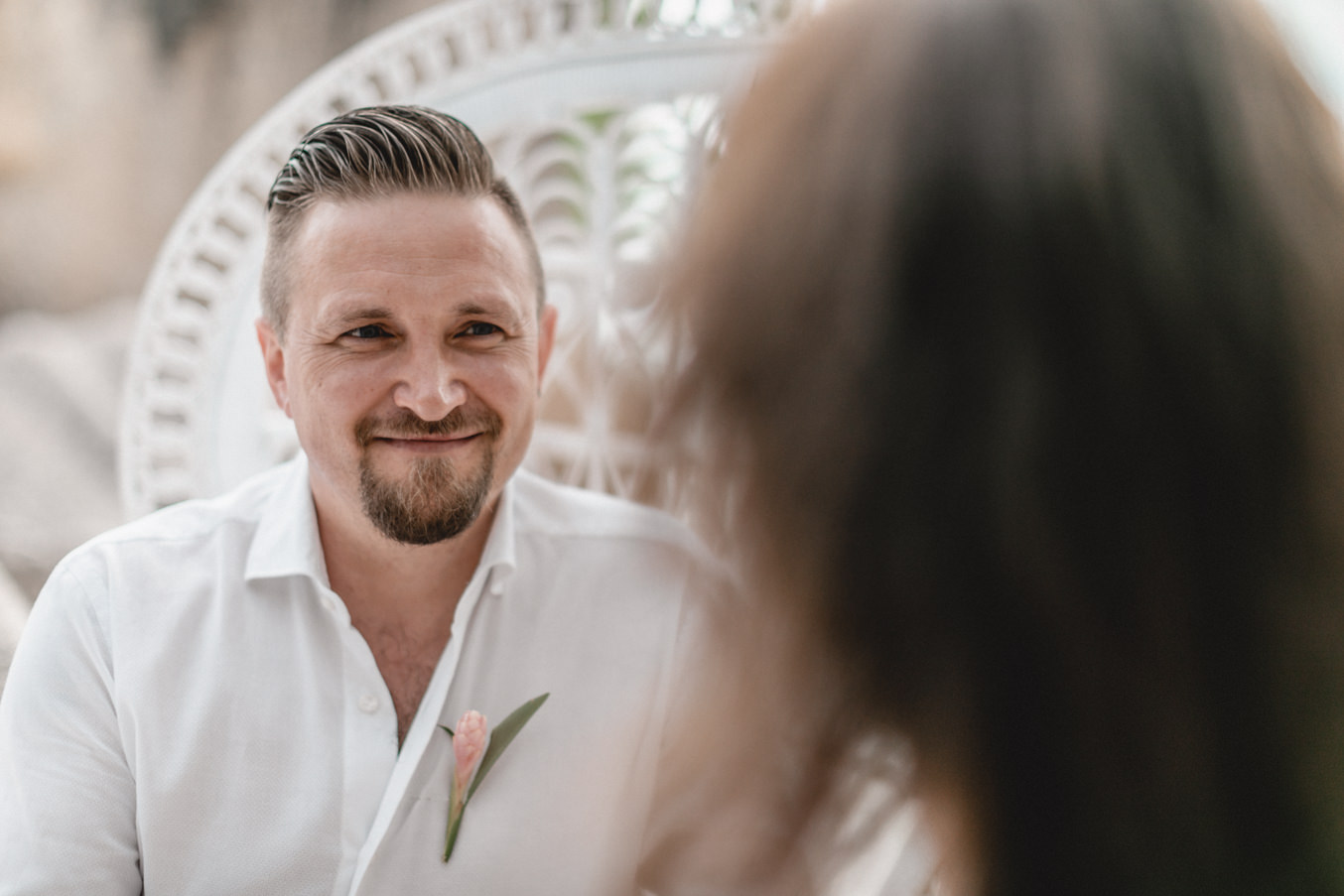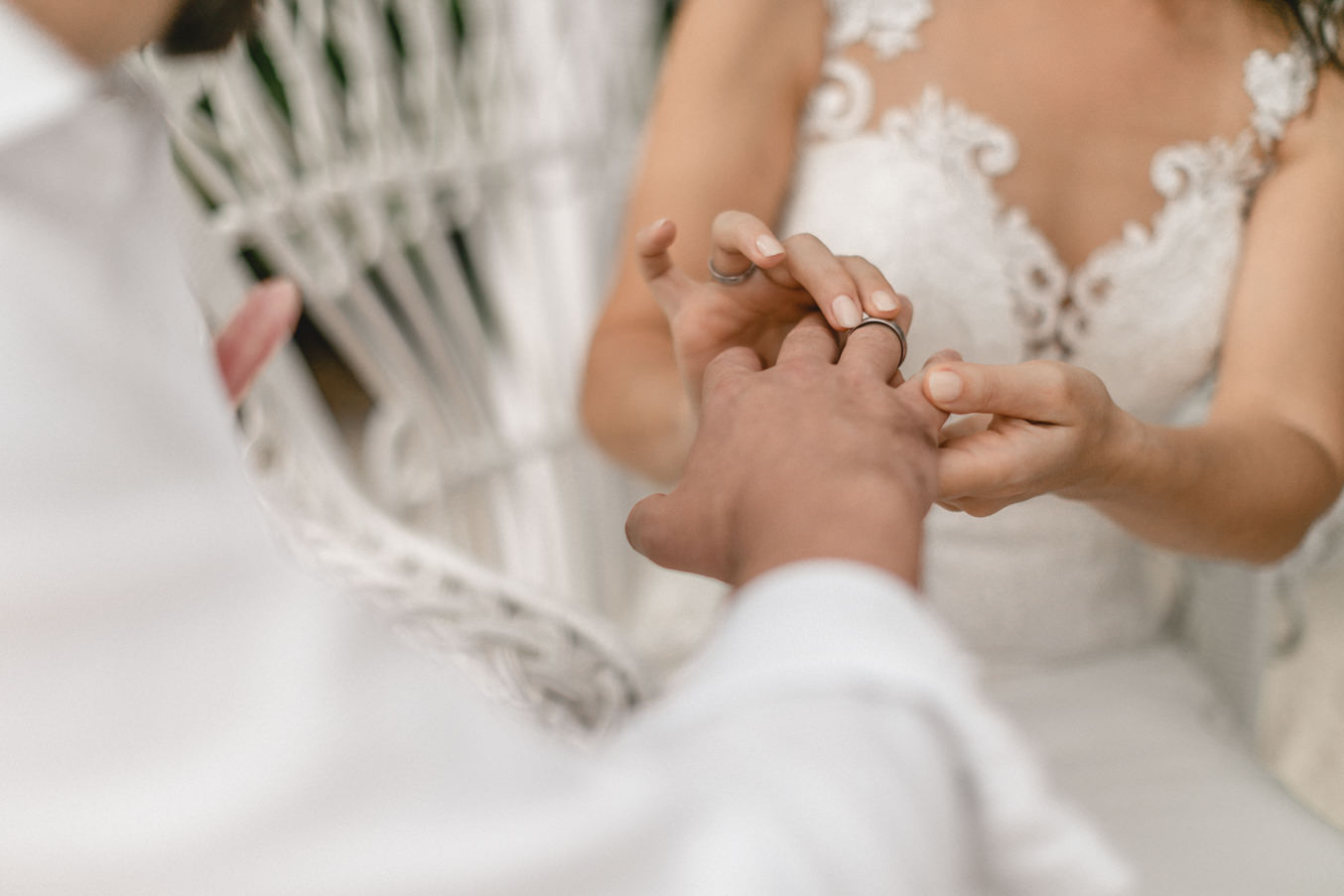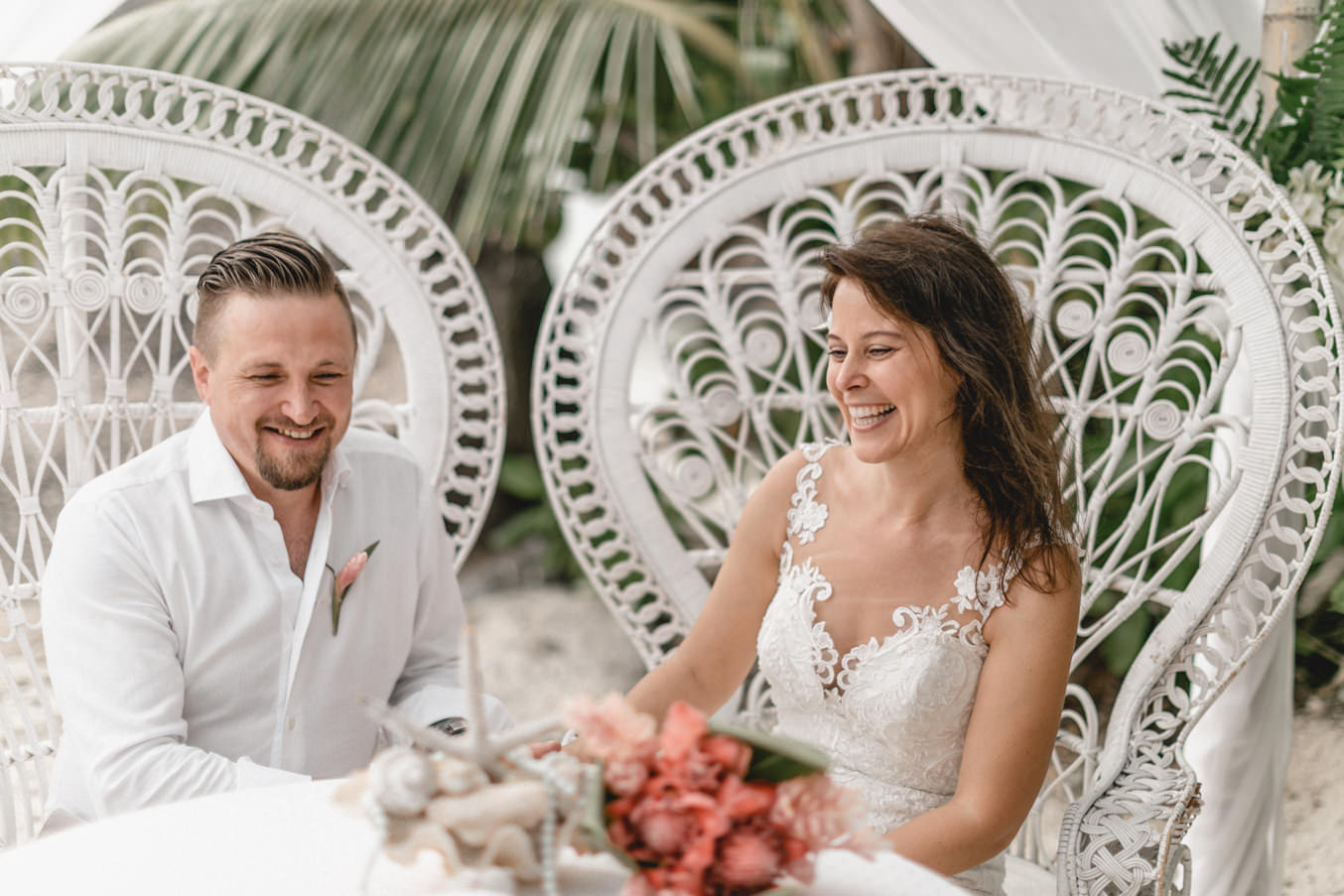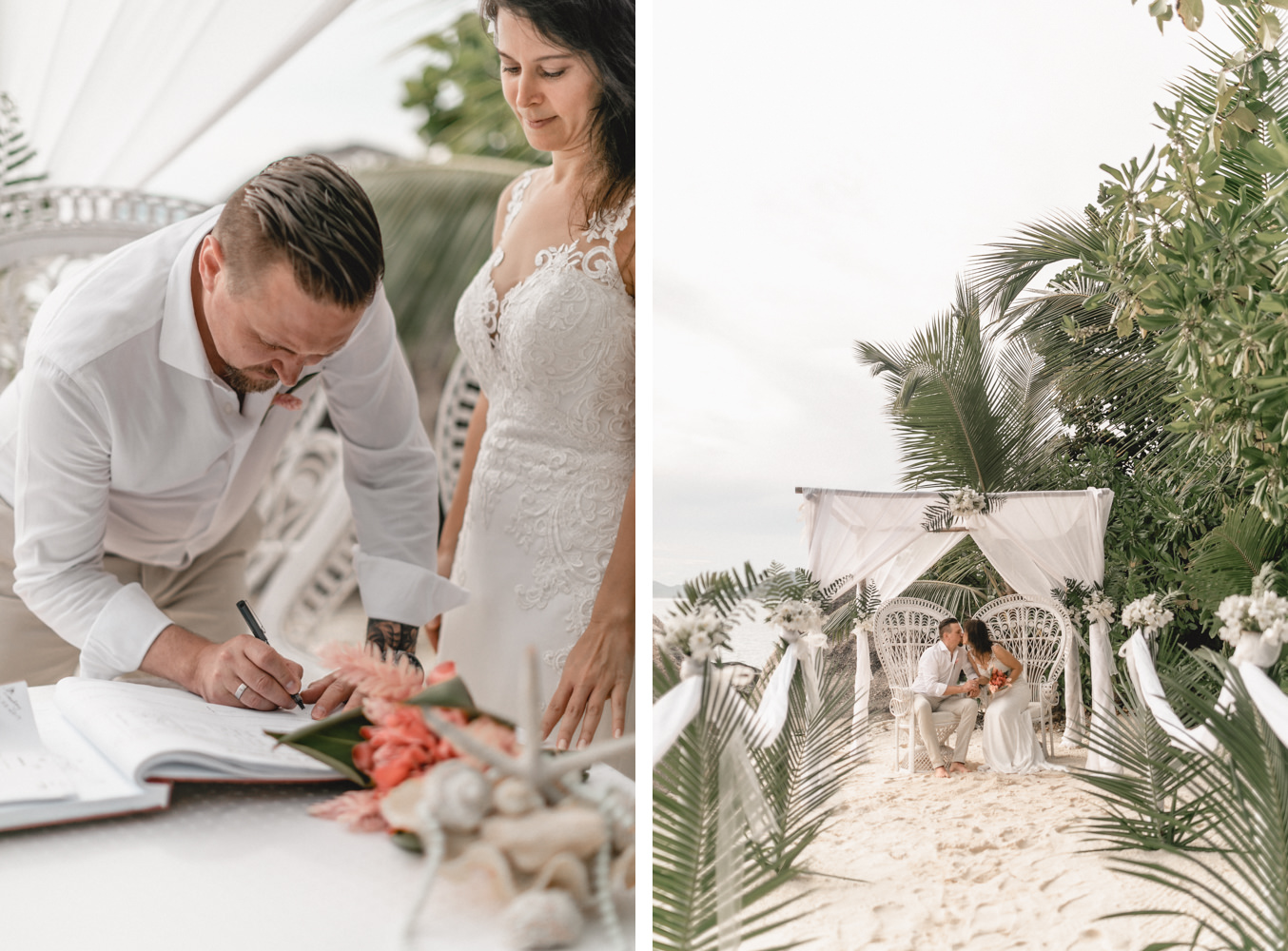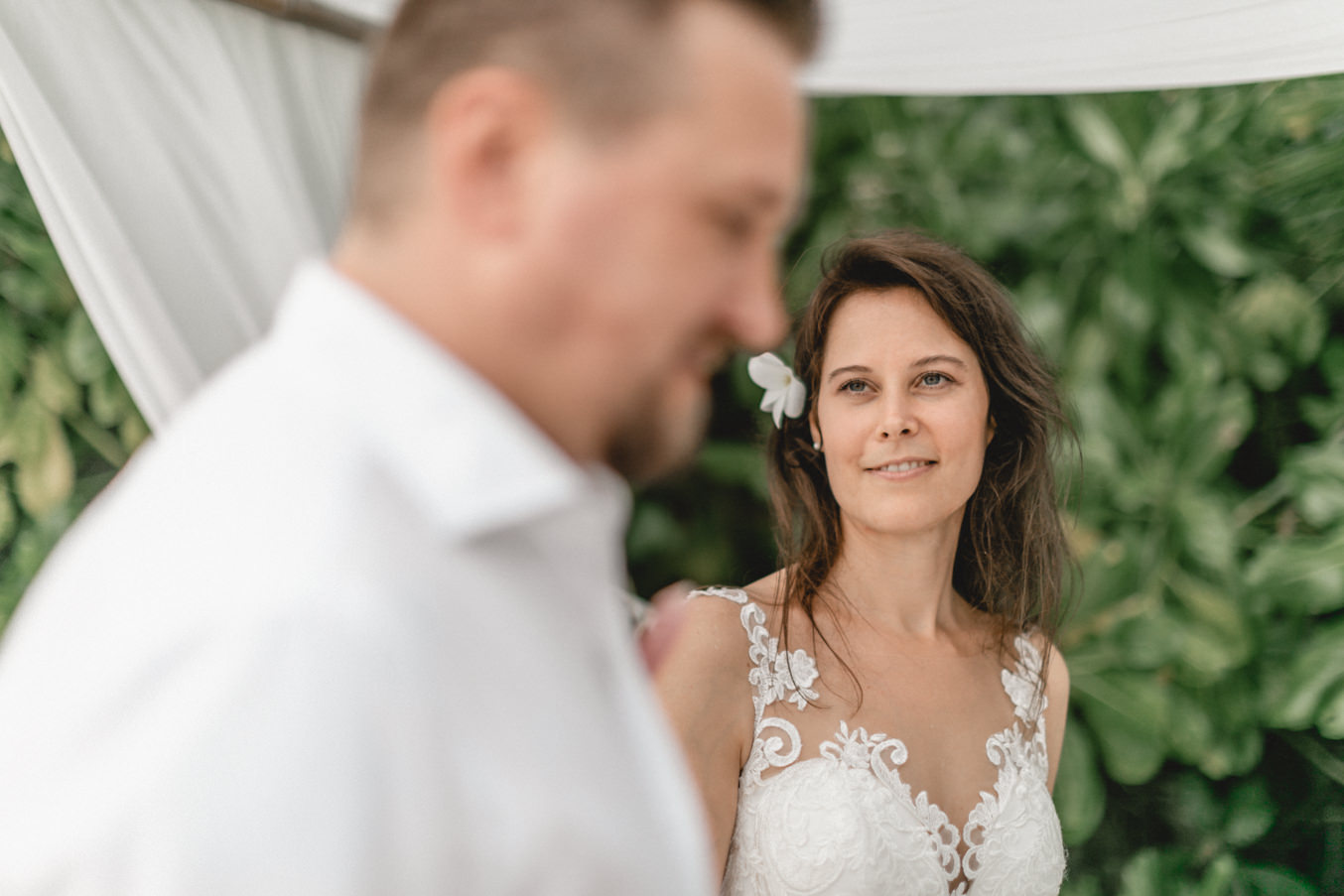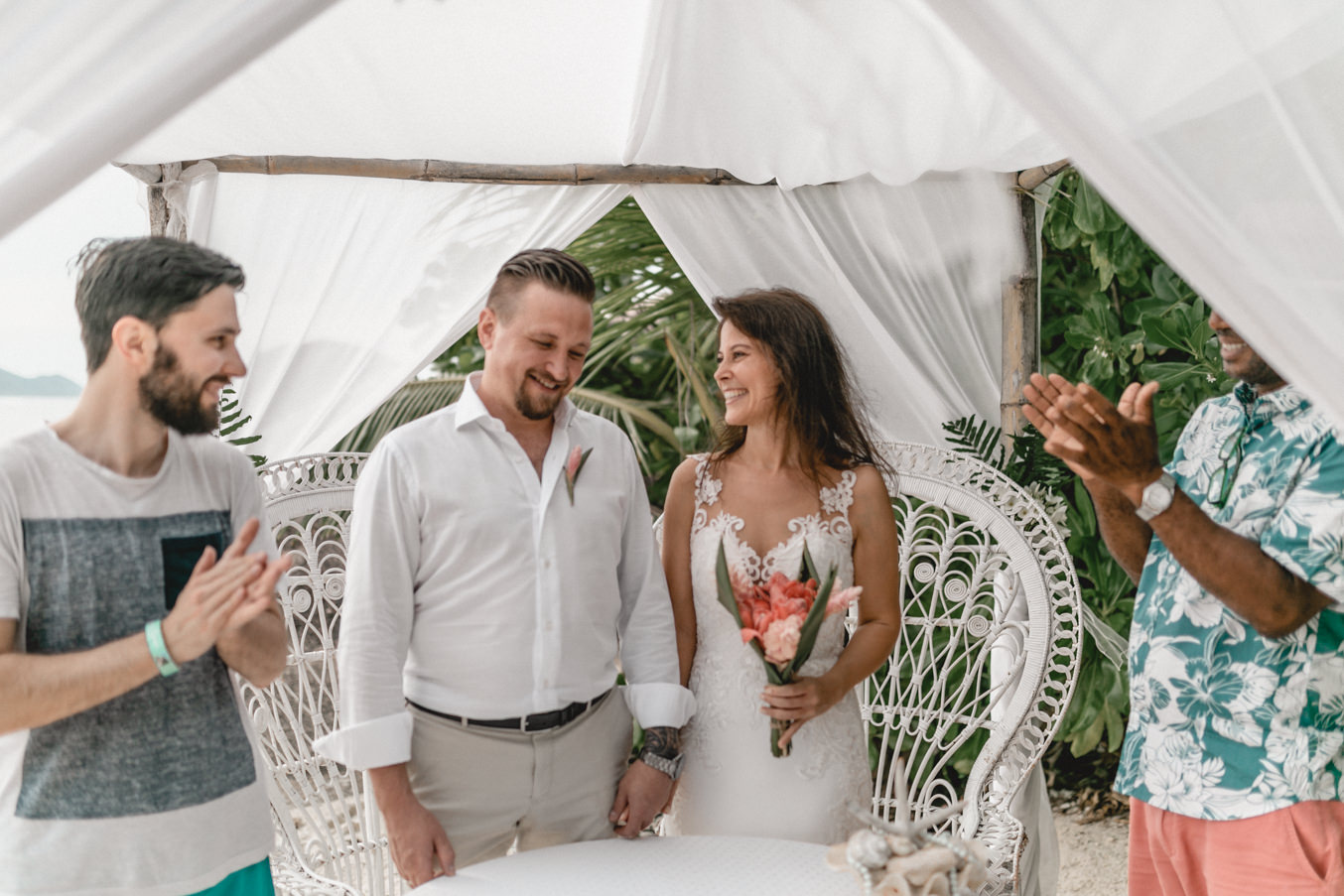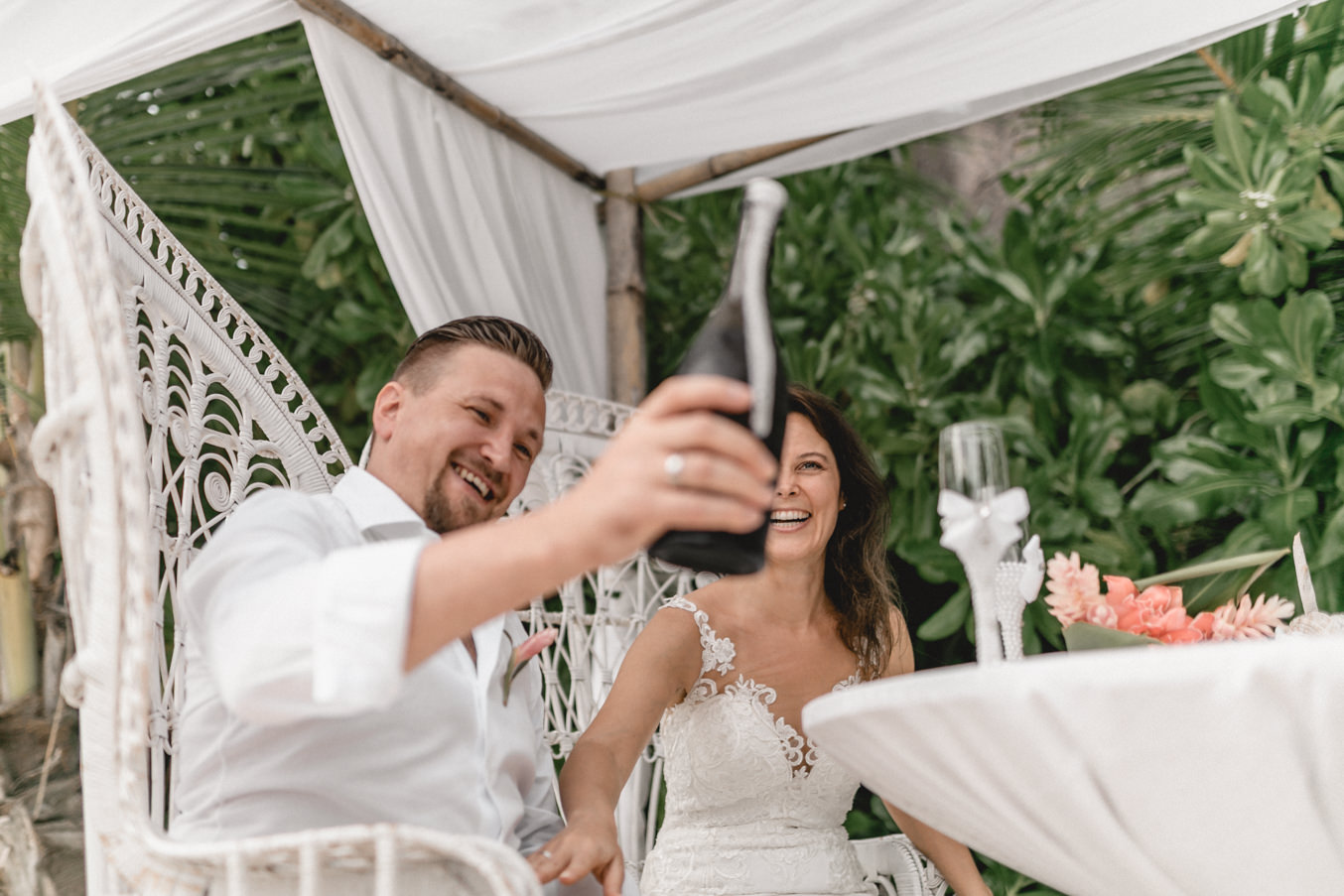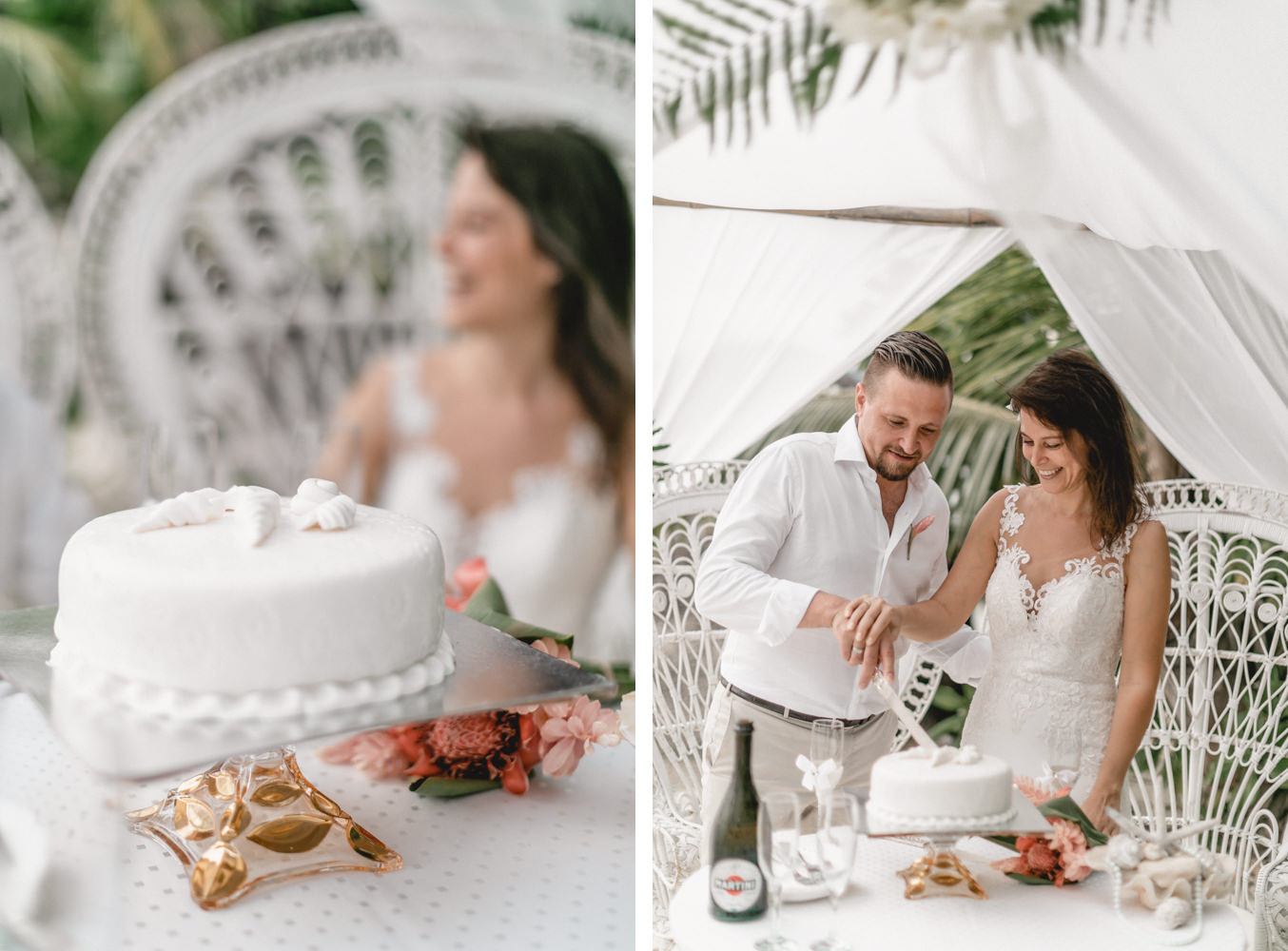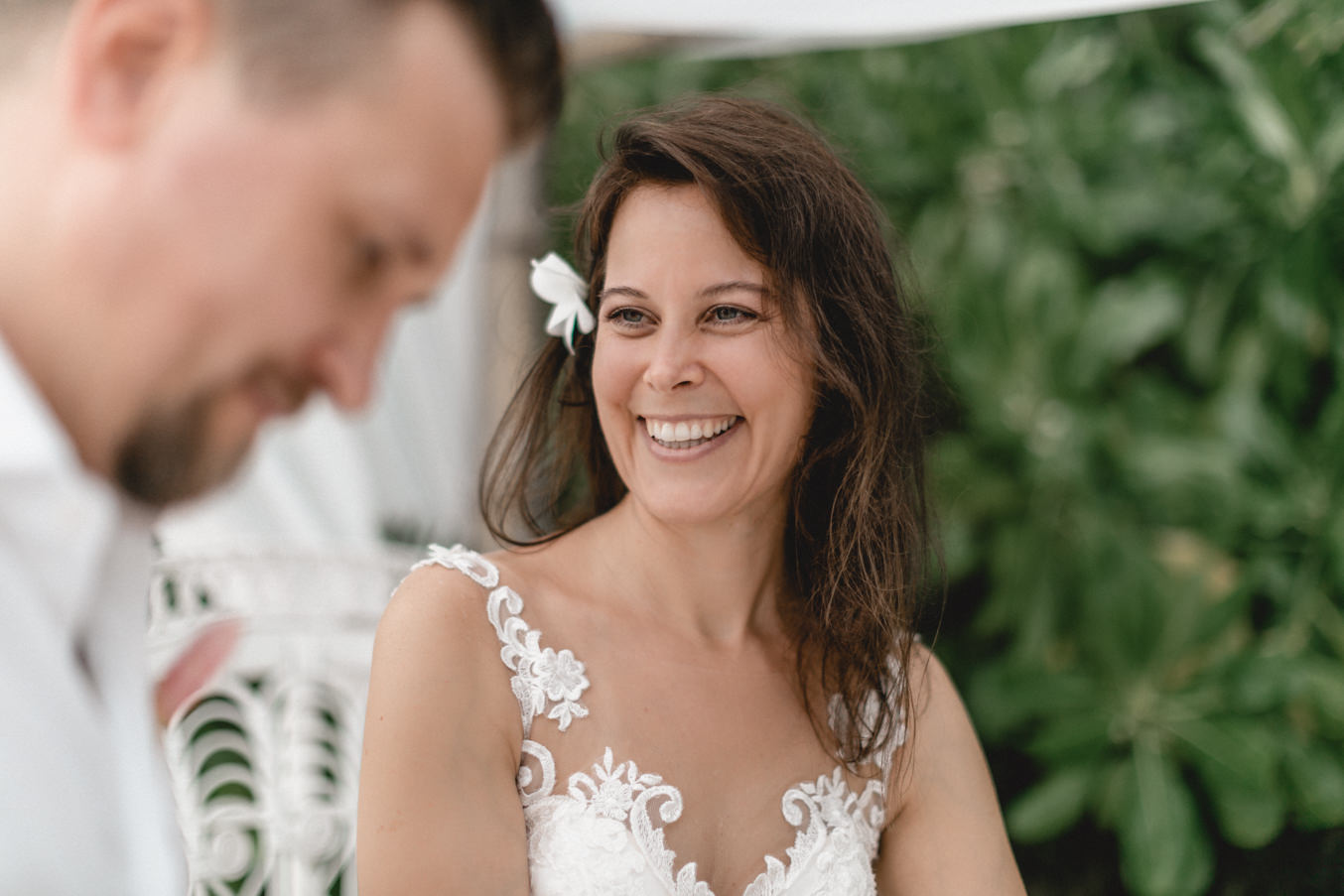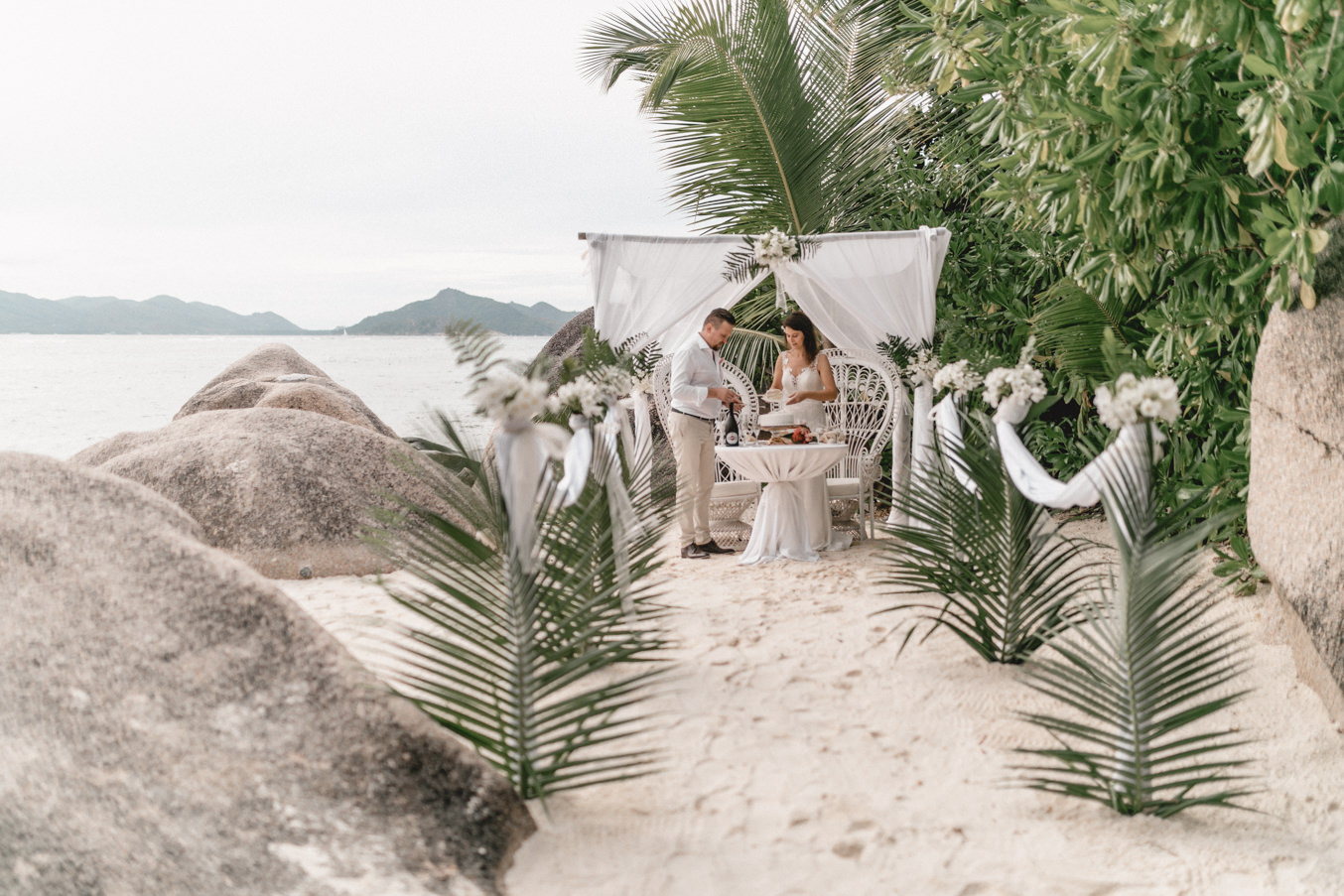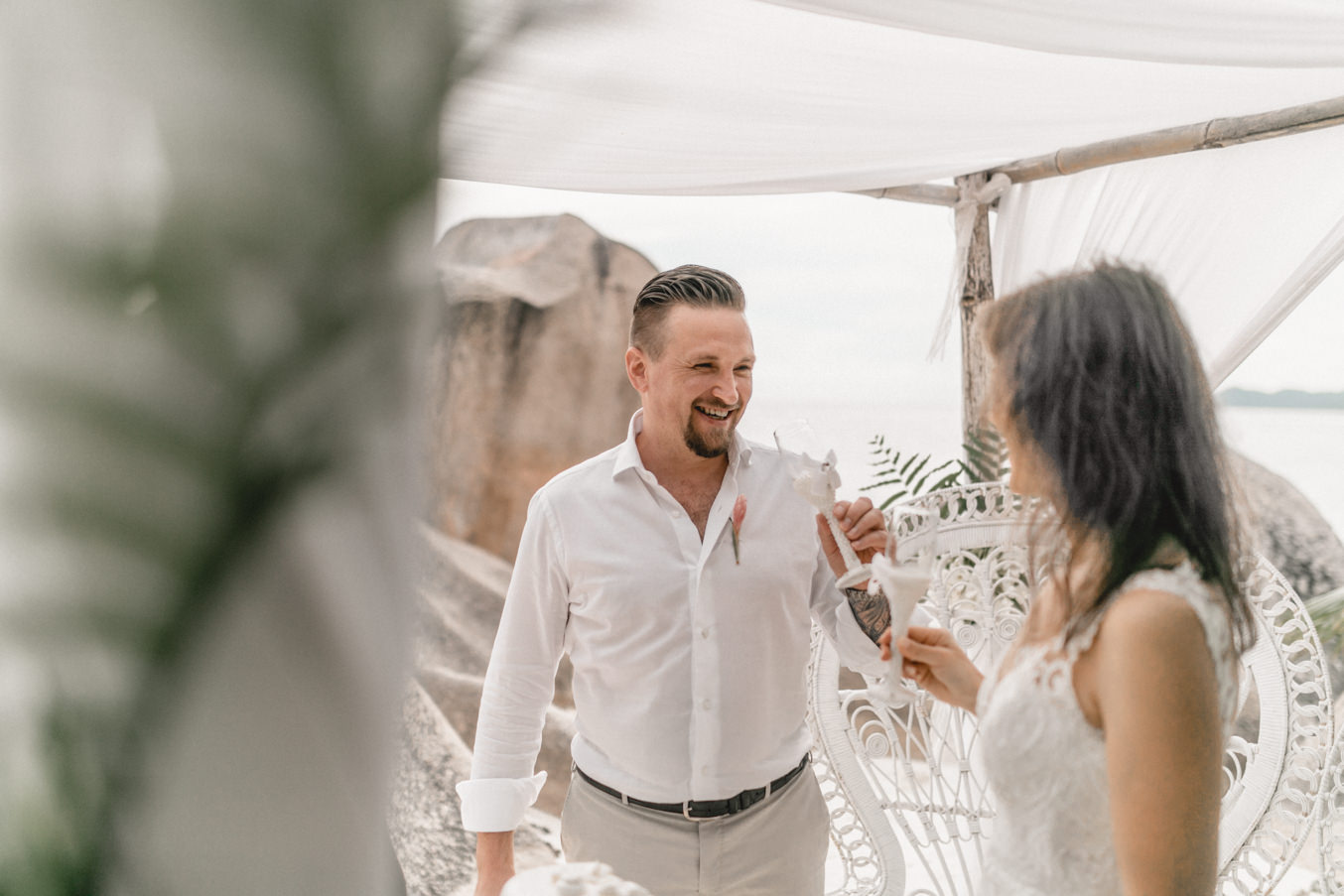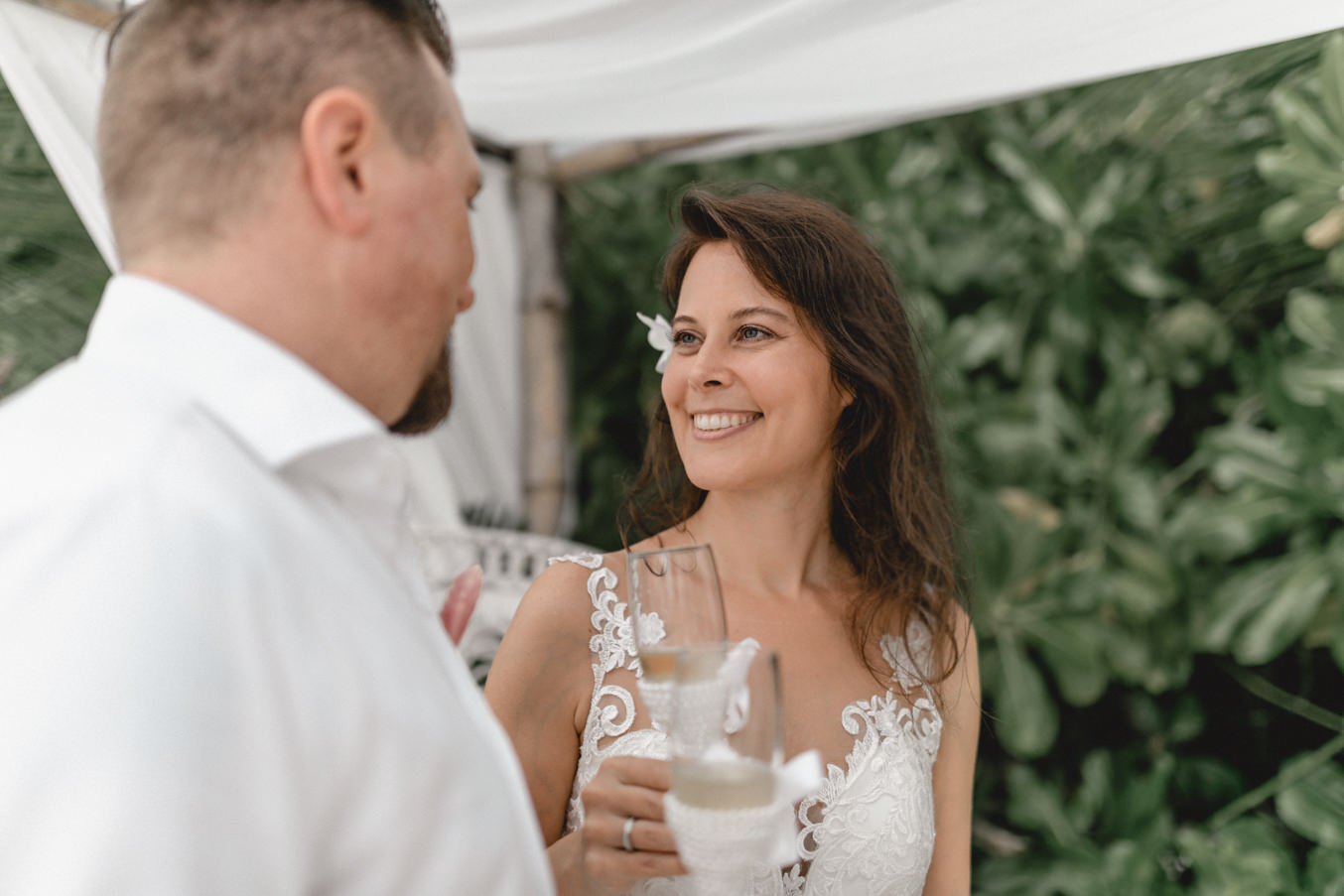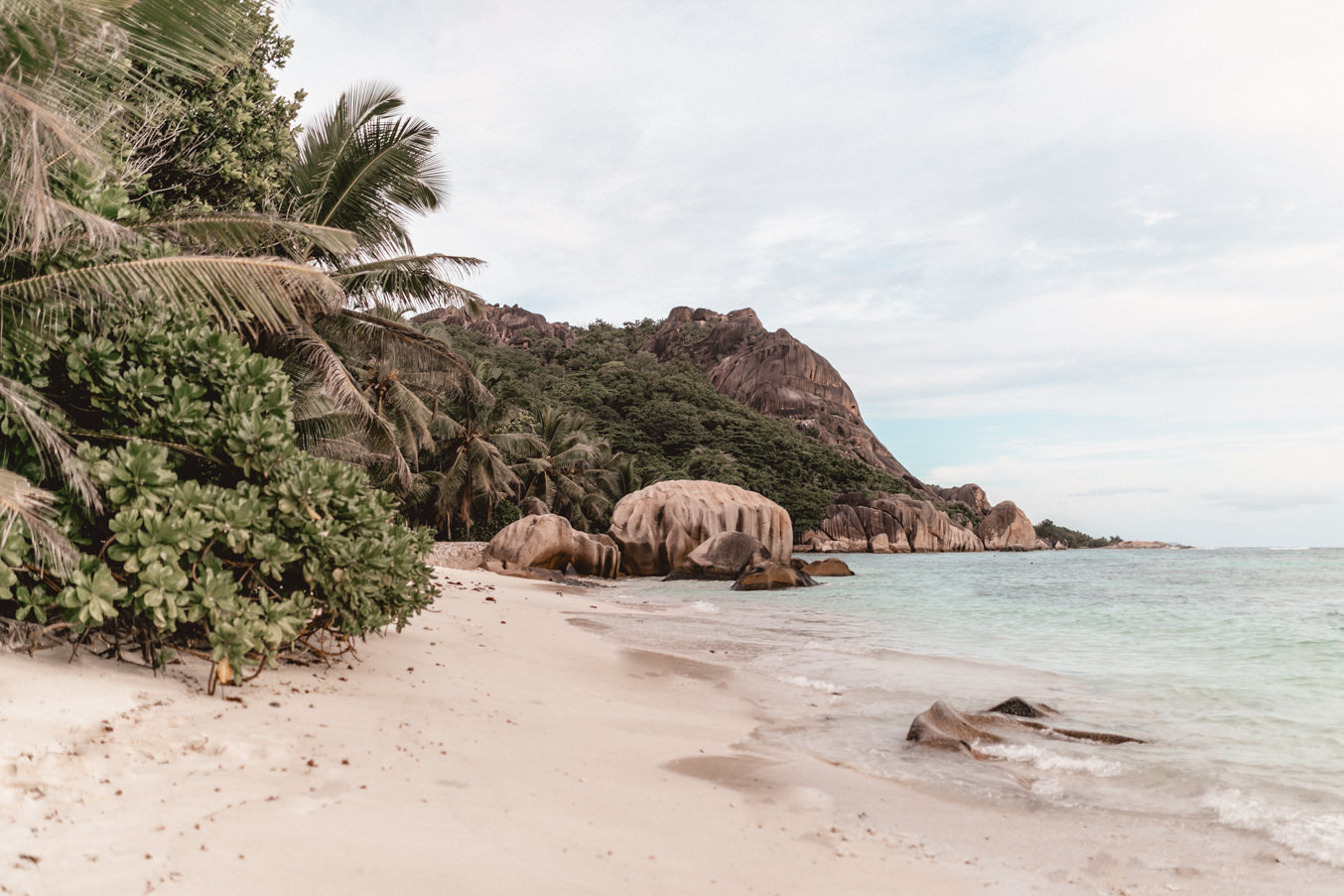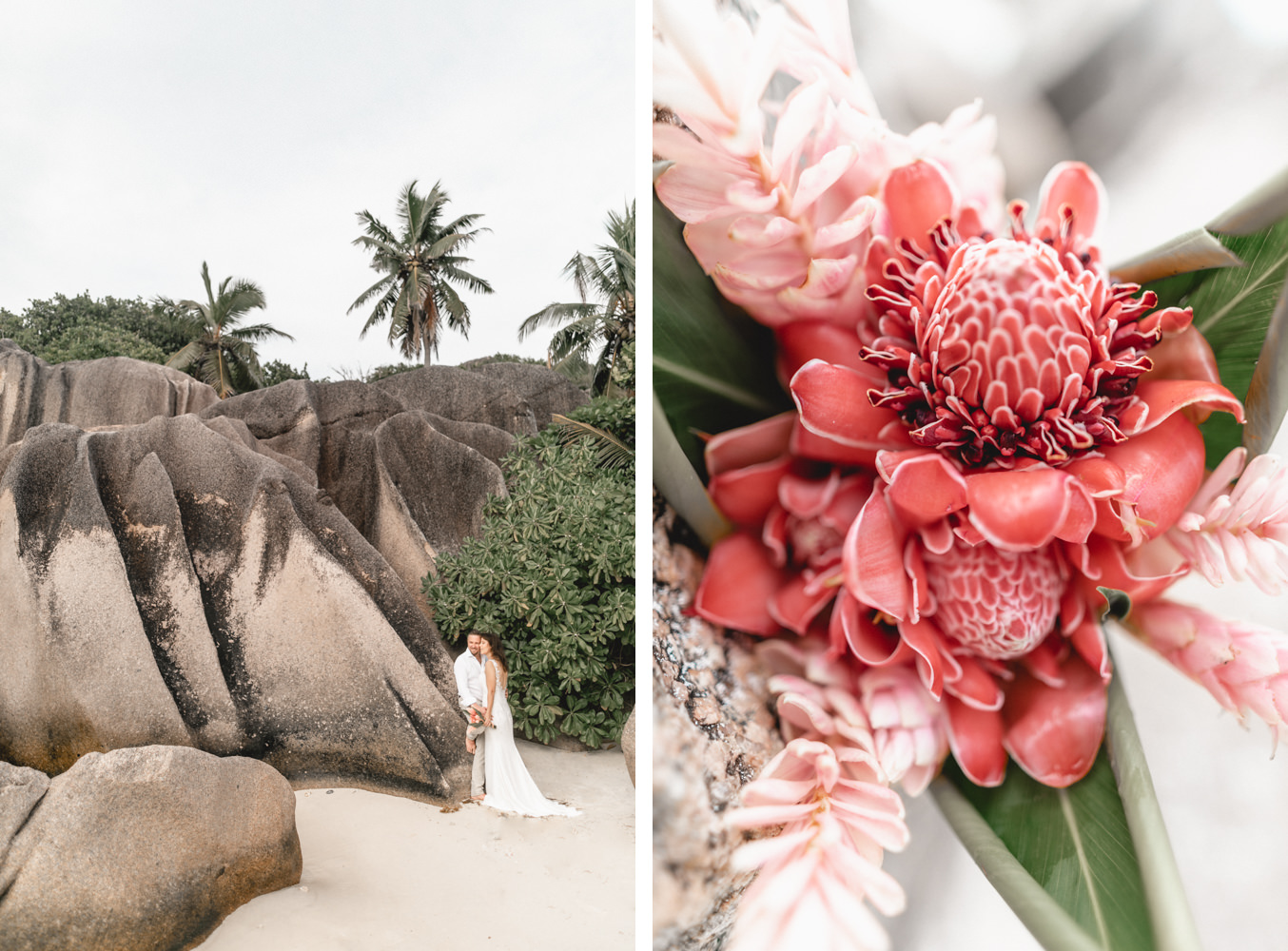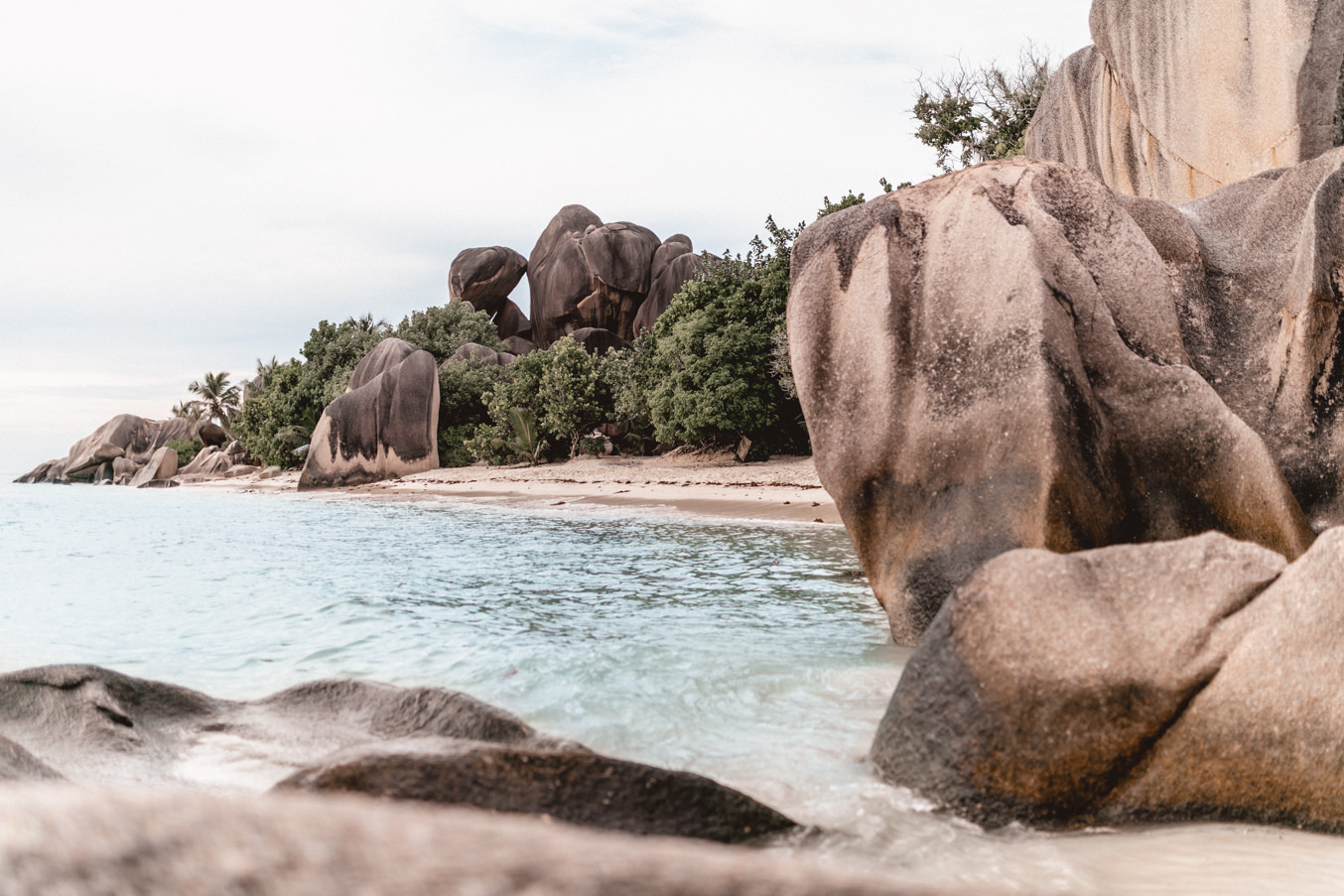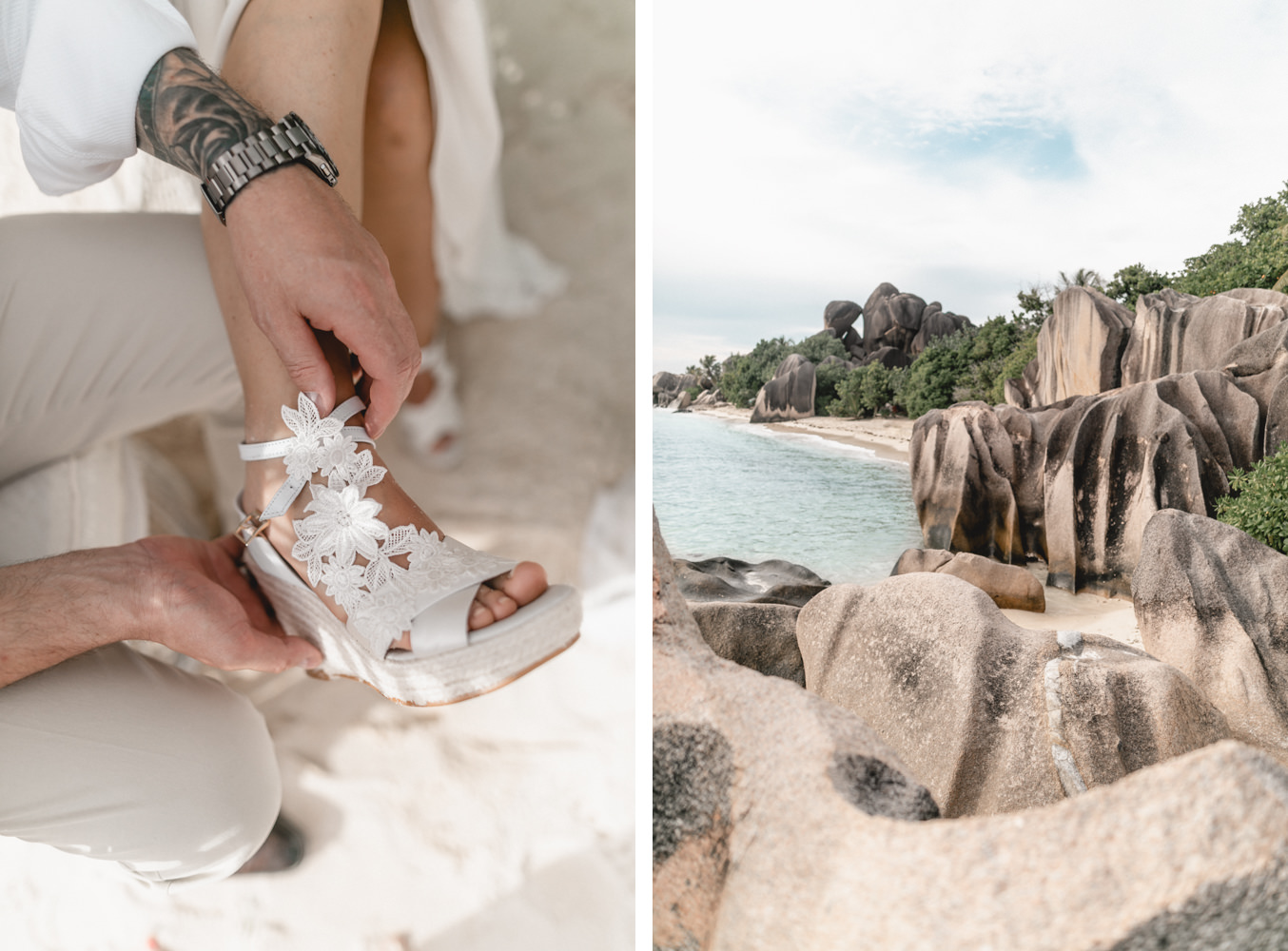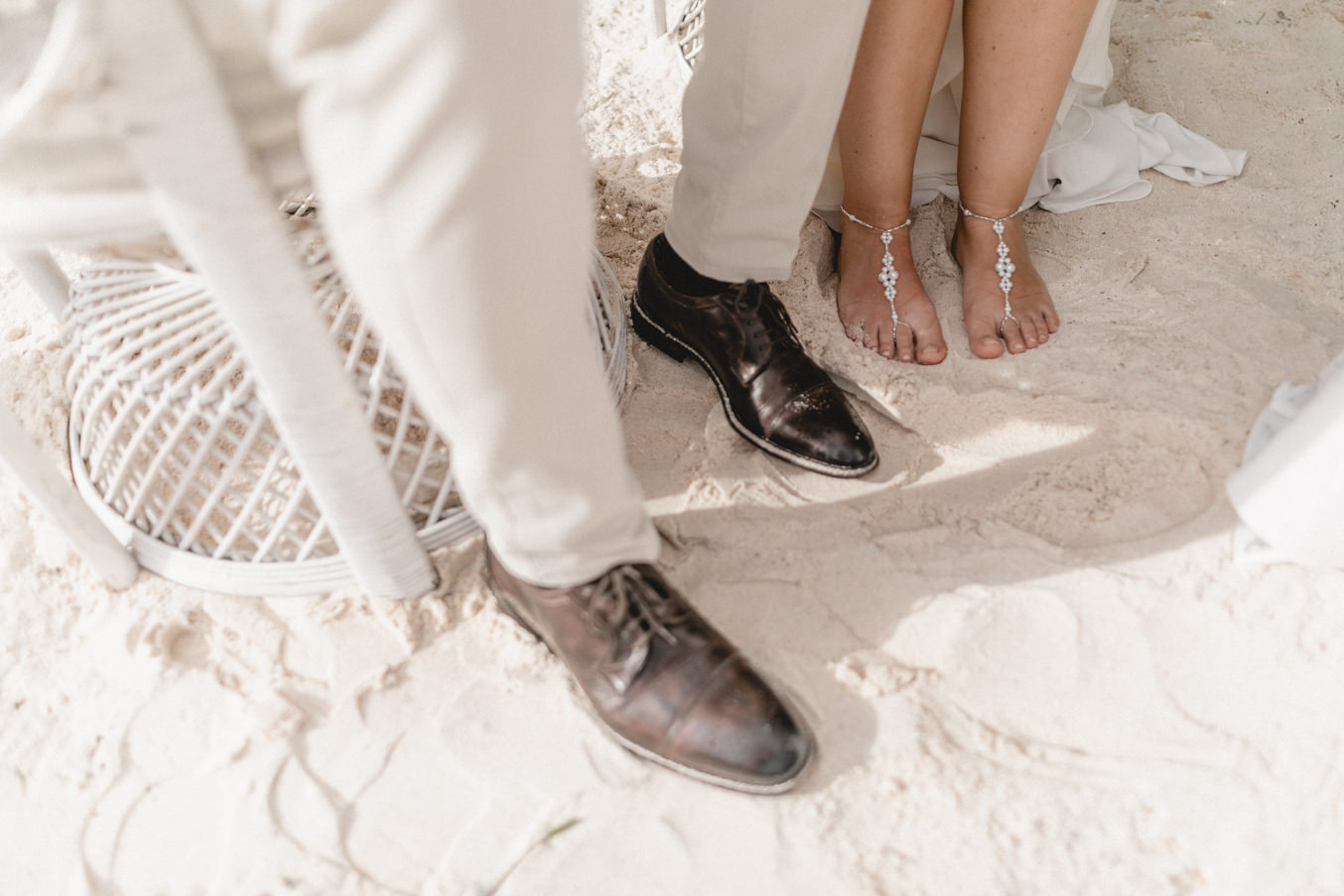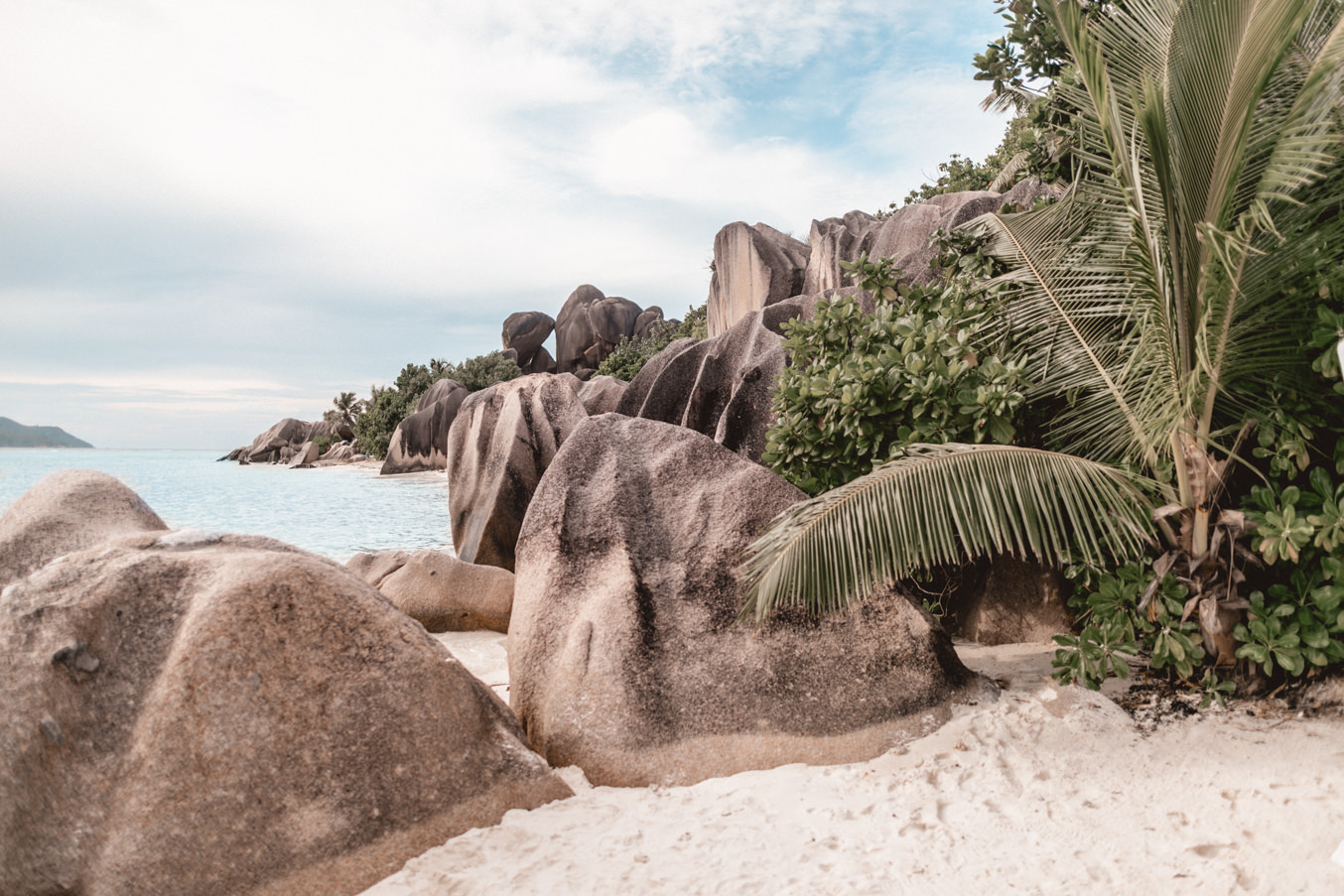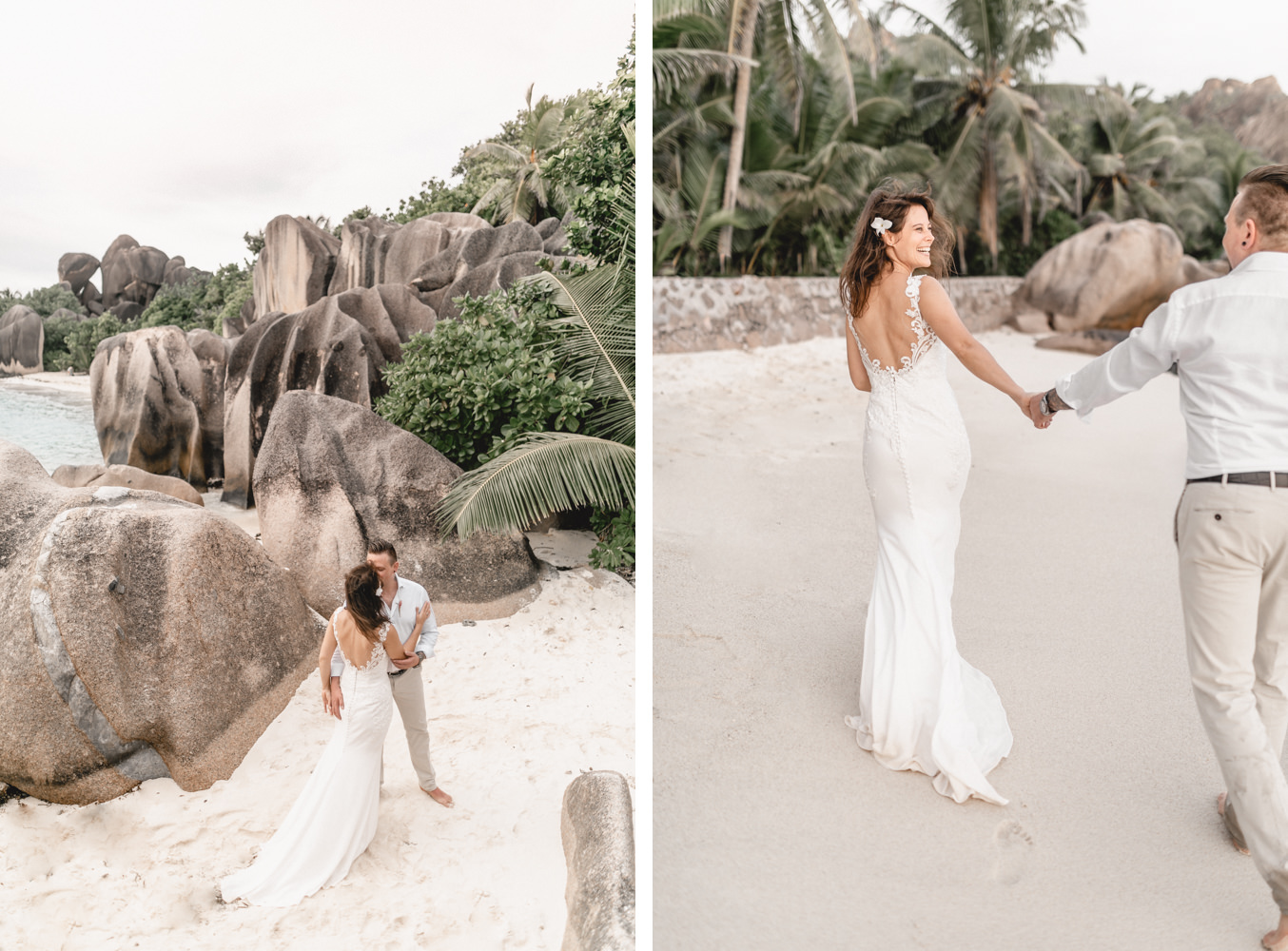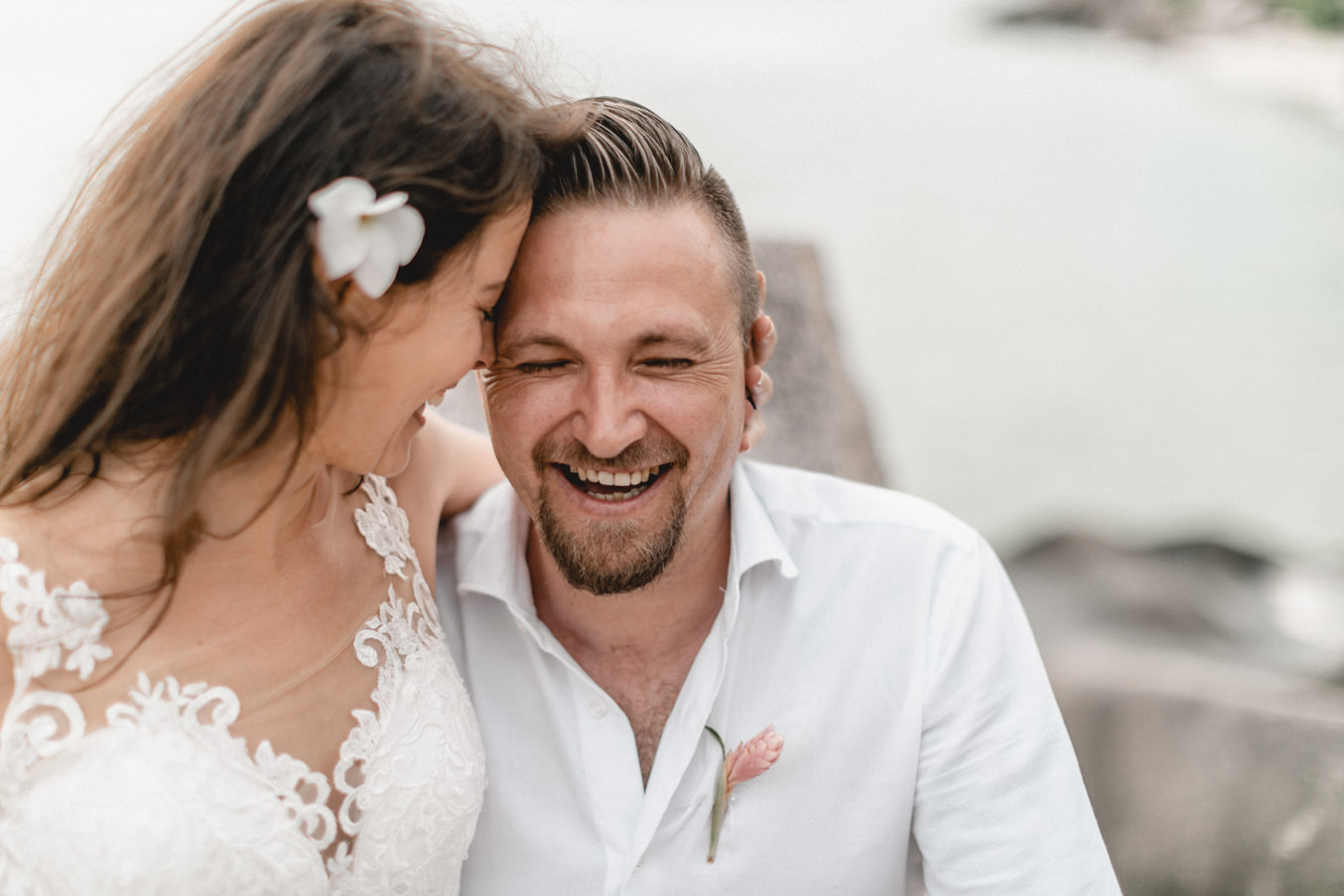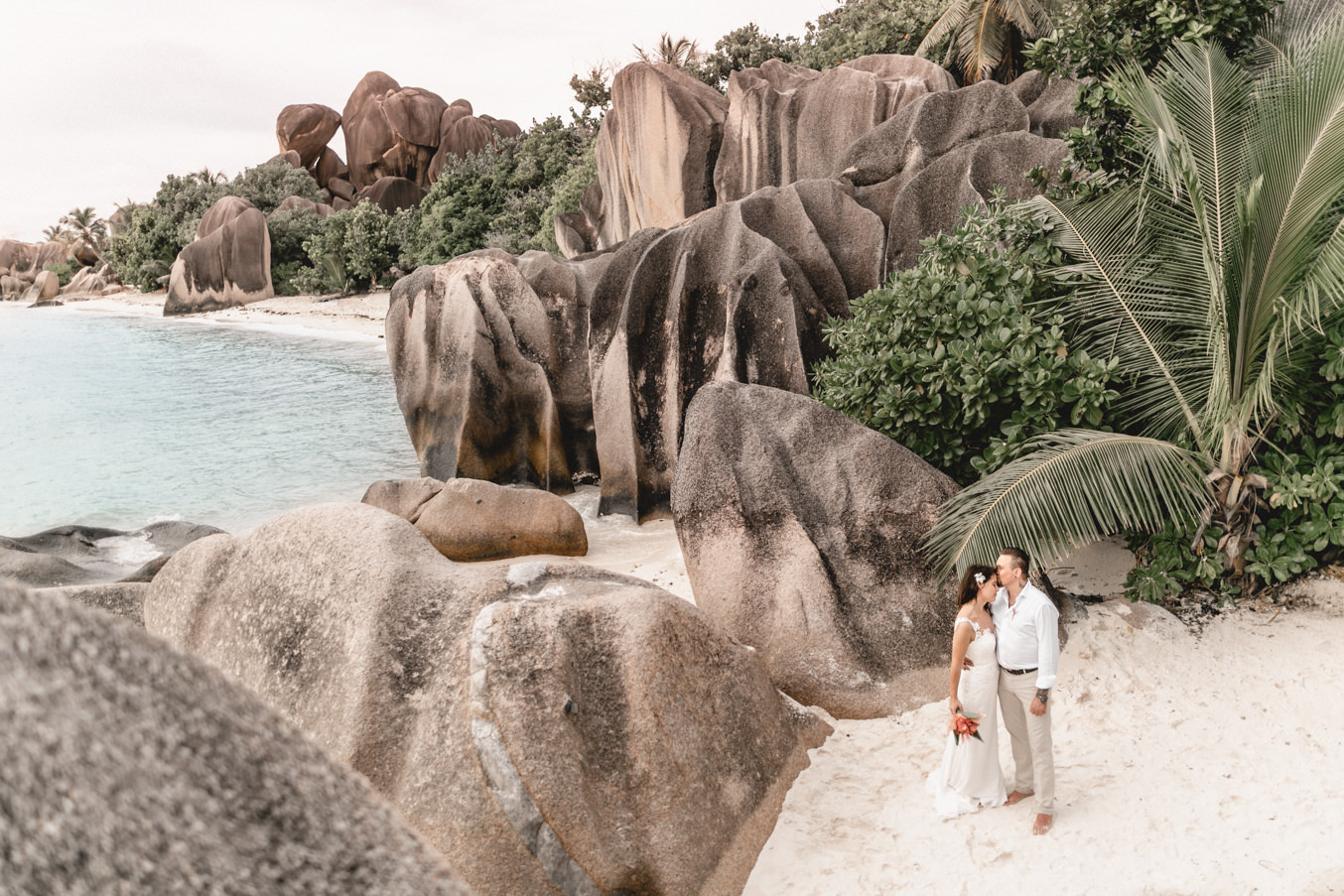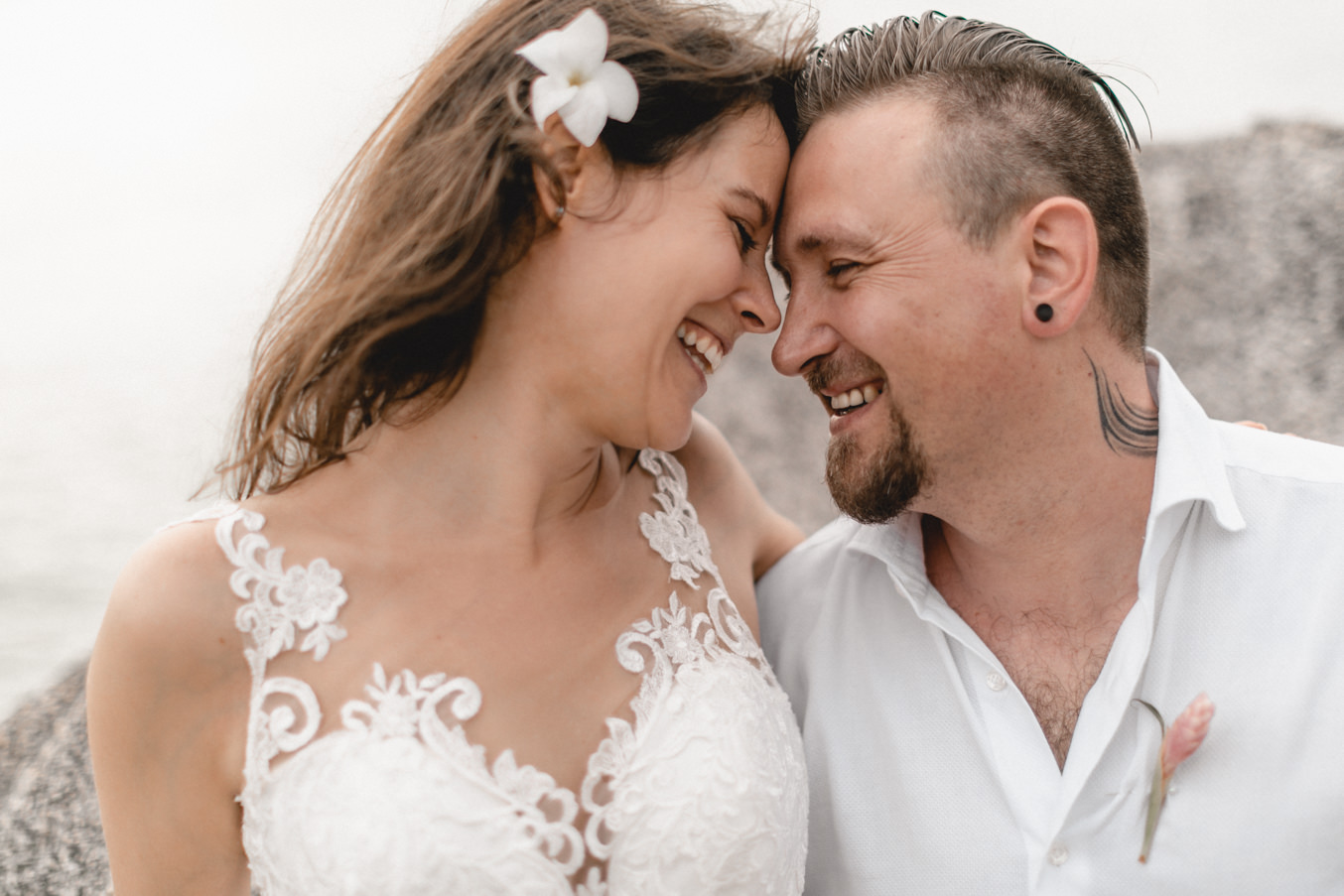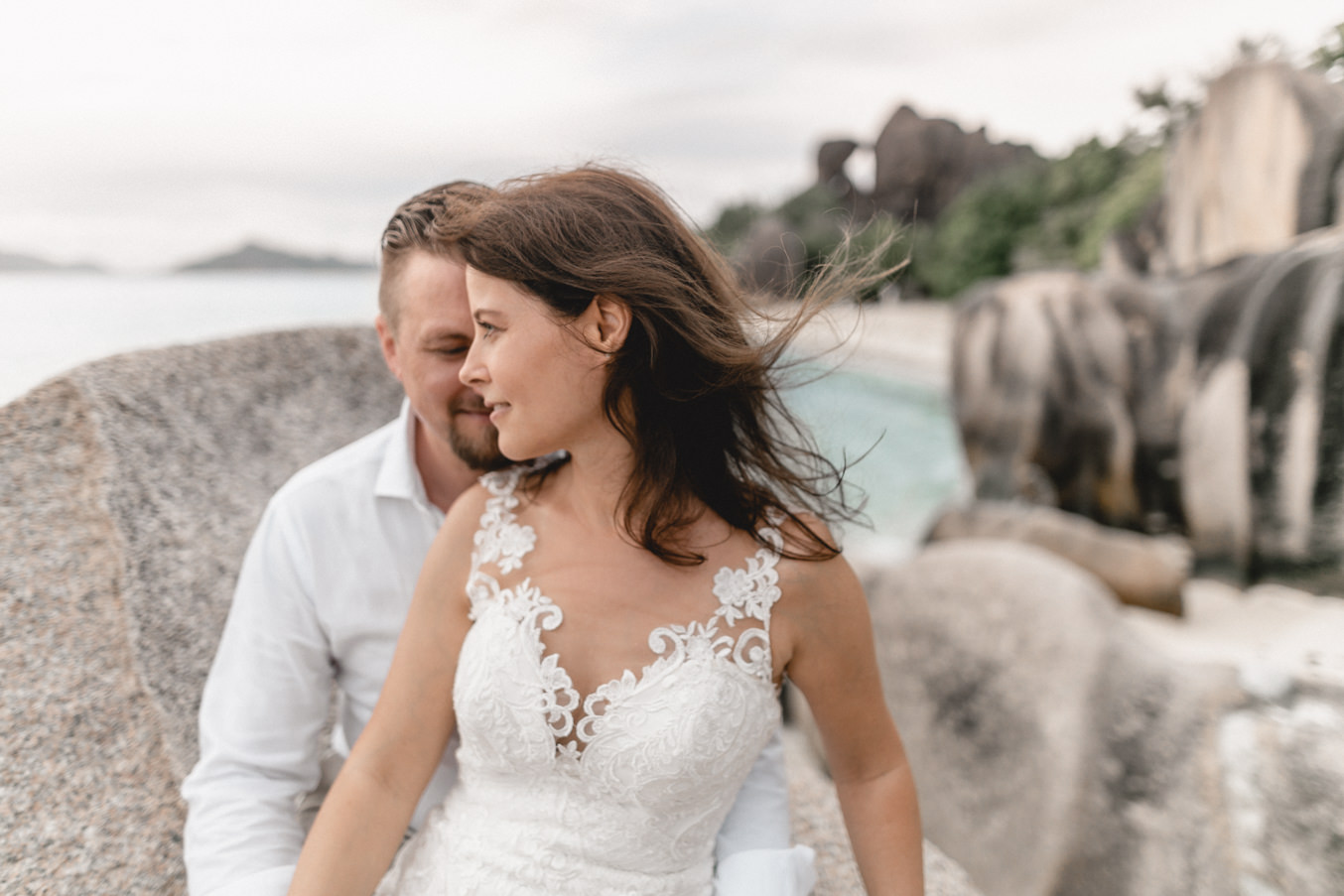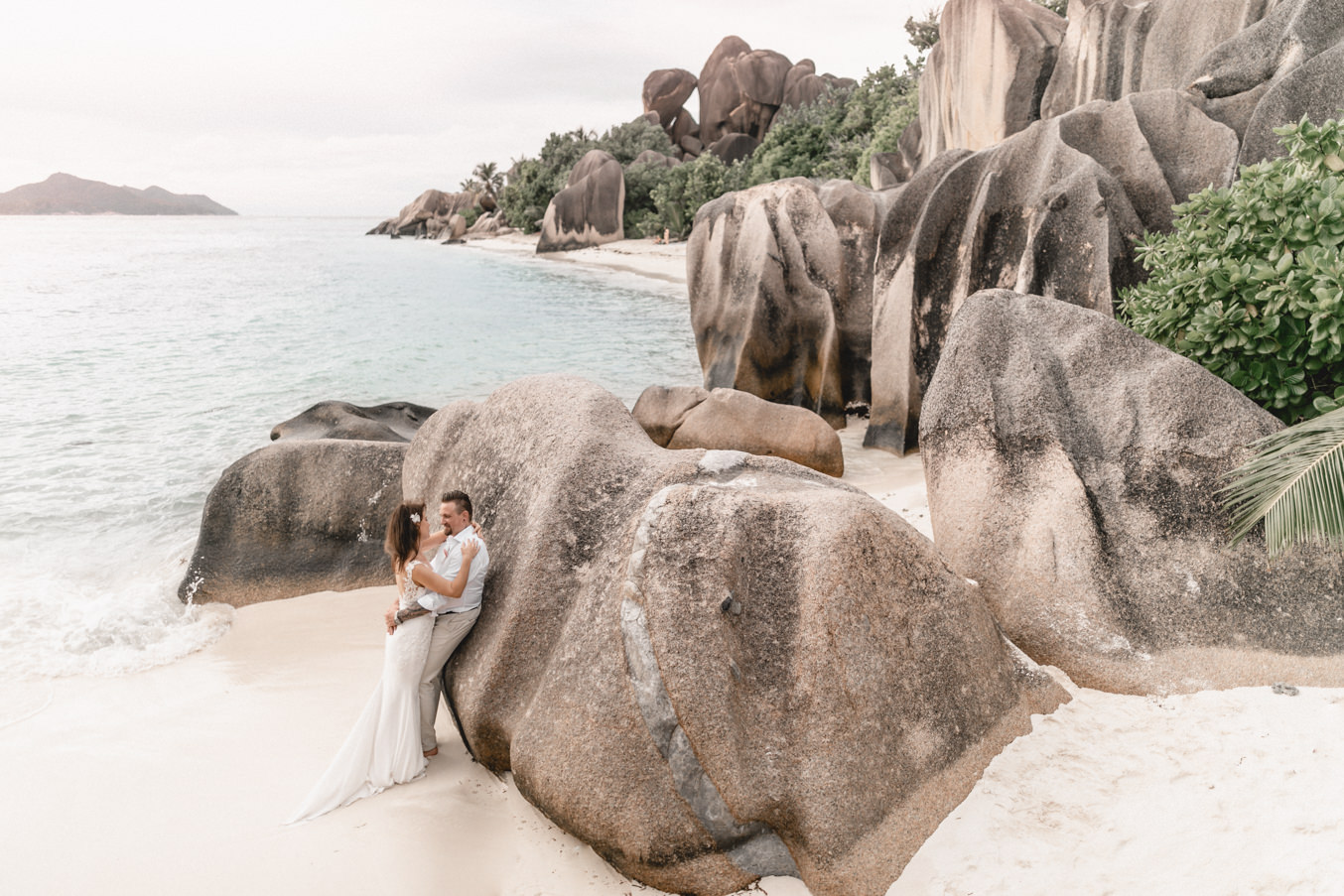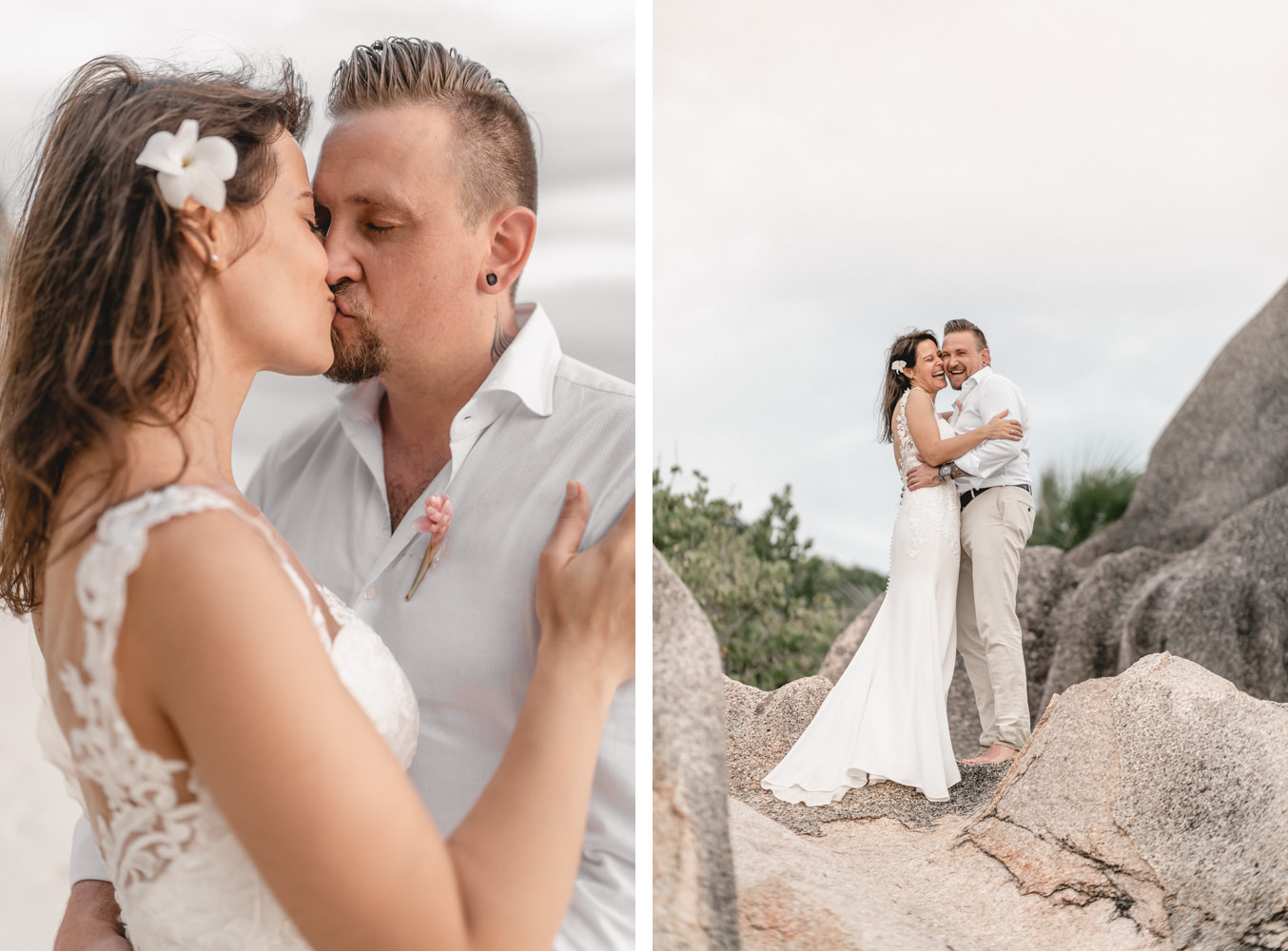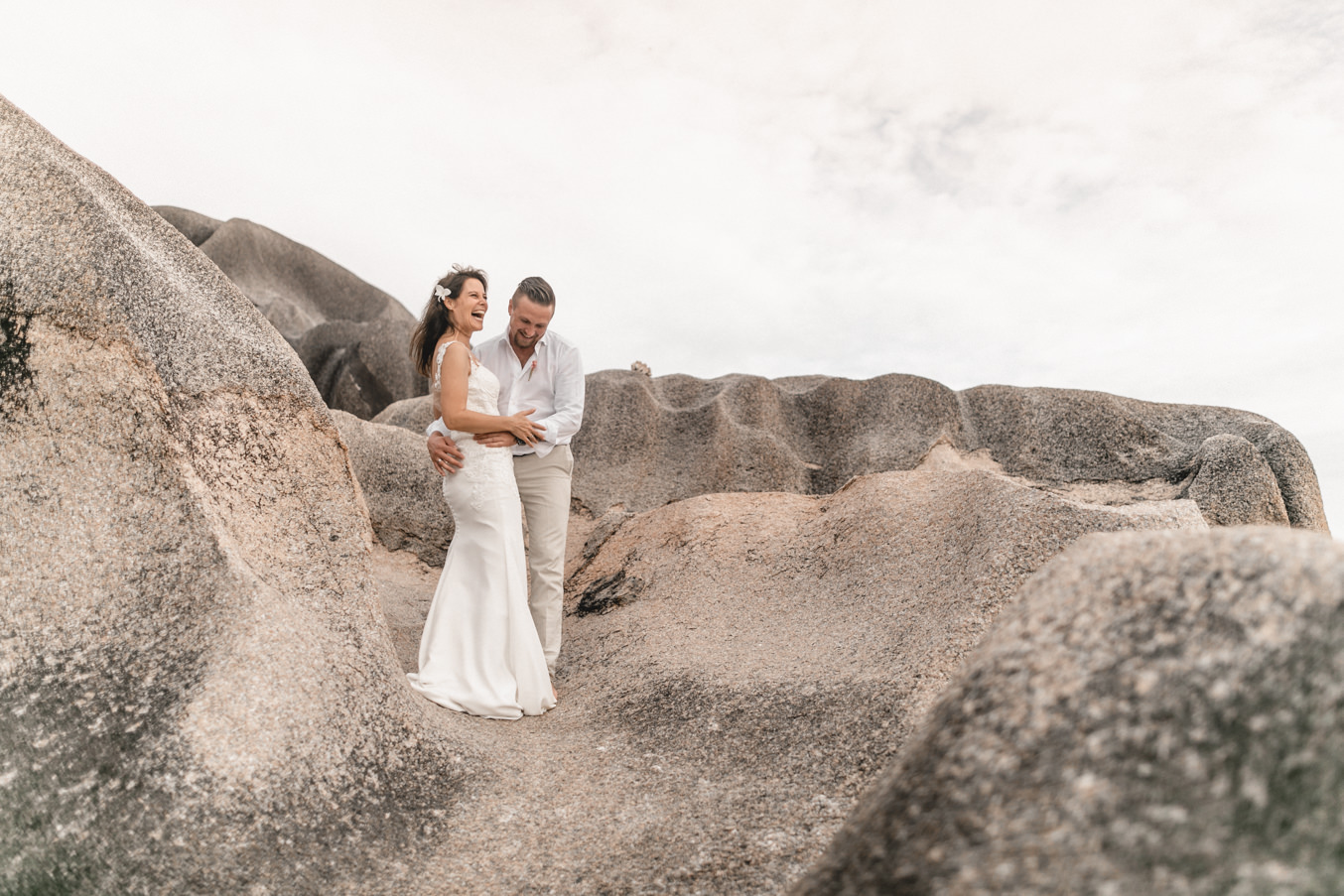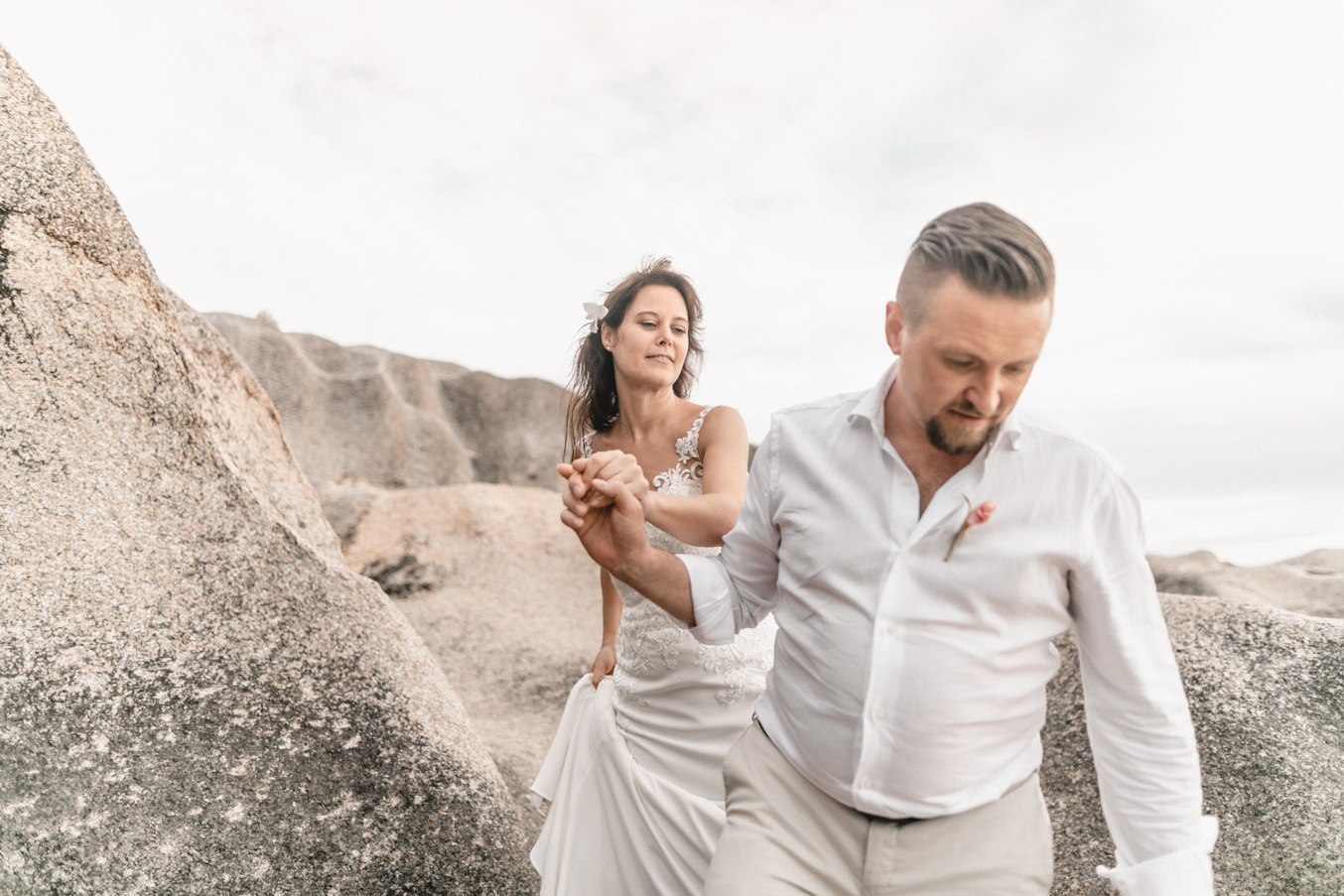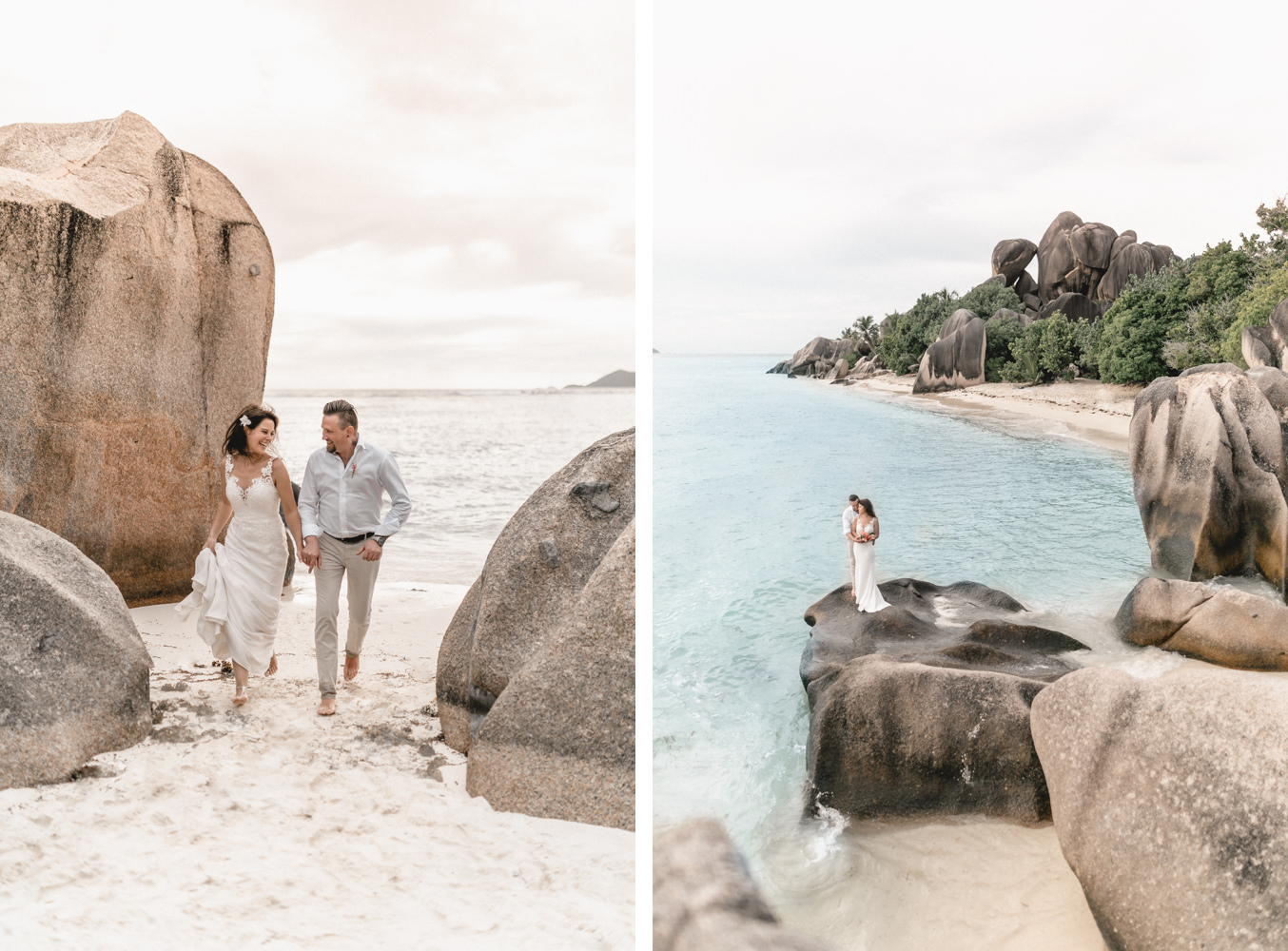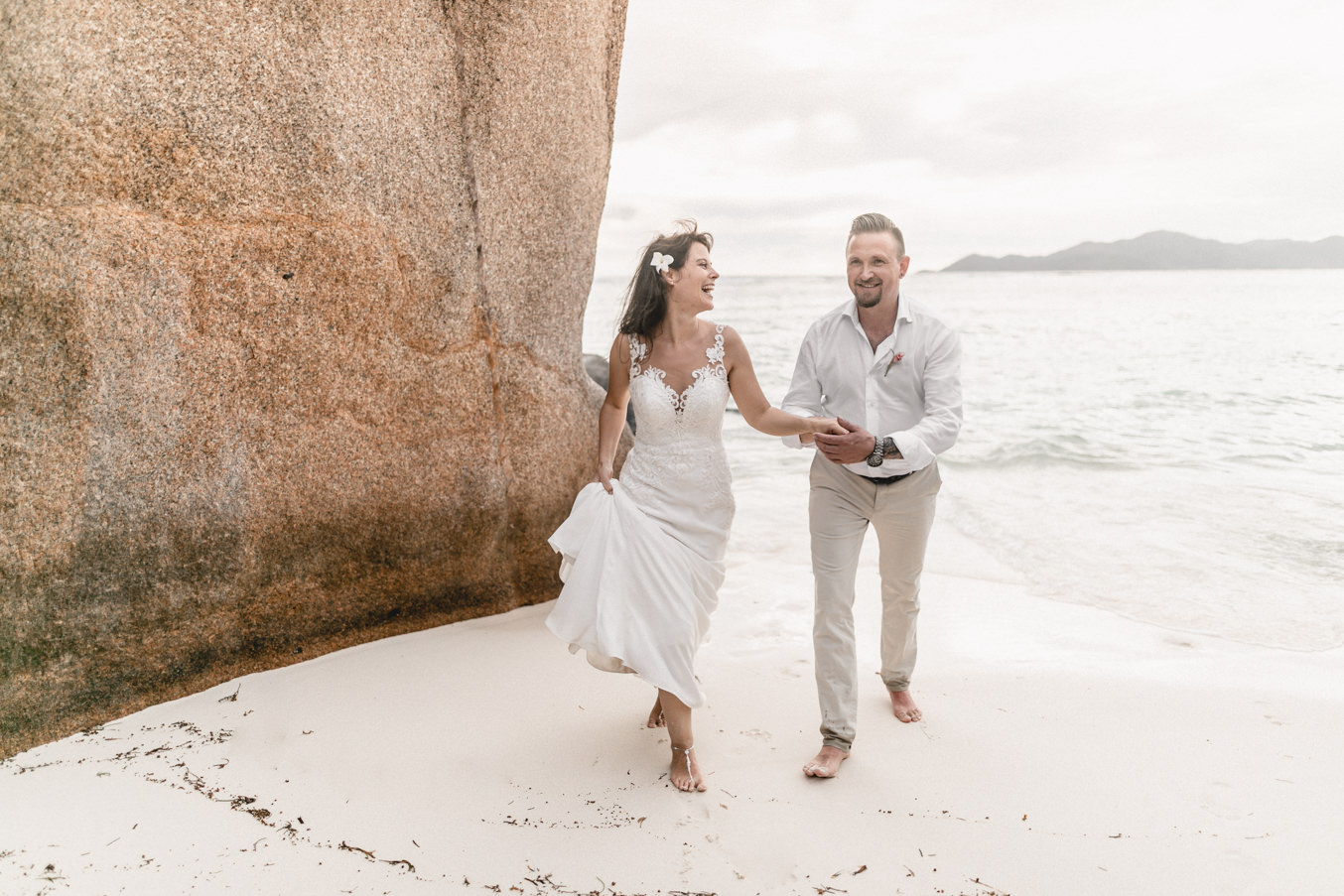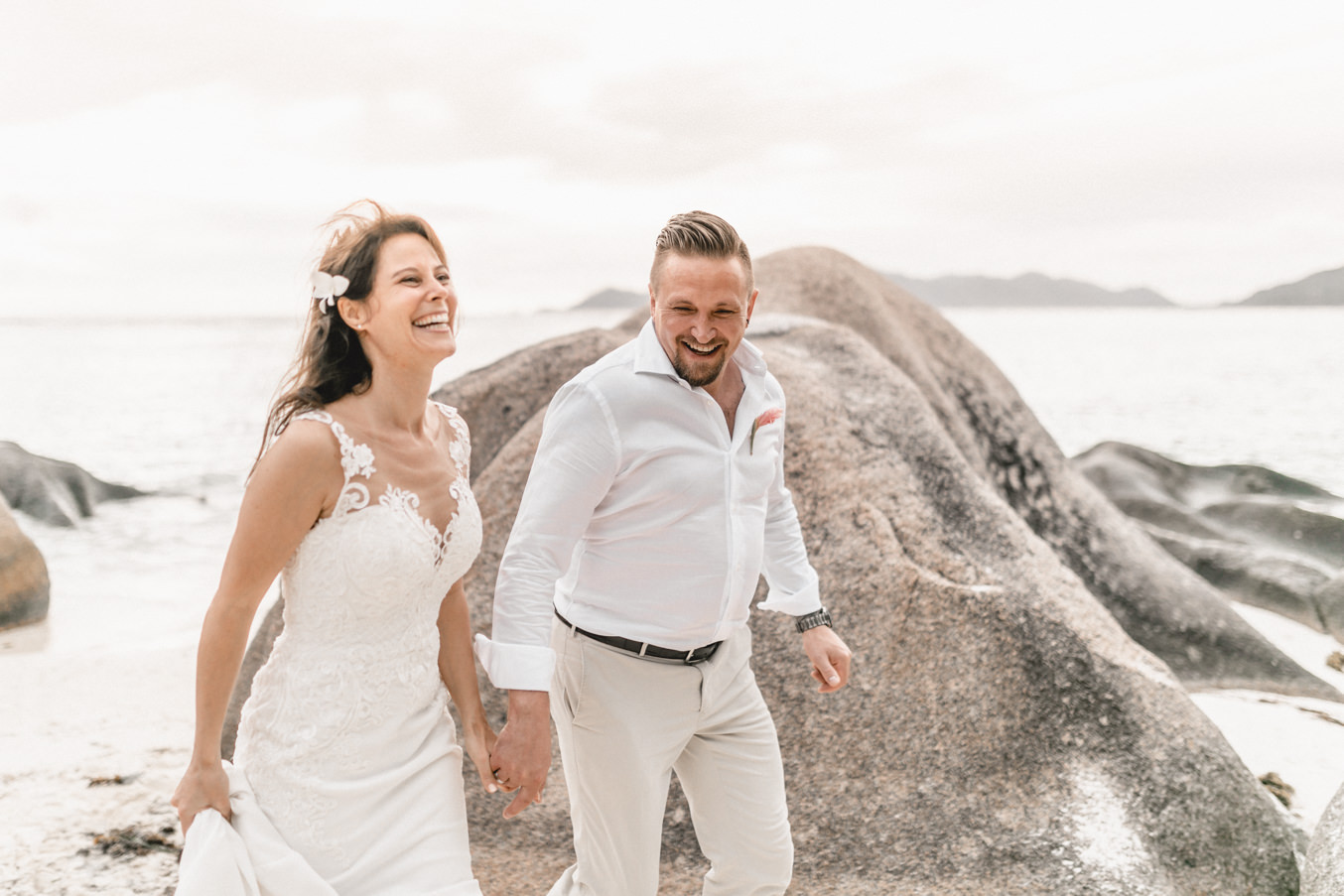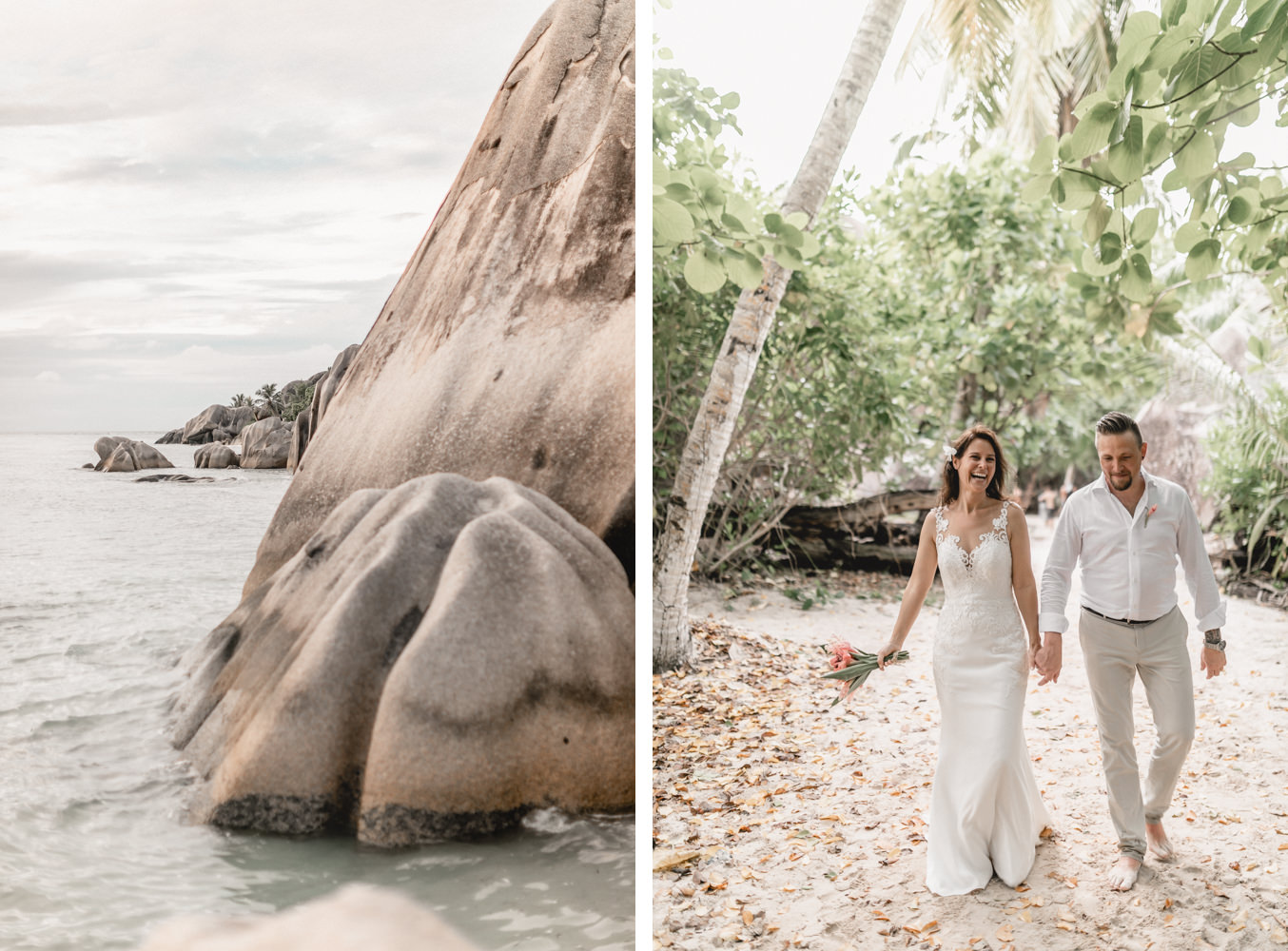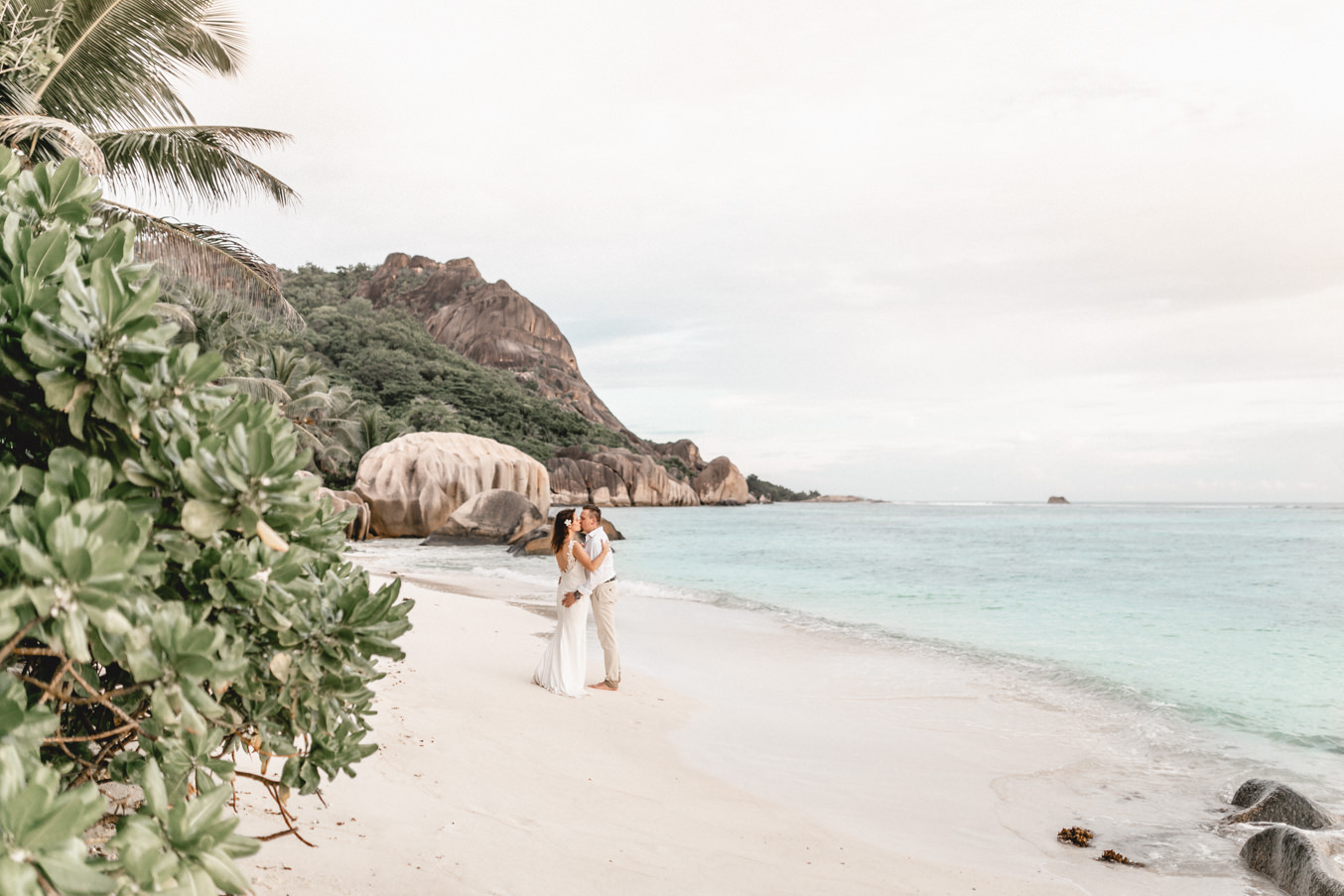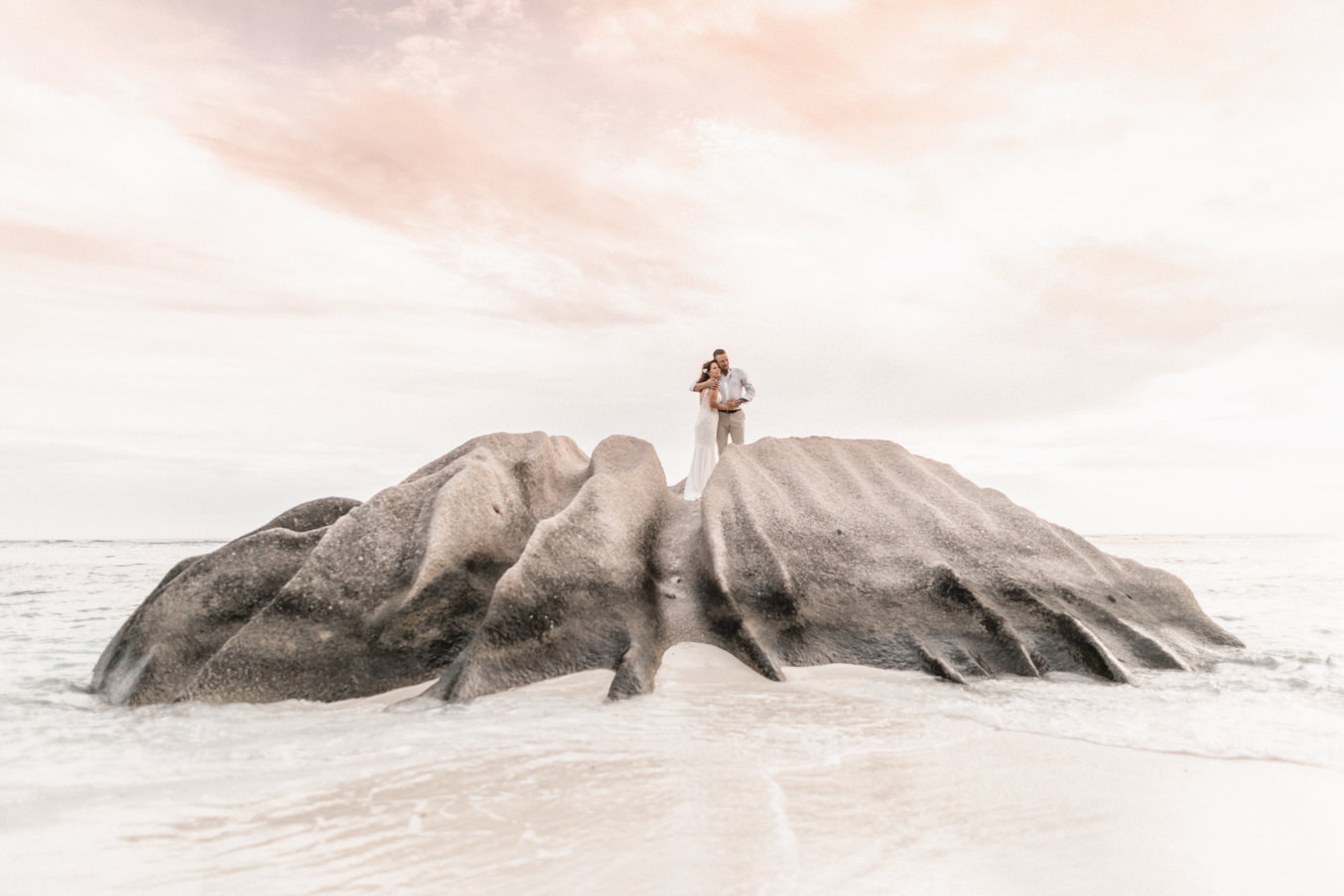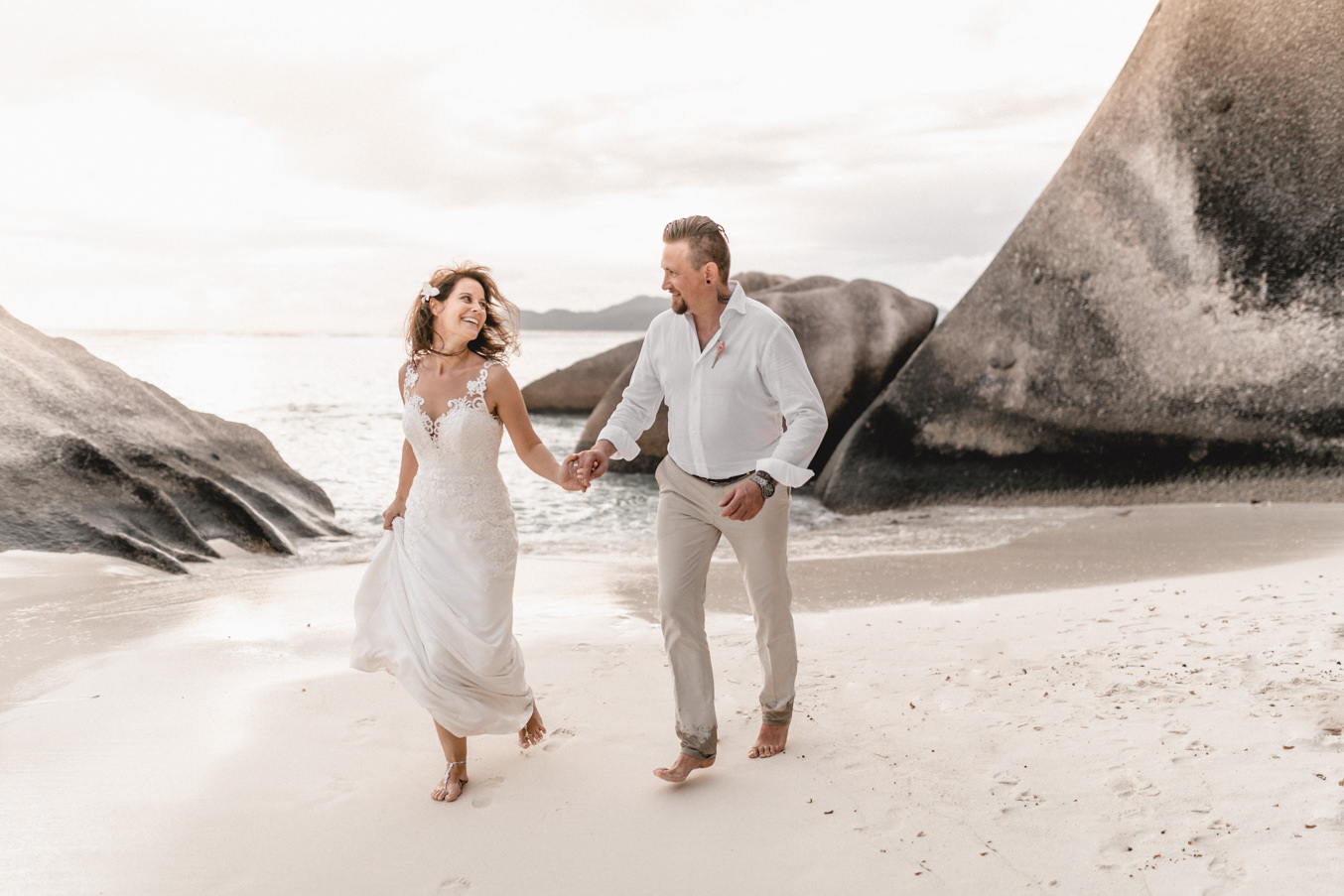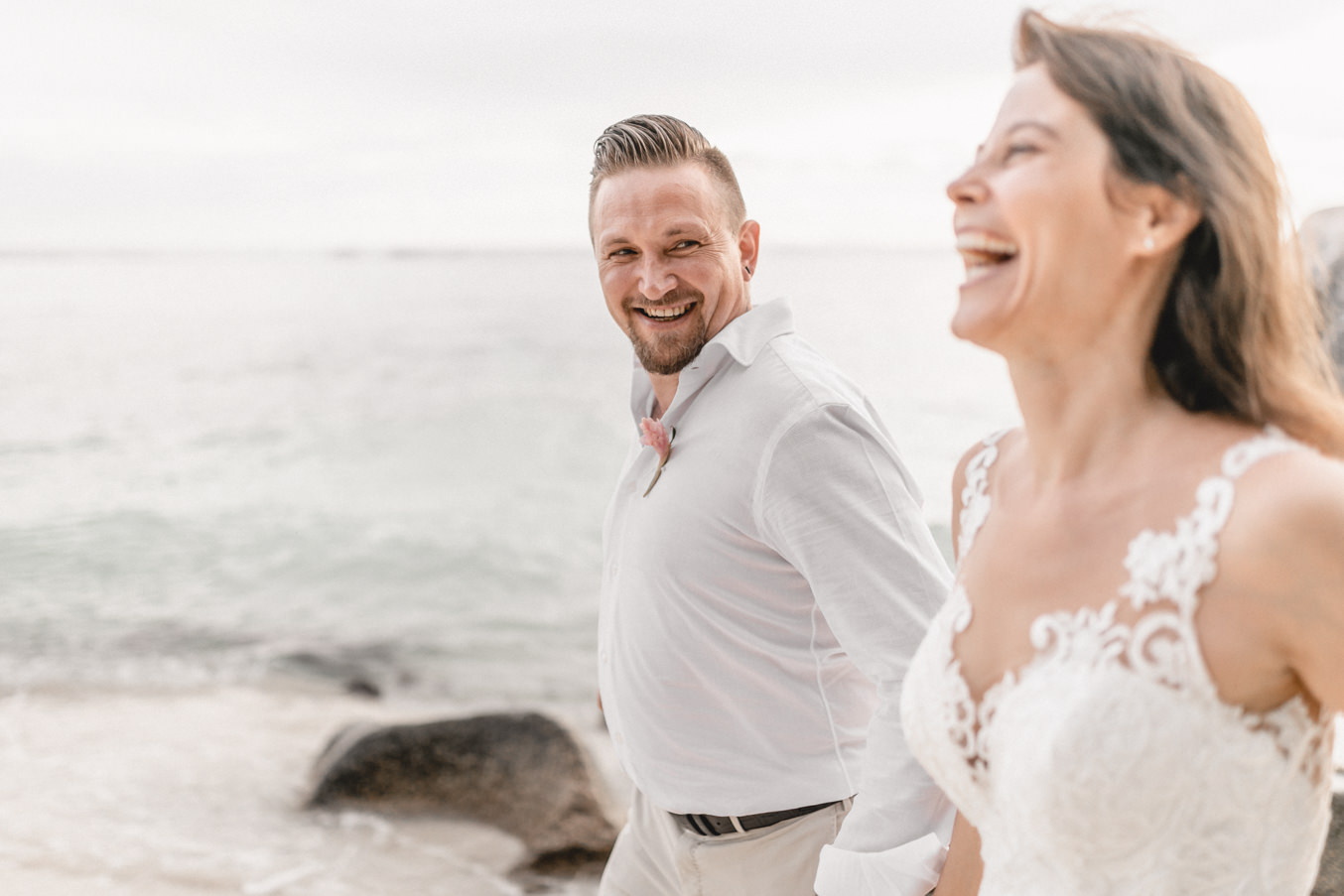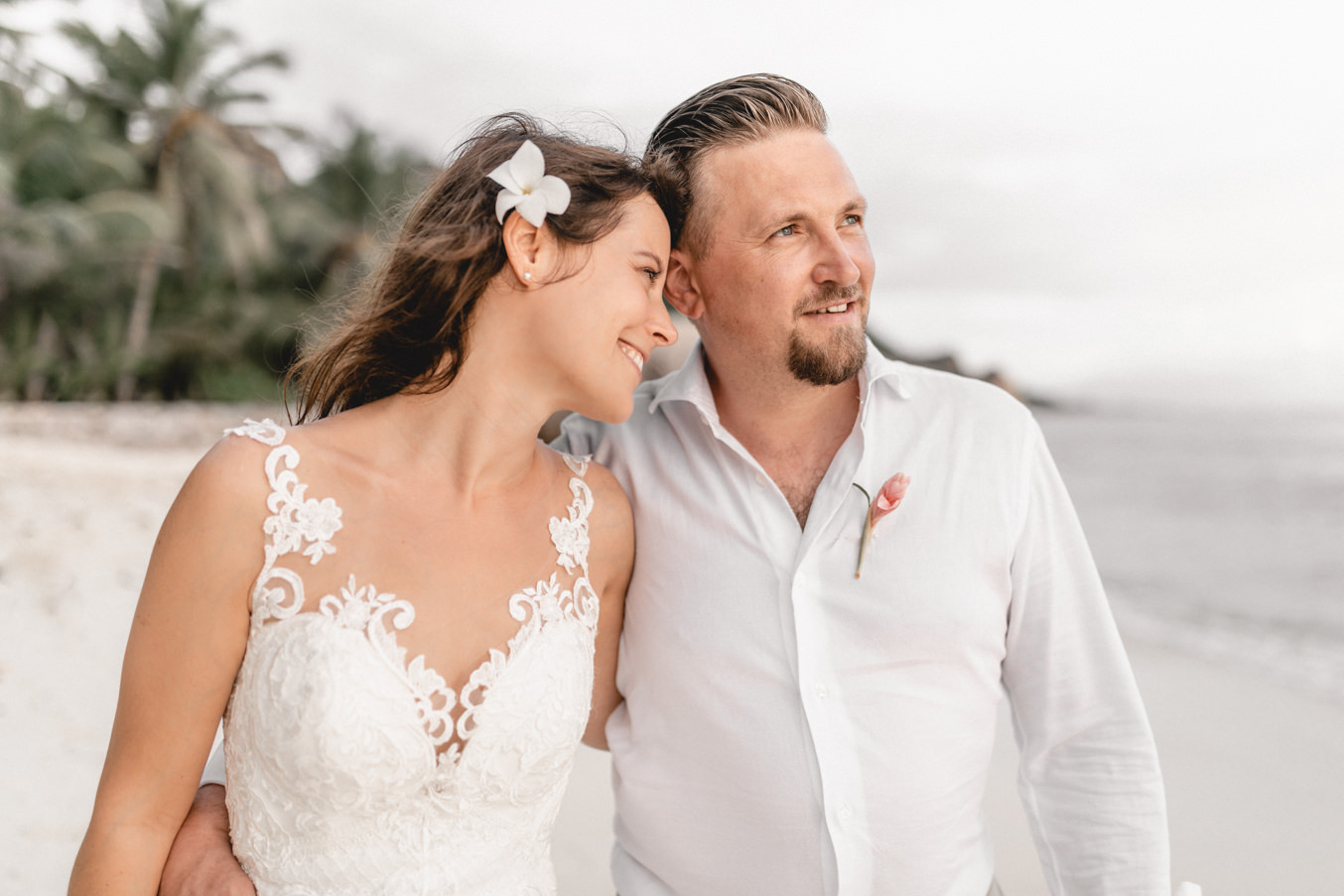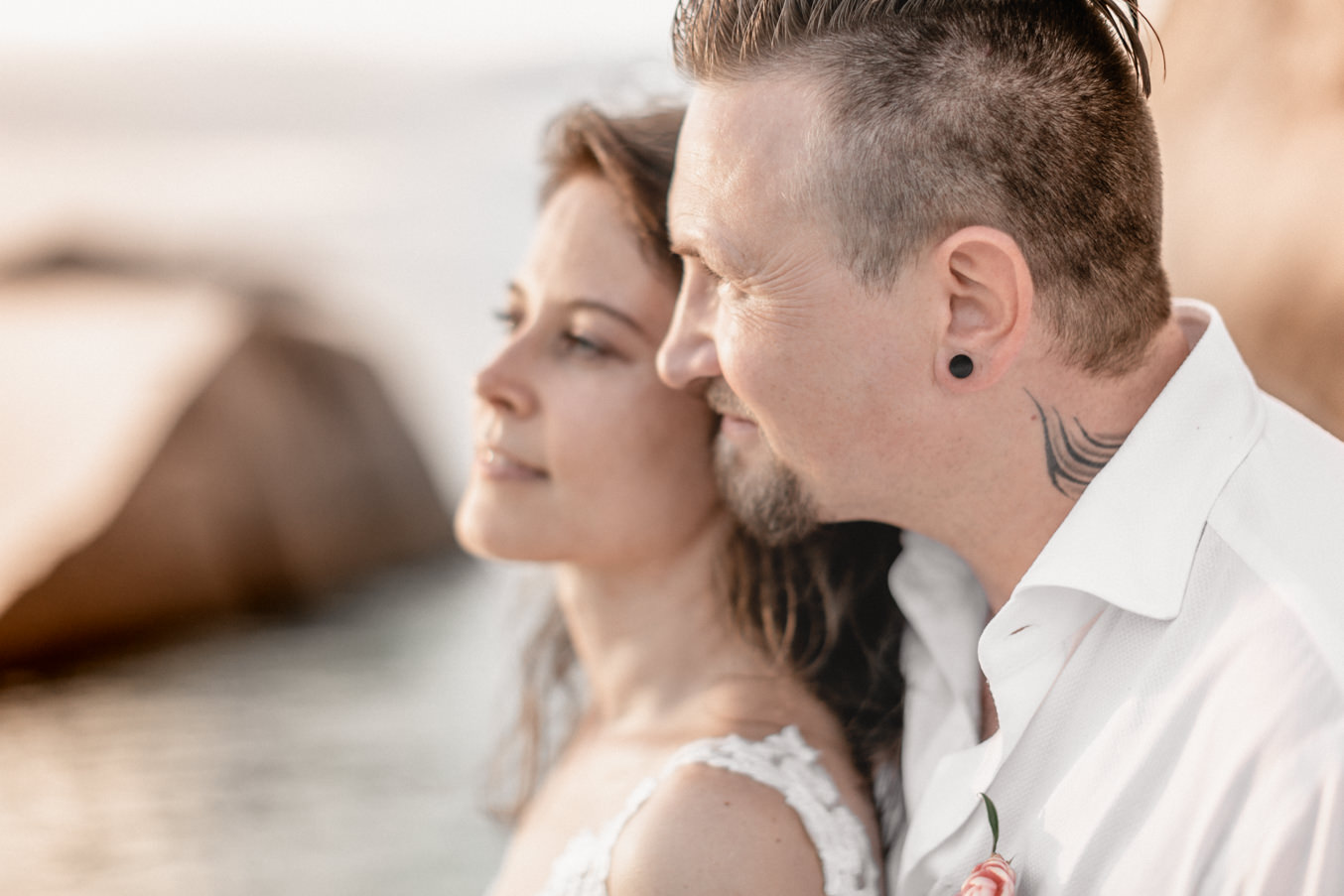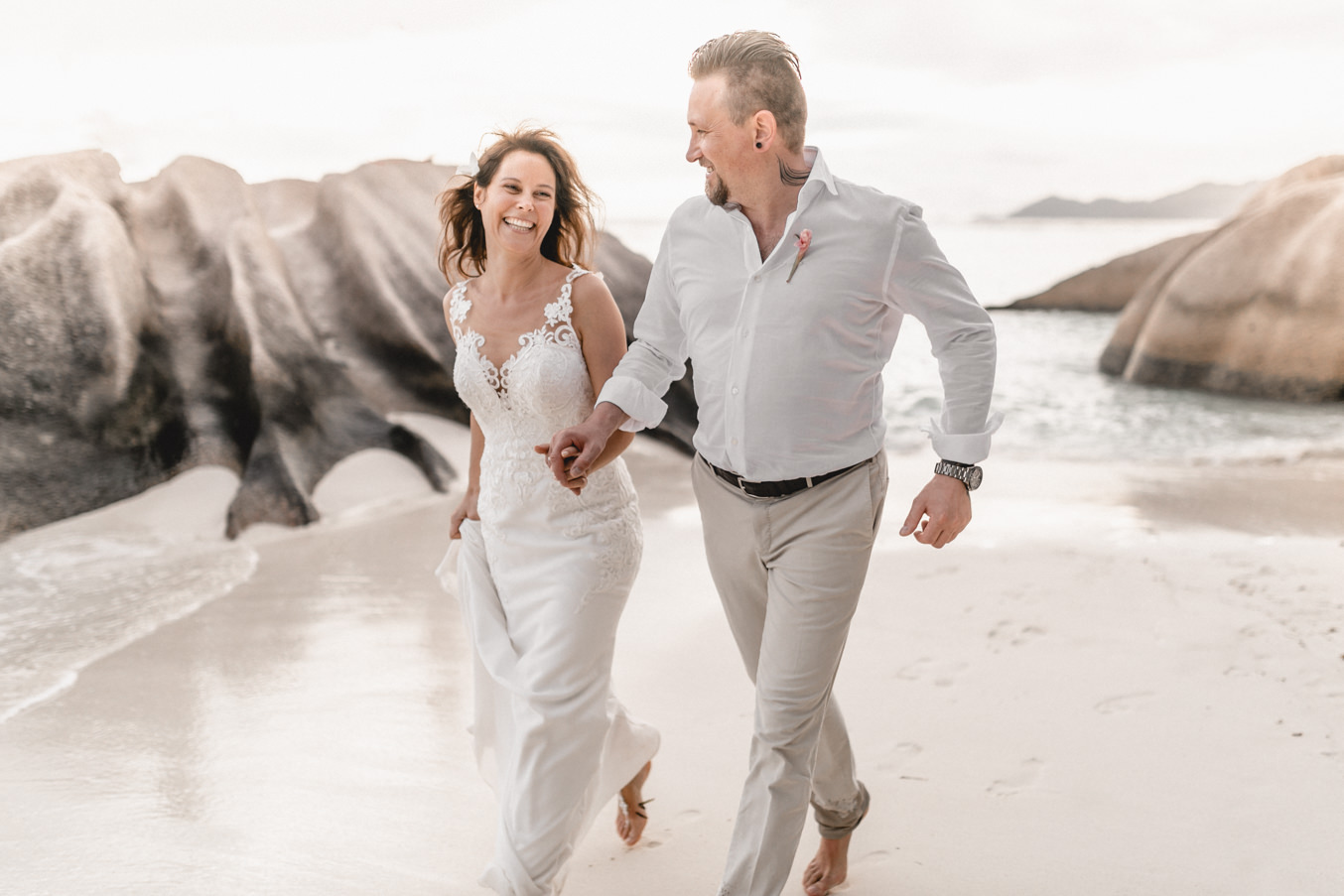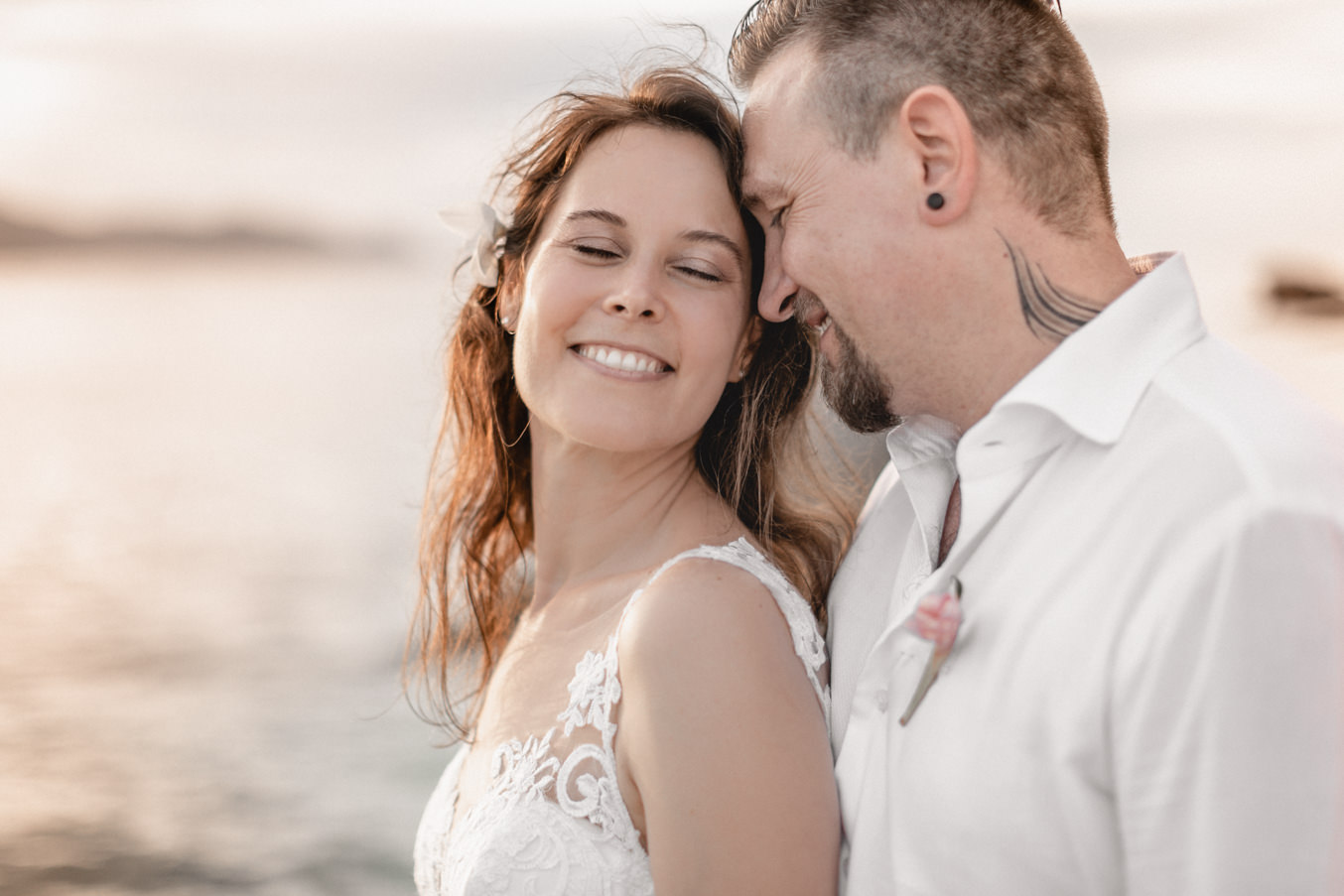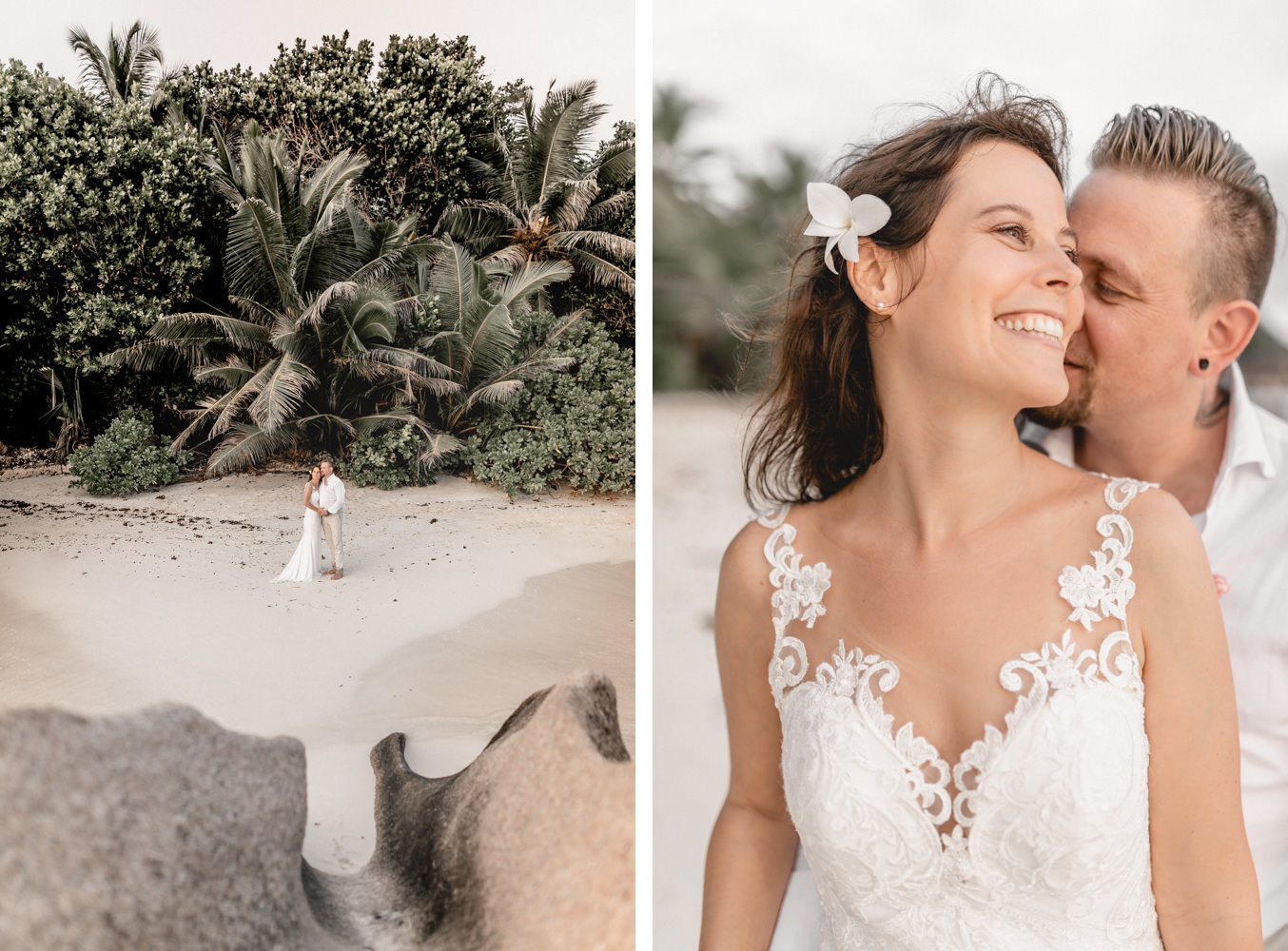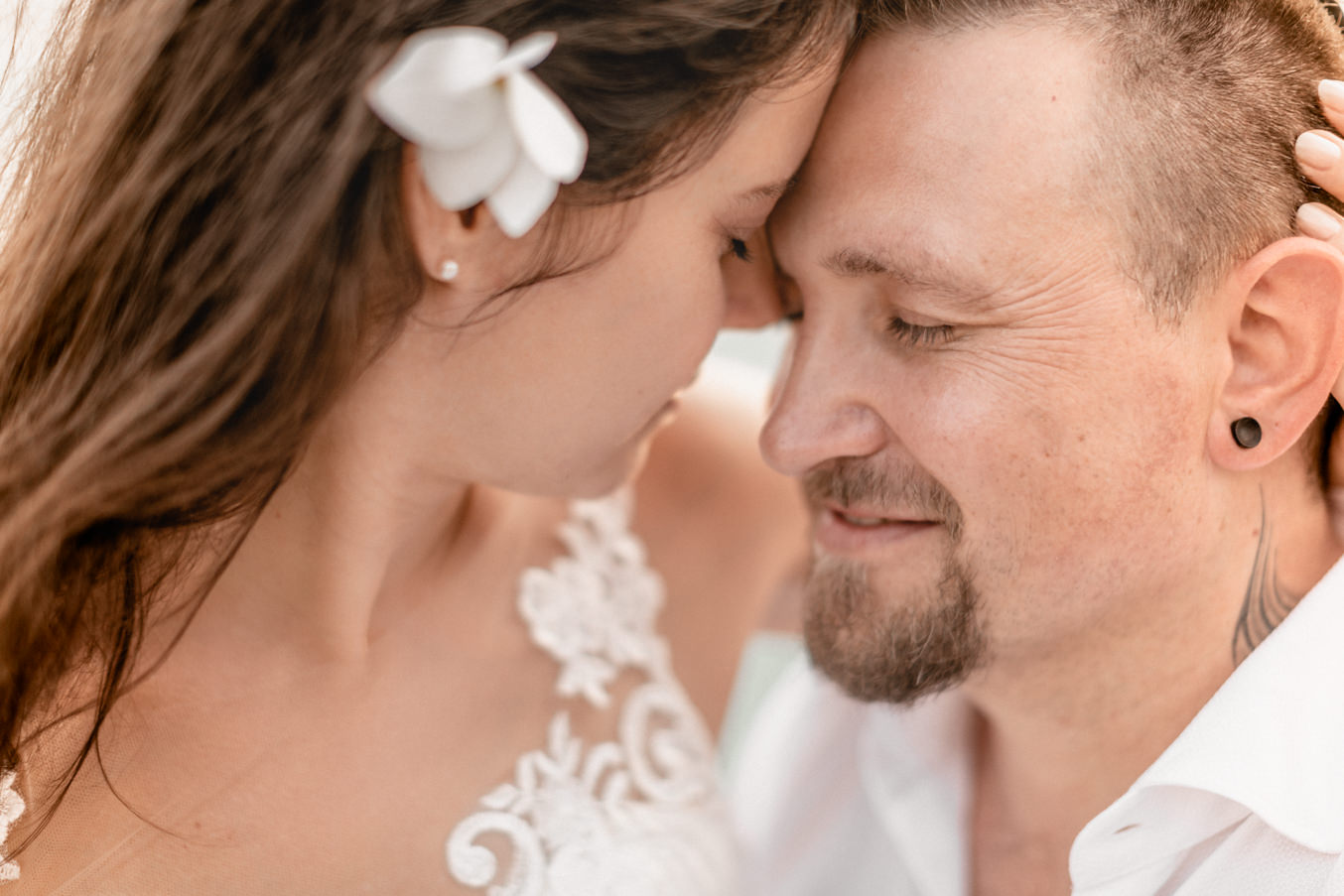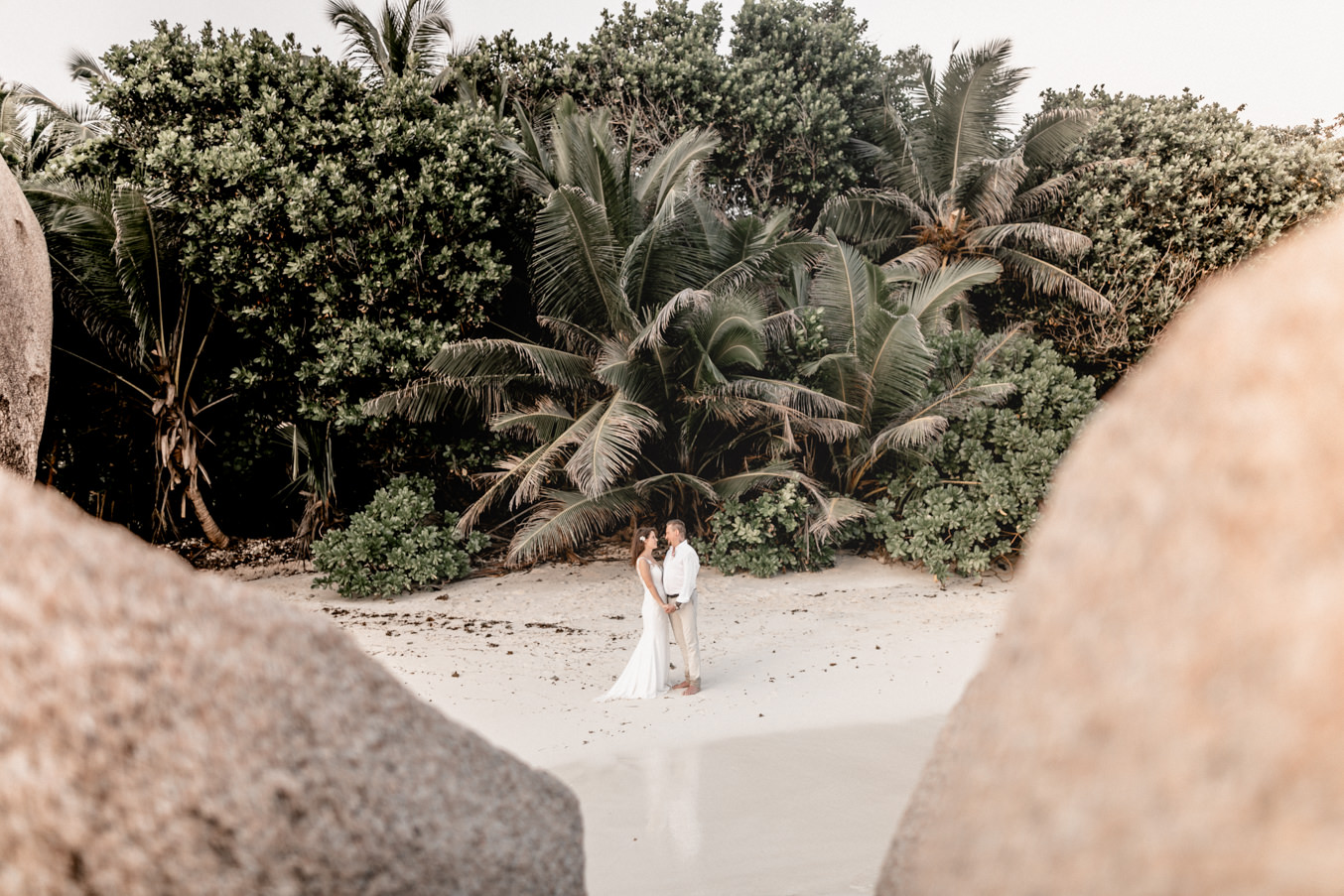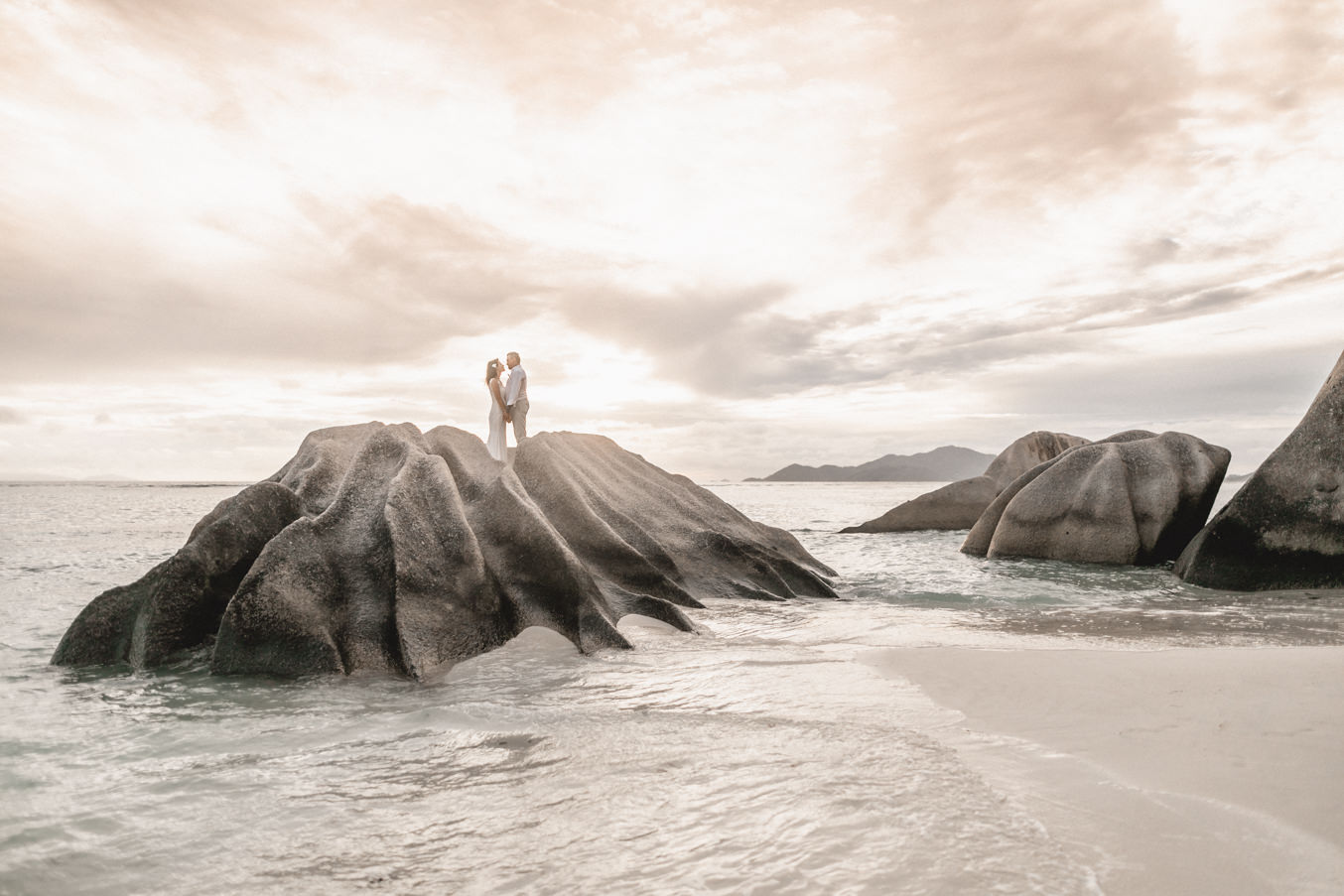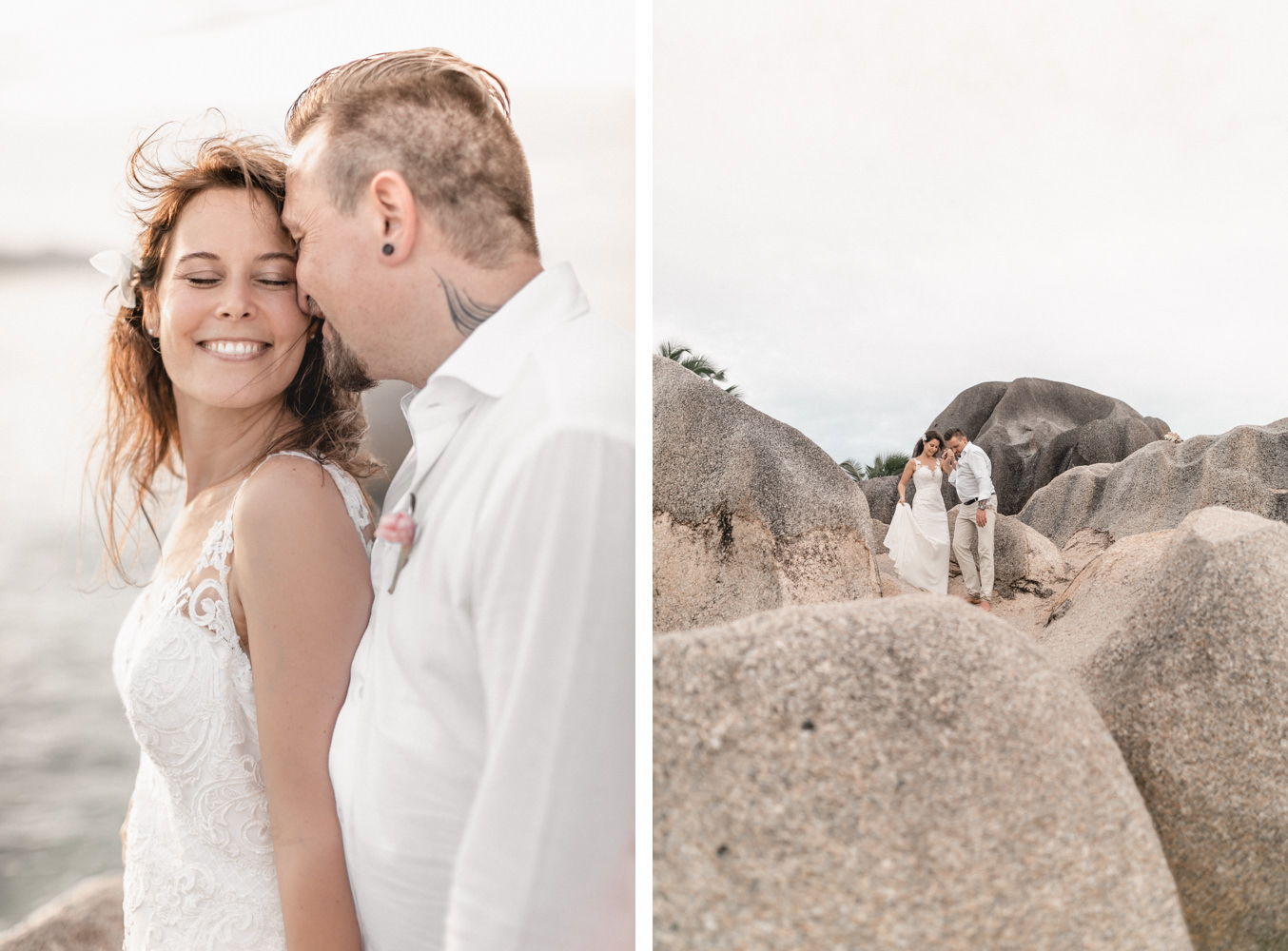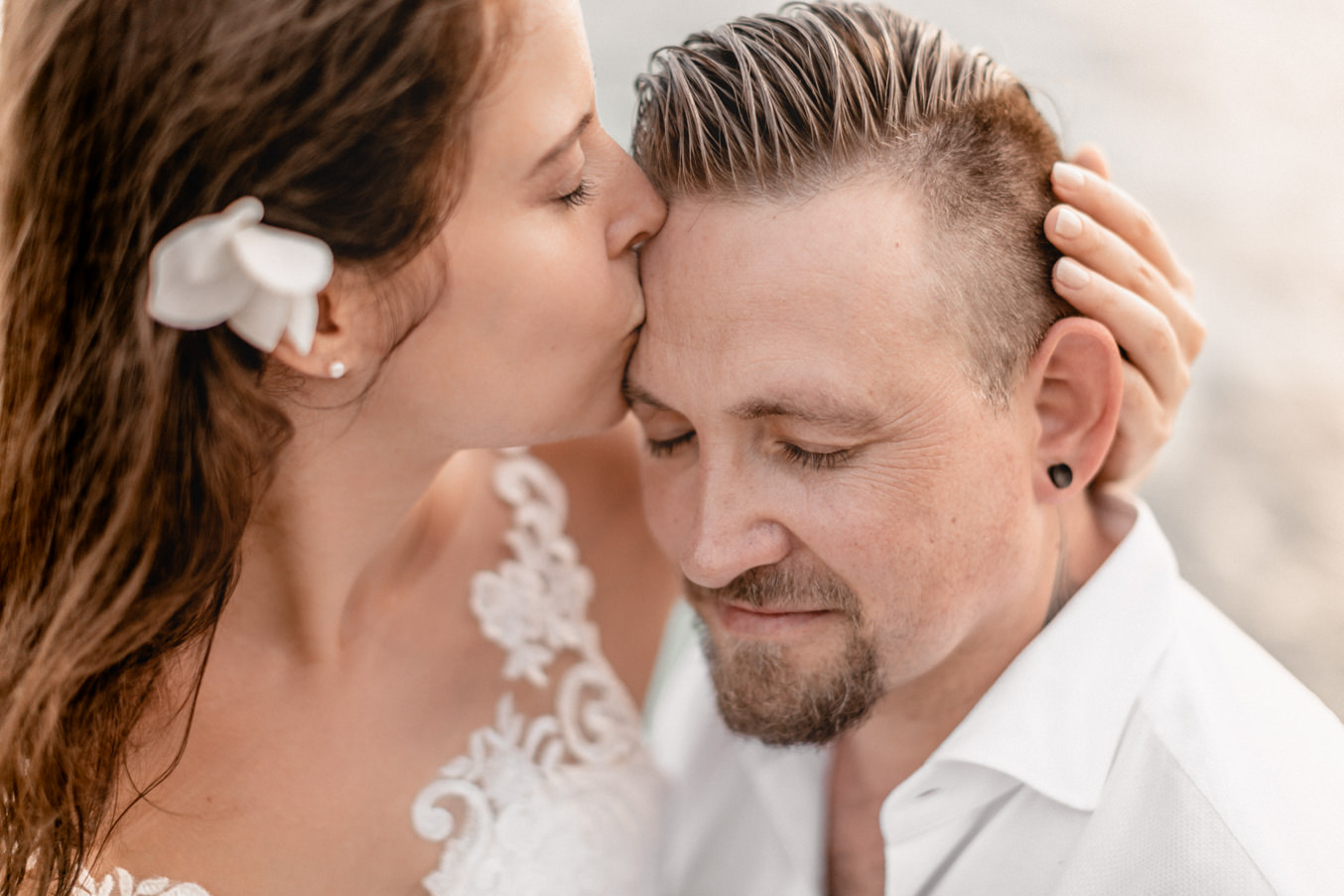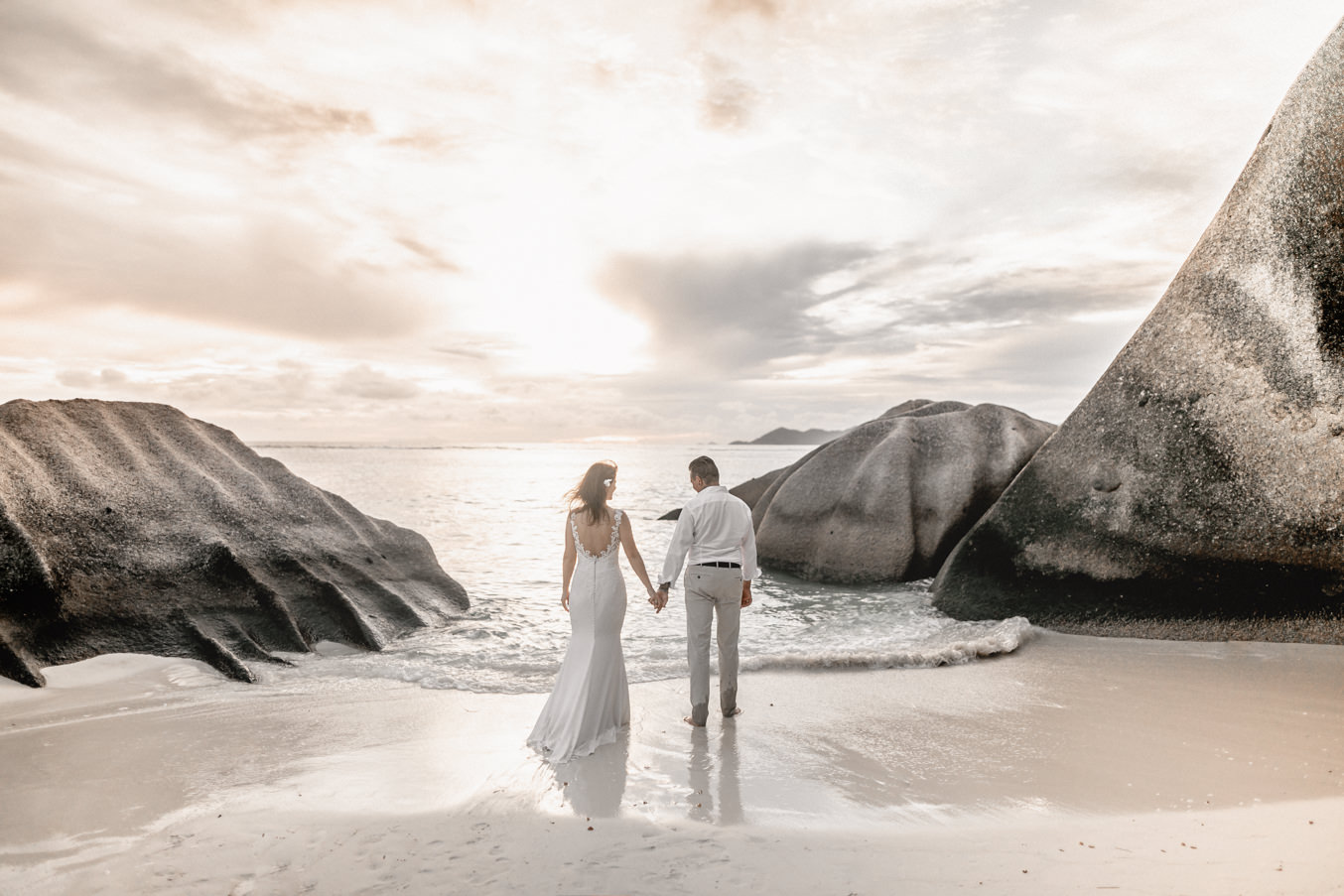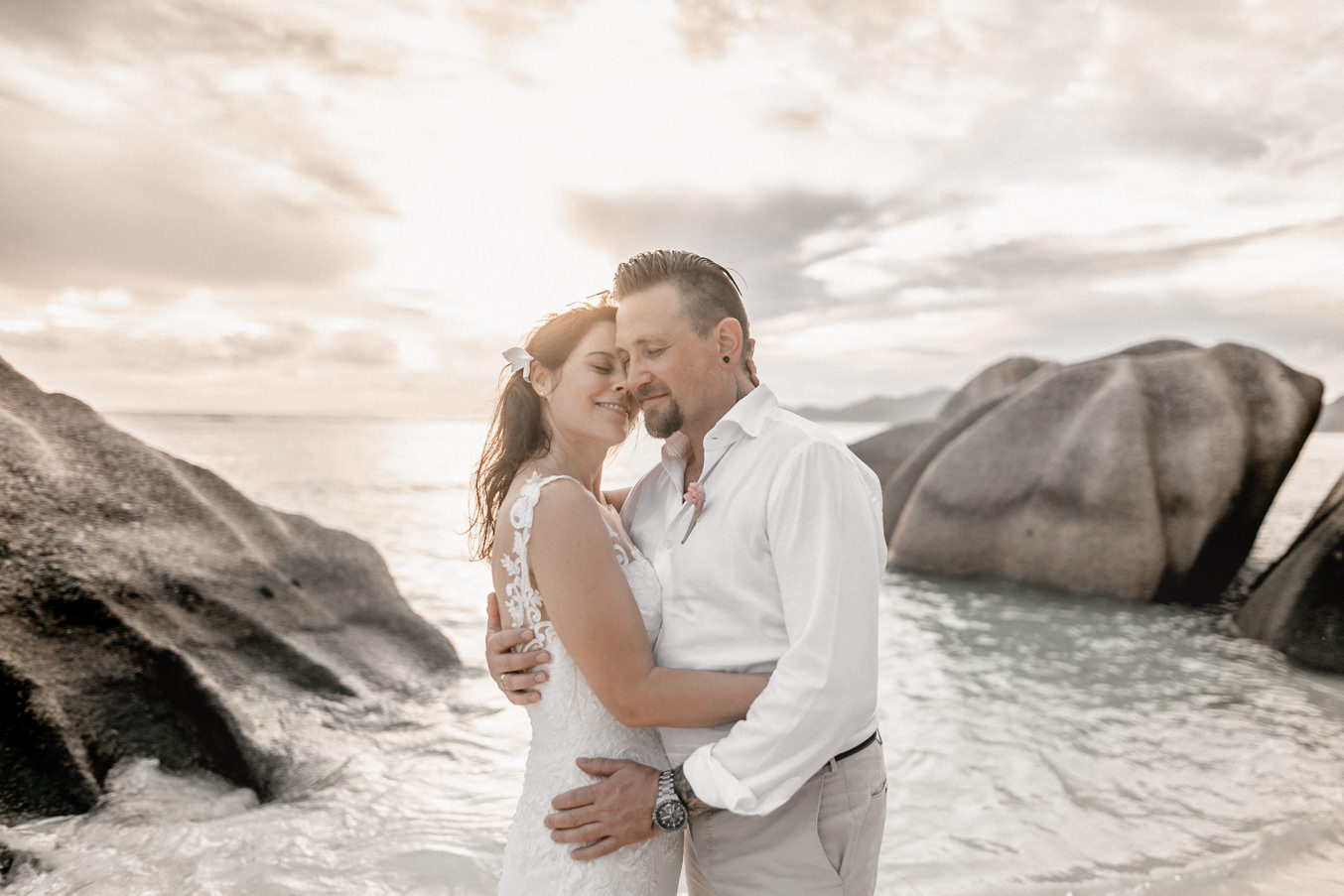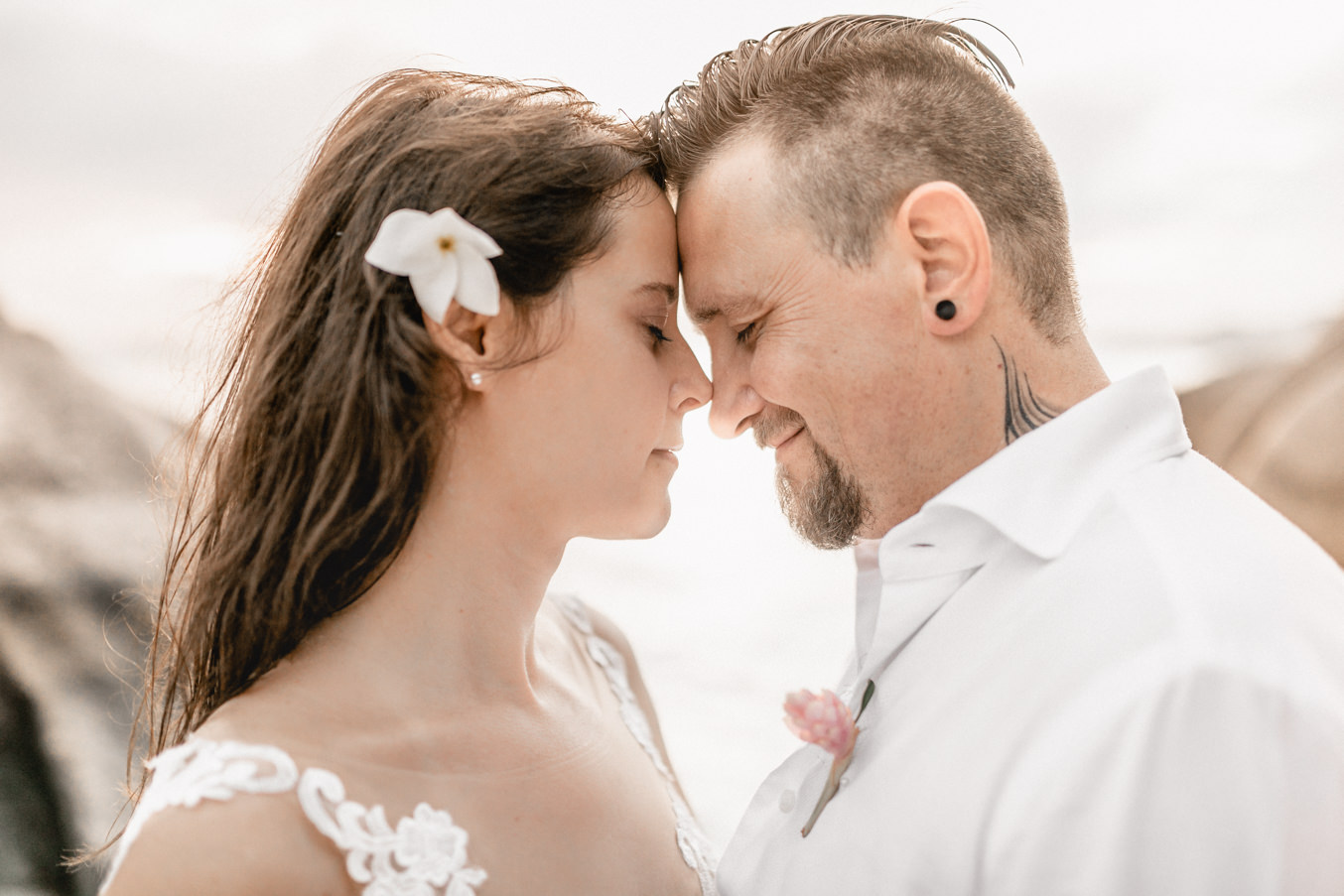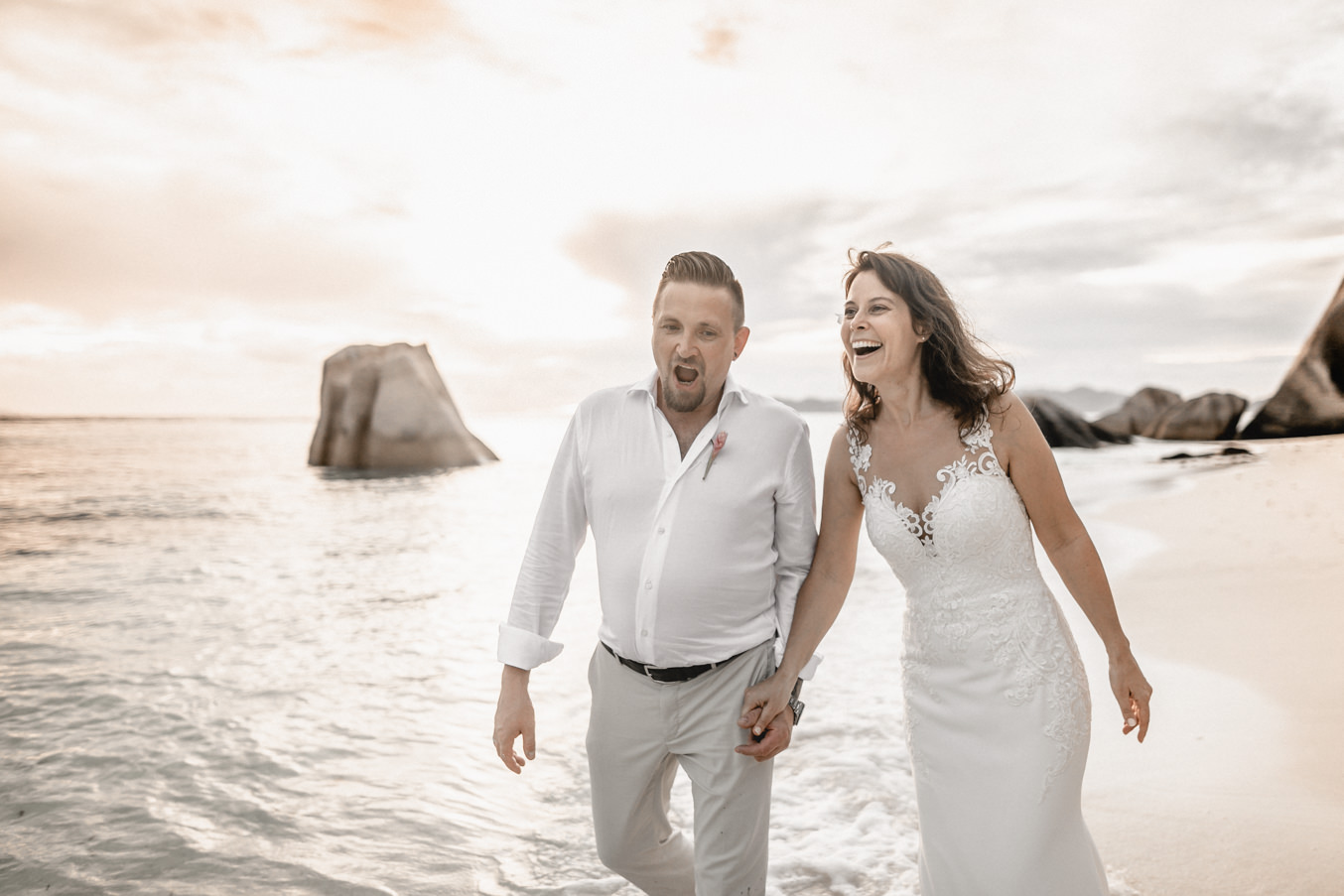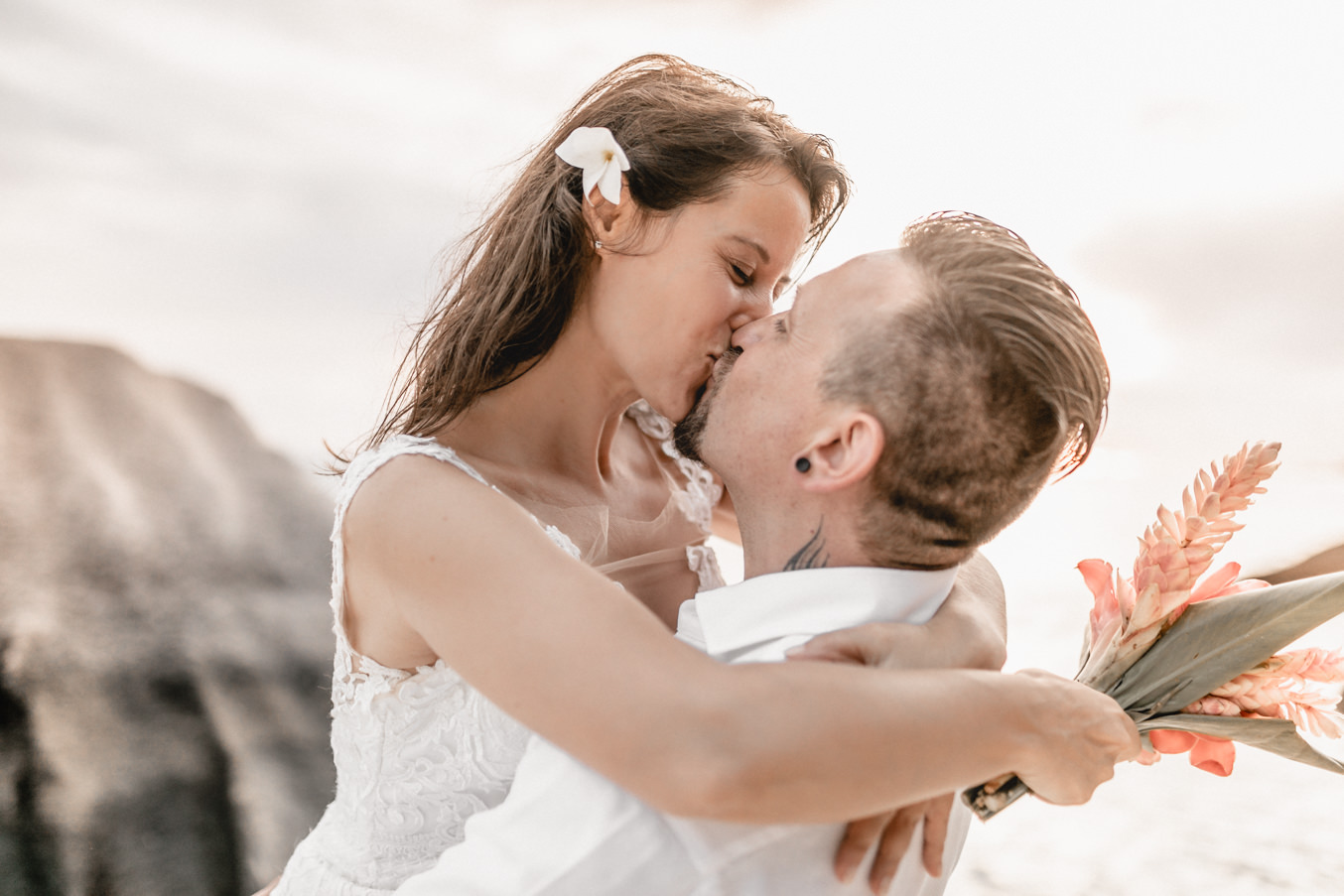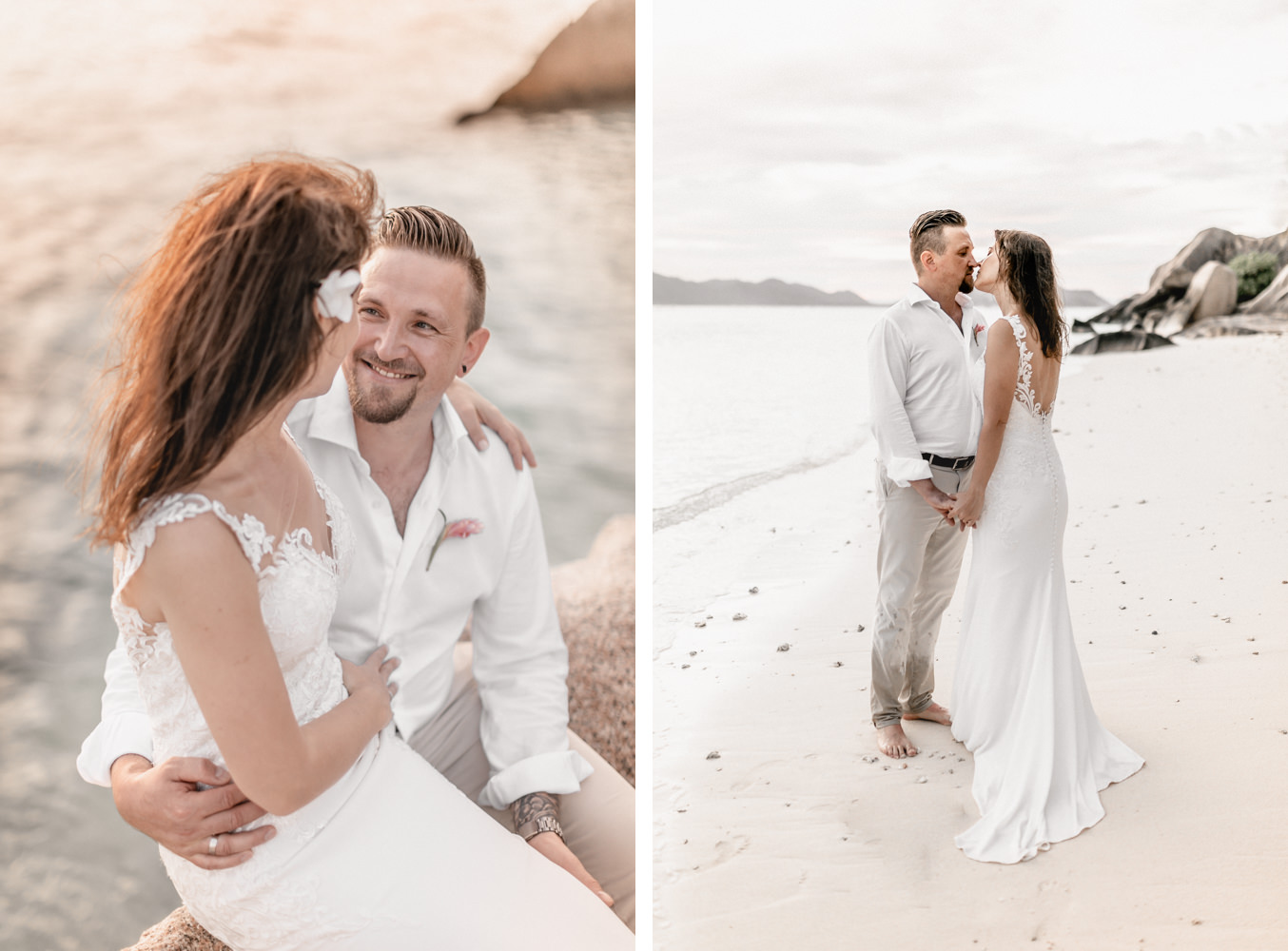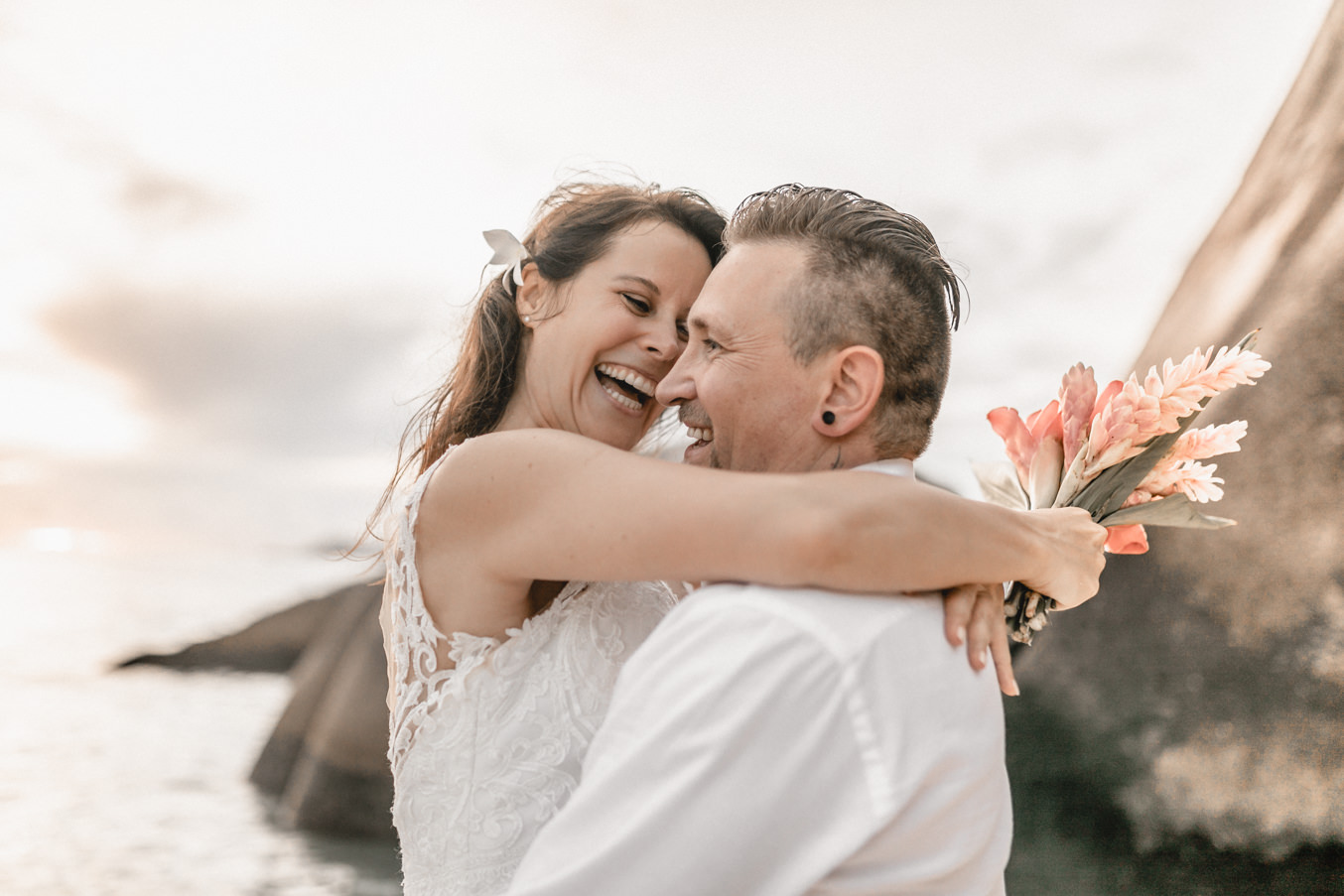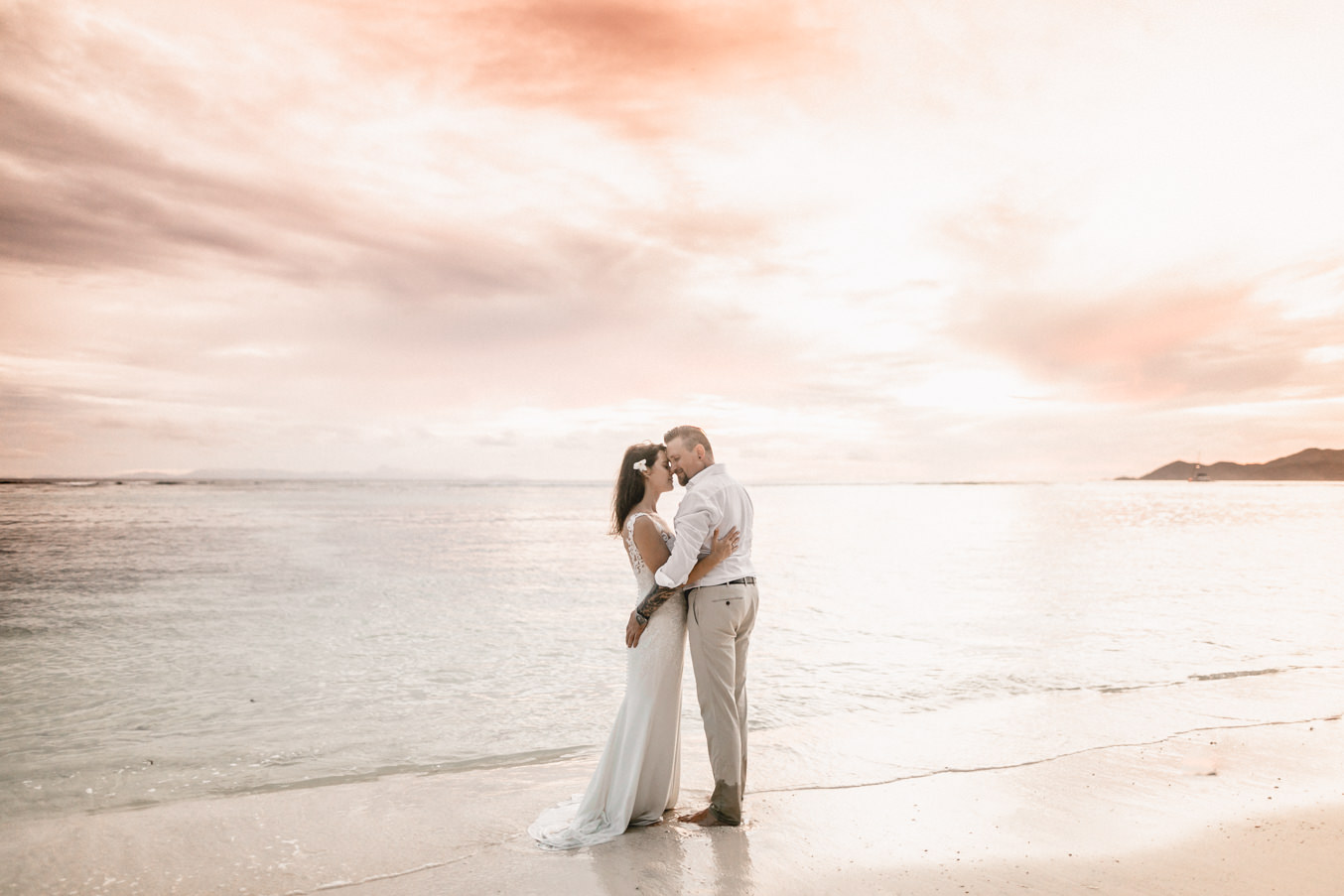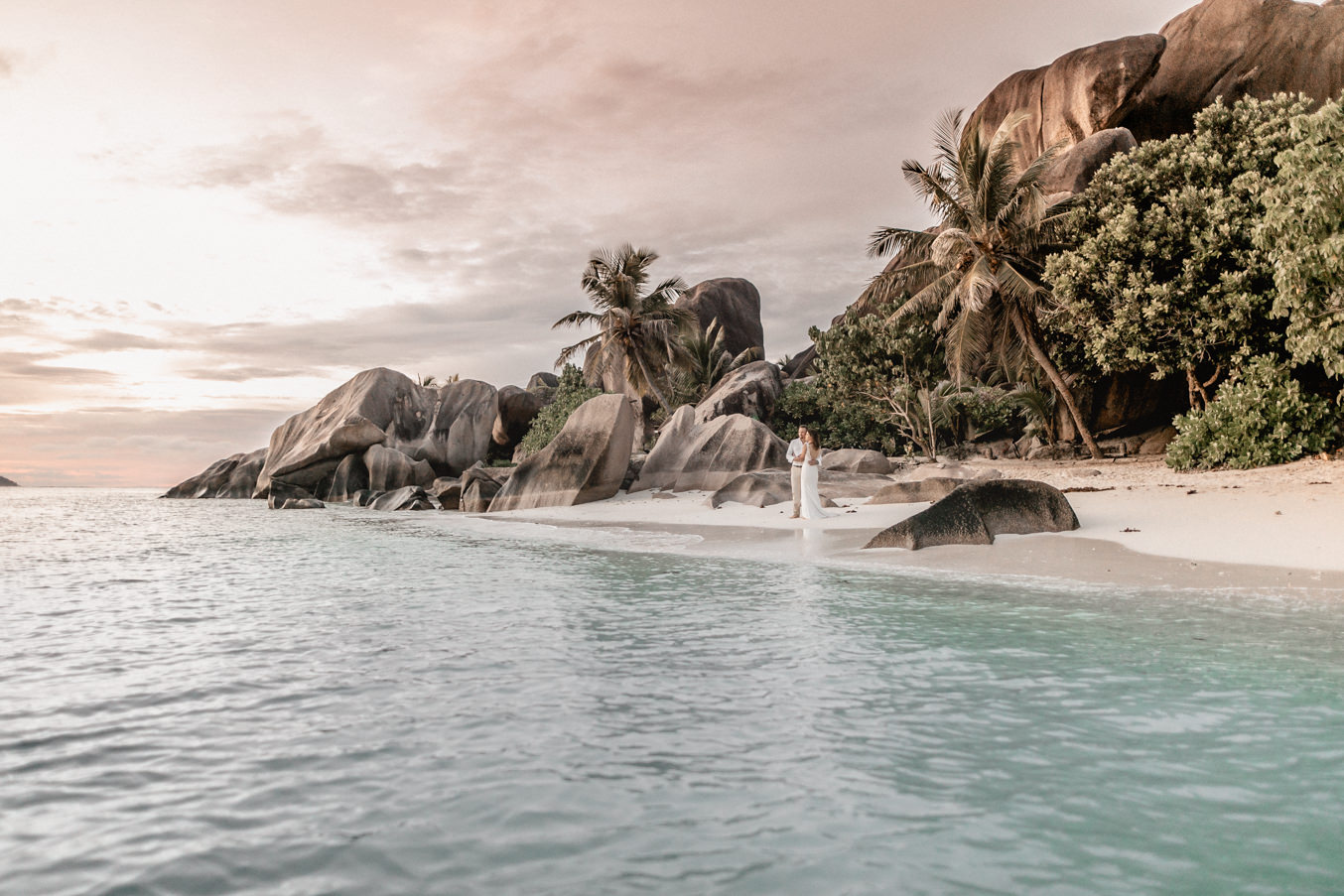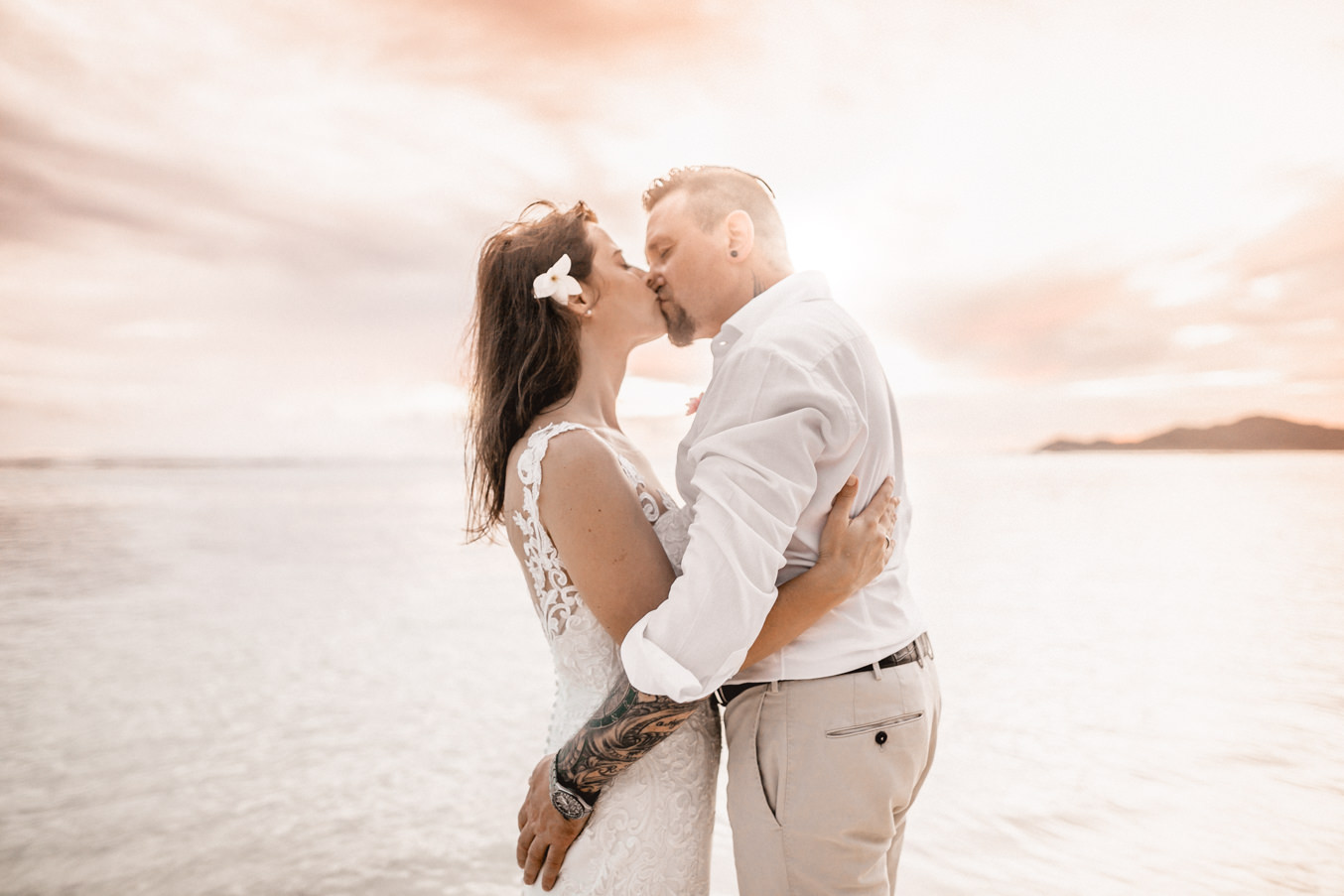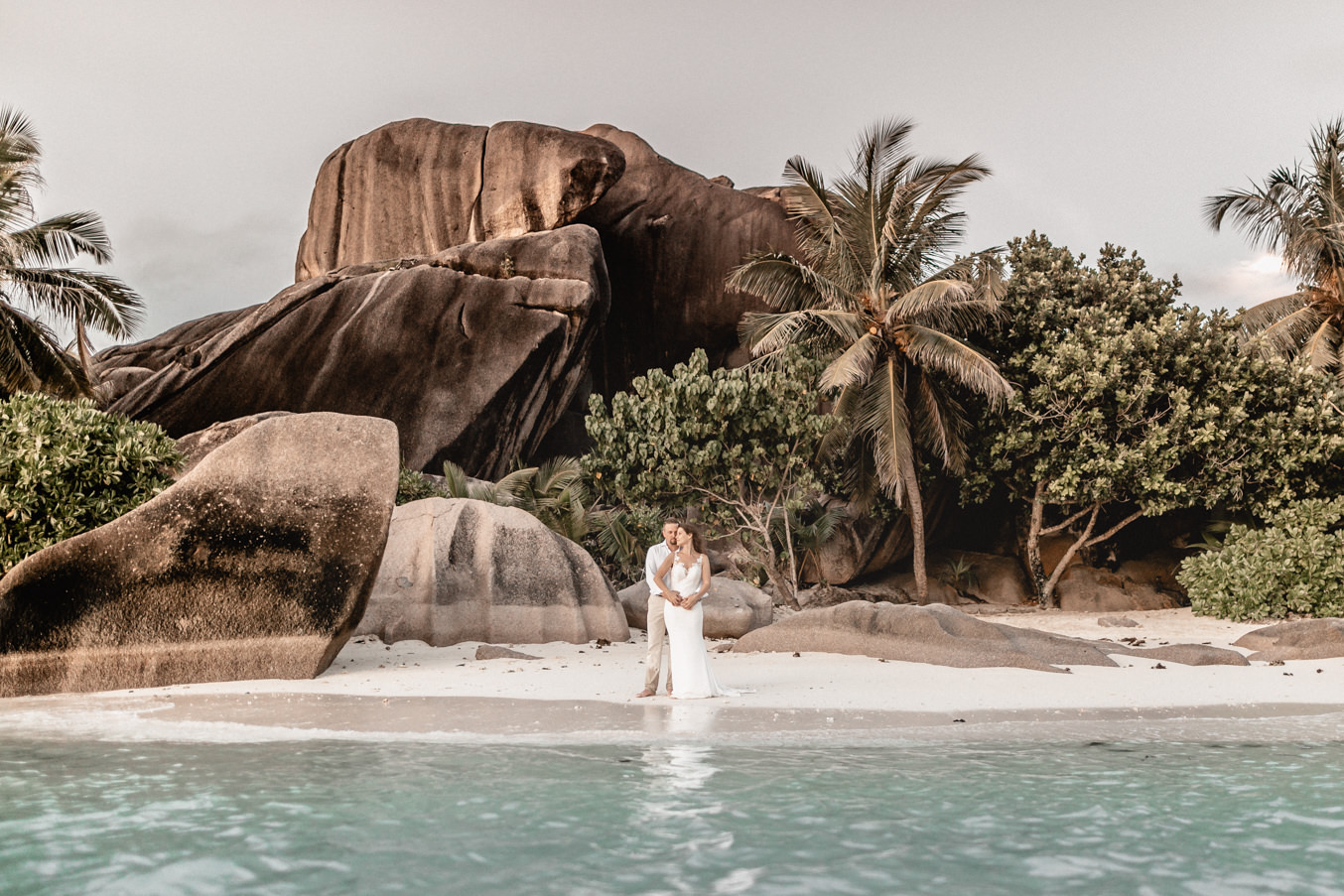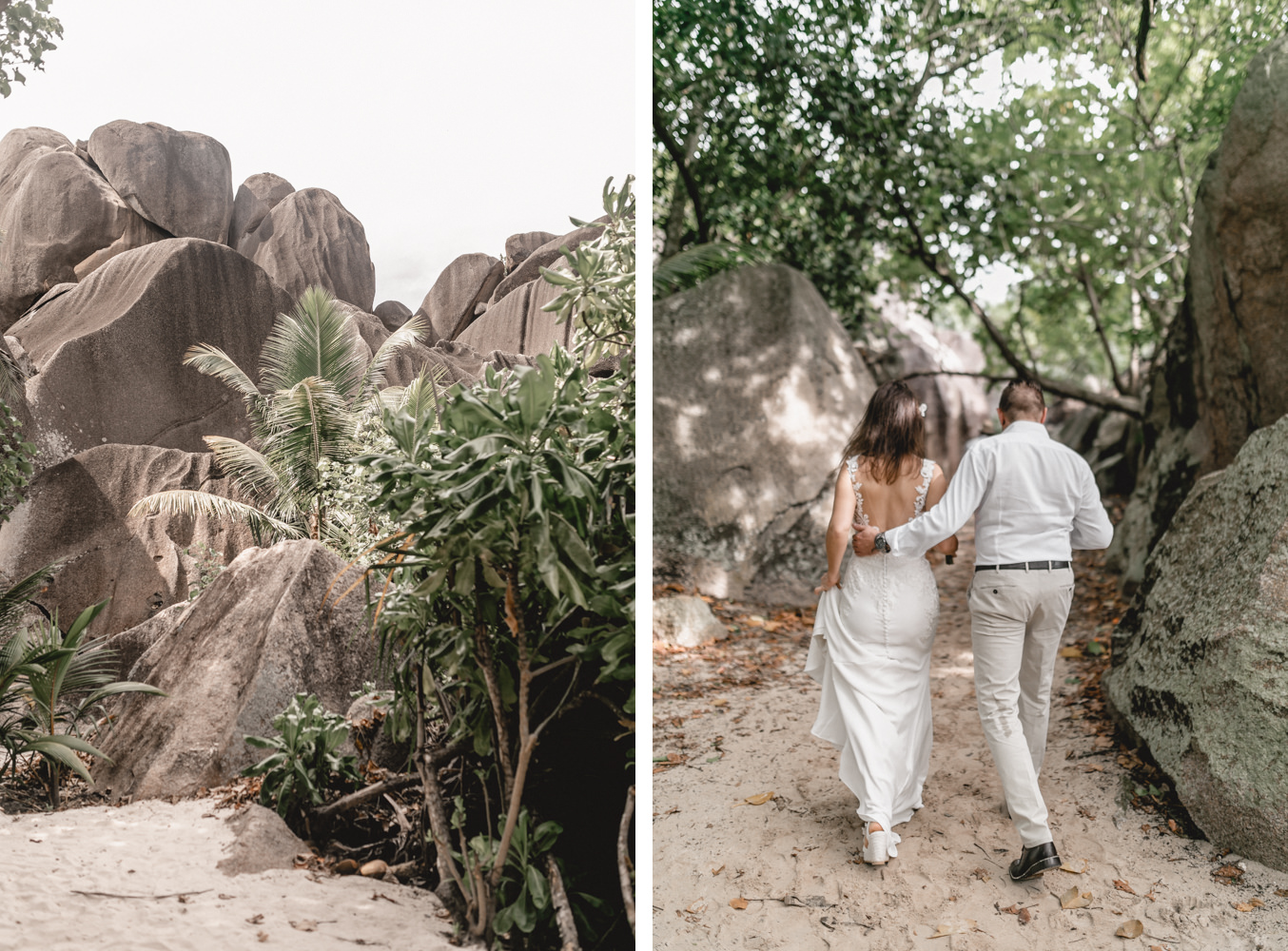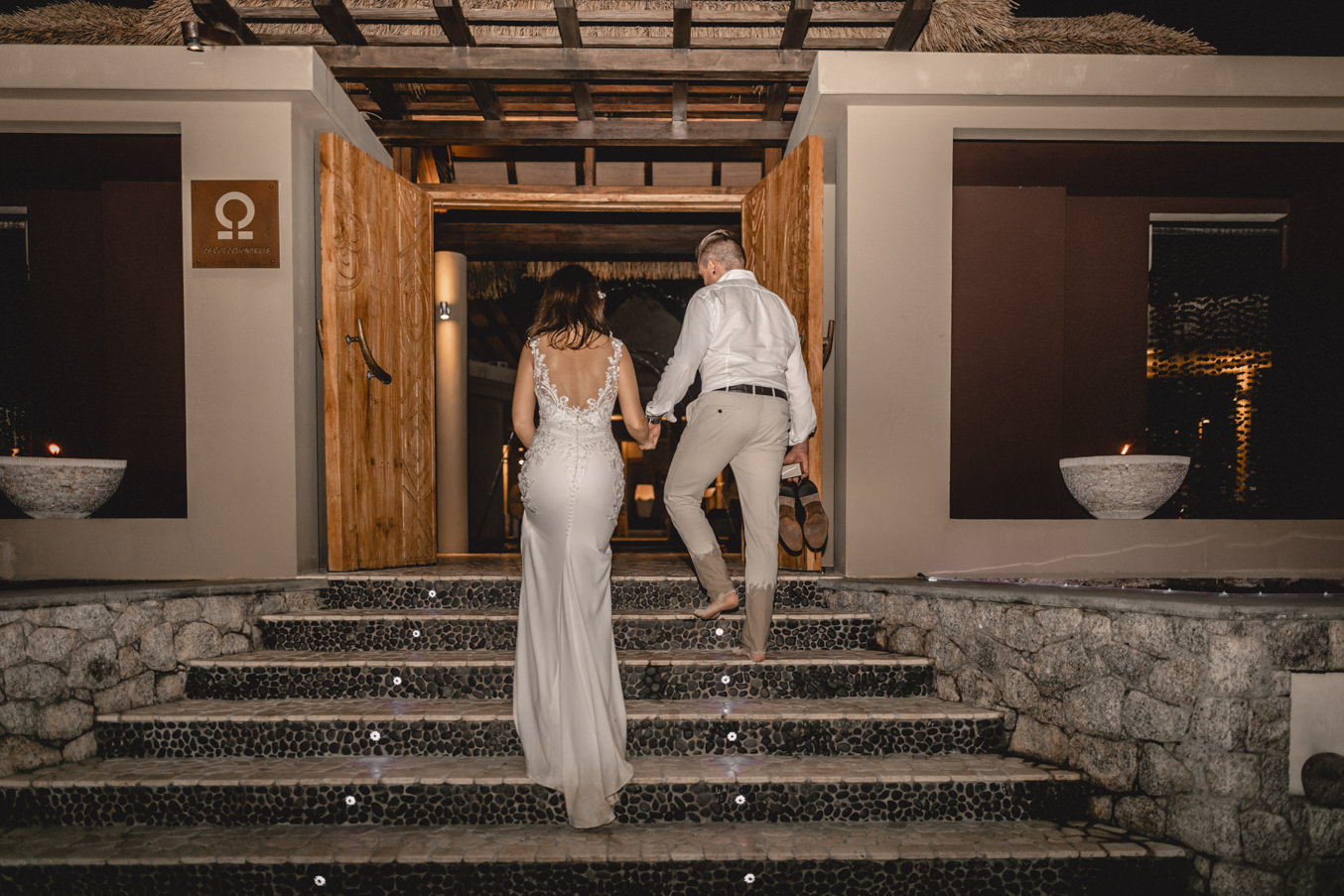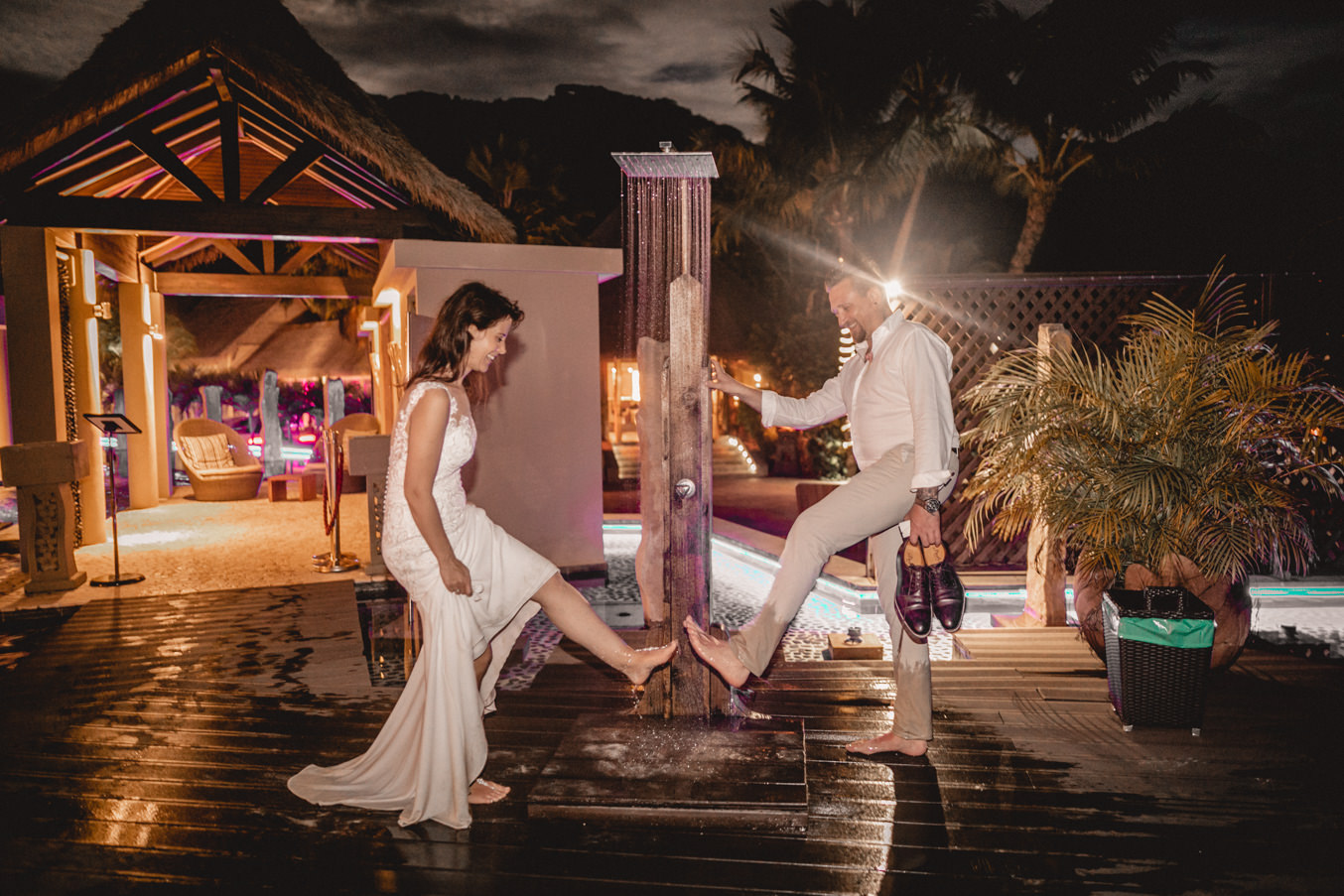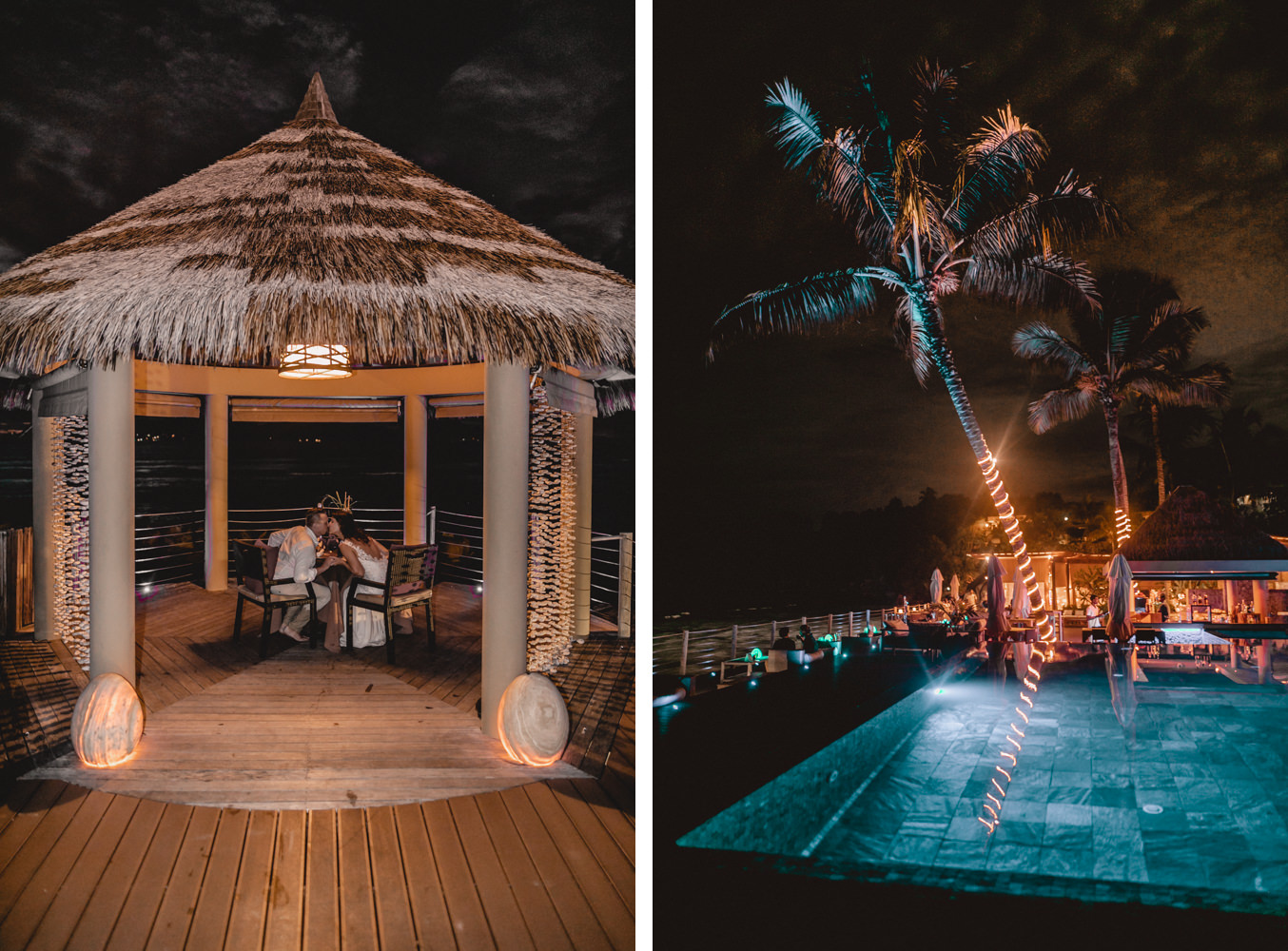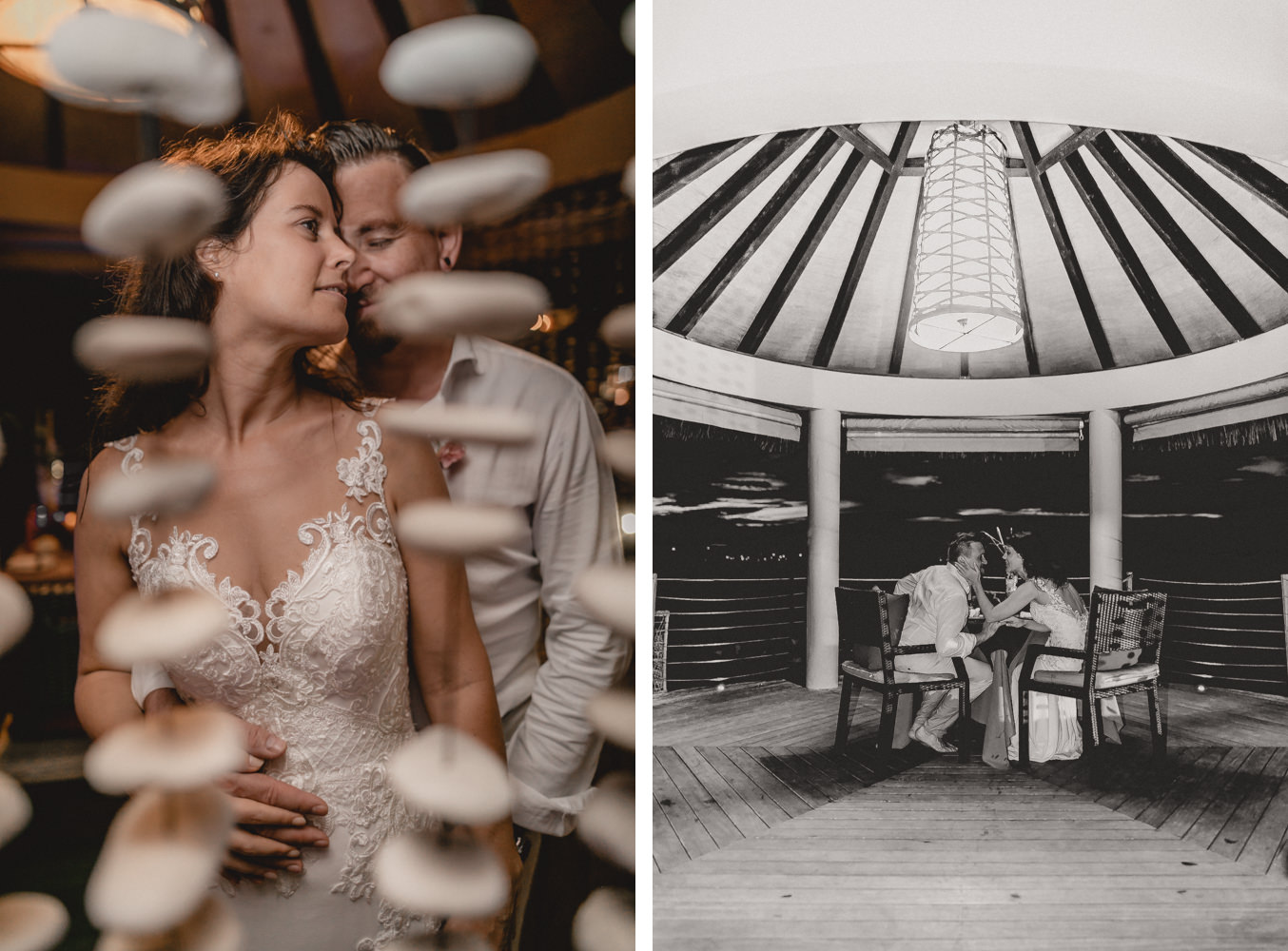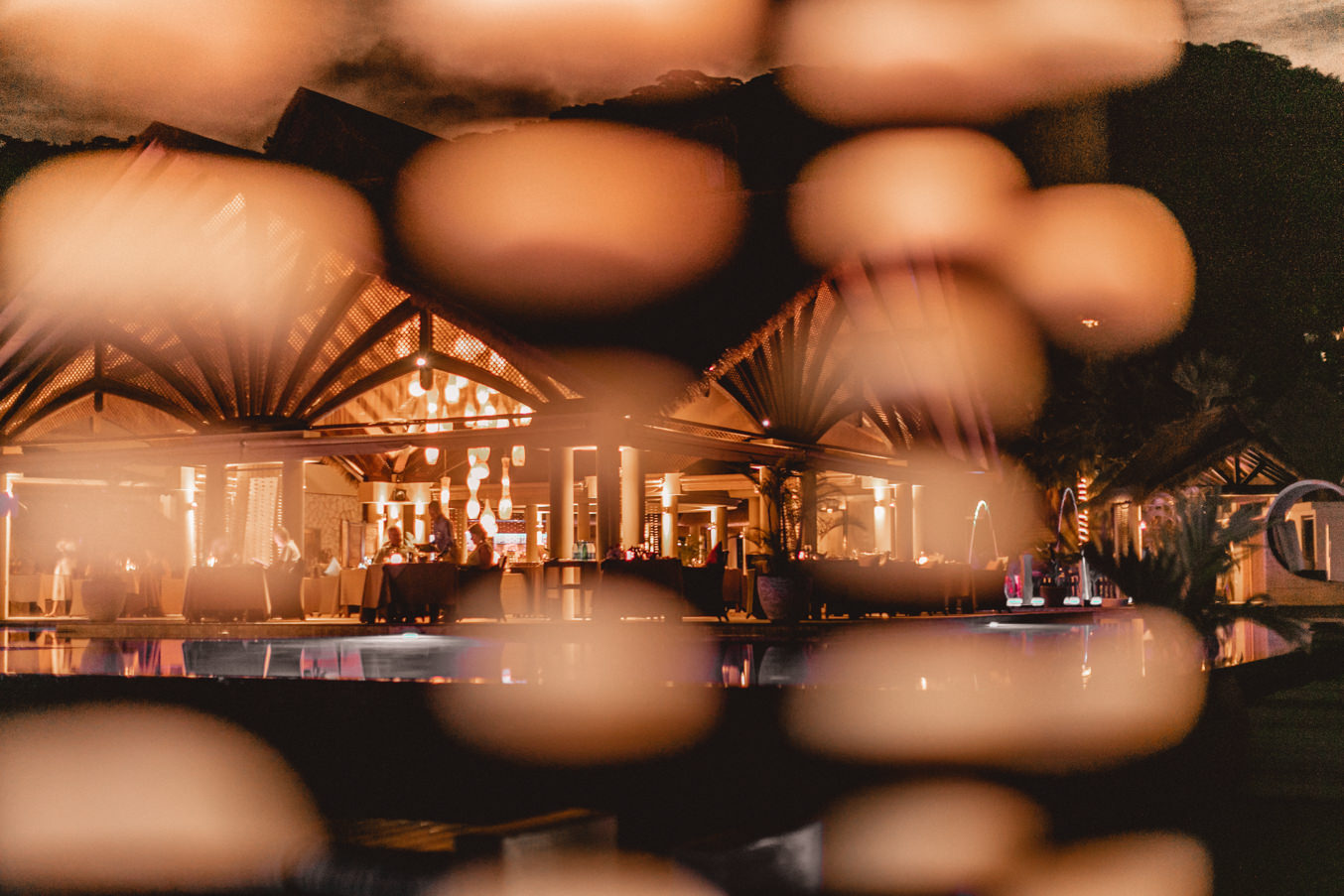 What about eloping in paradise?
Are you also planning a destination wedding on the beach or do you want to elope like them? Are you looking for a wedding or elopement photographer for the Seychelles or another paradise? Drop me some lines if you have any questions or need tips for your destination wedding.