INDUSTRIAL WEDDING IN AN OLD MUSEUM
WEDDING PHOTOGRAPHER AND VIDEO IN DÜSSELDORF, GERMANY
These two are one of a kind. They have three children now (she gave birth to one of them around two month after their wedding) and got to manage their special they all by themselves. And it was a tricky one cause the location didn't offer usual wedding location skills (like water in the room where they've celebrated) cause it's normally an industrial museum. So somehow they've managed to prepare everything for their wedding day and it worked out so well – I'm so impressed! They had a sunny and lovely day and an outdoor ceremony with their families and friends with a great party afterwards.
While they were planning they were looking for a wedding photographer and for a video. In the beginning, they haven't been sure about booking a video on top of the photographic documentary. Well, obviously they've decided for some video highlights as well and told me that they were so happy for their decision. They're watching it several times a week and their girls love watching the wedding video as well. So lovely to see that these special memories are still a part of their everyday life.
If you wanna see some newborn and family photos we did after Fee giving birth to their third child, have a look at this gallery.
Now check out their whole story, it's so lovely.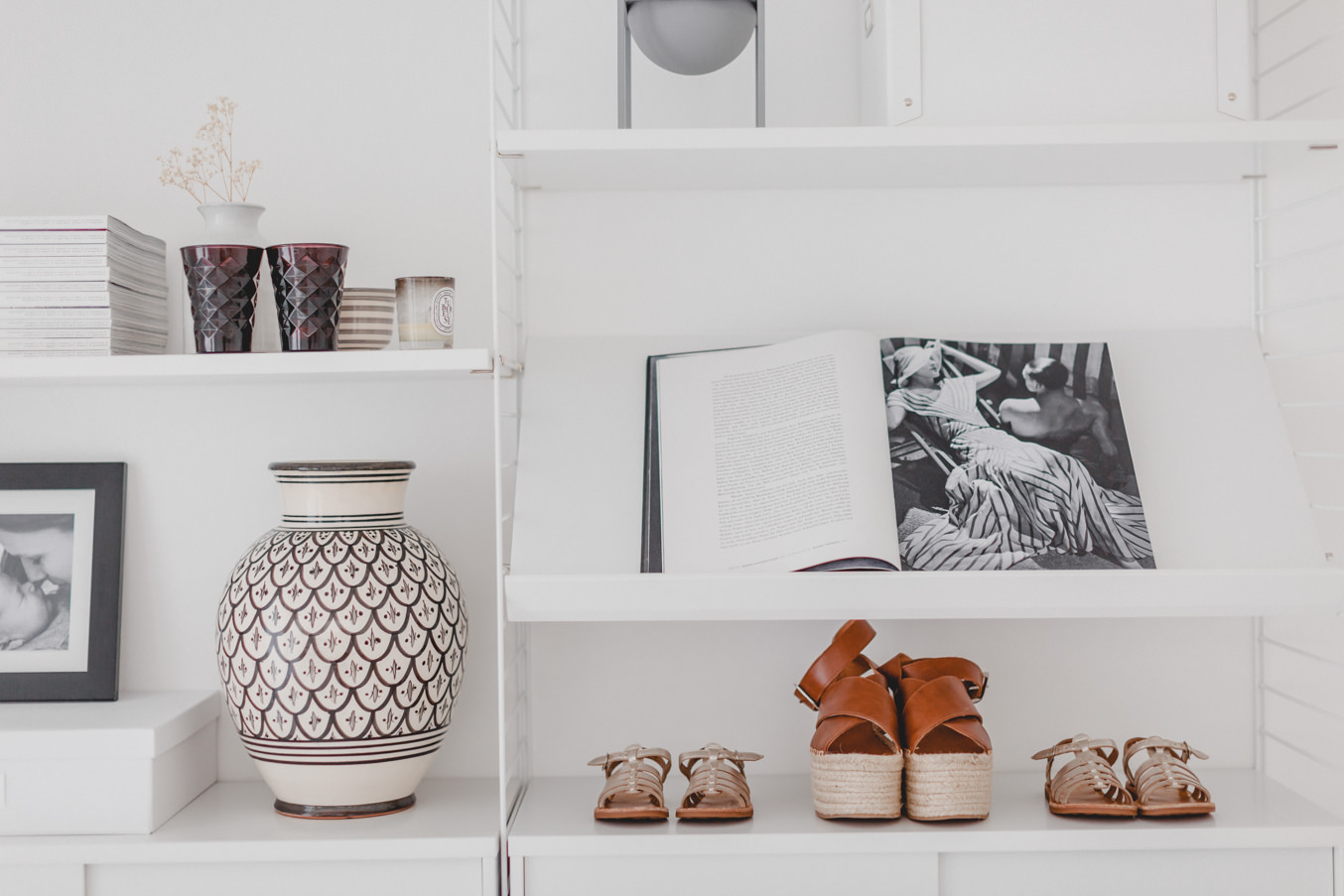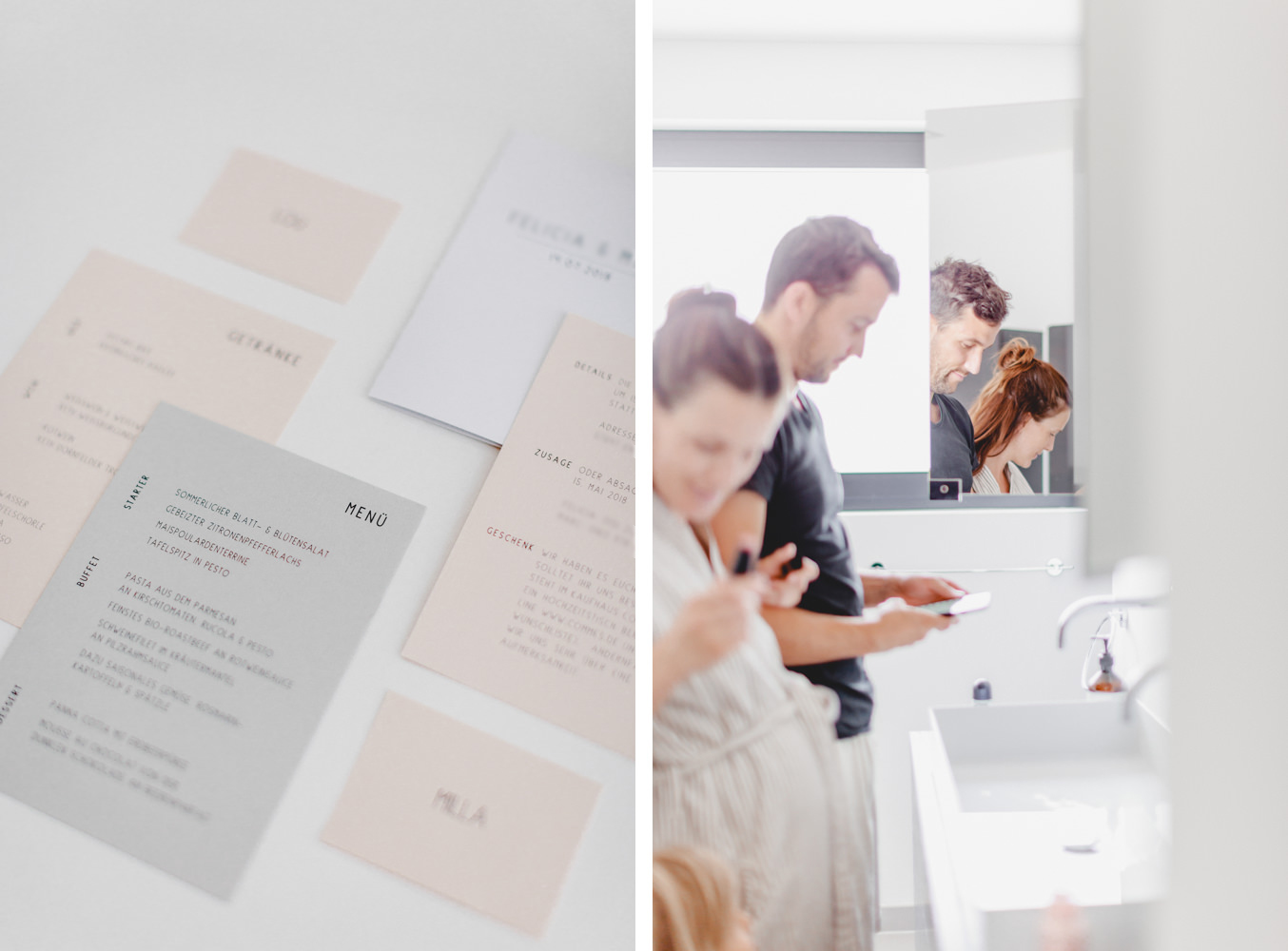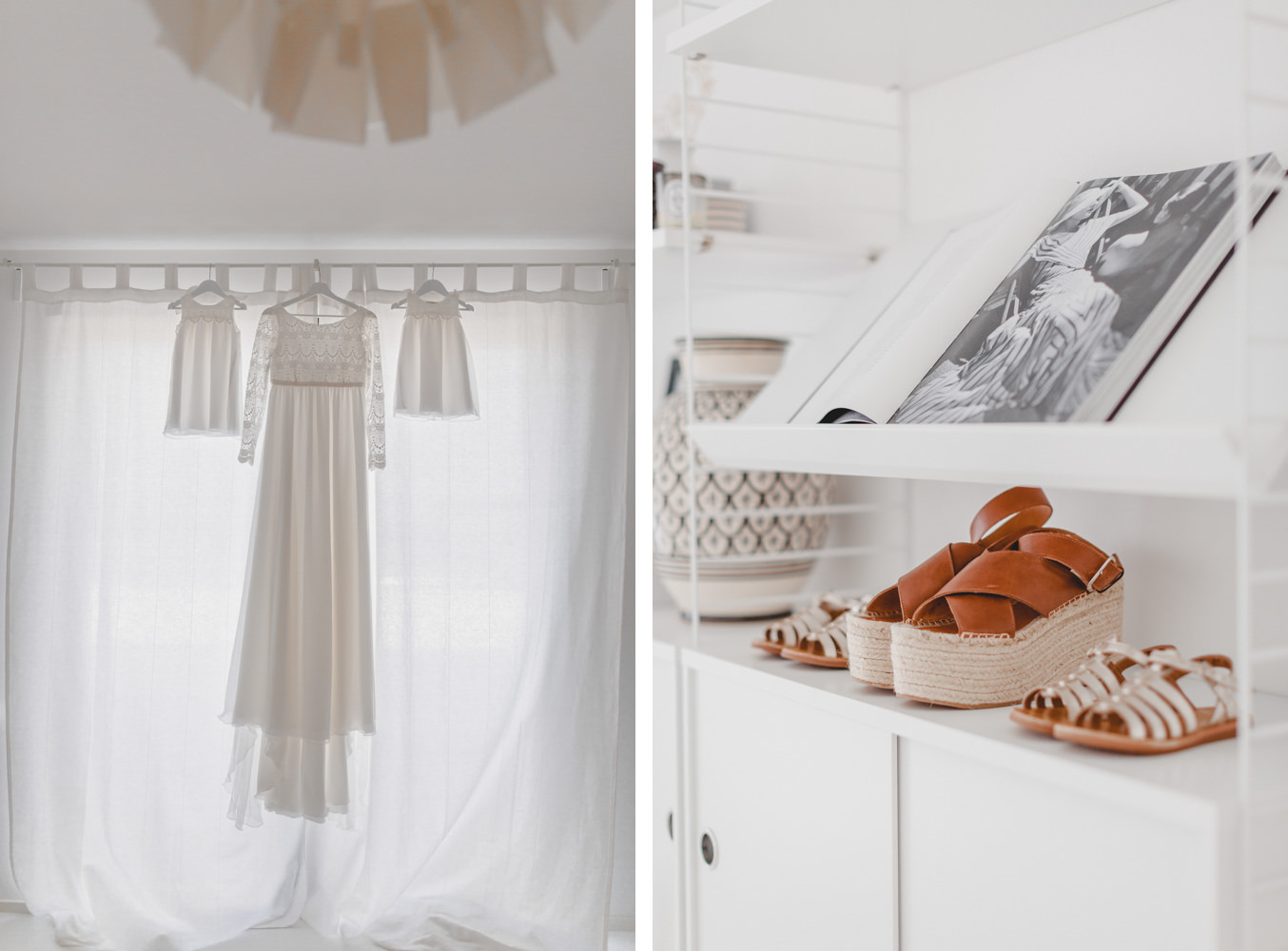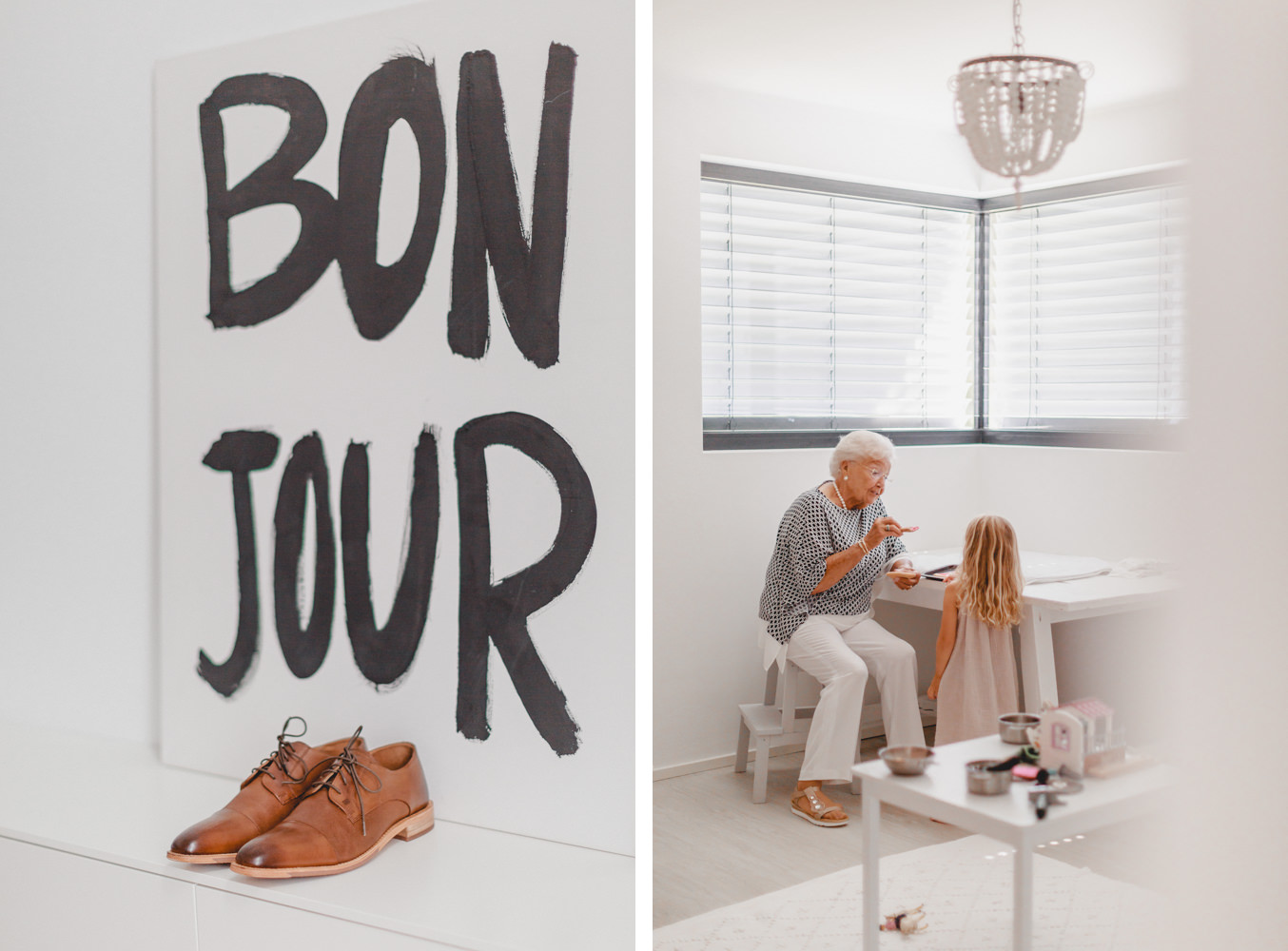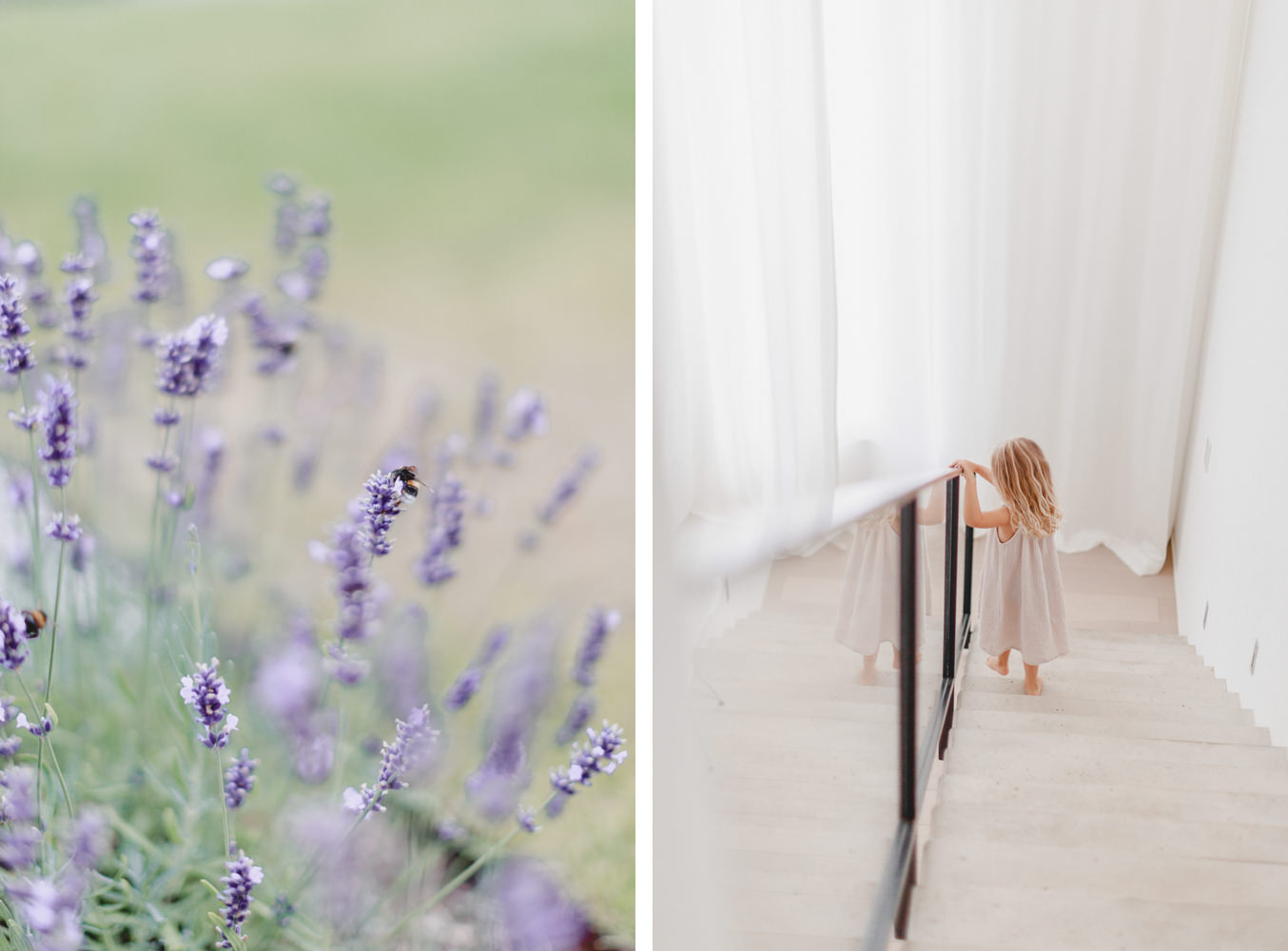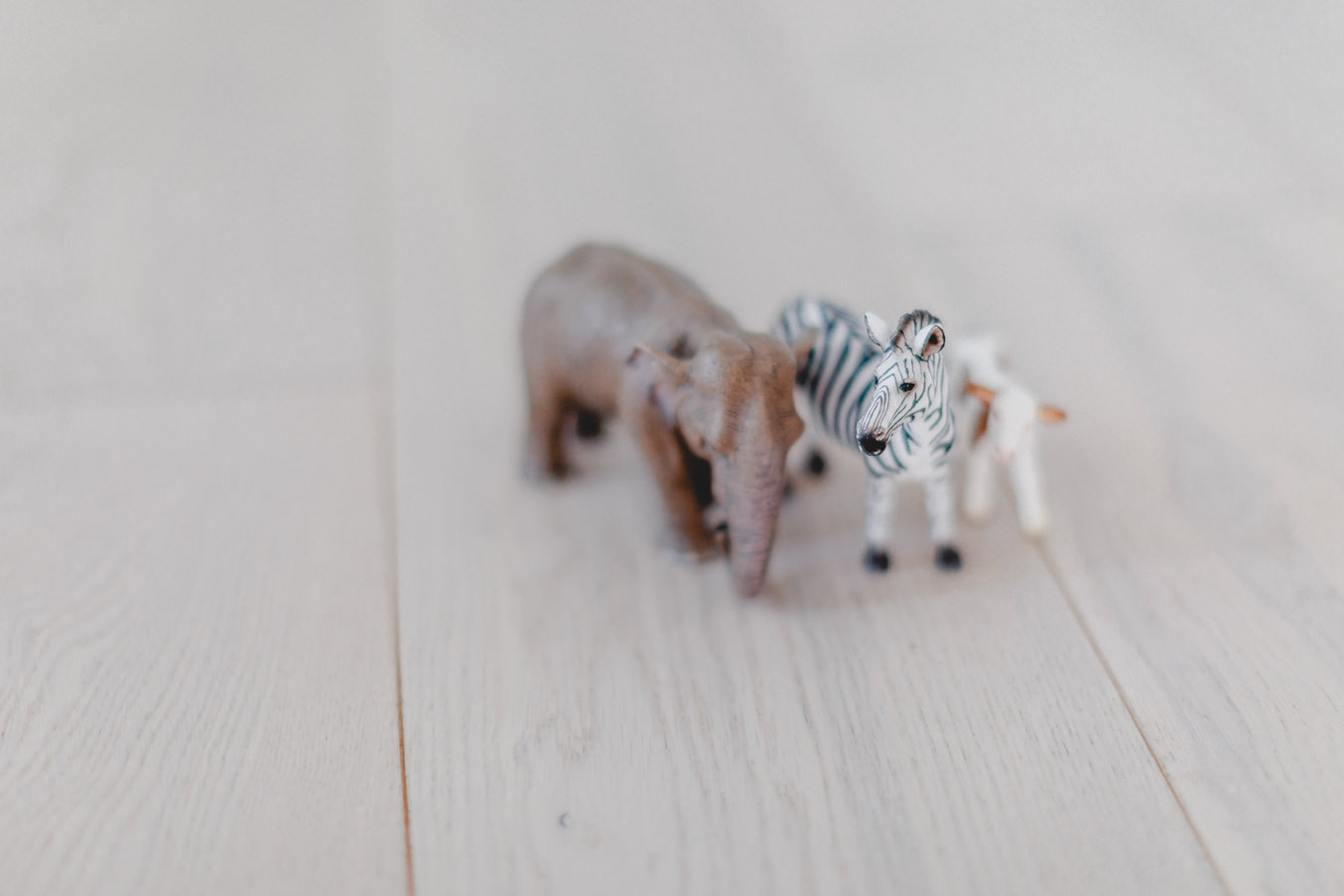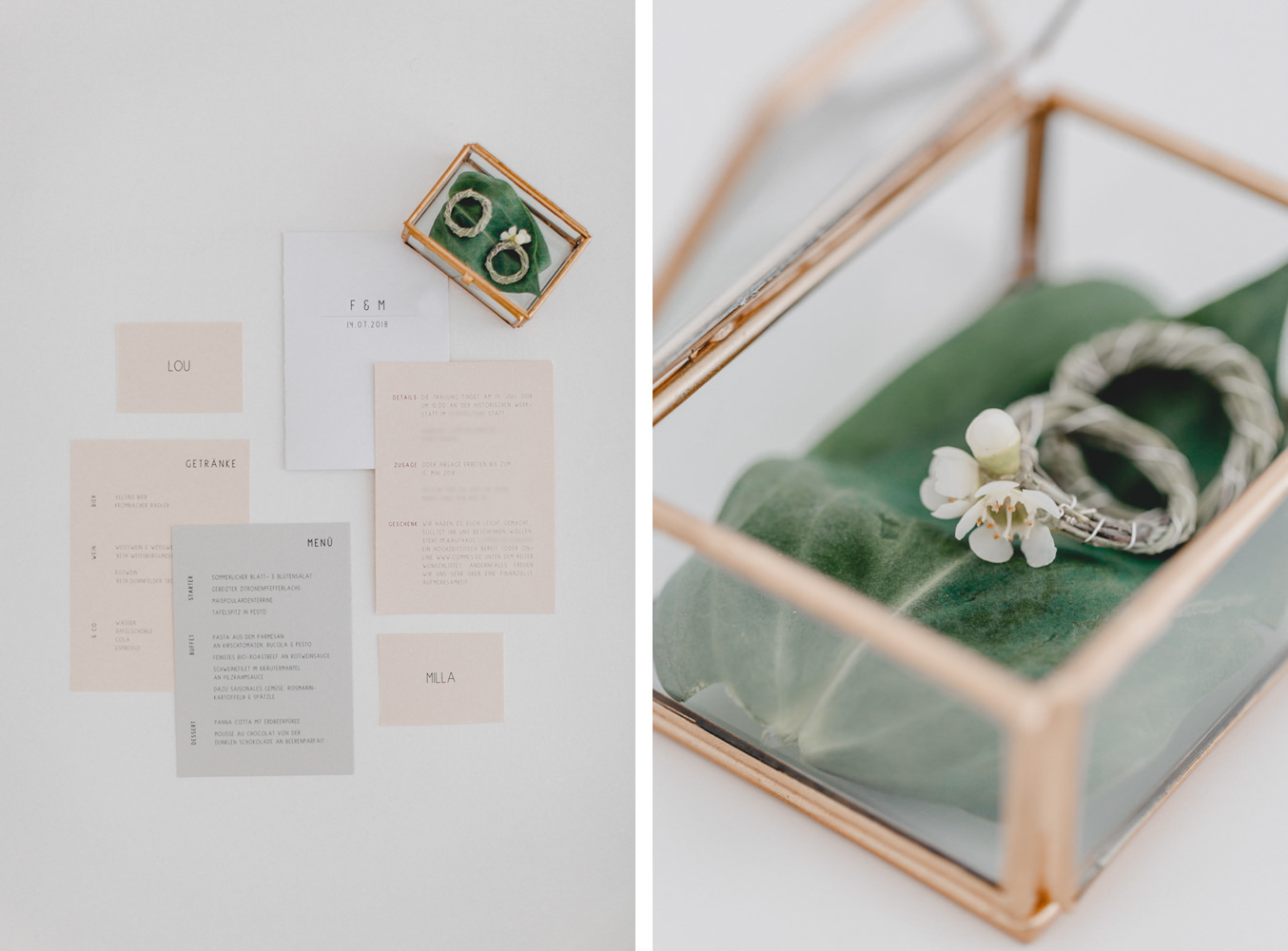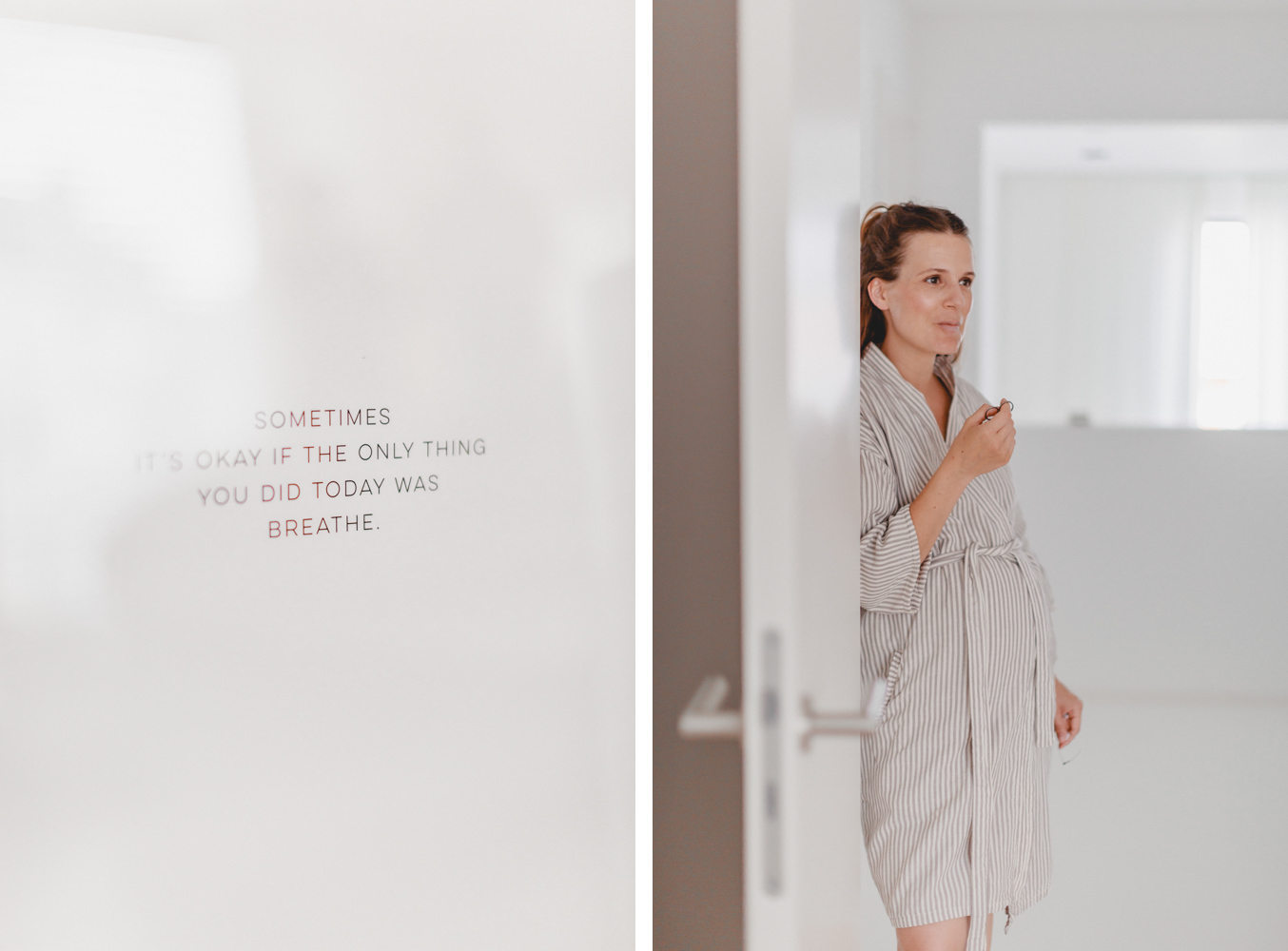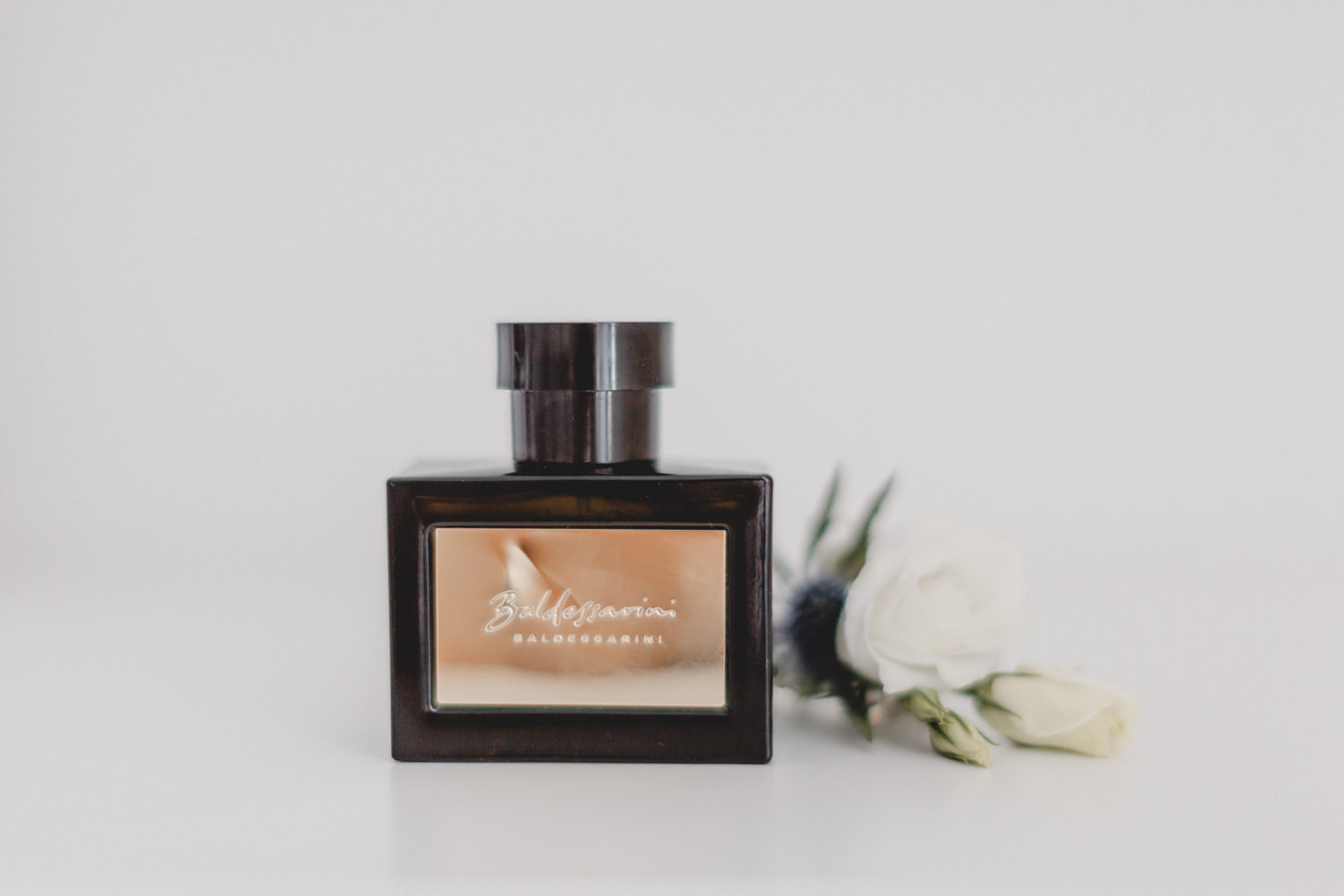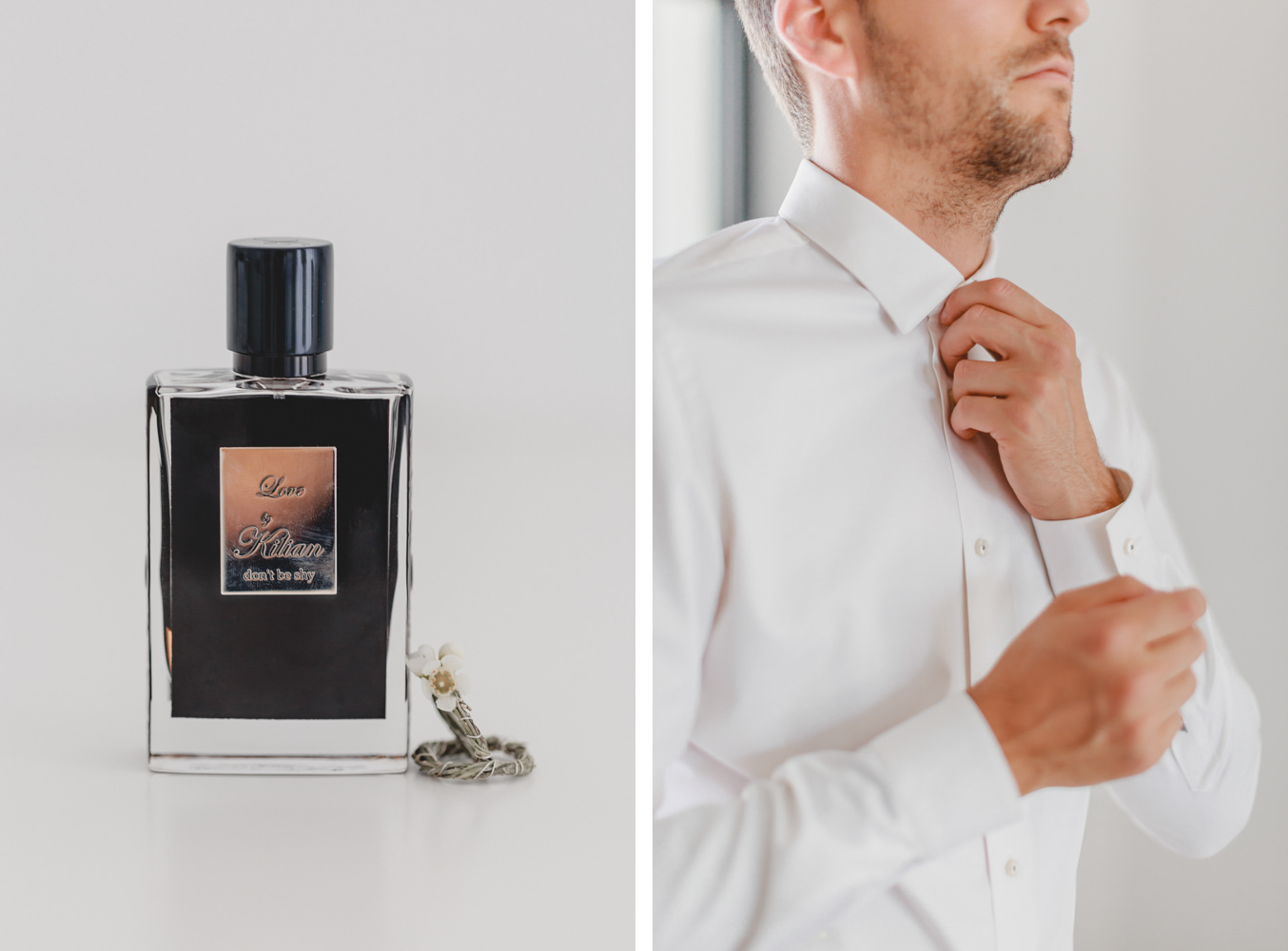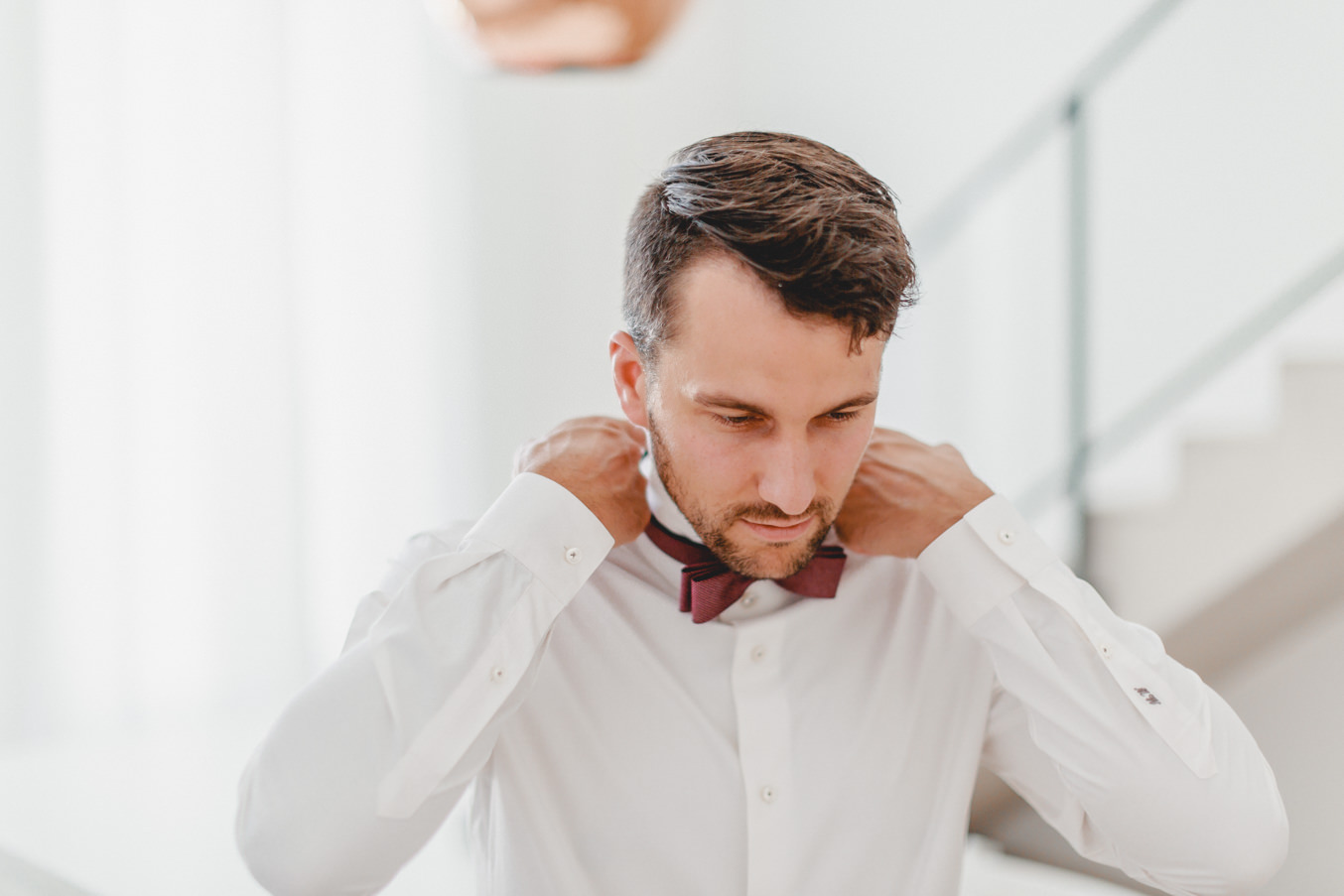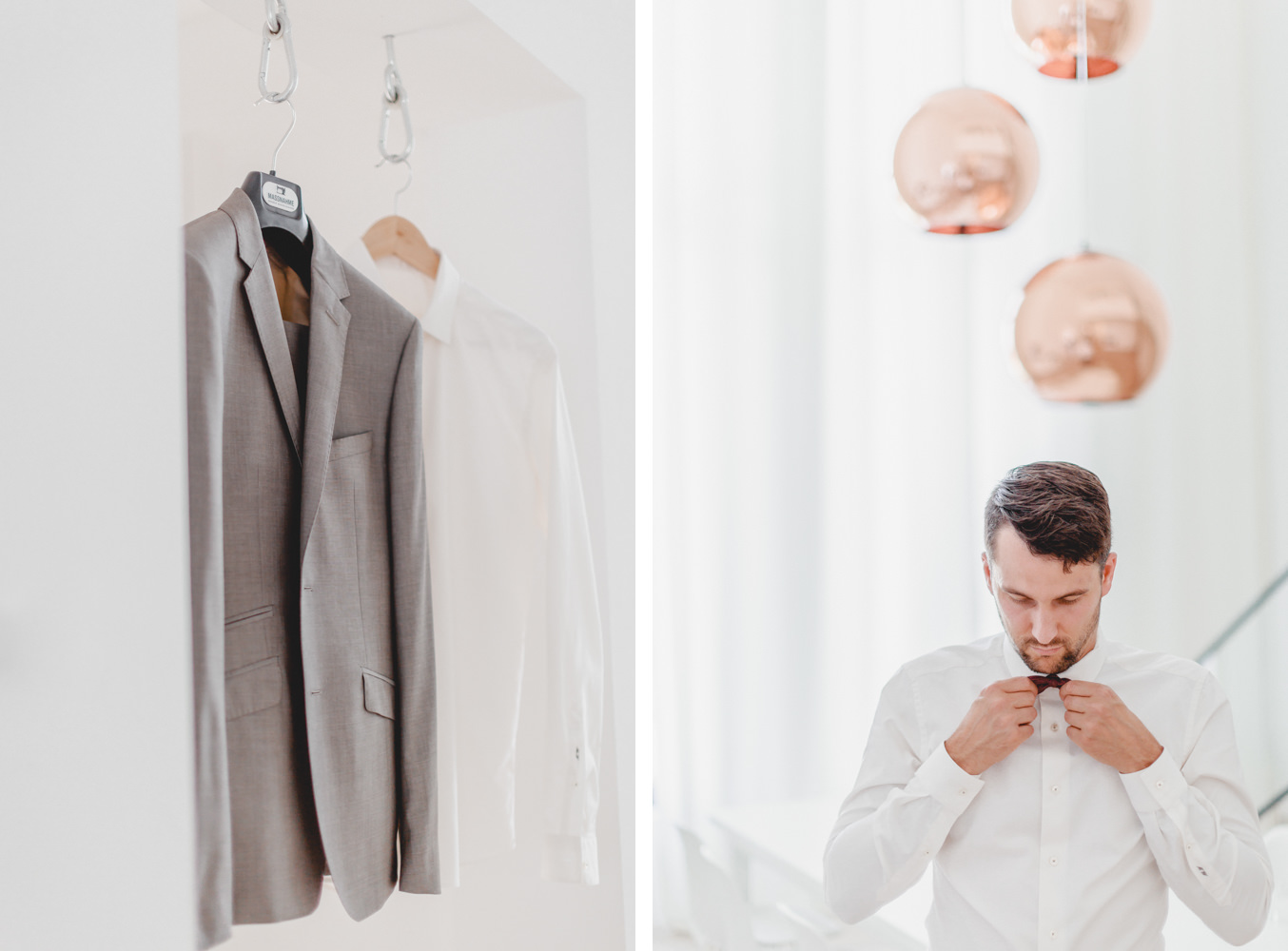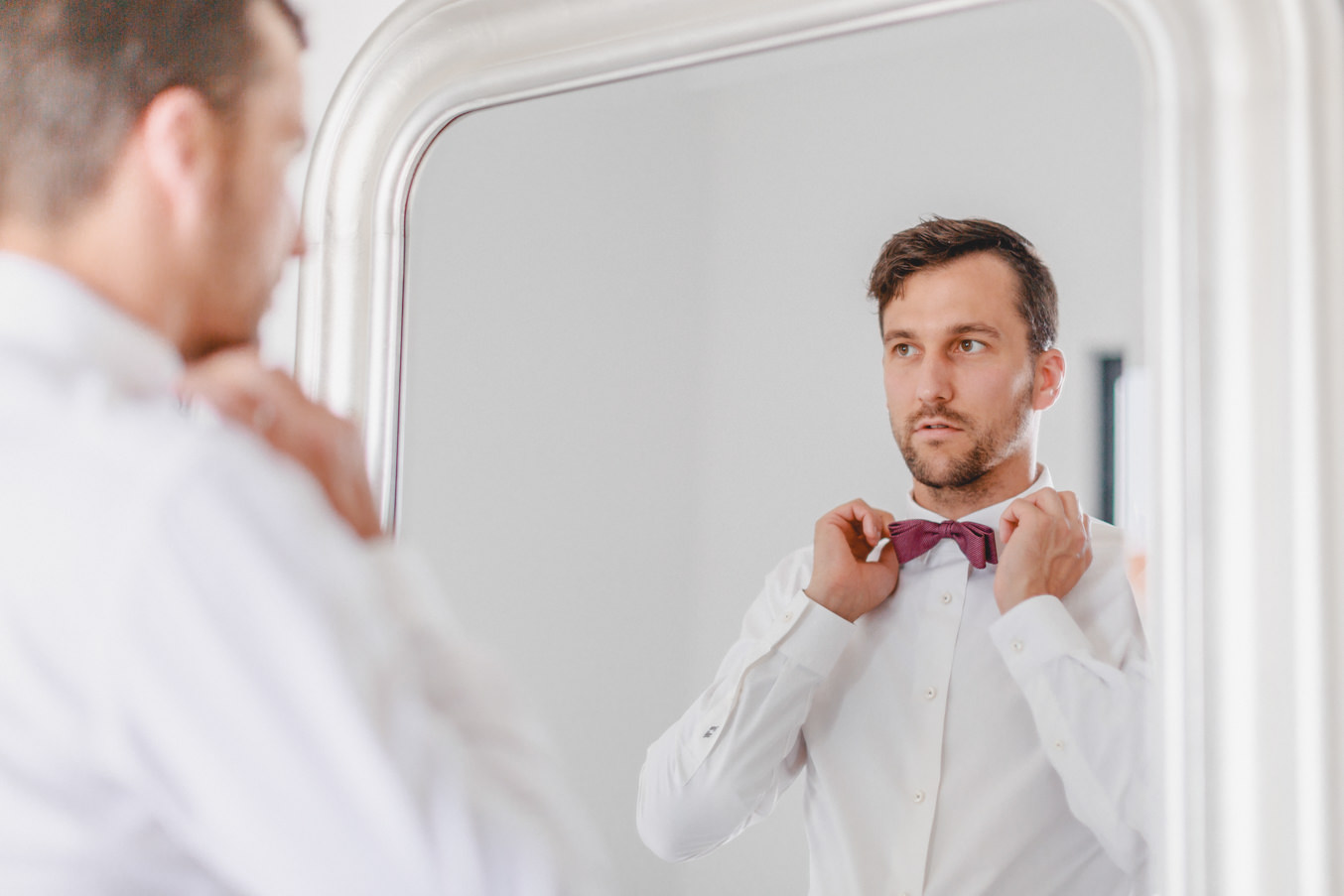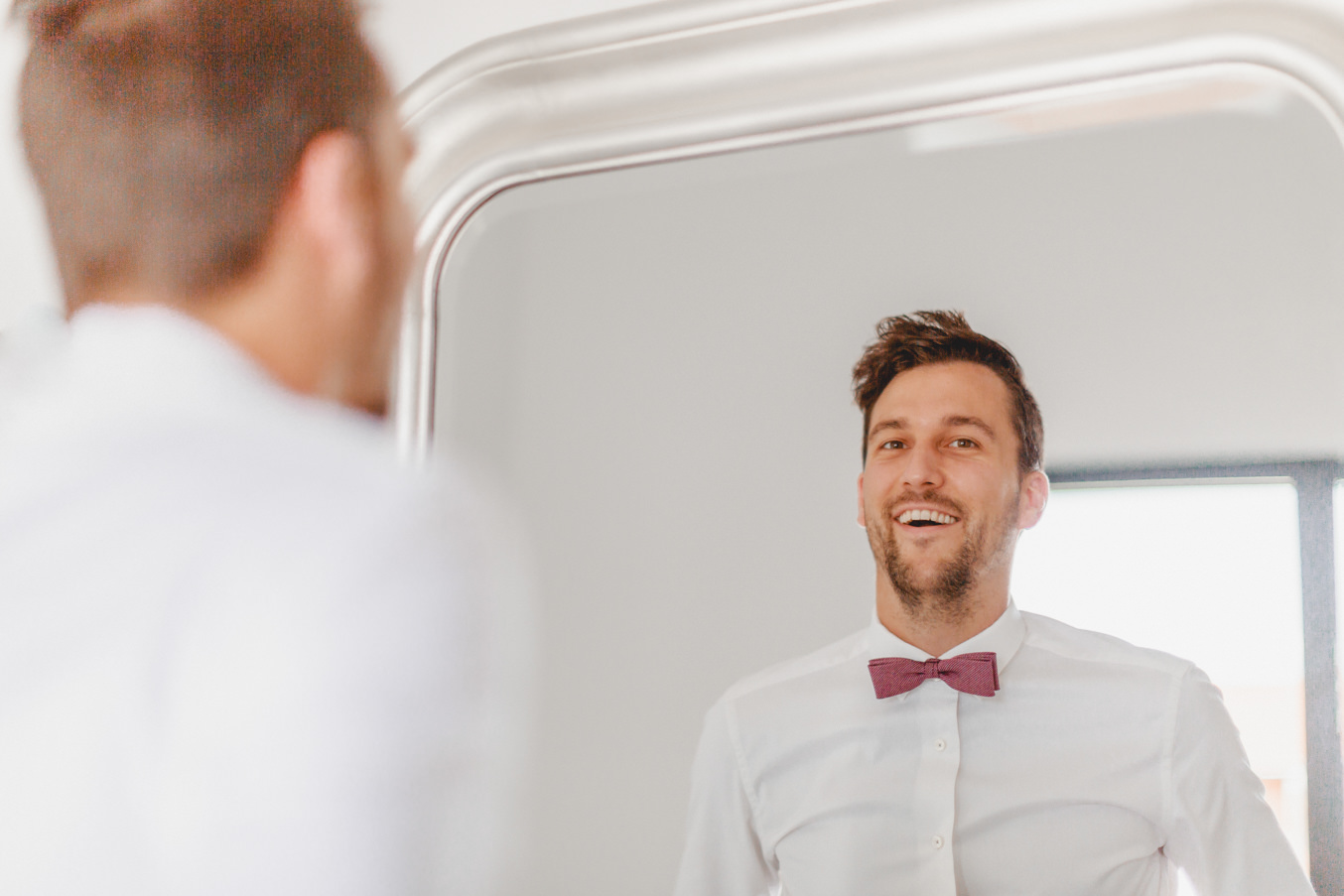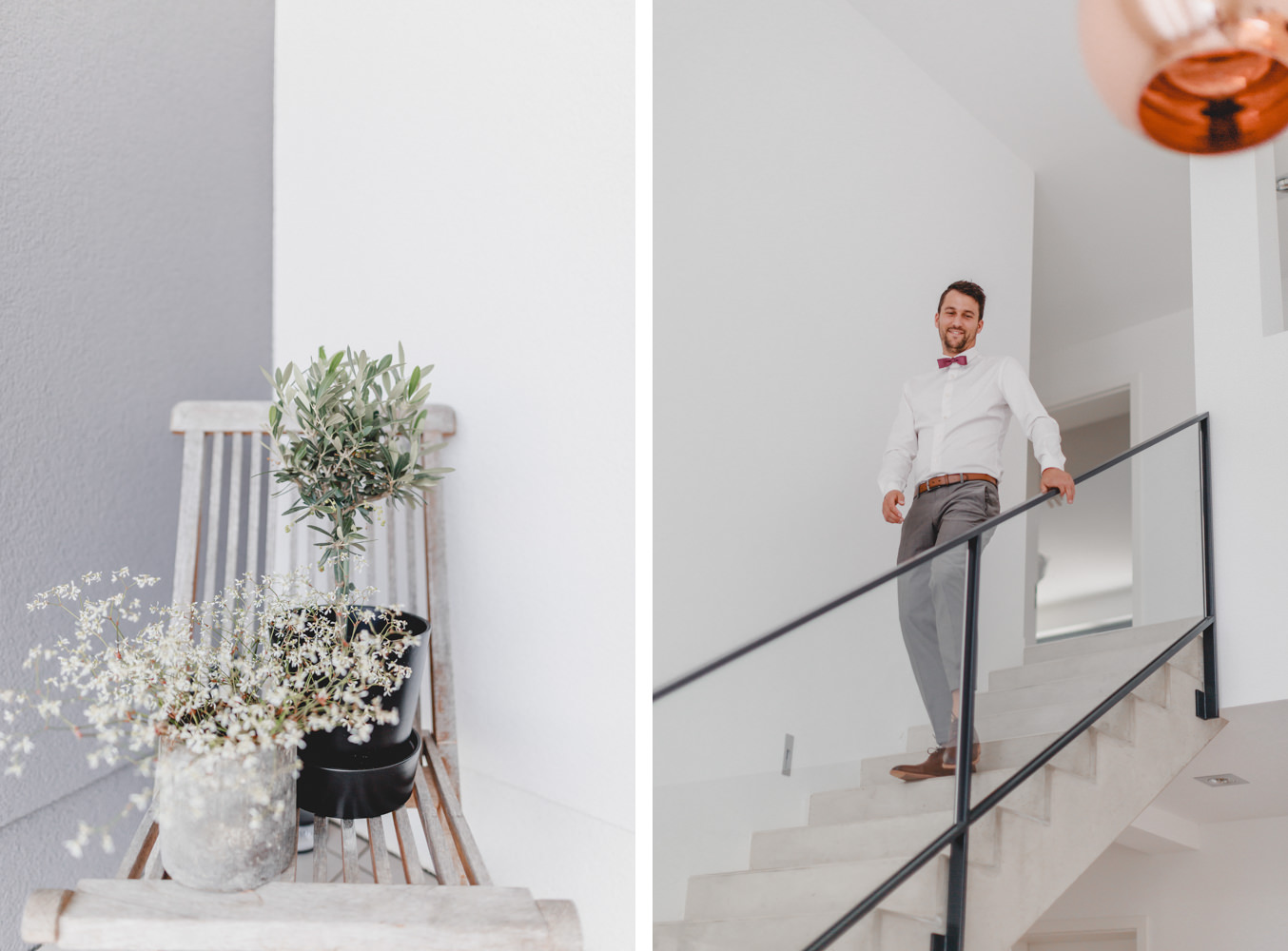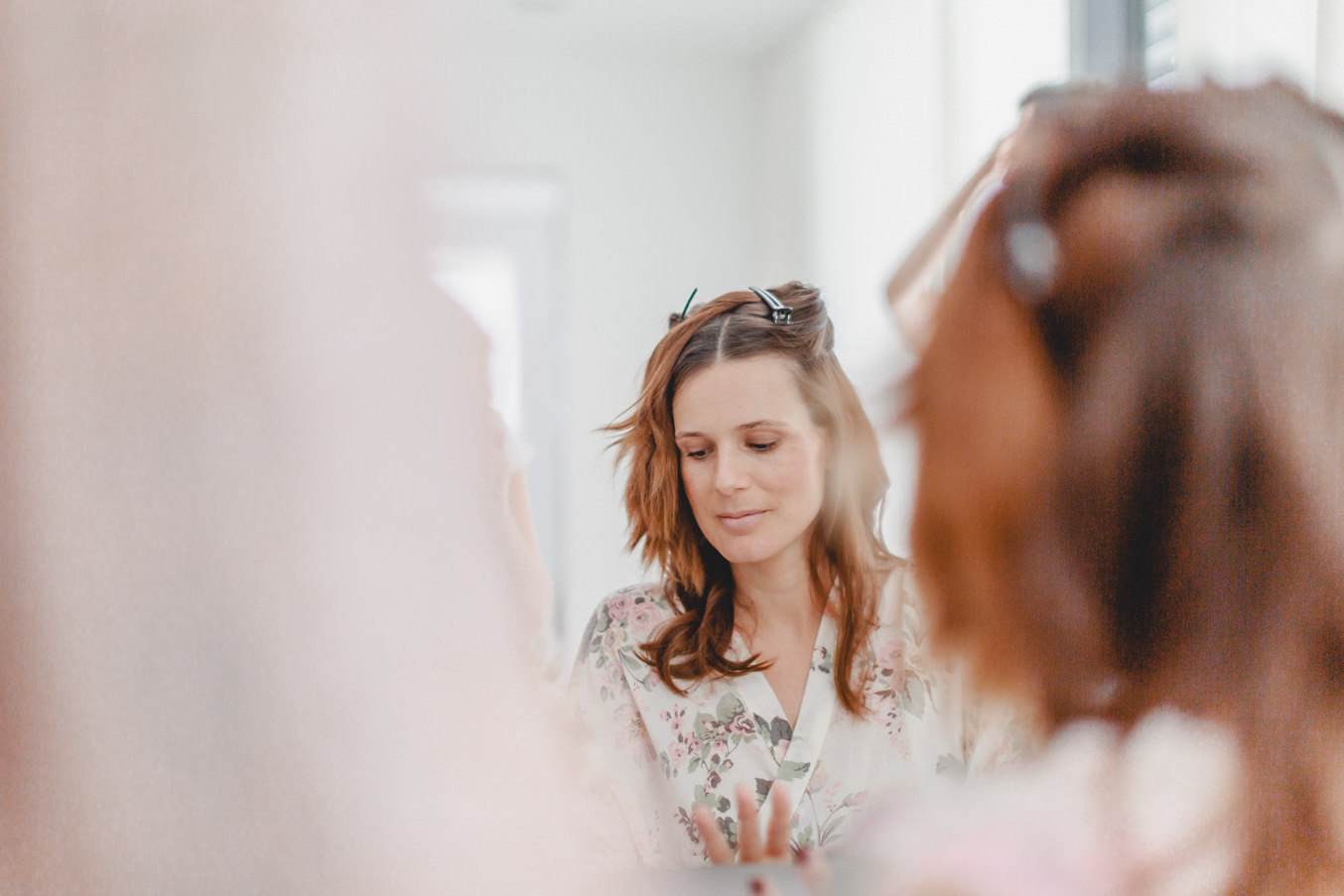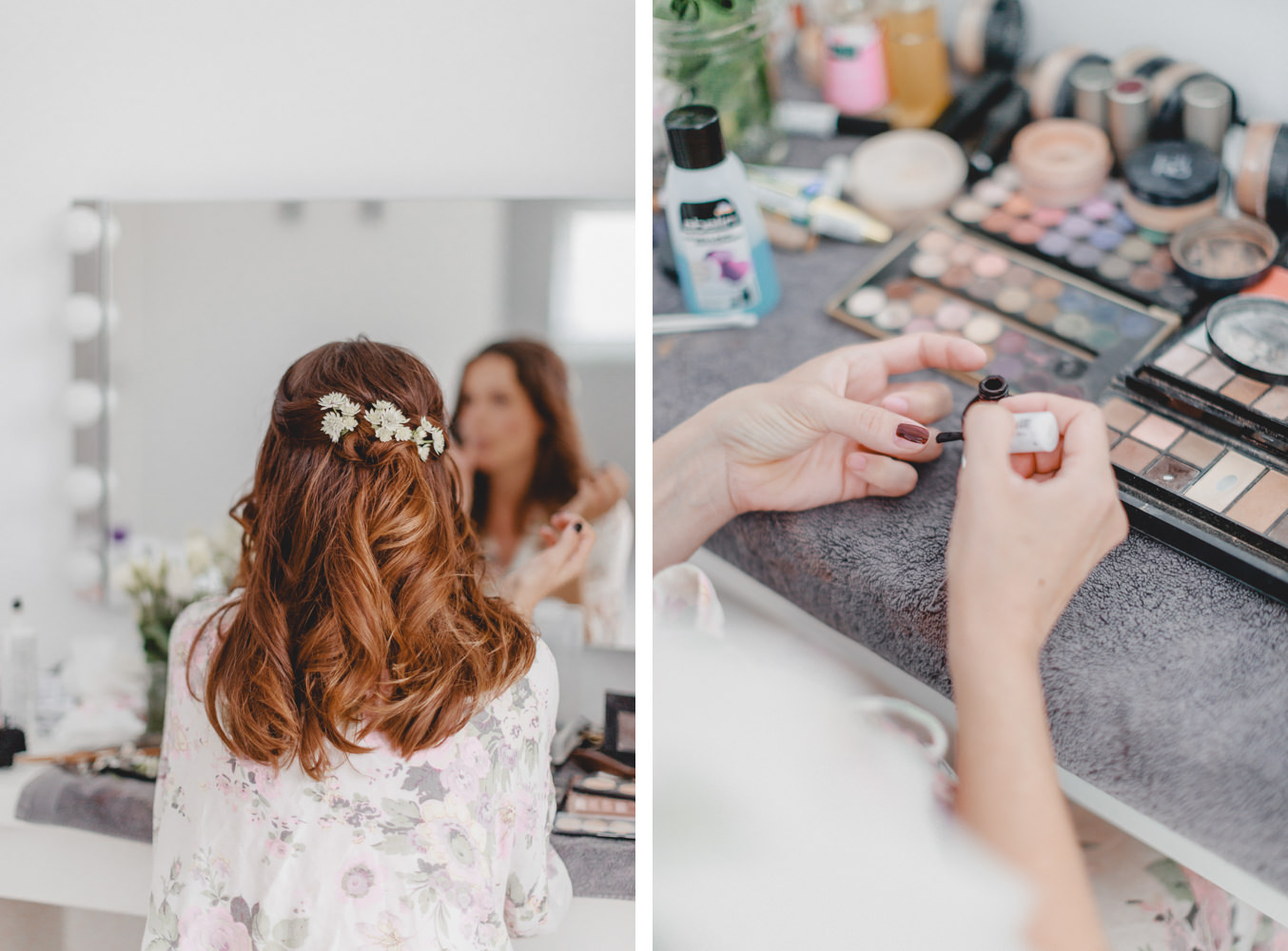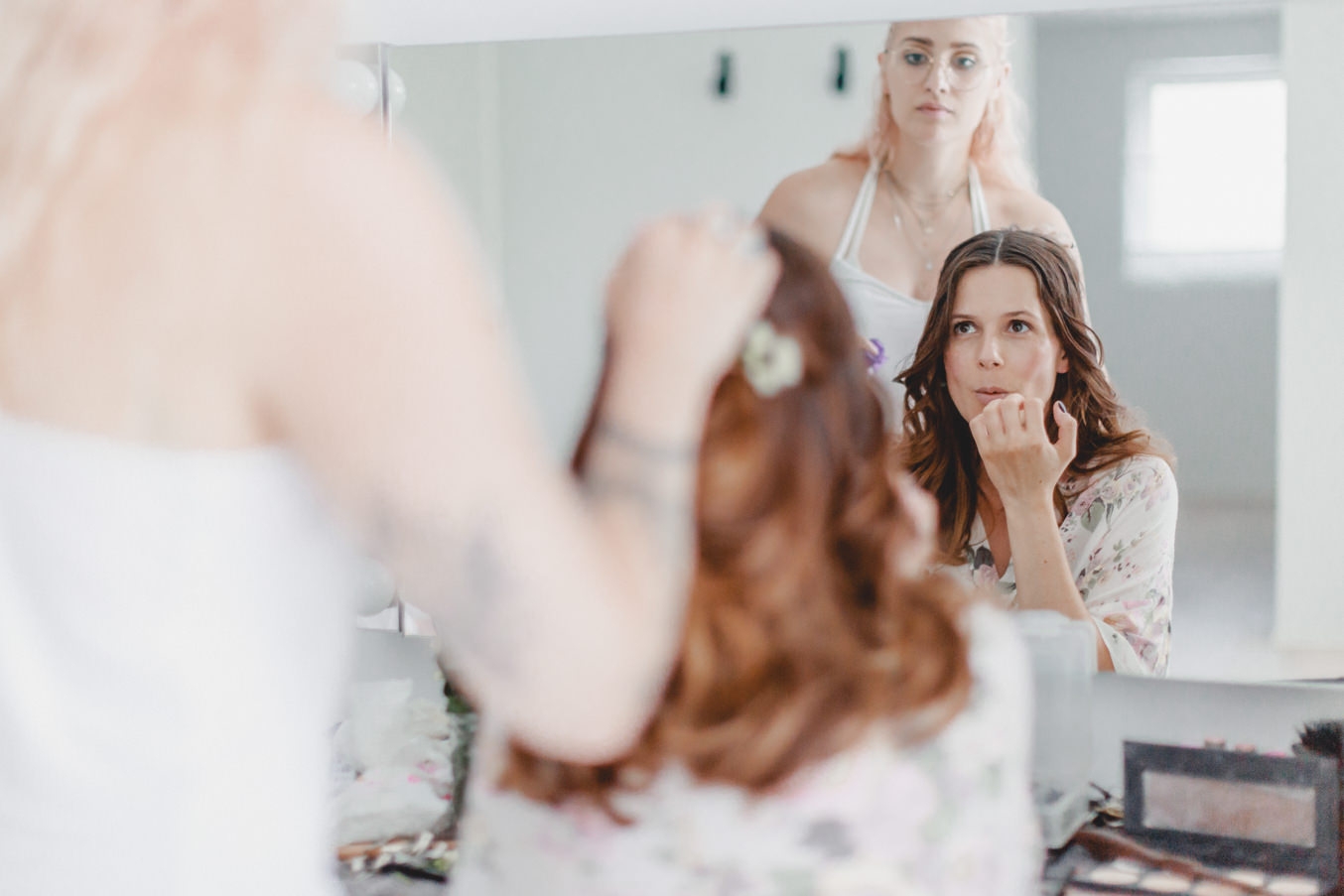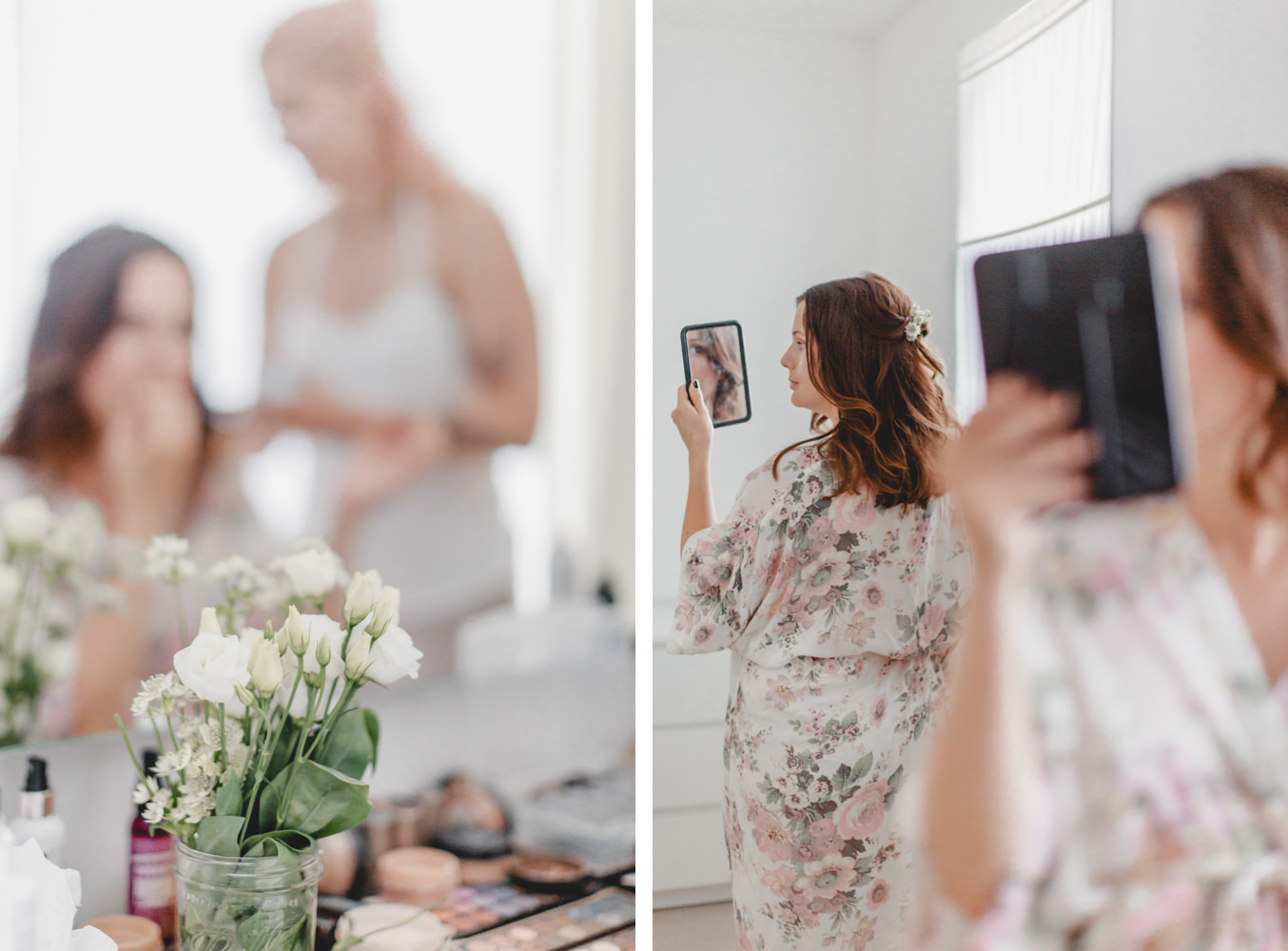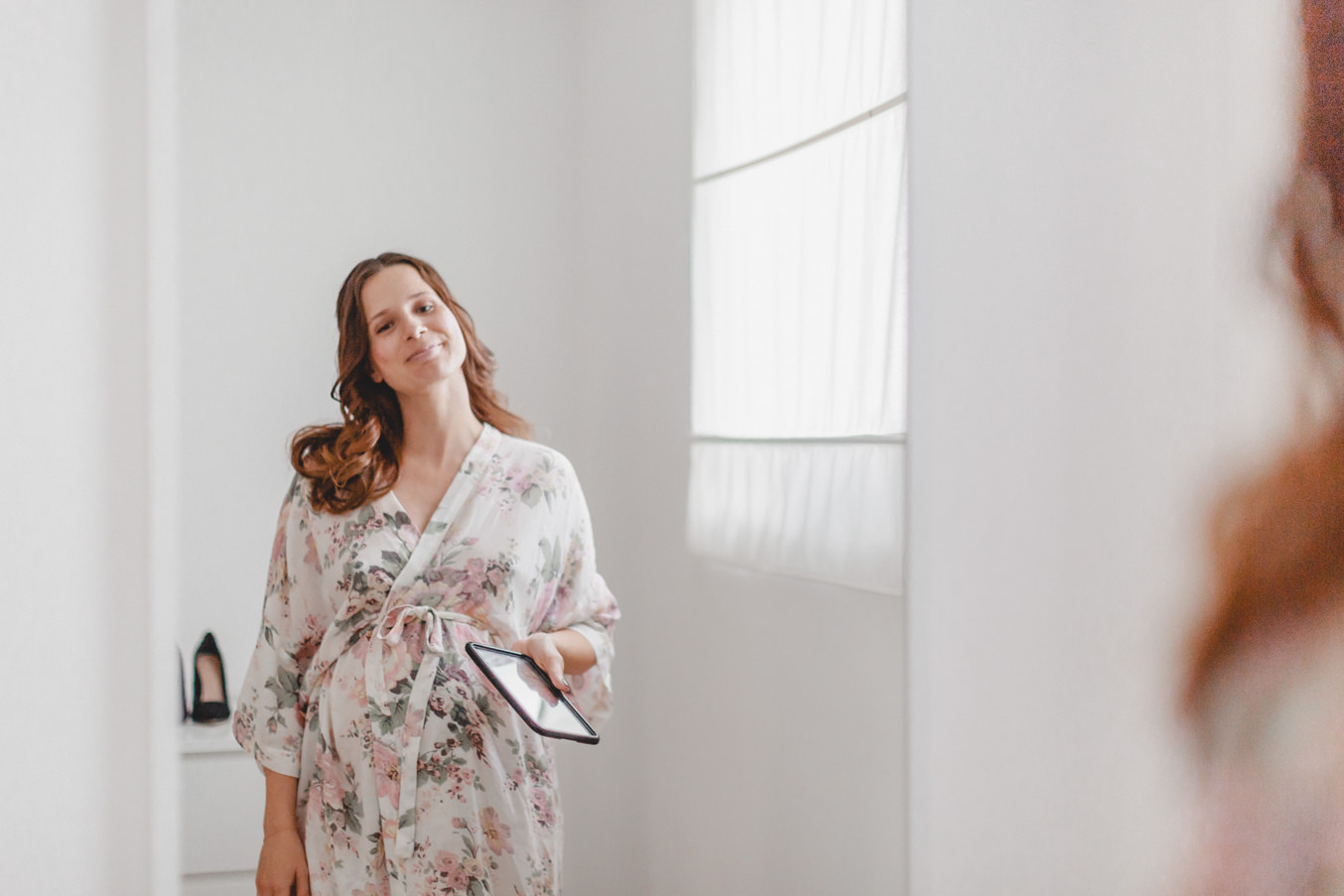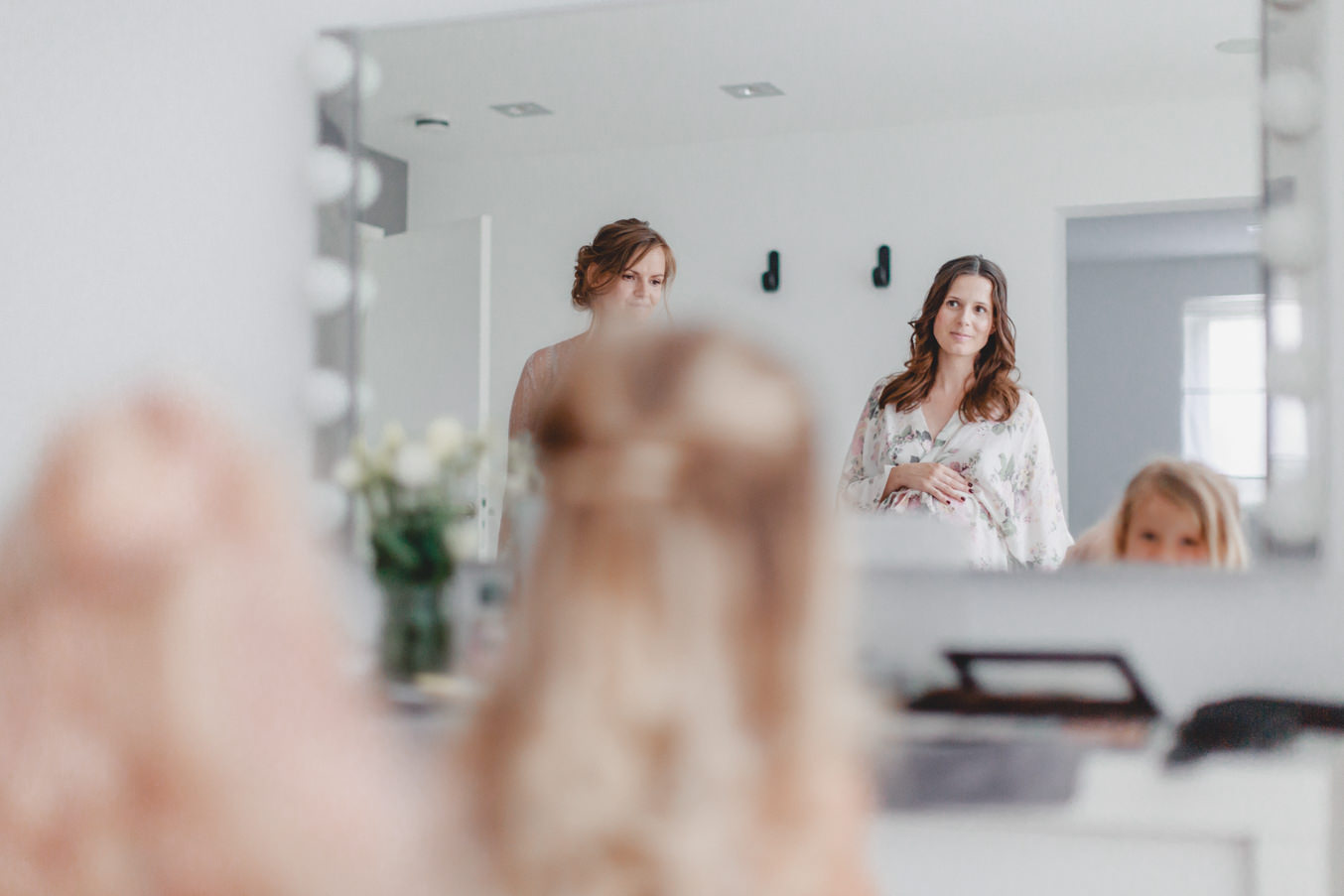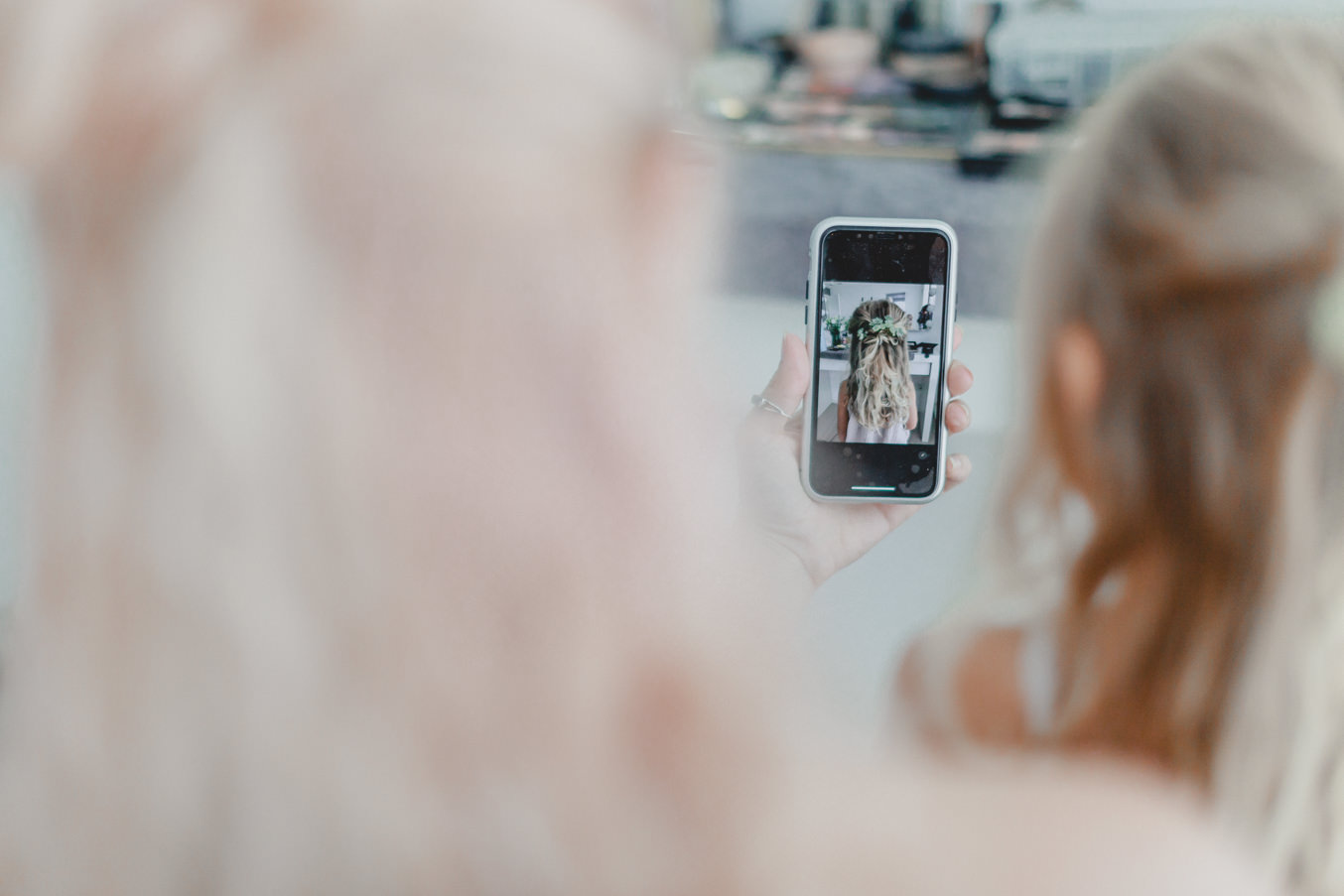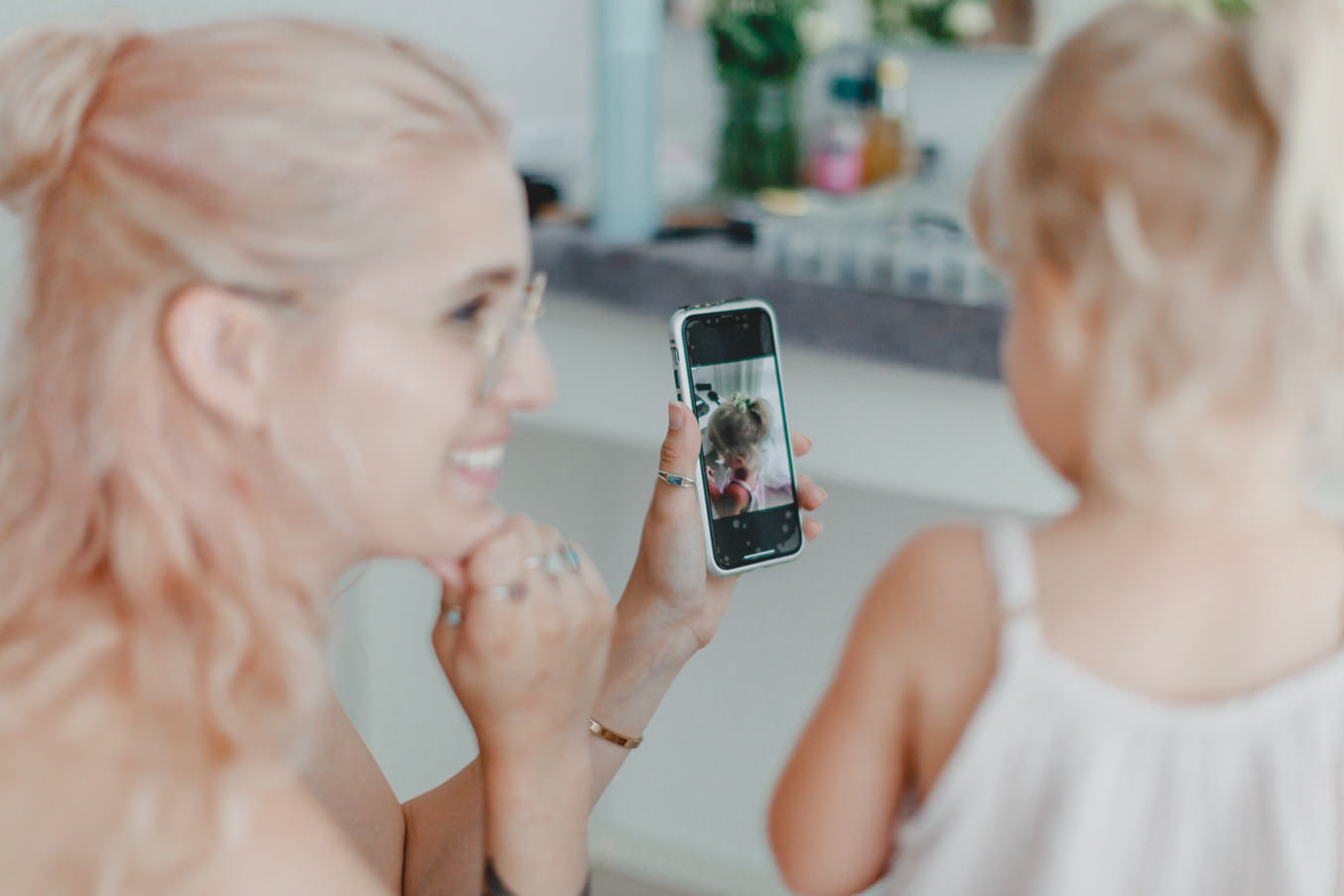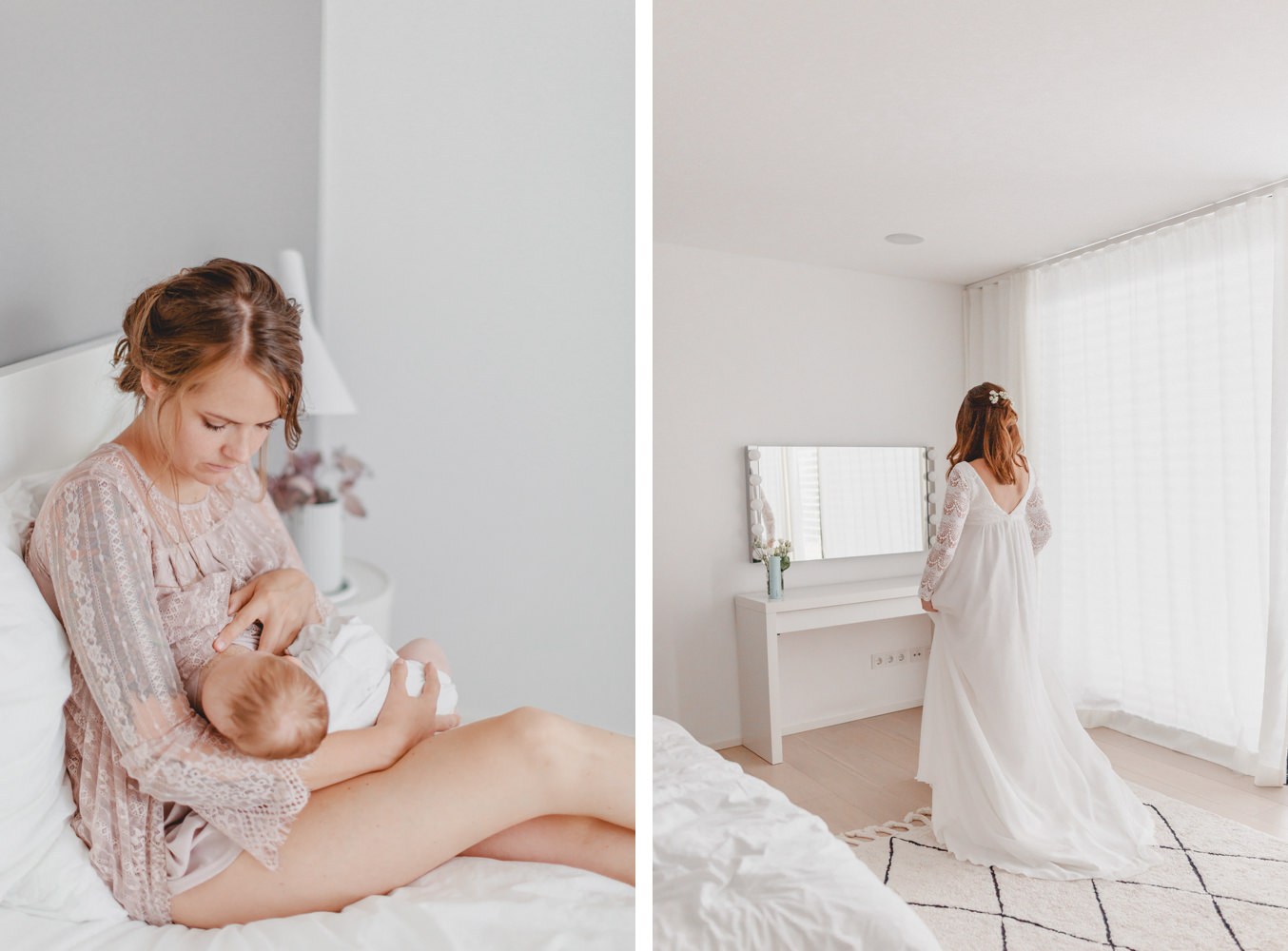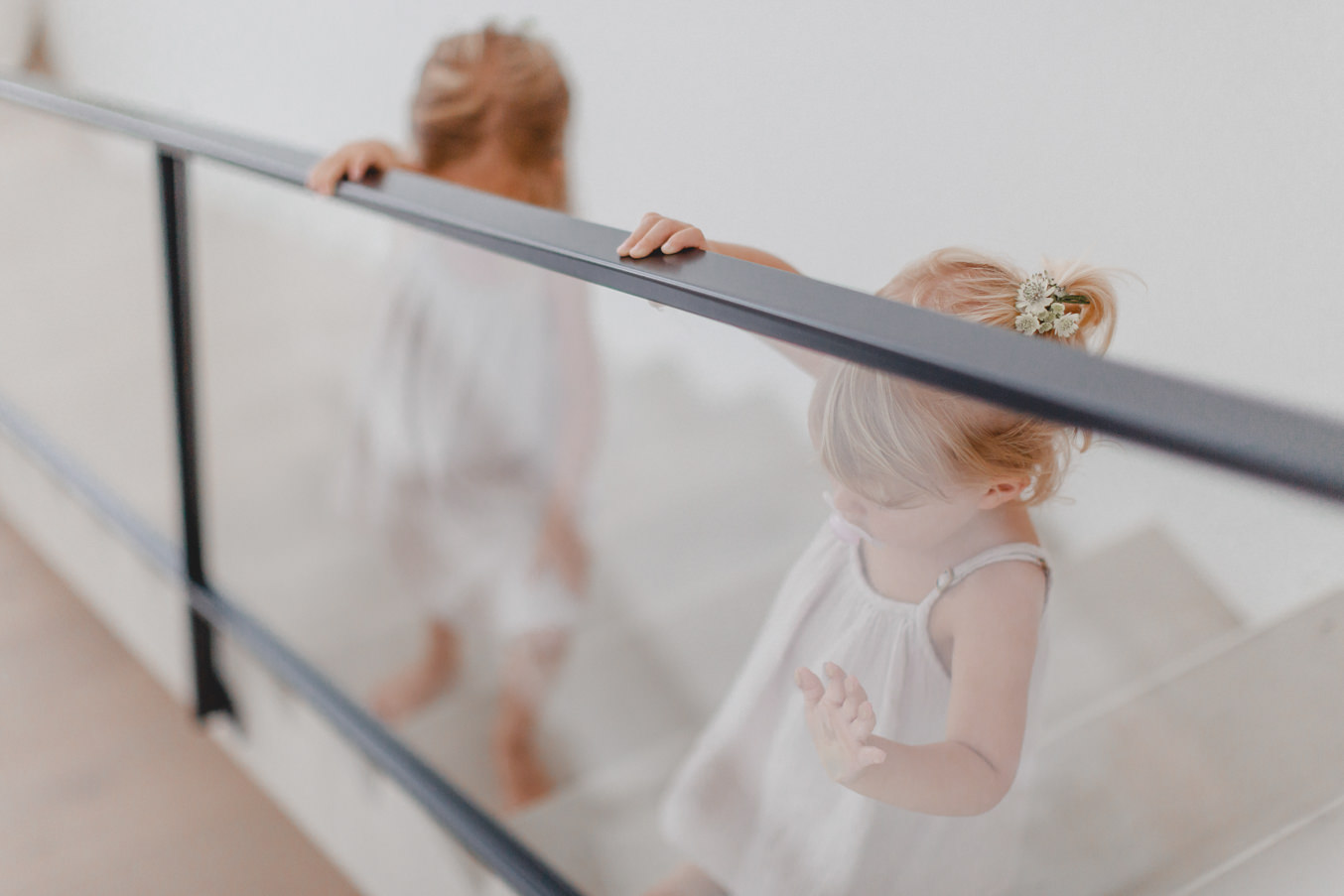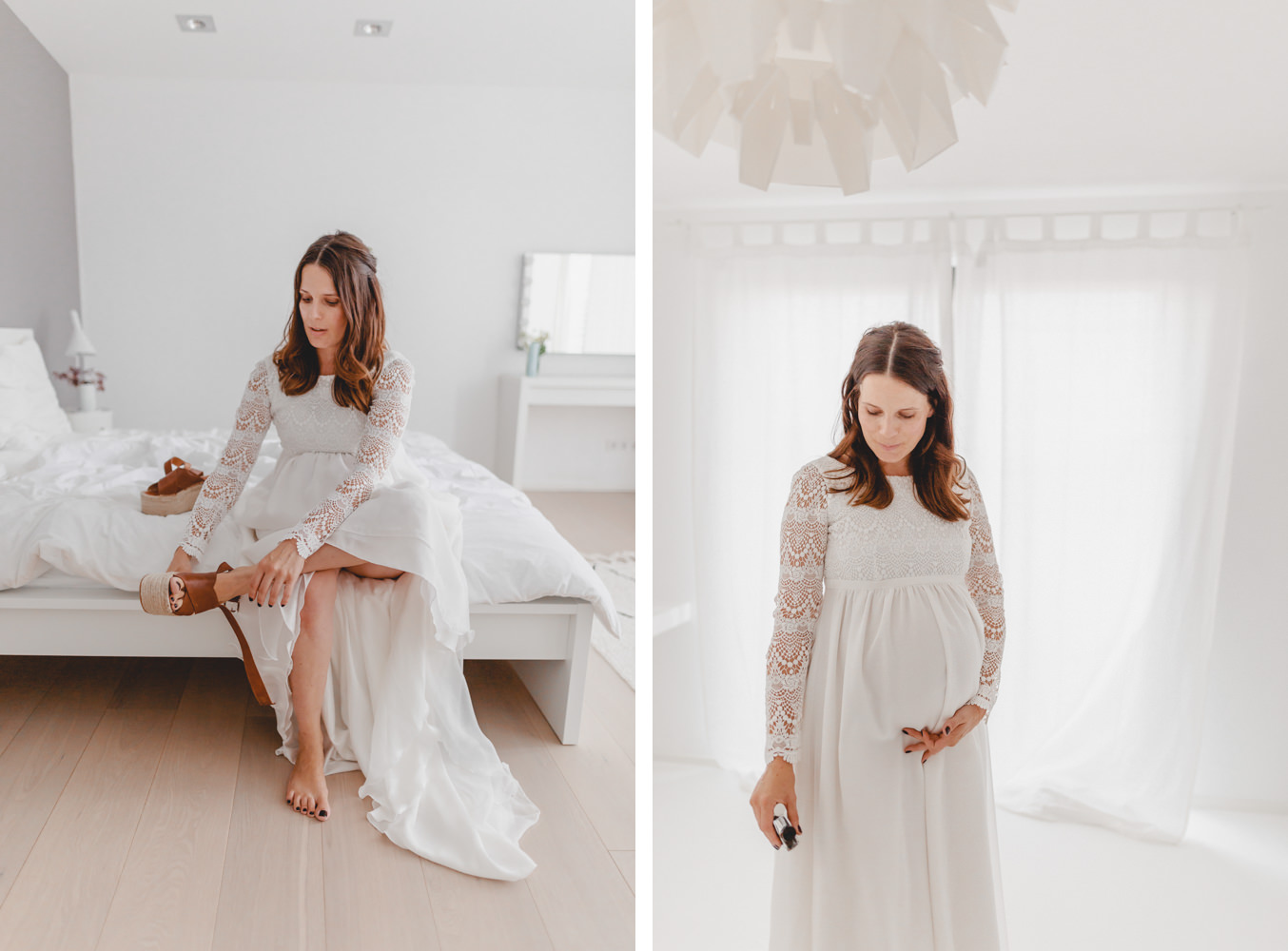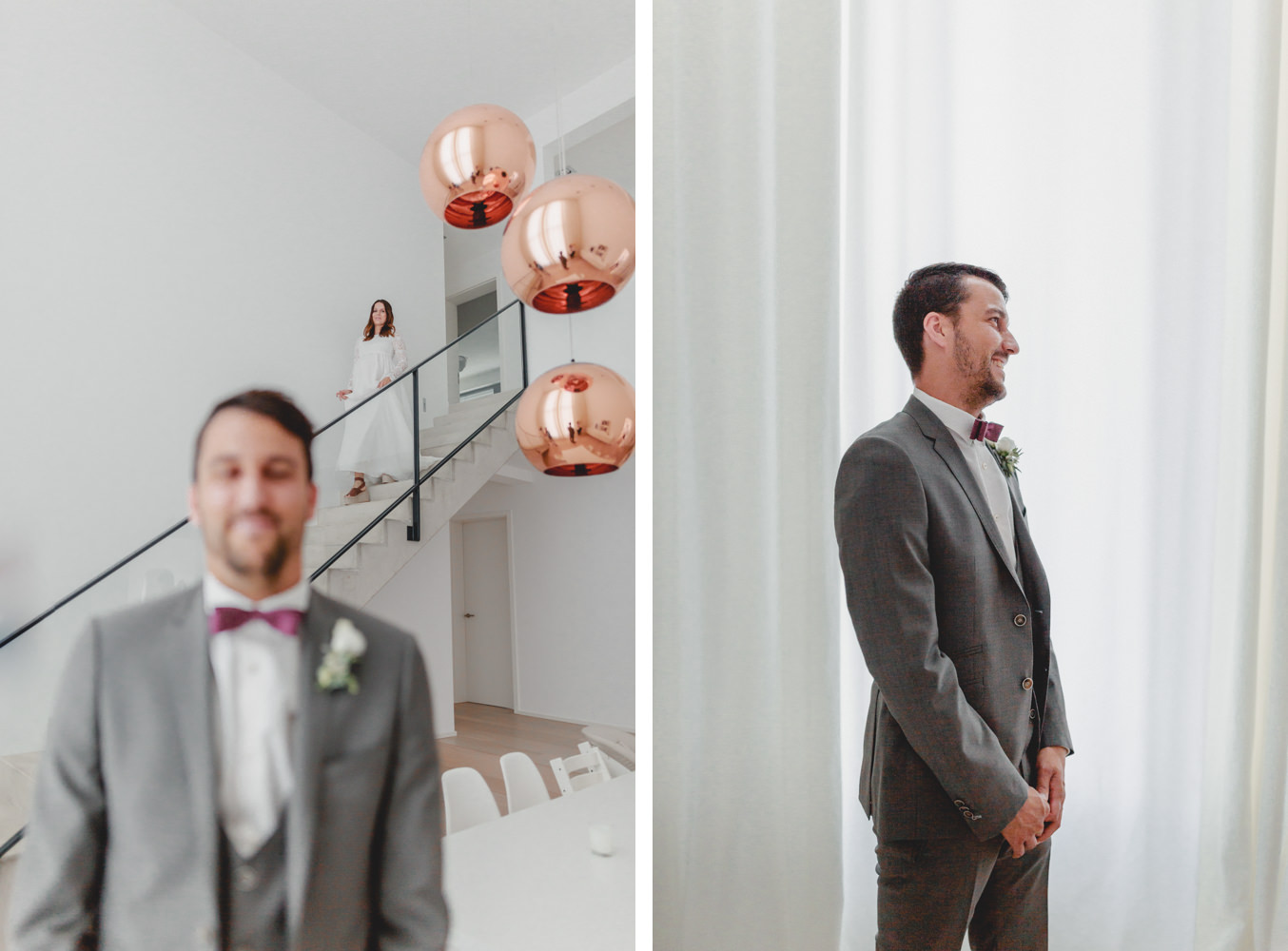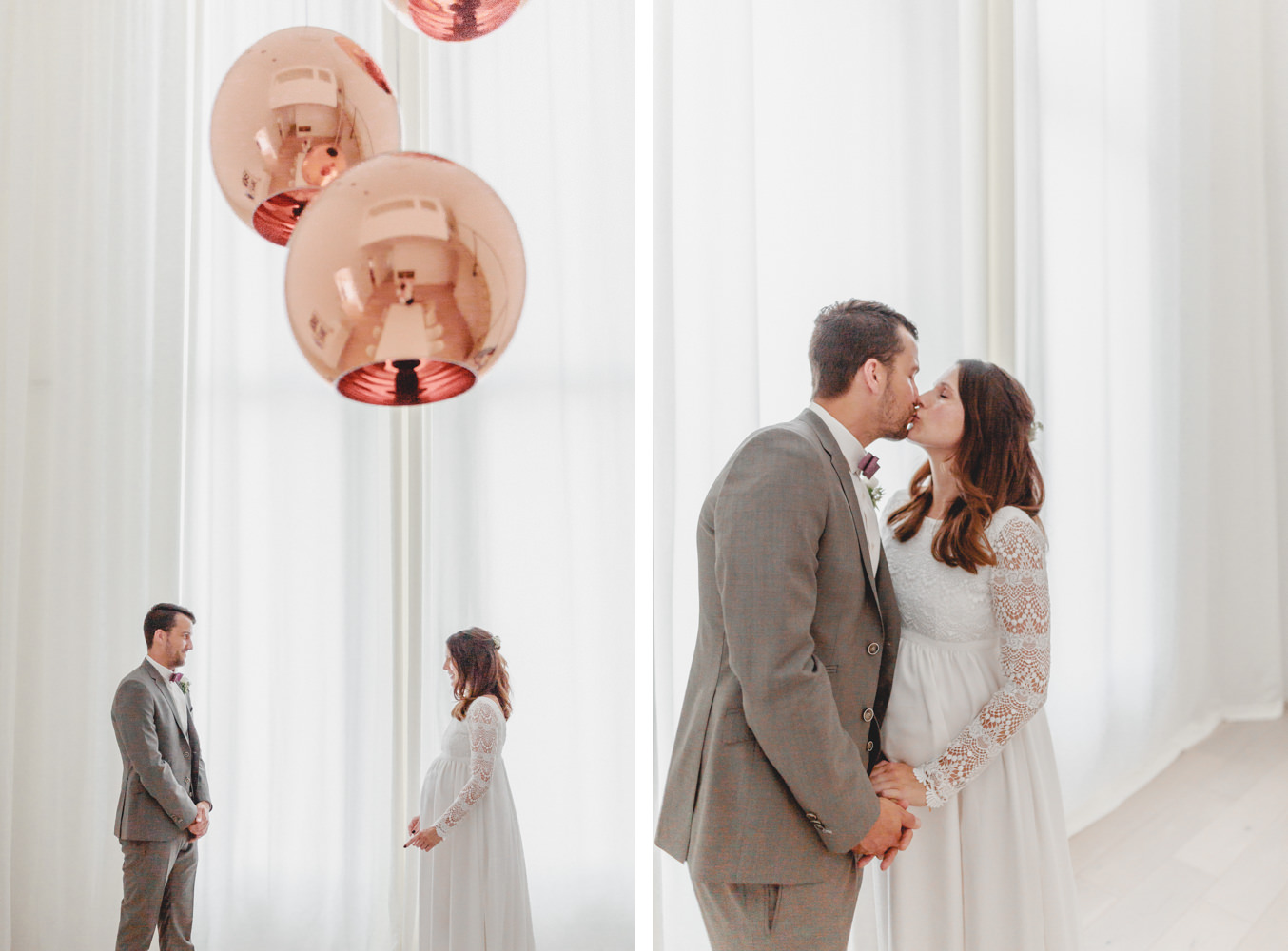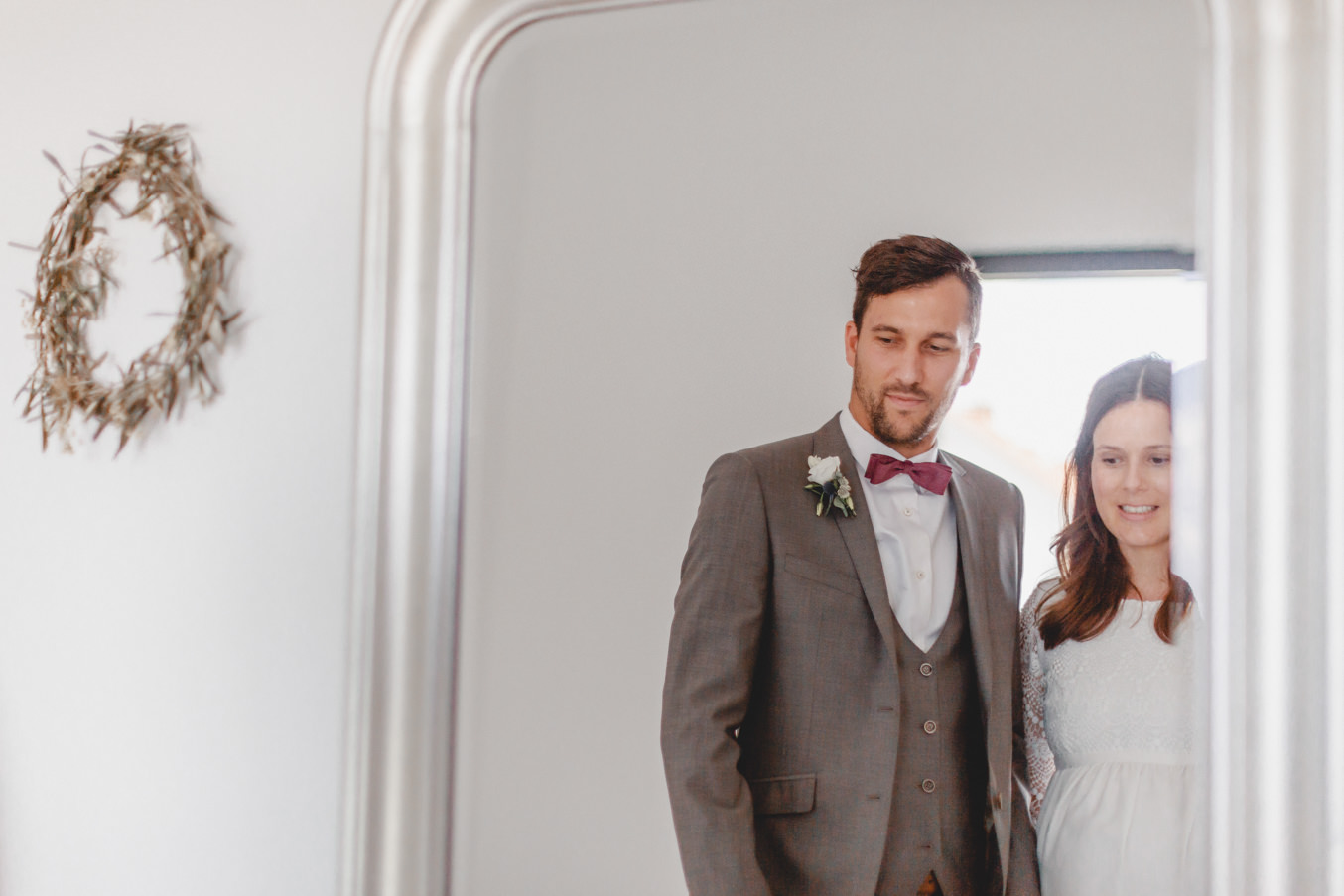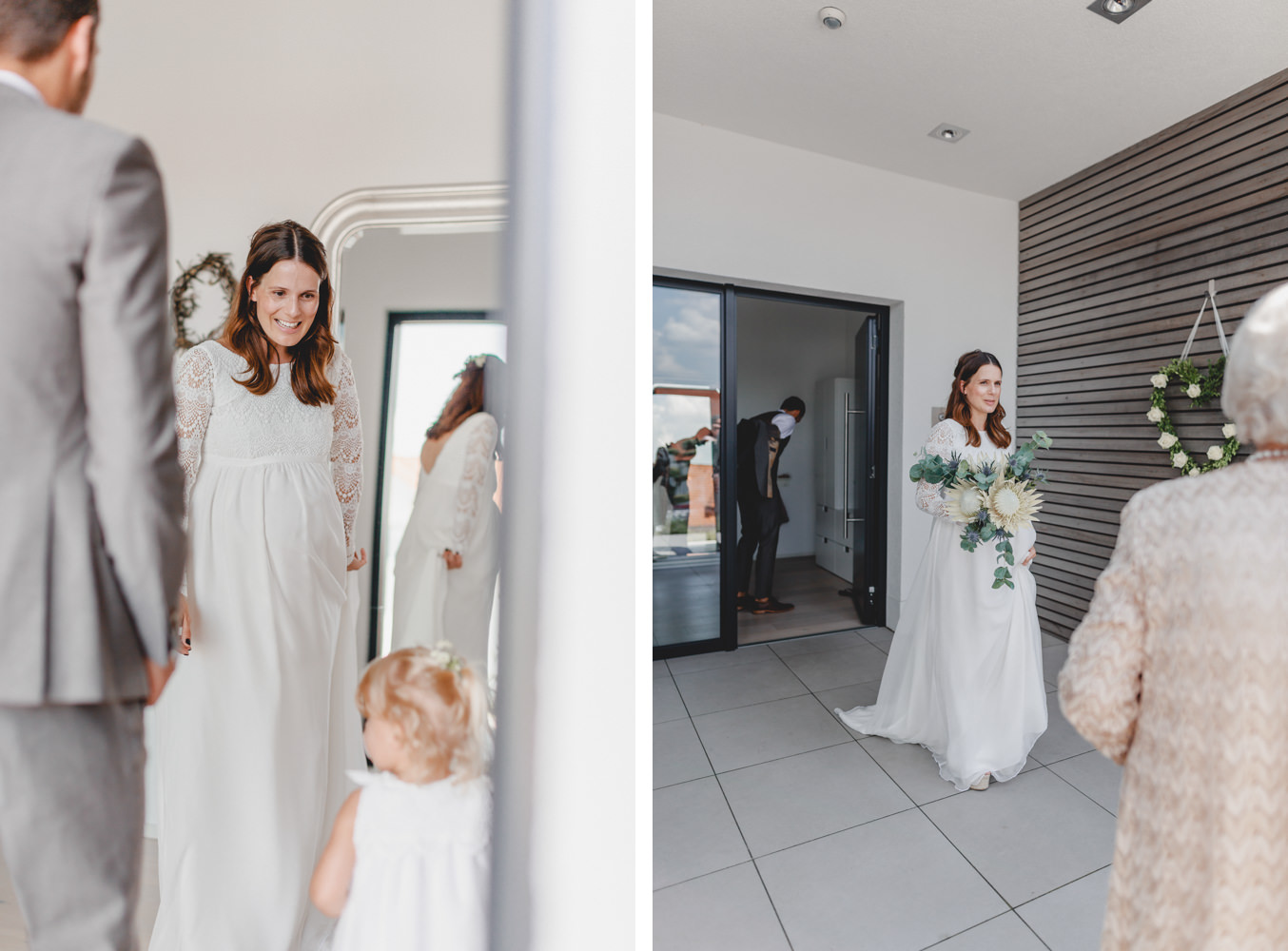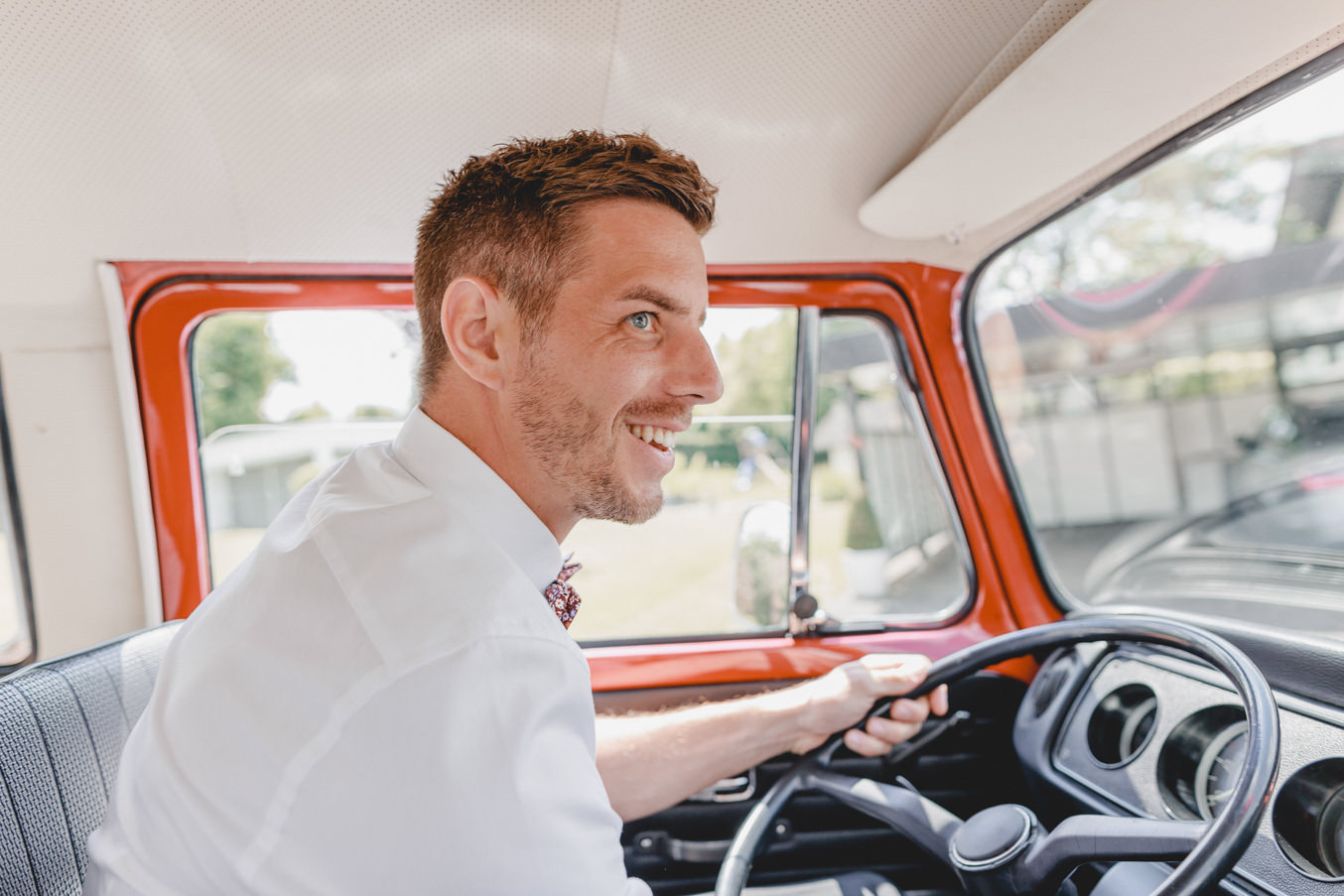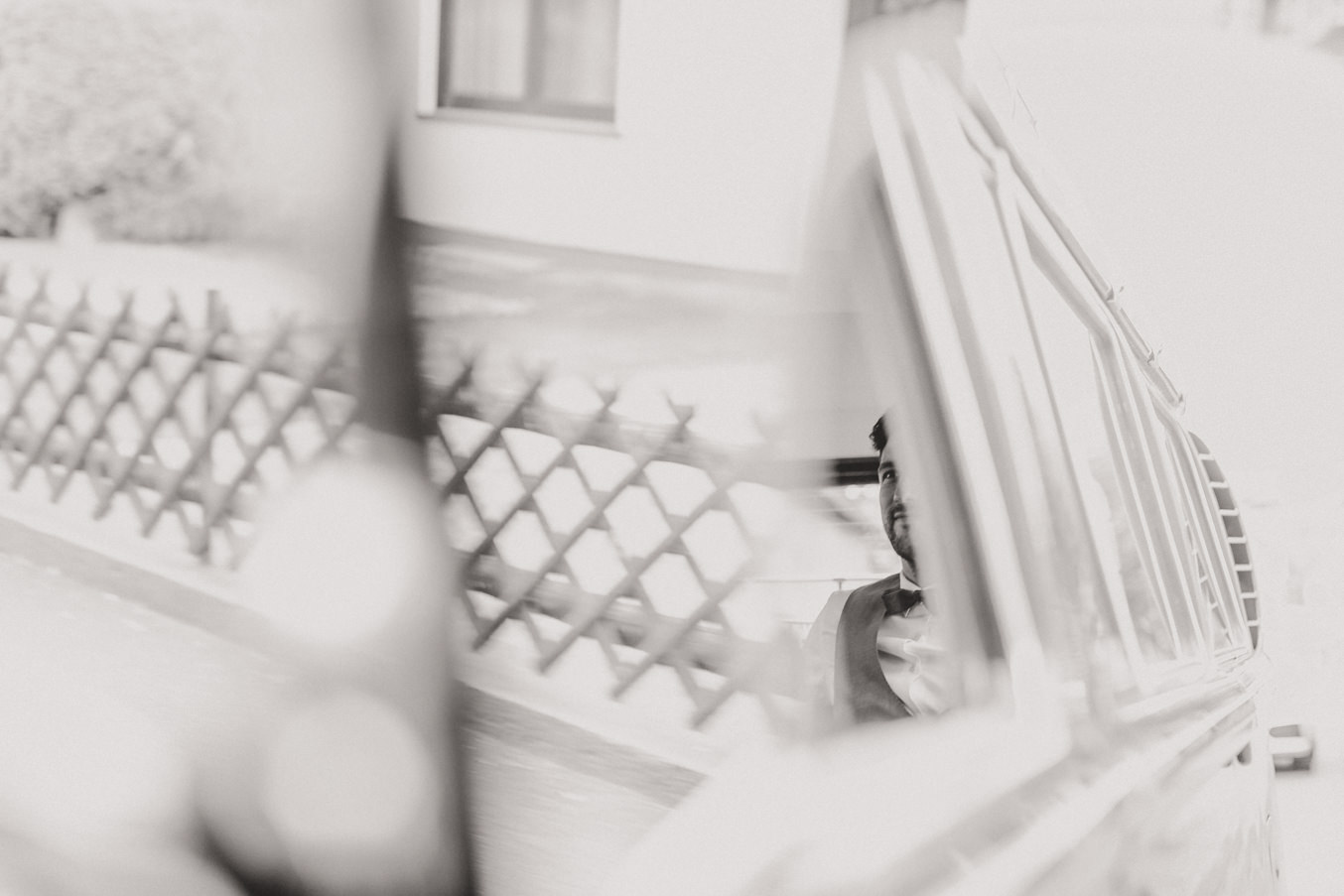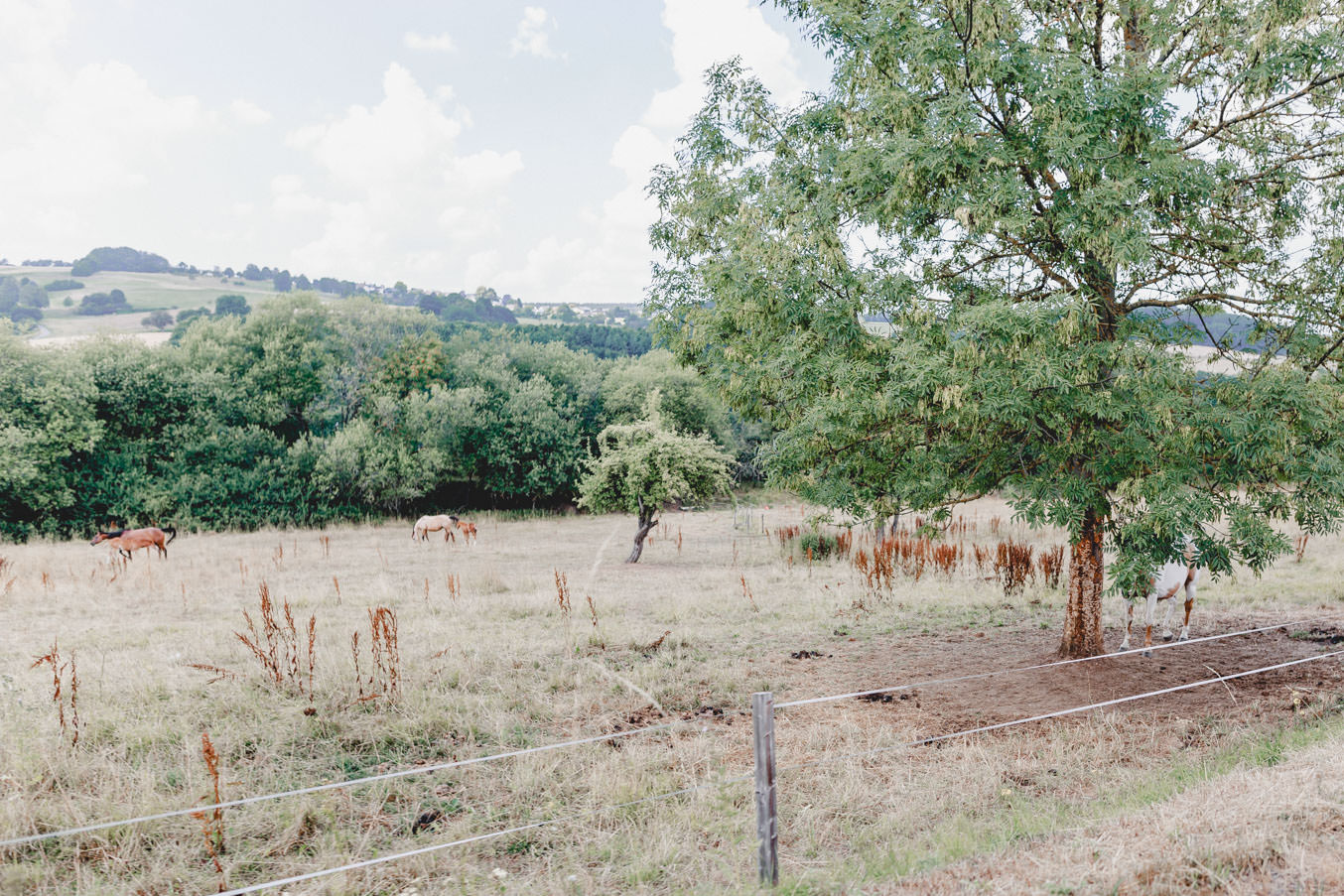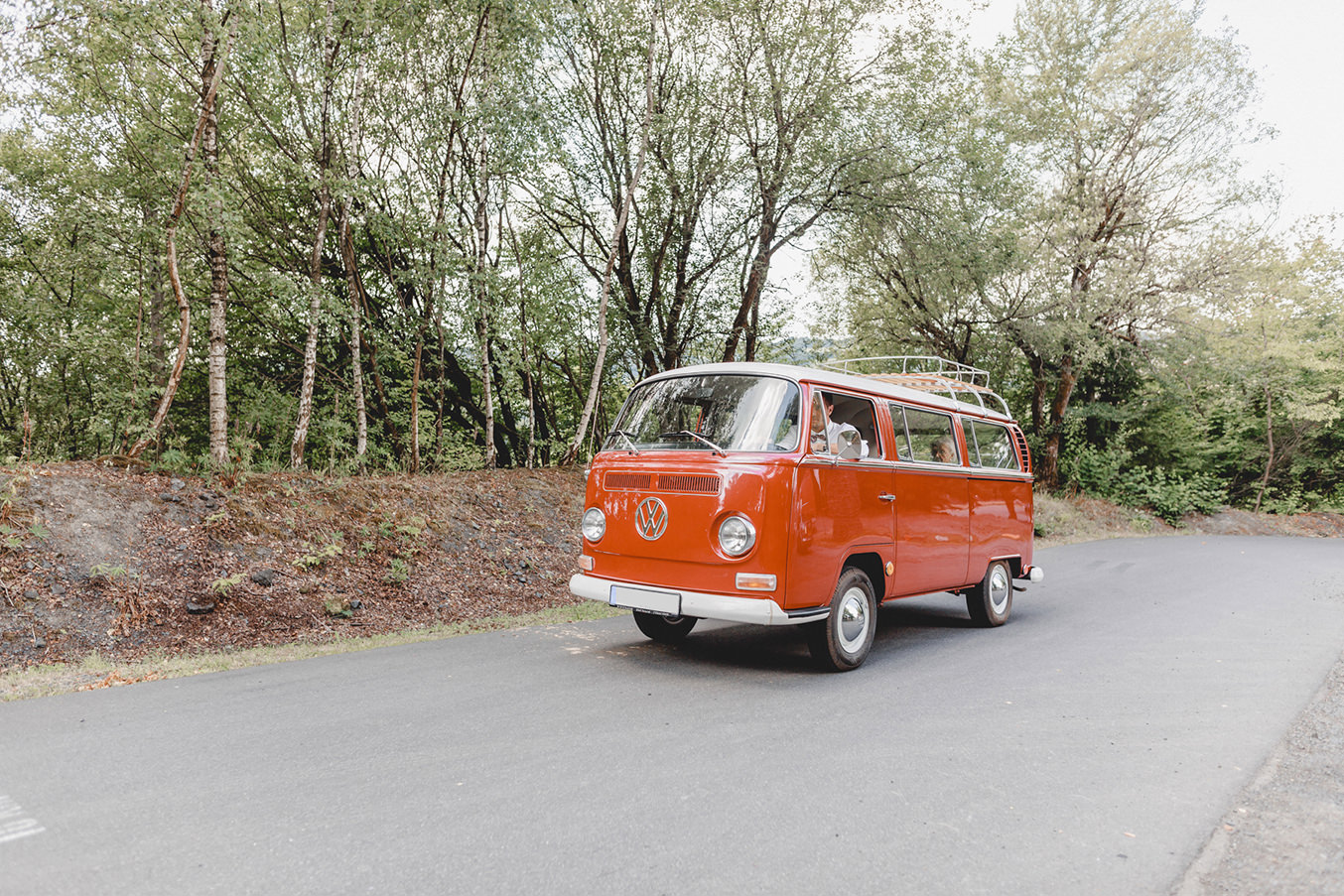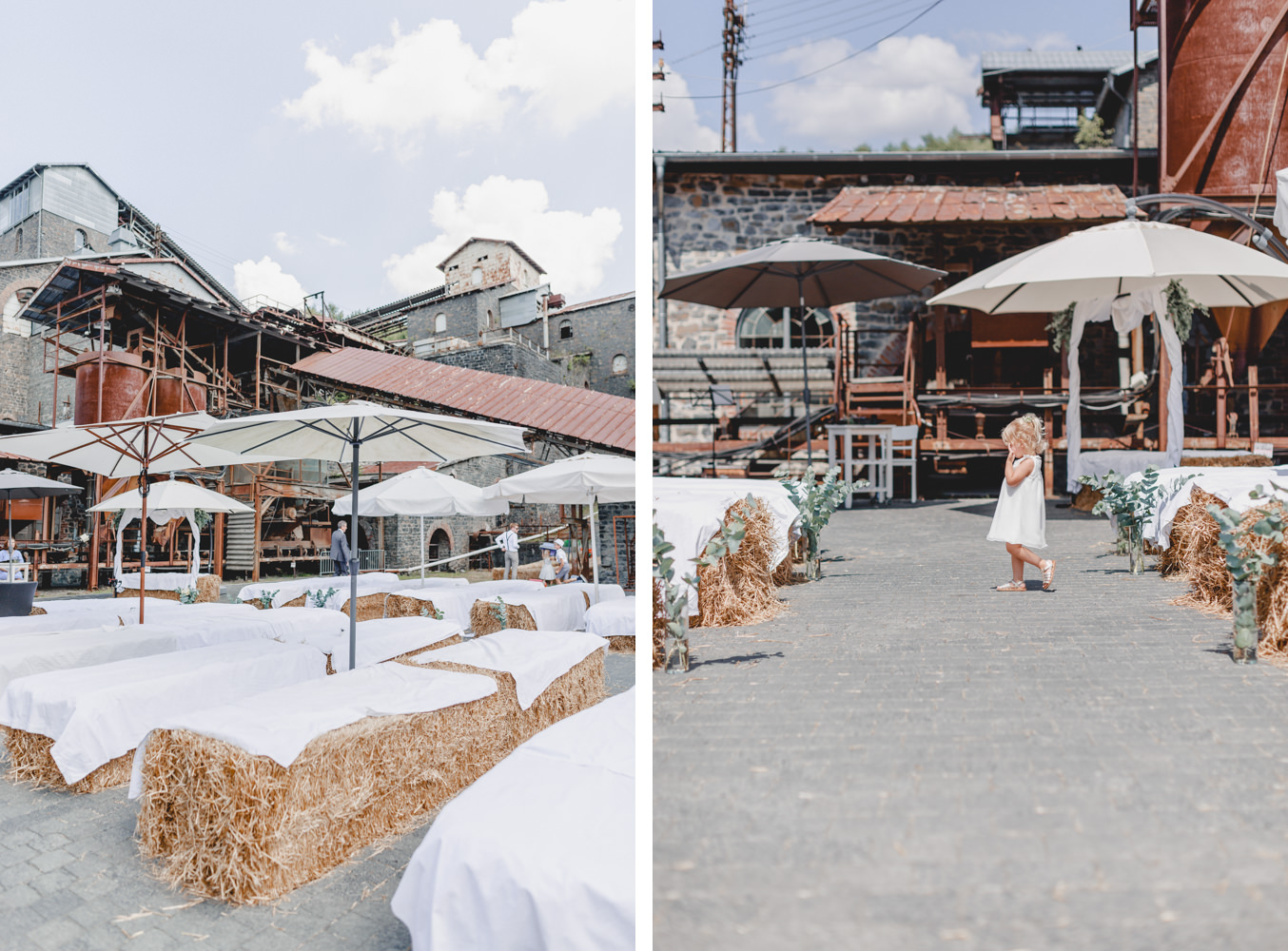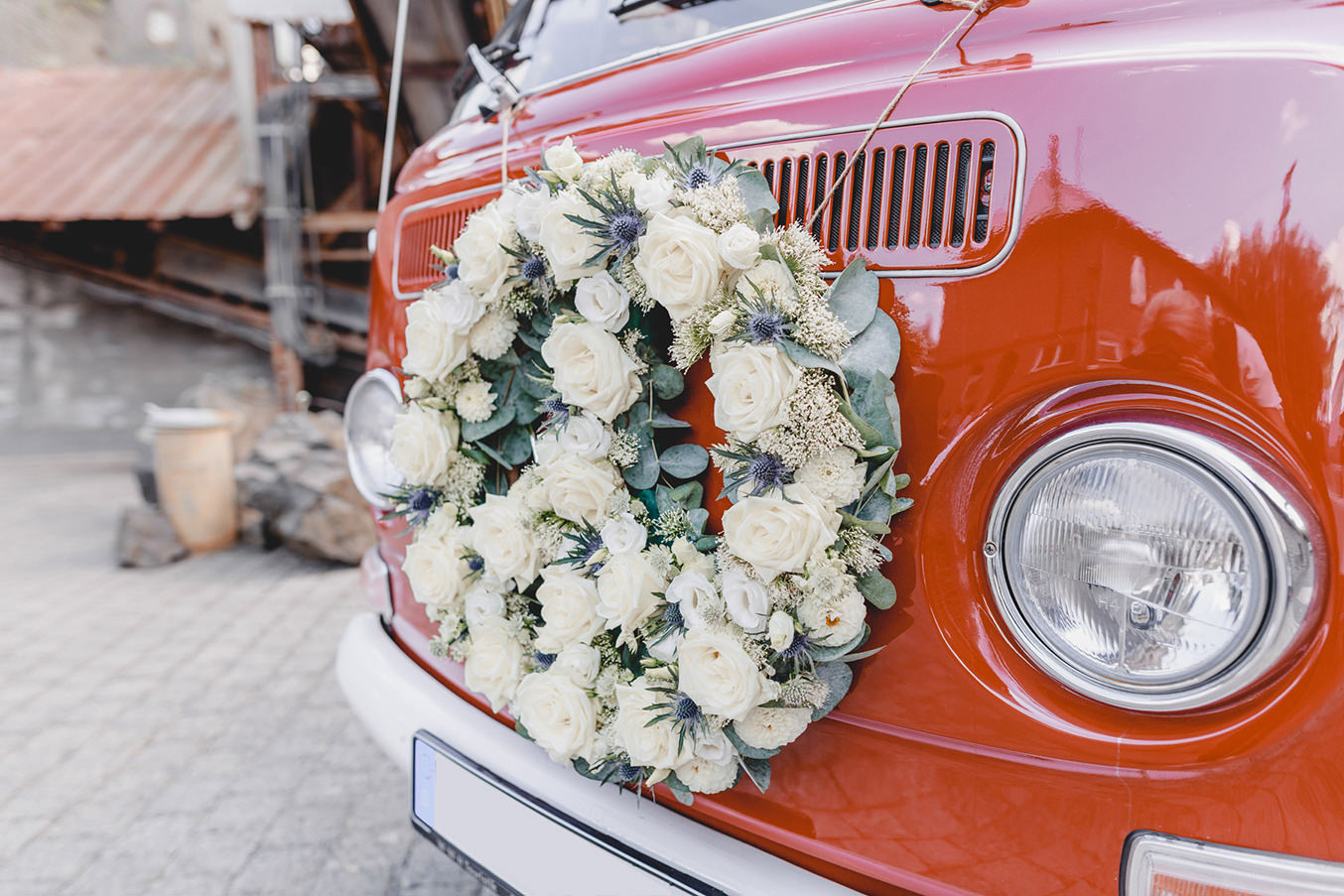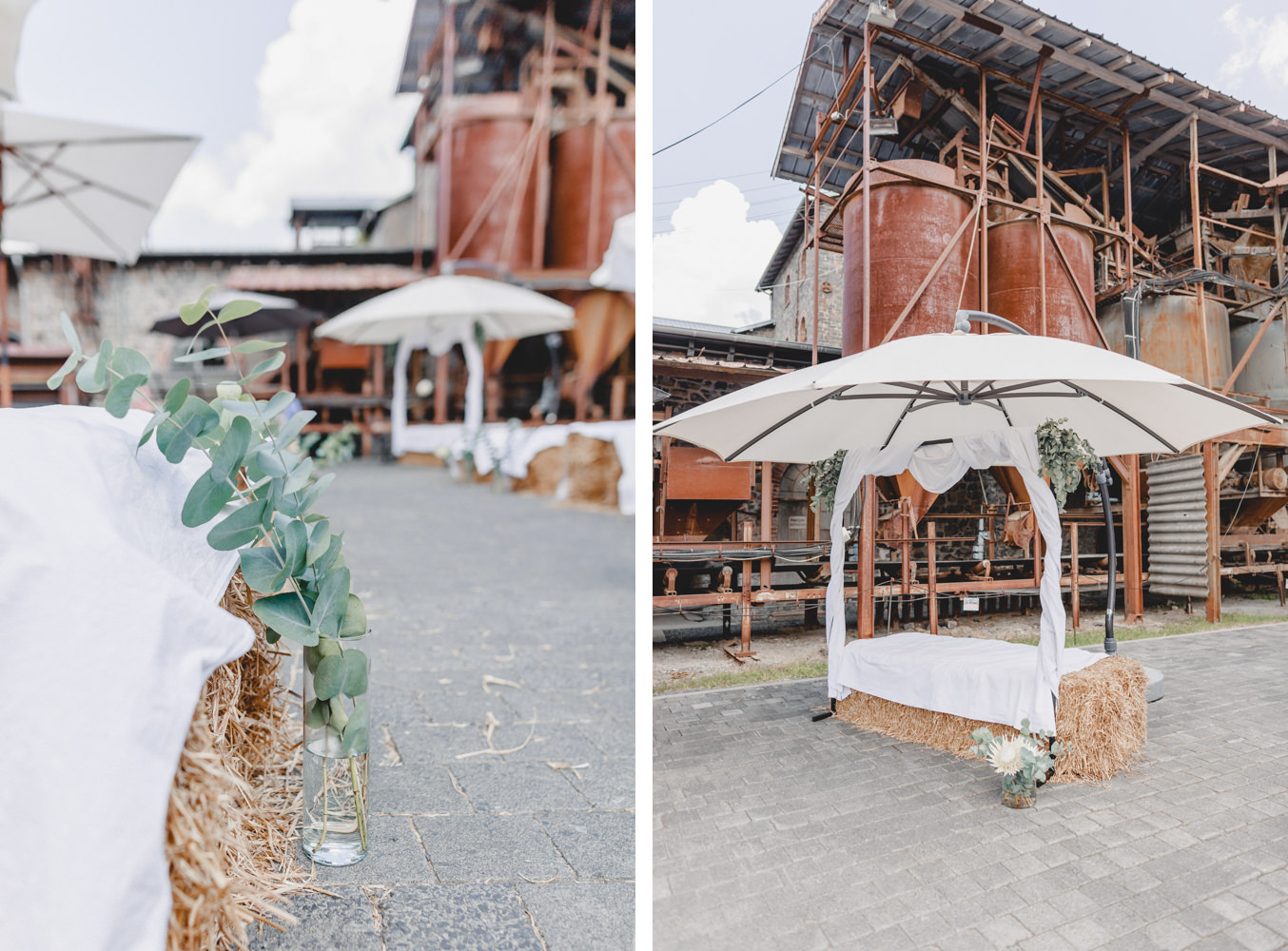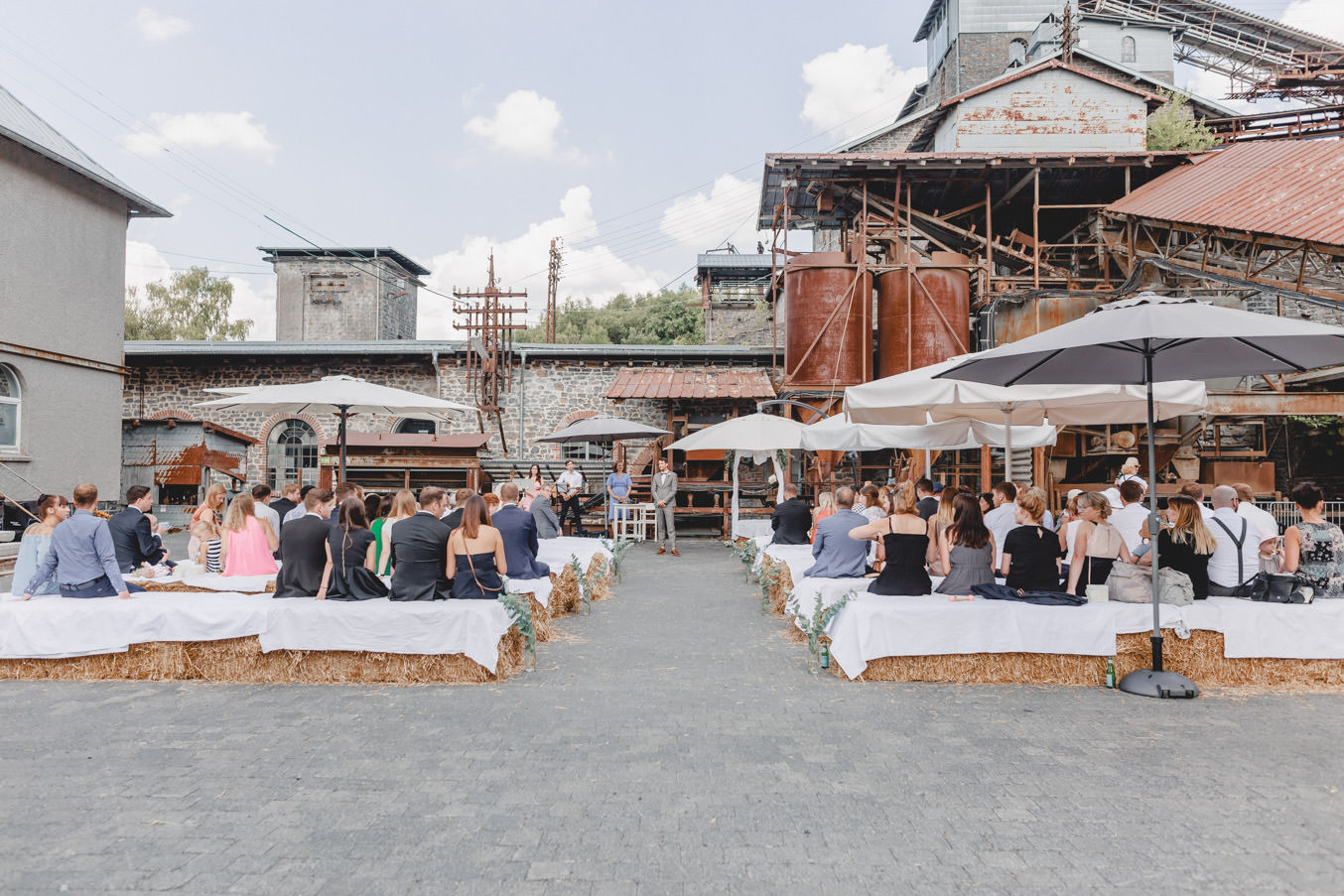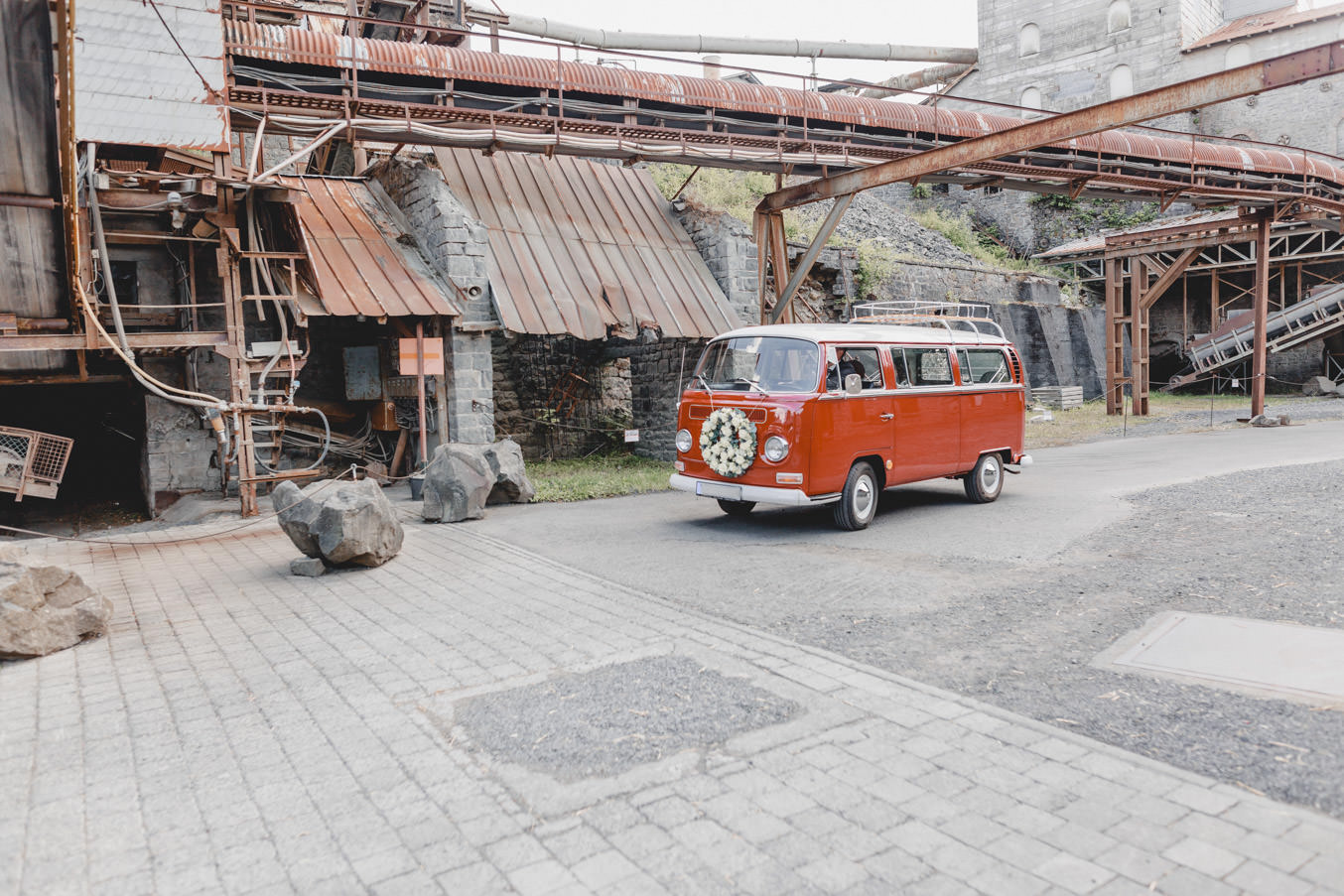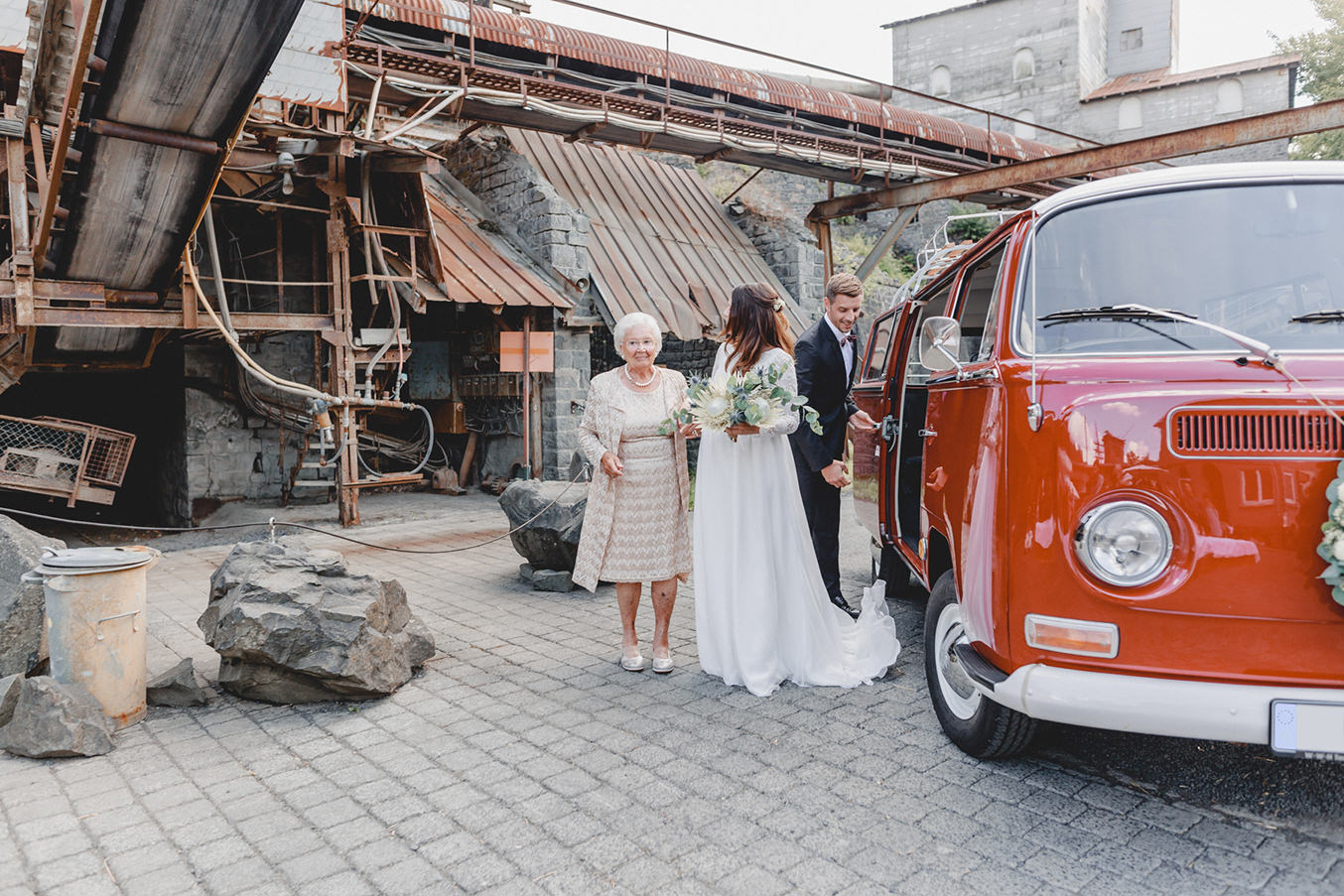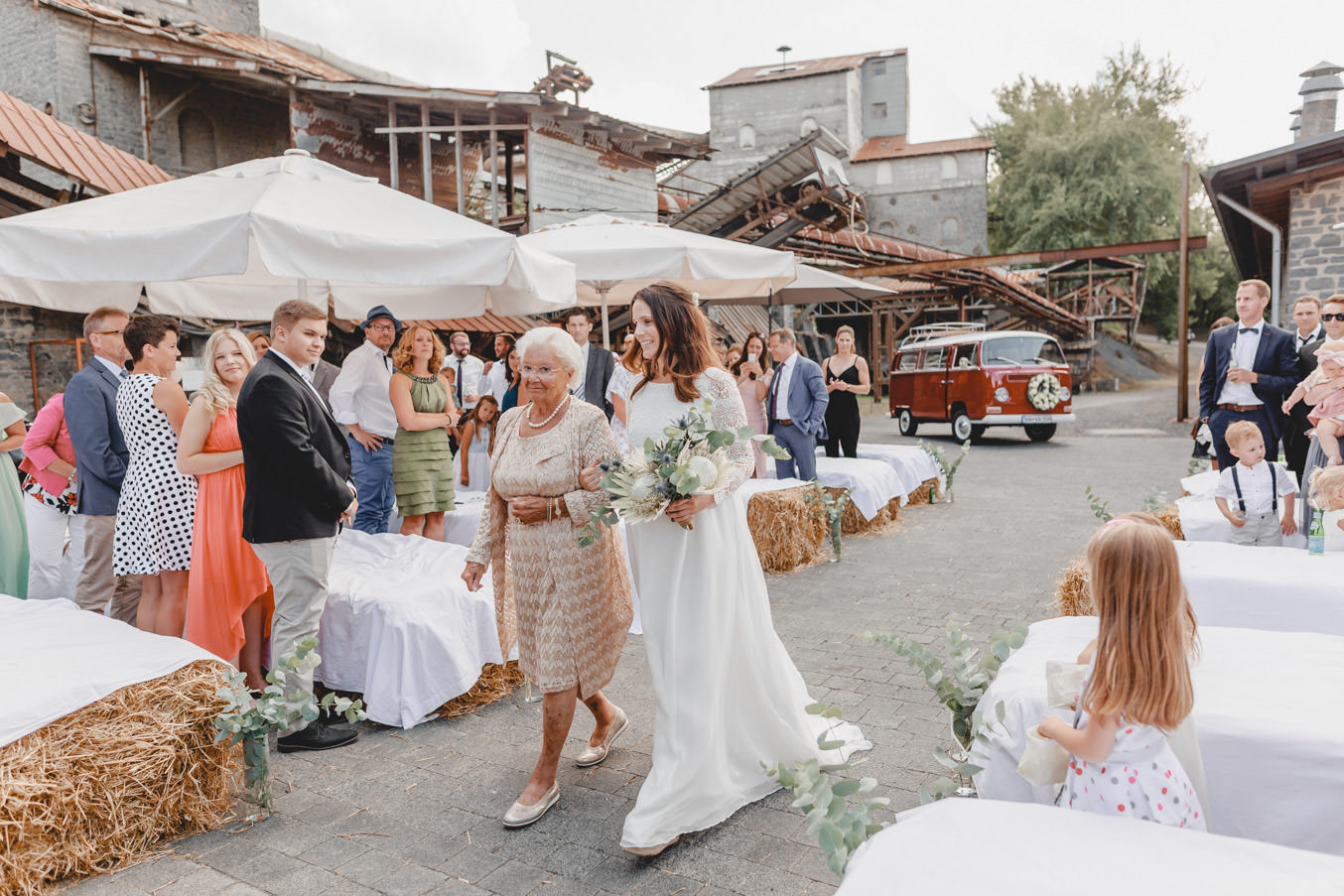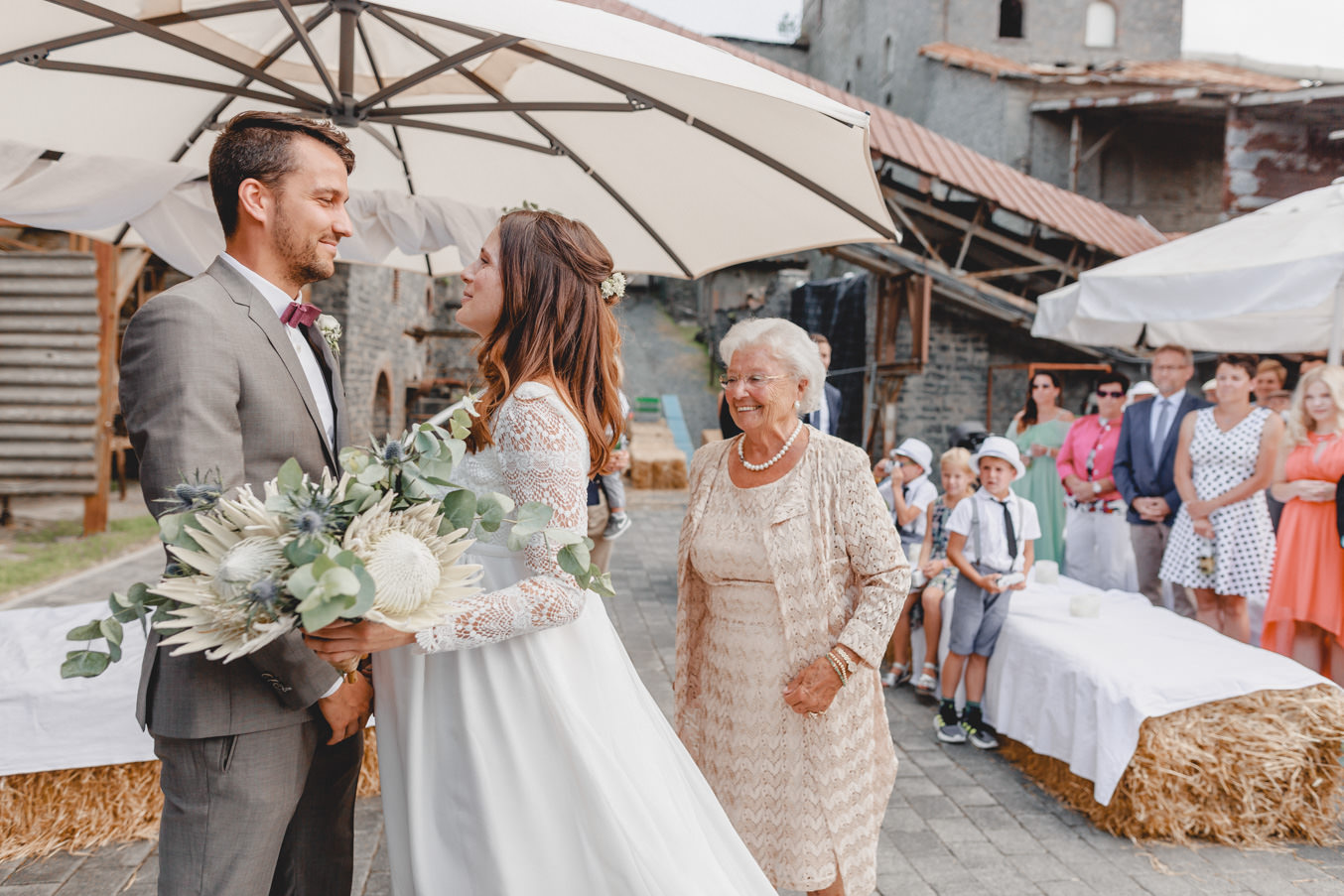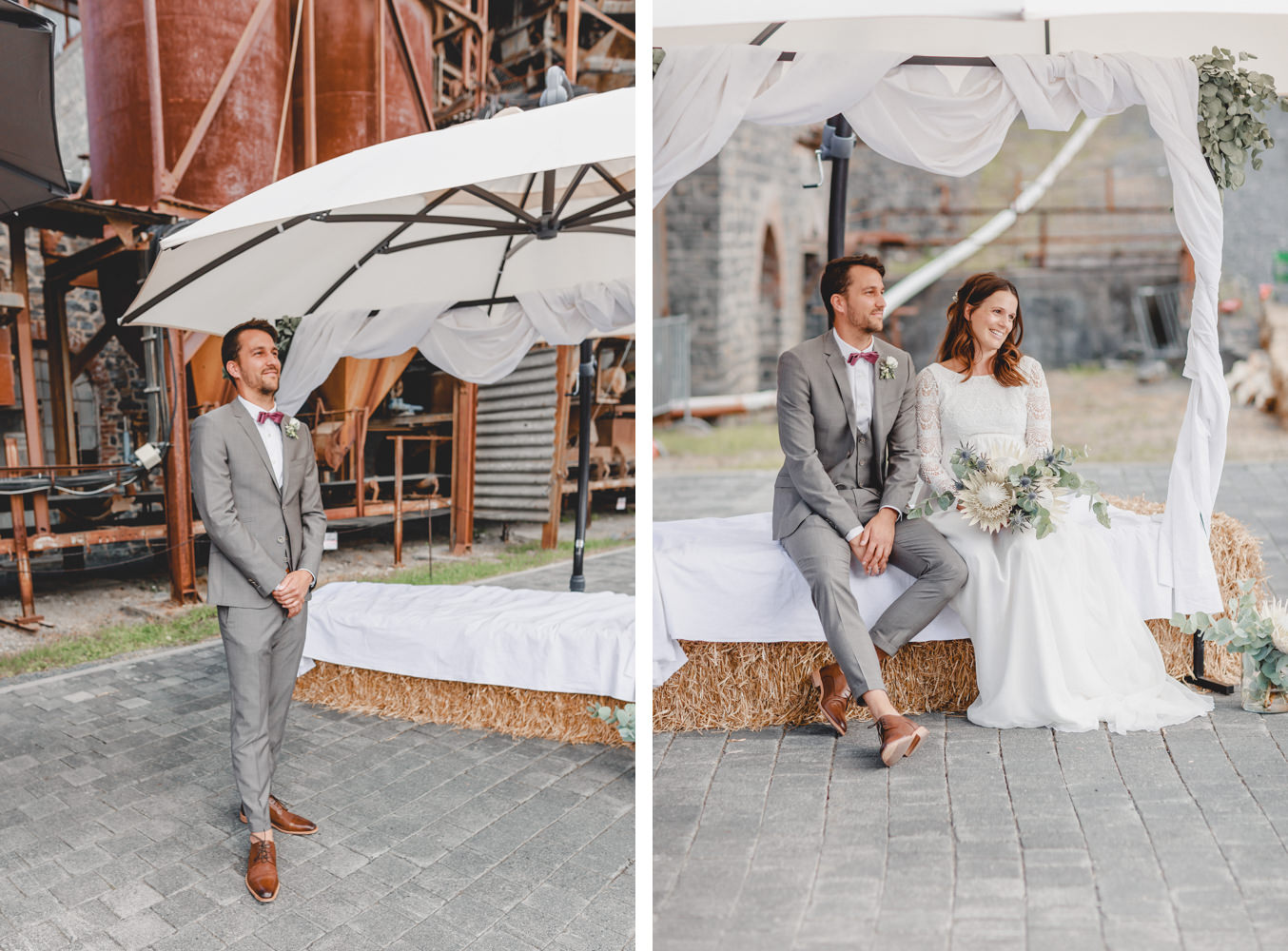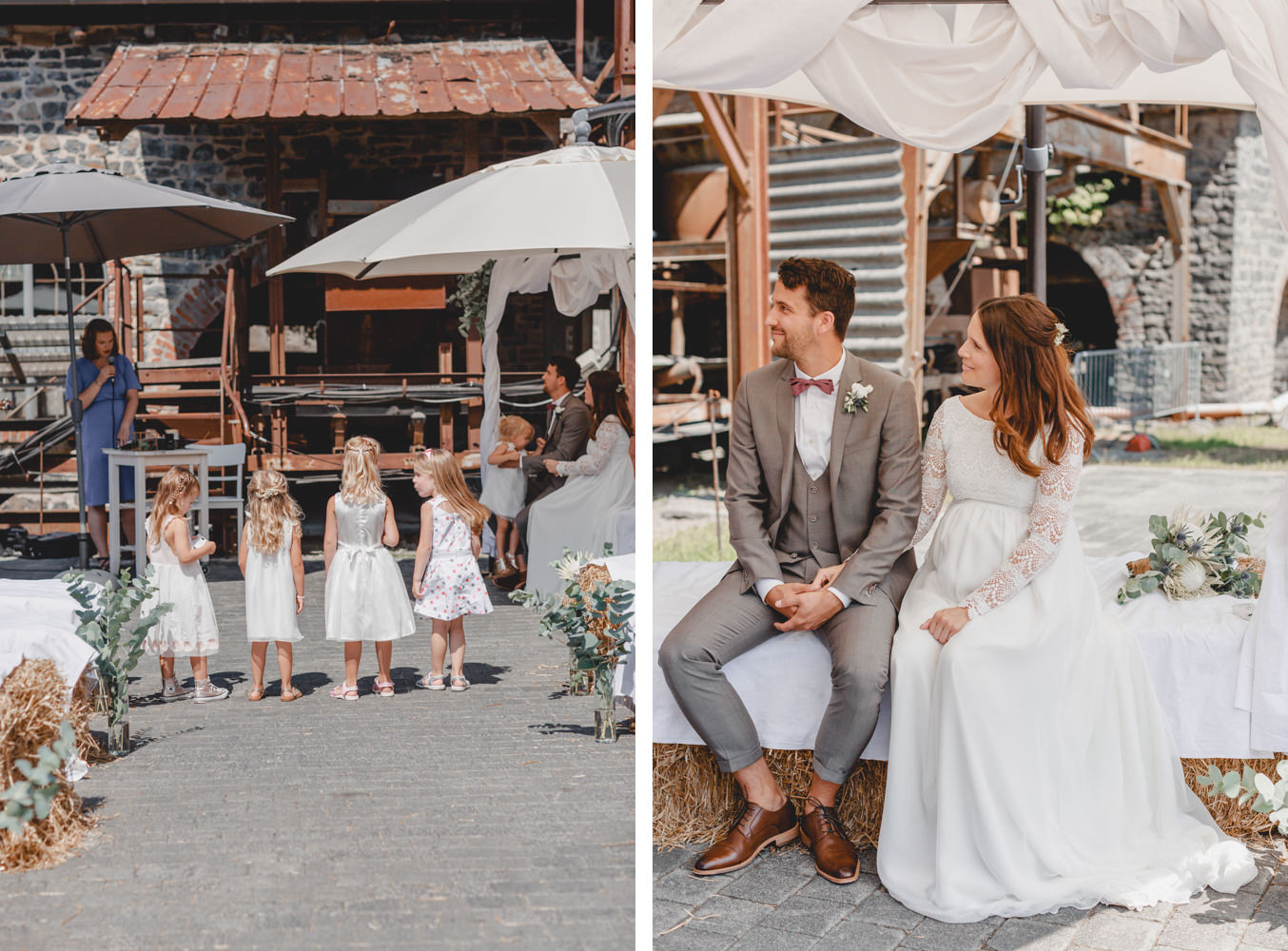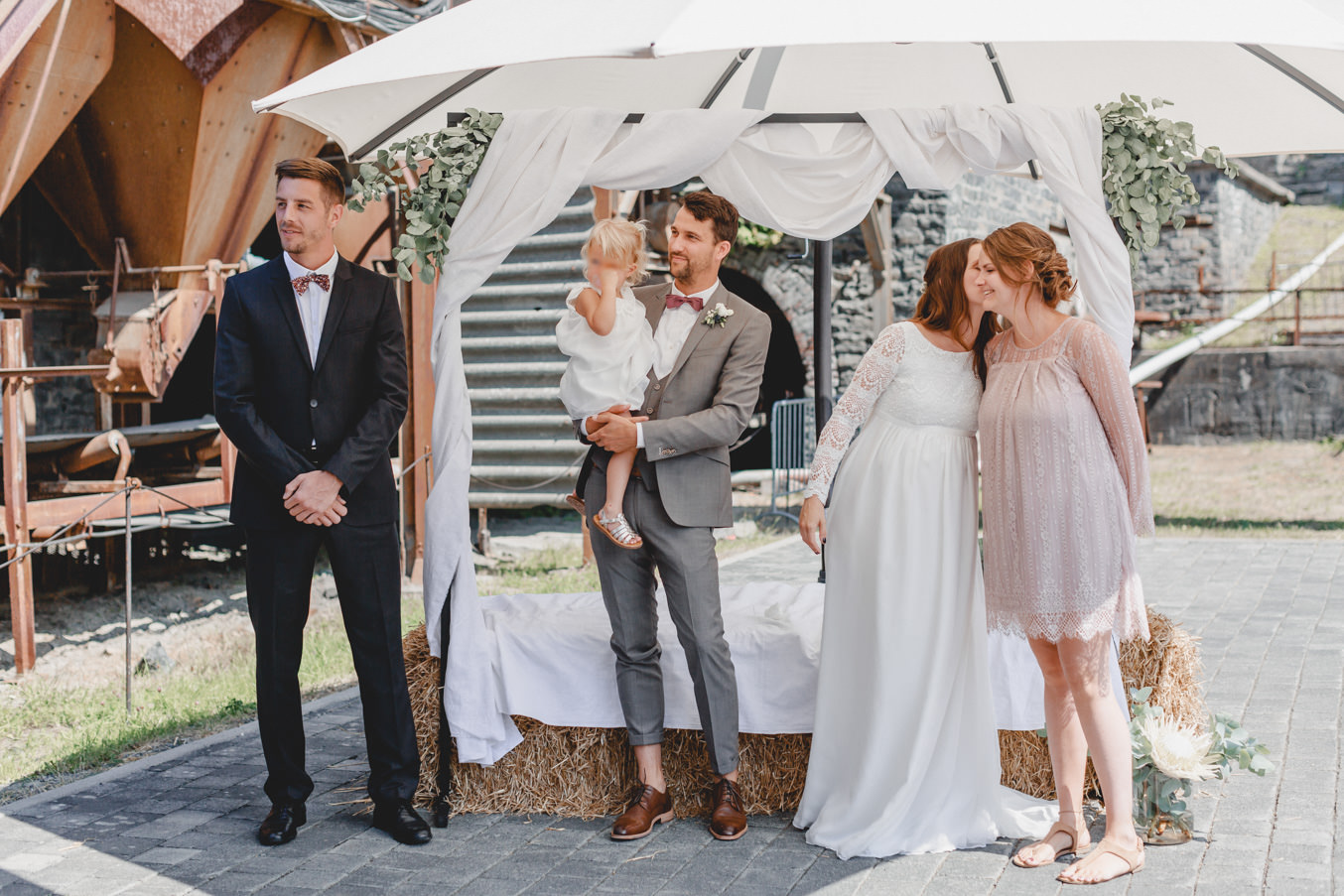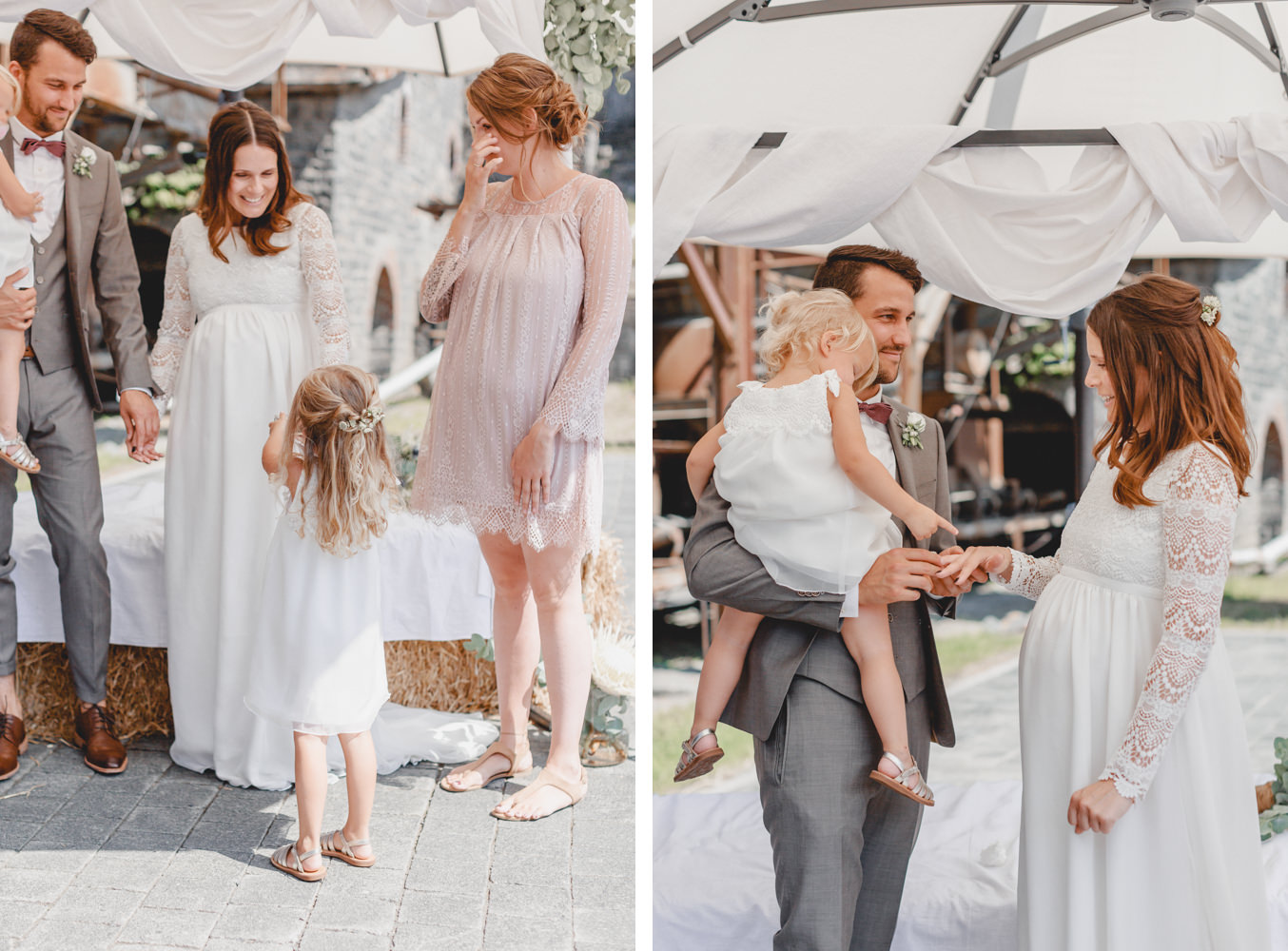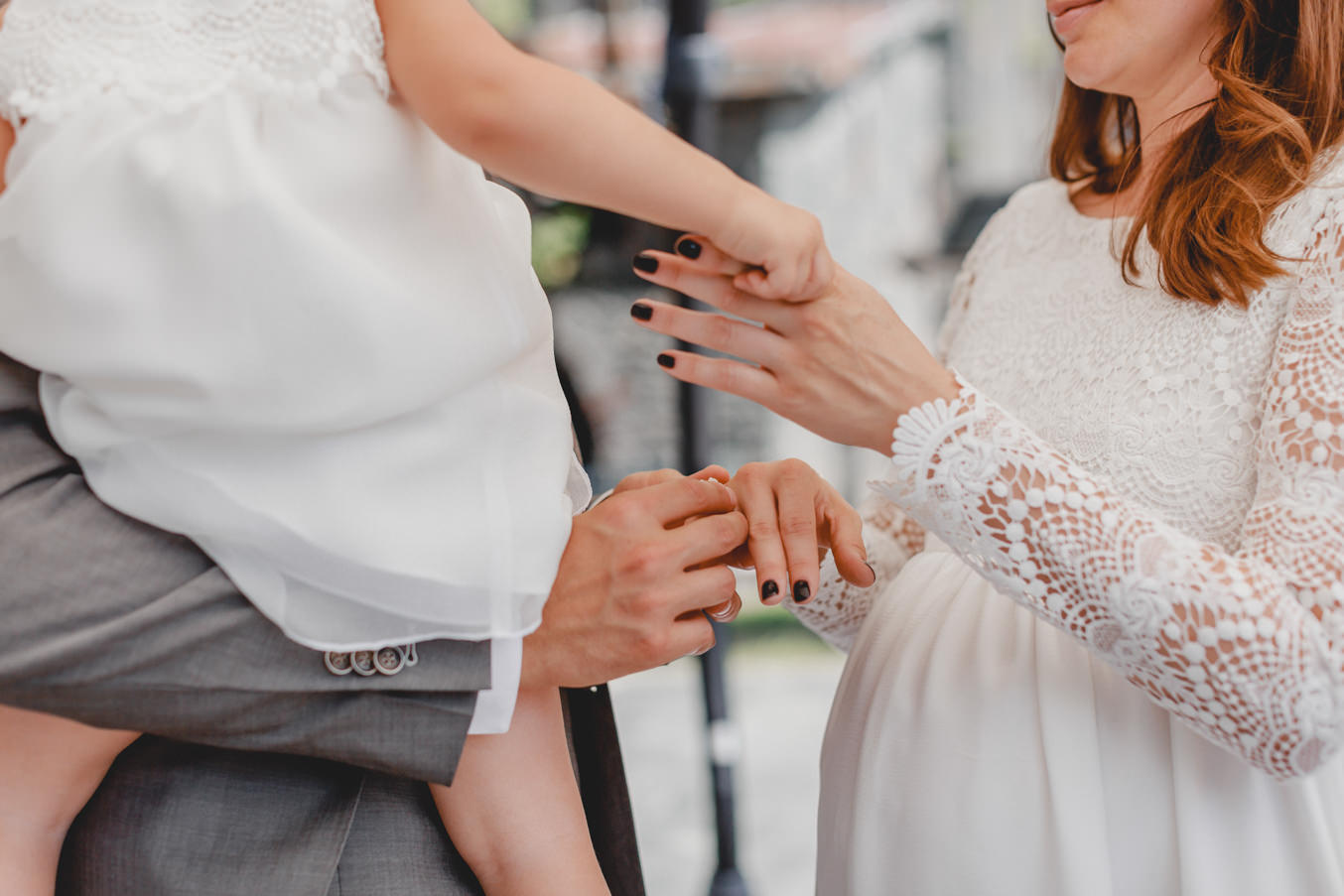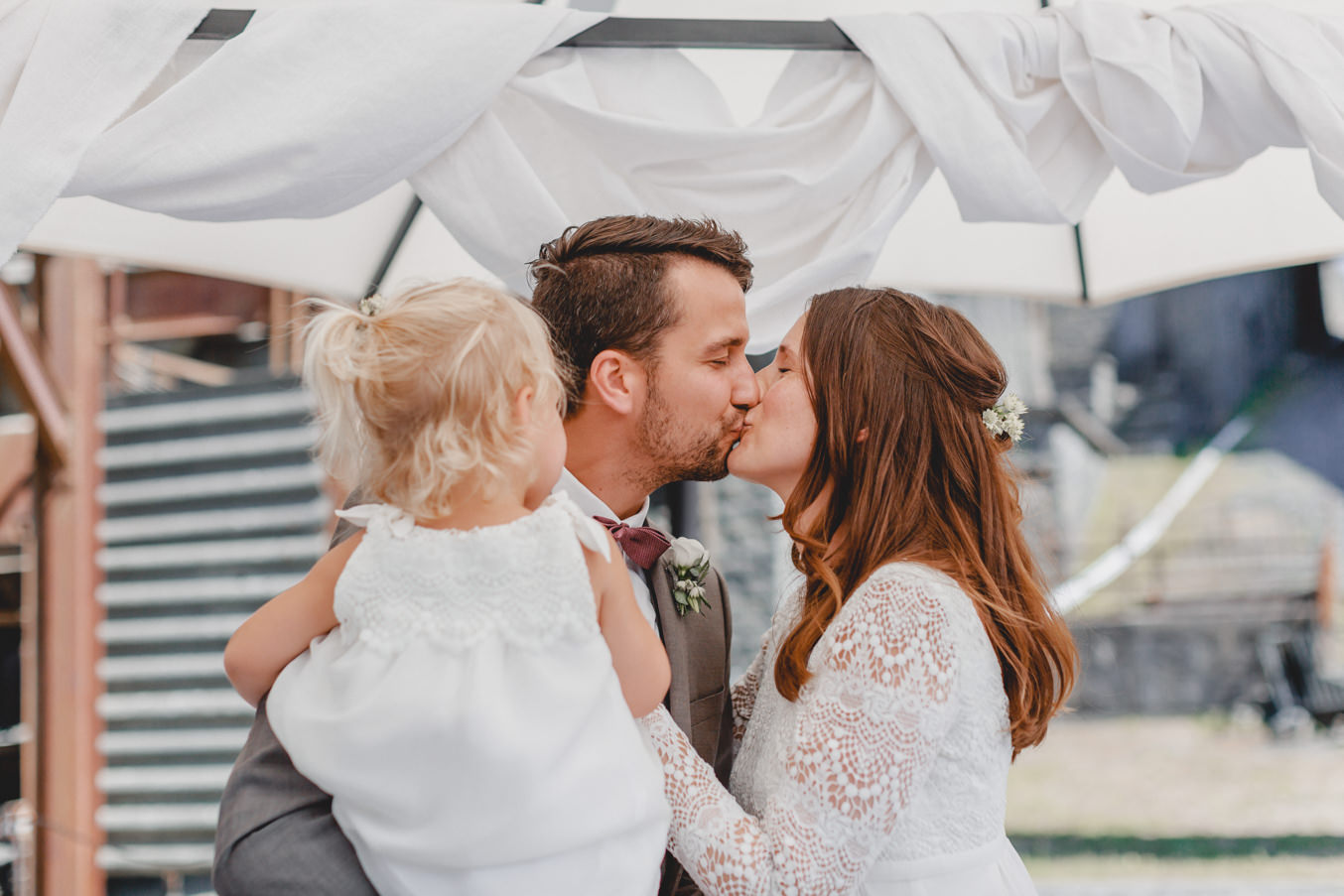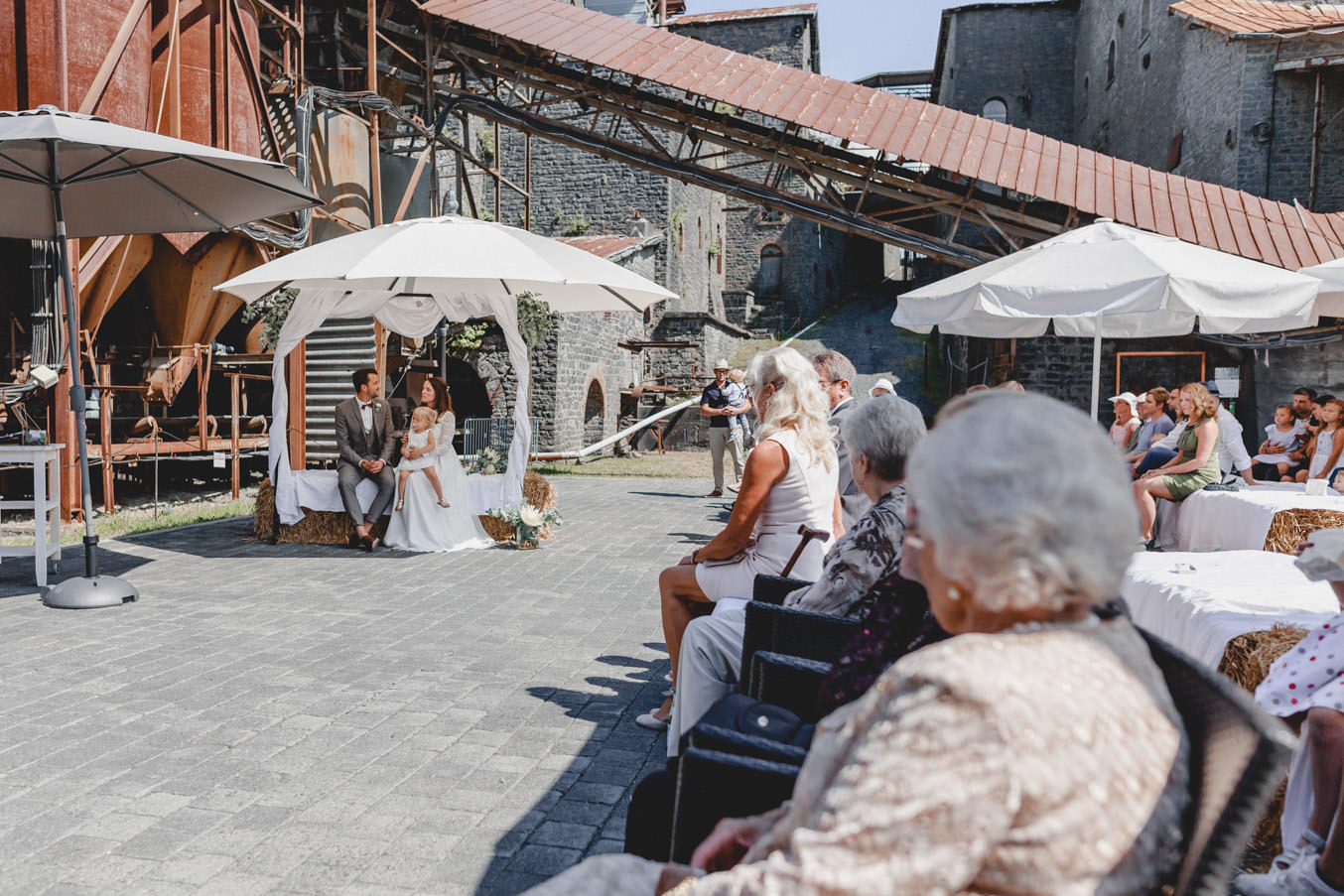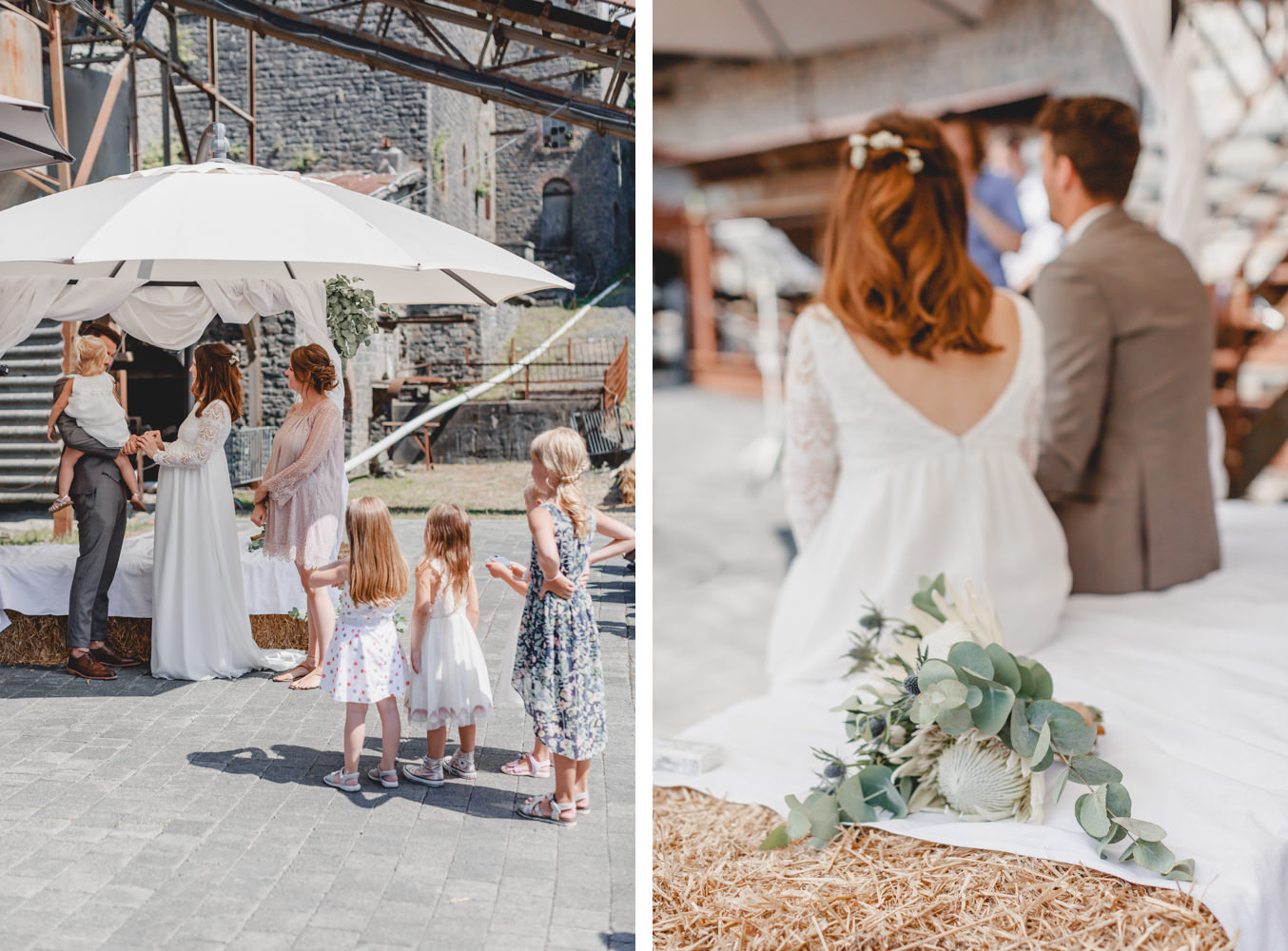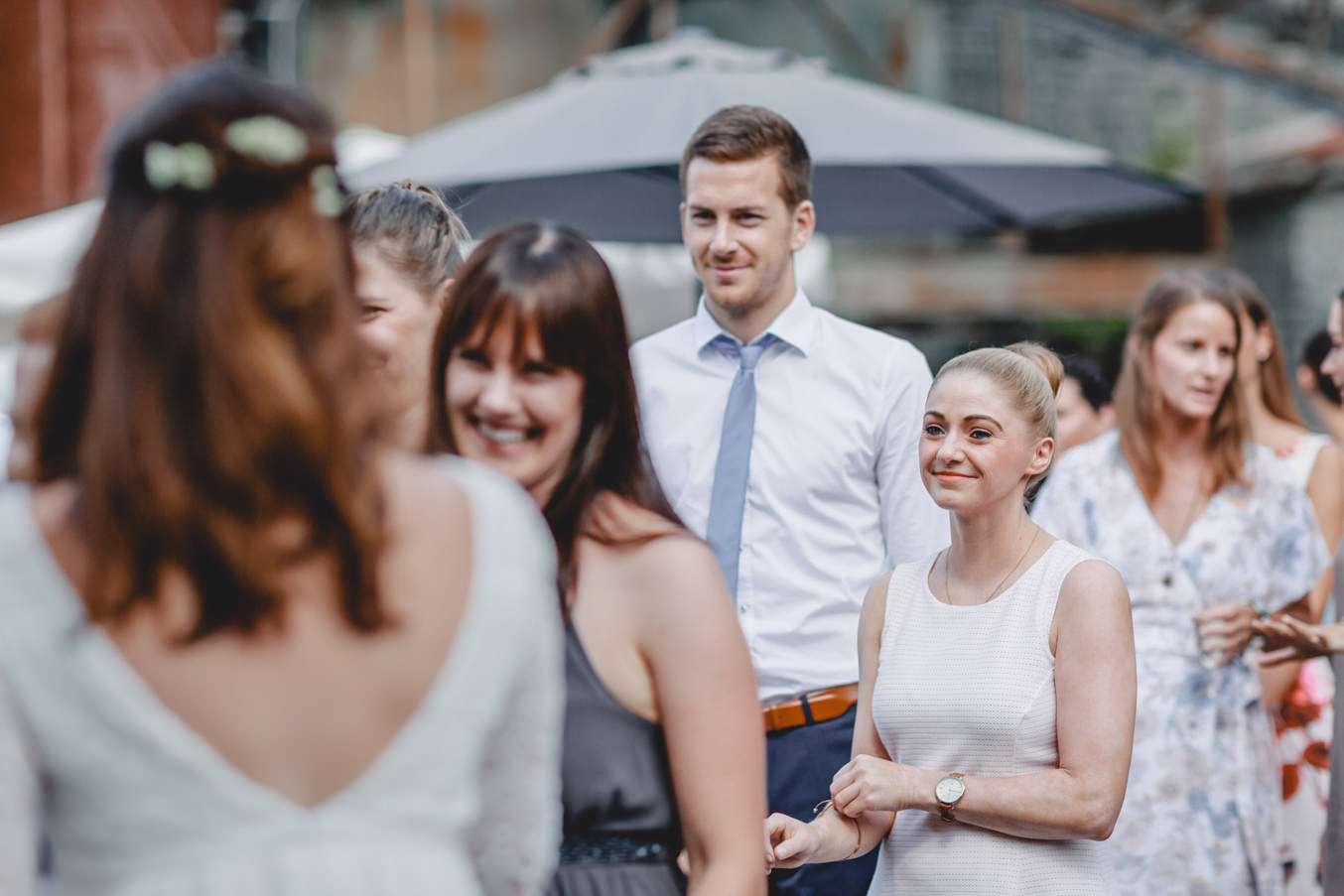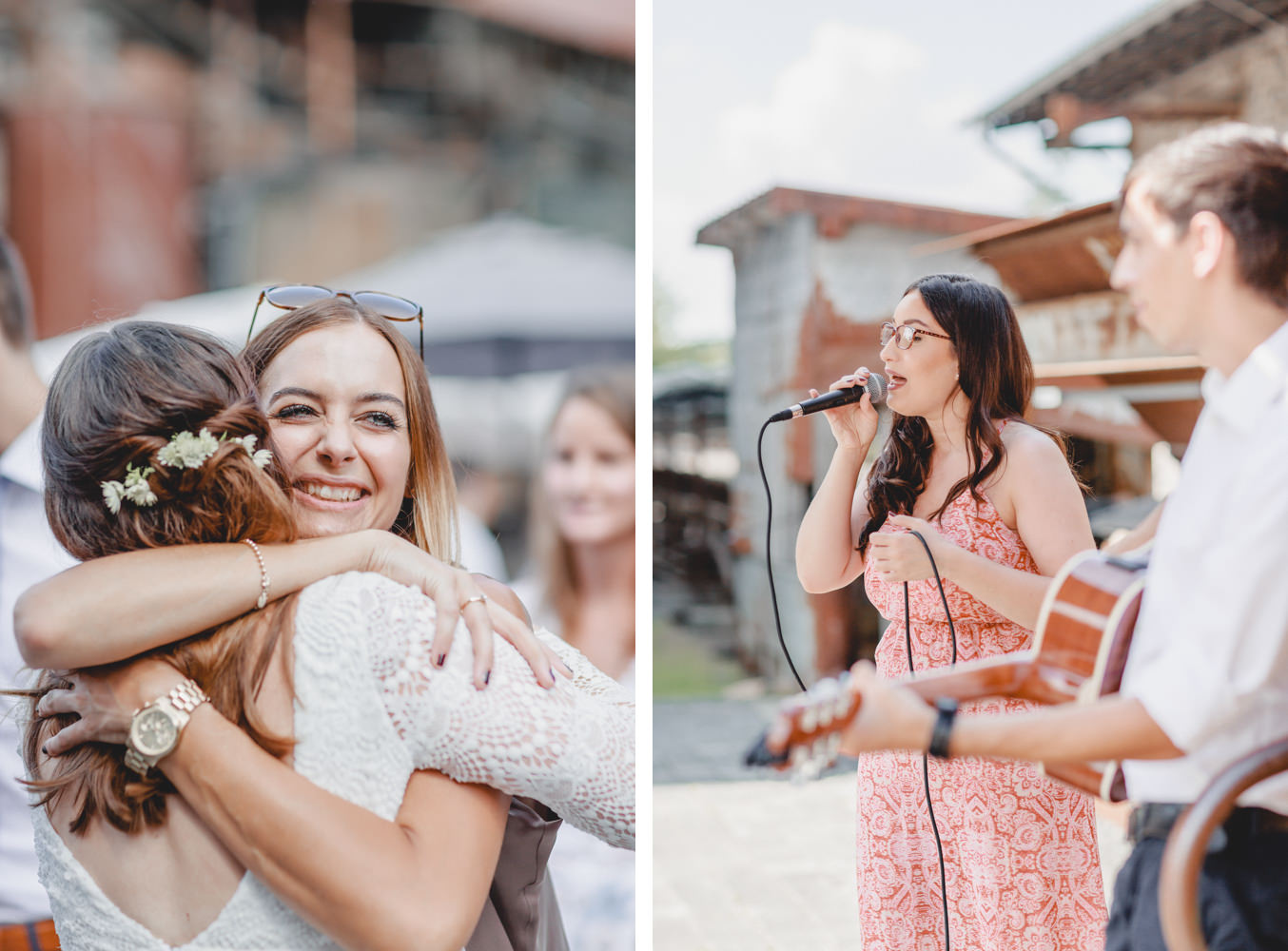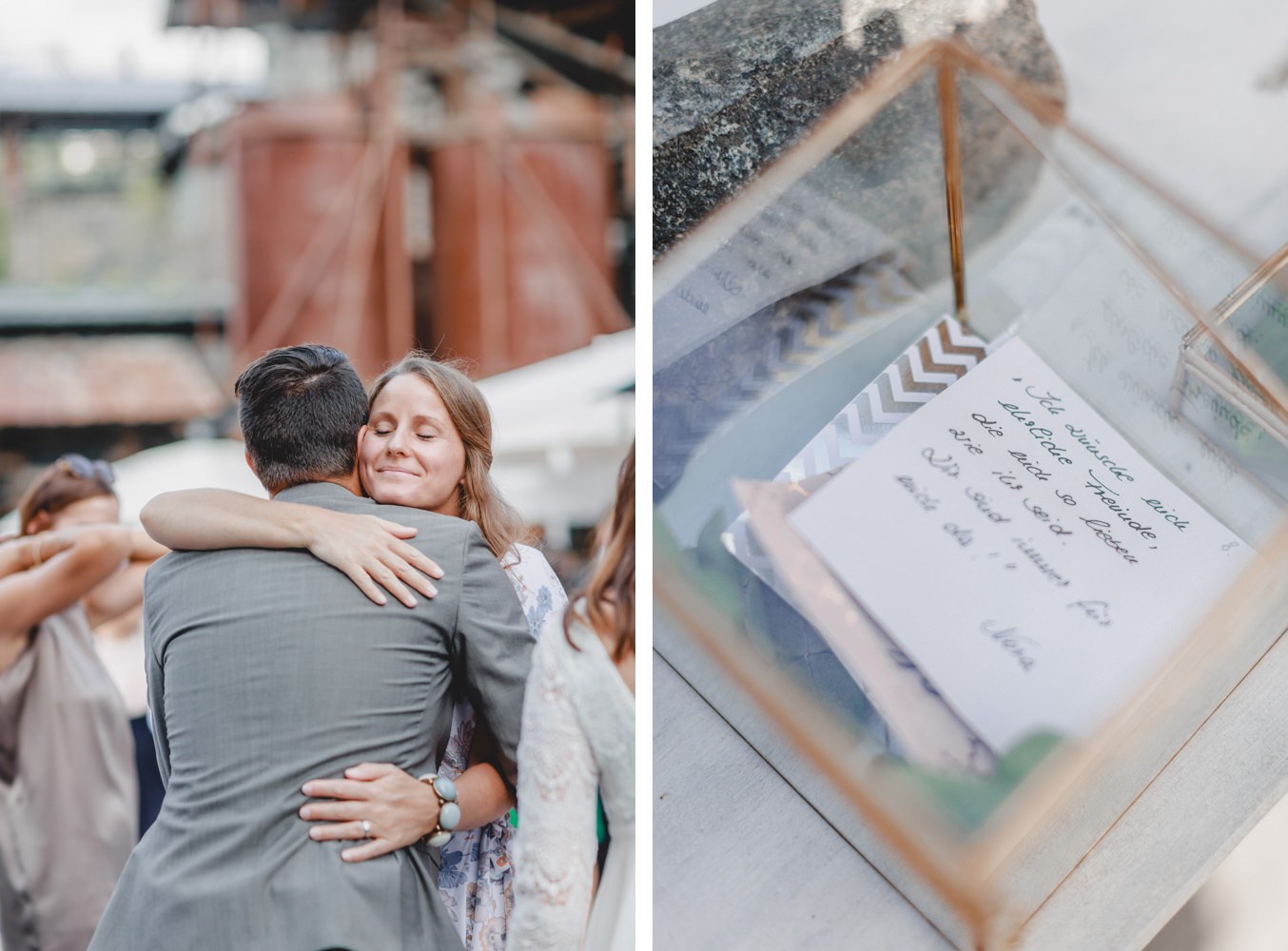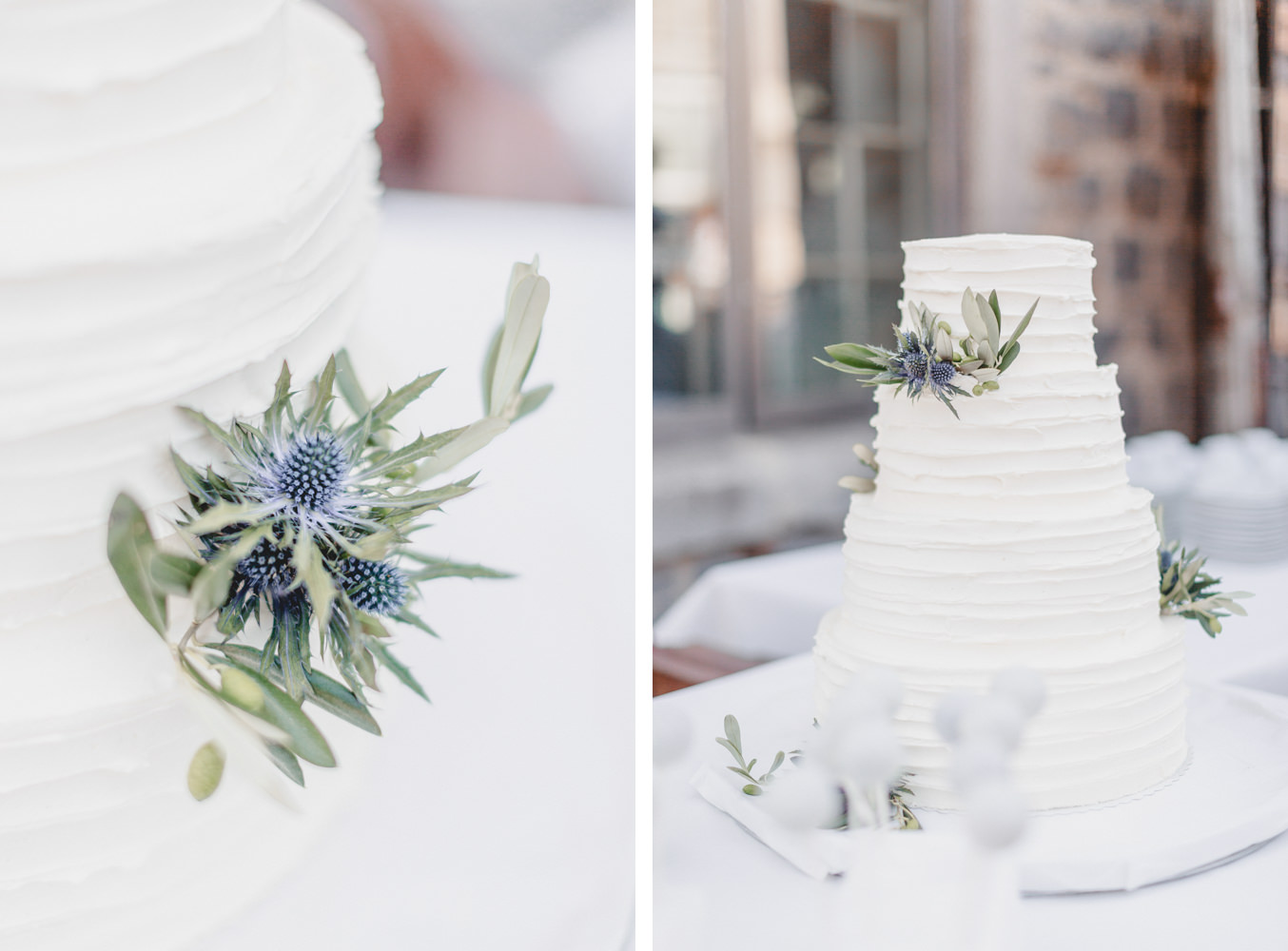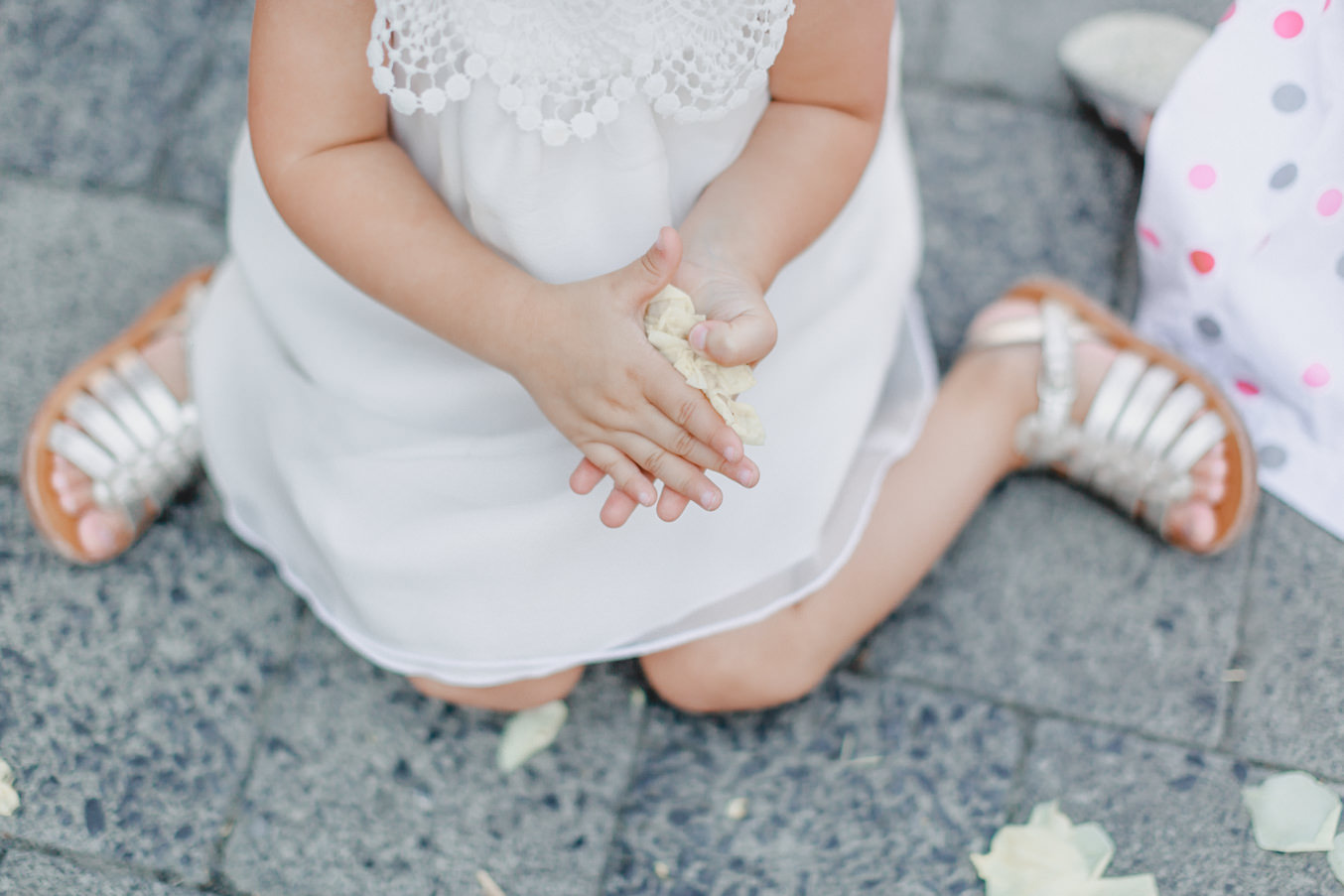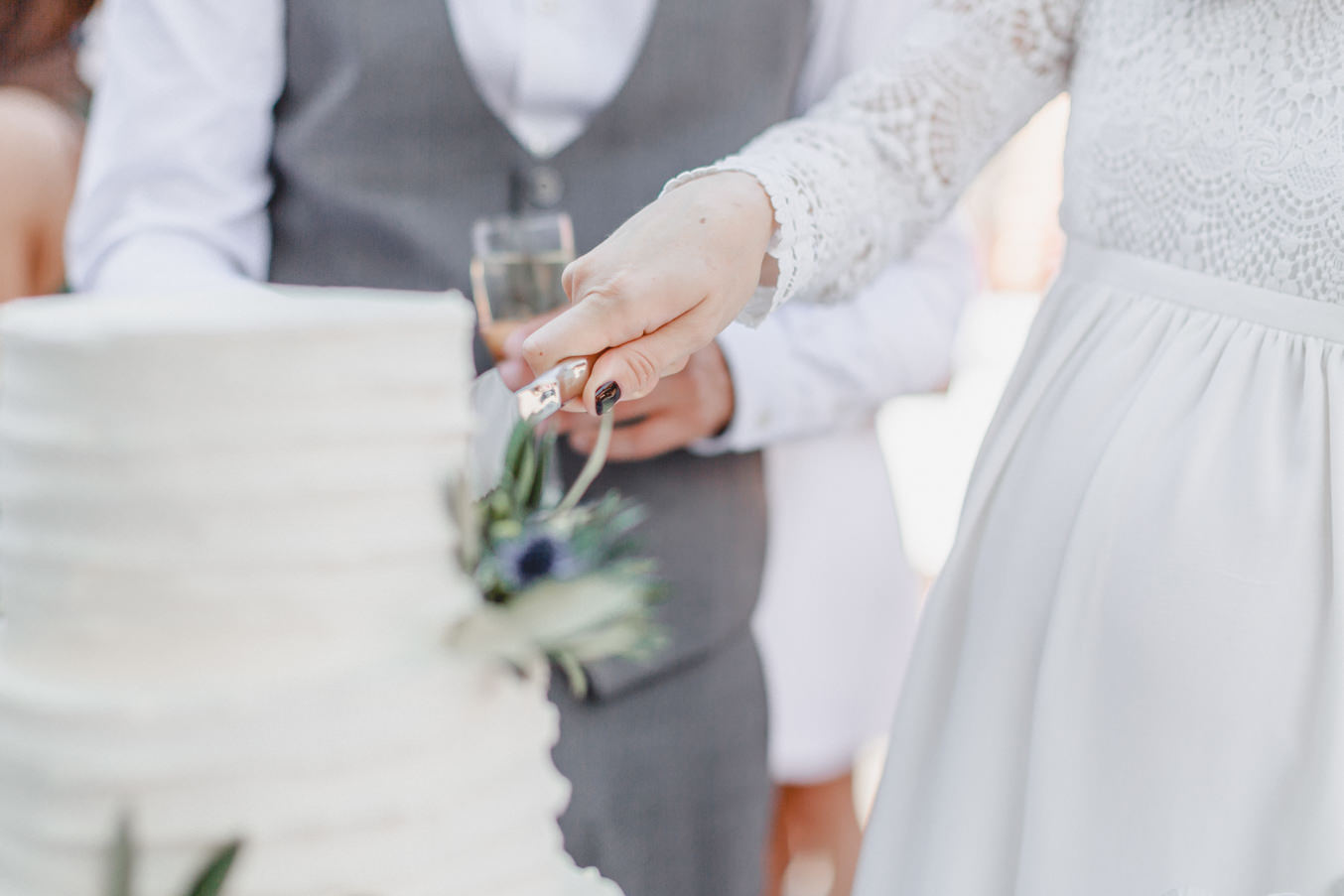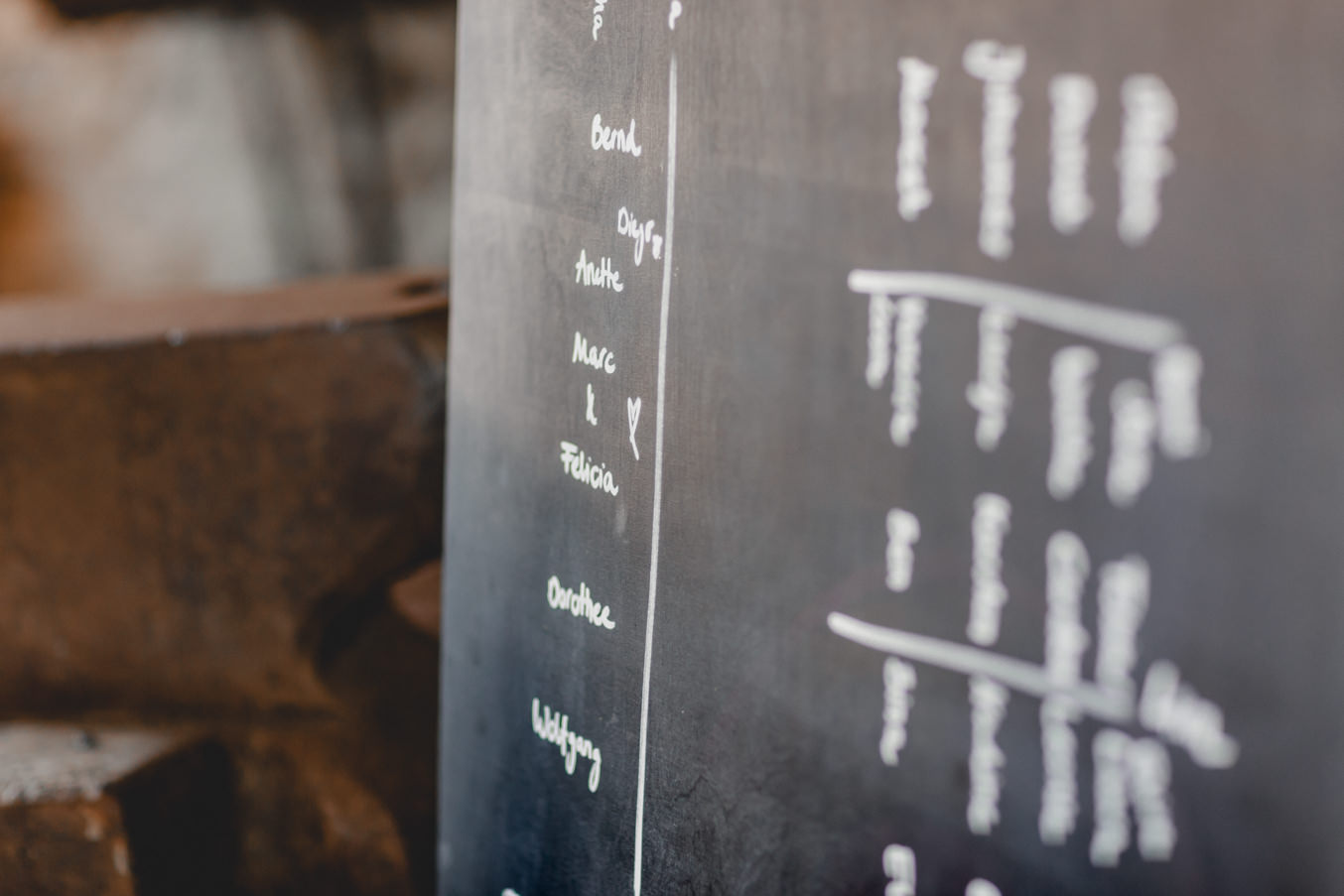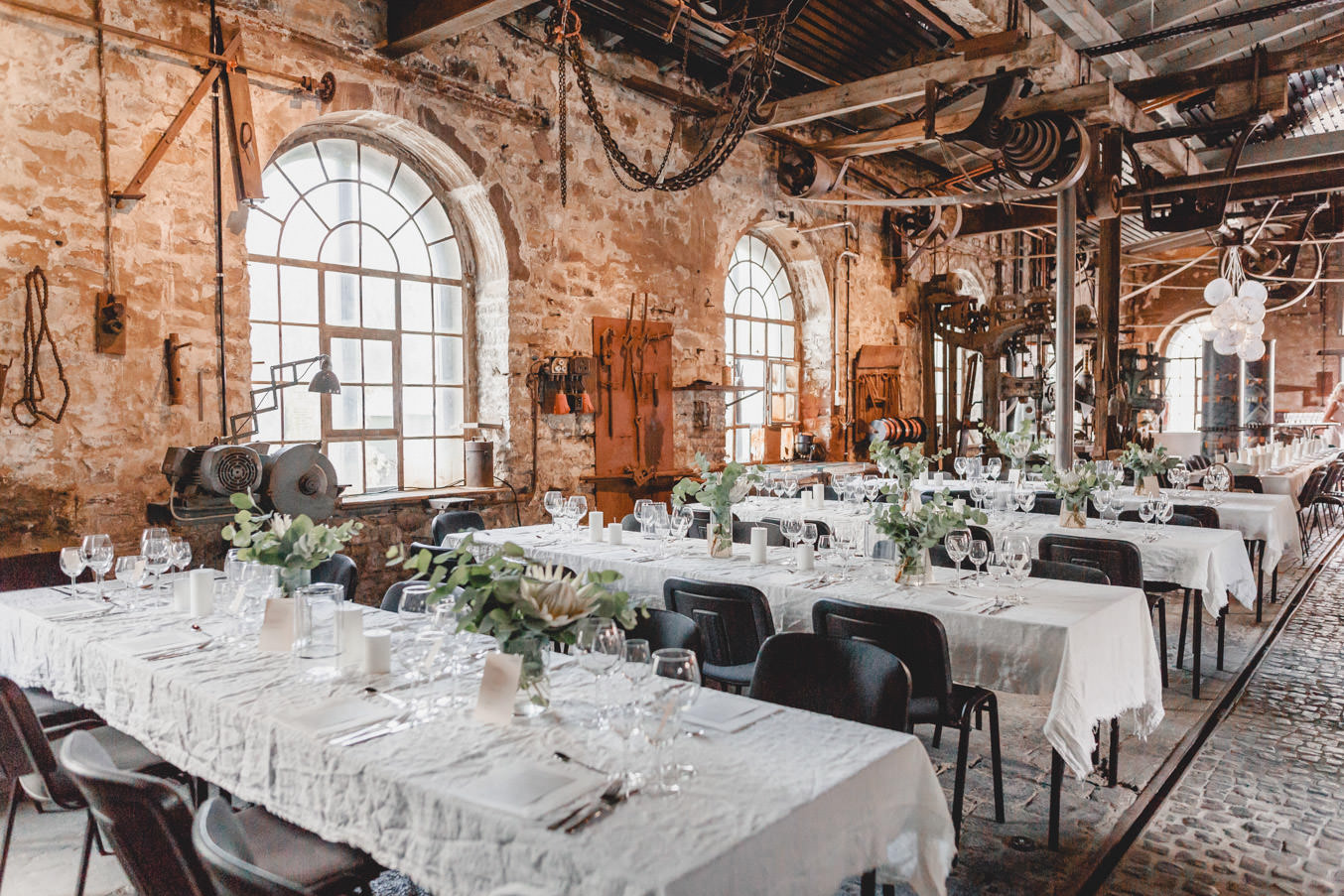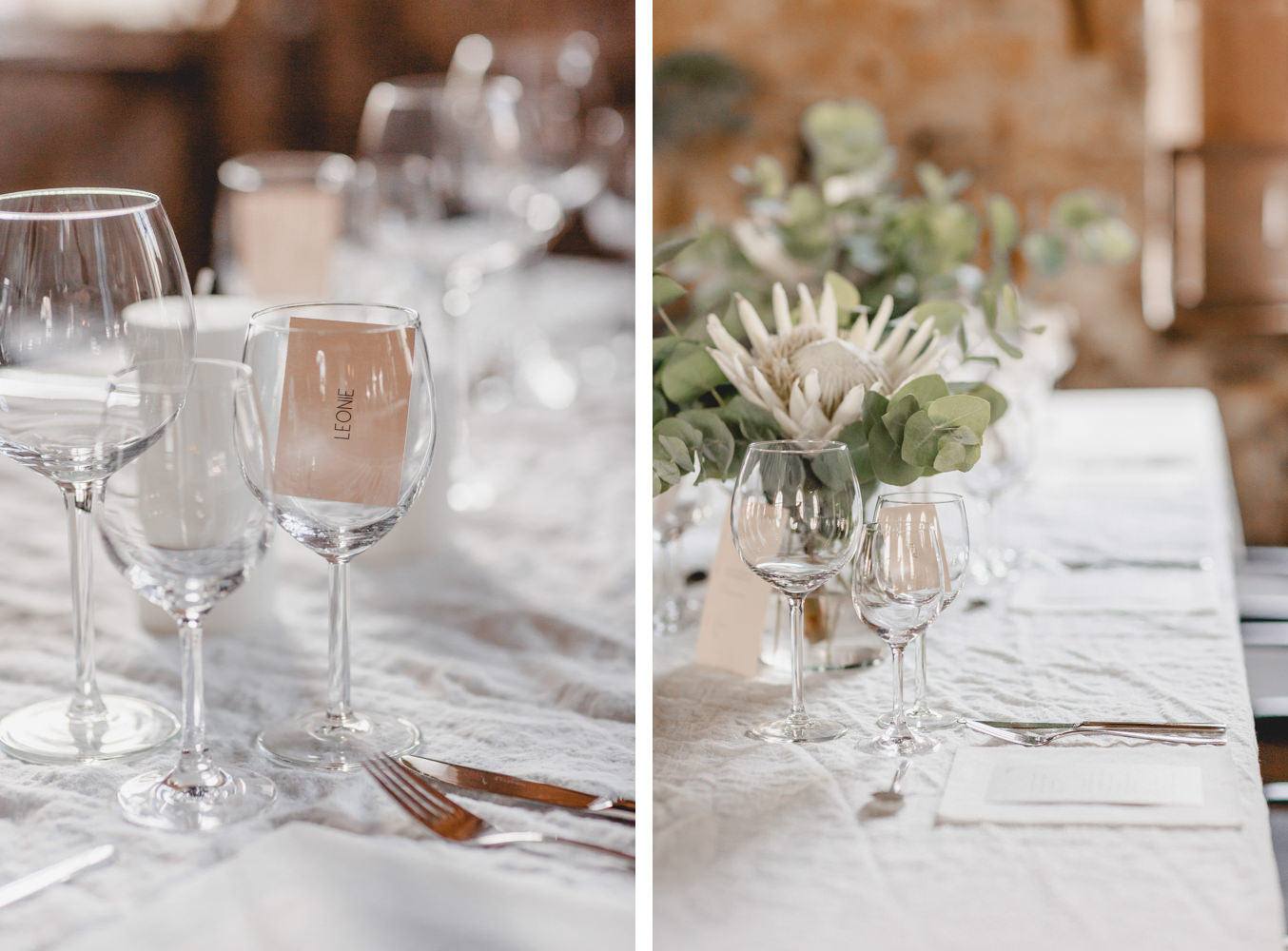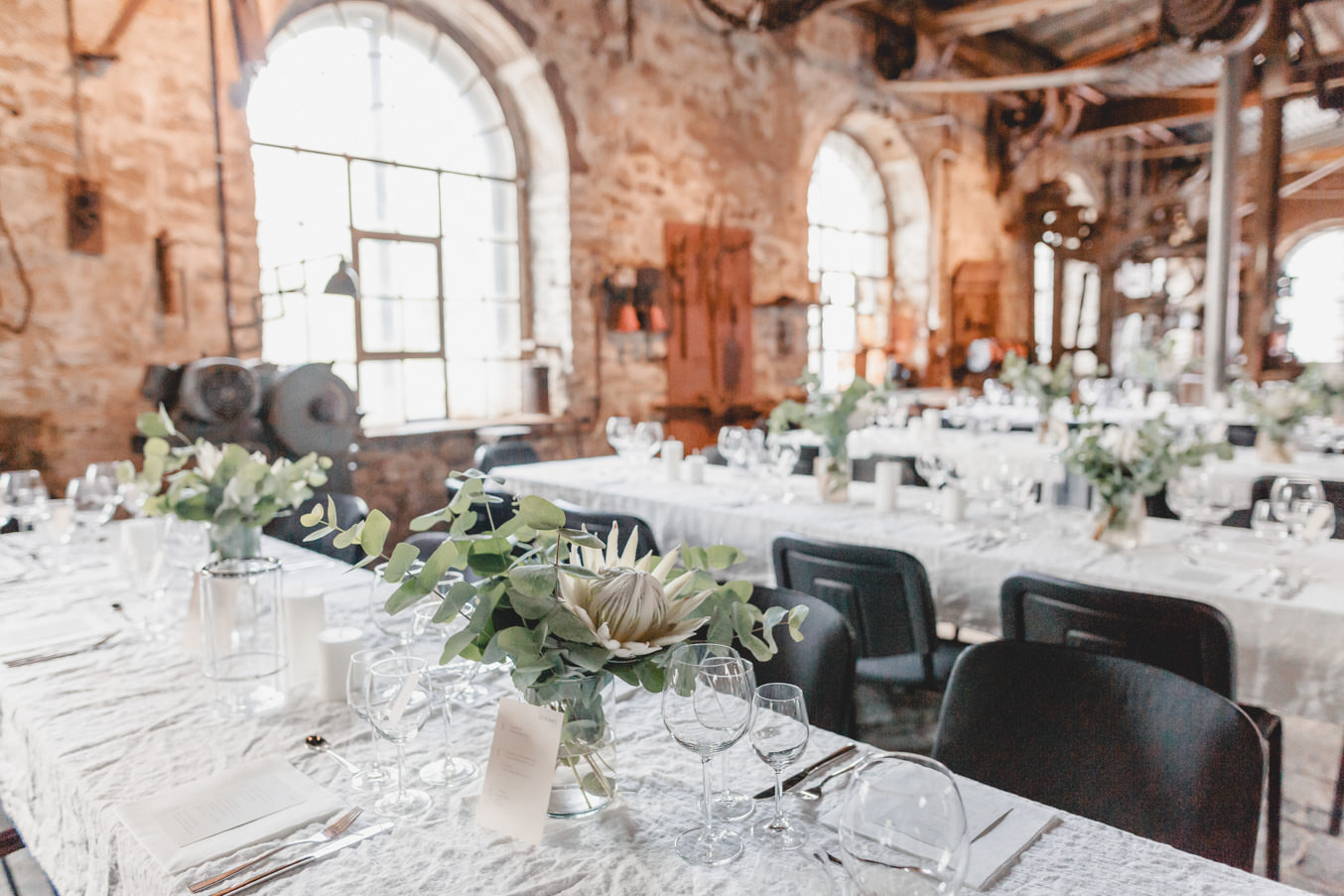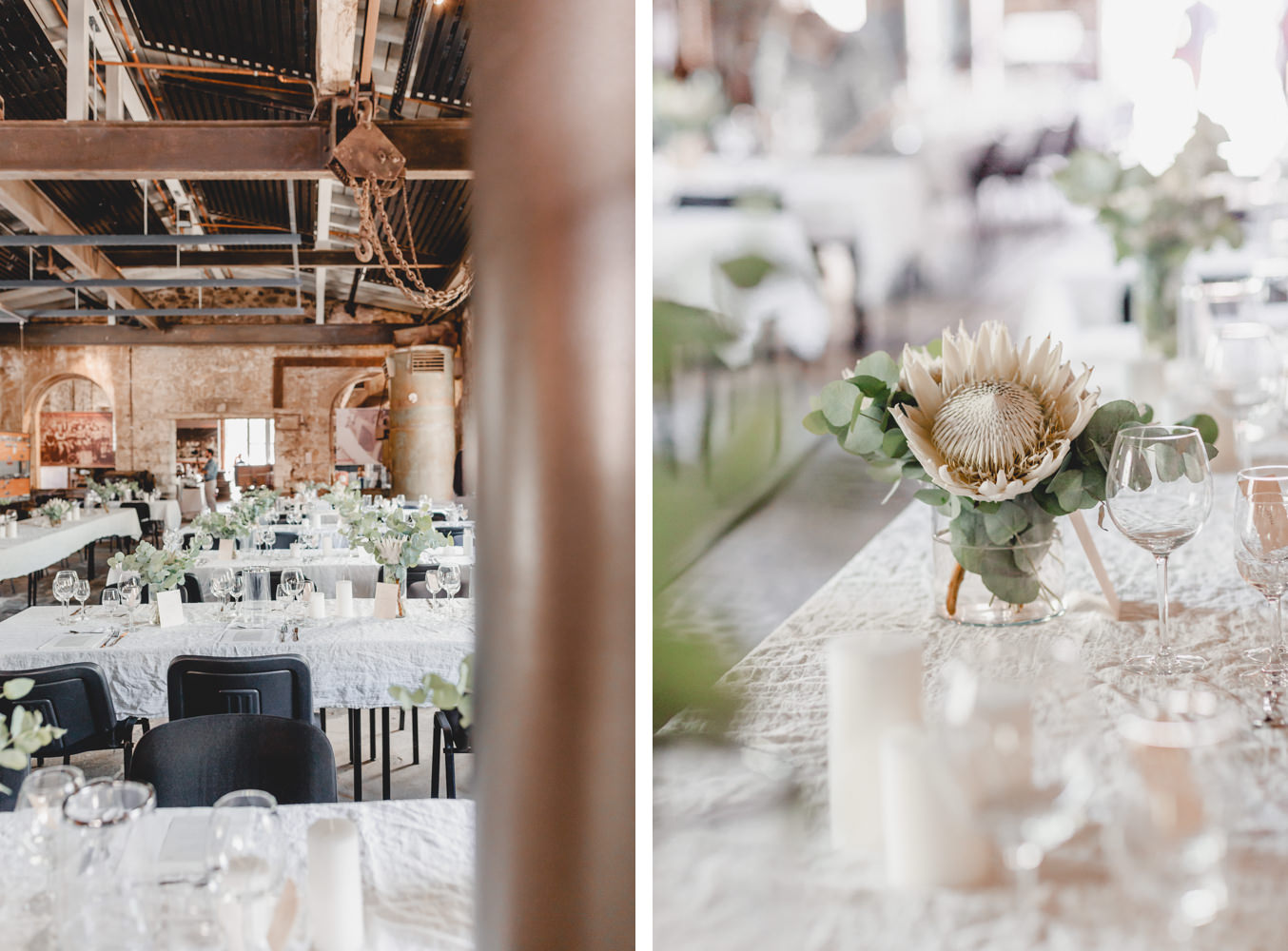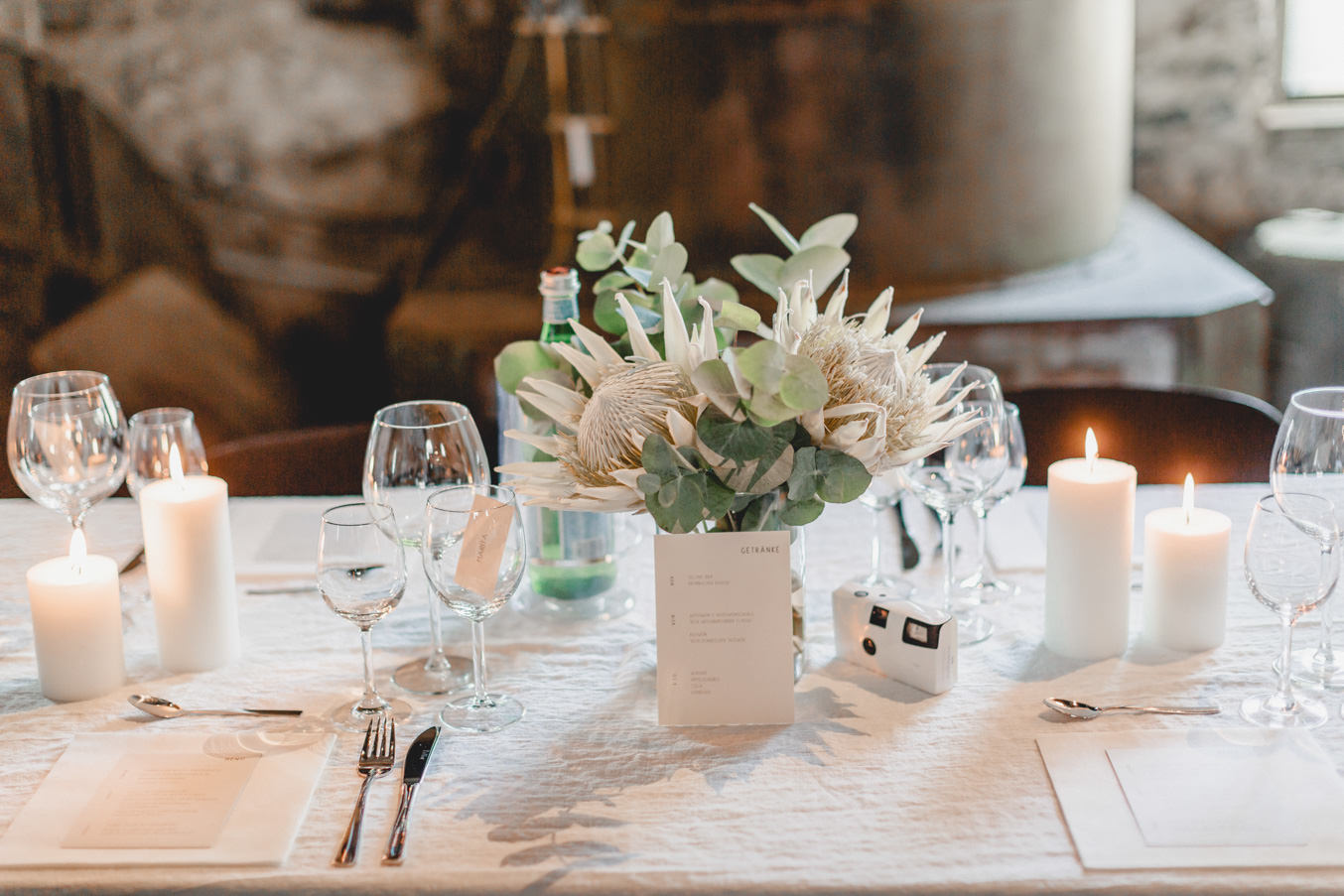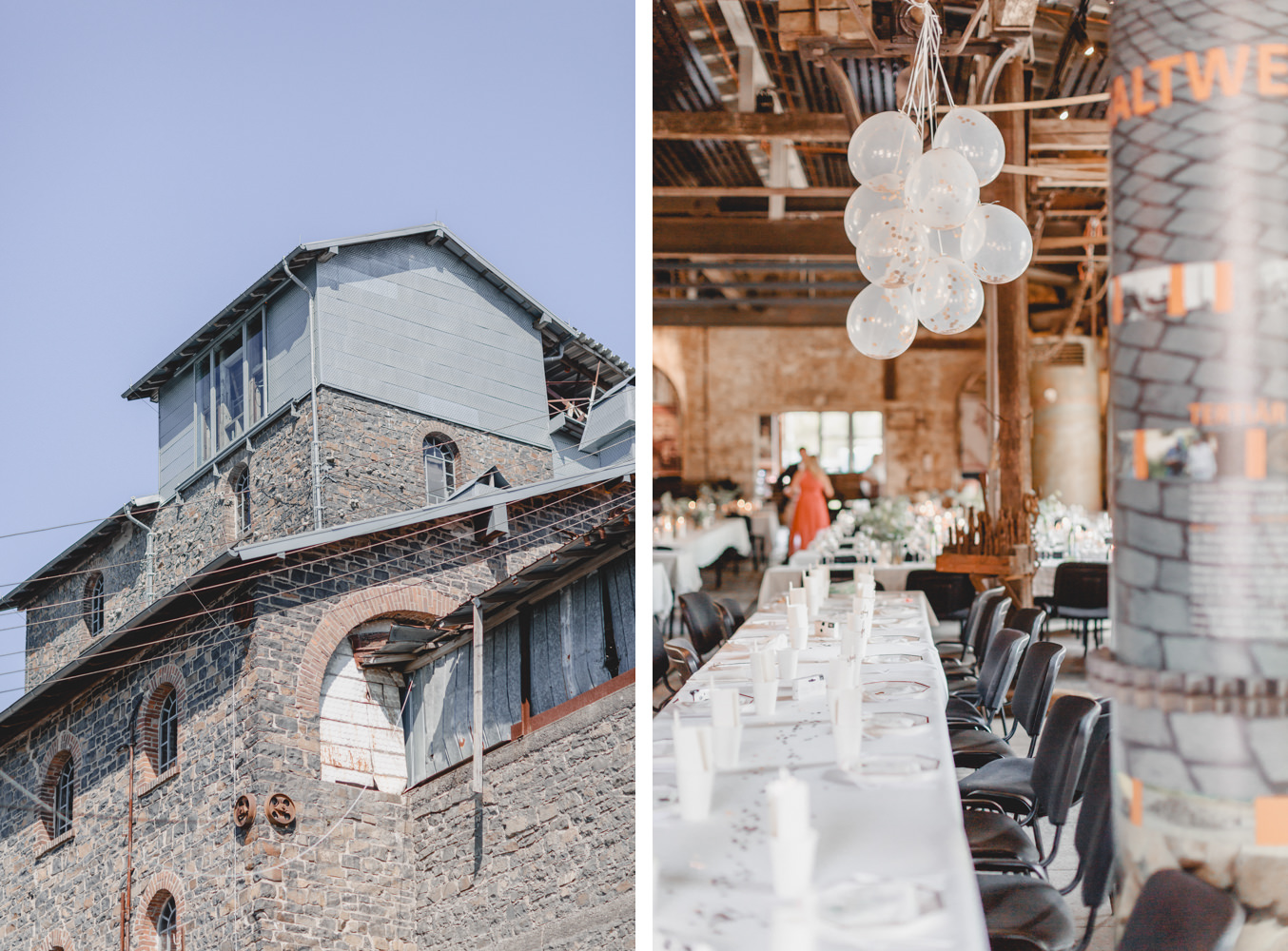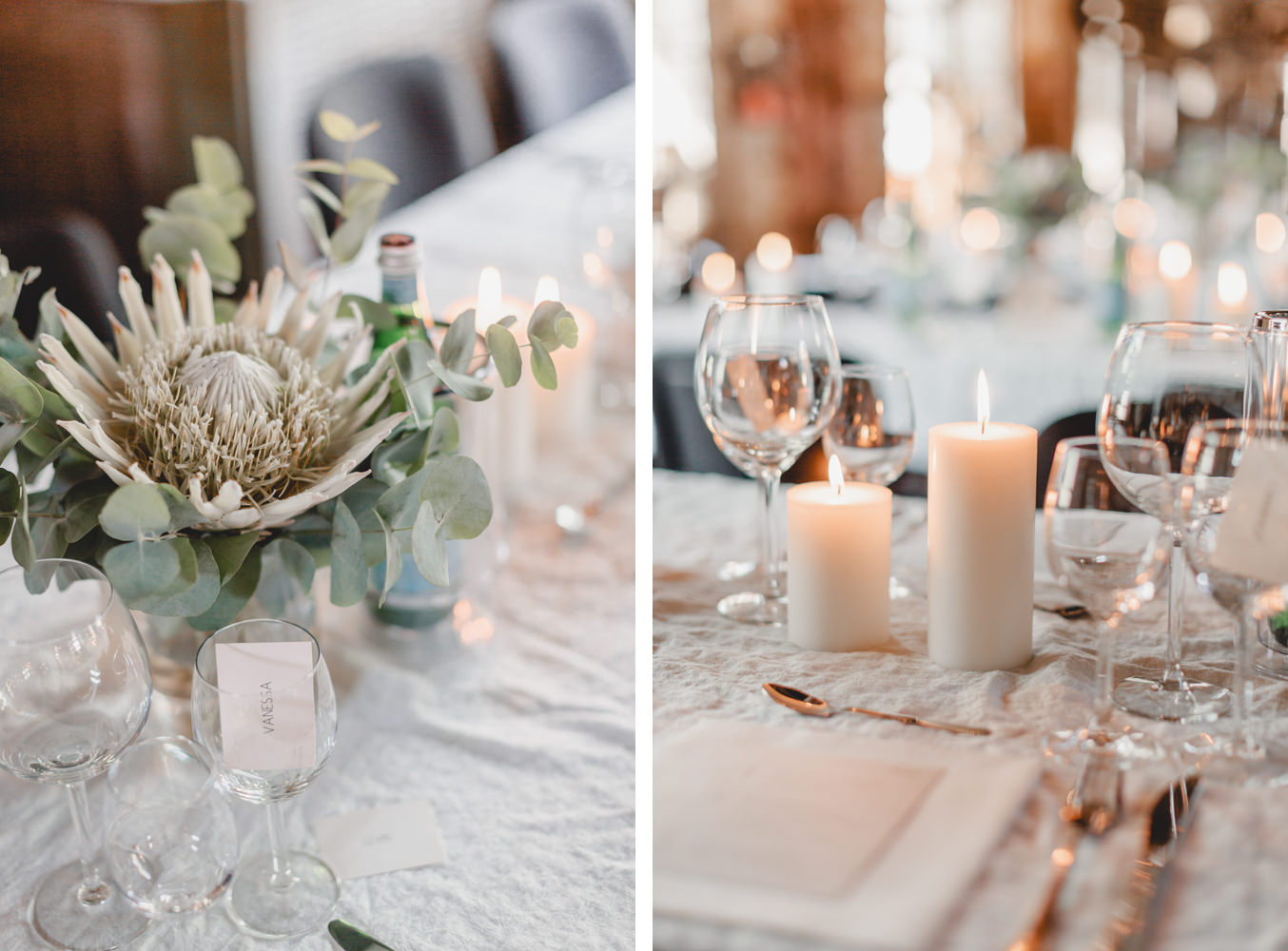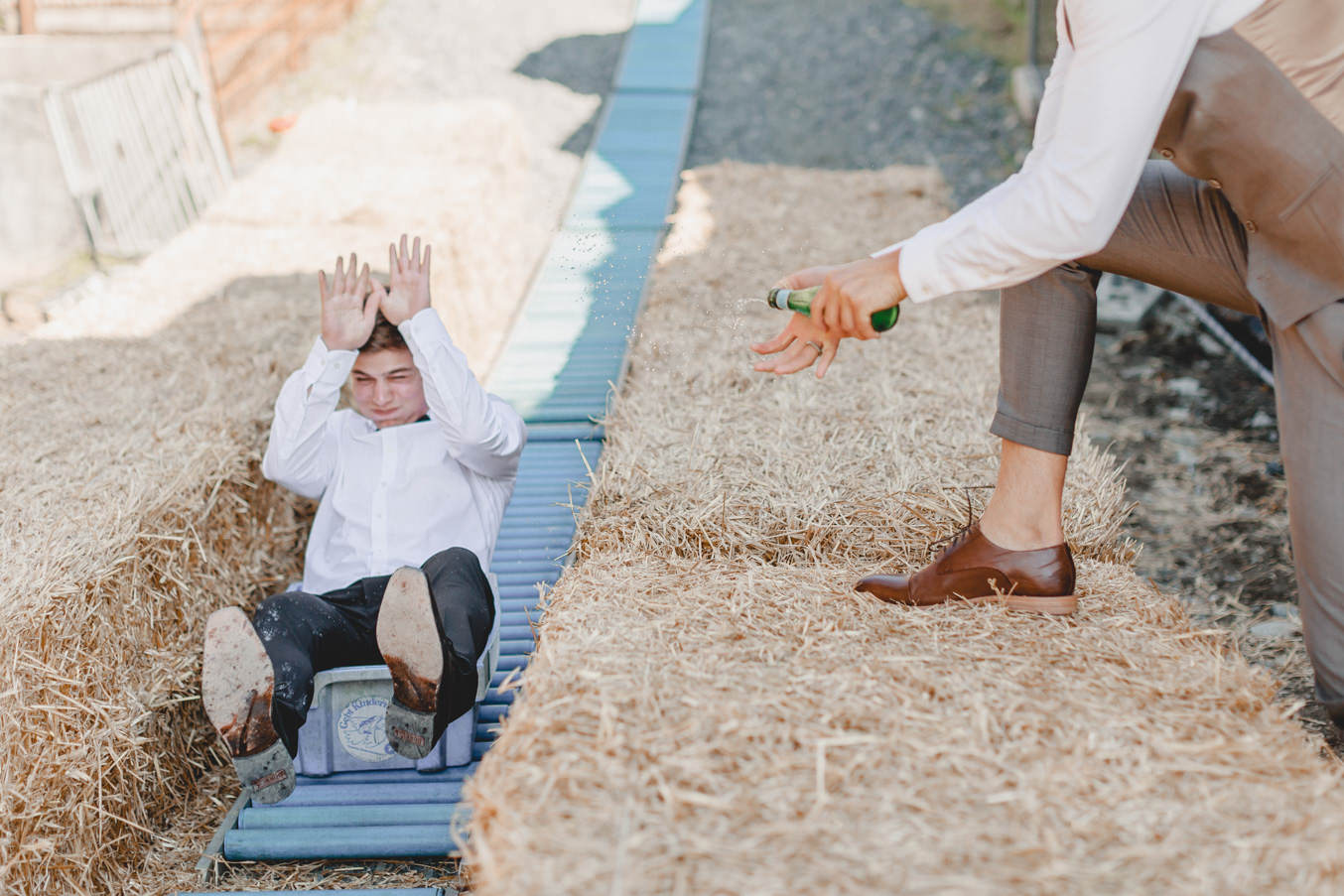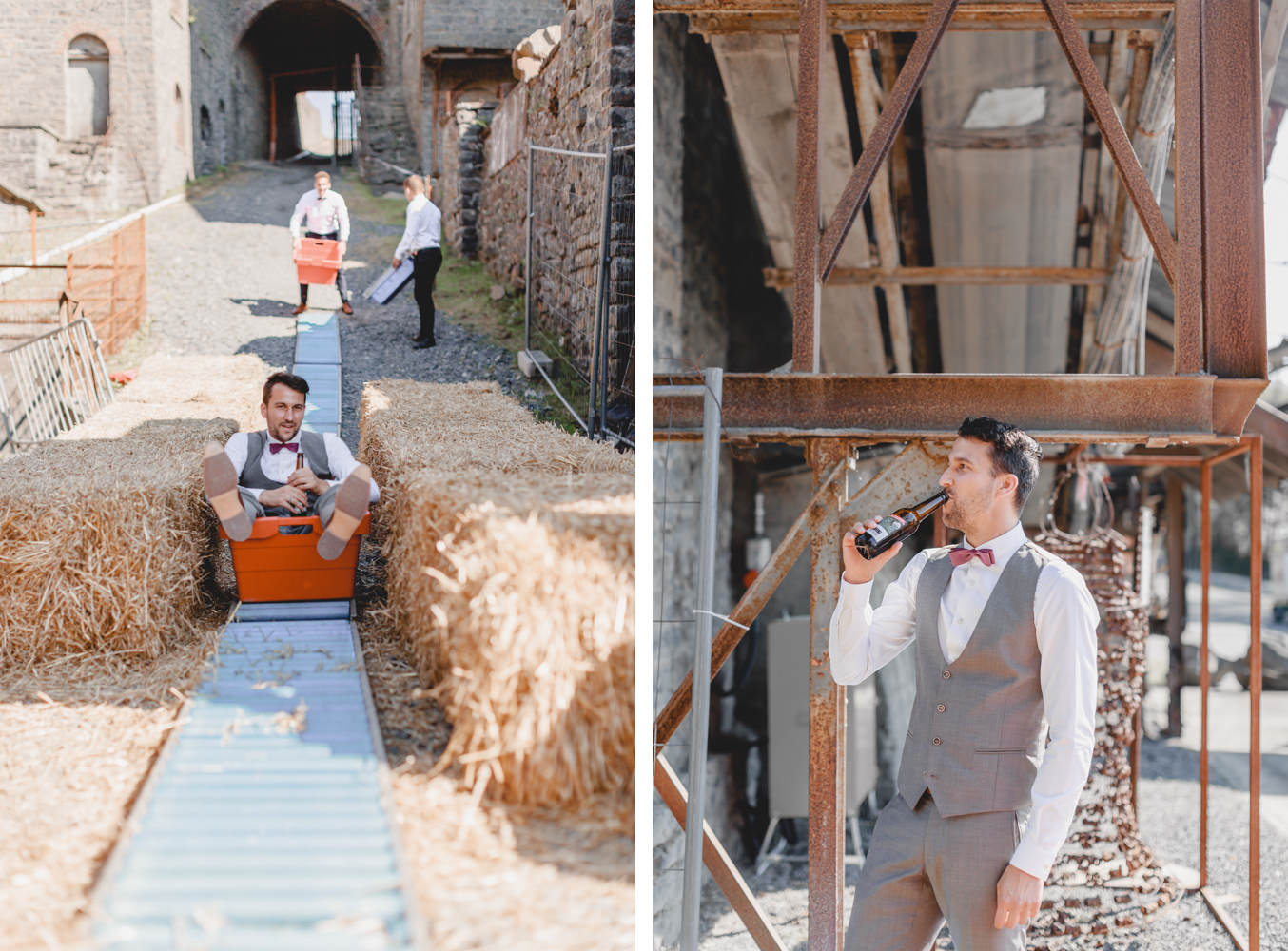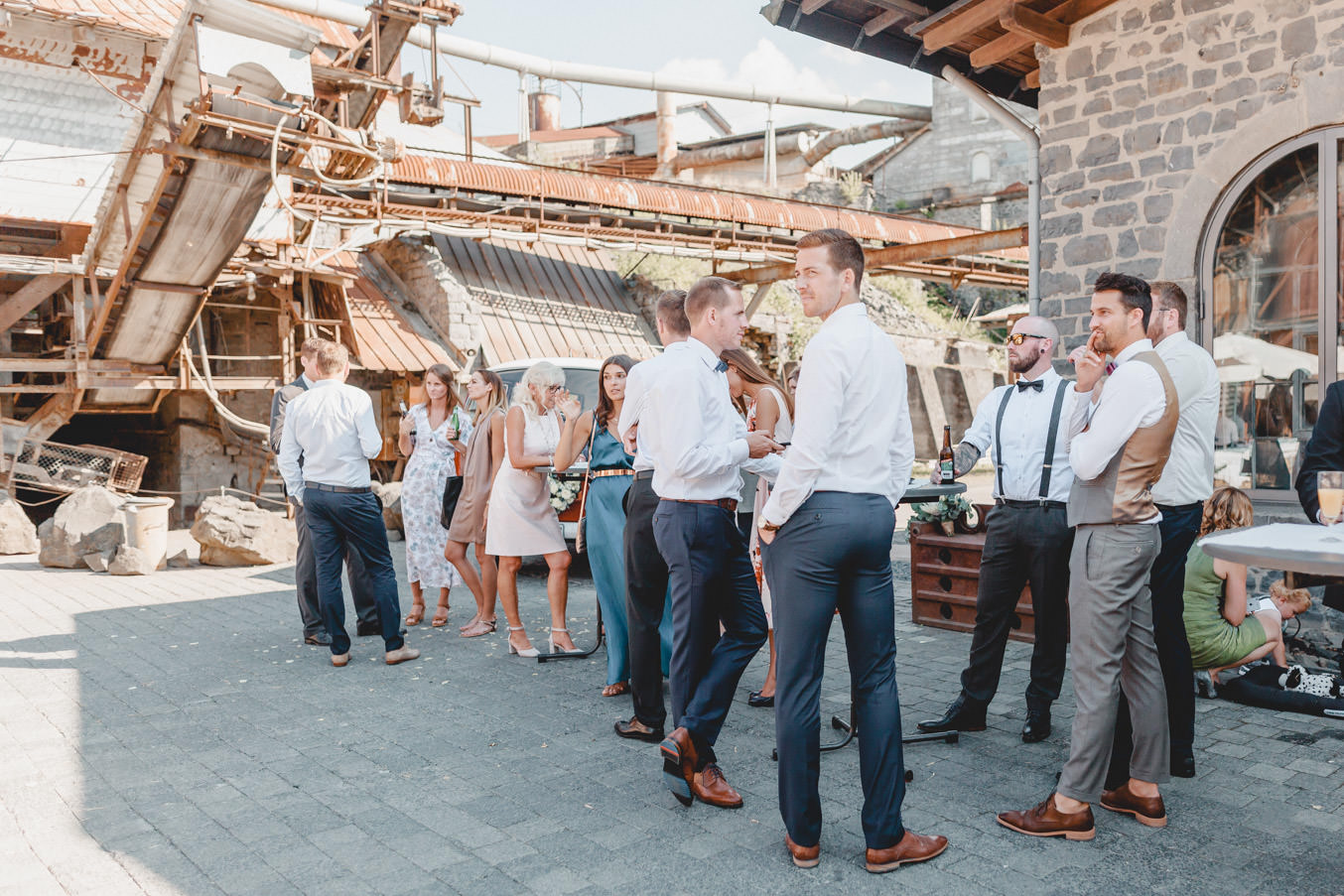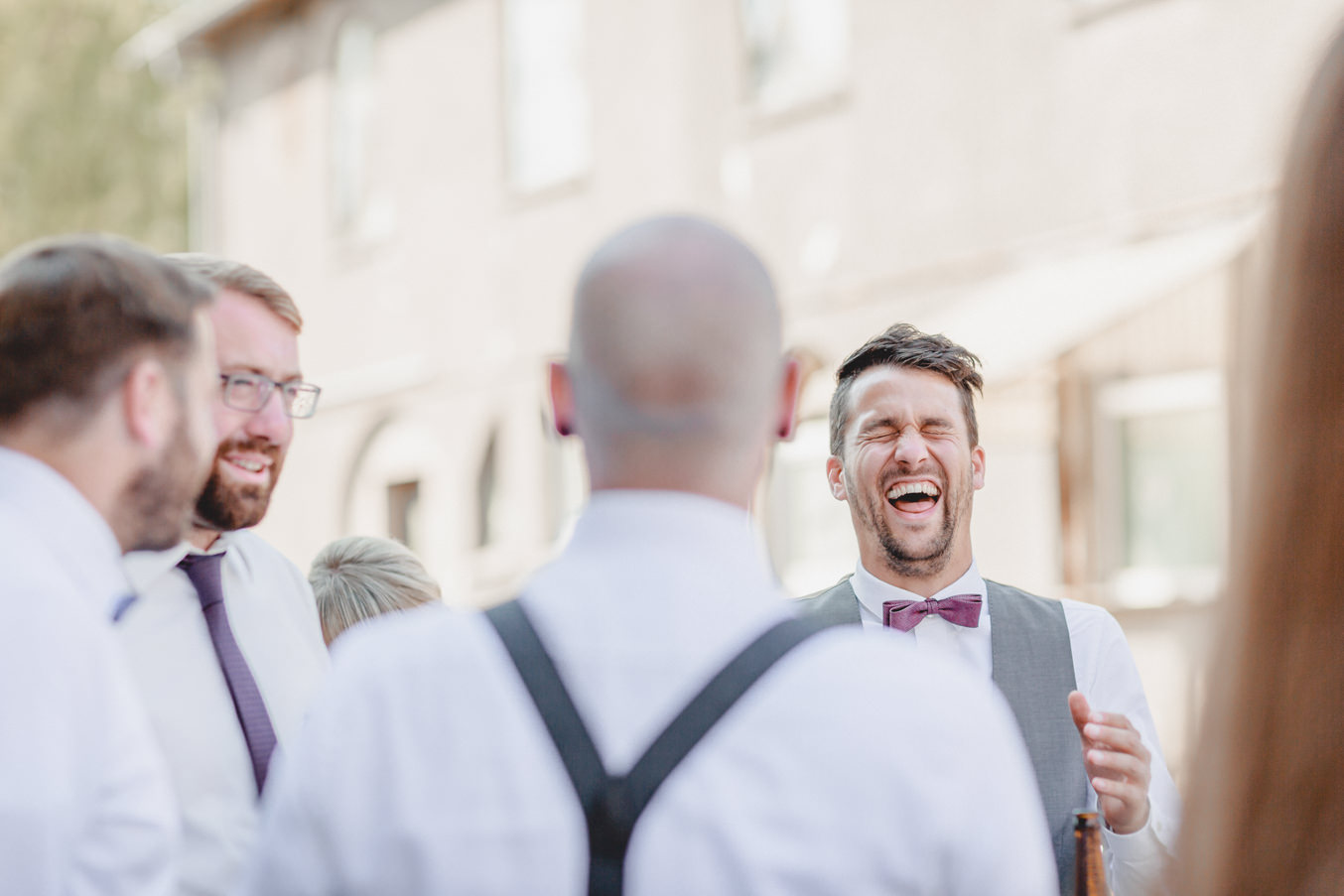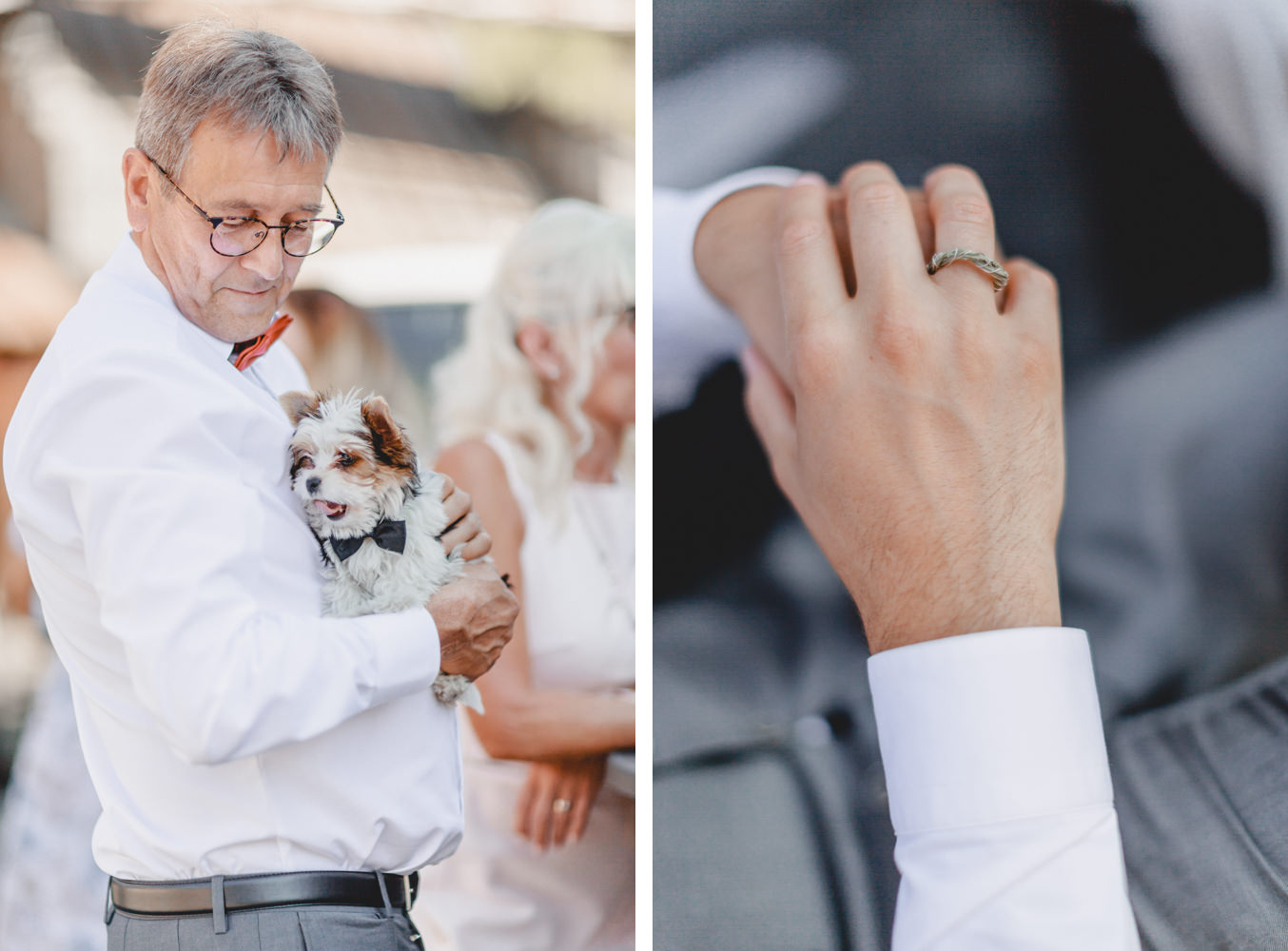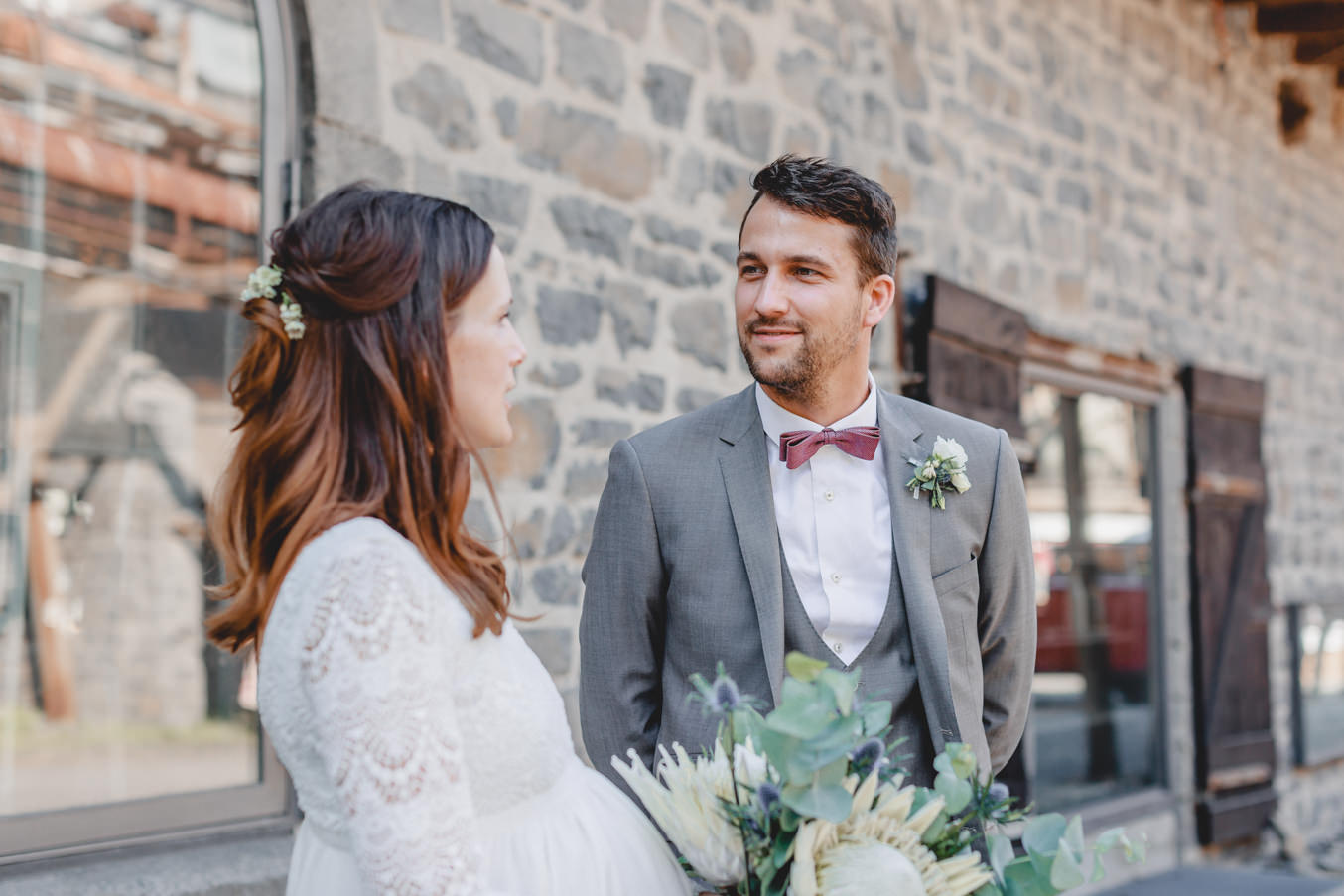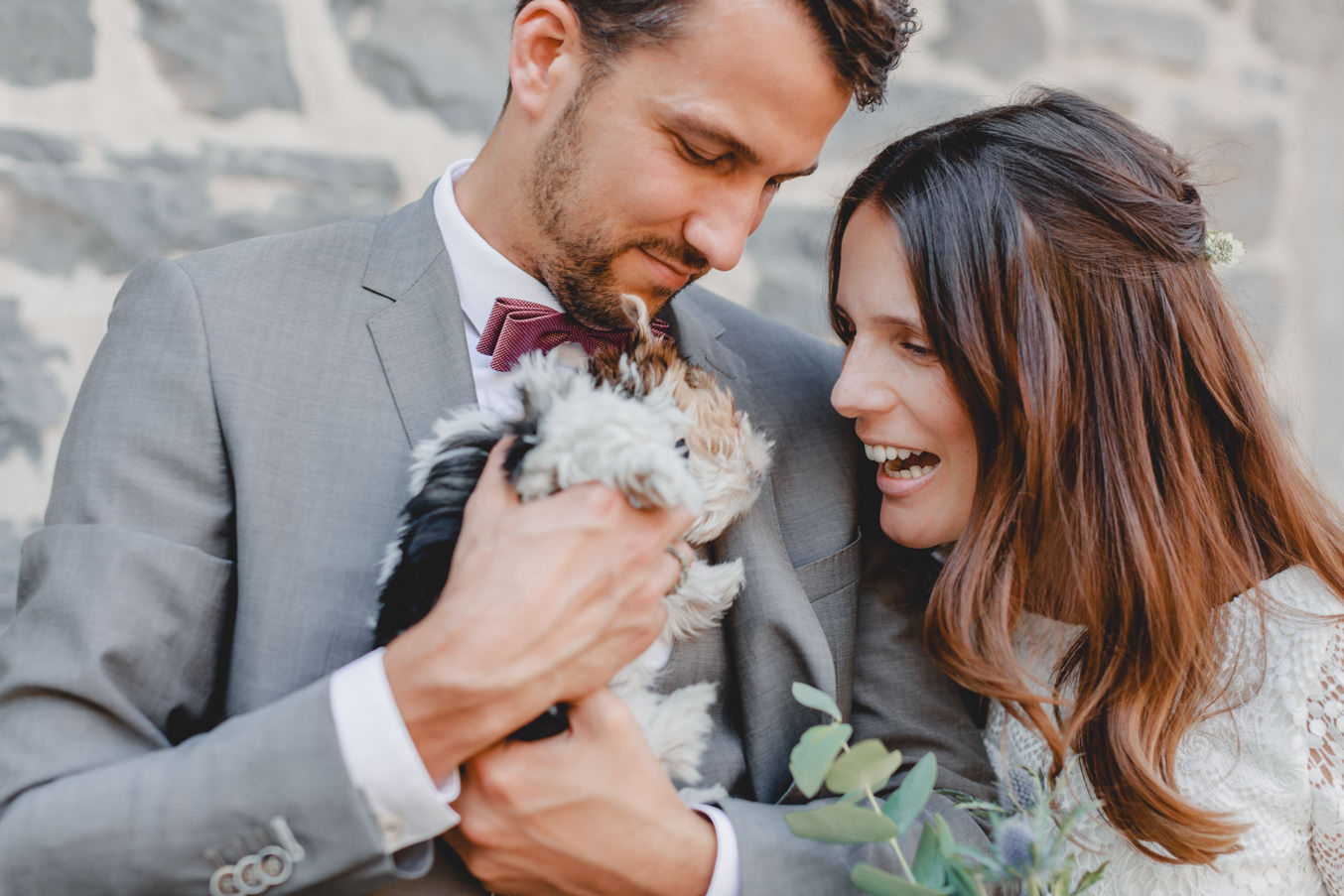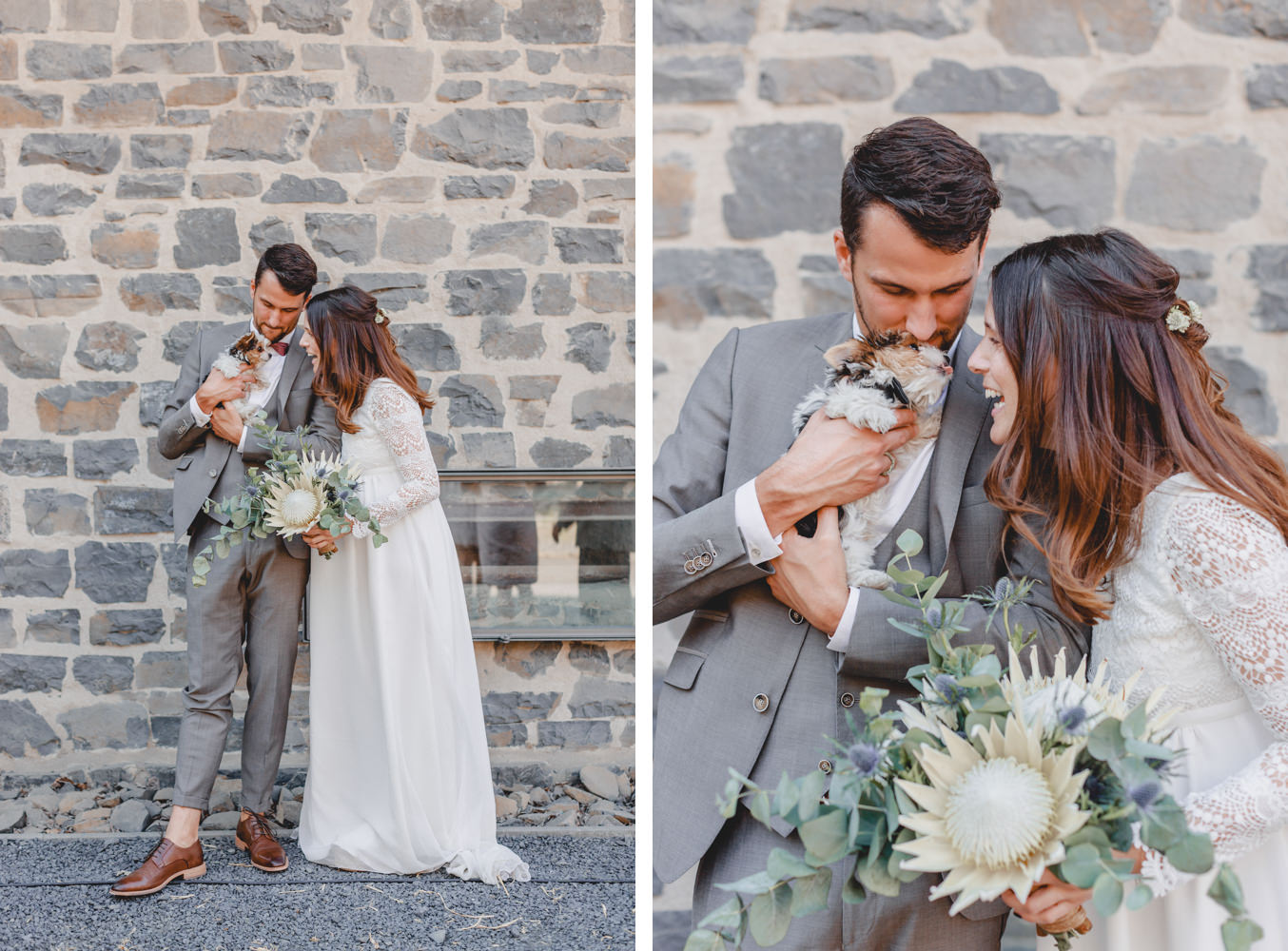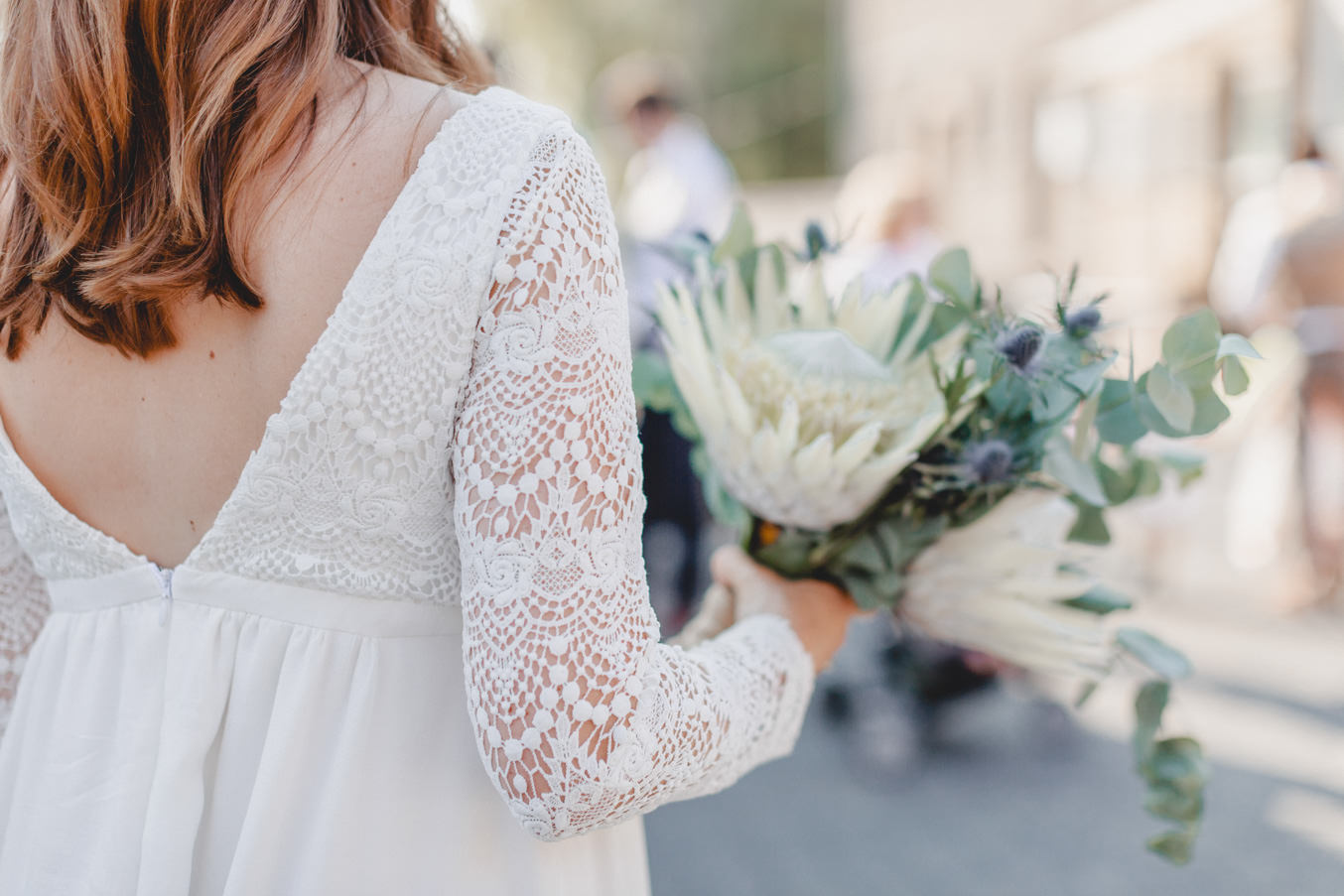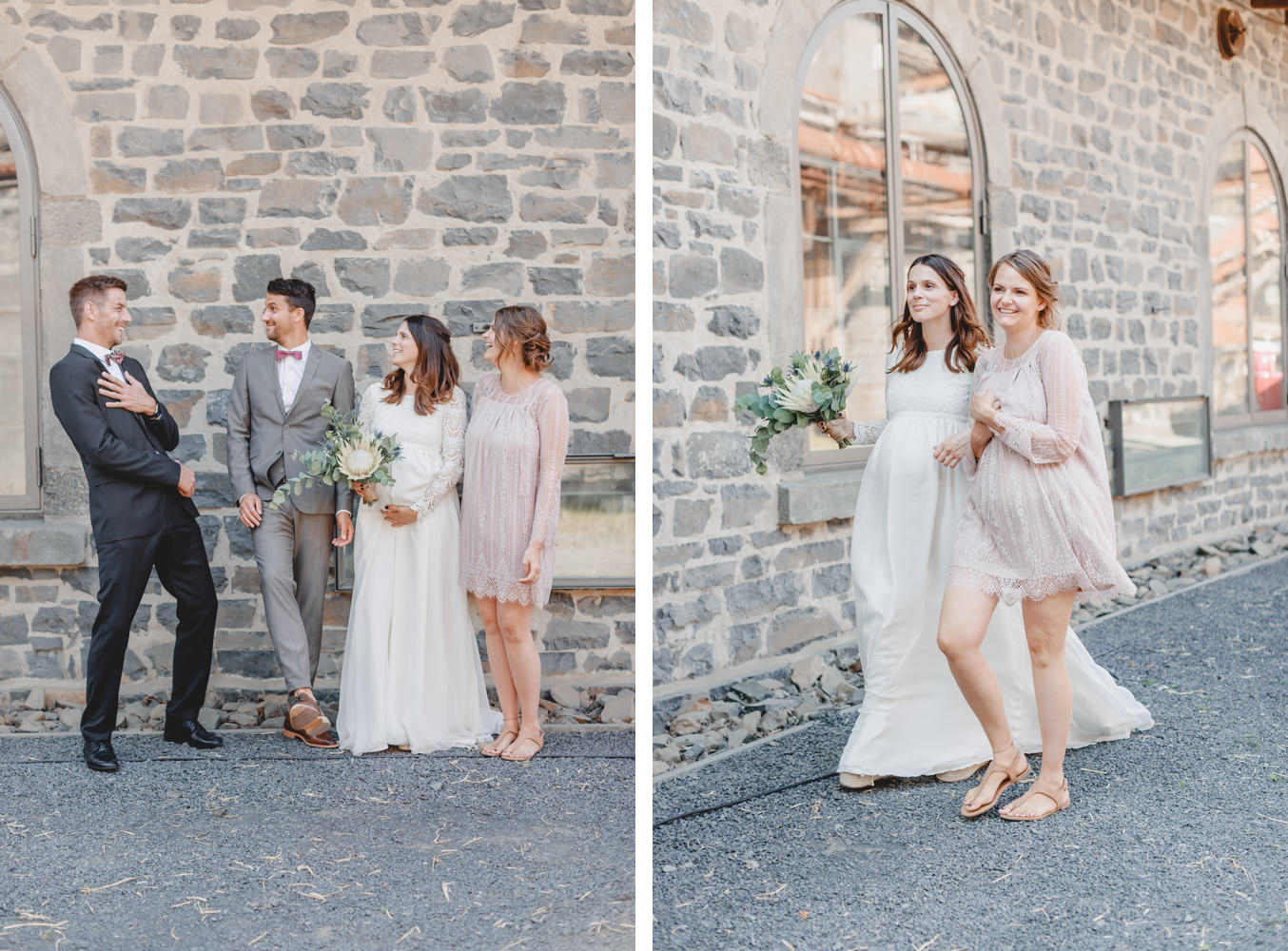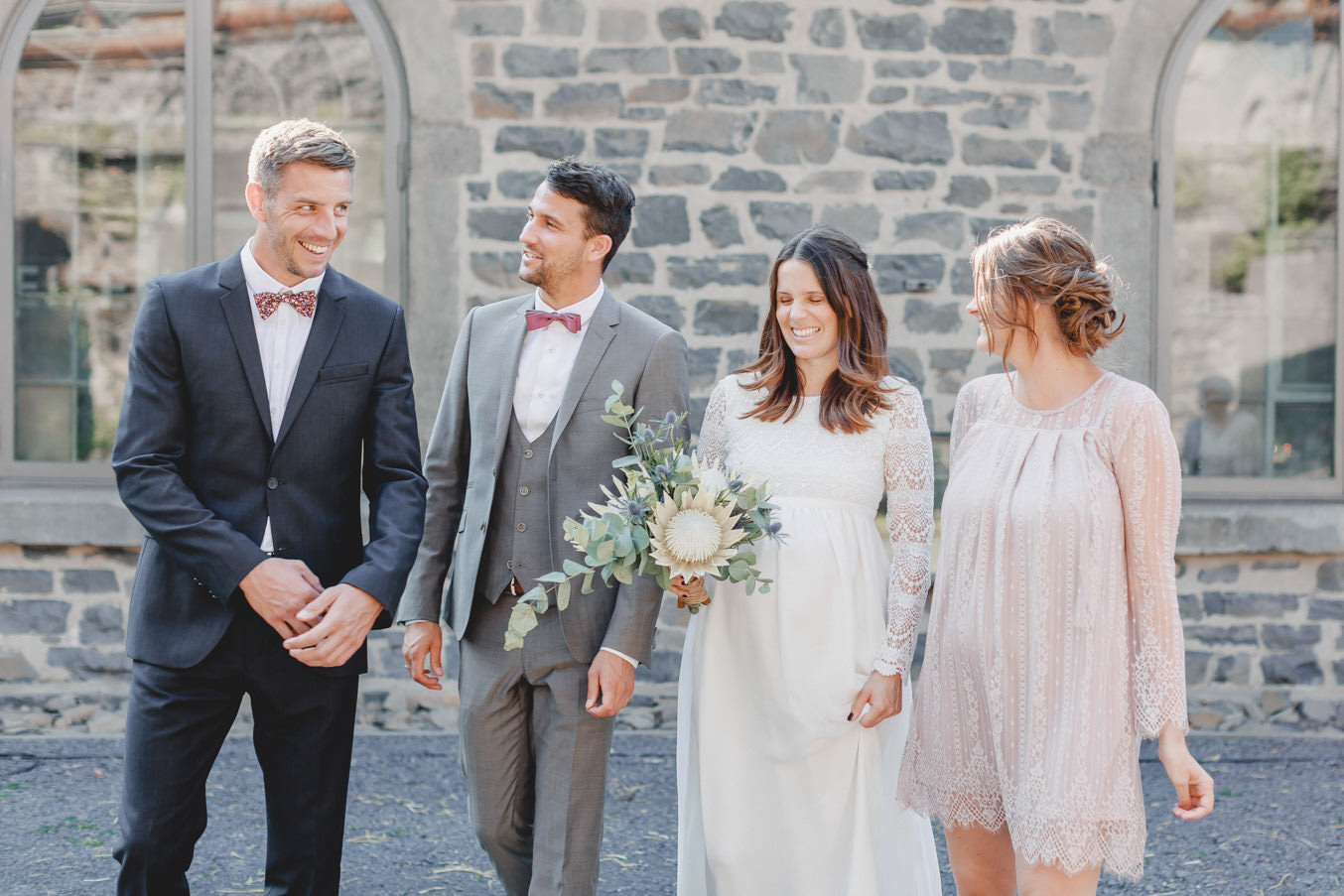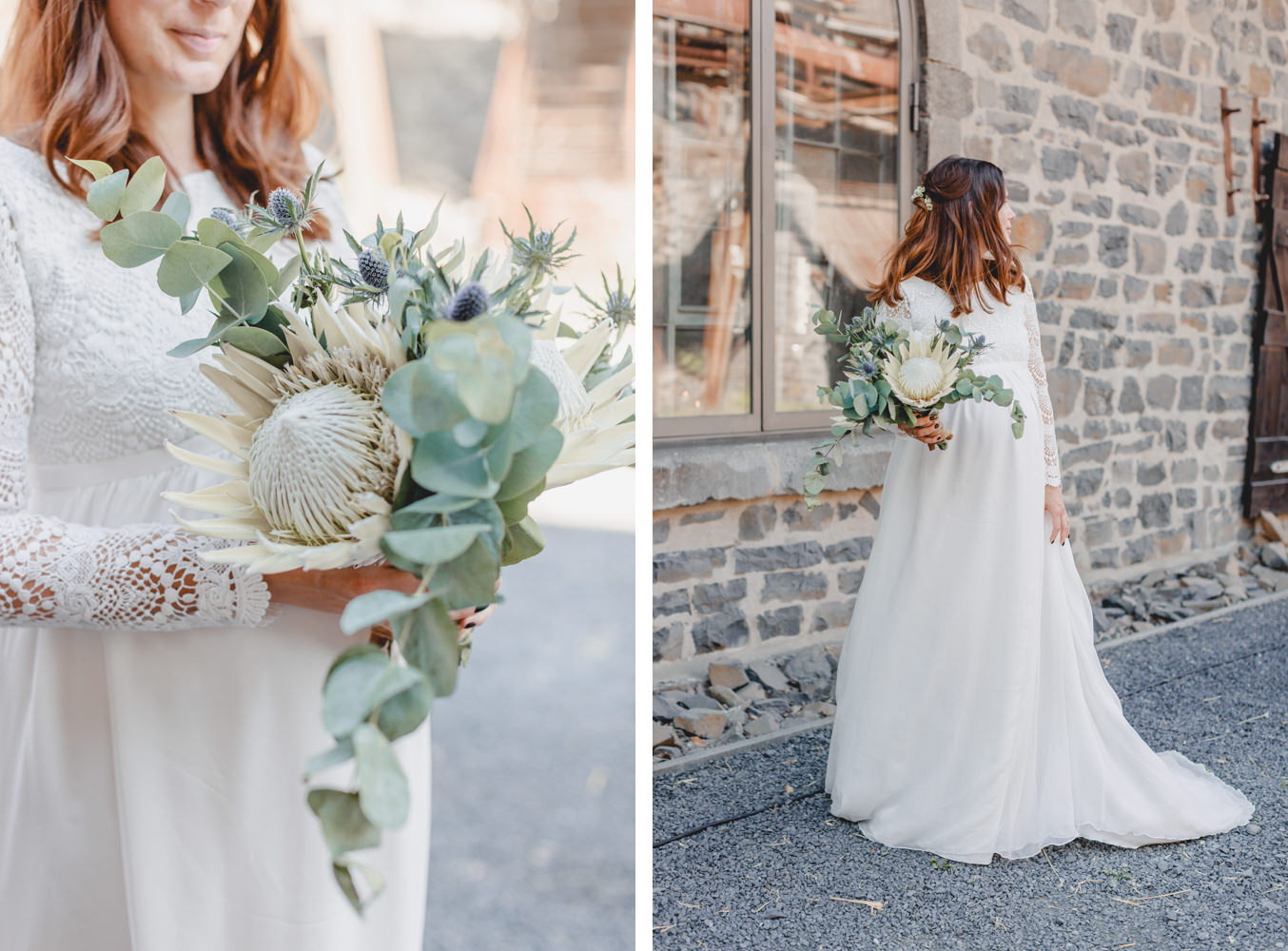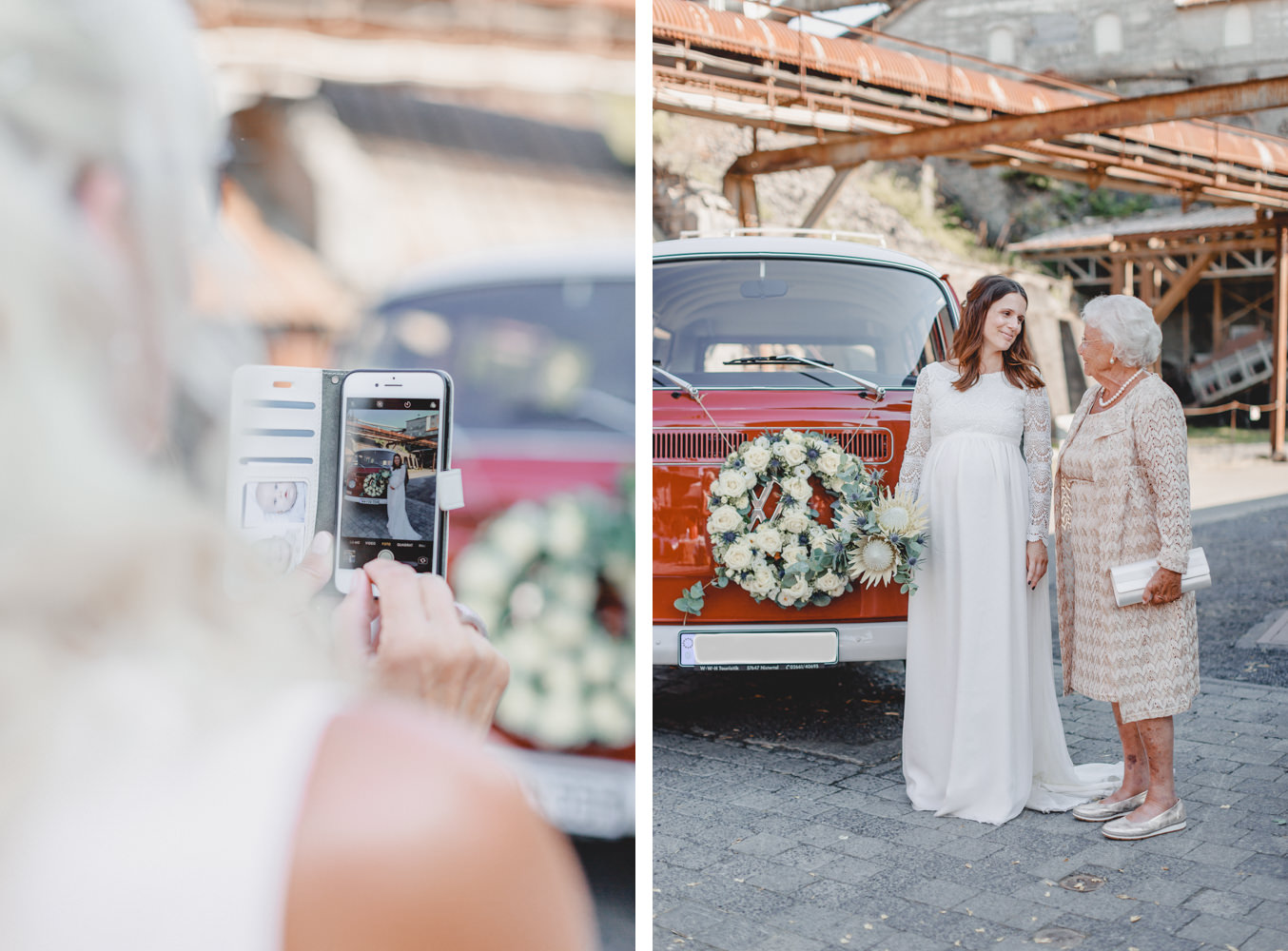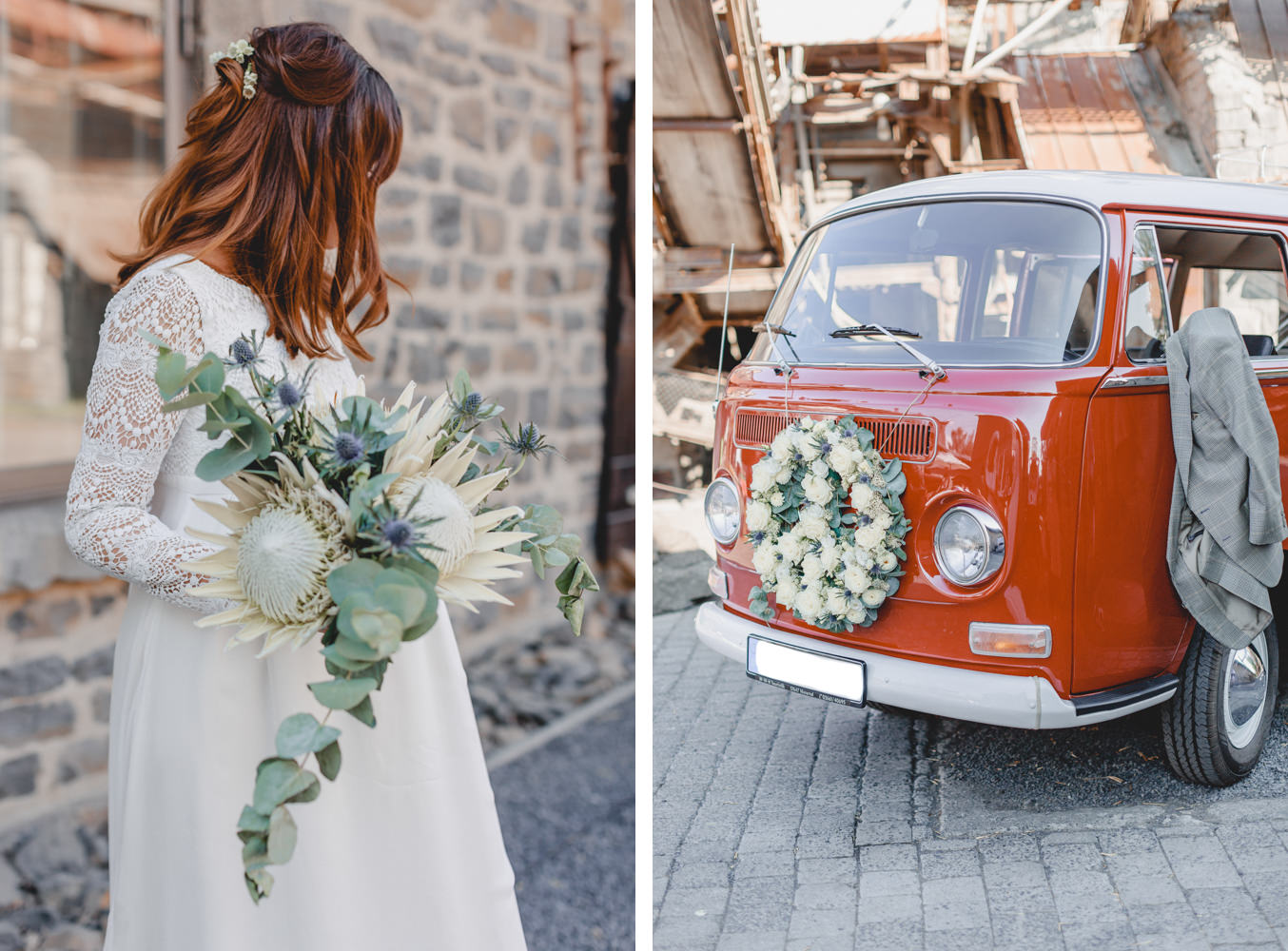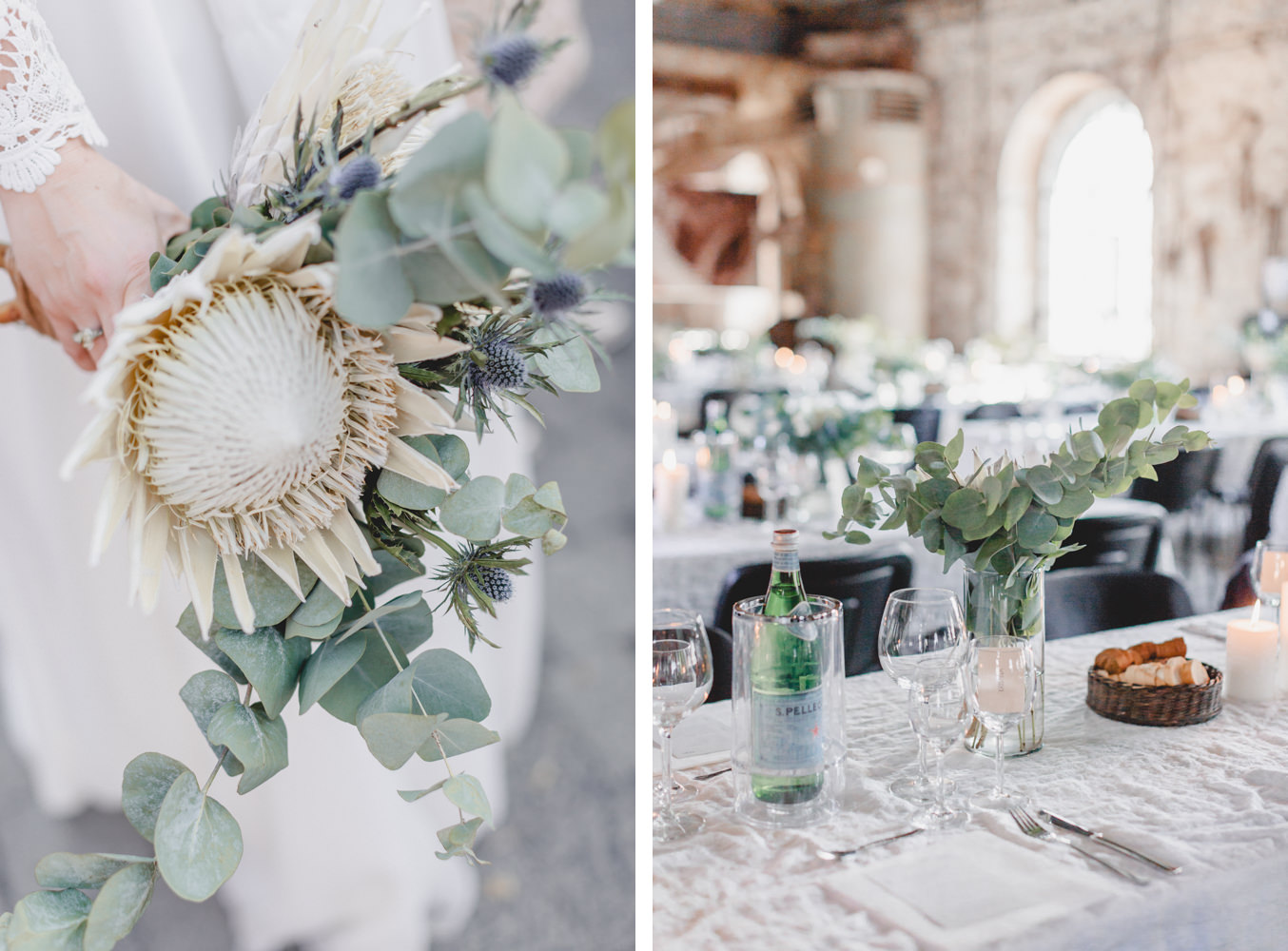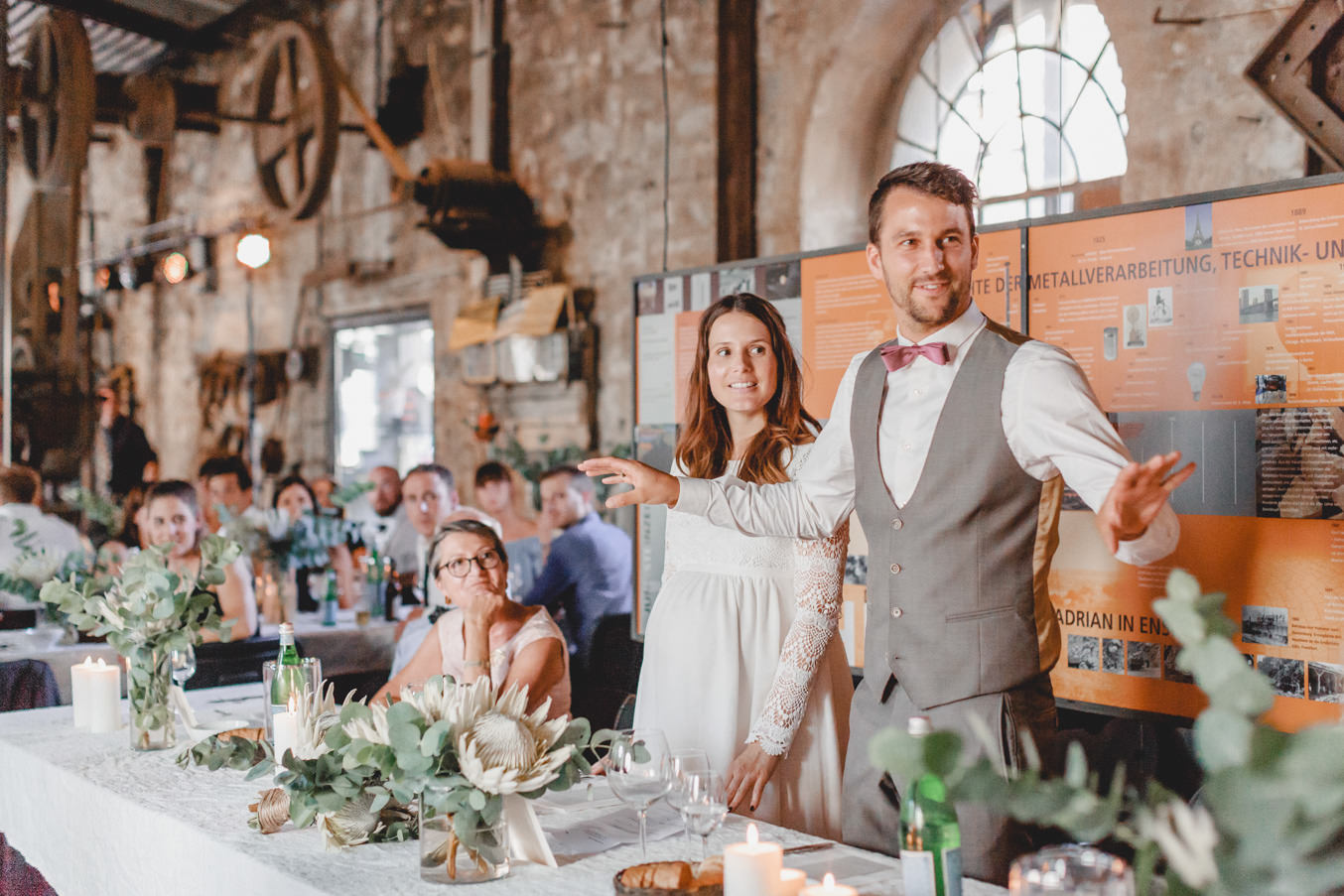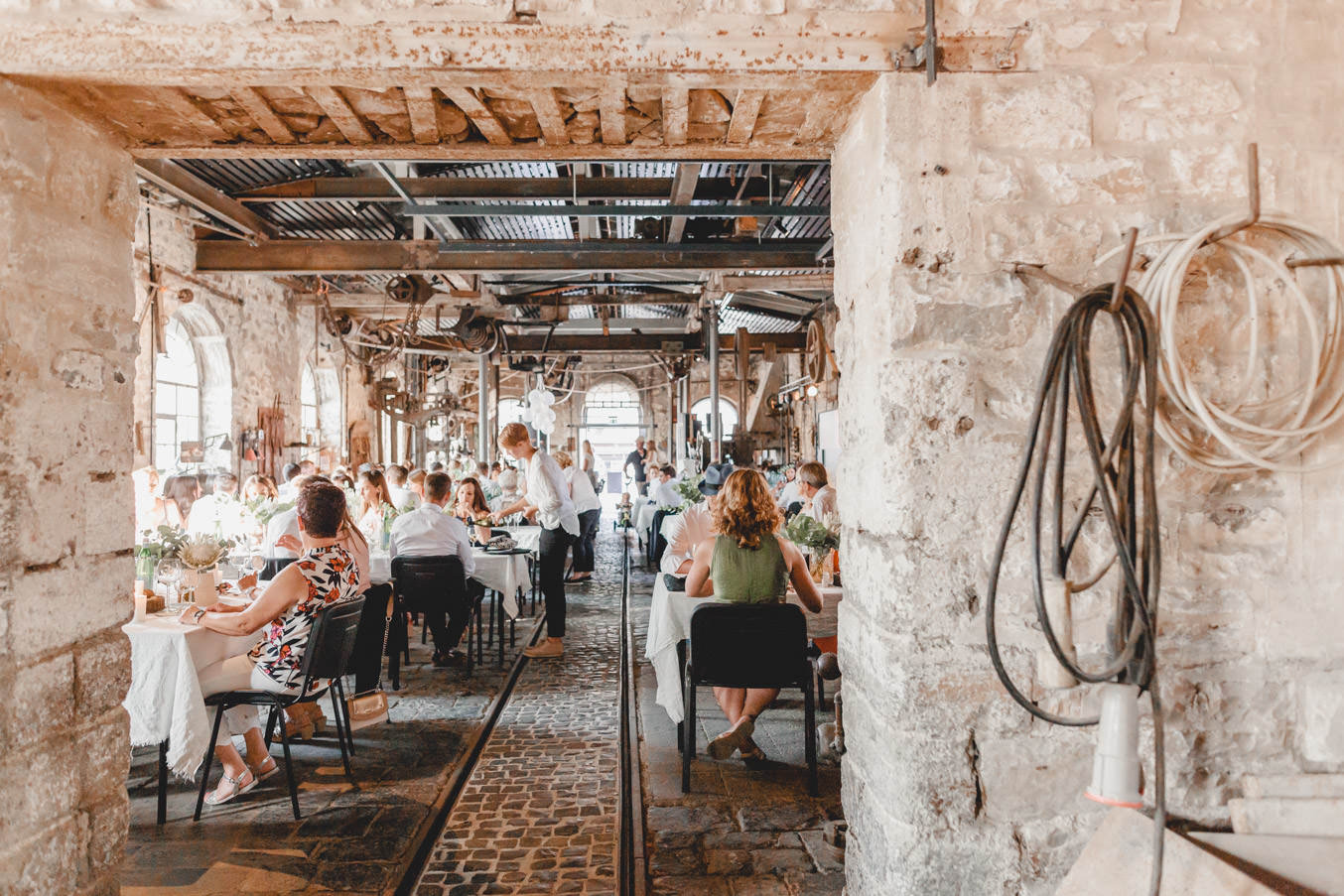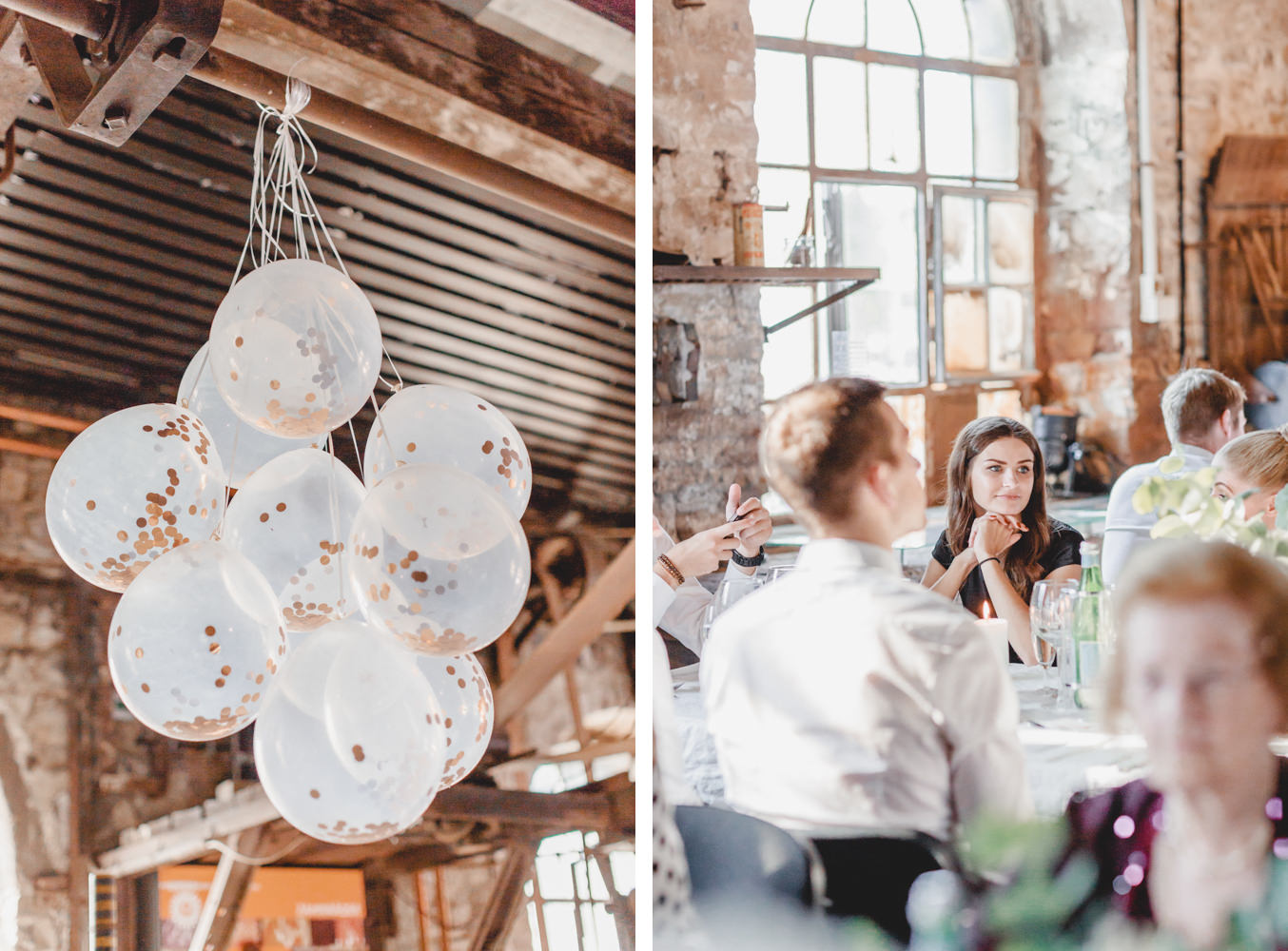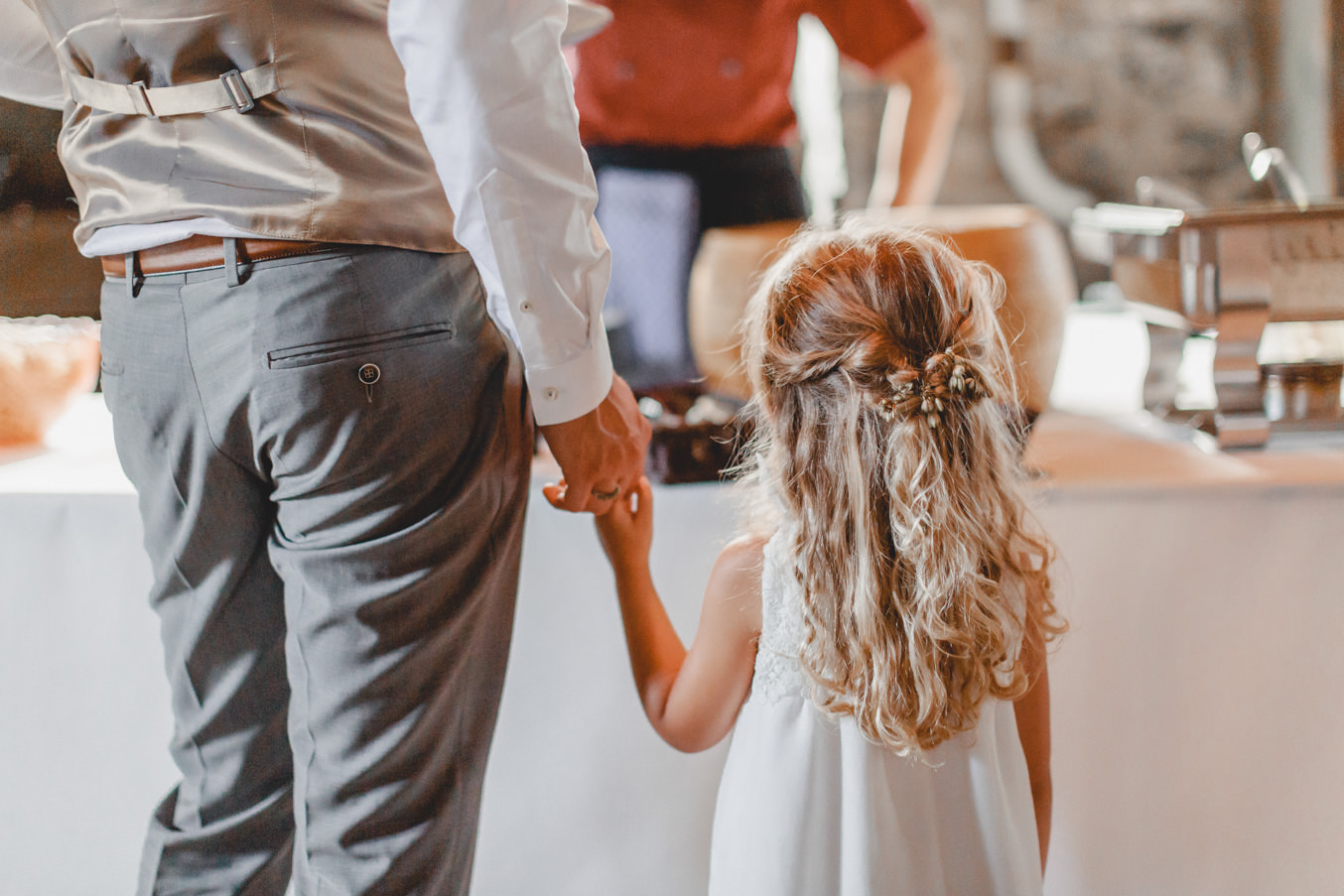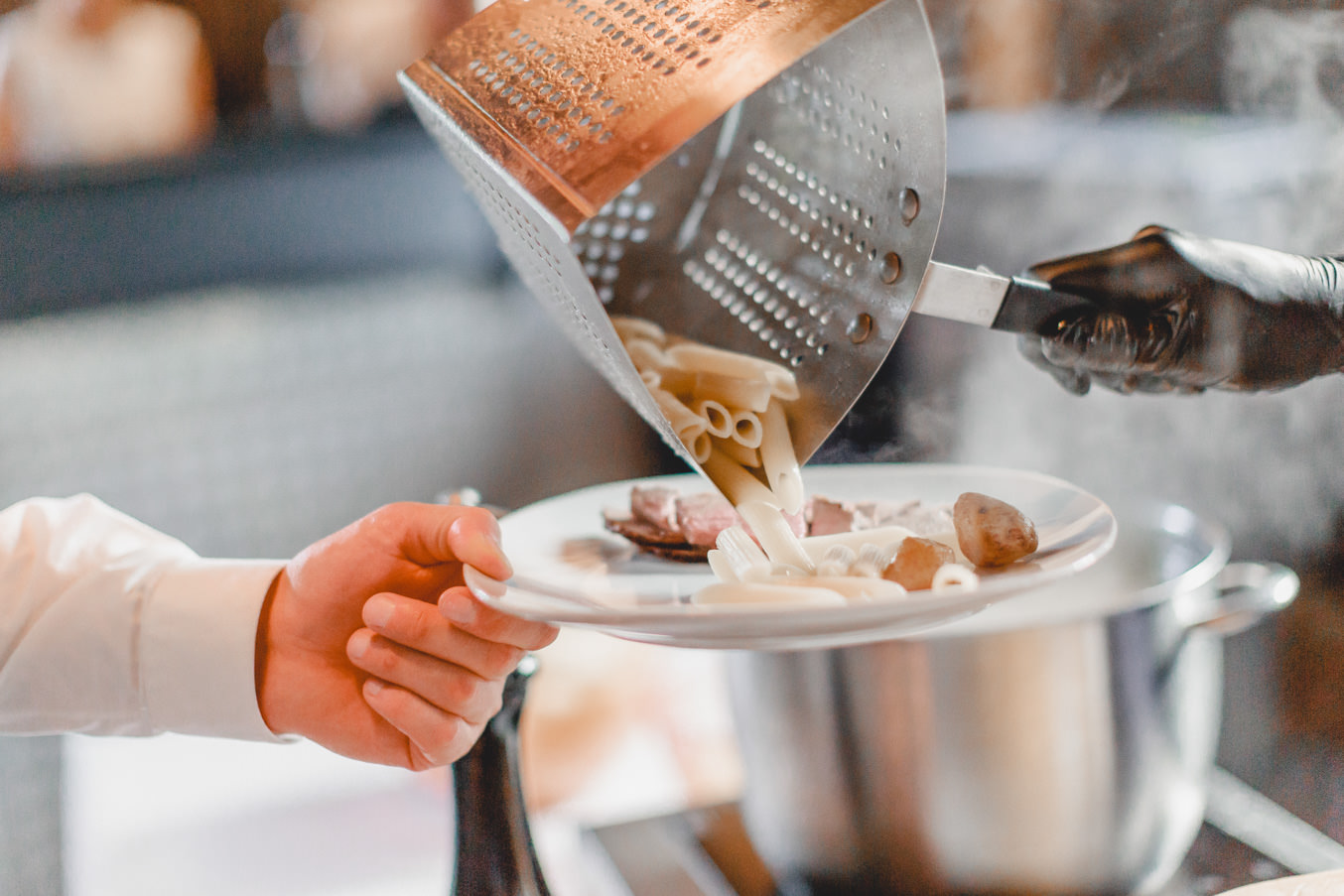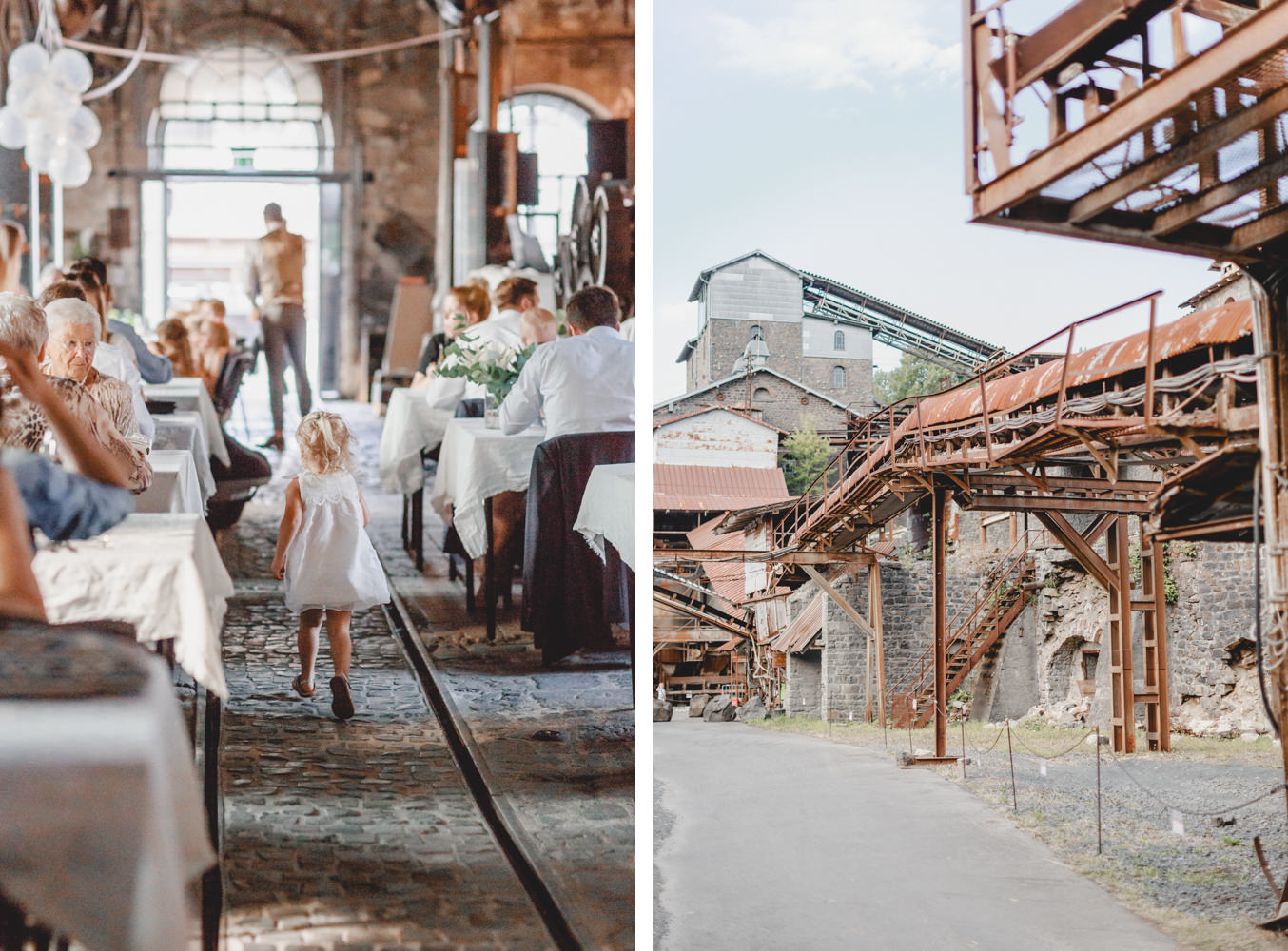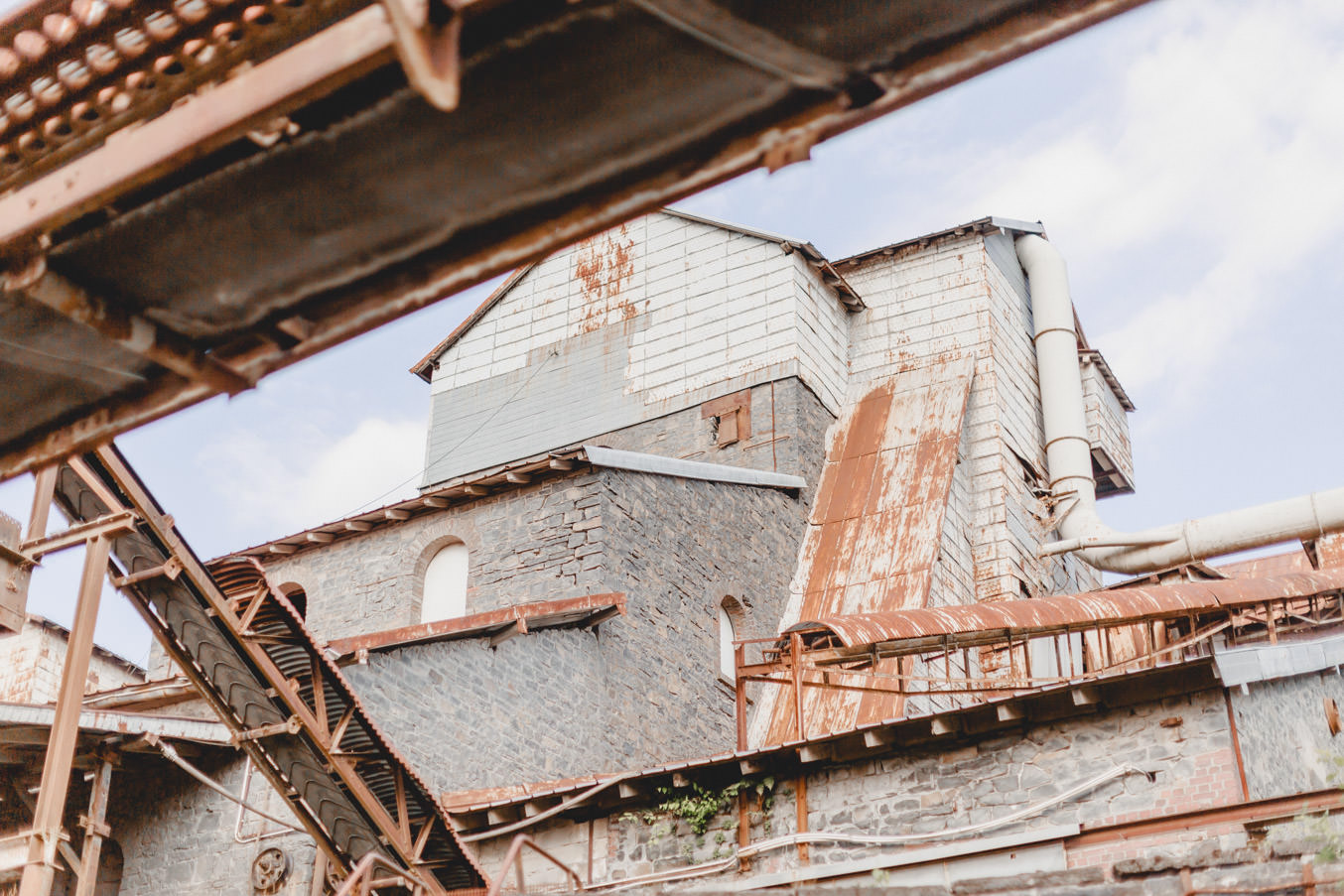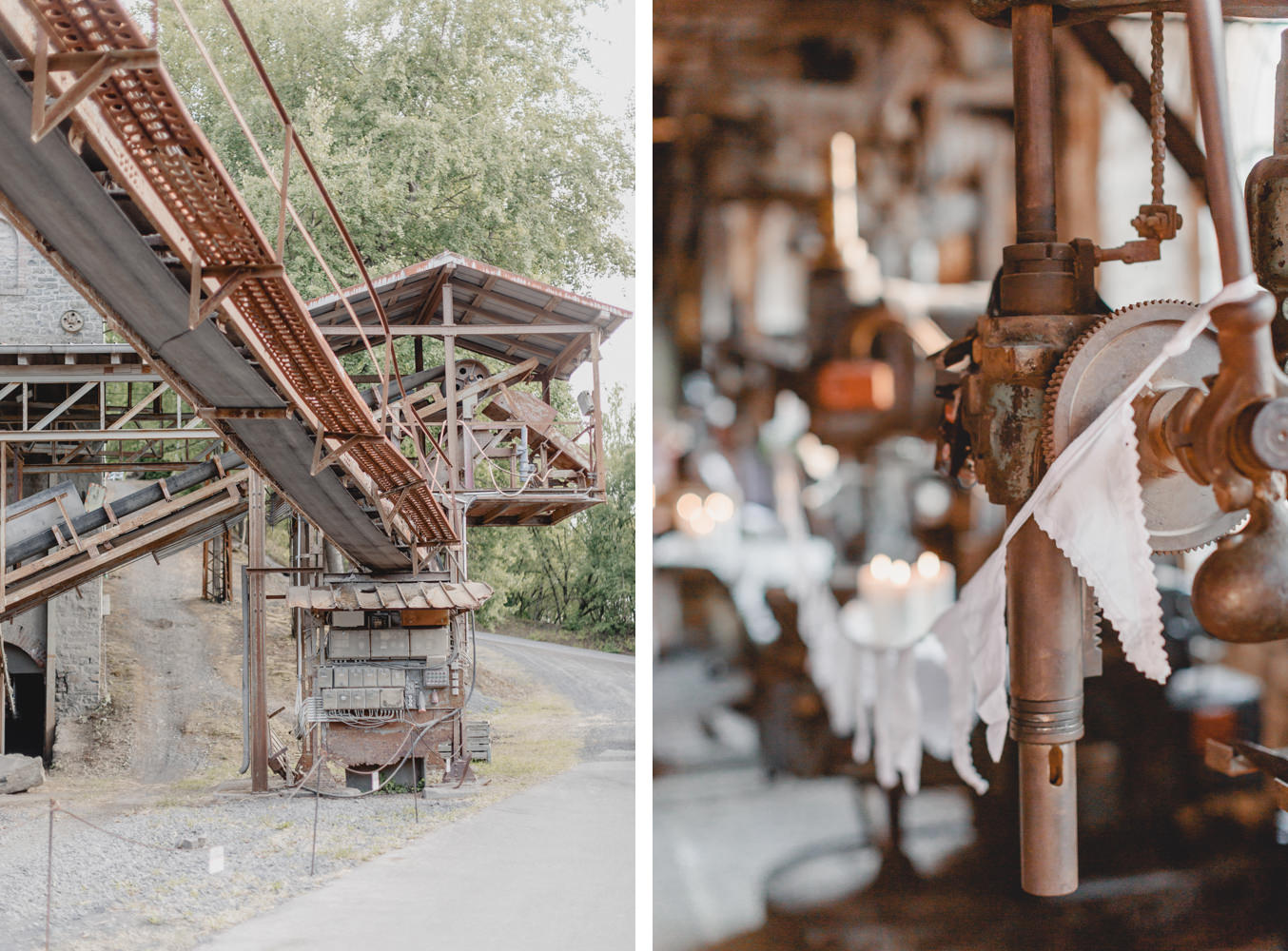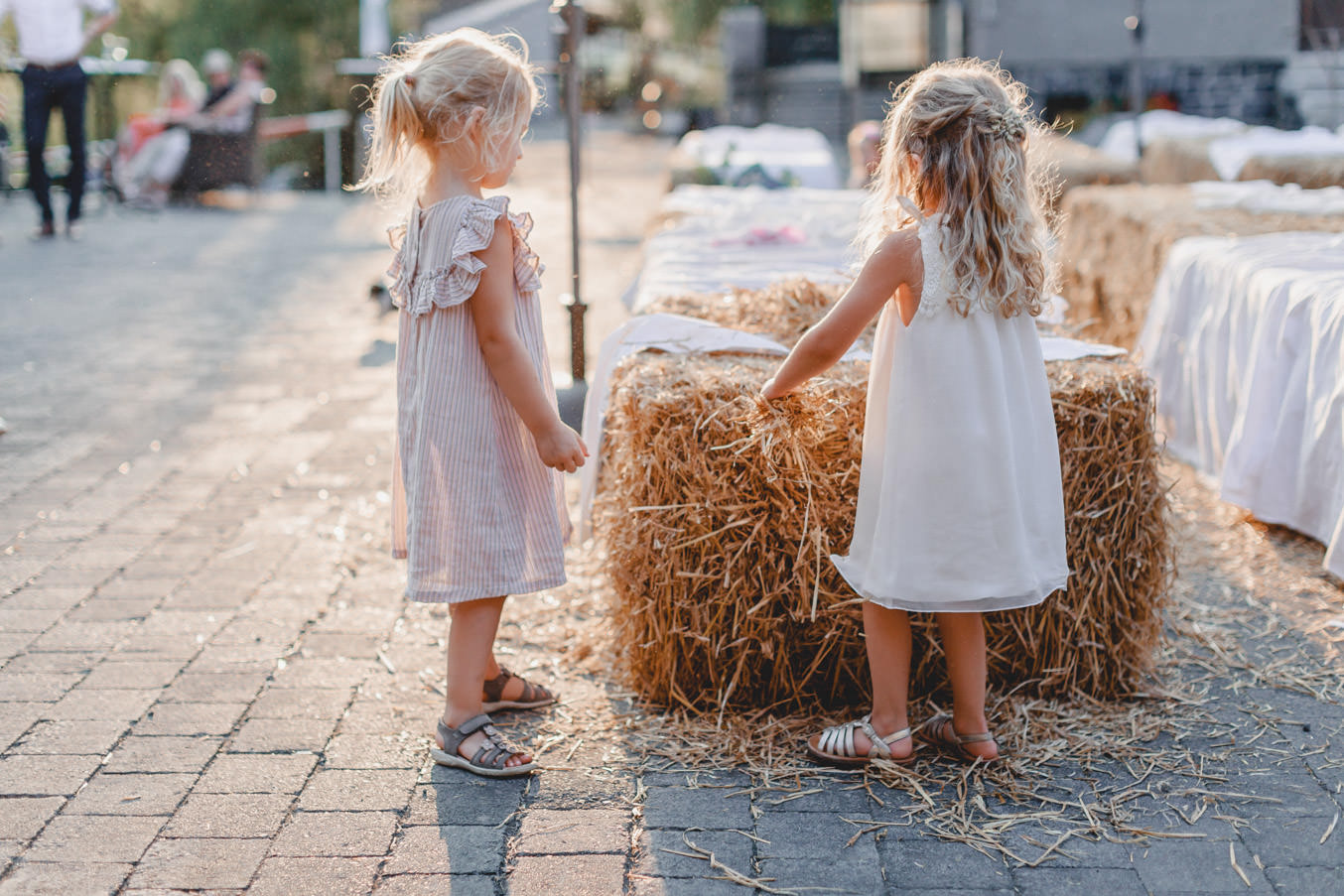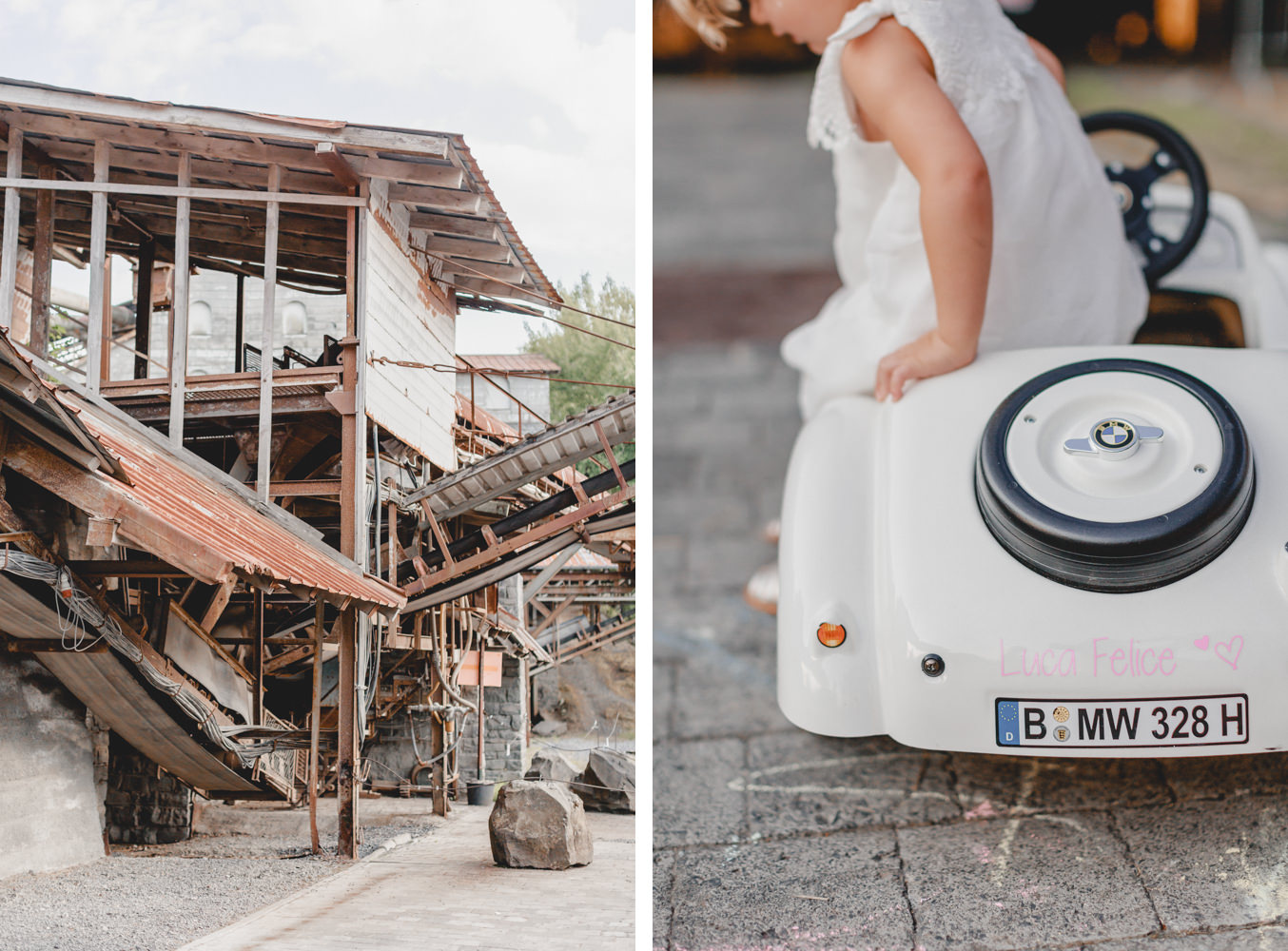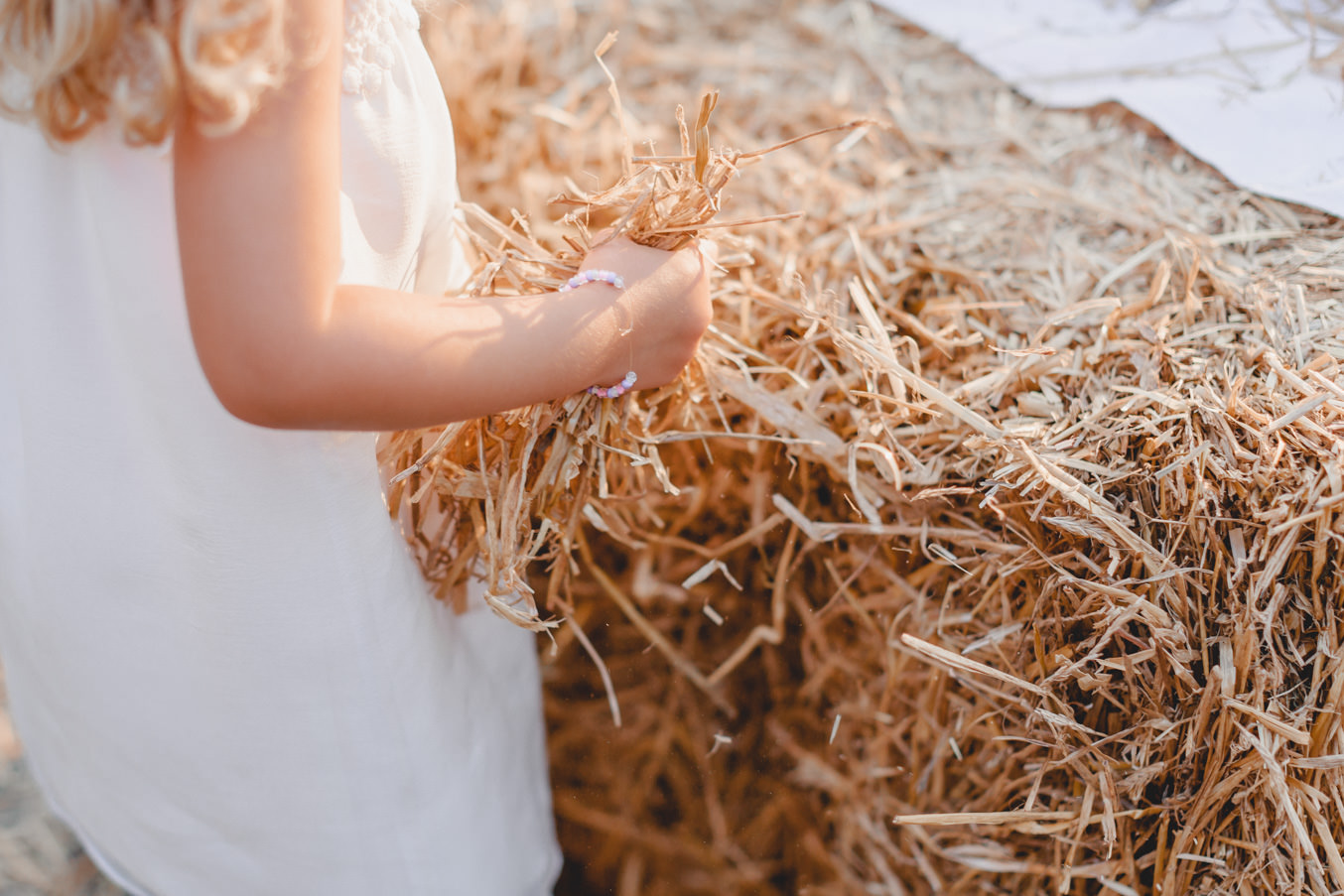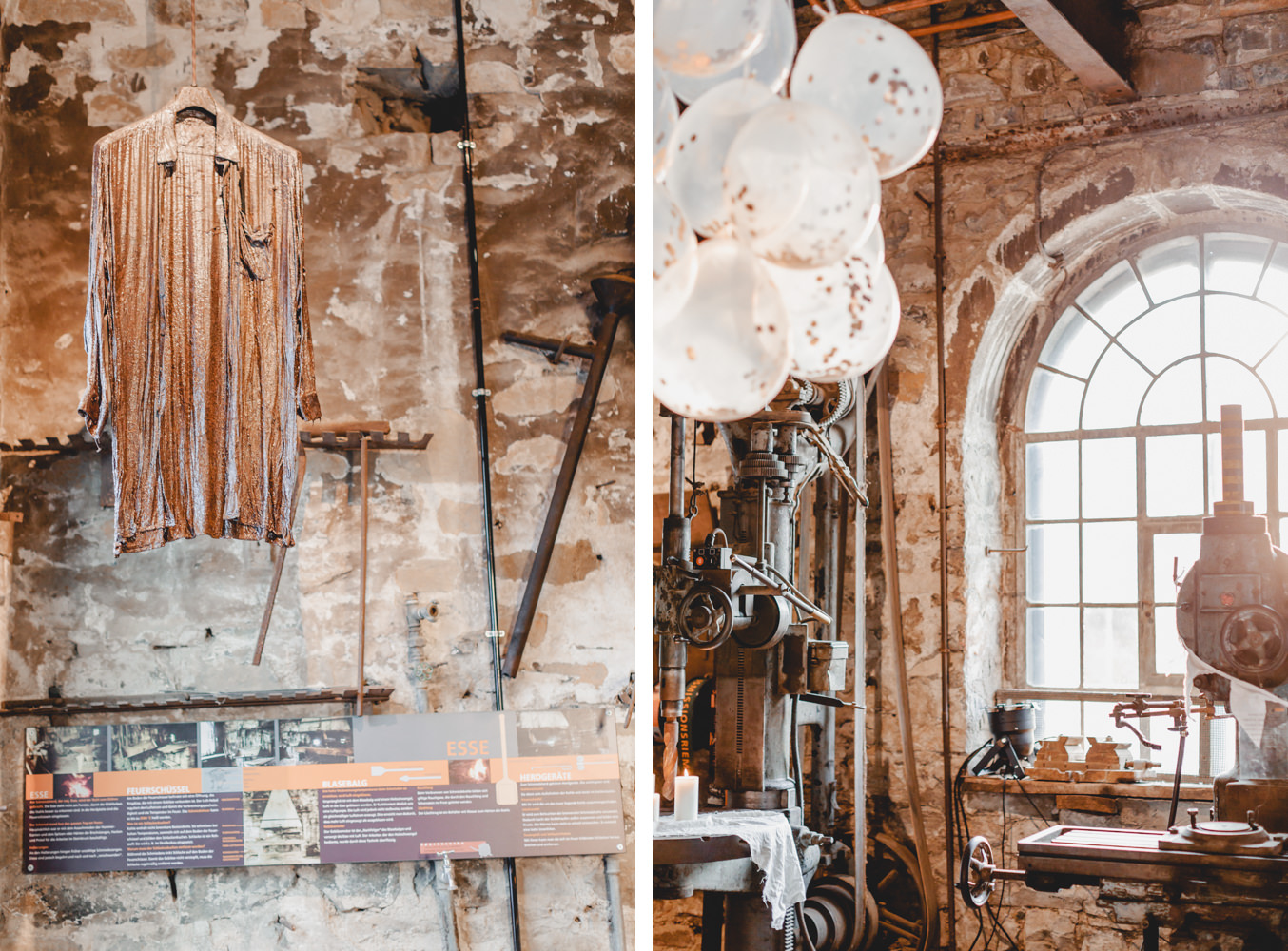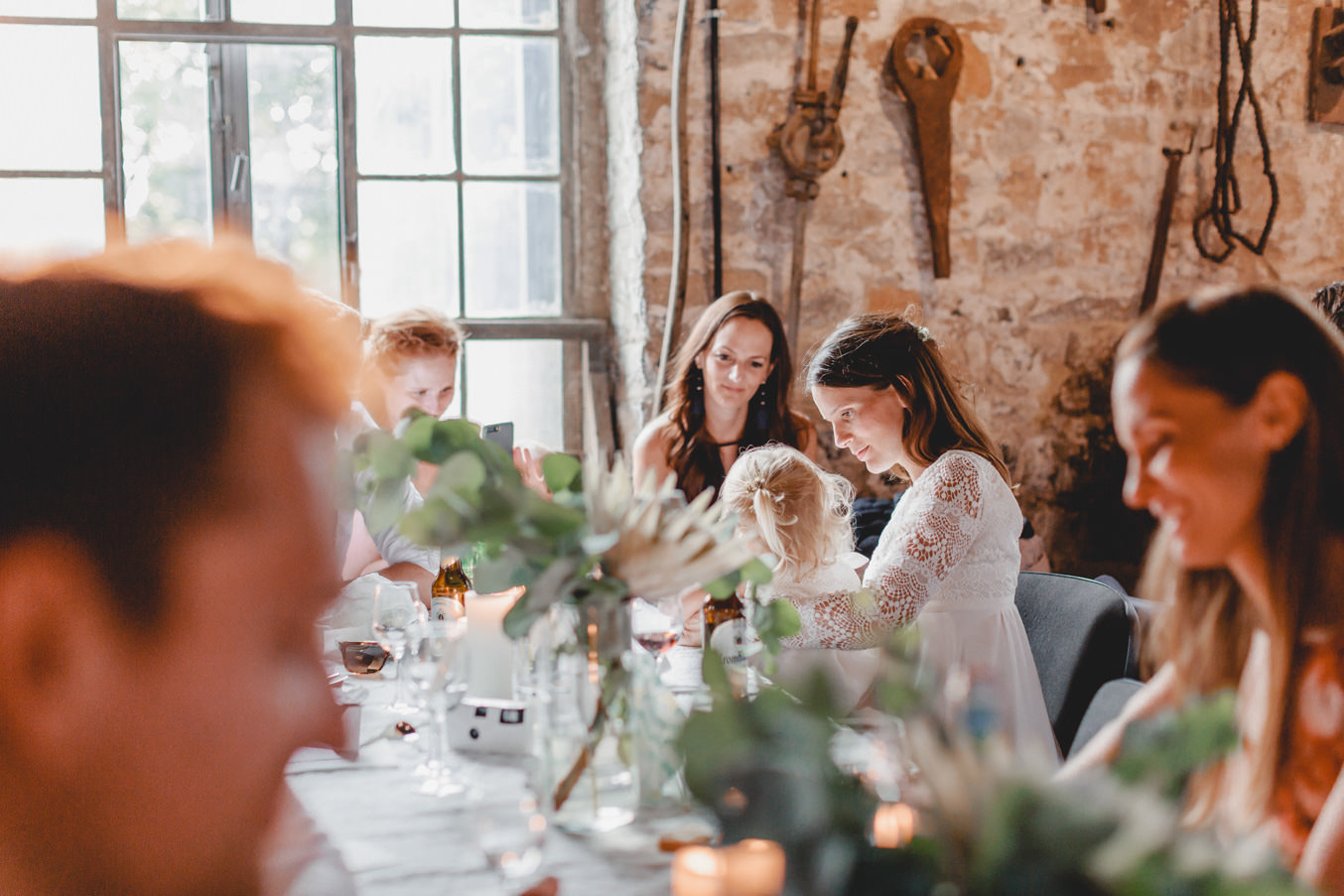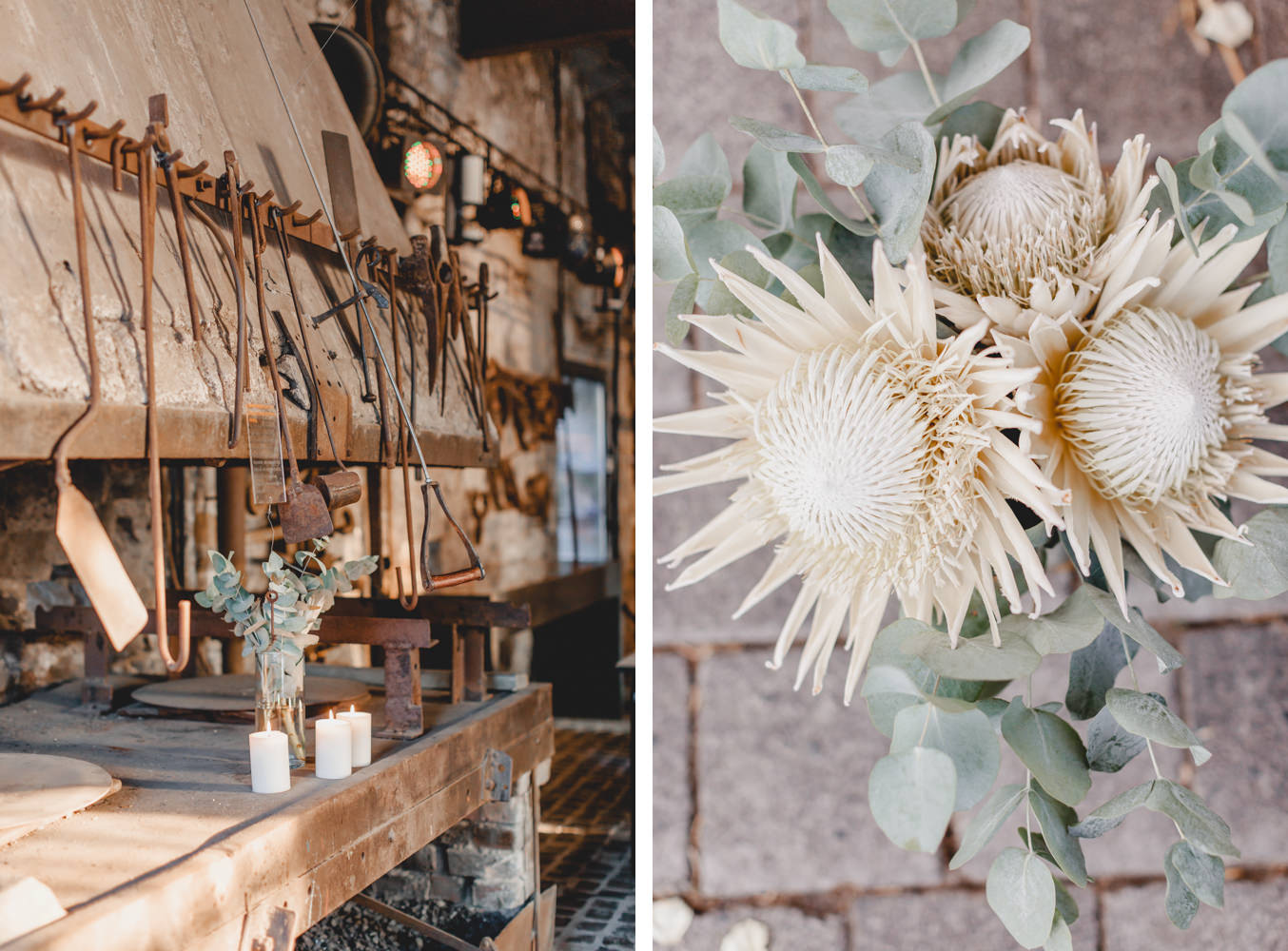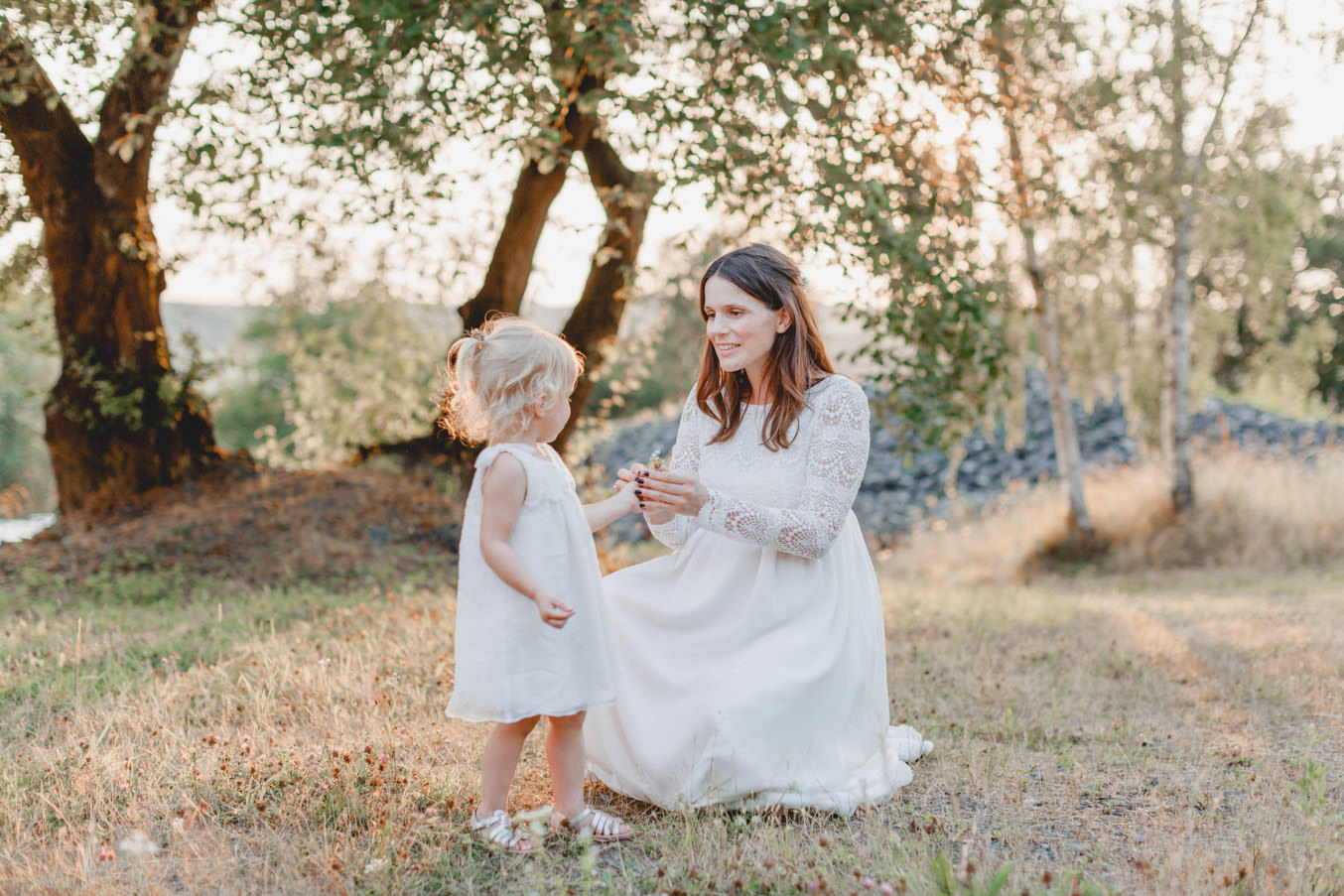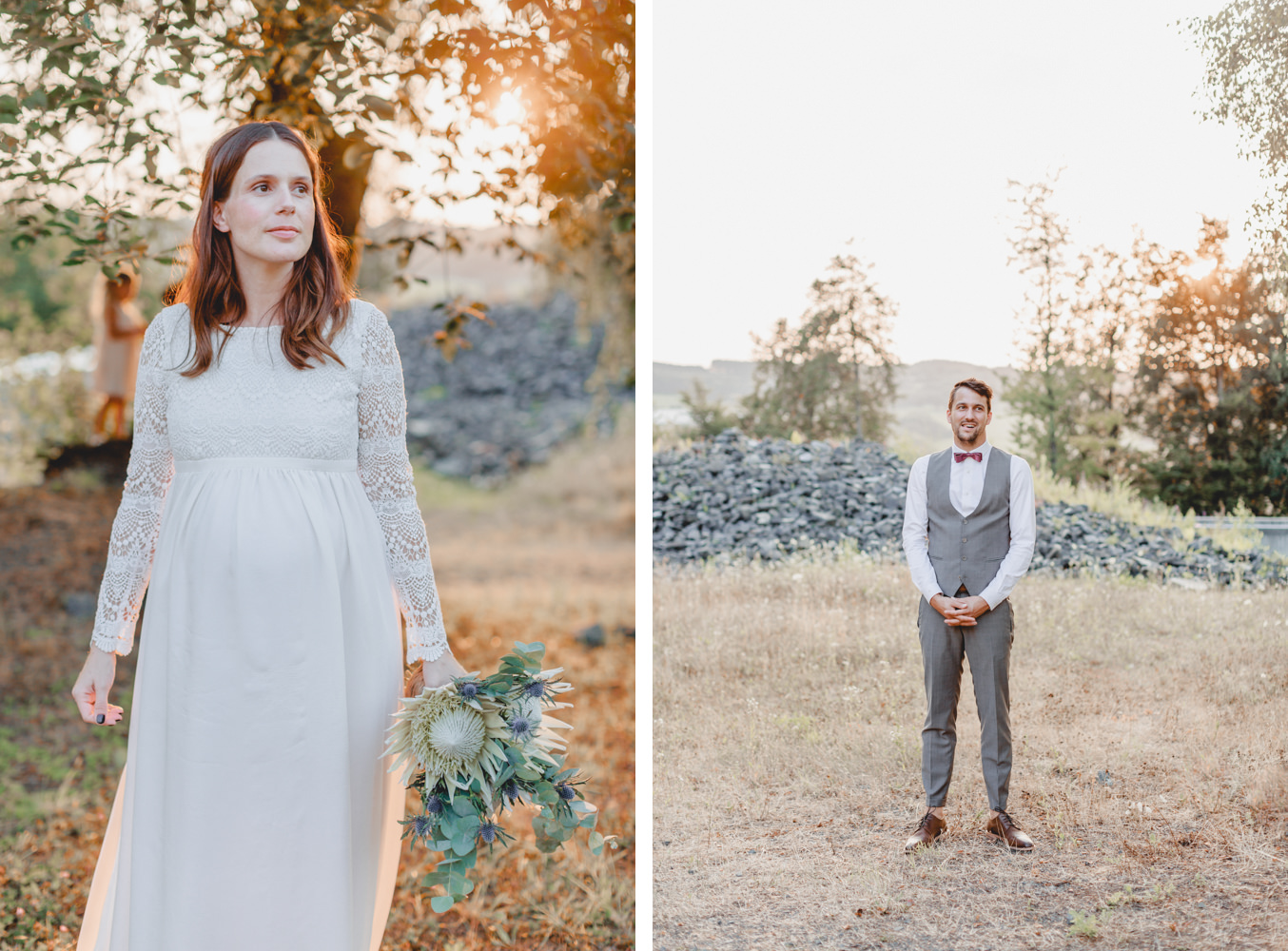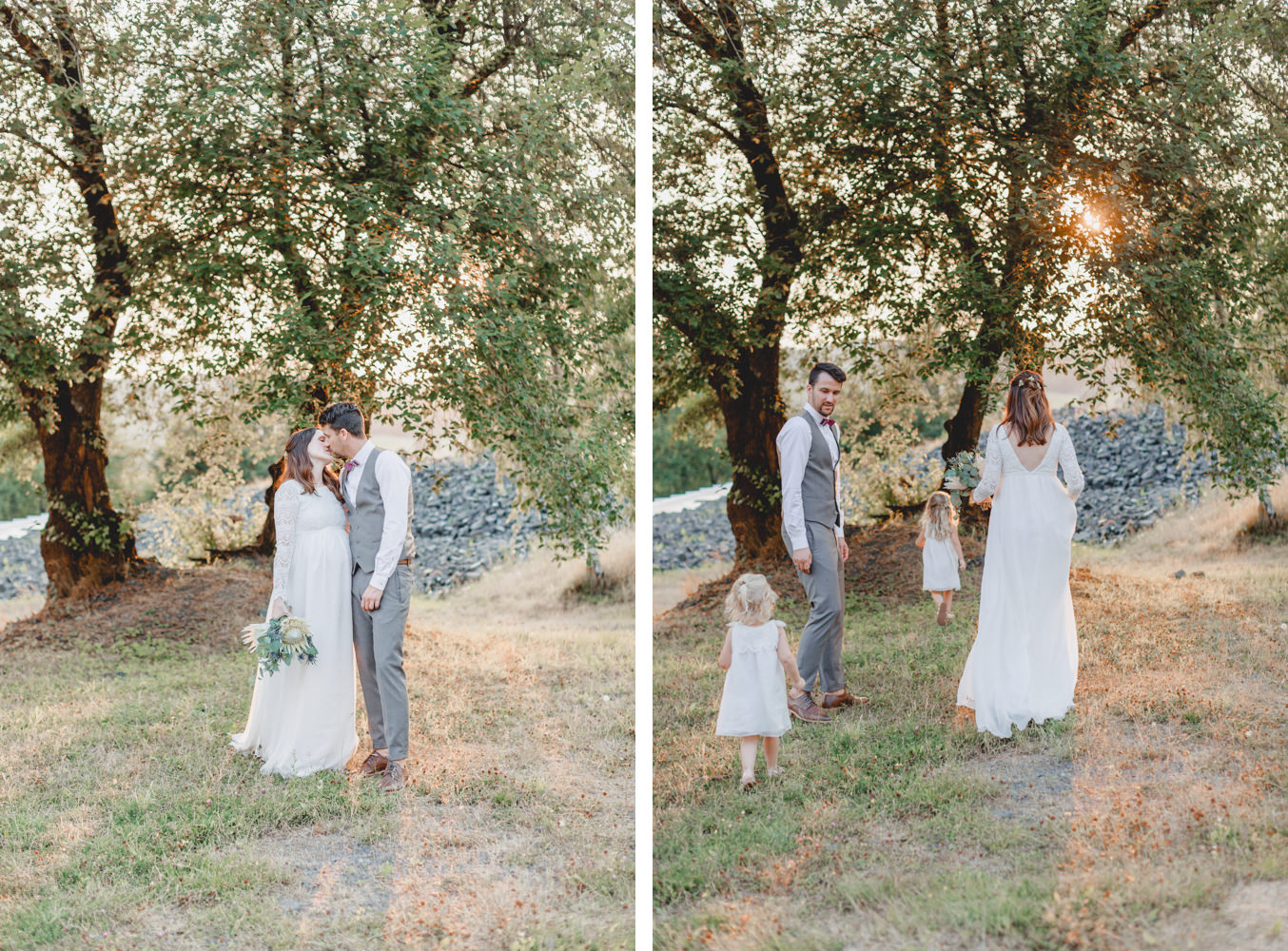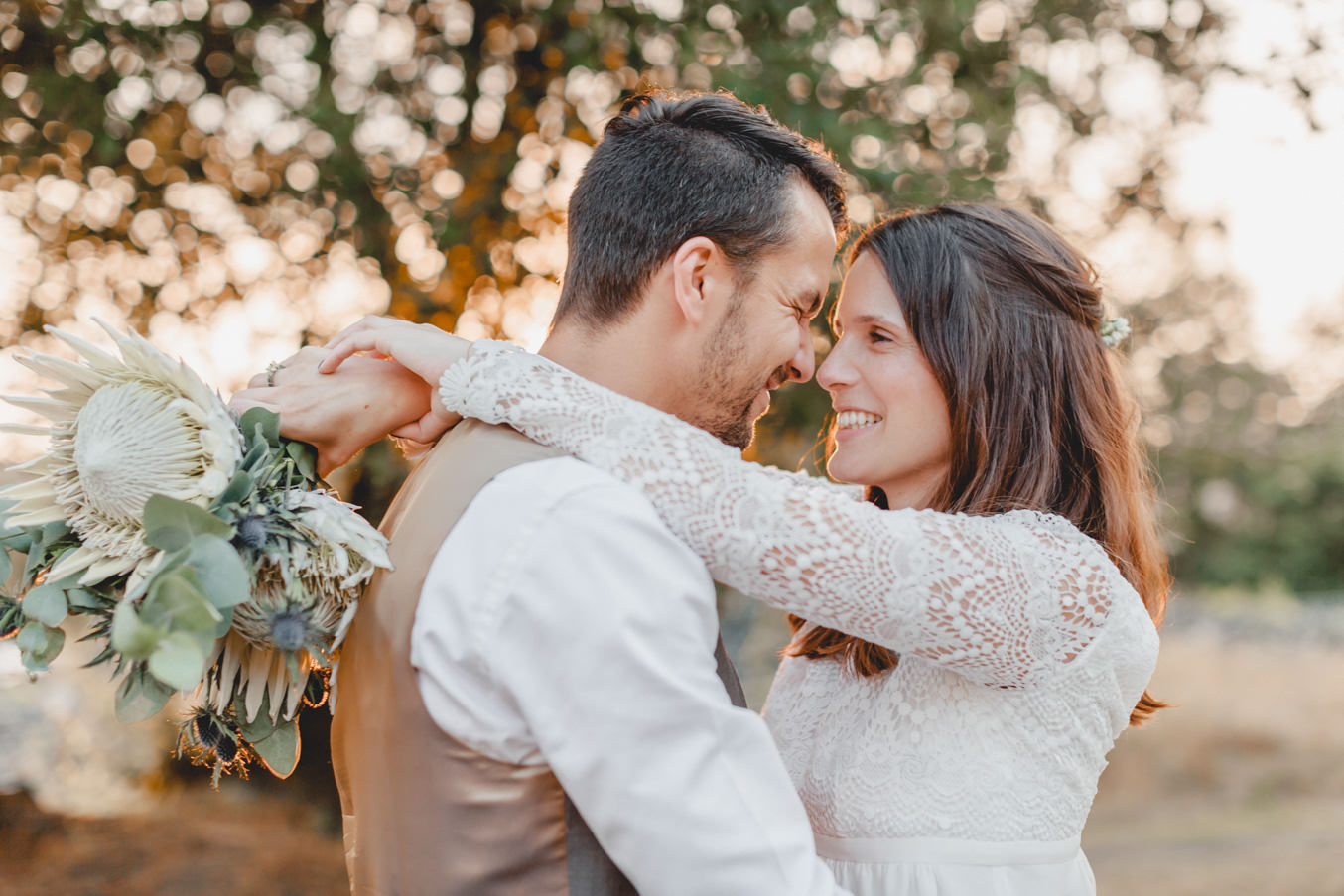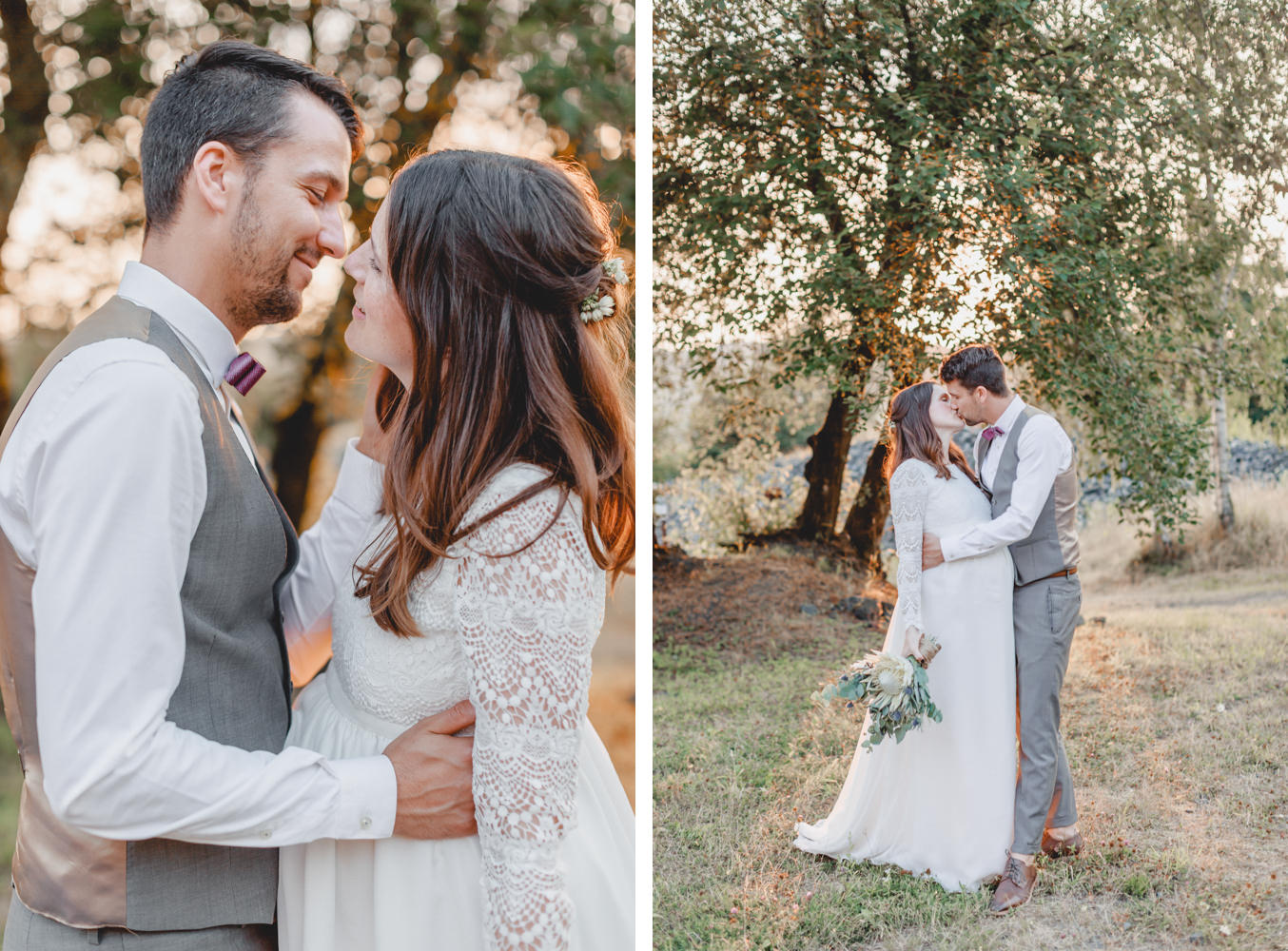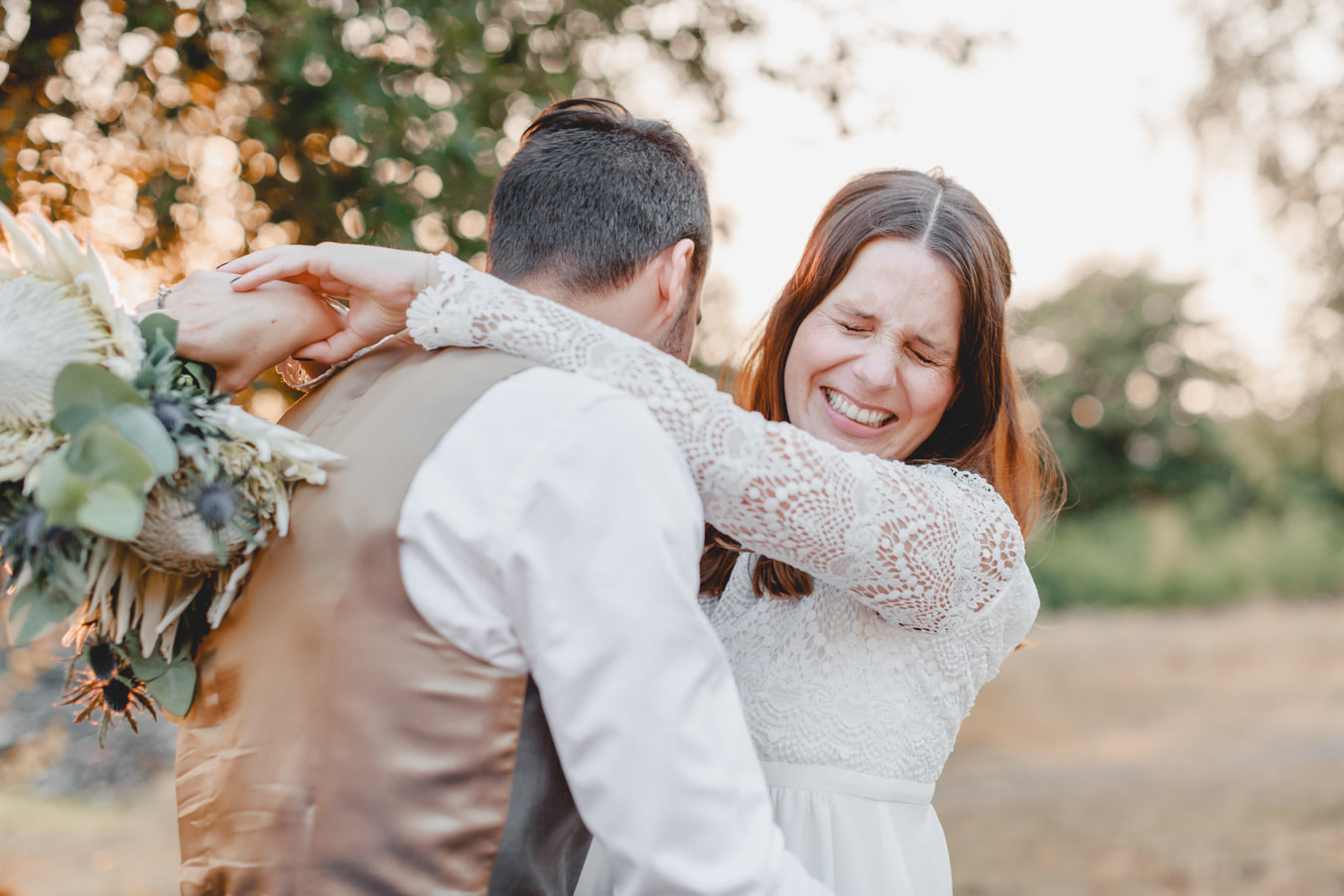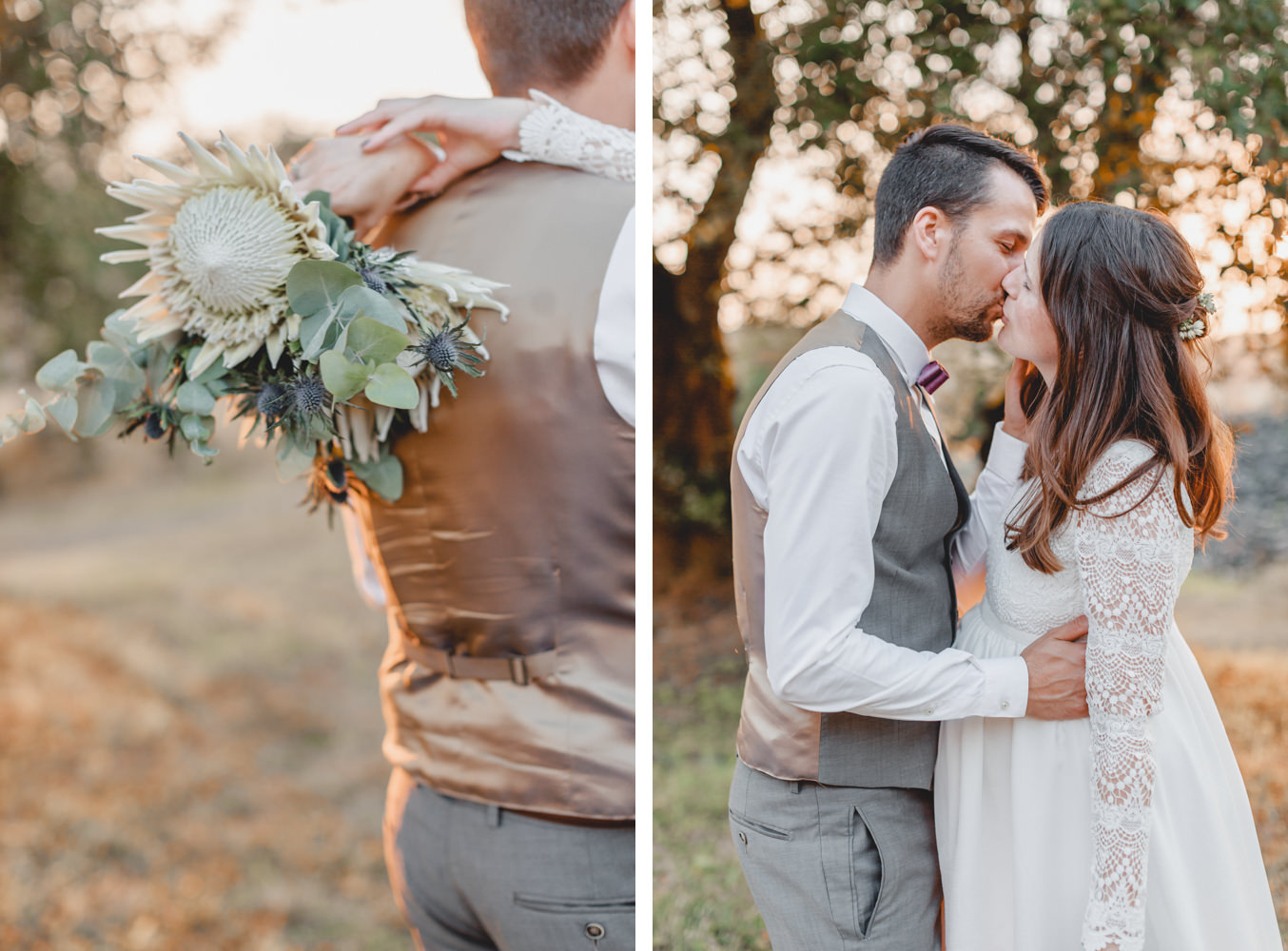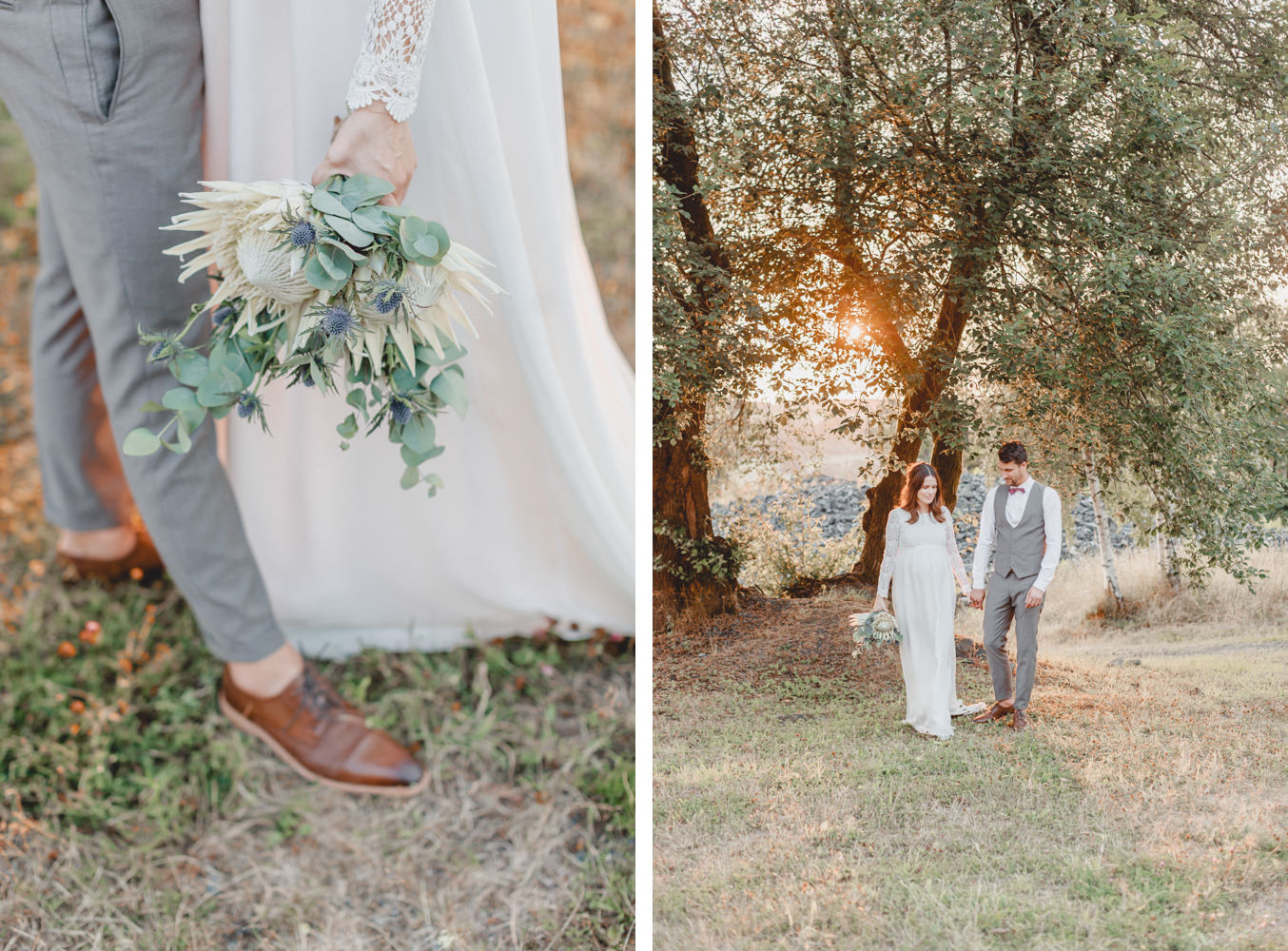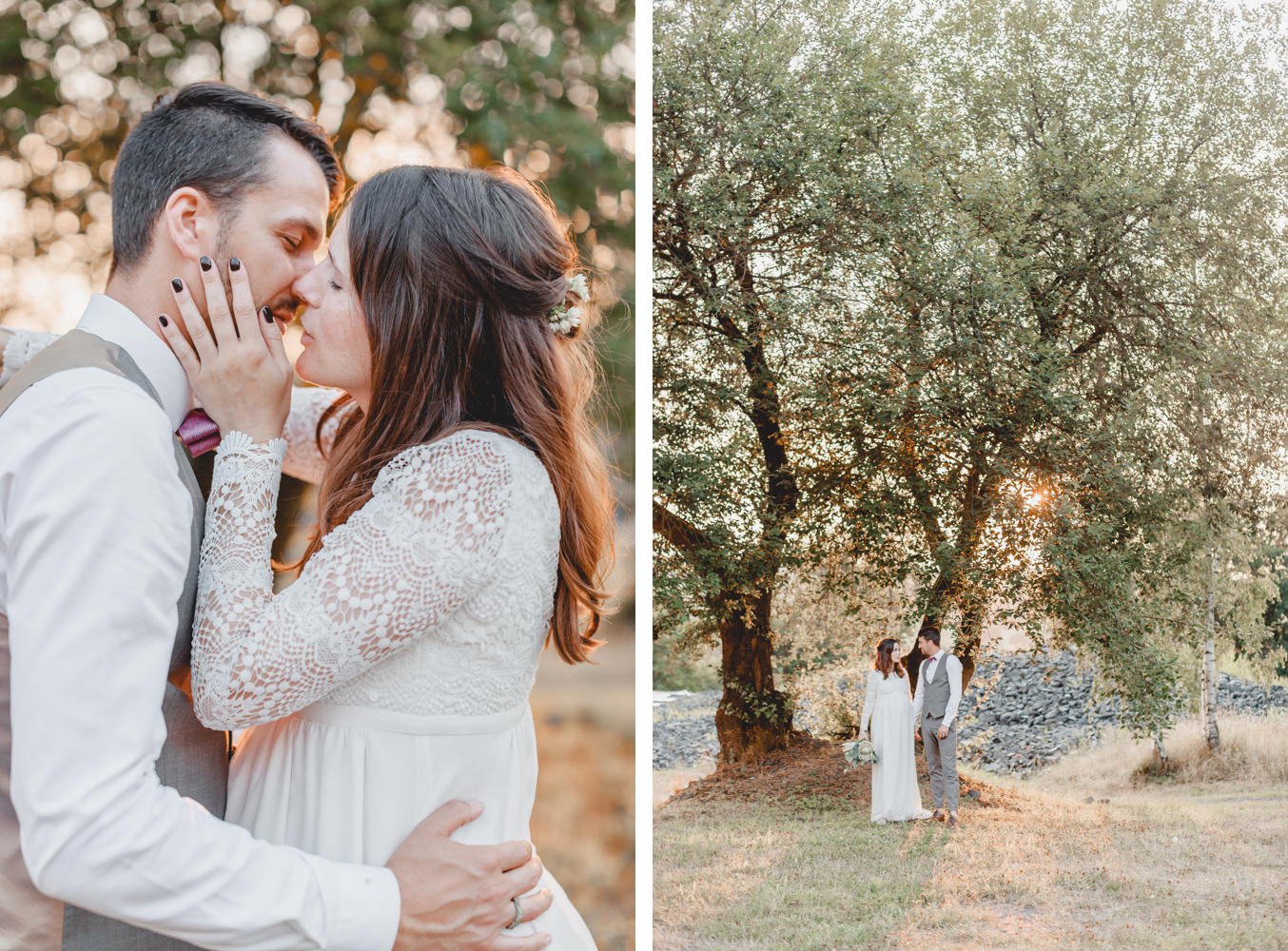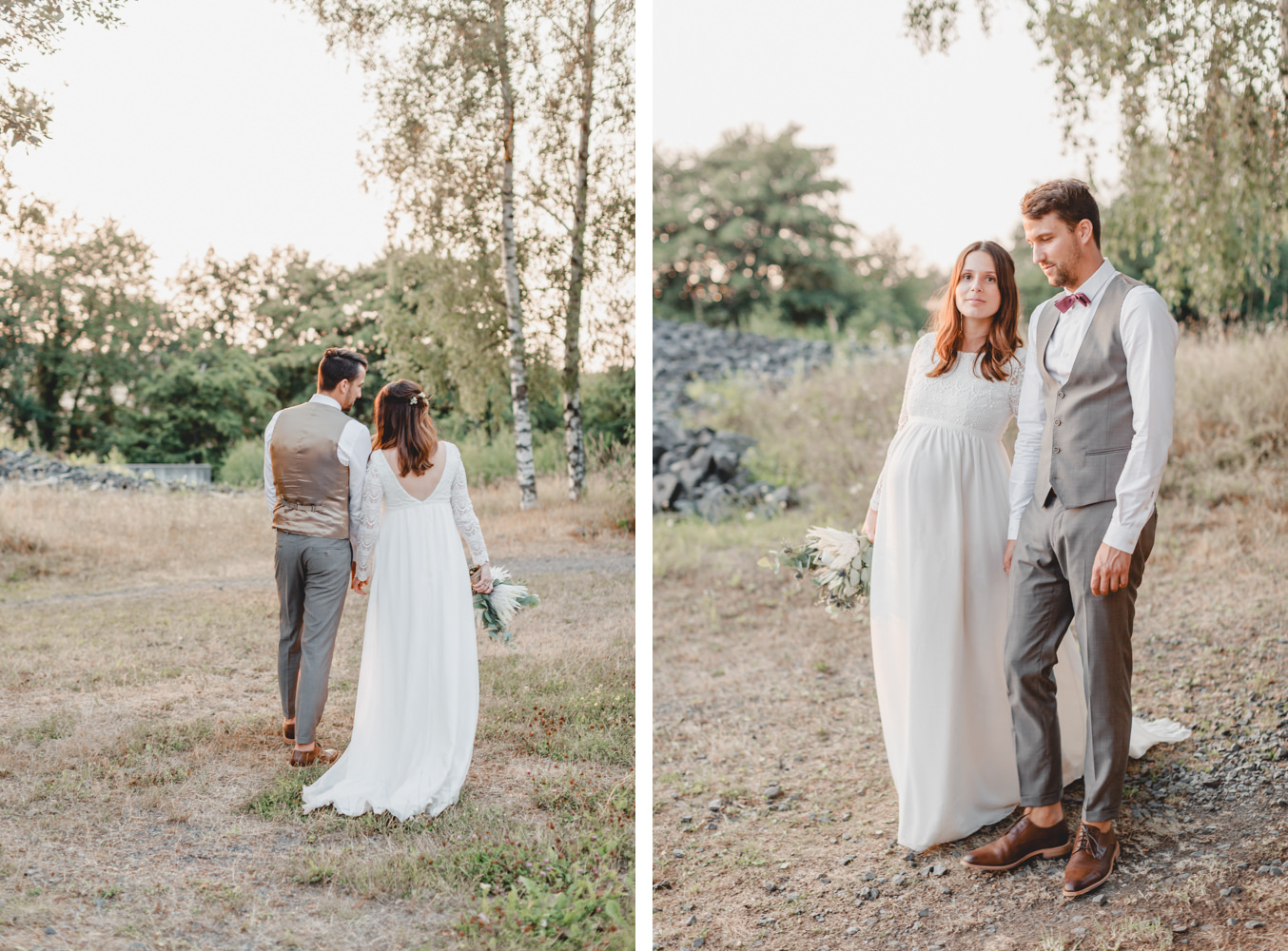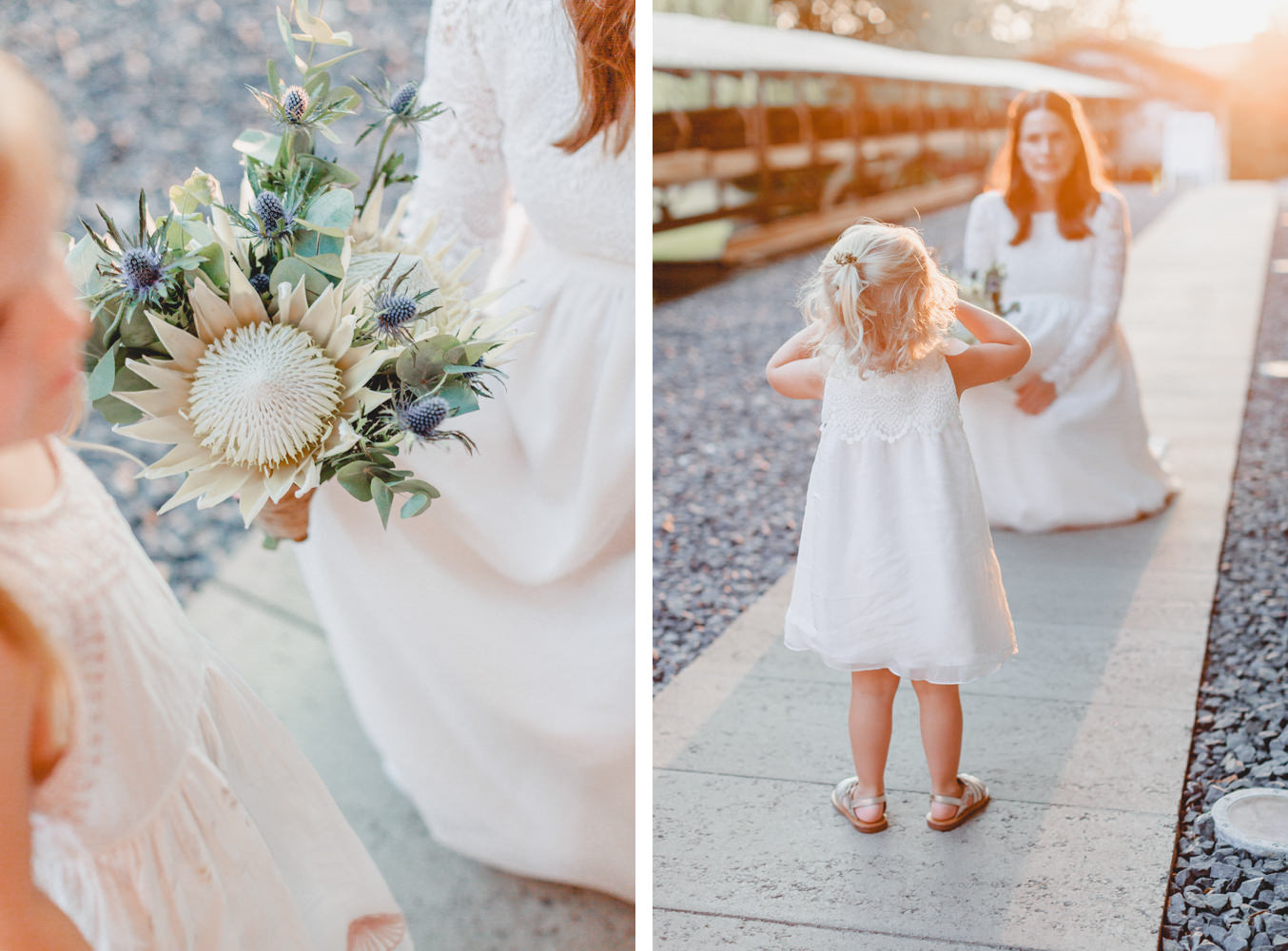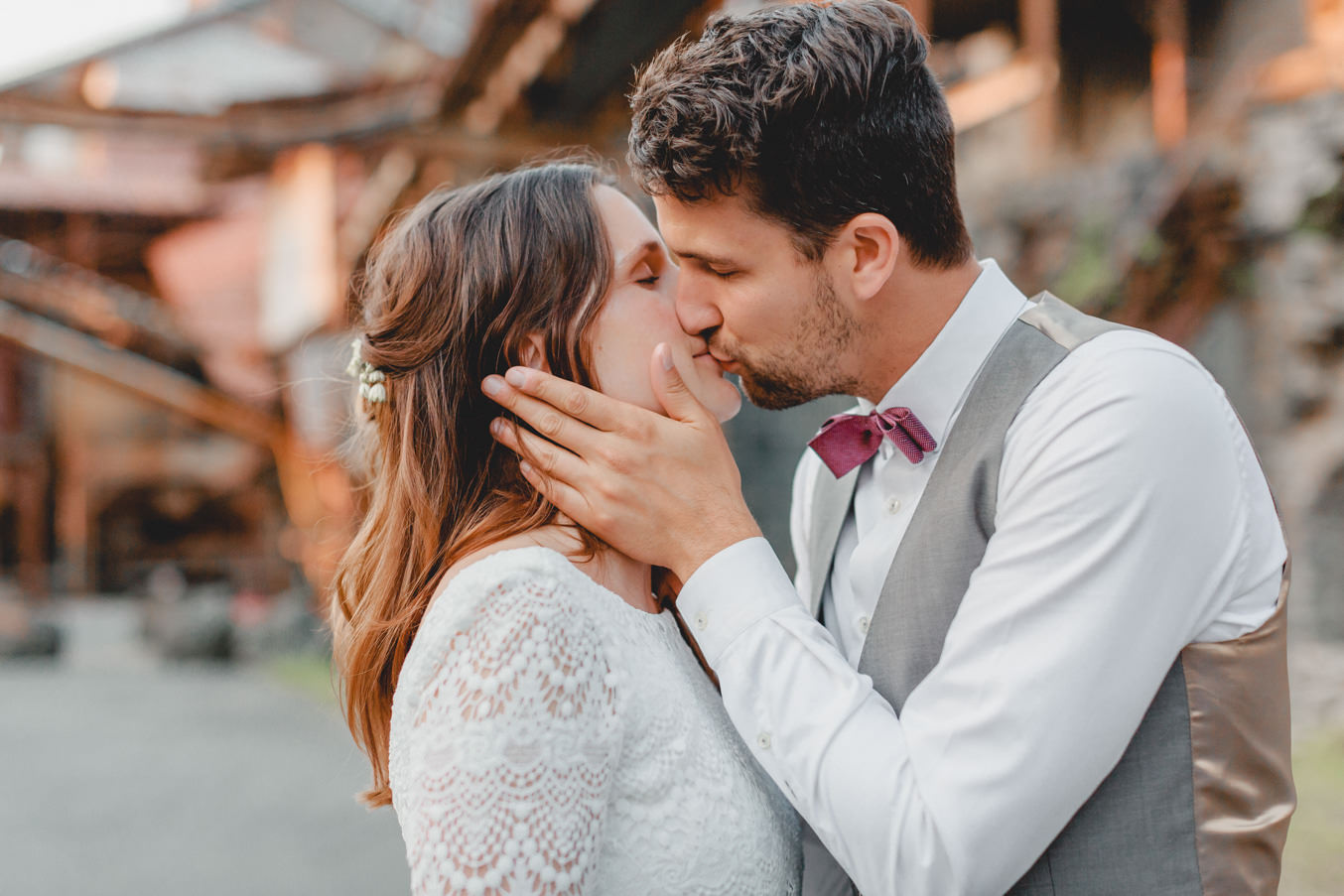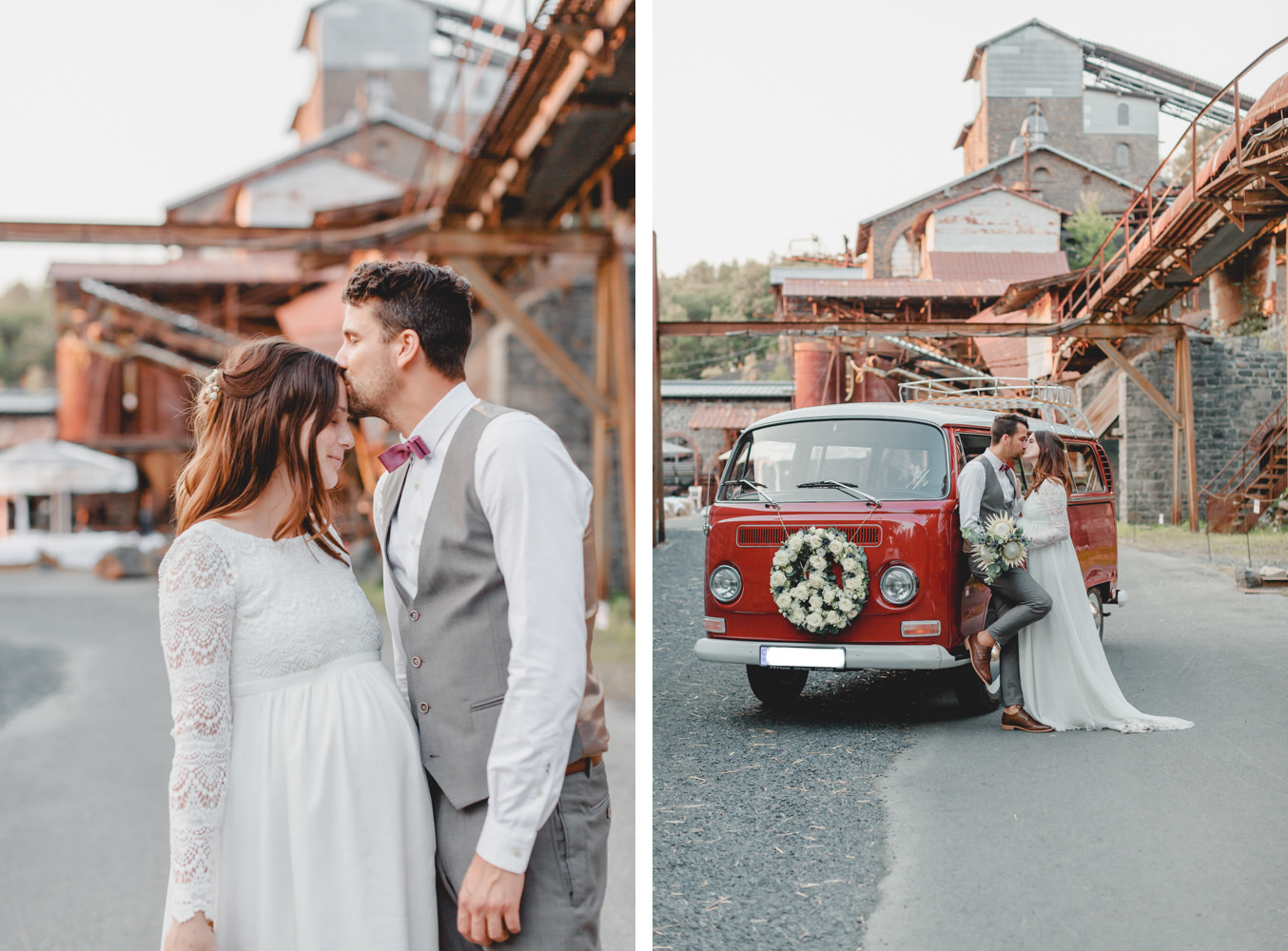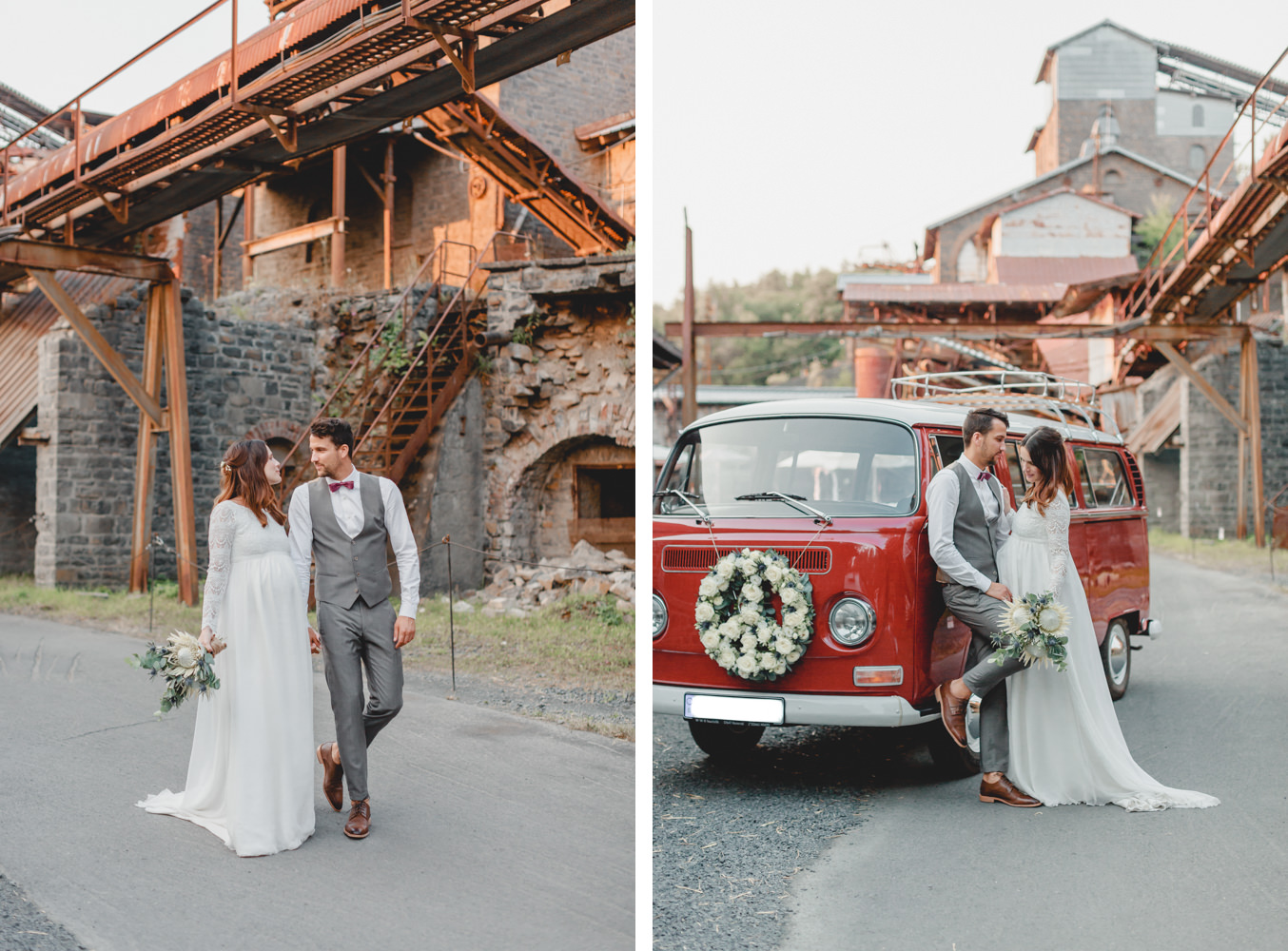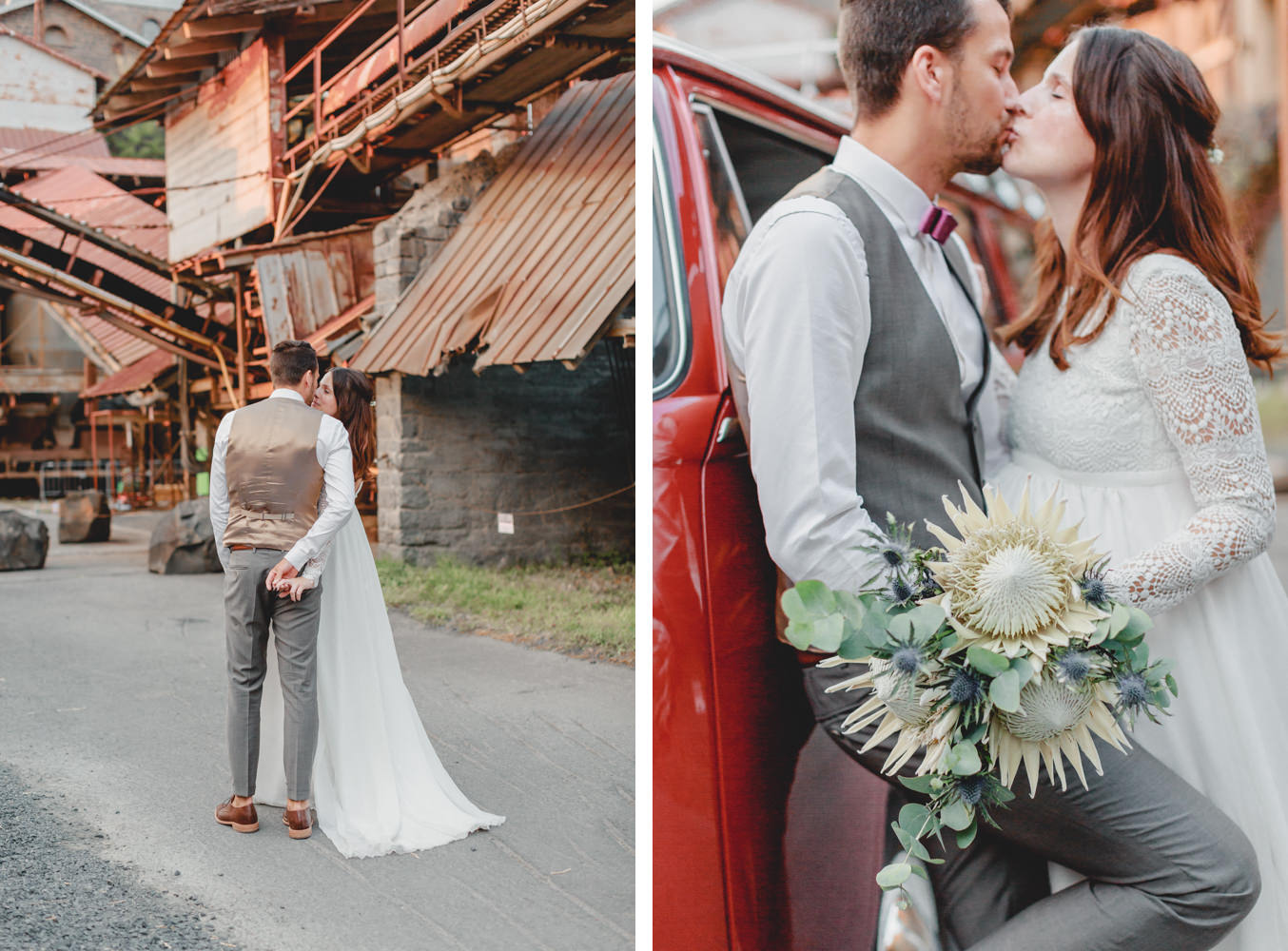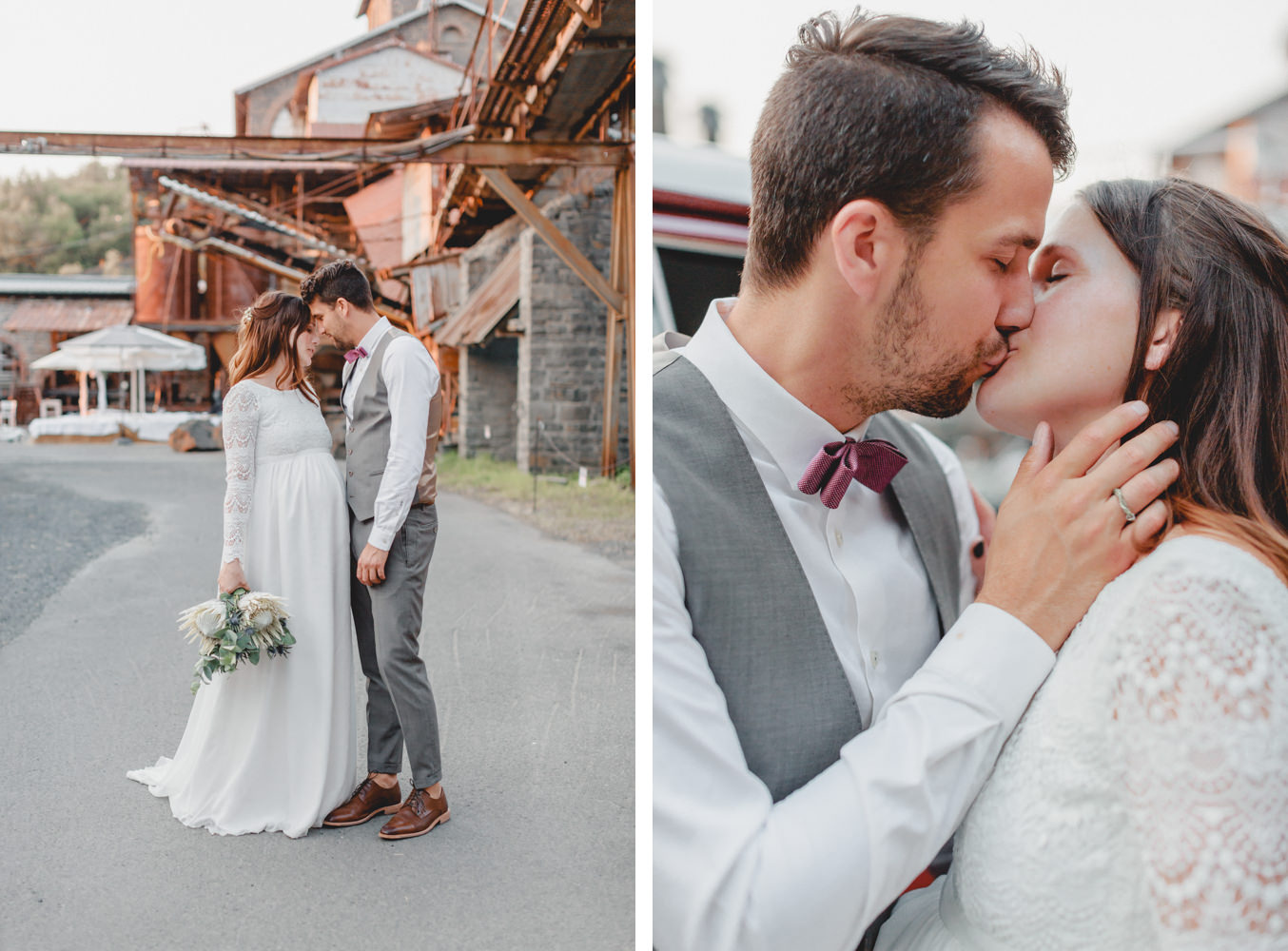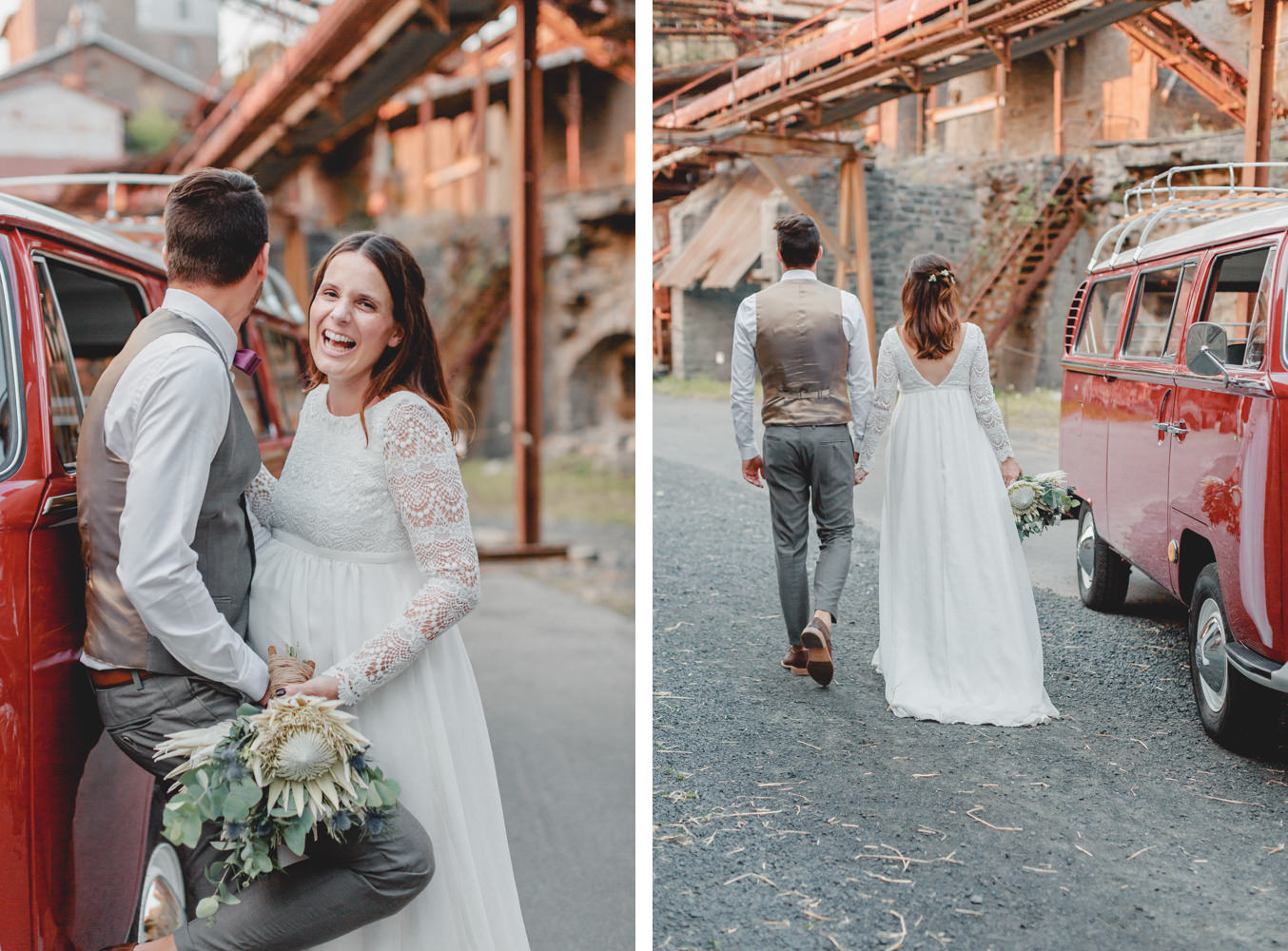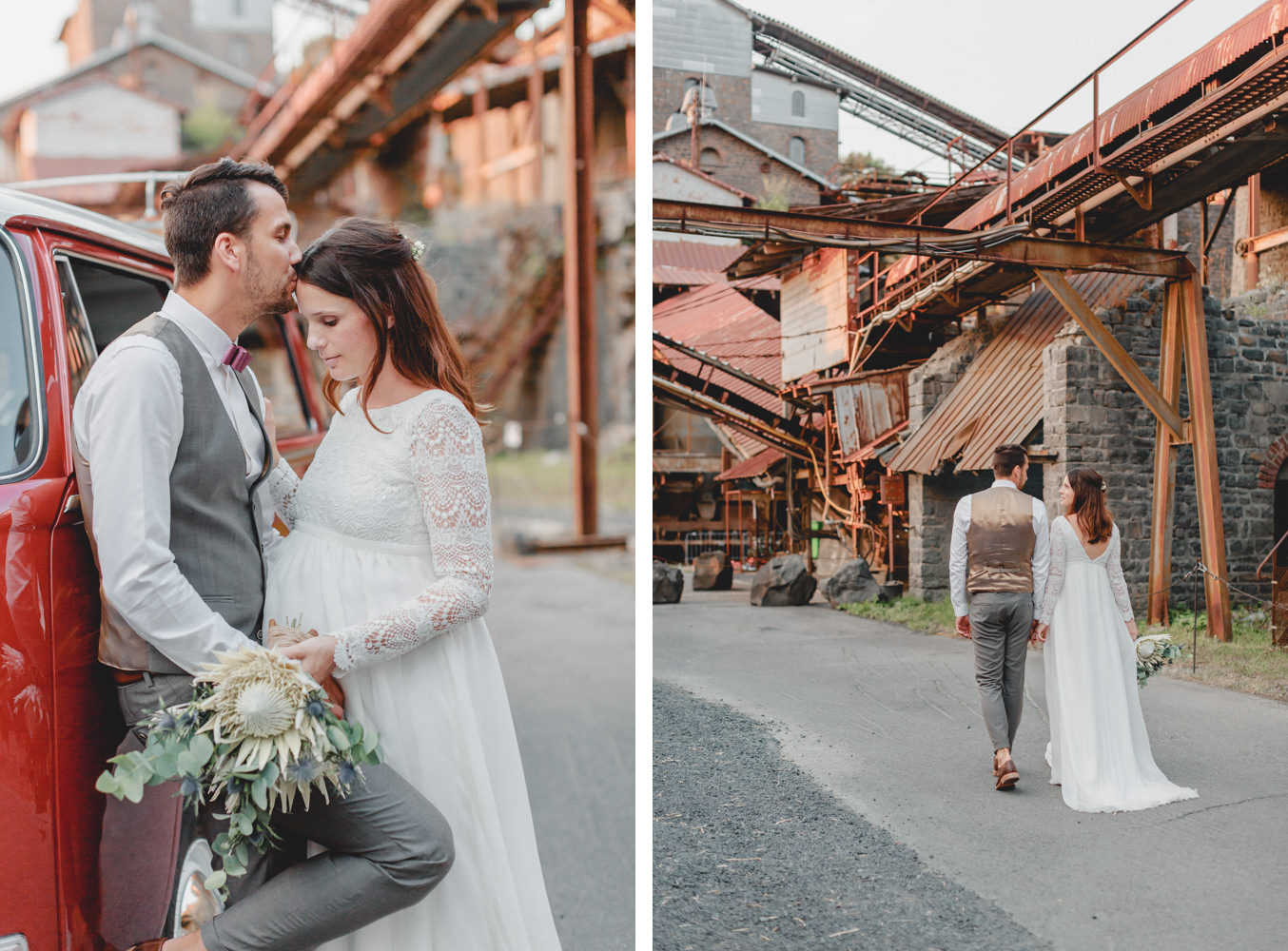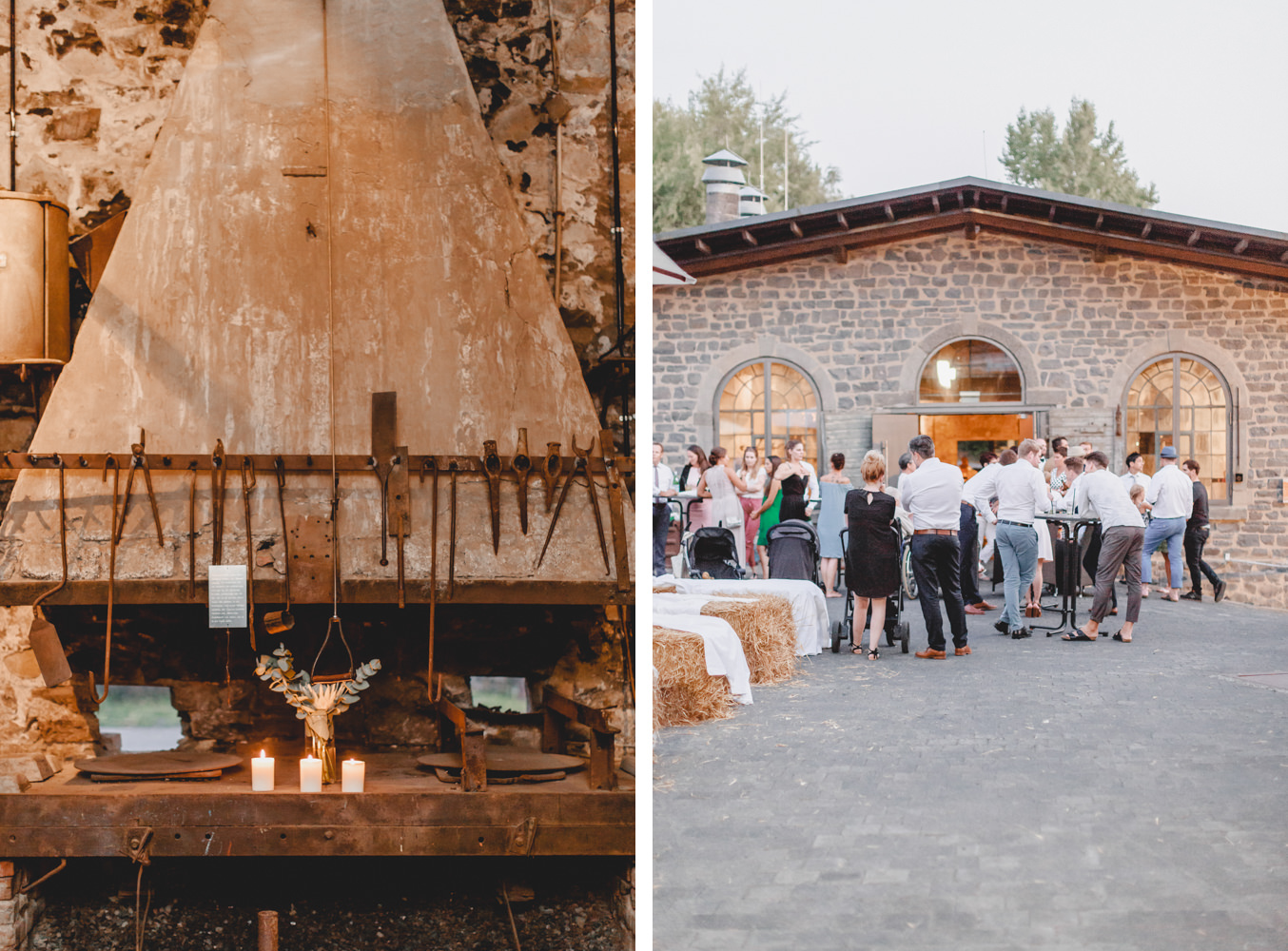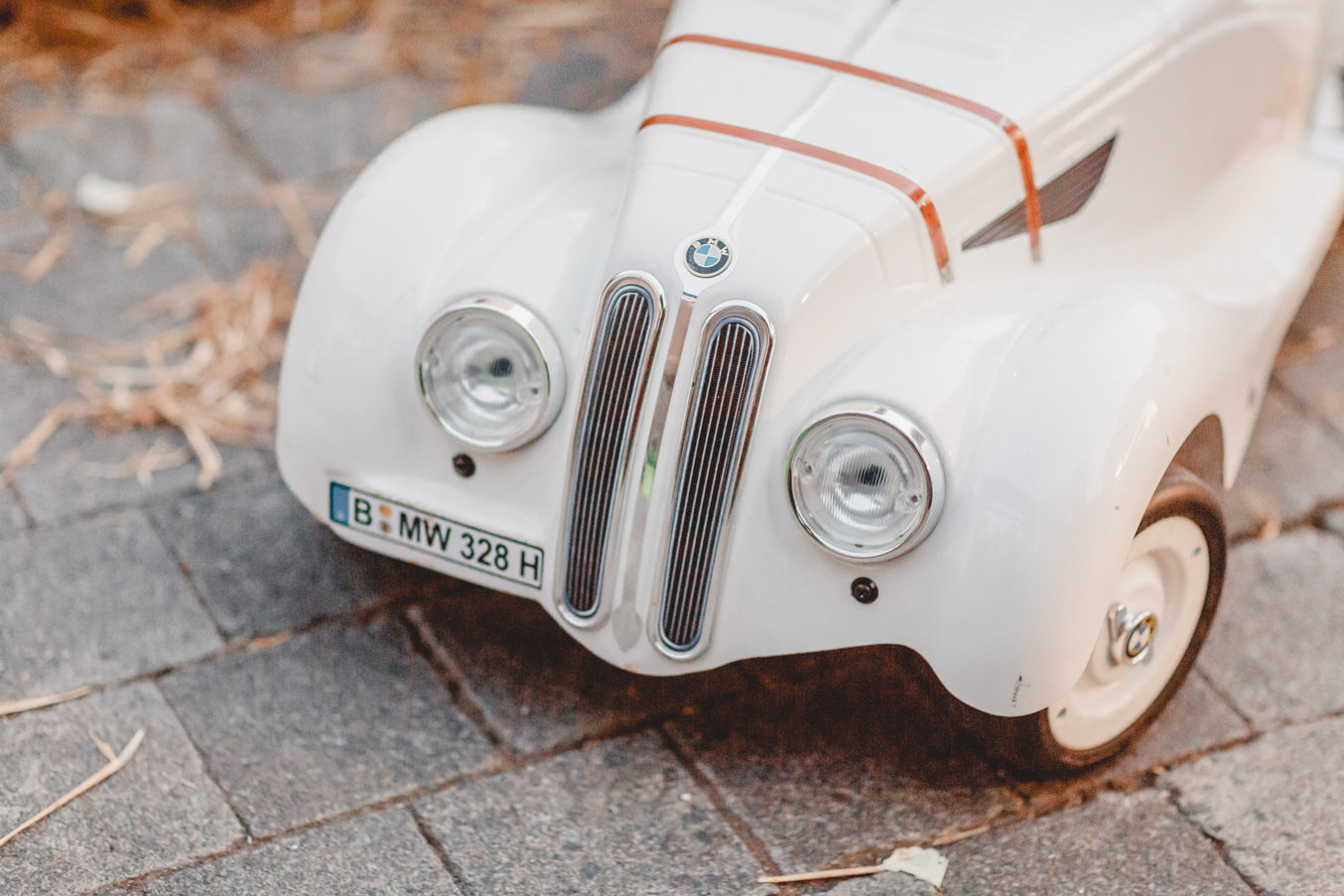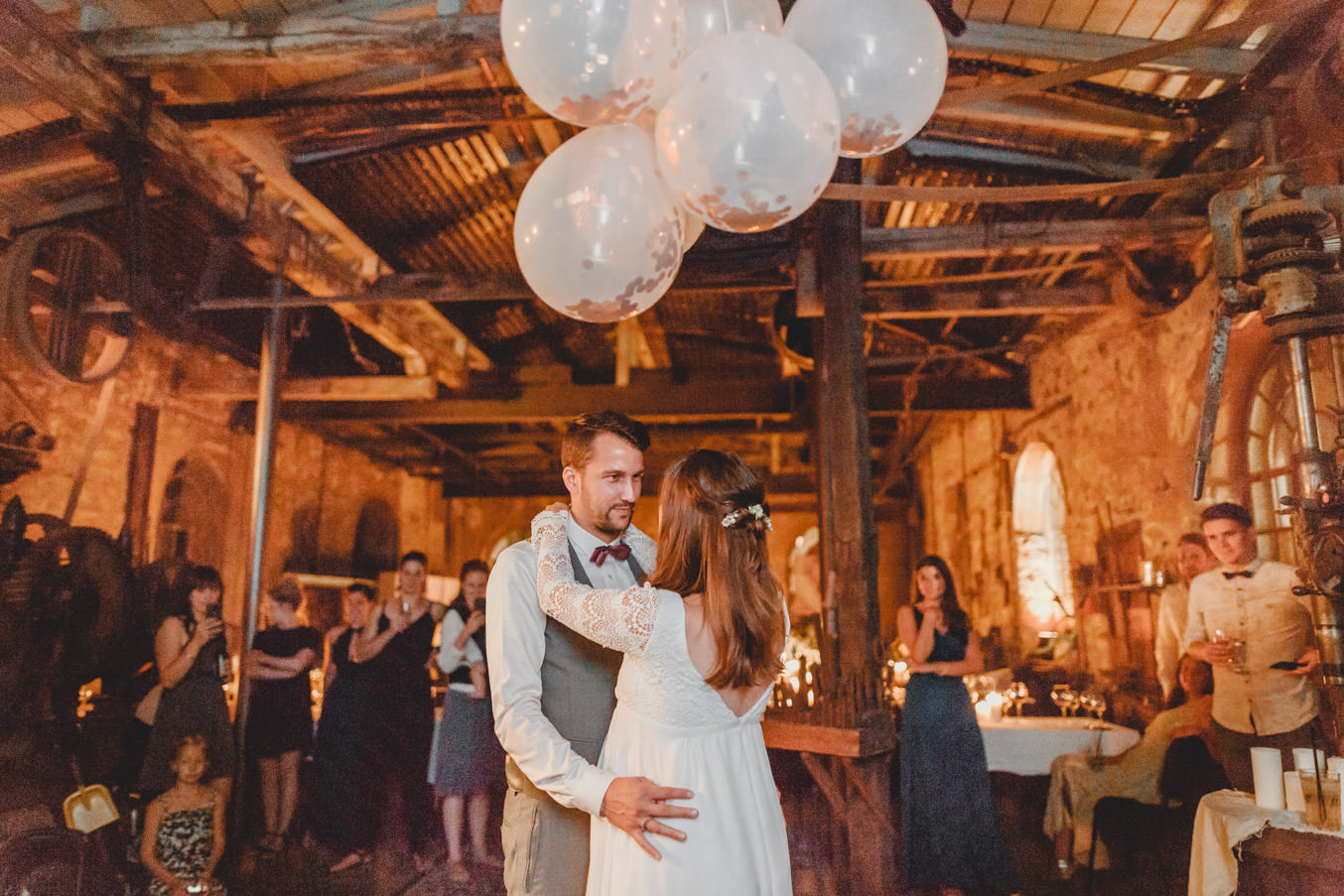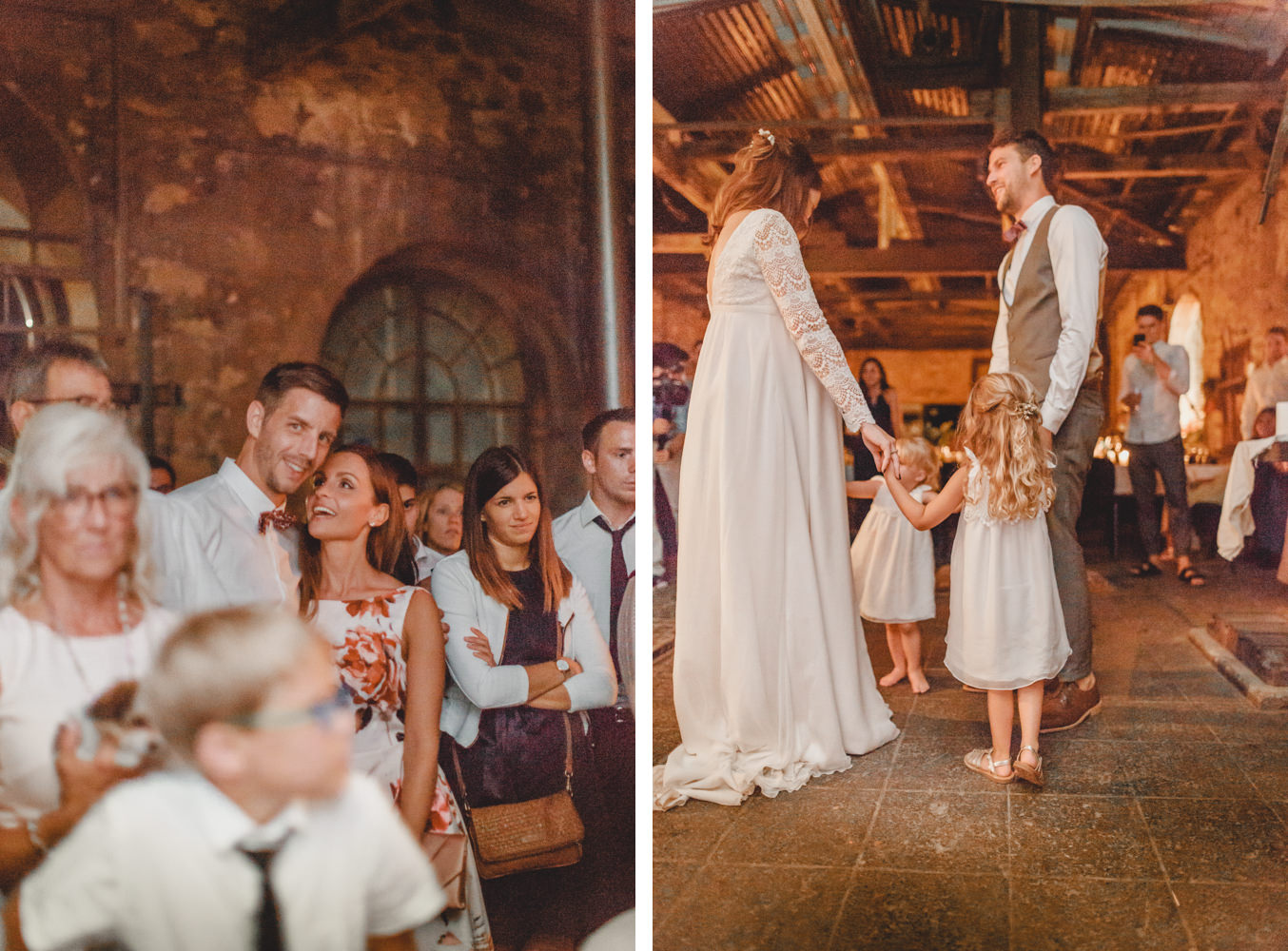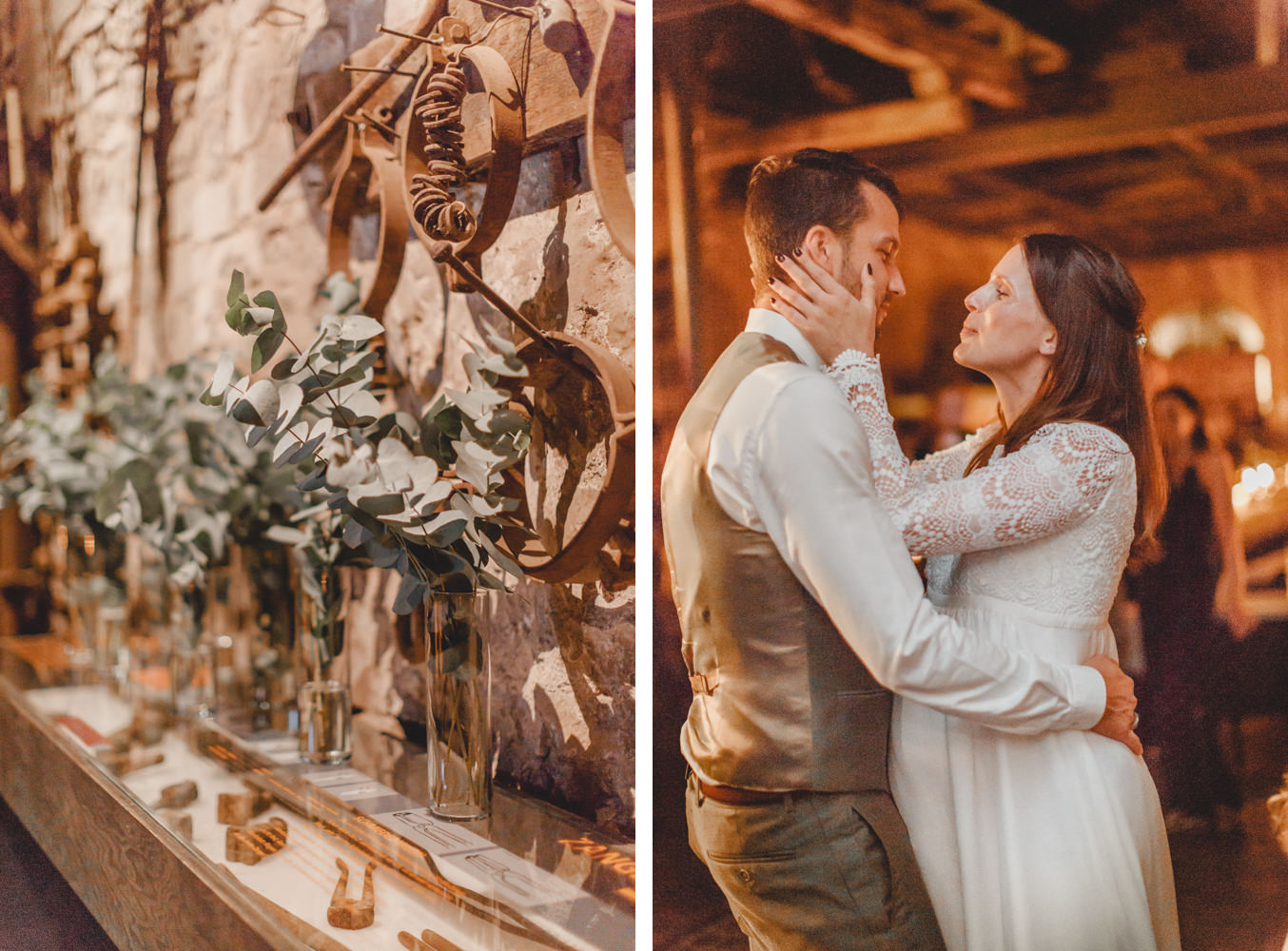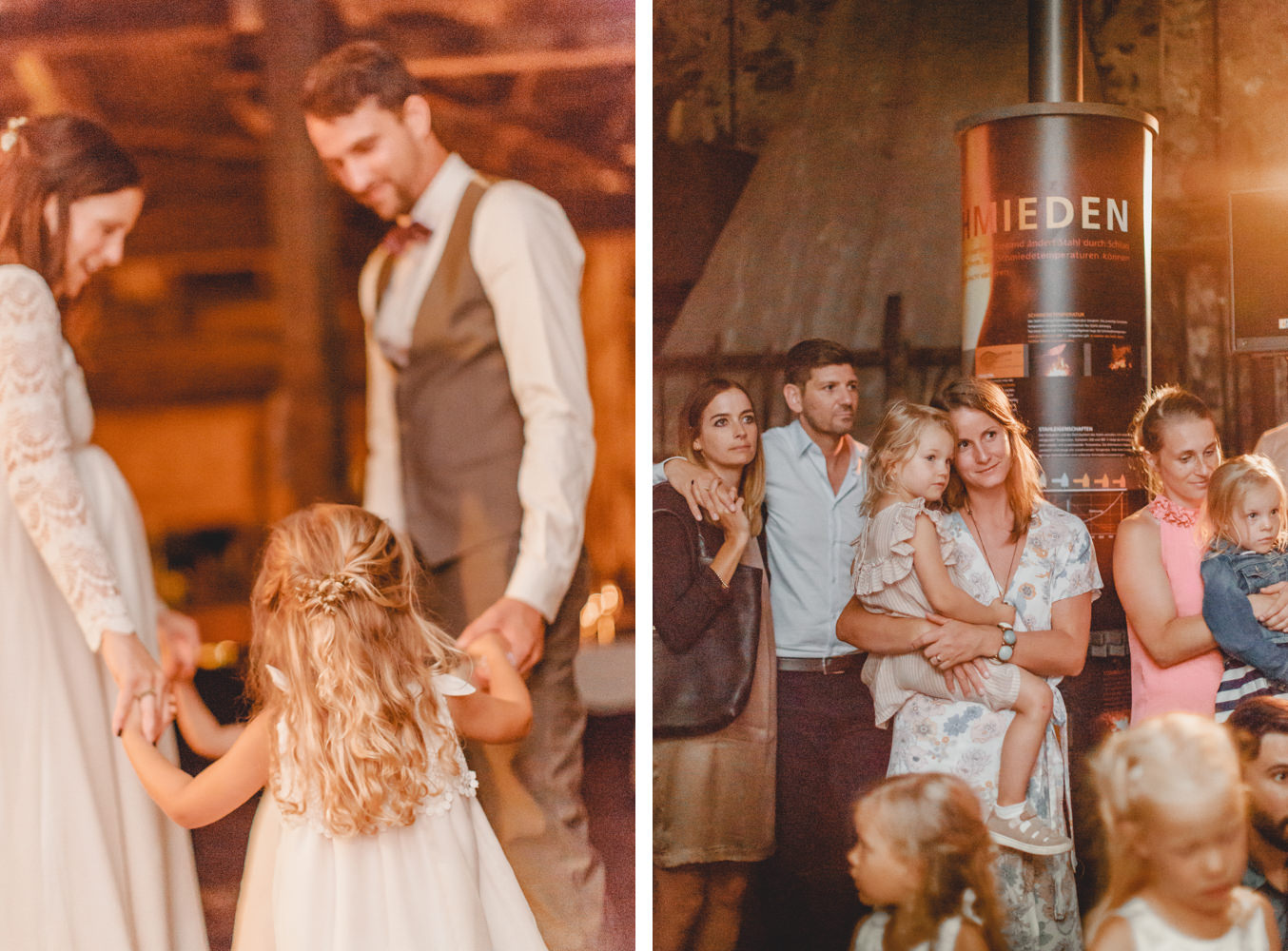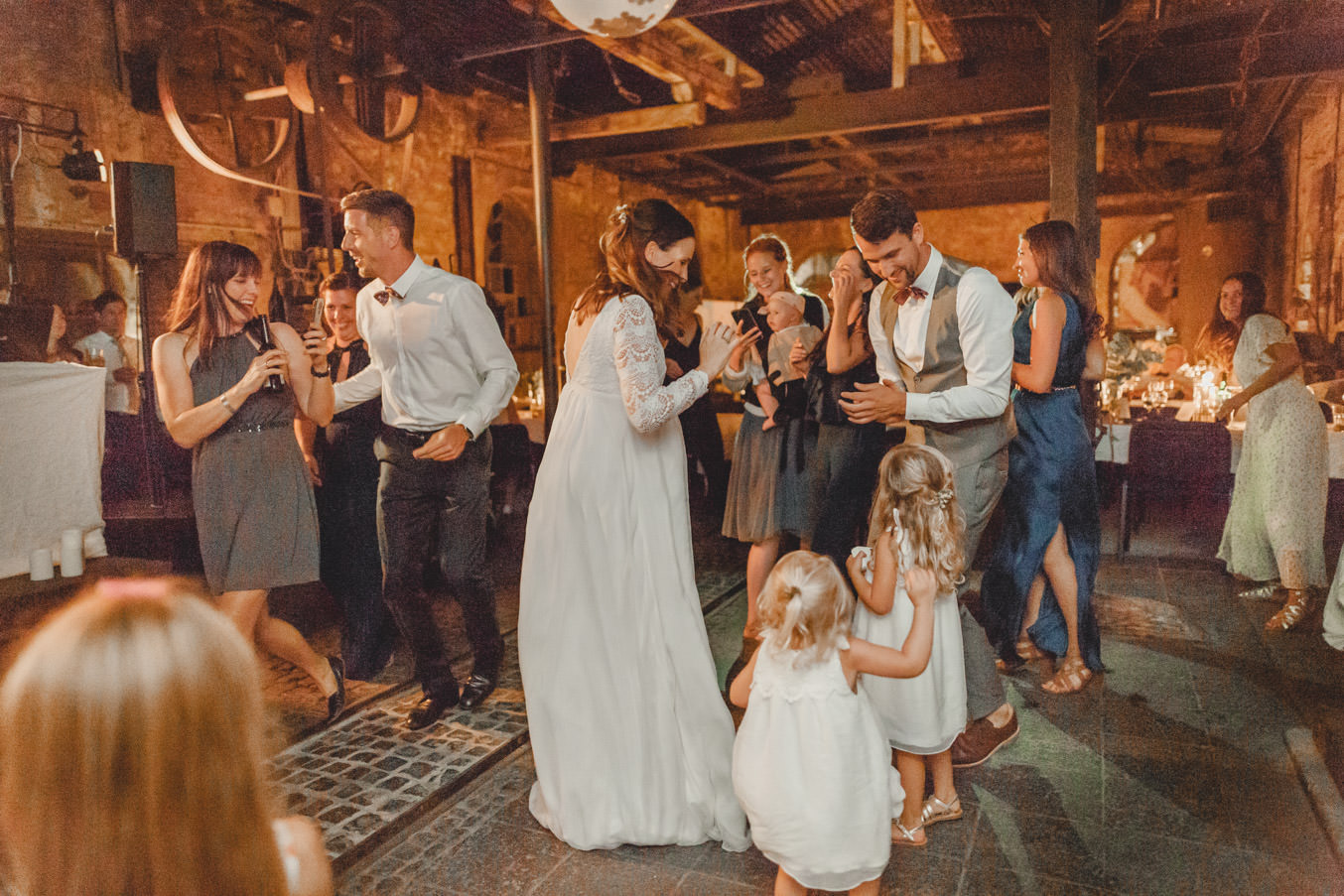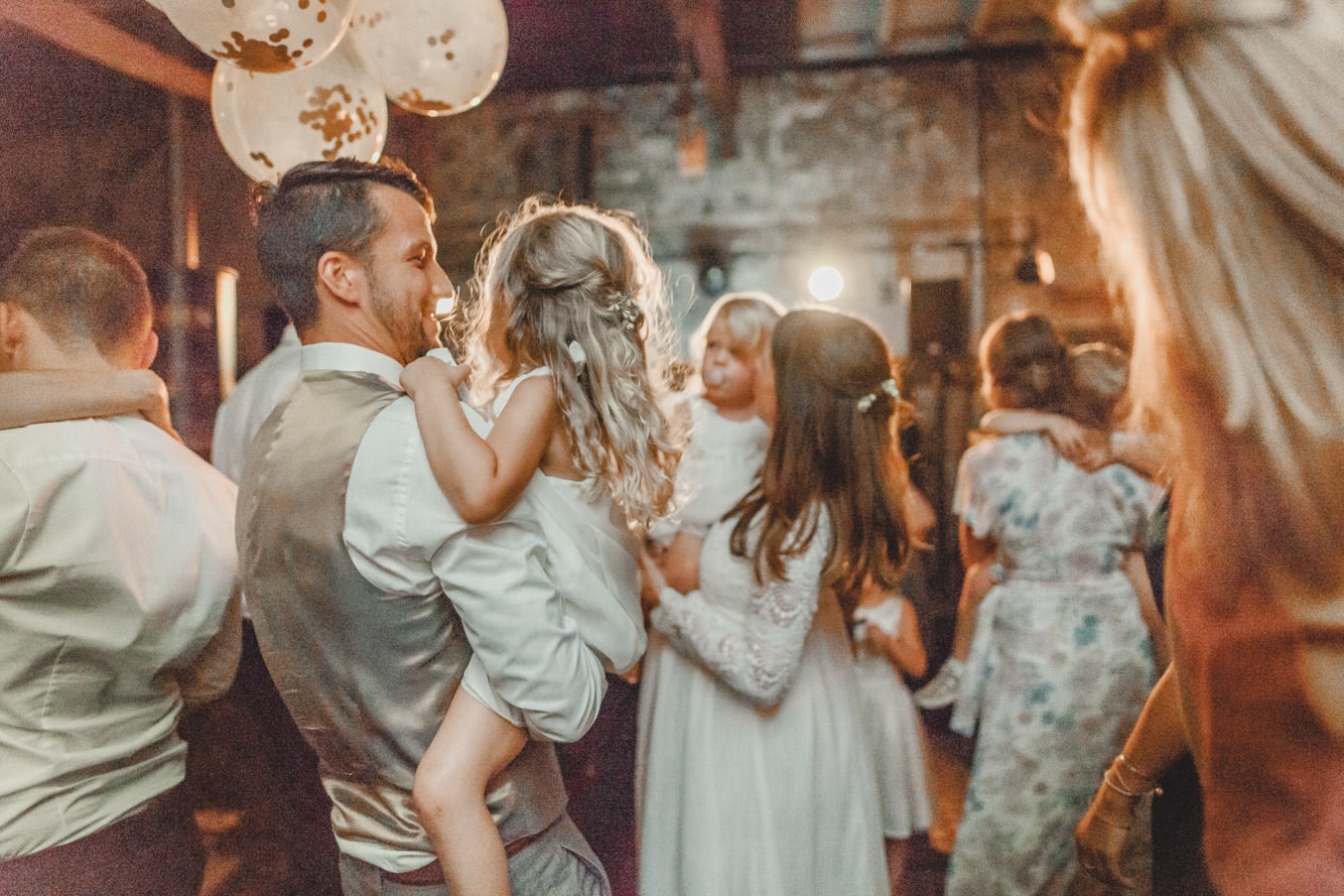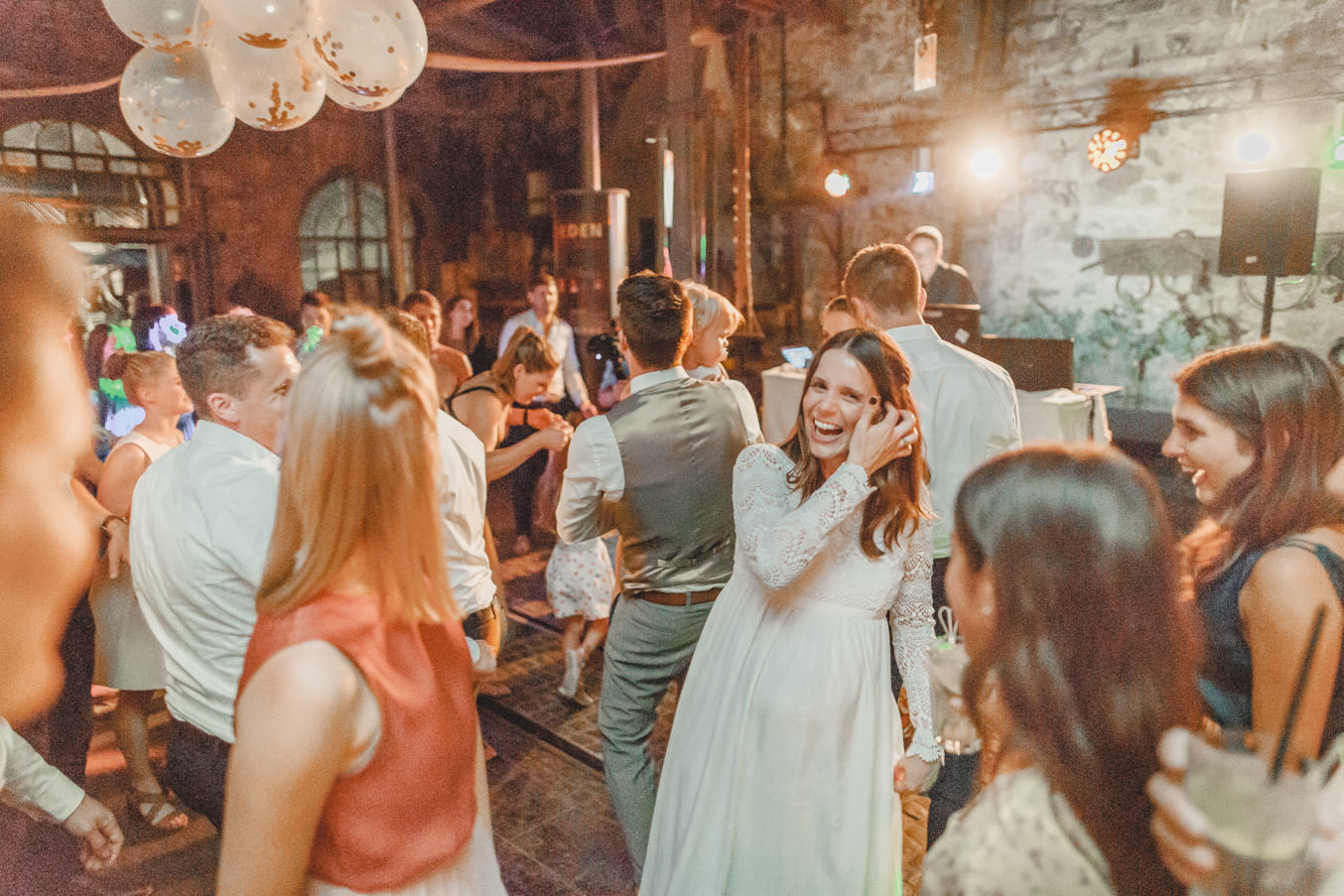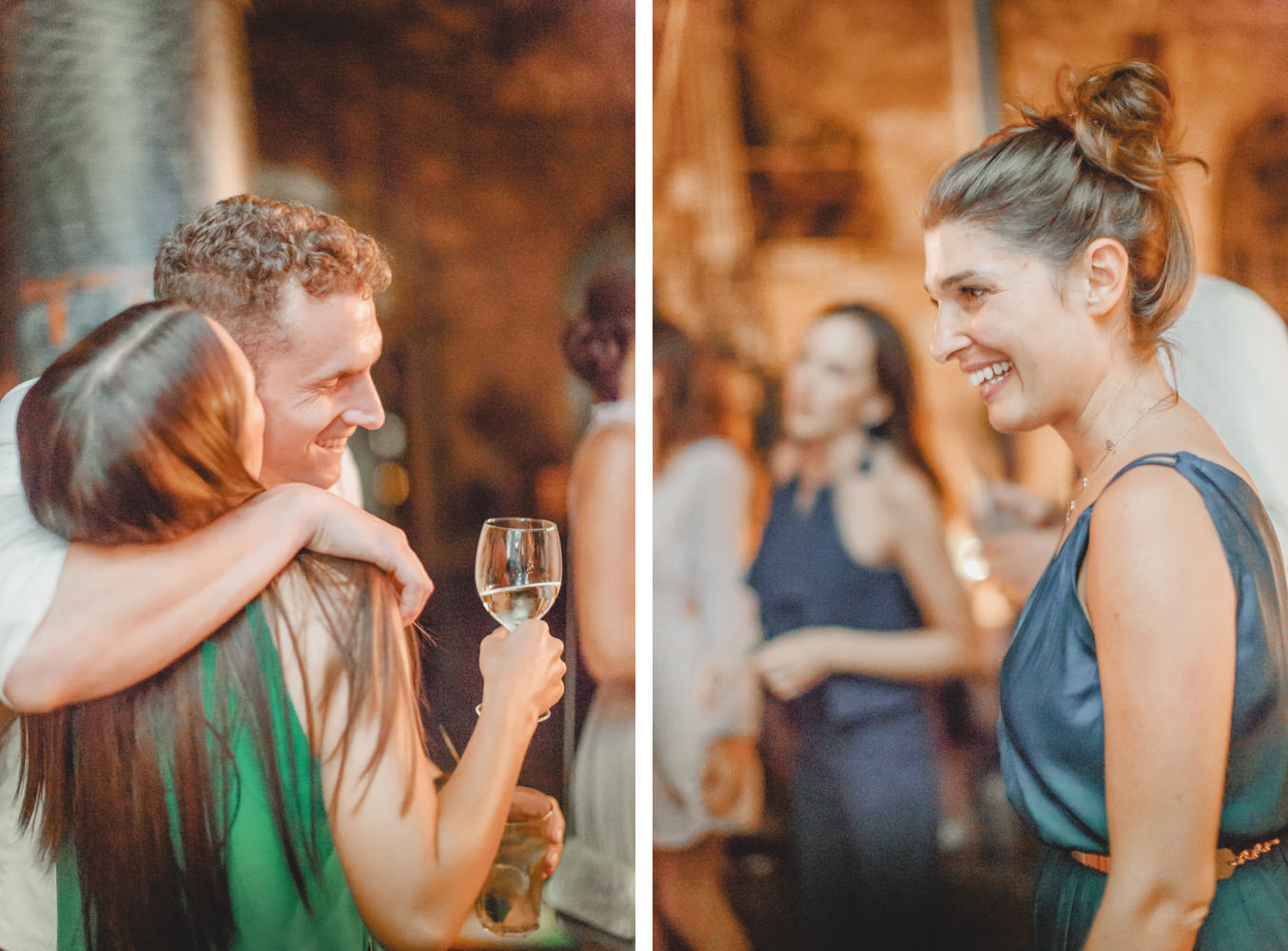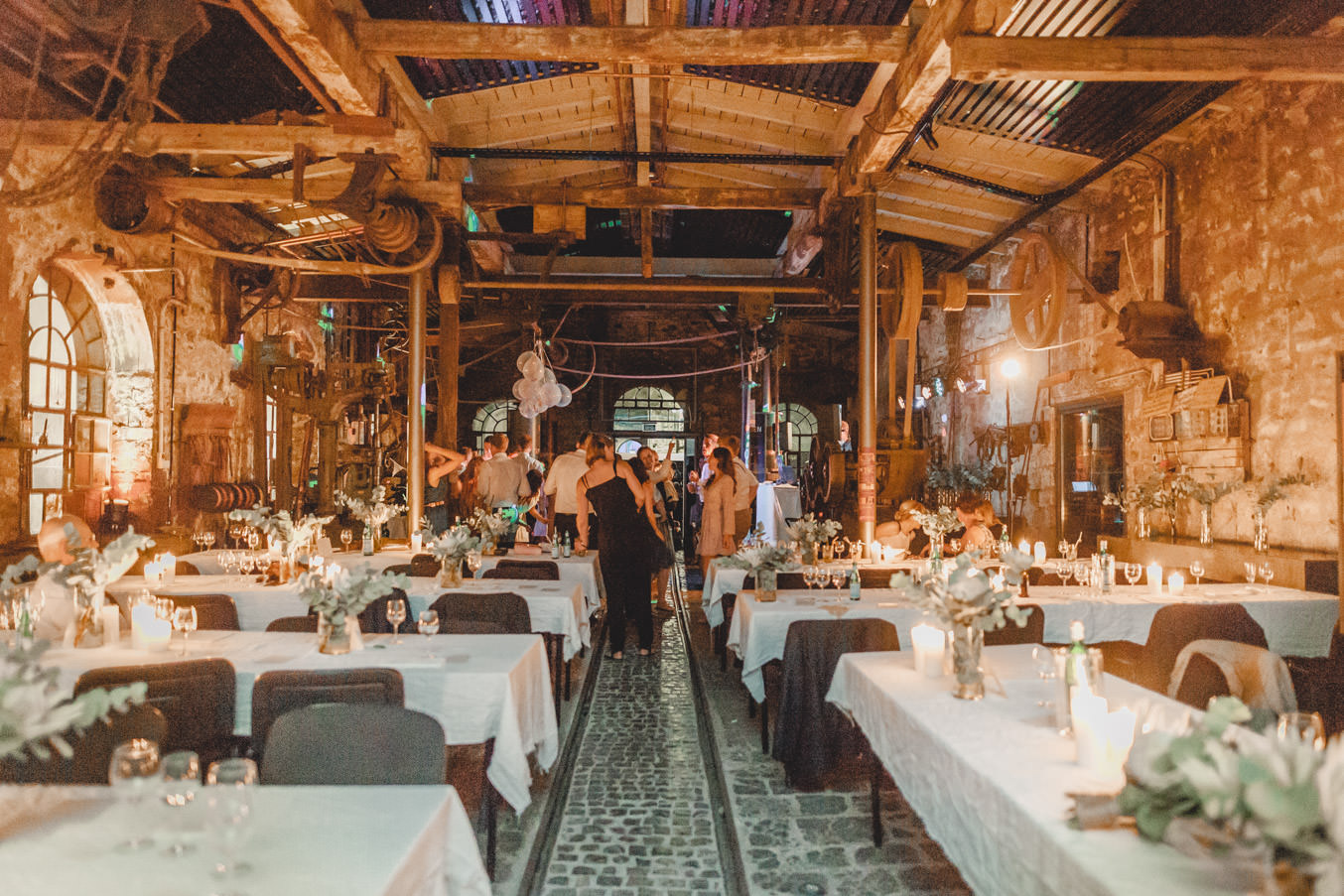 A wedding video is such a great way to capture the day in another, exciting way. Are you looking for a wedding photographer or a wedding videographer?
Drop me some lines about your plans. I'd love hearing from you.