I wasn't sure what to expect when I first travelled to the Königssee in beautiful Bavaria, but it turned out that I was…speechless. That's why I was so overwhelmed having the chance to capture the first year wedding anniversary of Nadja and David, whose wedding I captured last year in lovely Bayrischzell, Germany. Check their super stylish wedding out, these two are over the mountain!
We met in Berchtesgaden and took a small boat for around one hour to a little place at the Obersee. It's a quite lake surrounded by mountains and has an epic look (with or without a couple in front of it ; ) ). Since we needed to dress up and style Nadja, we ask in a small cottage if we can use some electricity and changing rooms. Our bags have been full of stuff to style so that they have probably been confused, but they've been super friendly.
After waiting for the perfect light and changing into the wedding outfits, we walked to the Obersee around 10minutes from the cottage. There have been lots of tourists walking the same way so I was super excited to find a quiet place to photograph them (not easy there…). Thankfully, these two are the most chilled couple and haven't been distracted by the people watching them. They just saw themselves and enjoyed to moments and their anniversary.
It was such a great experience to go on an adventure with these cuties and to spend another day with them. So thank you Nadja and David for this lovely day and Petra Müller for your amazing flower bouquet! Special thanks go to my parents who always support me and have joined us that day to look for their little girl. Wouldn't have been possible without them <3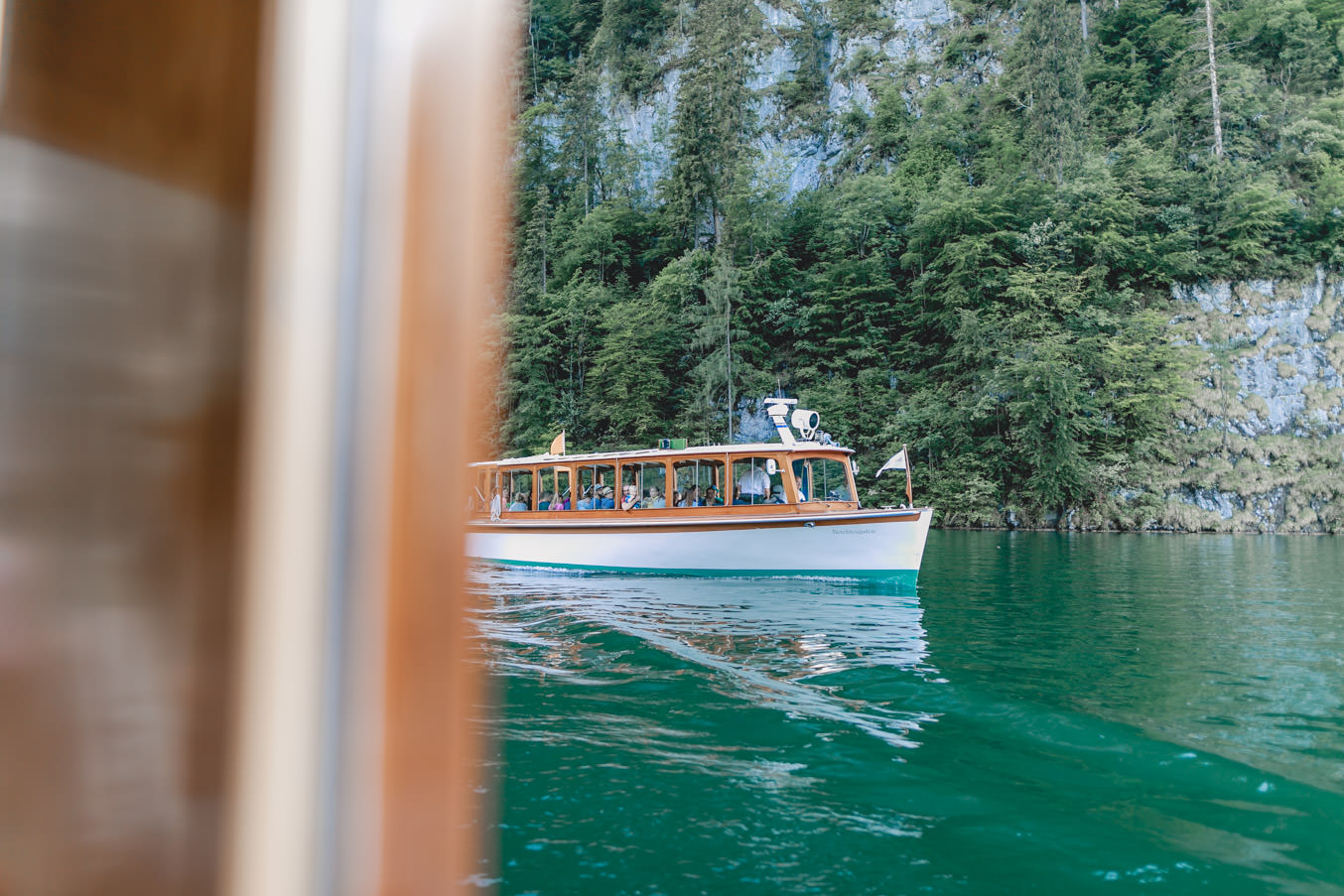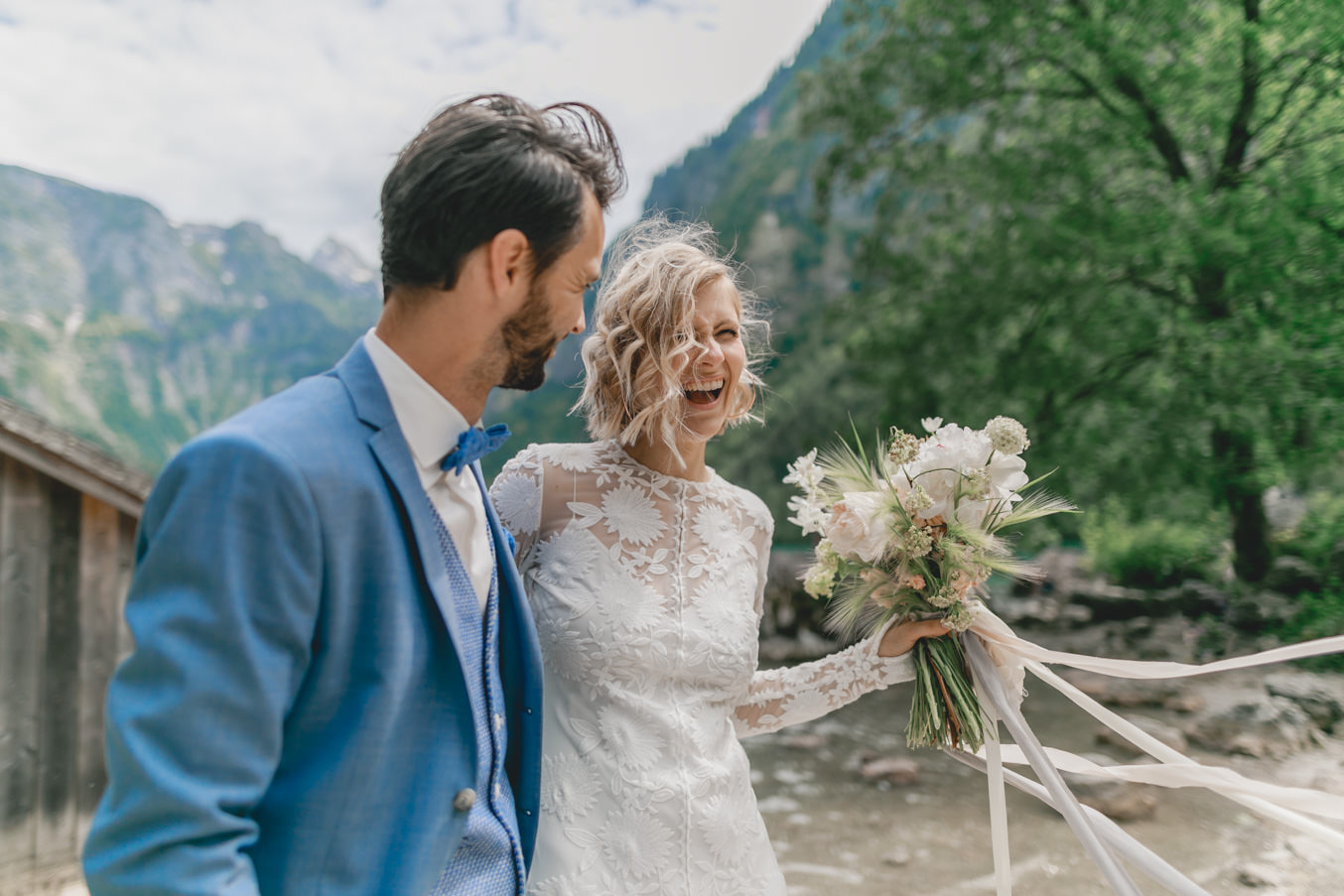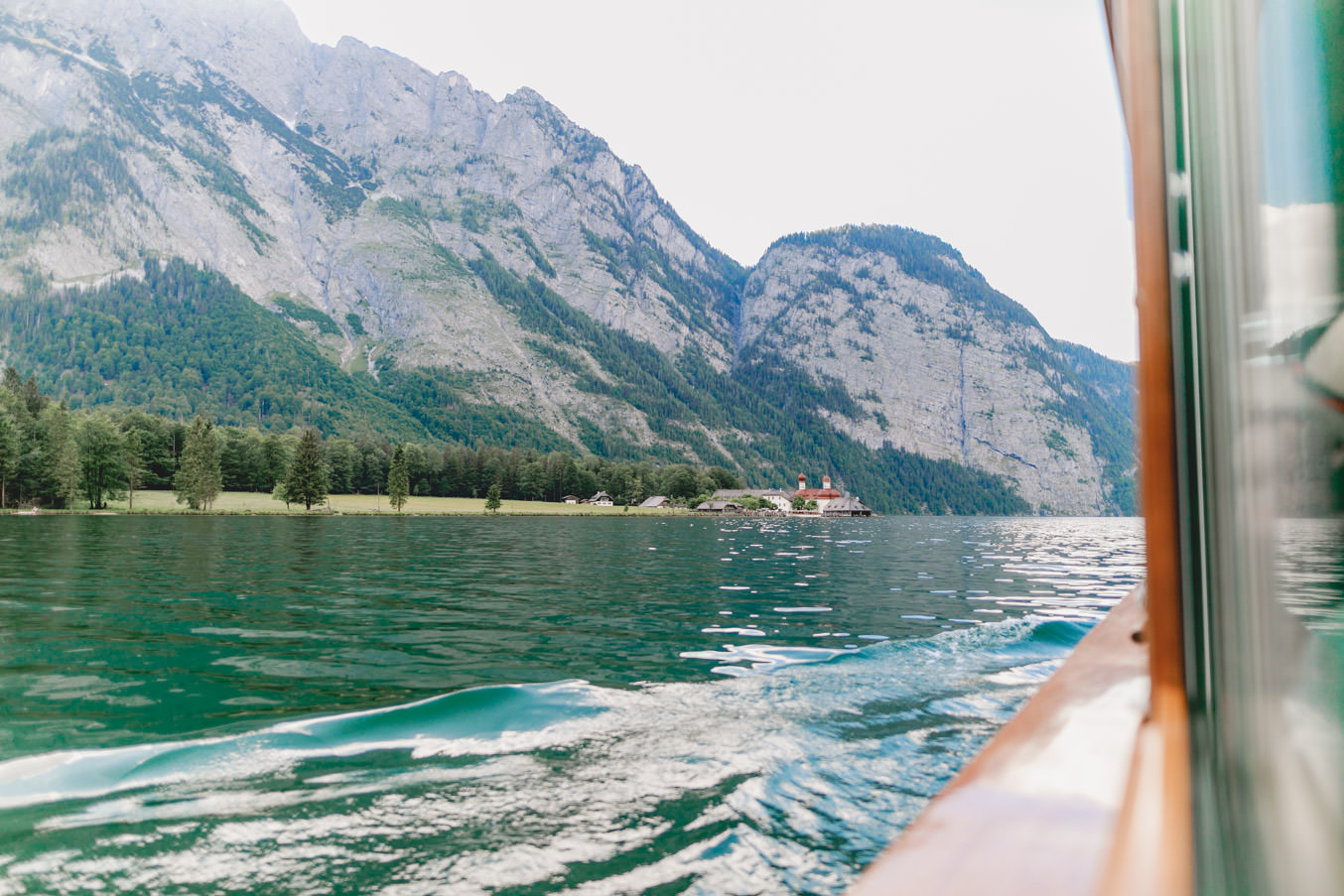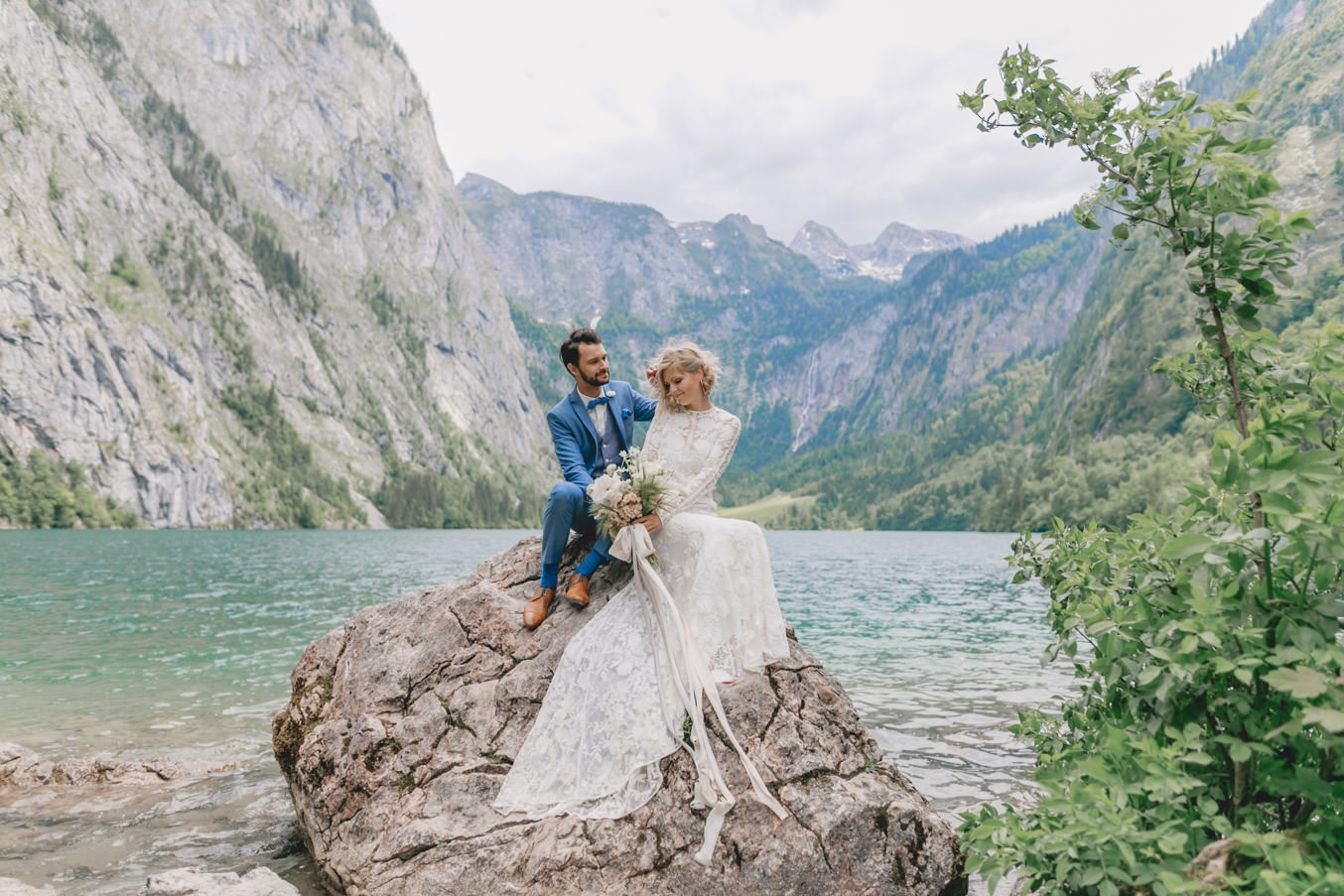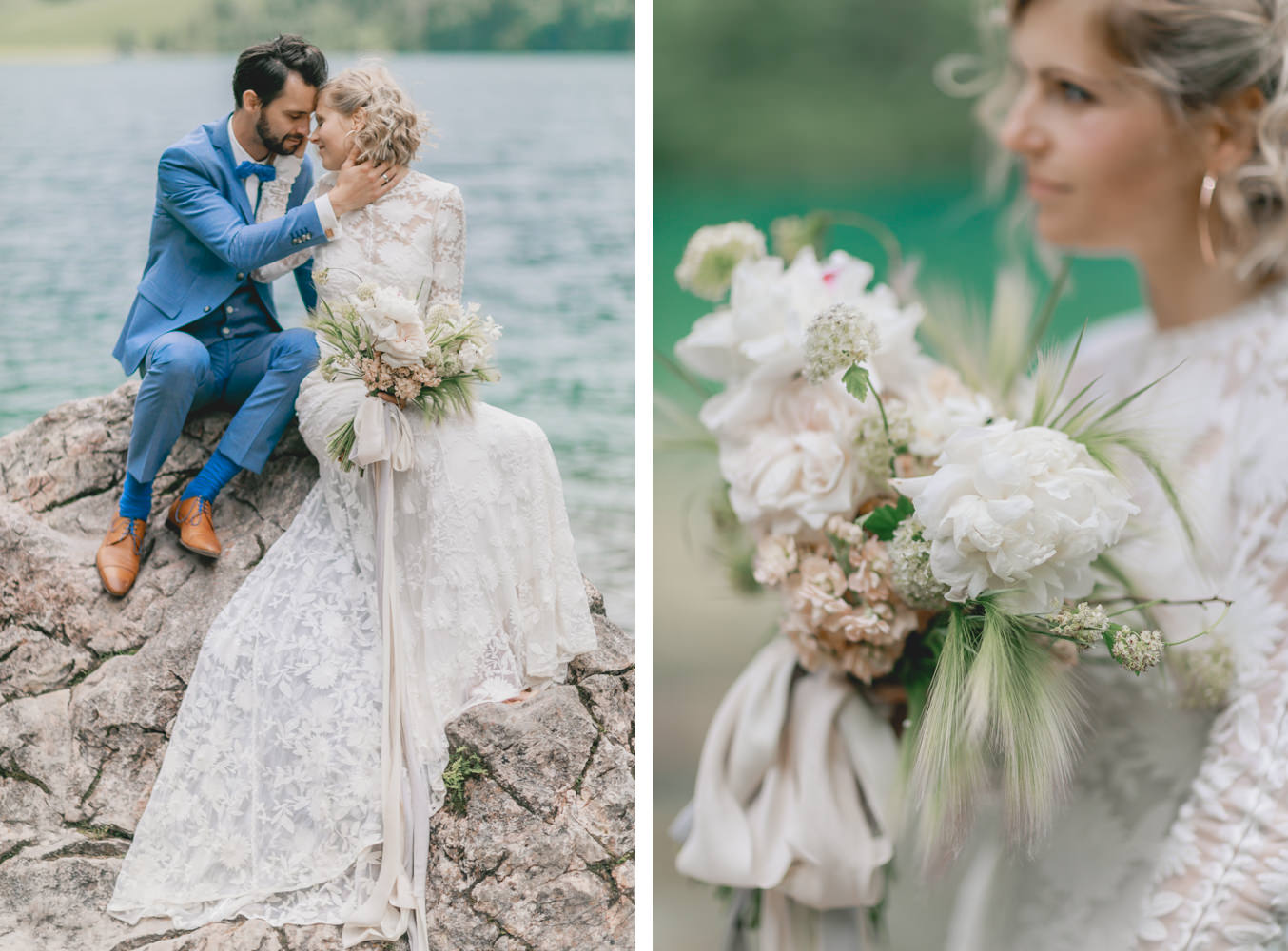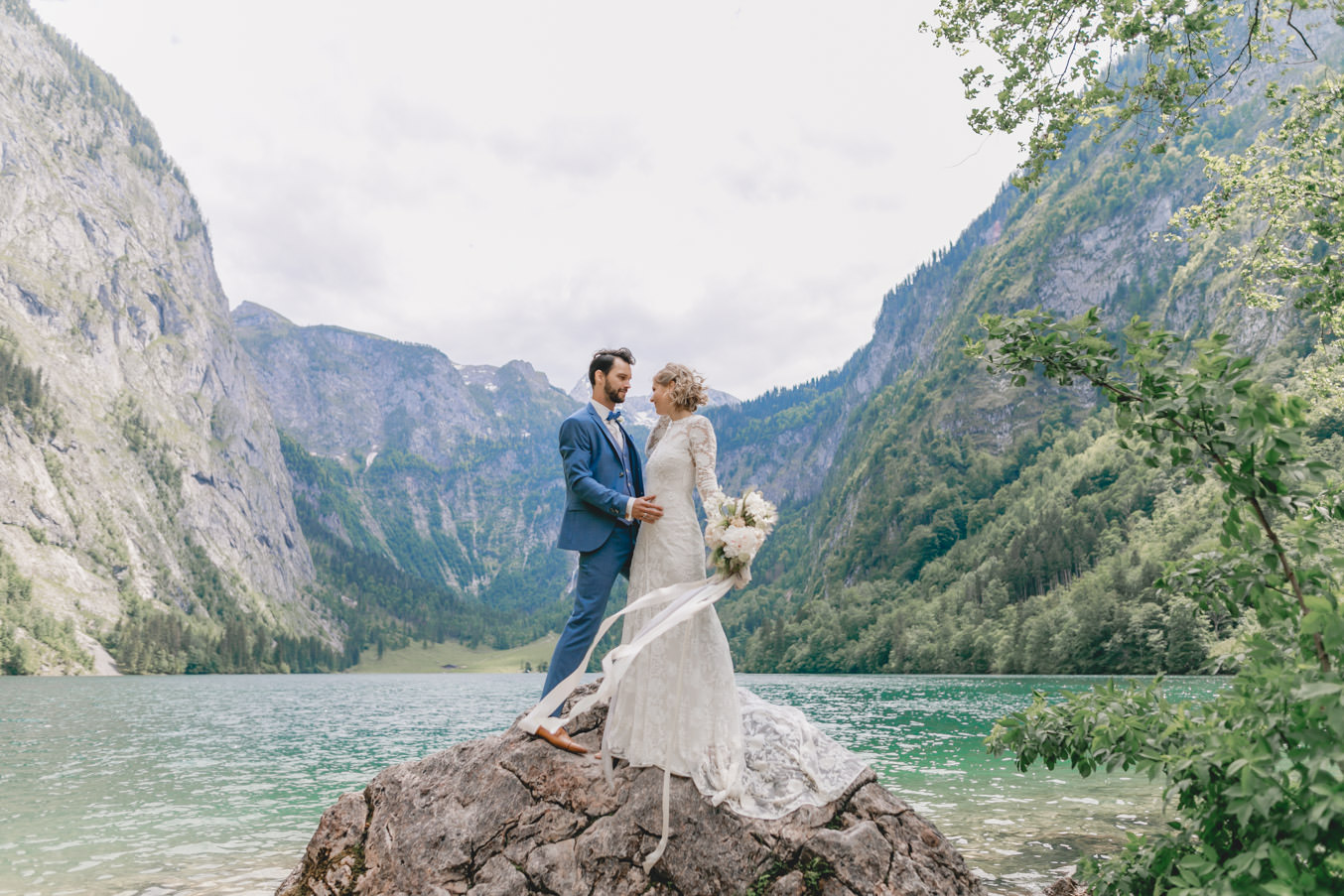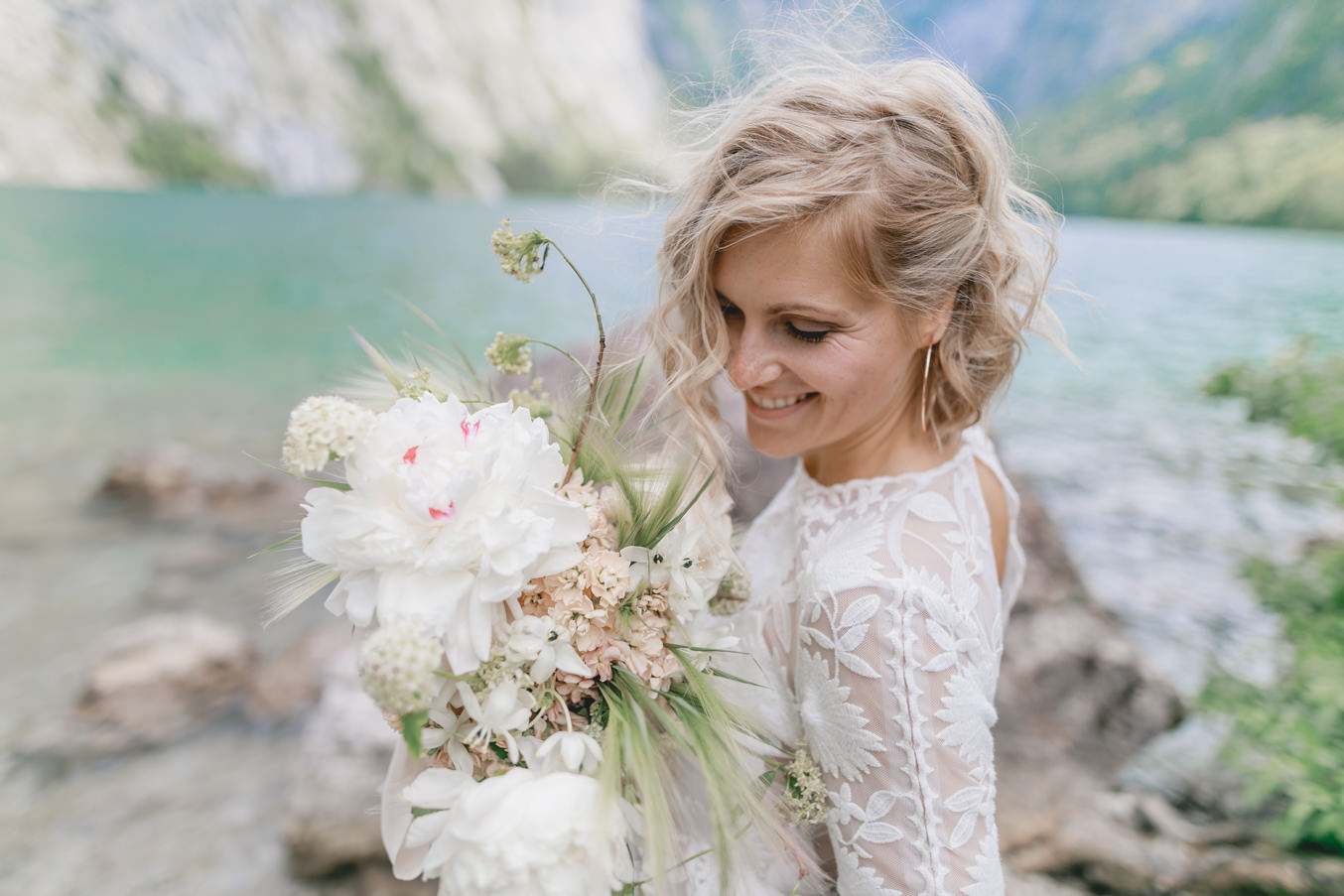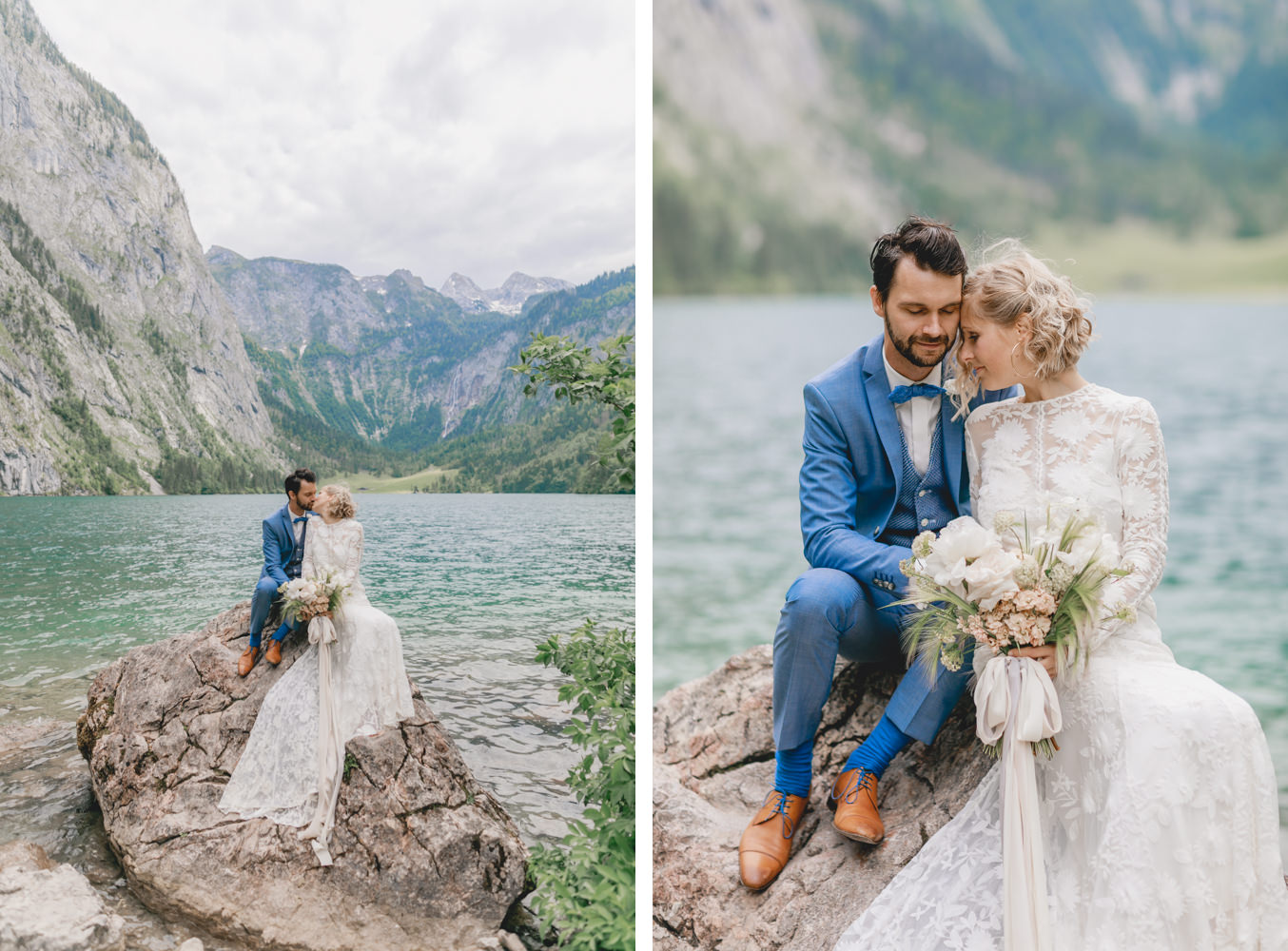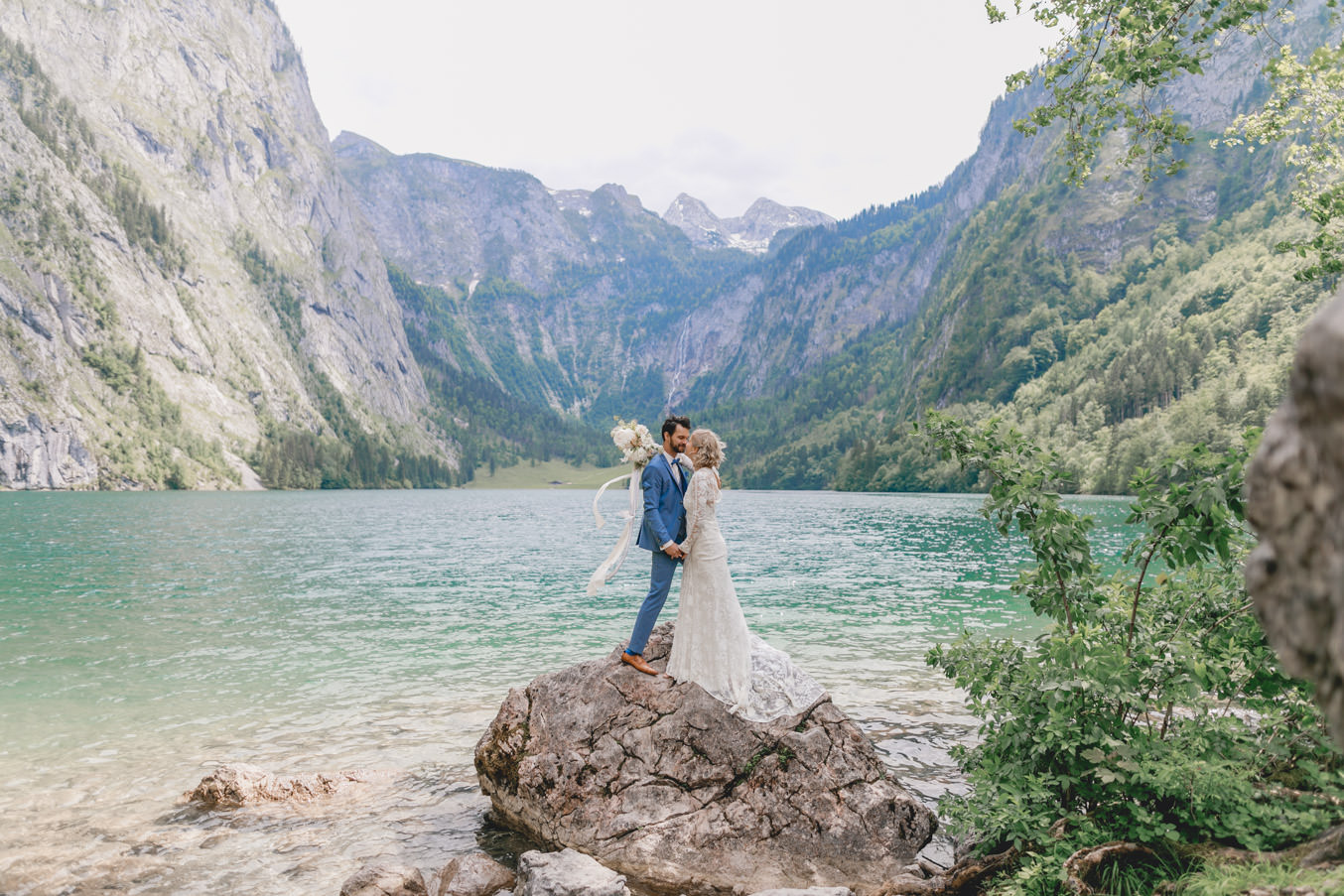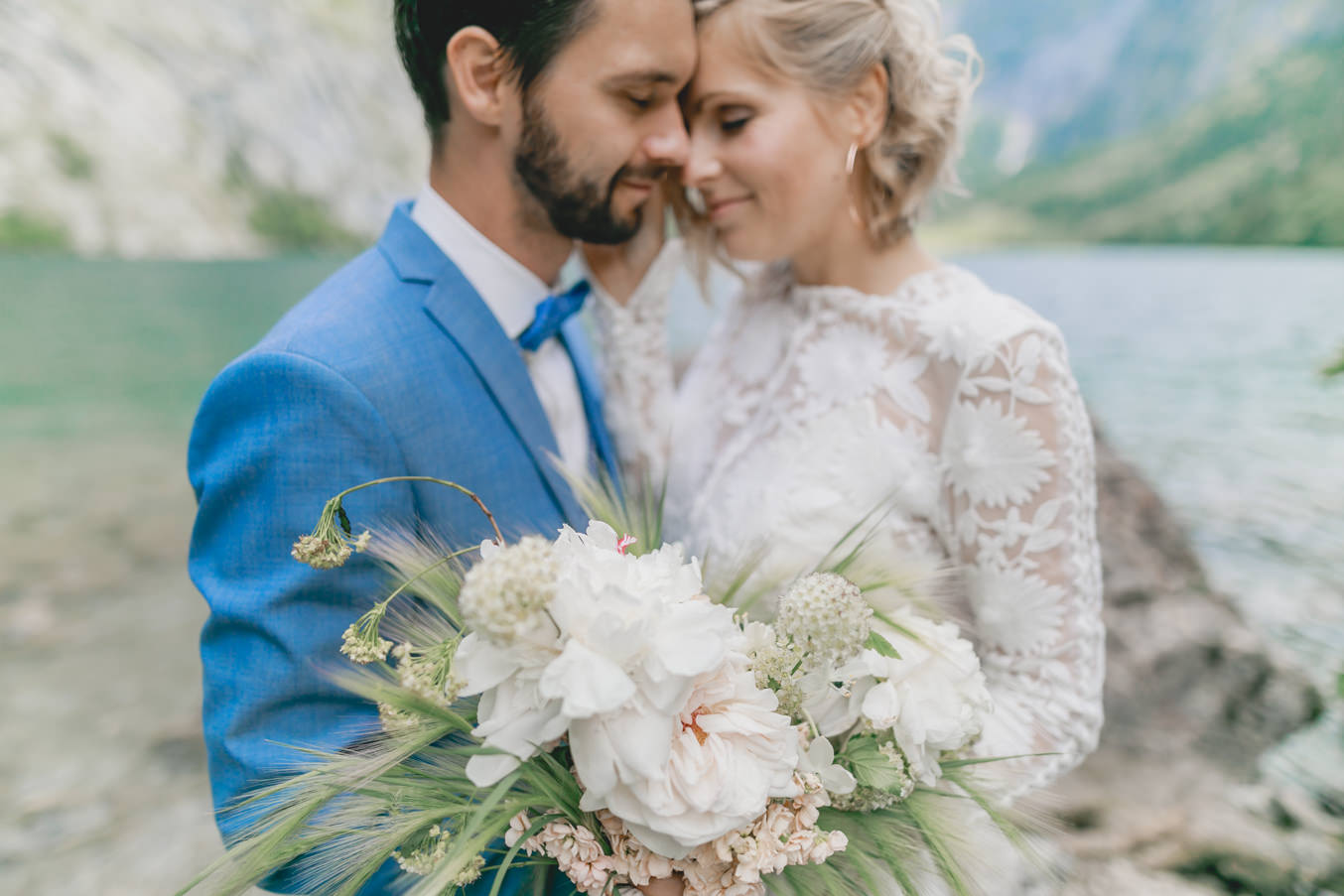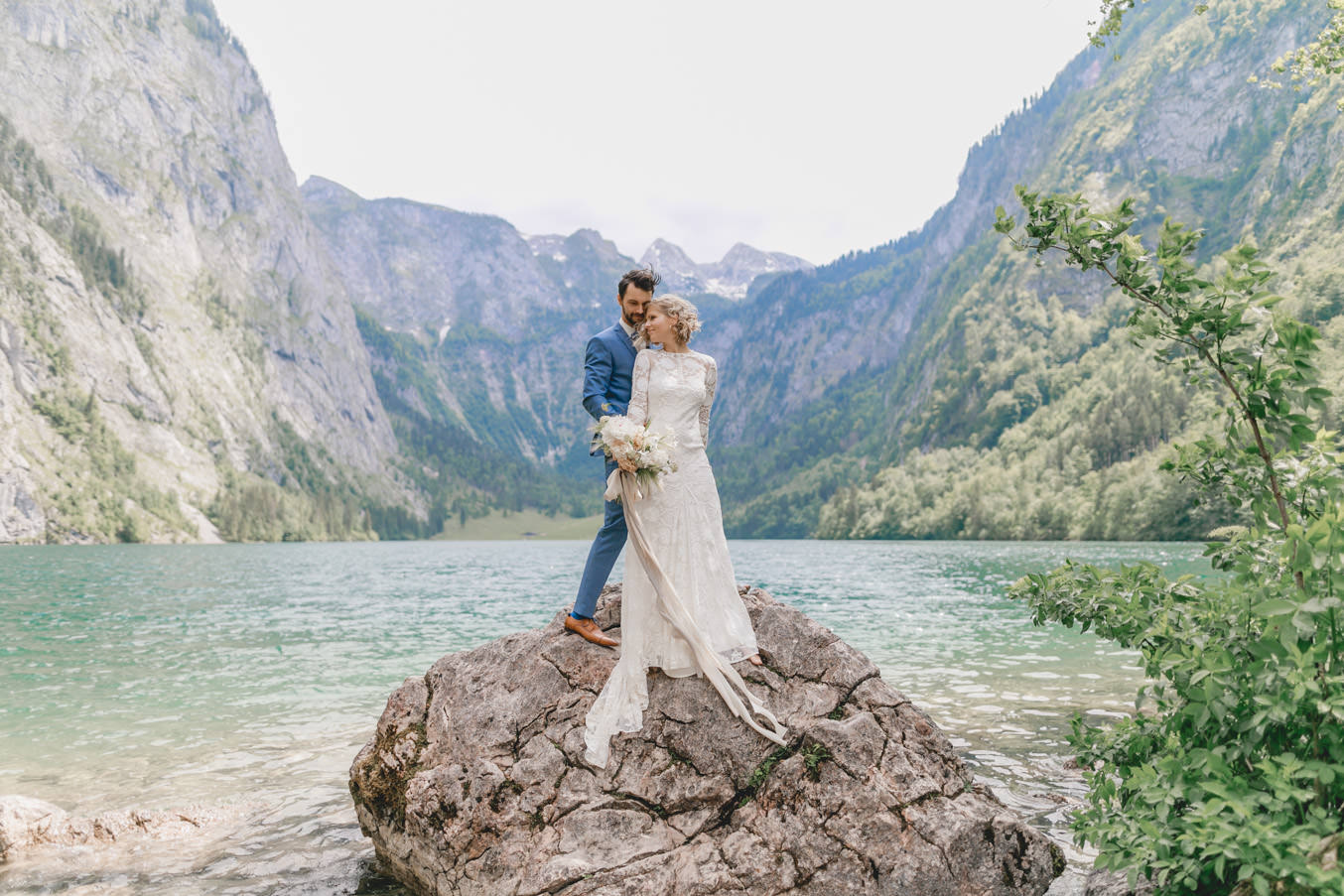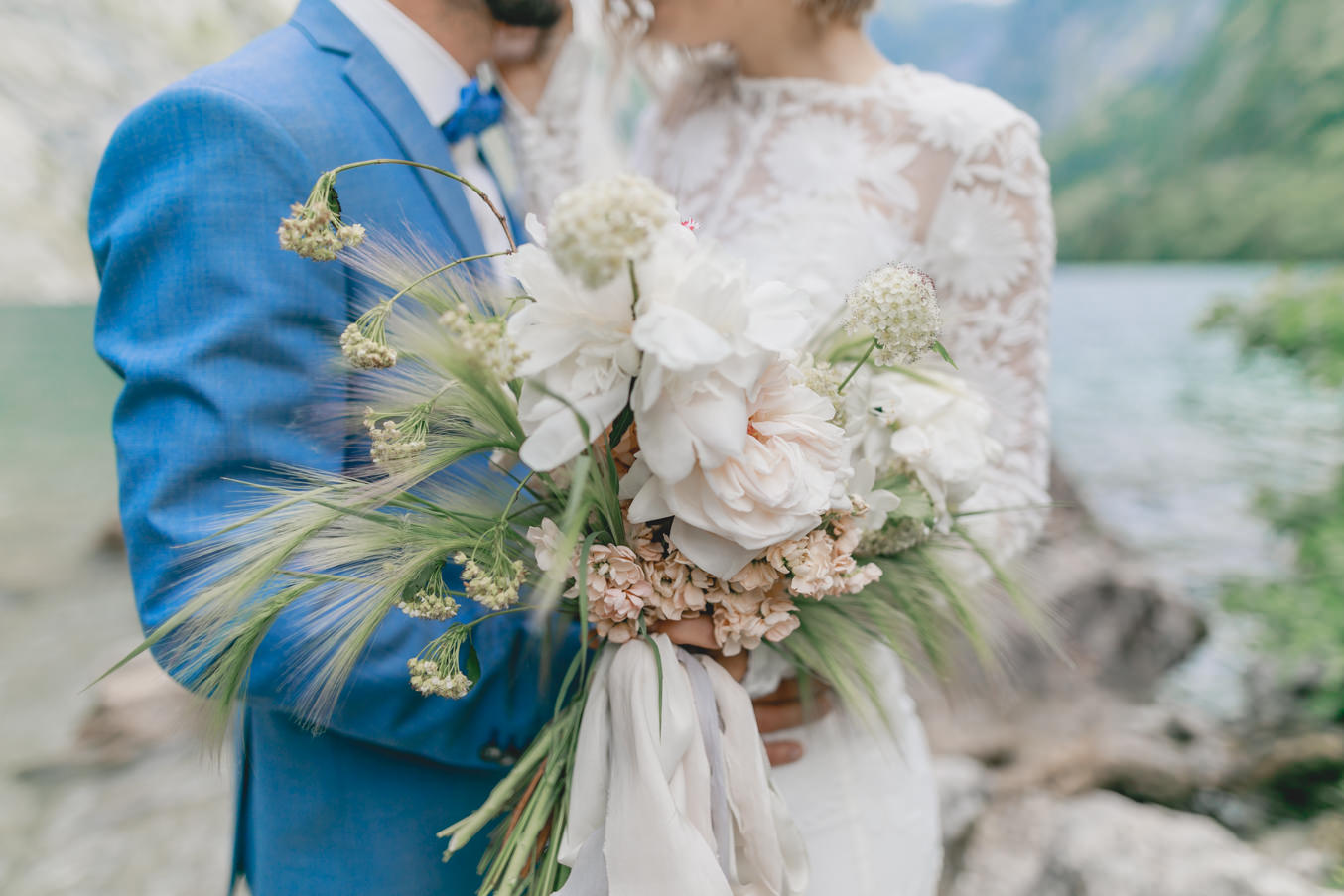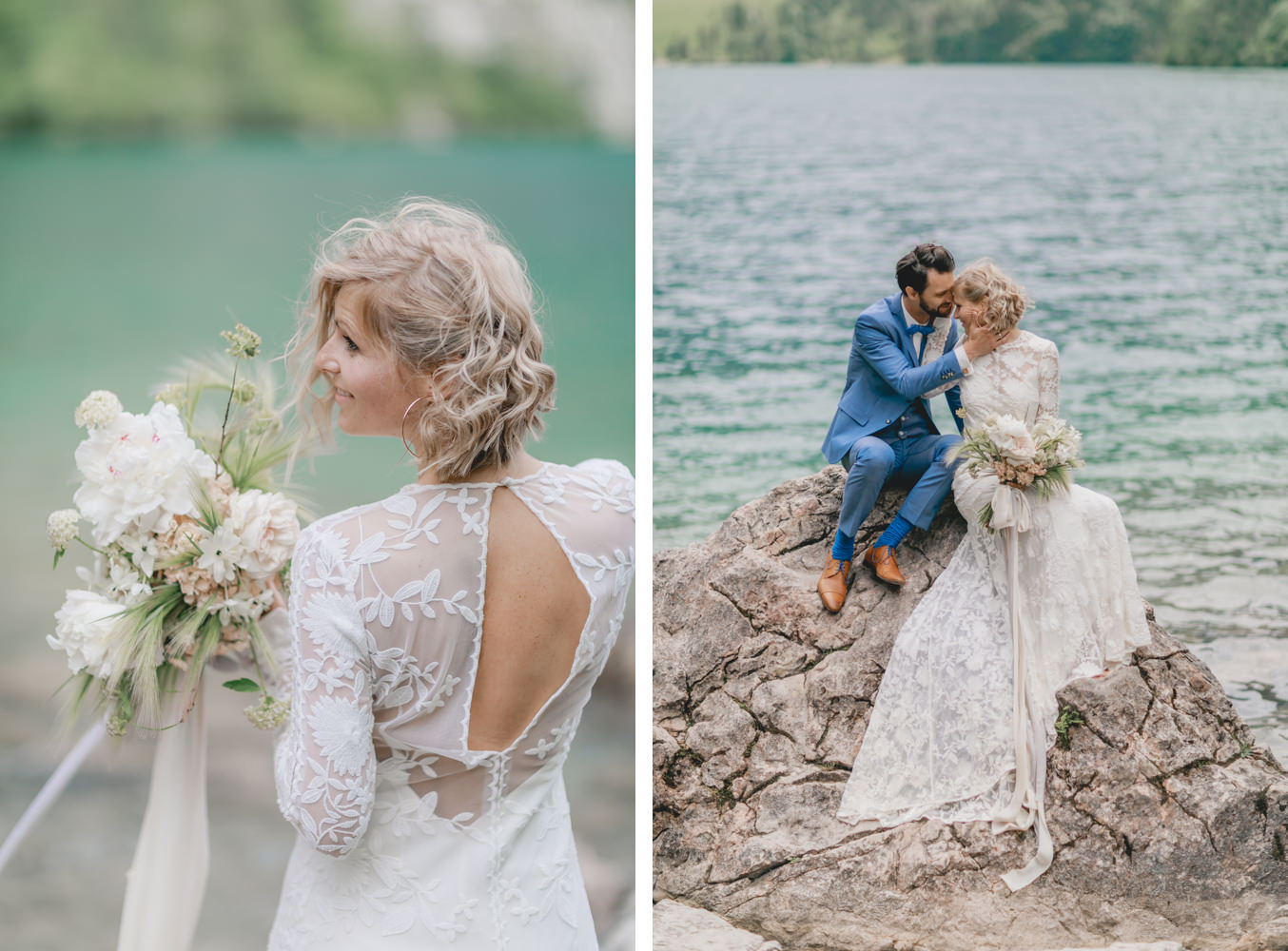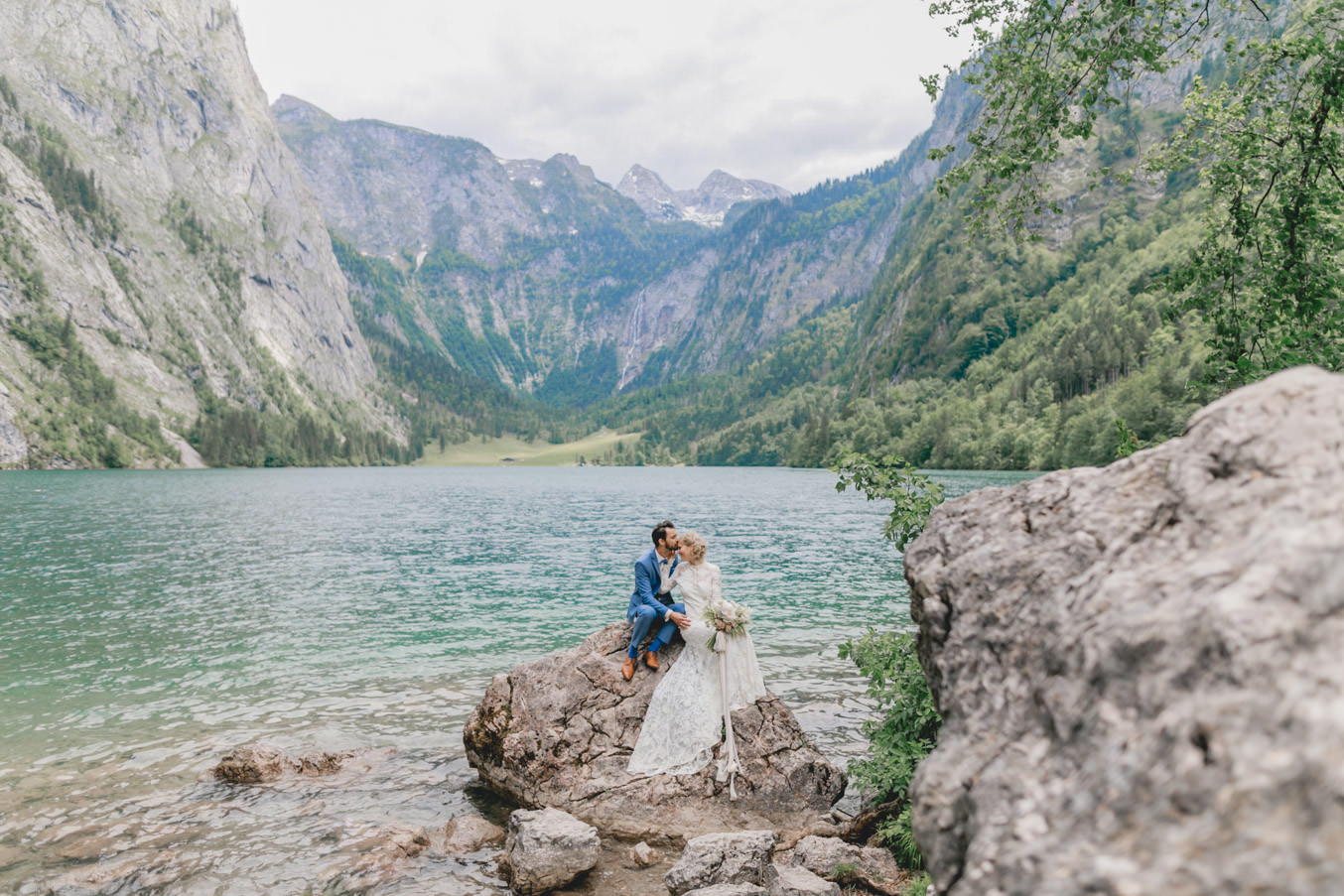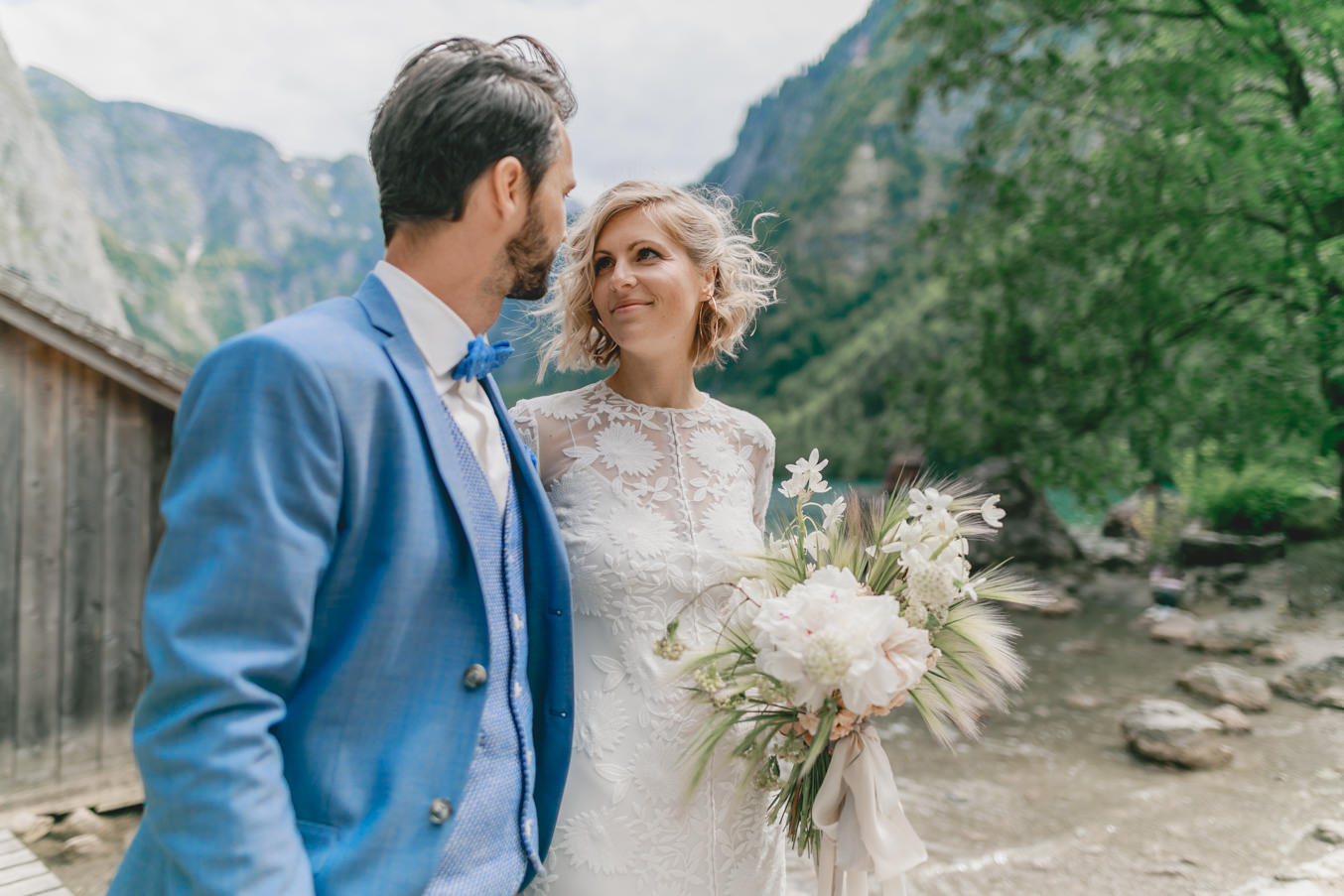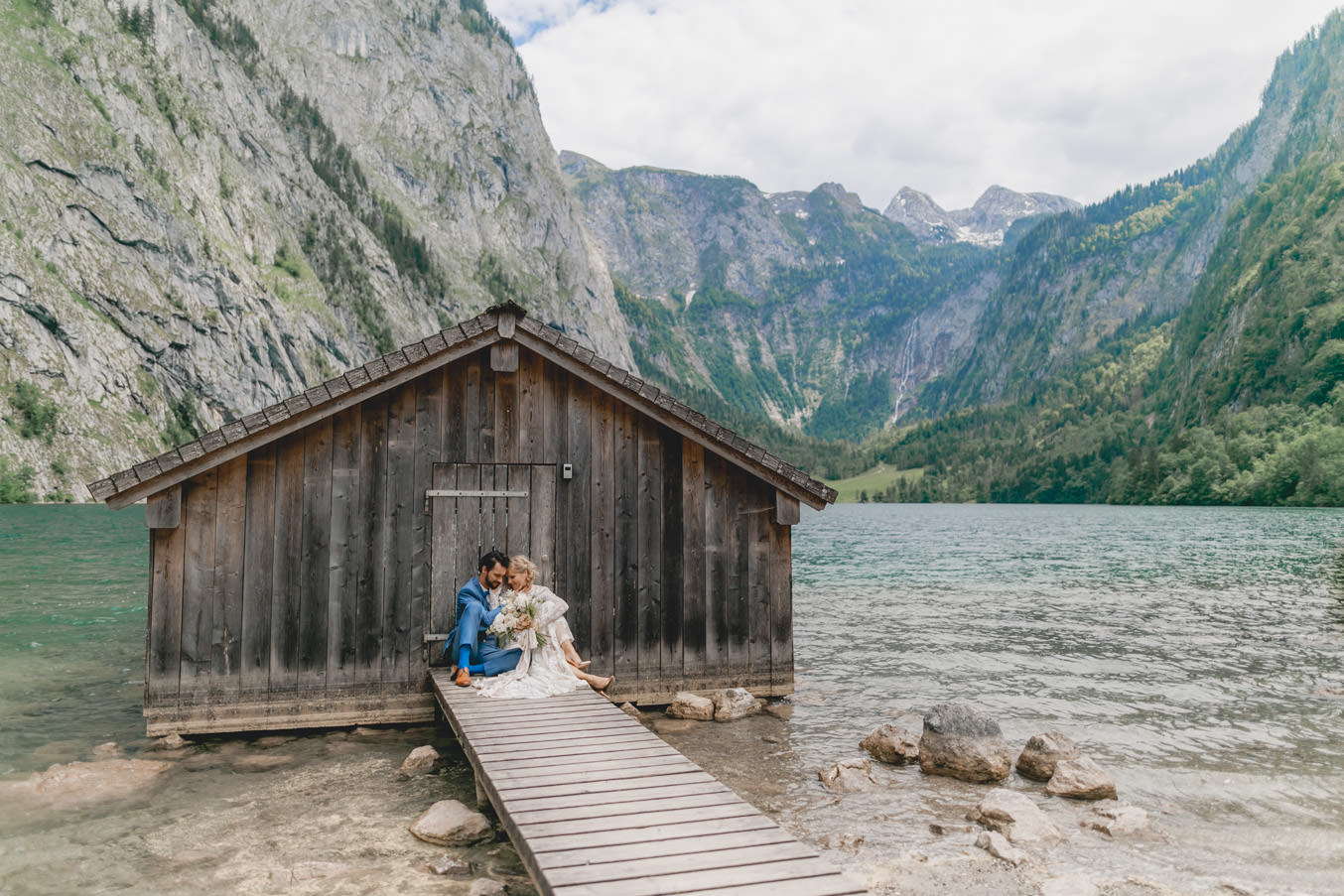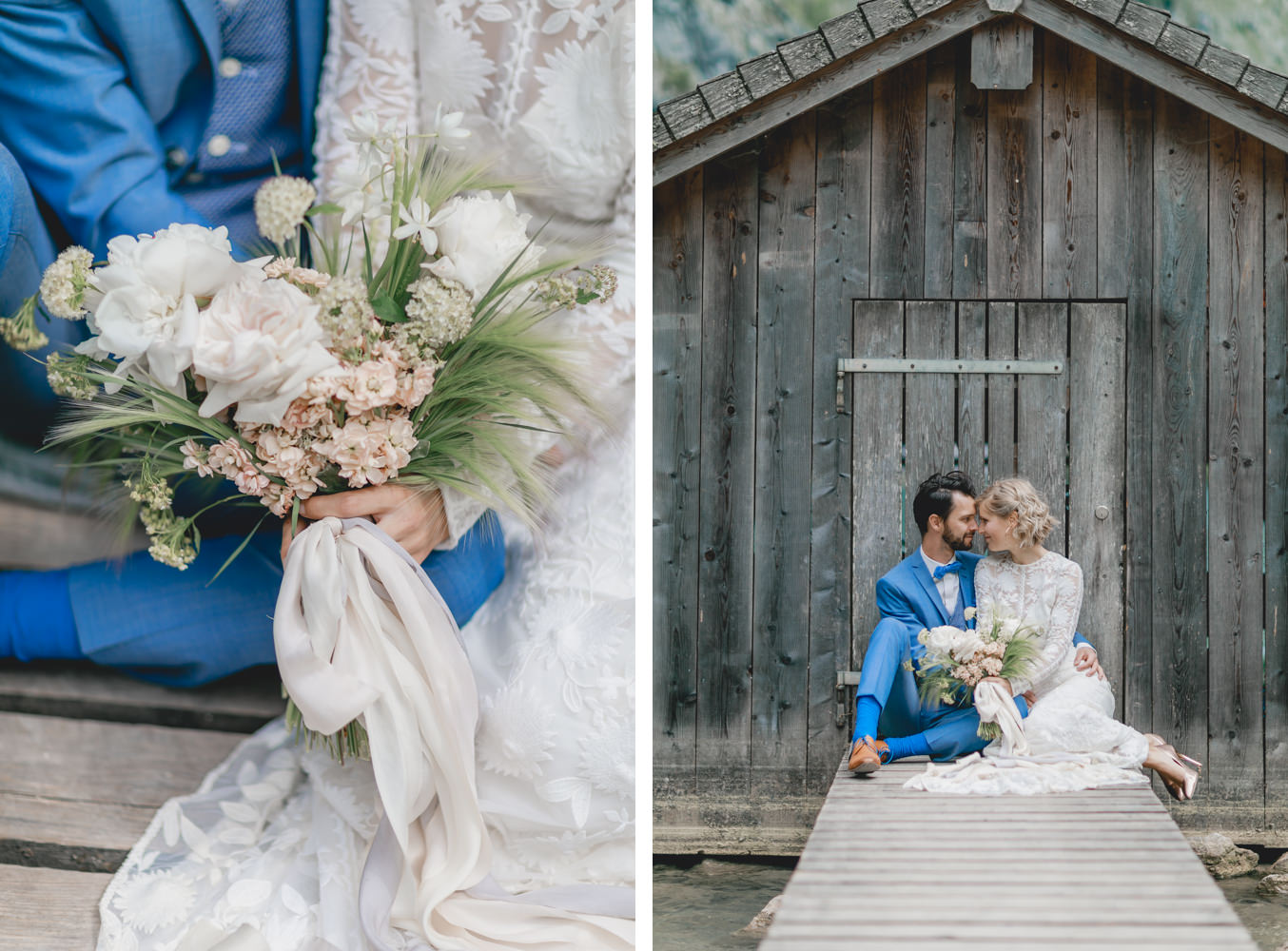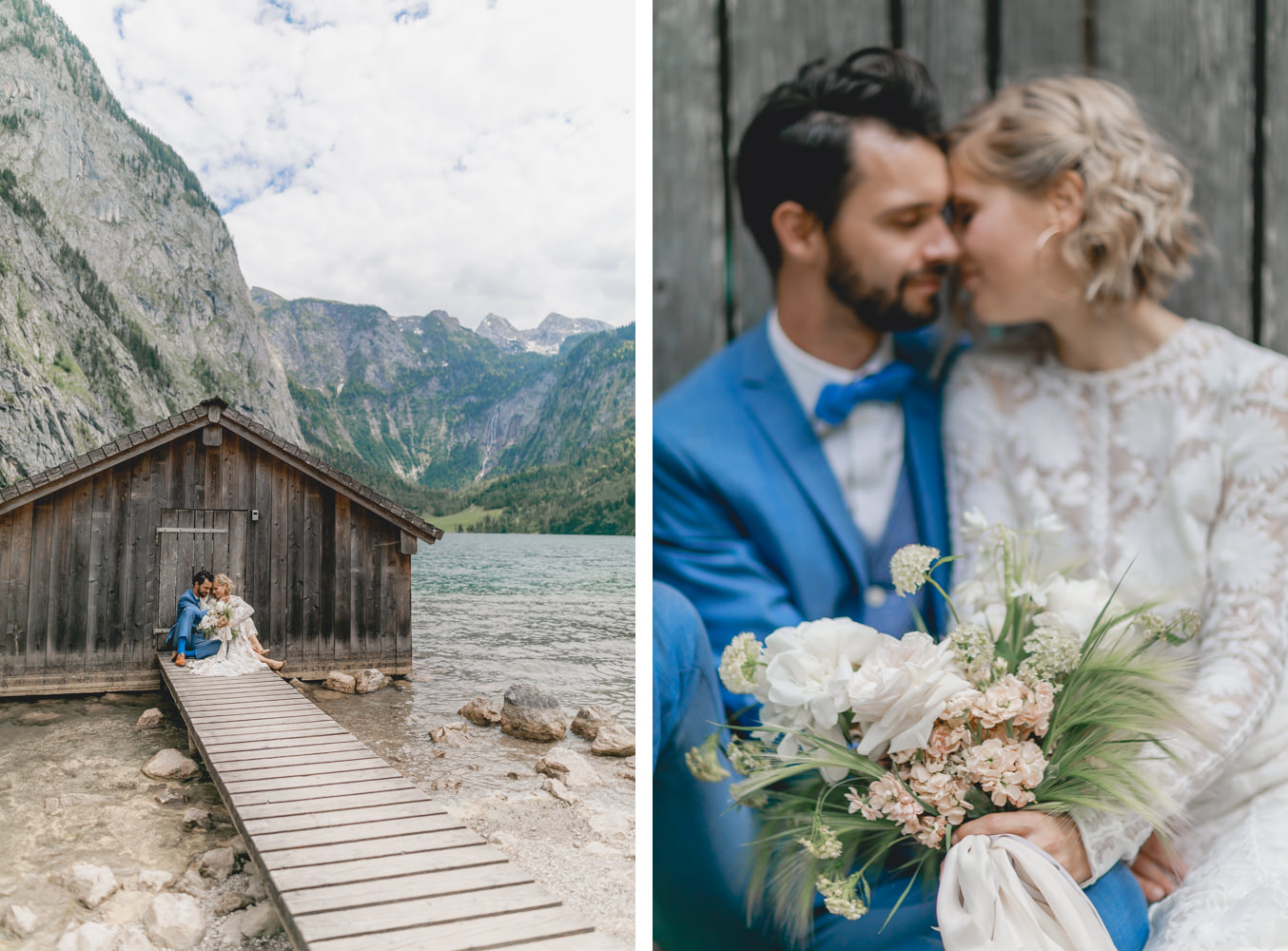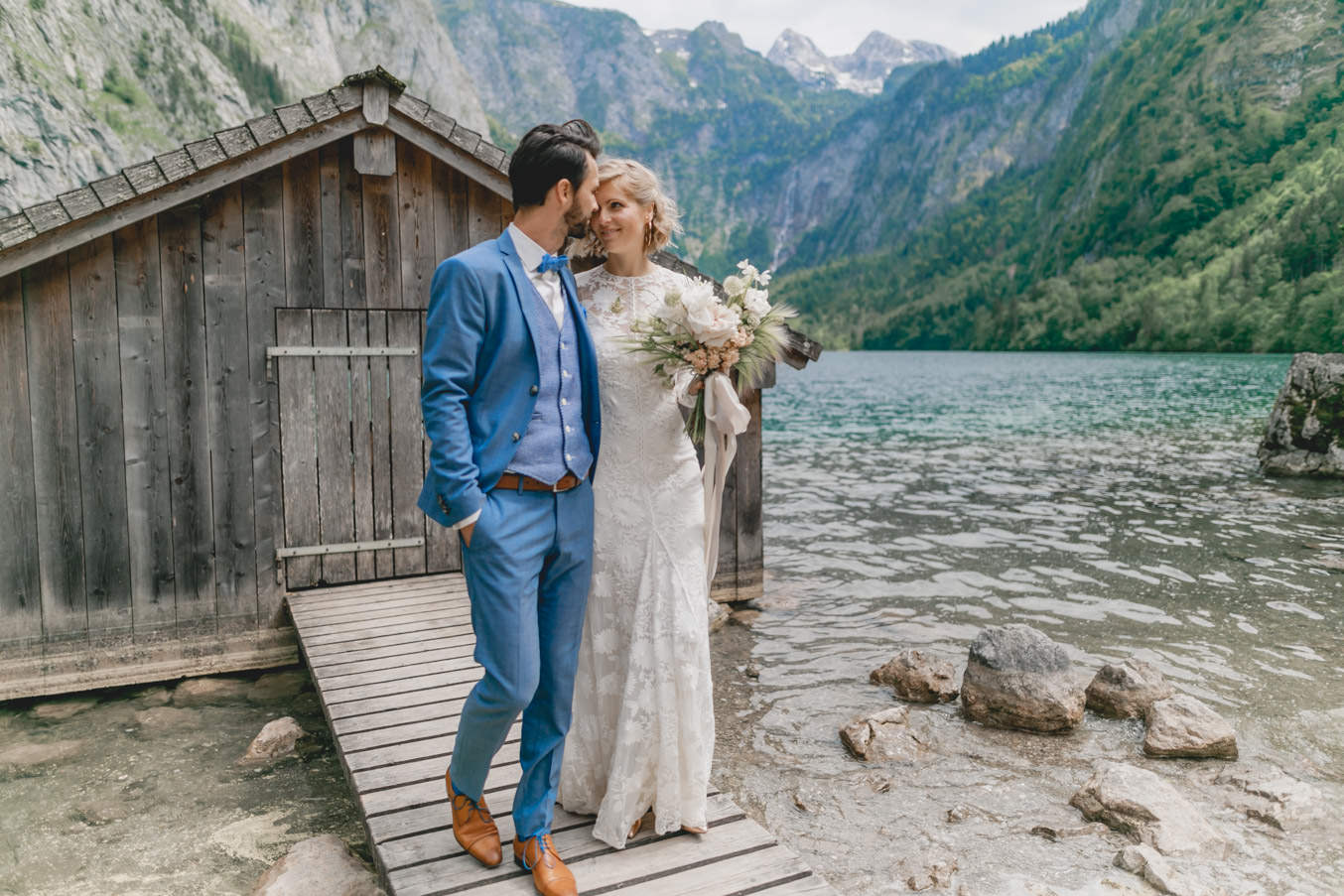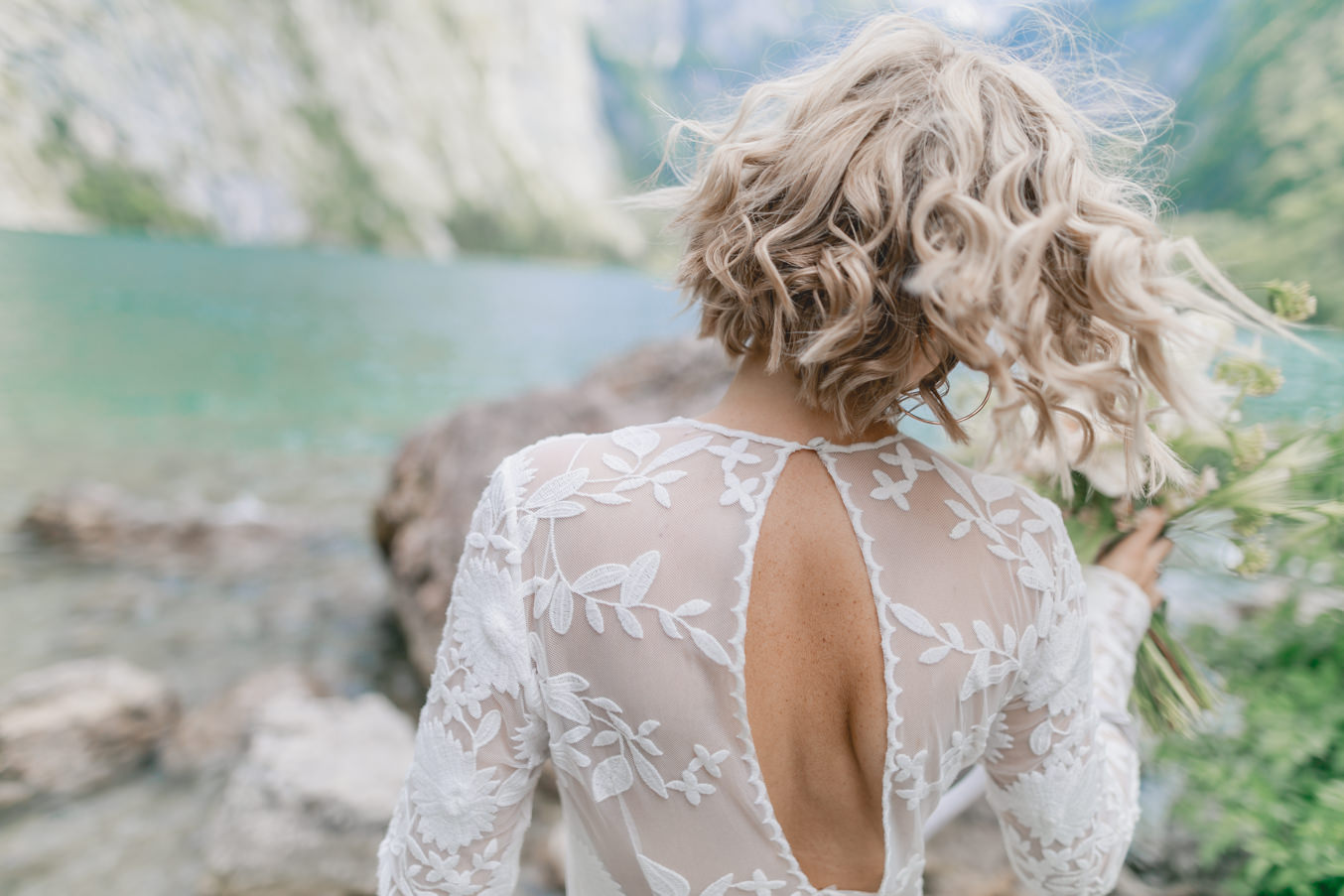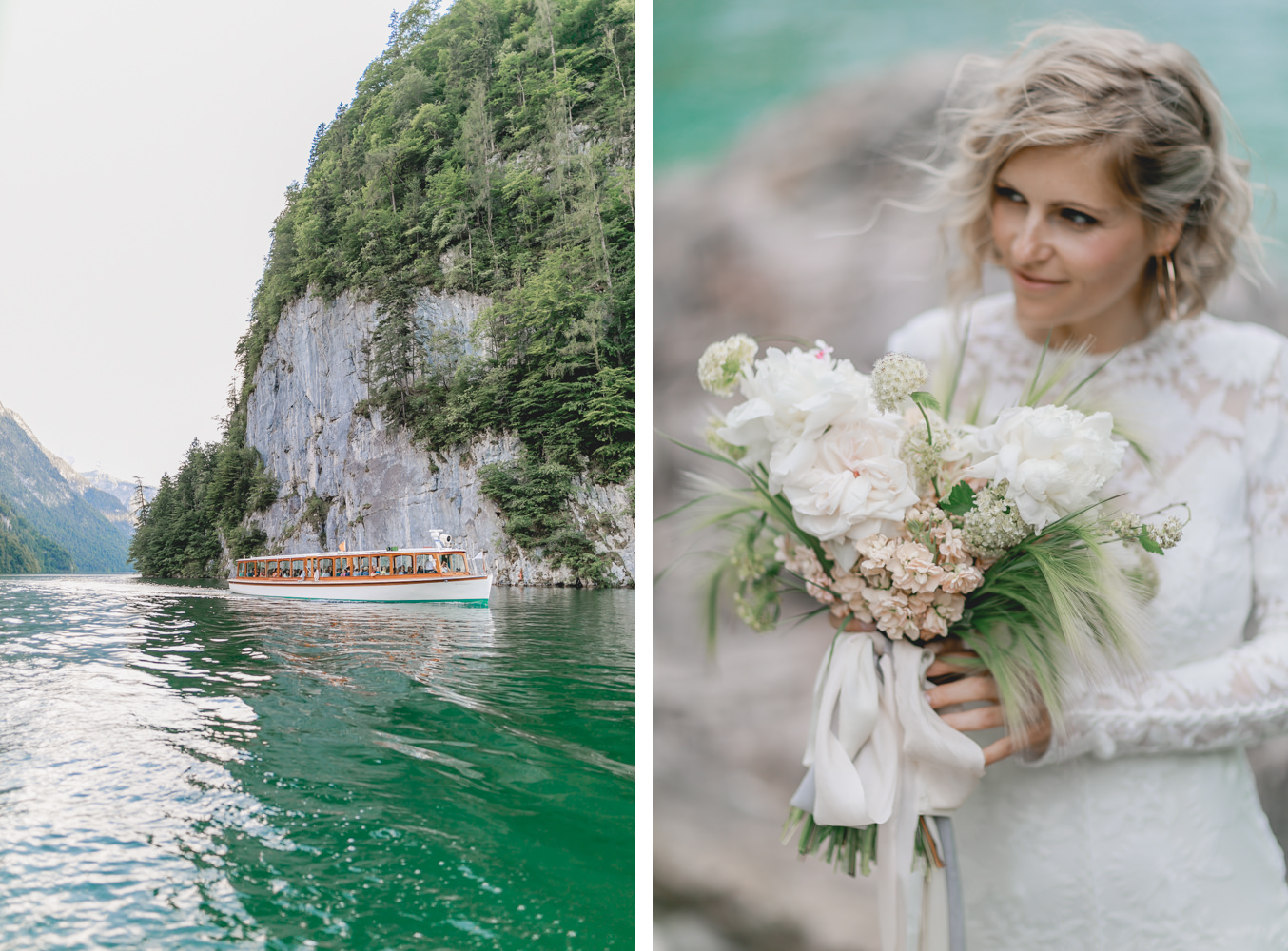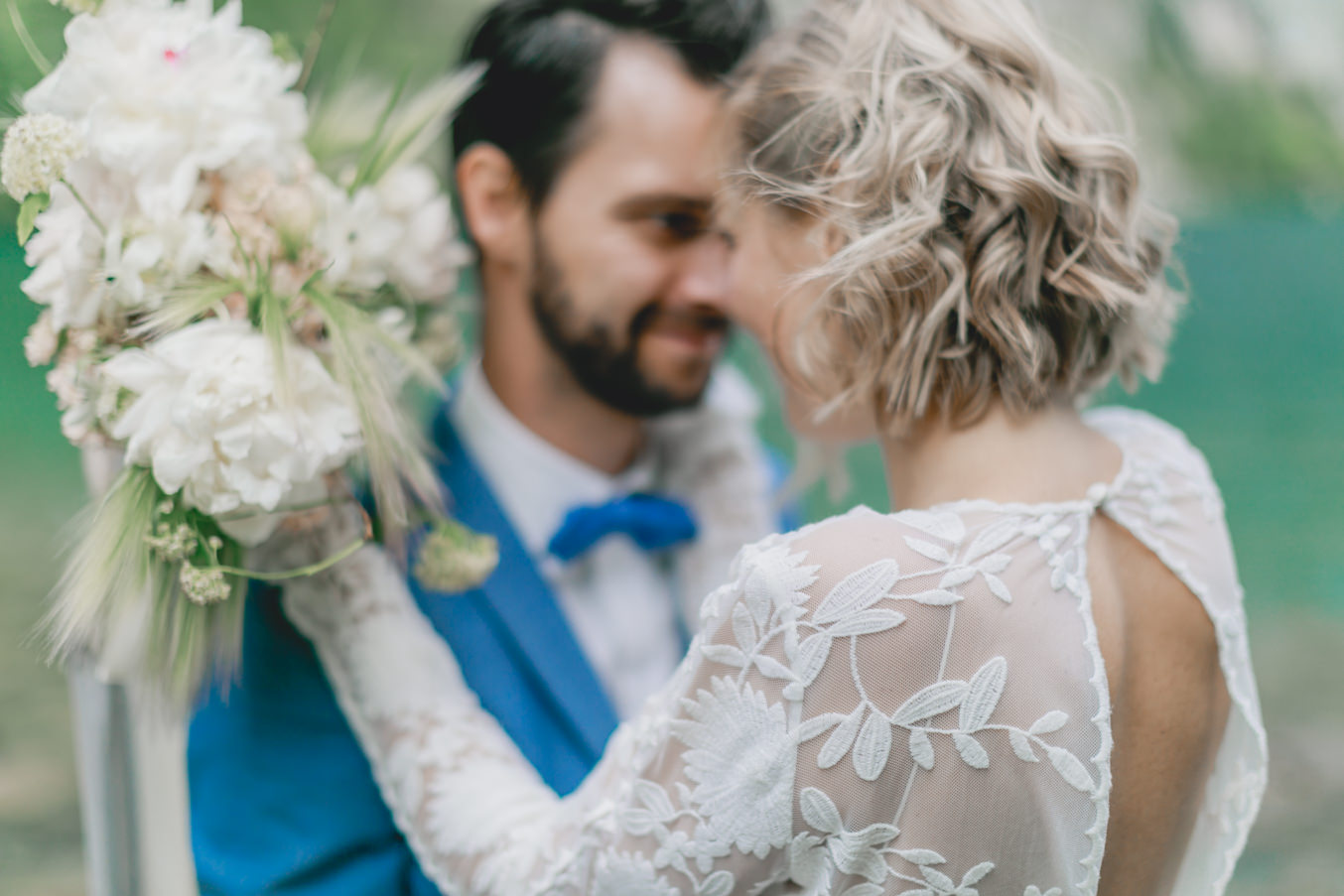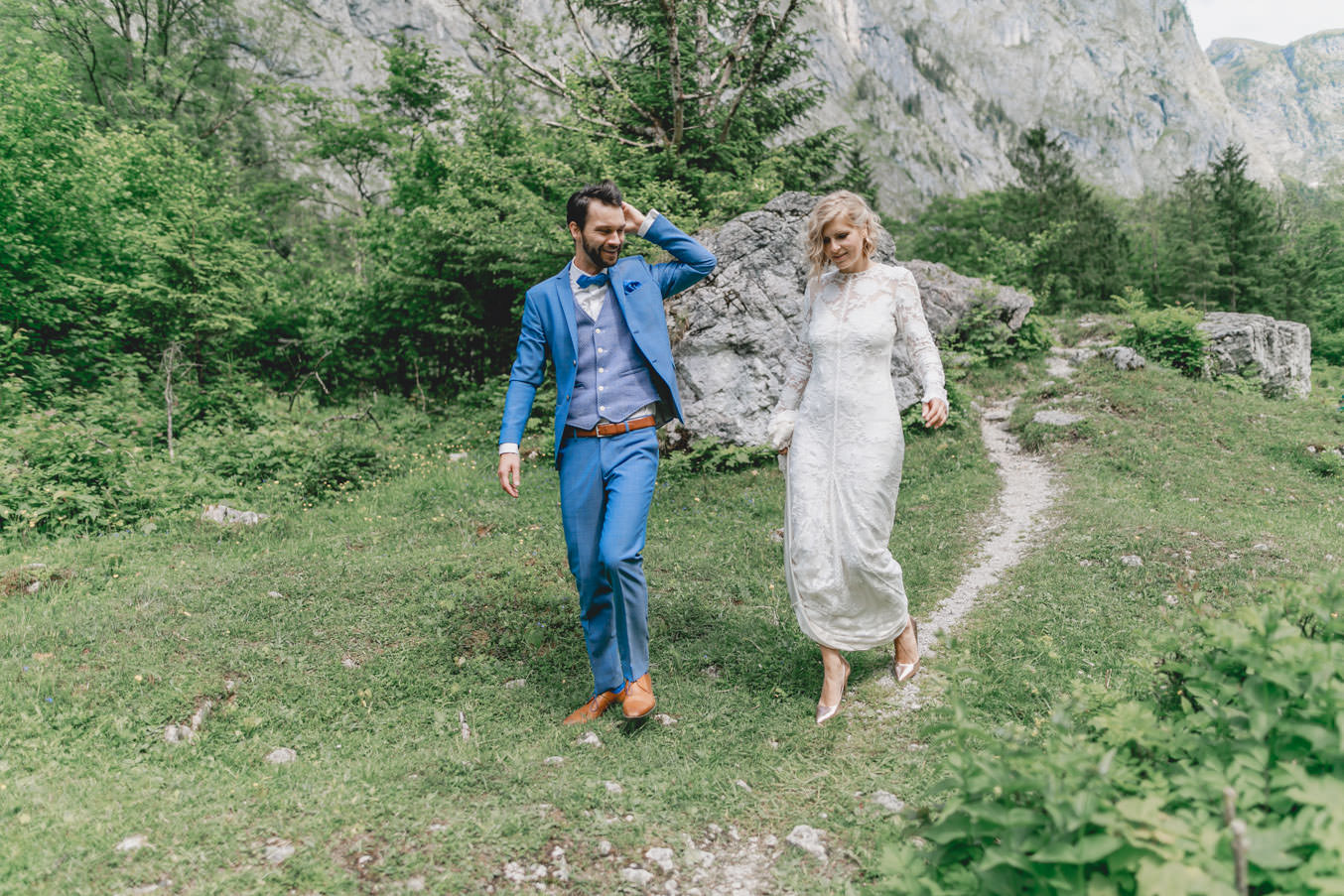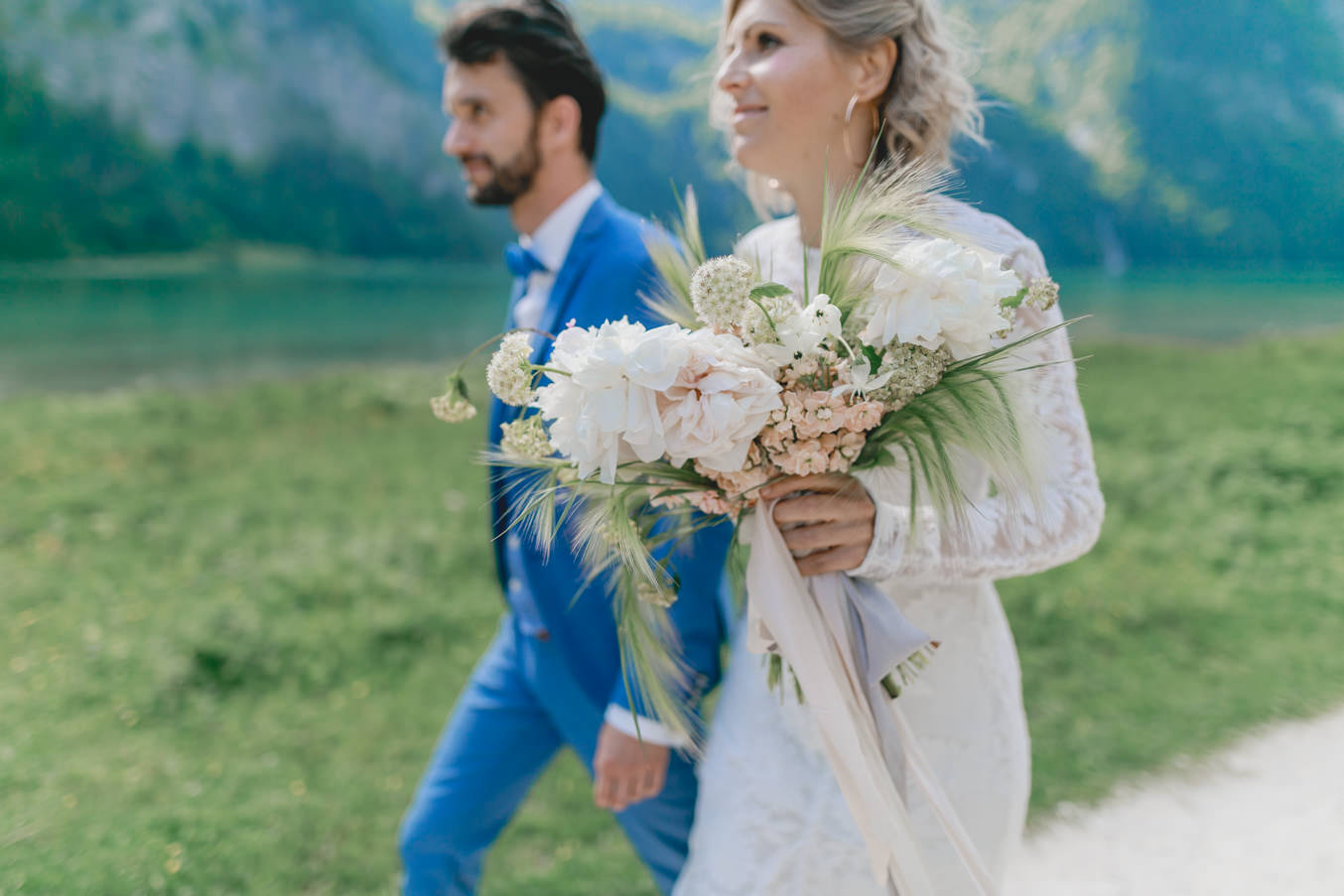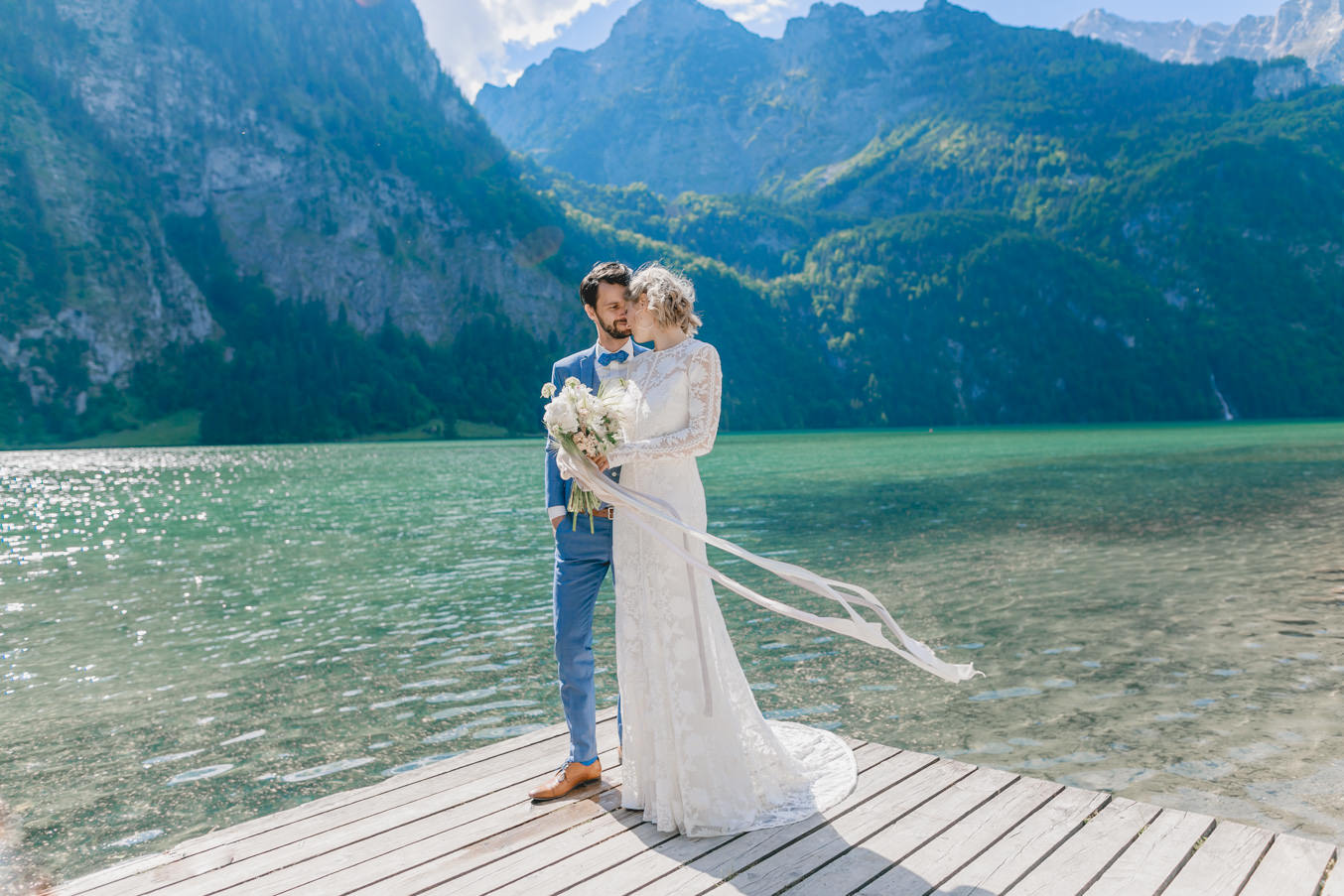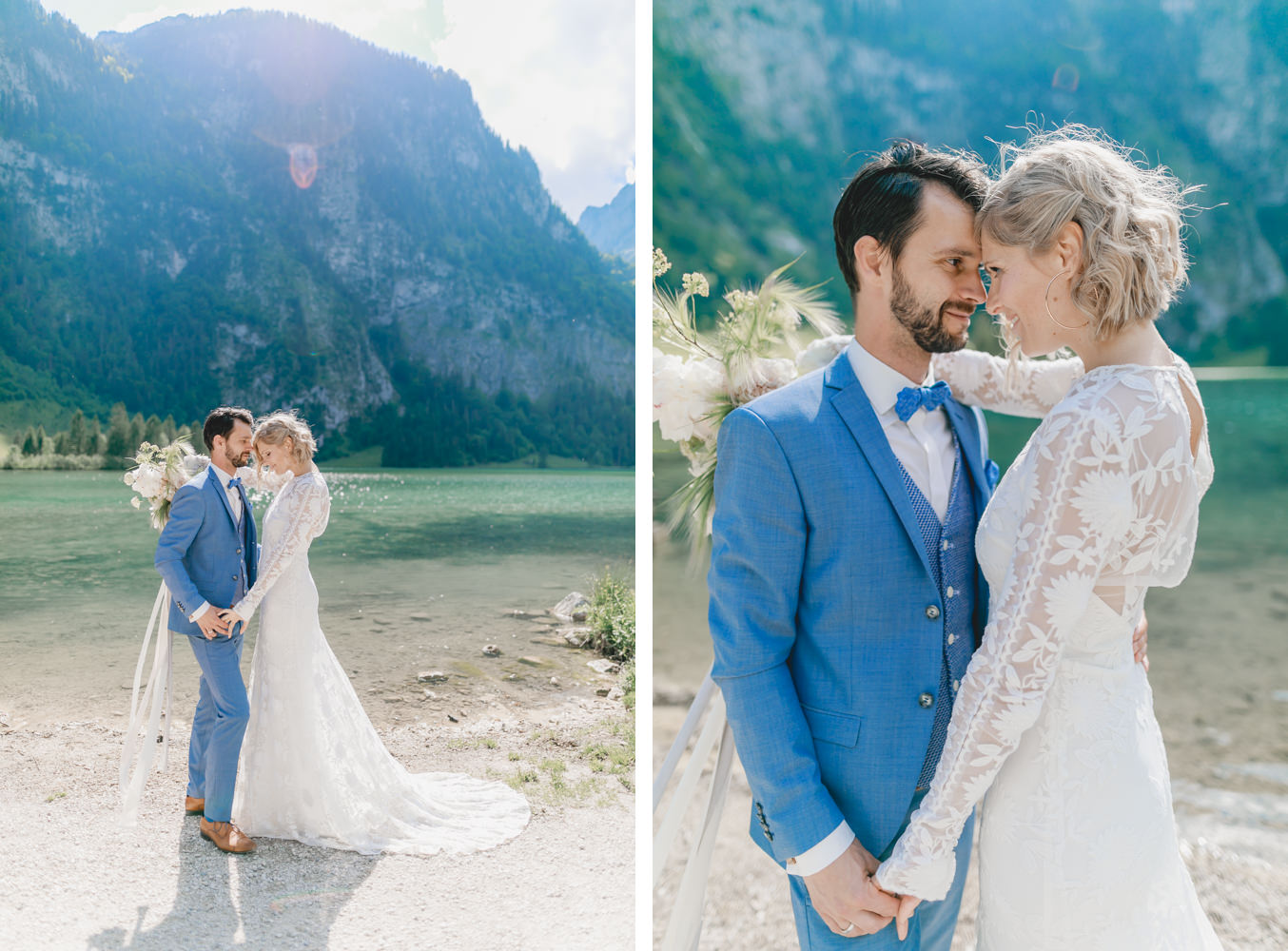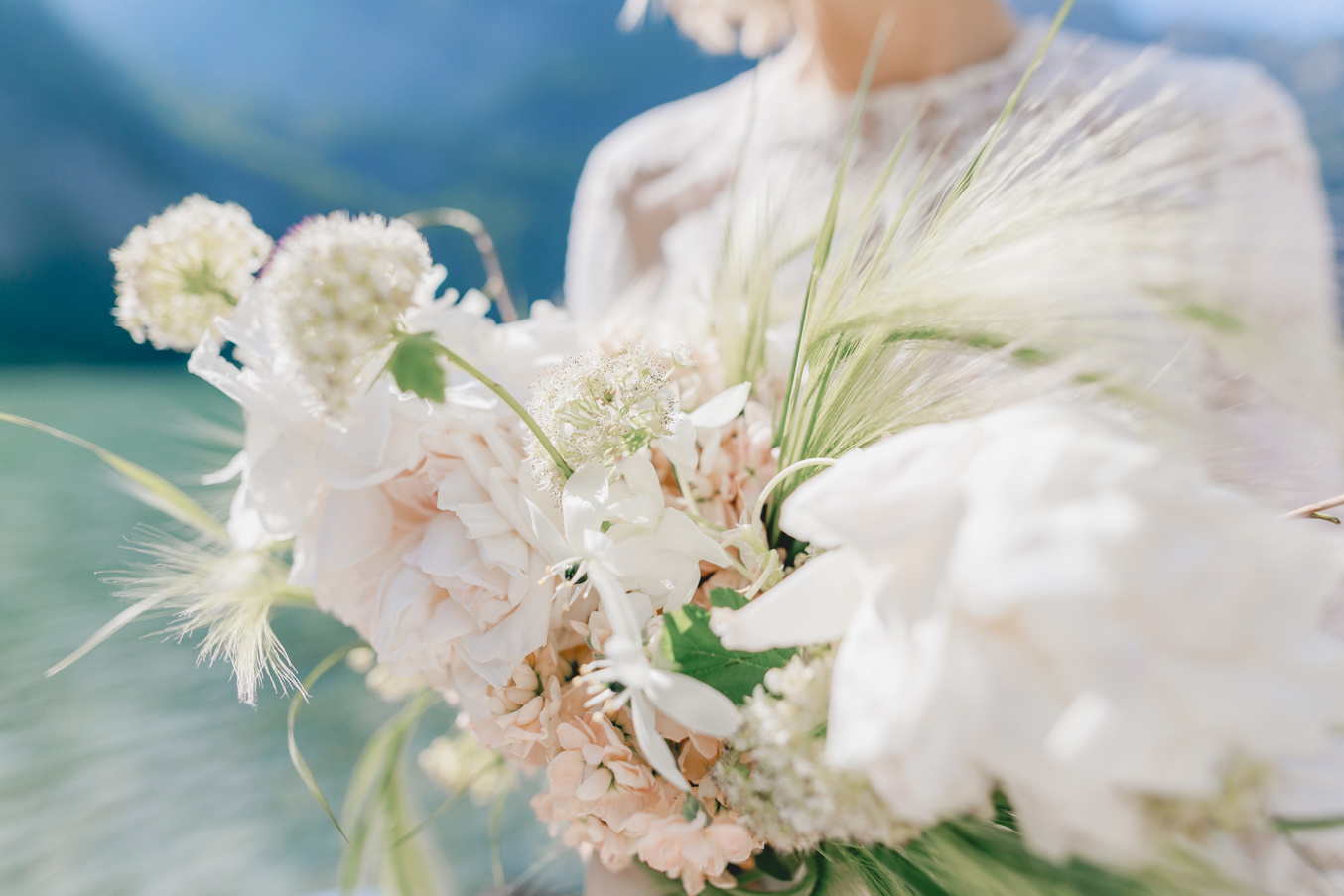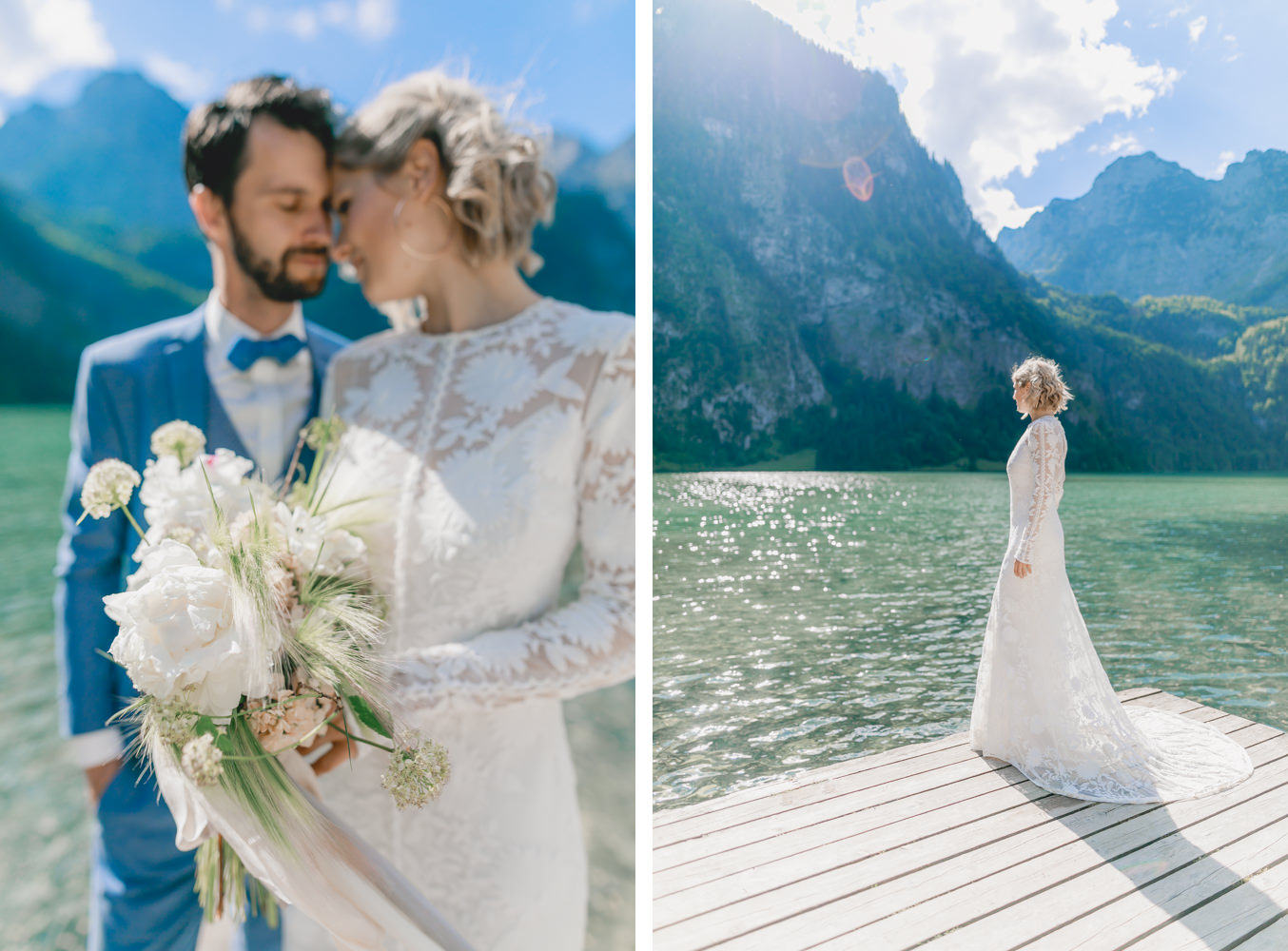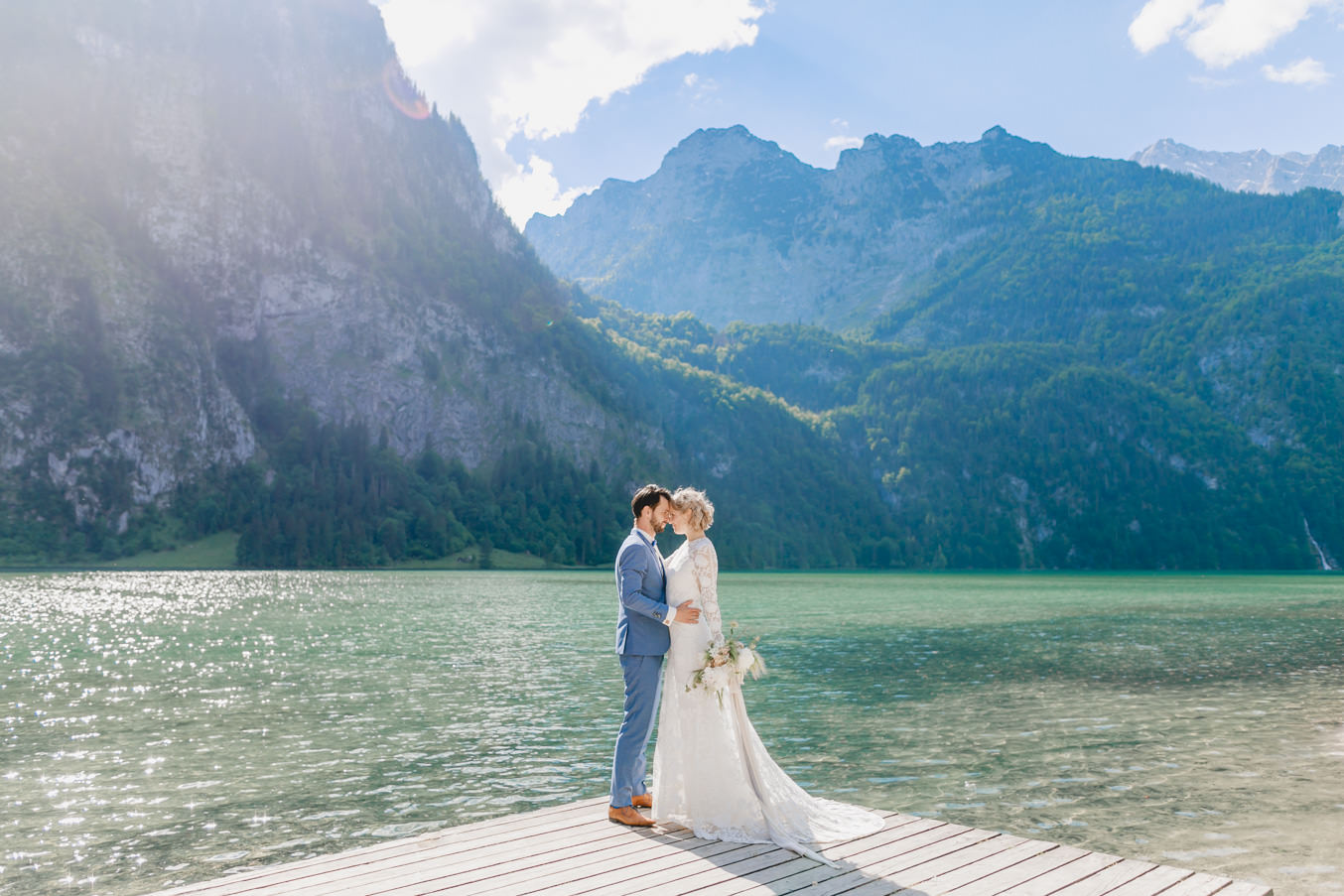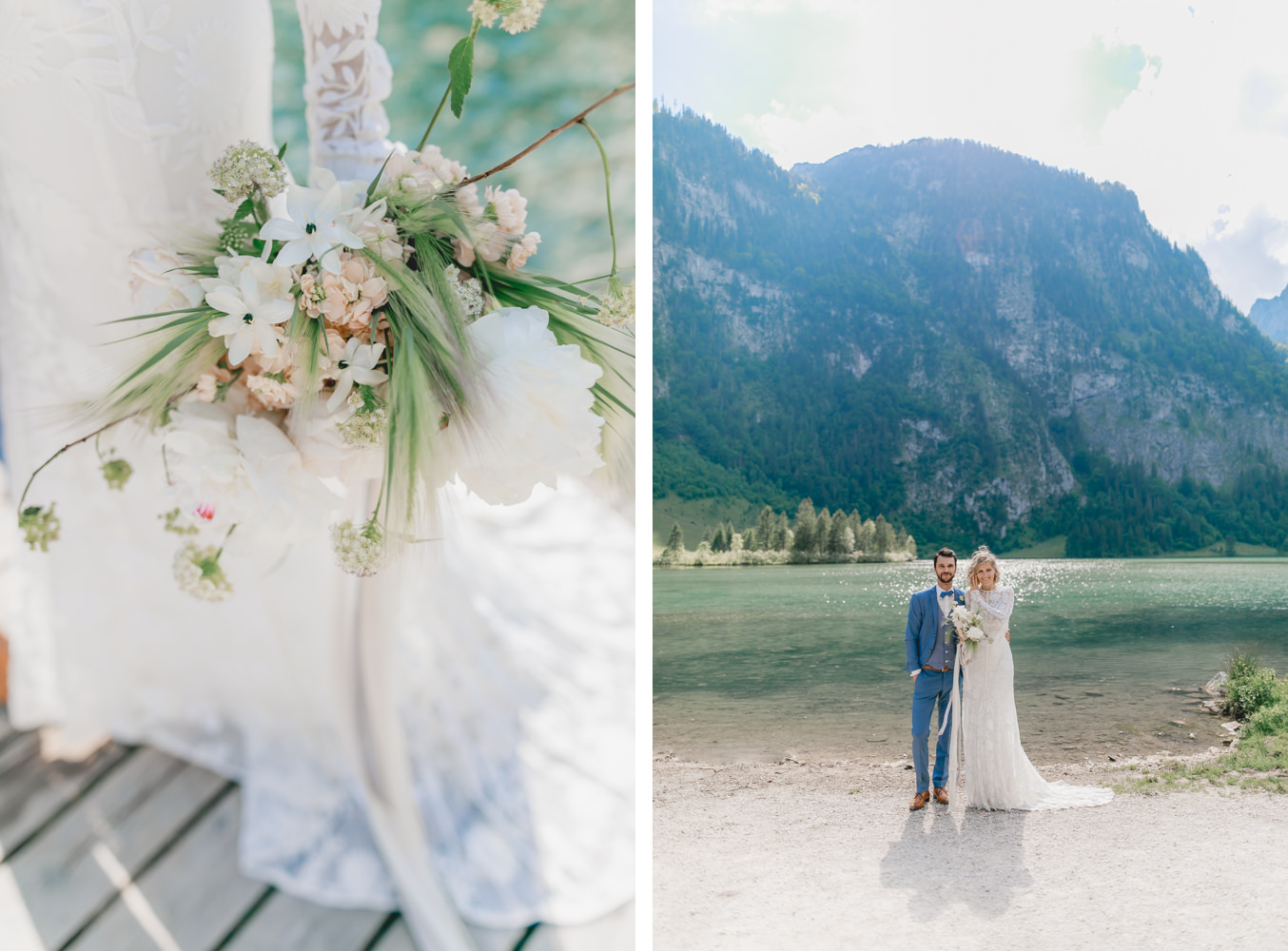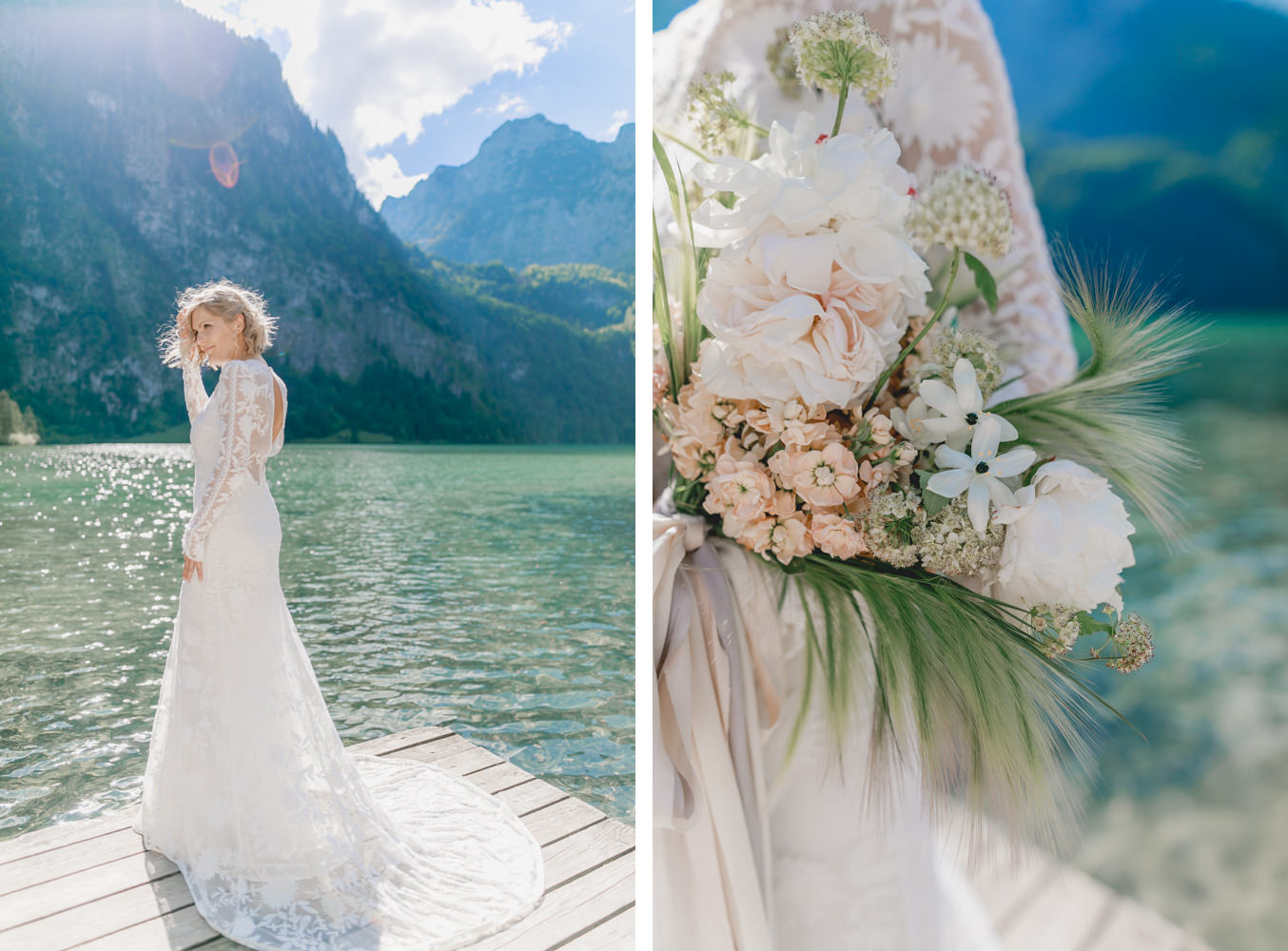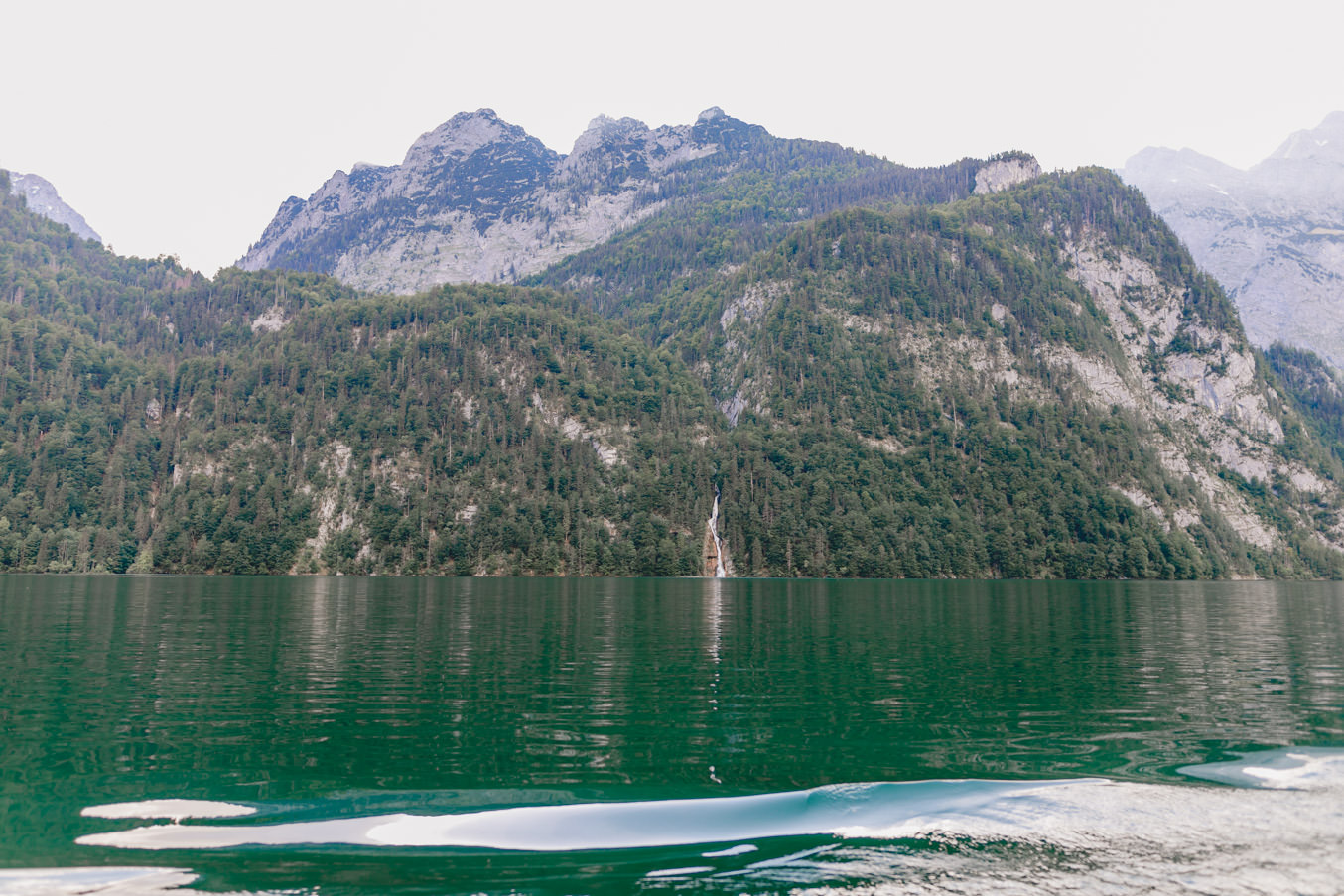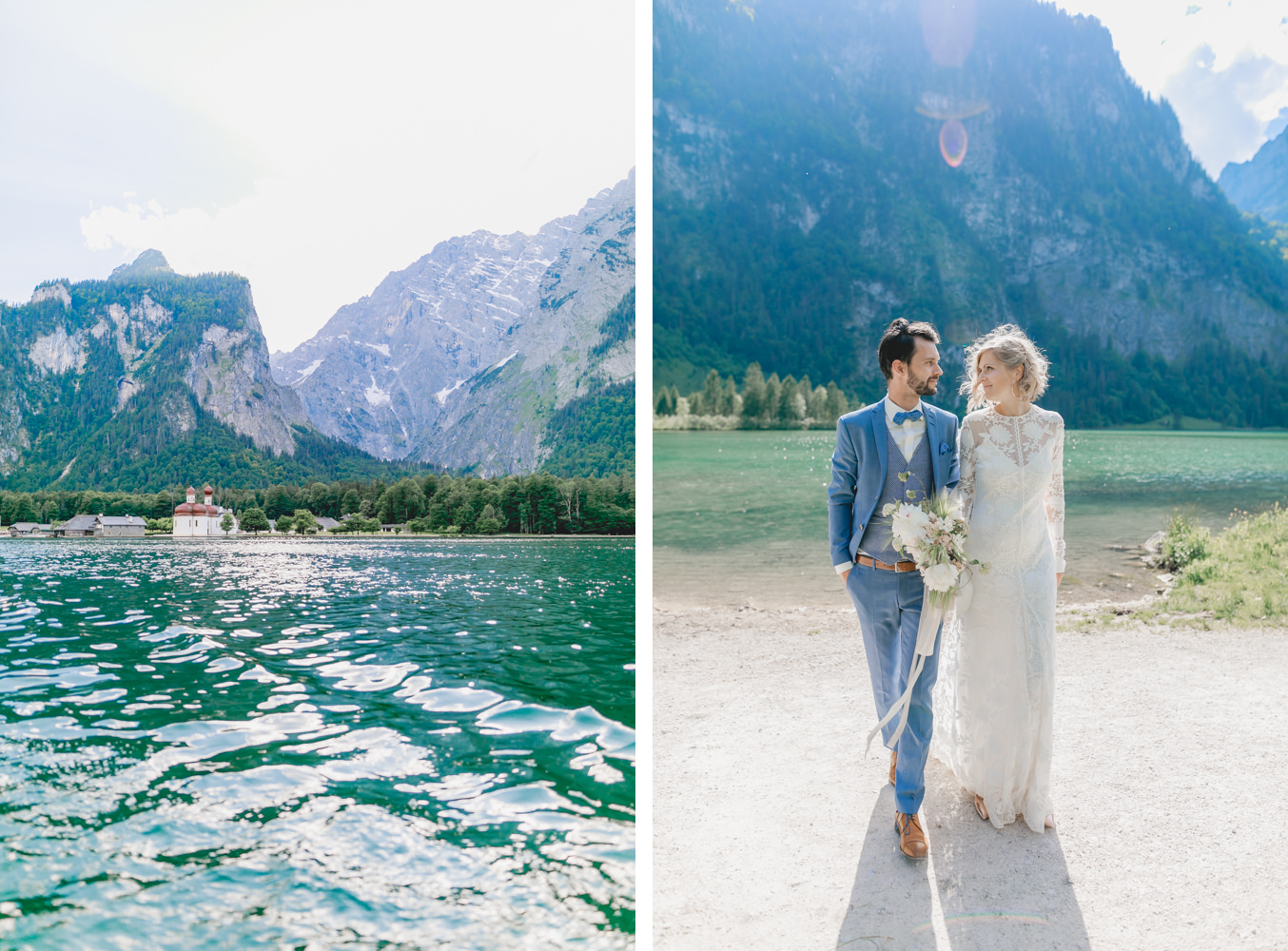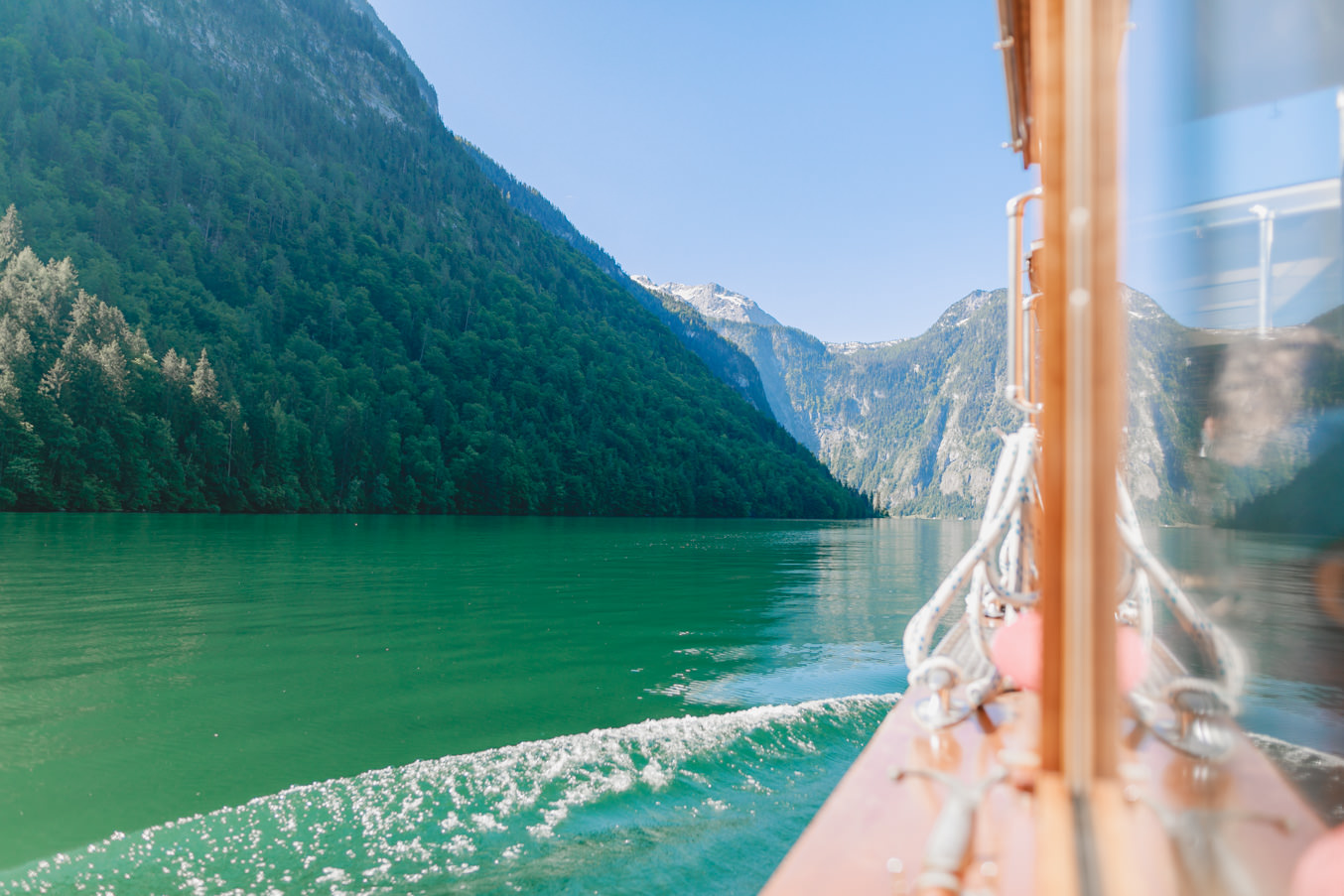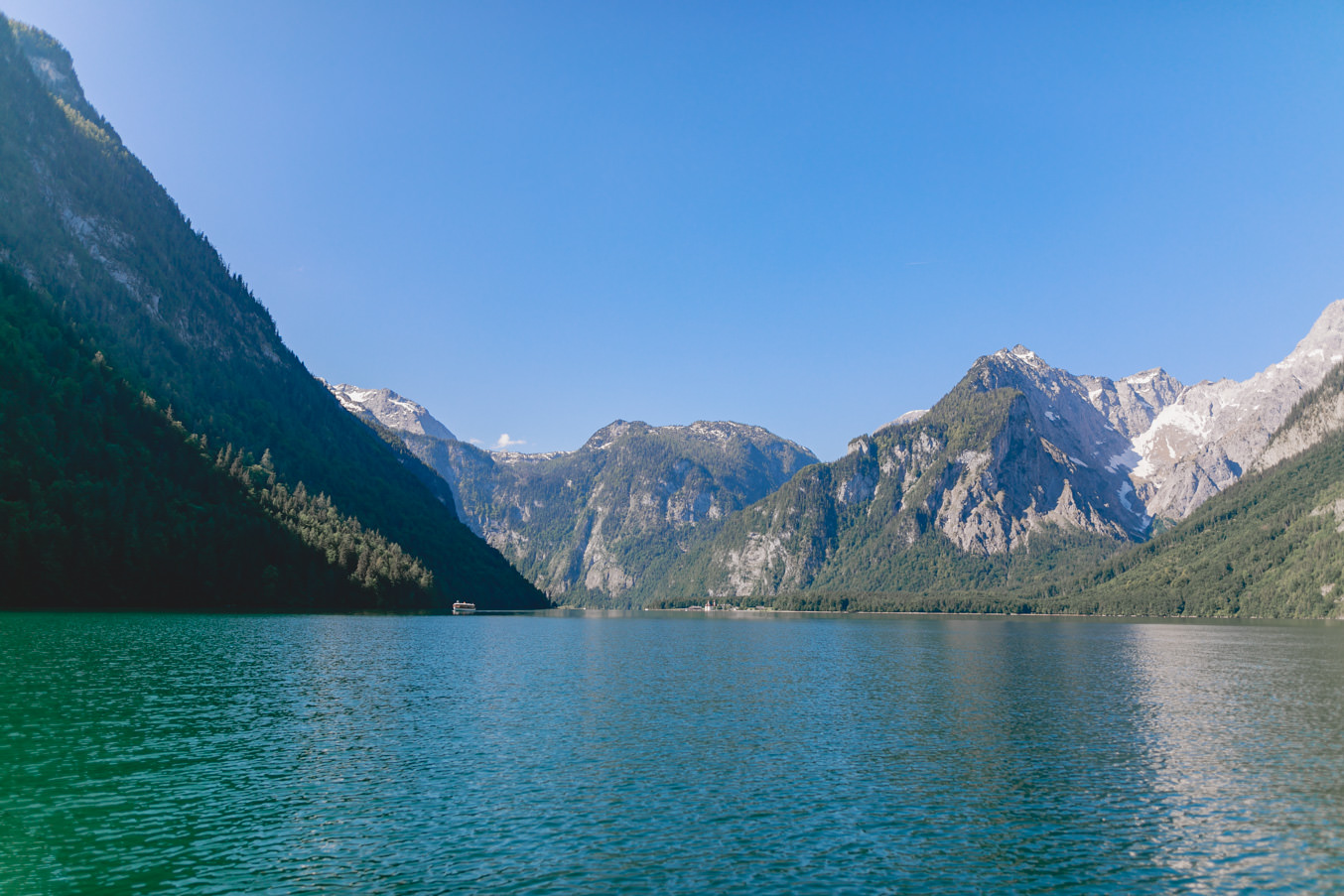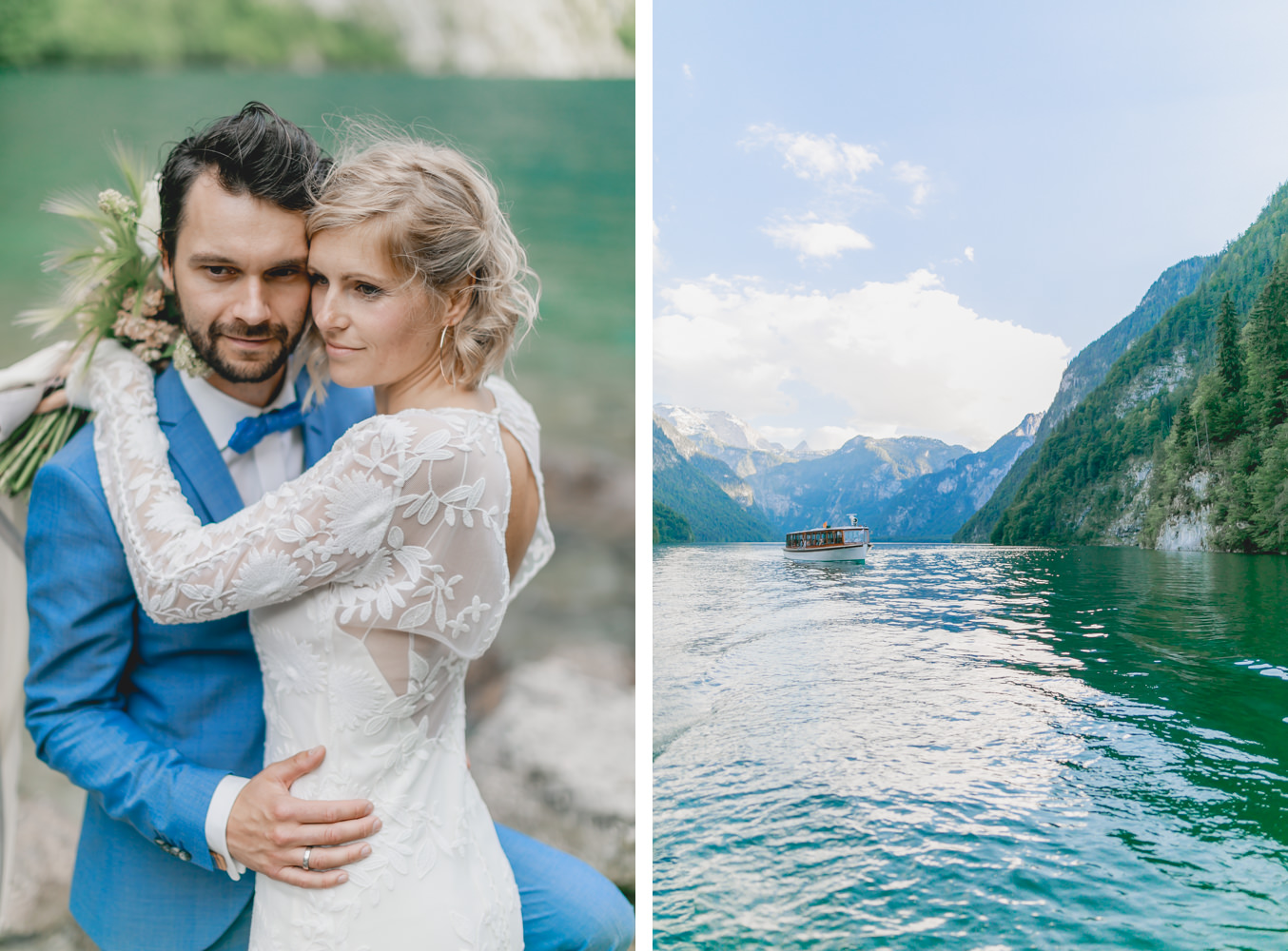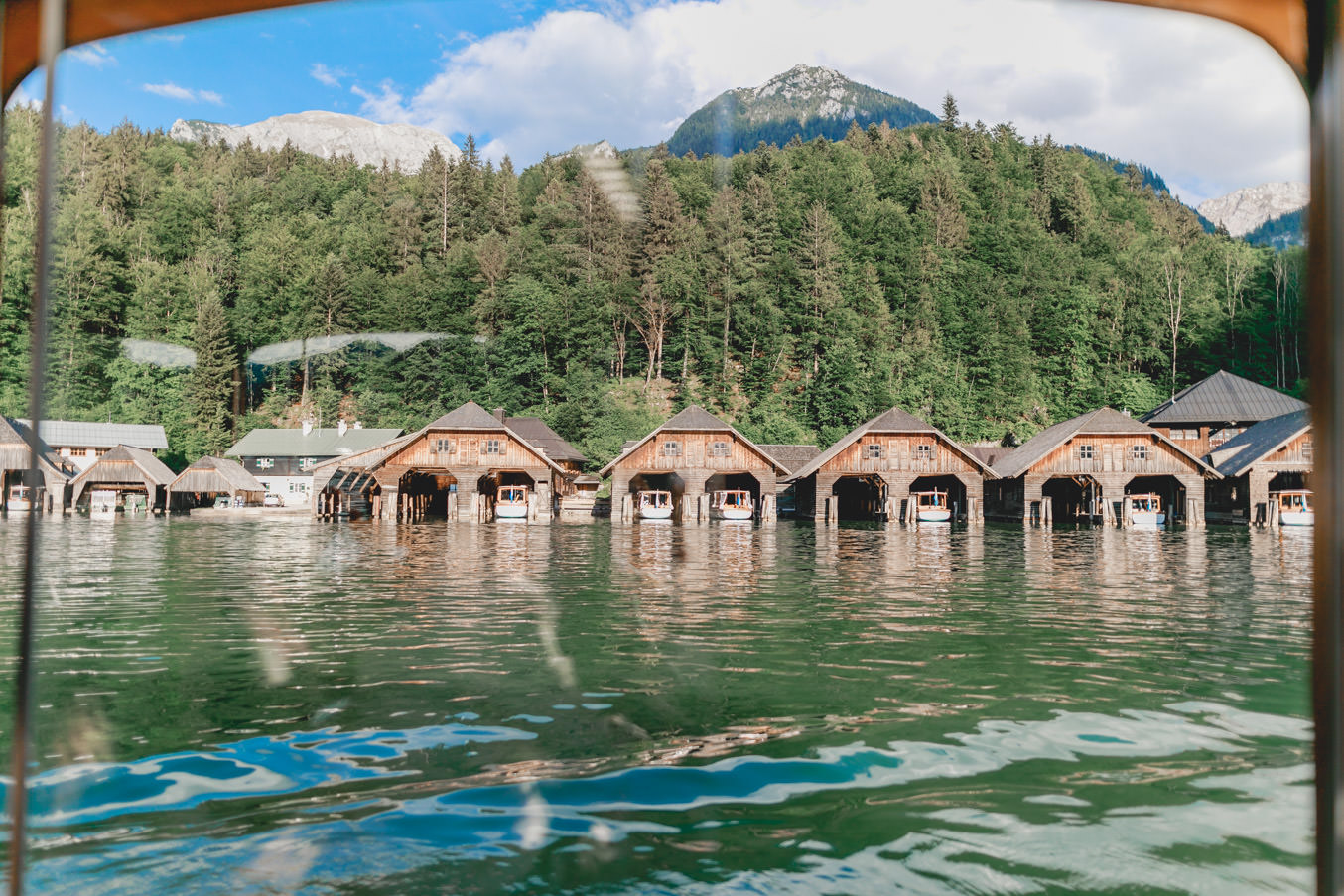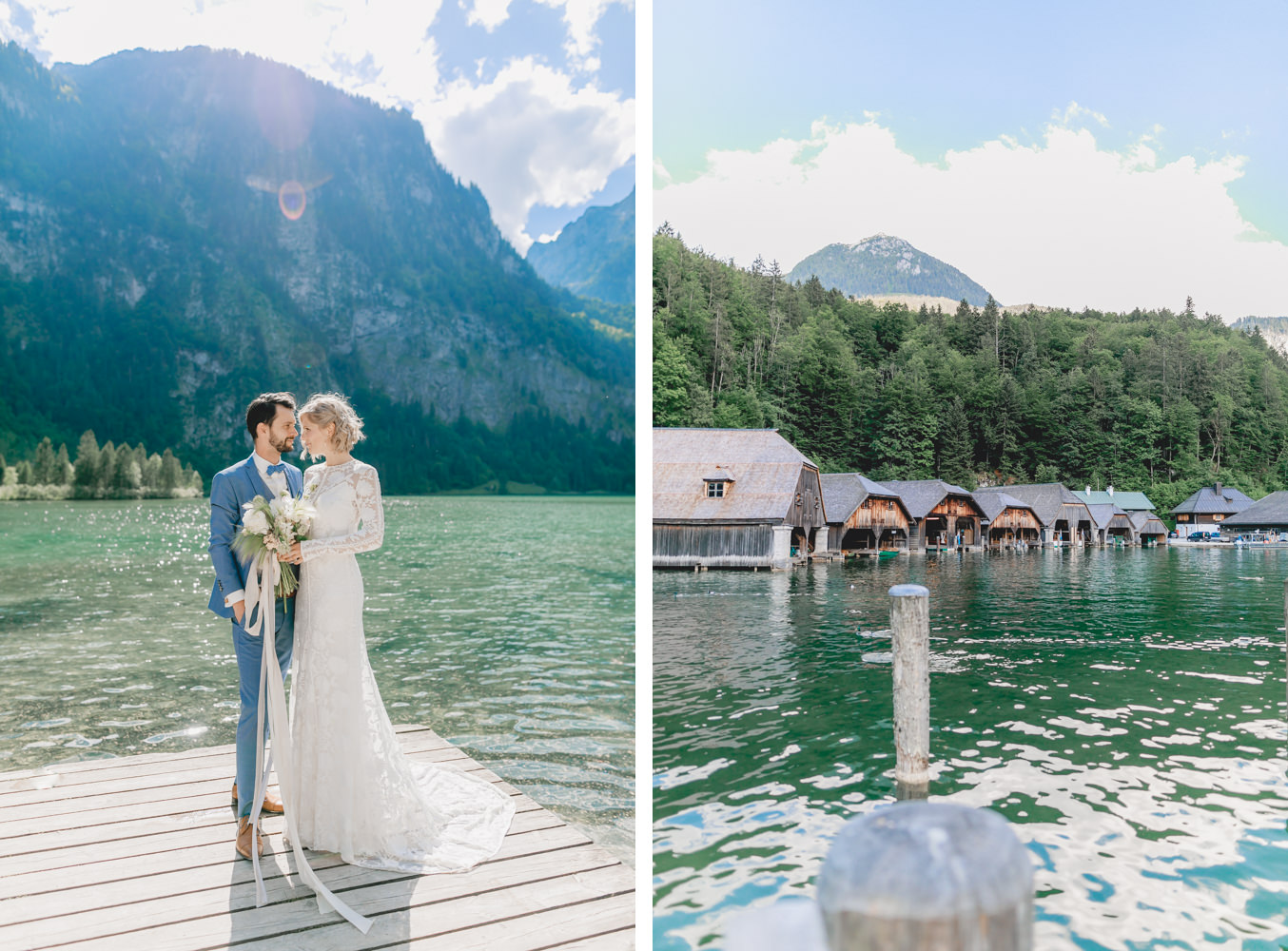 Lovebirds: Nadja & David  |  Bridal Dress: Rue de Seine  |  Bridal Boutique: Hey Love Bridal, Munich  |  Bridal Shoes: Buffalo  |  Hair & Make-up: Nadja & Bina  |  Grooms Suit: Tiger of Sweden  |  Shoes: Floris van Bommel  |  Bridal Bouquet: Petra Müller Blumen  |  Location: Königssee, Bavaria, Germany