PRE WEDDING AT THE BEACH OF VILLAJOYOSA IN SPAIN
WEDDING PHOTOGRAPHER MALLORCA, IBIZA, ALICANTE, SPAIN
Who wouldn't dream of a few memories of the exciting time before the wedding. These two became engaged on the beach in Spain and decided to live together. To put the cherry on top of this special time before the wedding, we captured some moments of their love. Marta and Fran live in Alicante in Spain, so it was the perfect opportunity to capture the beach and the sea as well. Alicante has so many beautiful corners, like the sweet white city of Altea or the beach in Javea. Also Villajoyosa is a very special little seaside town in Spain. Each house has a different colour, so you can only get out of a city walk in a good mood.
The pre wedding shooting took place in a small bay near Villajoyosa. Like on the Spanish islands, Mallorca or Ibiza, there are also the most beautiful corners on the mainland. This beach is especially unique because it is located between high cliffs. it is ideal for an engagement shooting cause you can capture many different motives. Besides the beautiful spots on the beach and on the cliff, you can also walk up to a cliff. From there you have the most beautiful view over the sea, all the way to Alicante and a wonderful sunset. As a wedding photographer one of the most beautiful lights of the day. But have a look for yourself.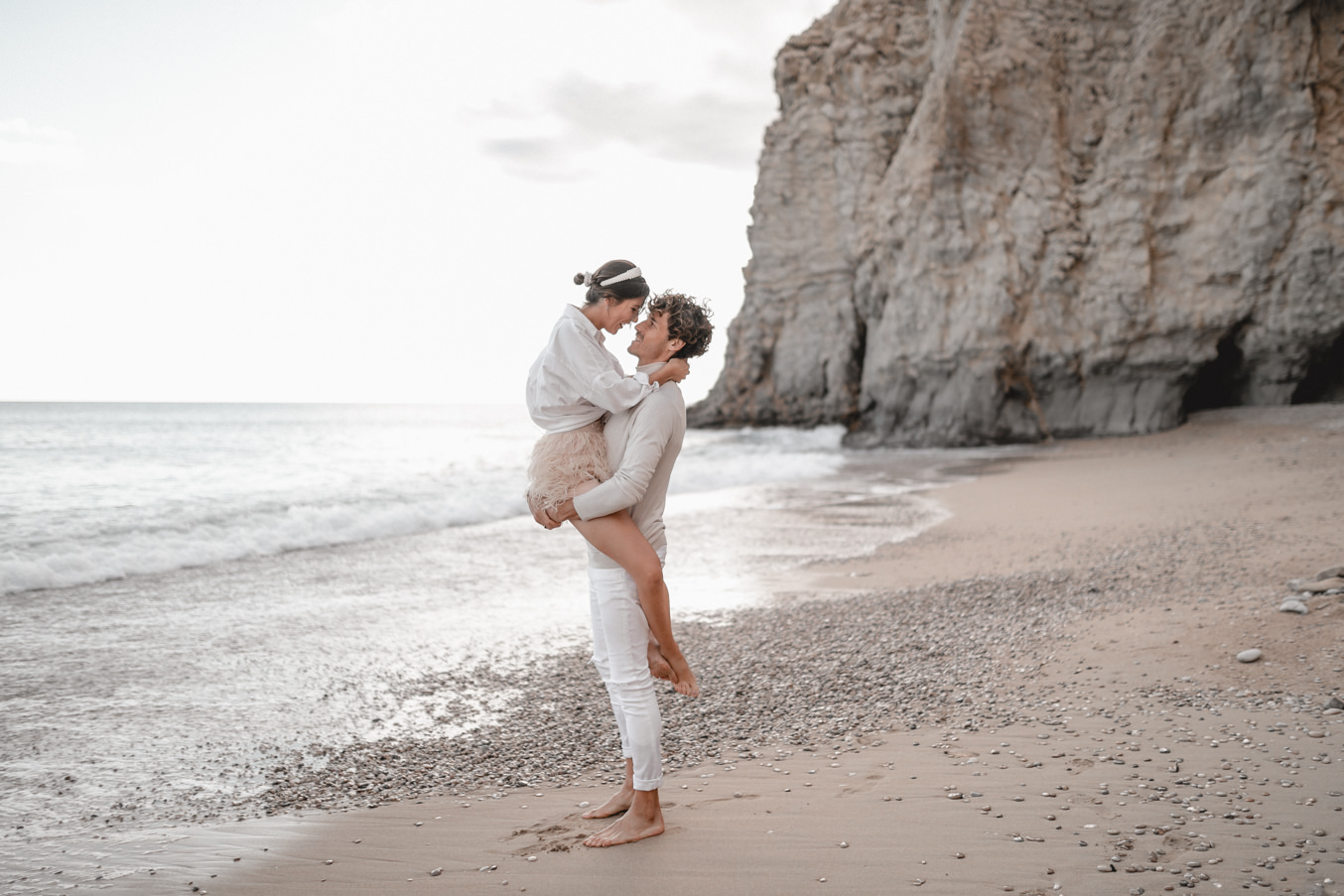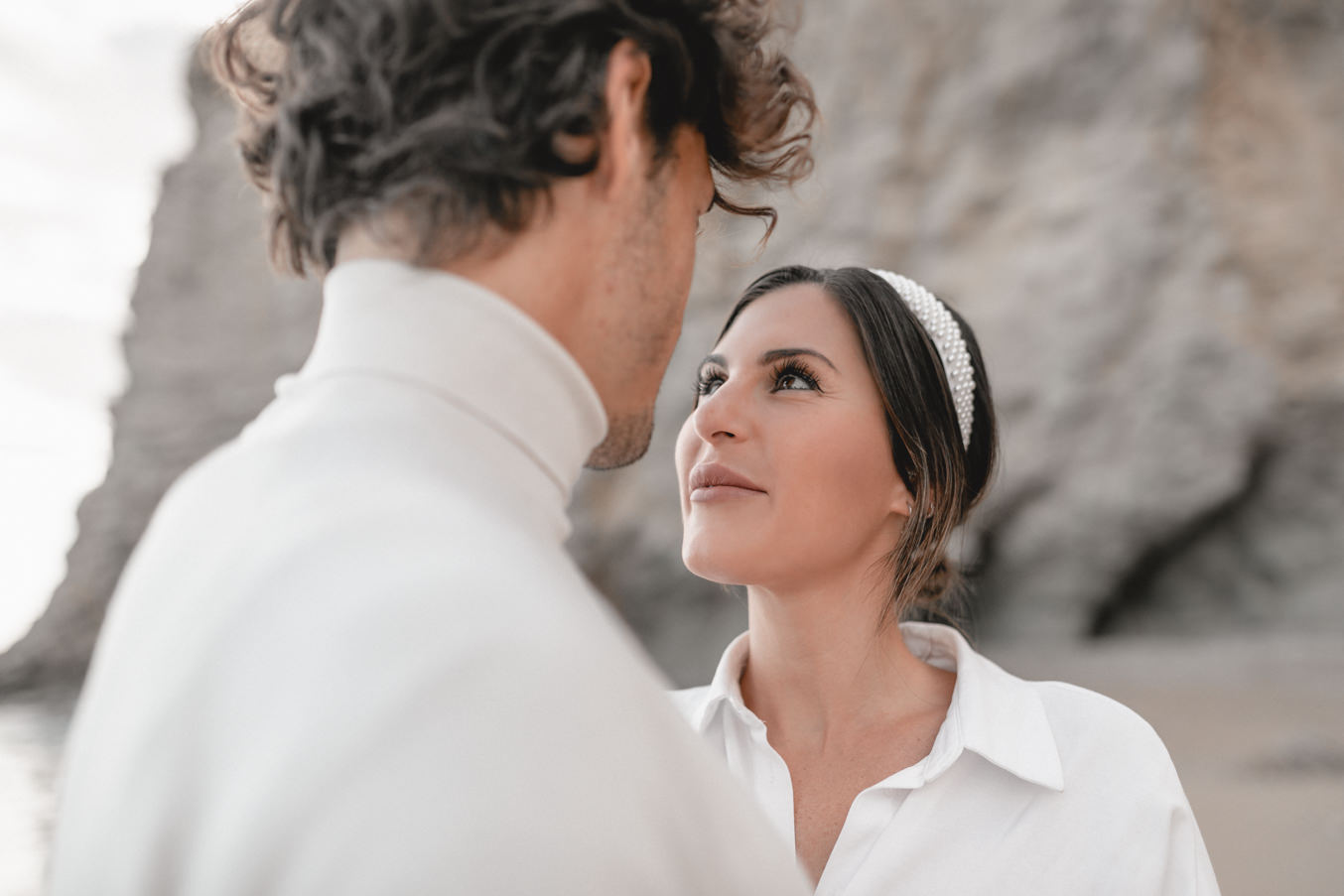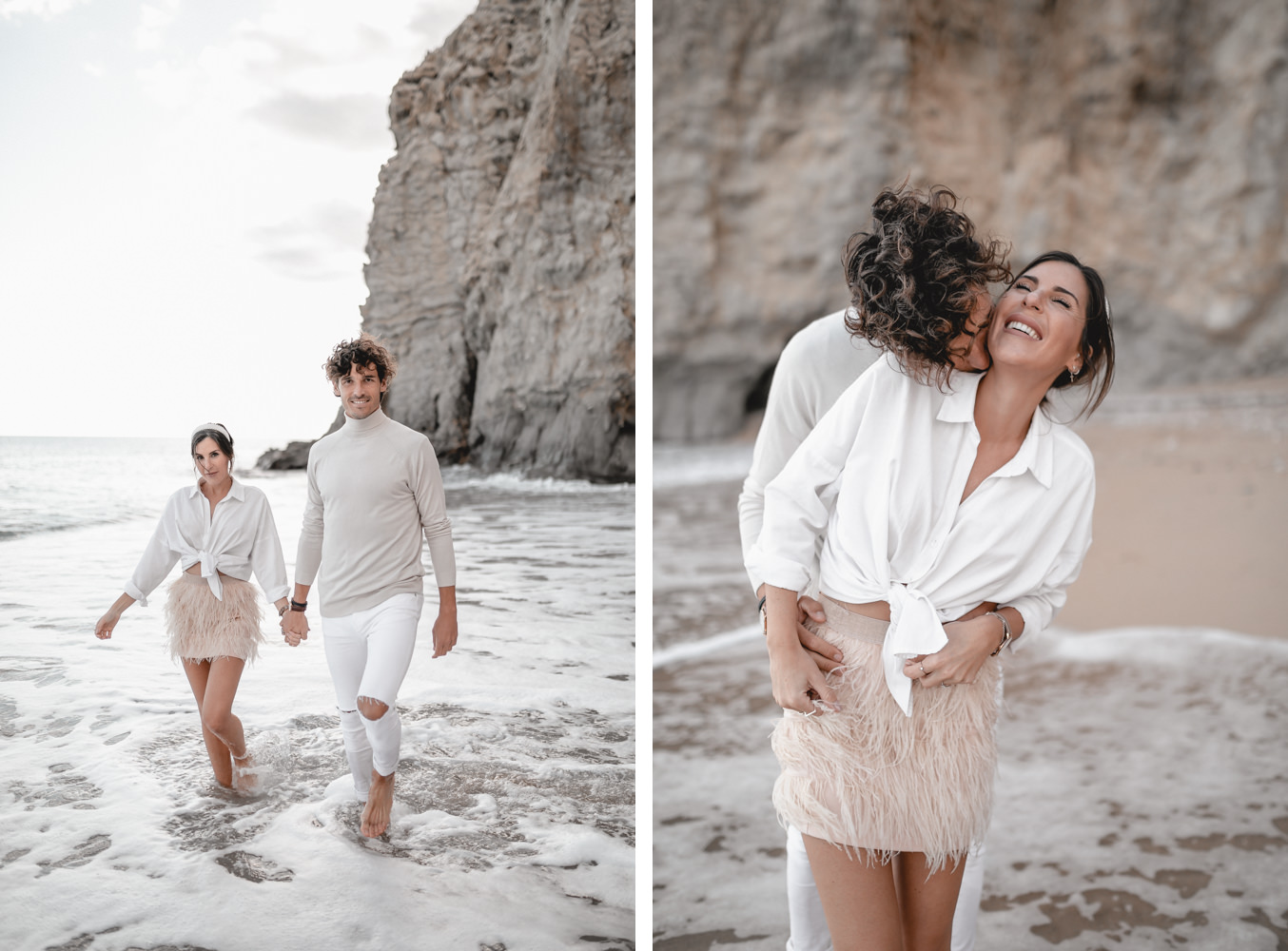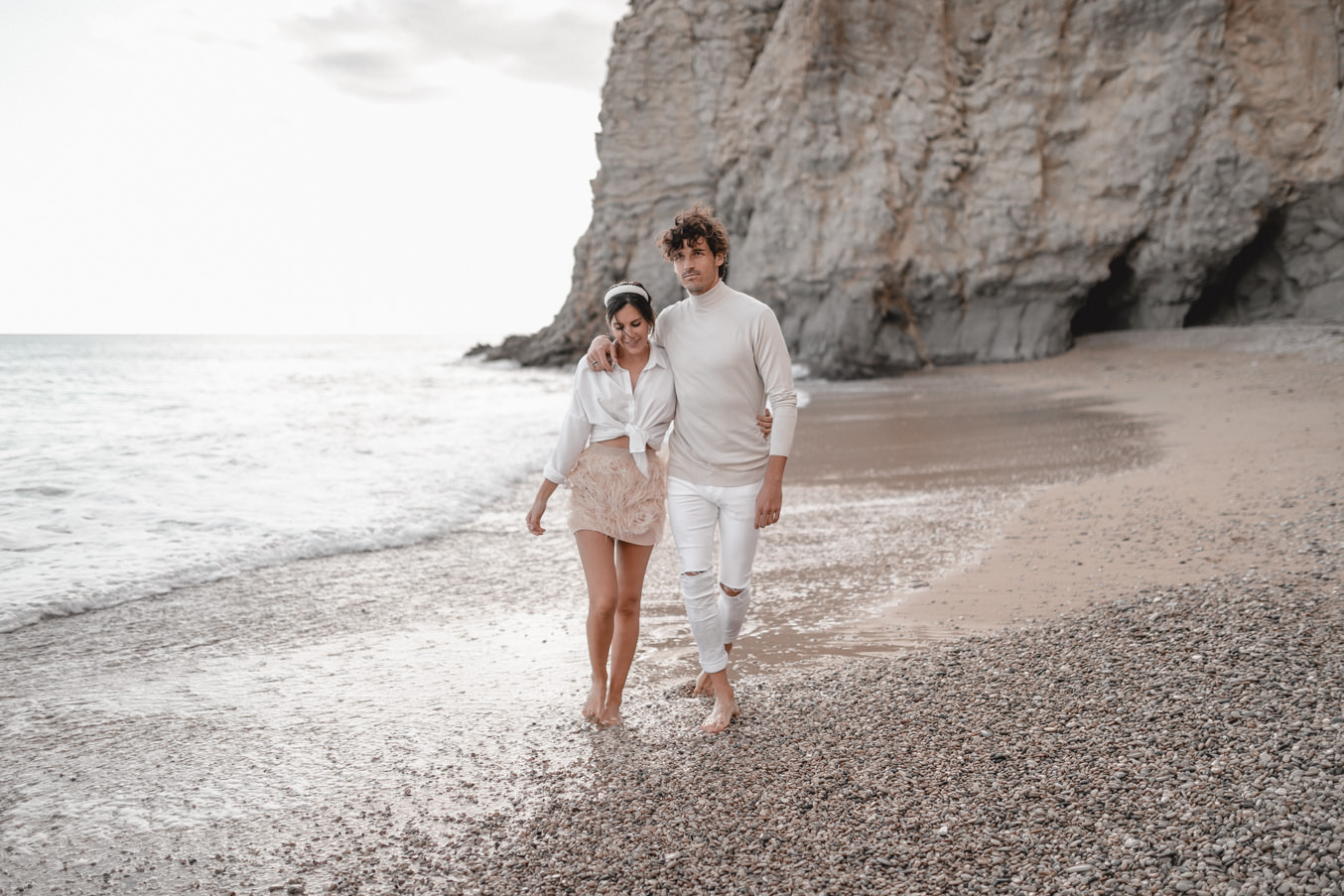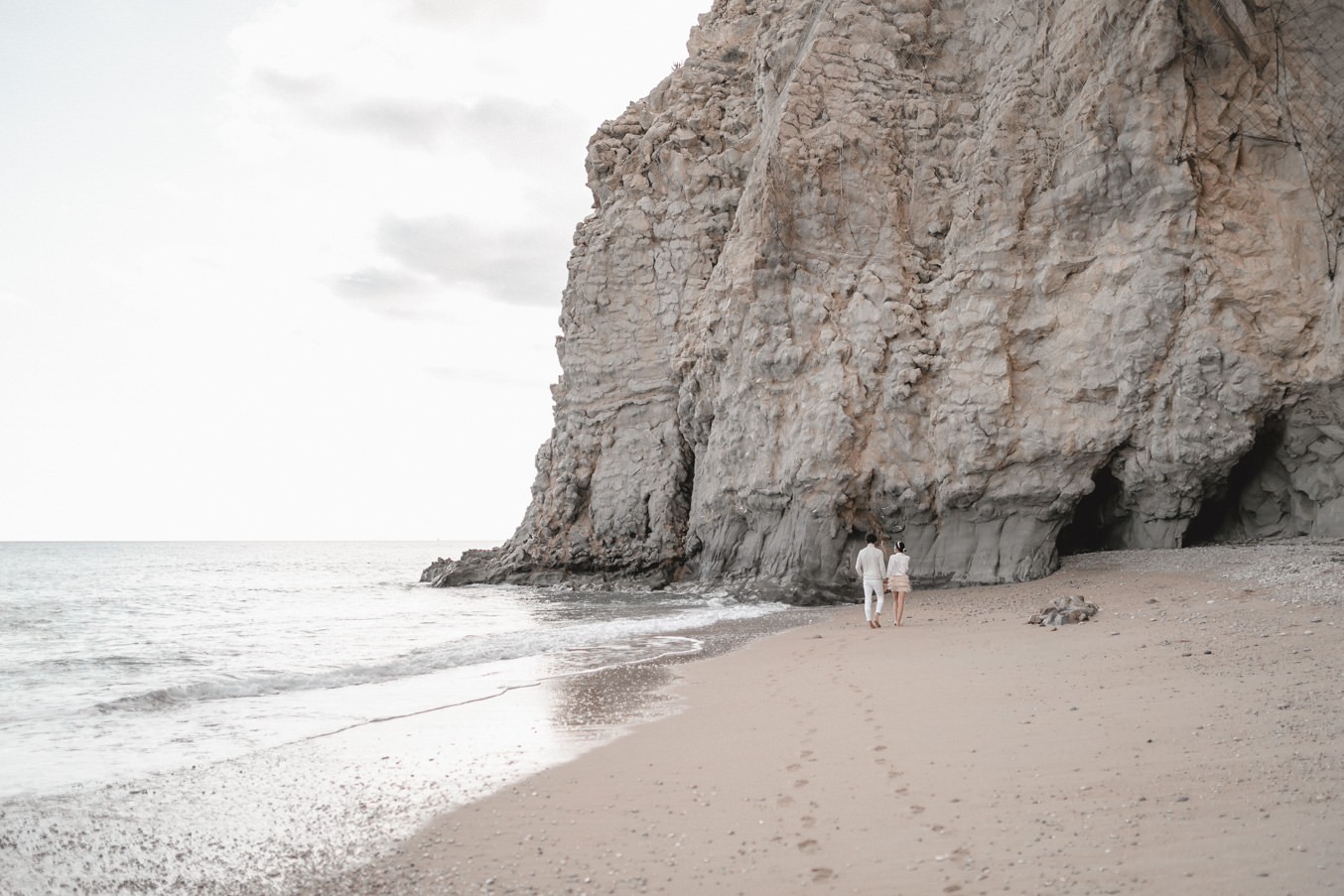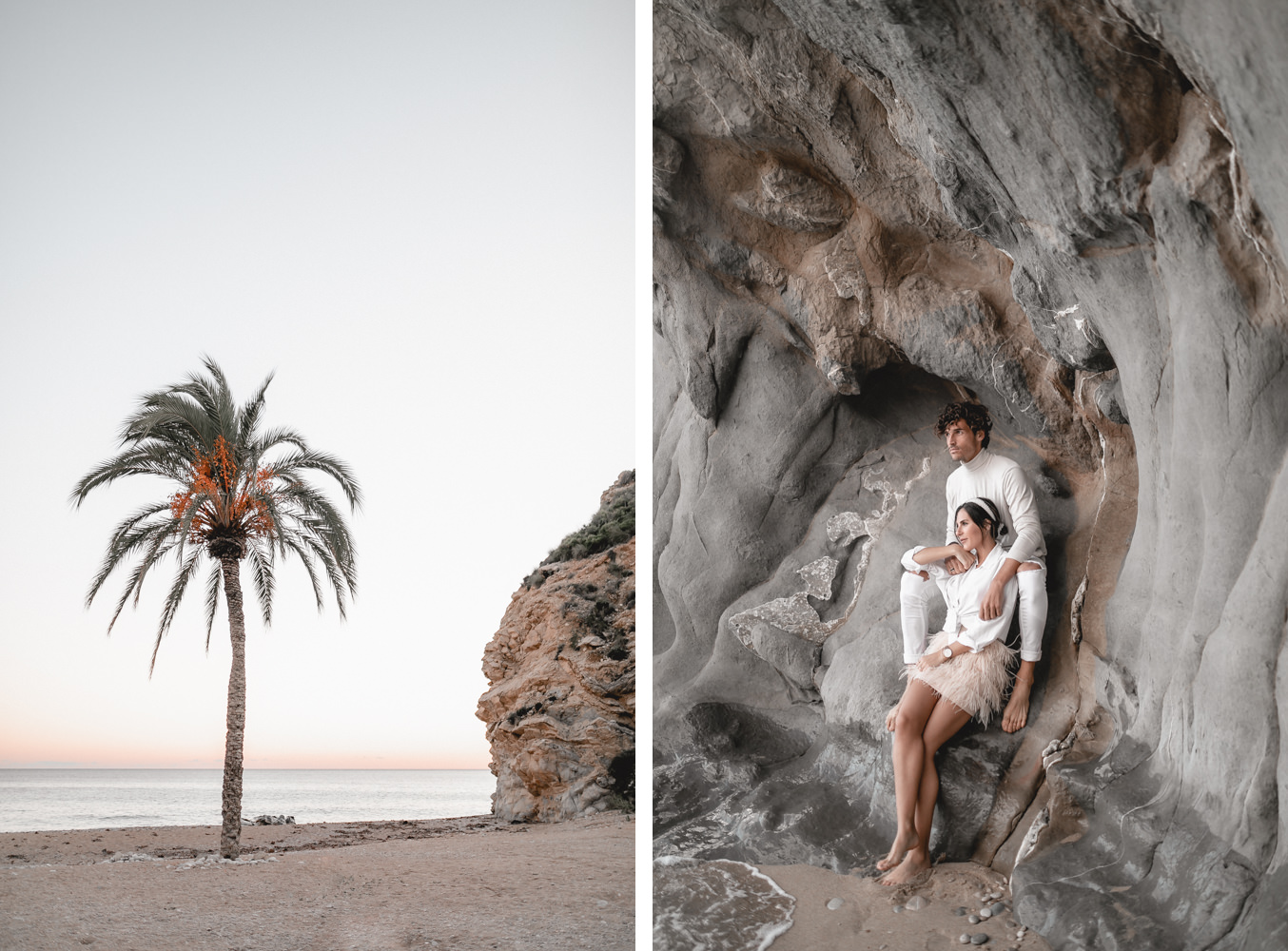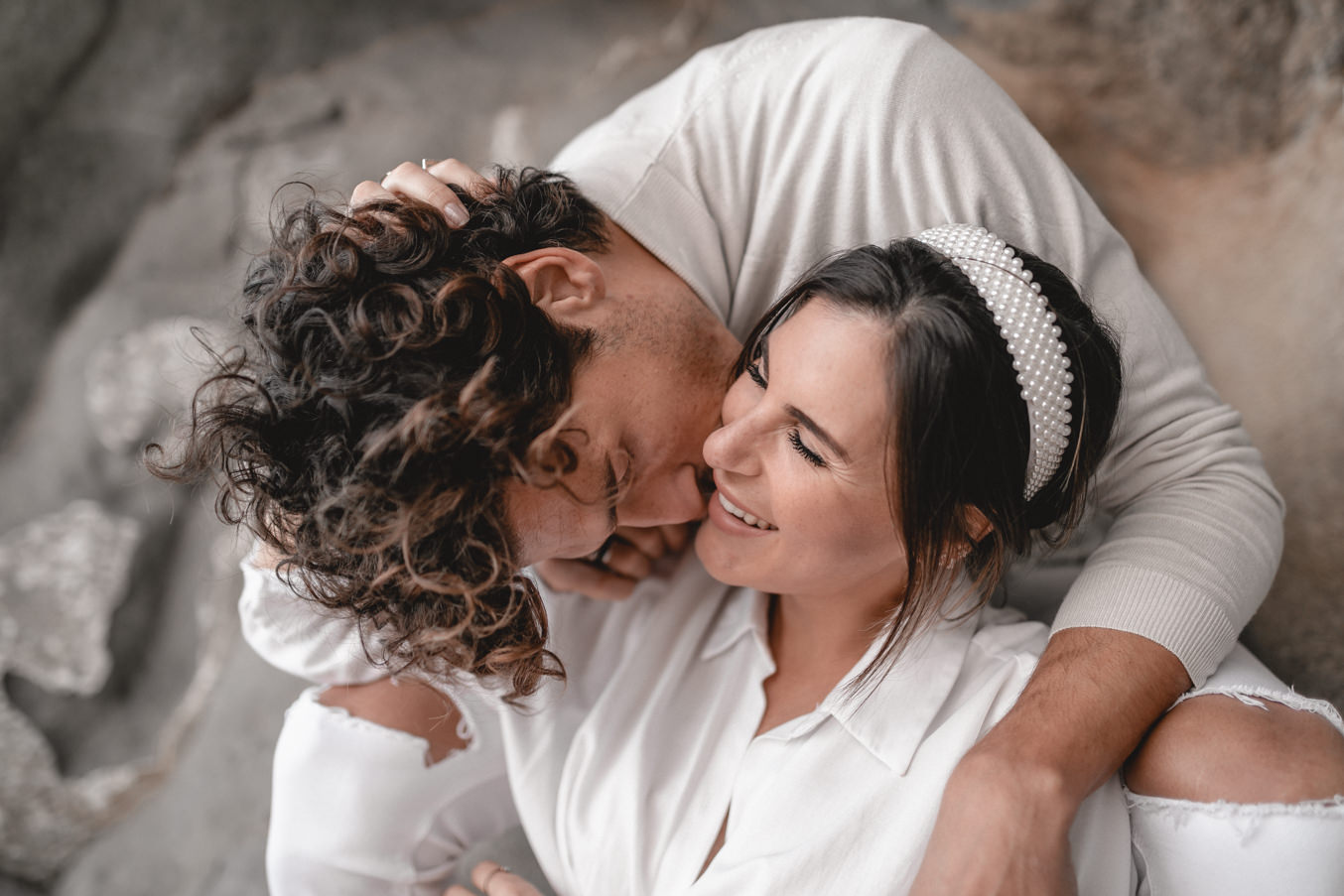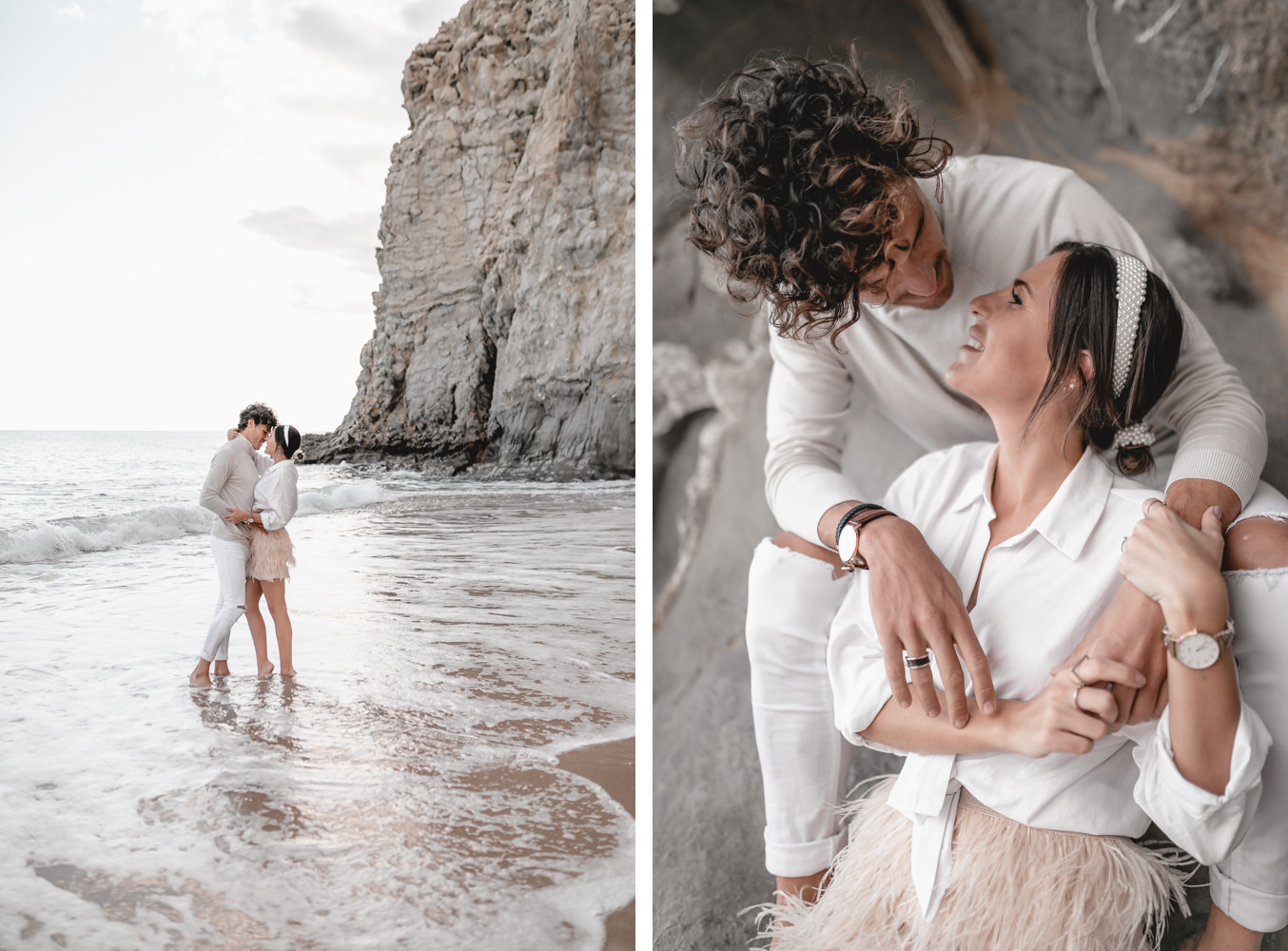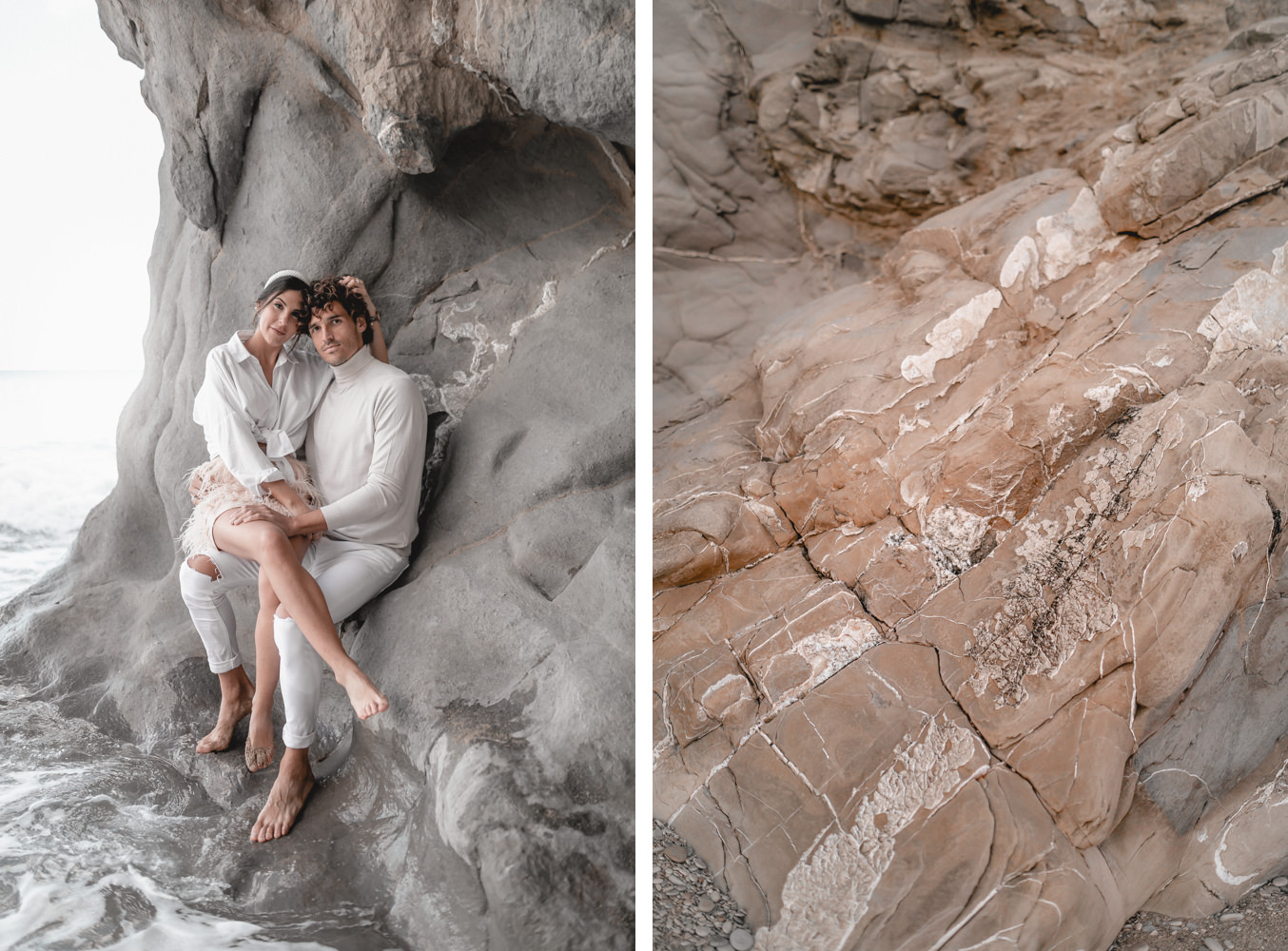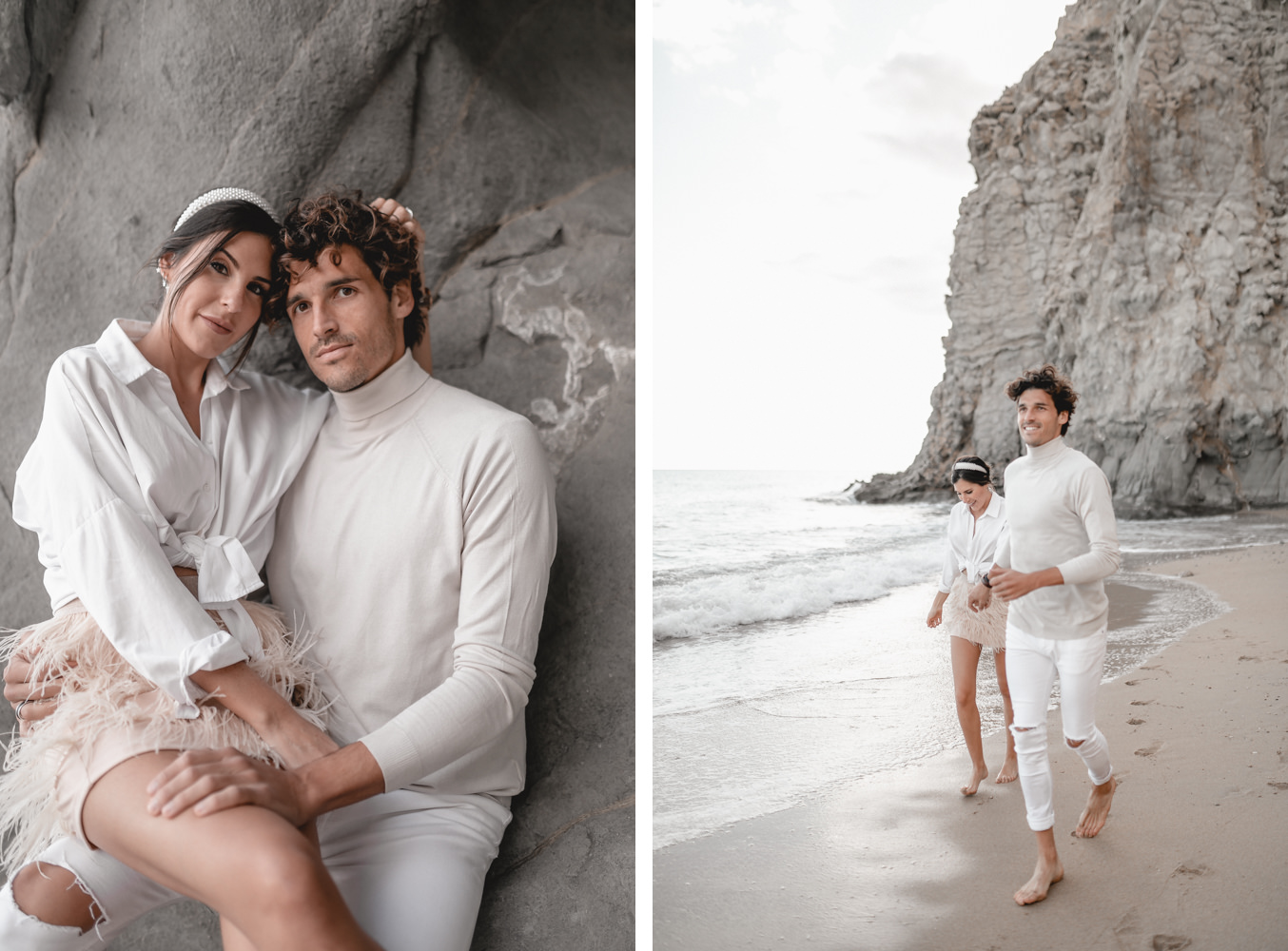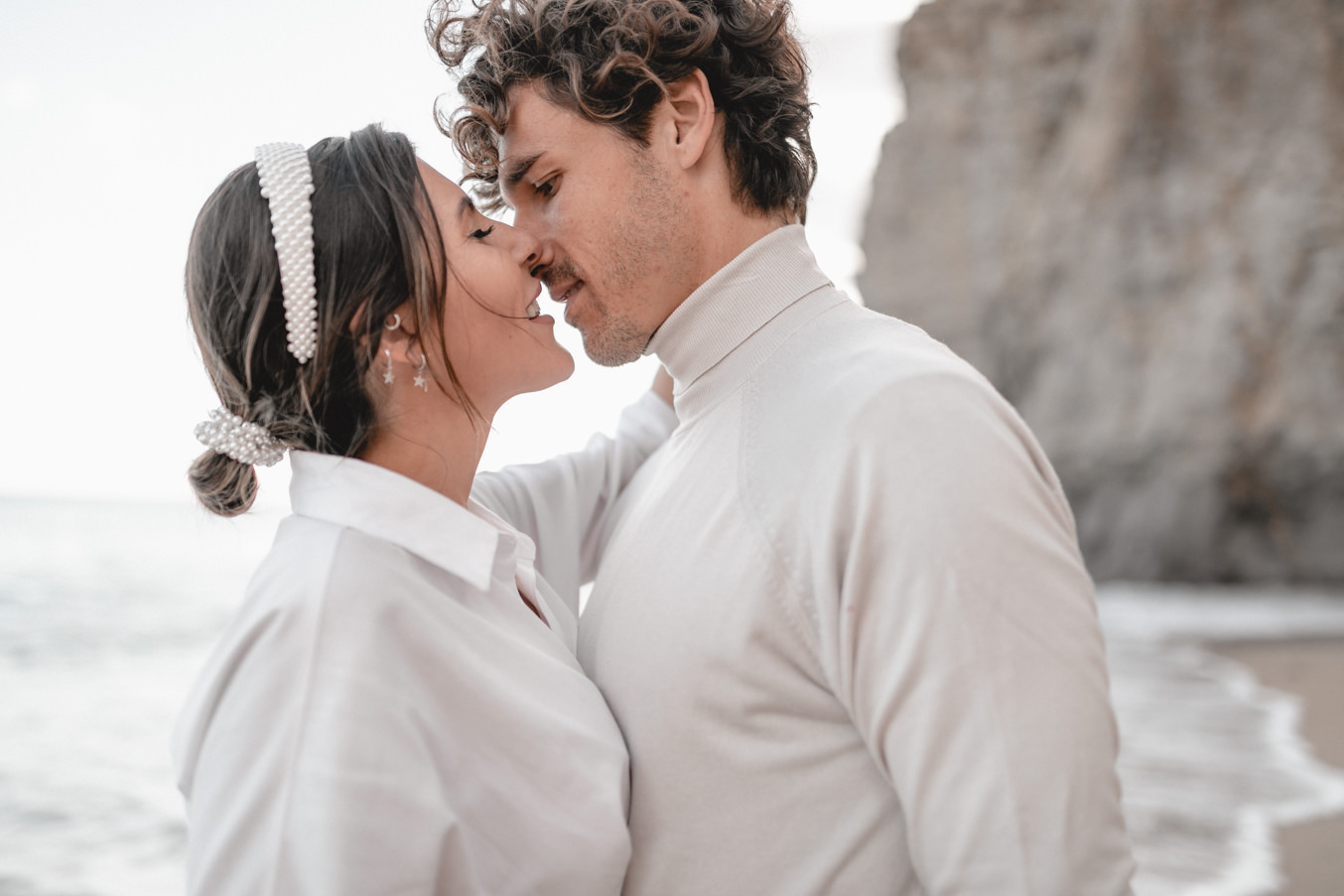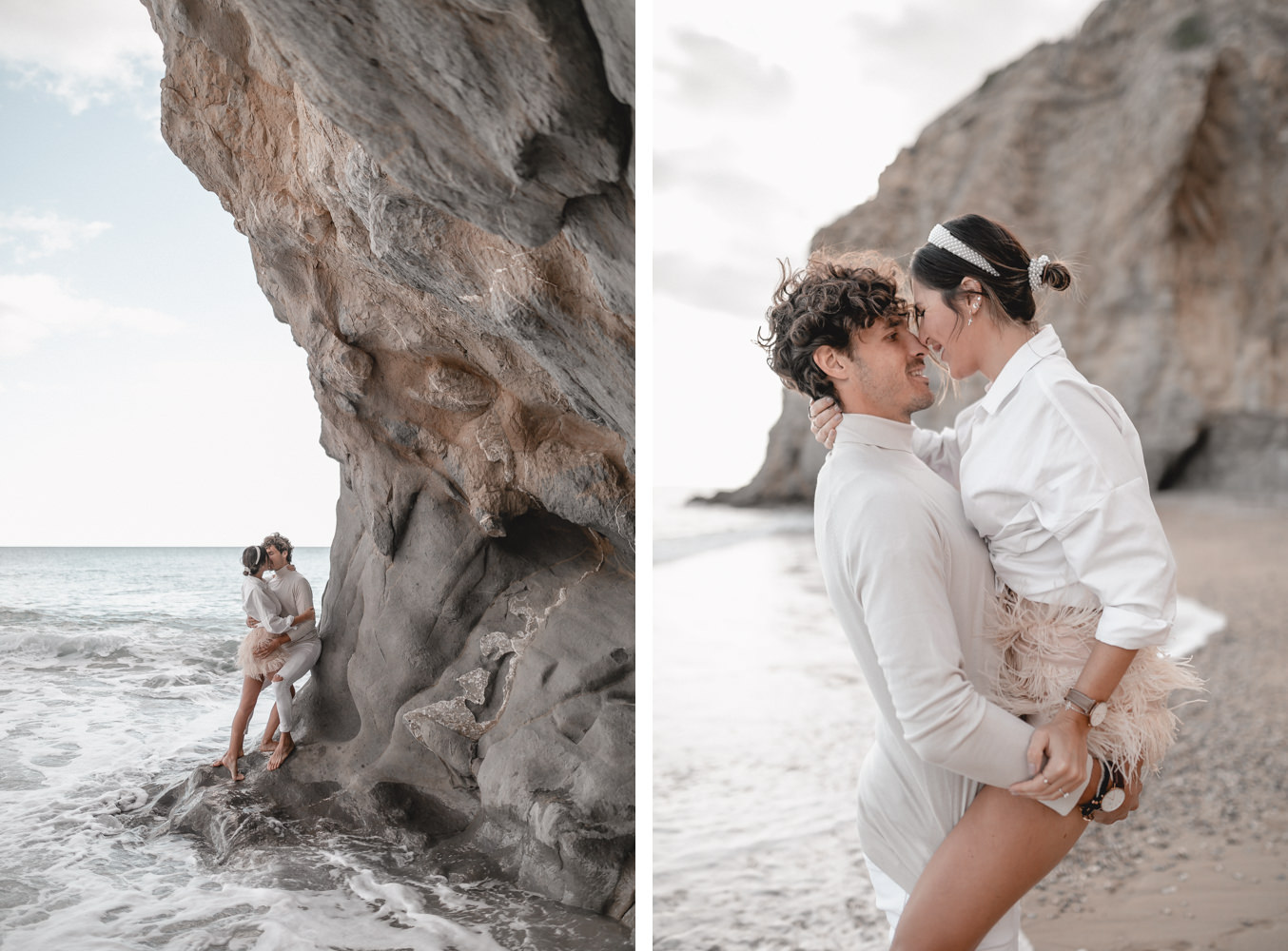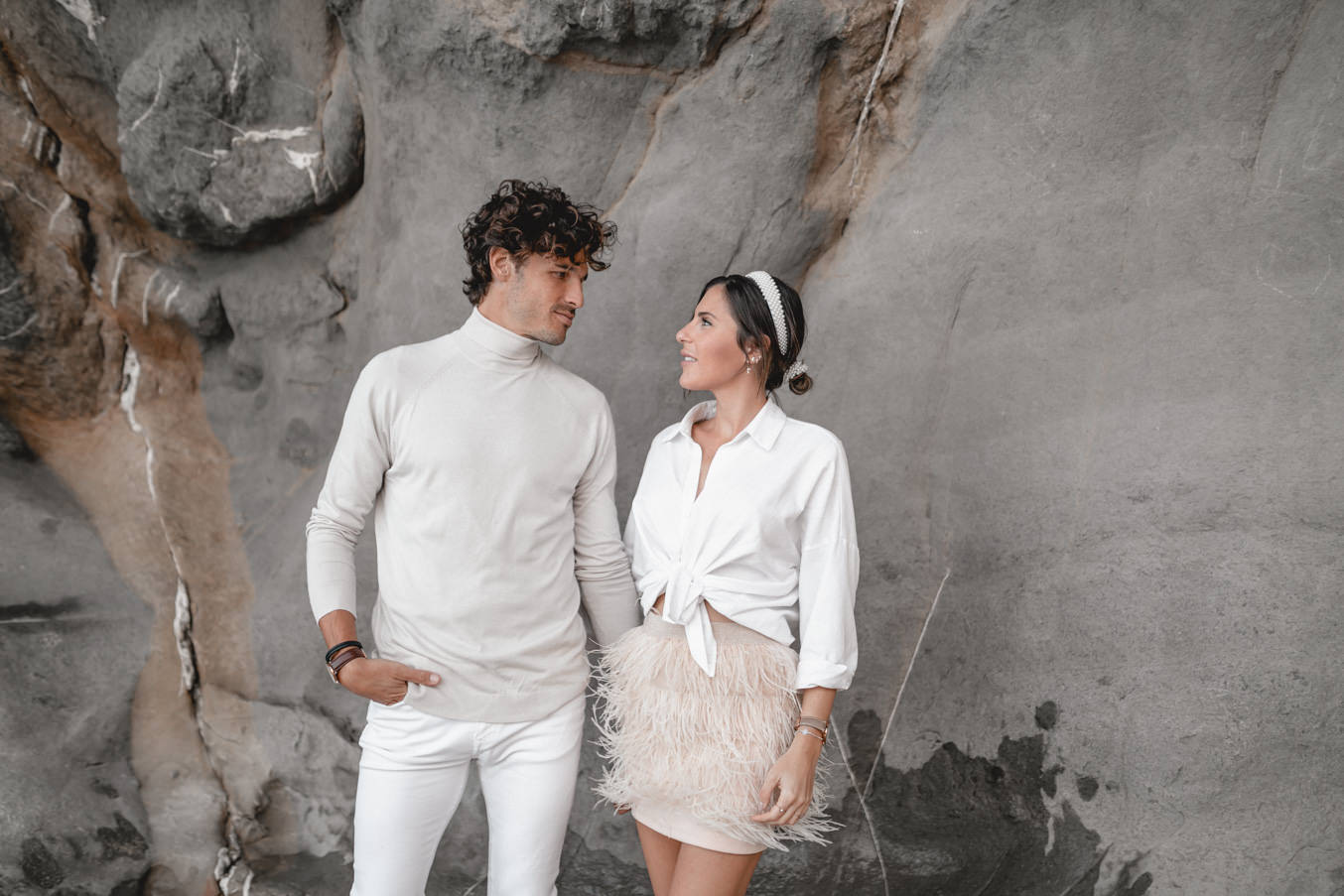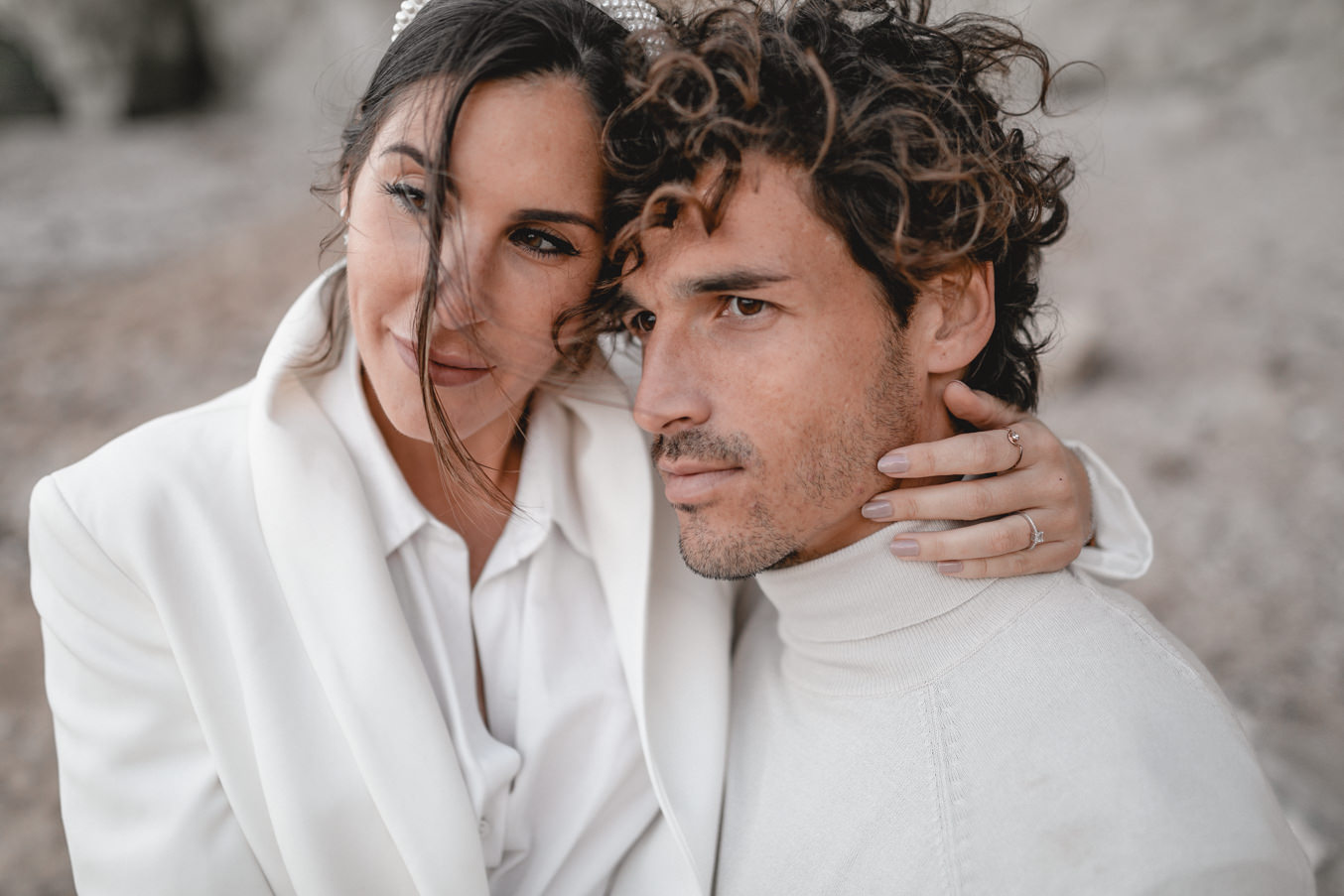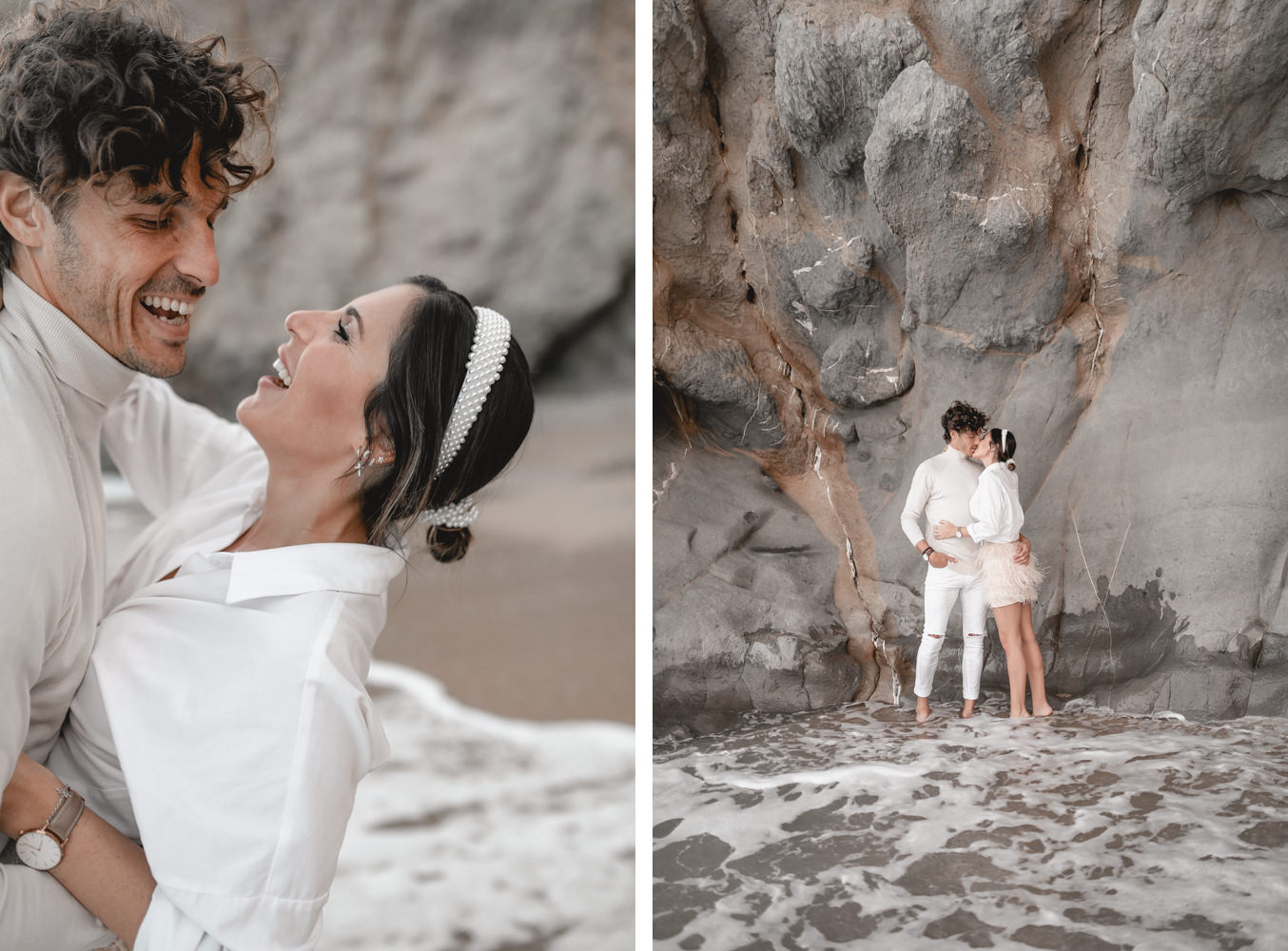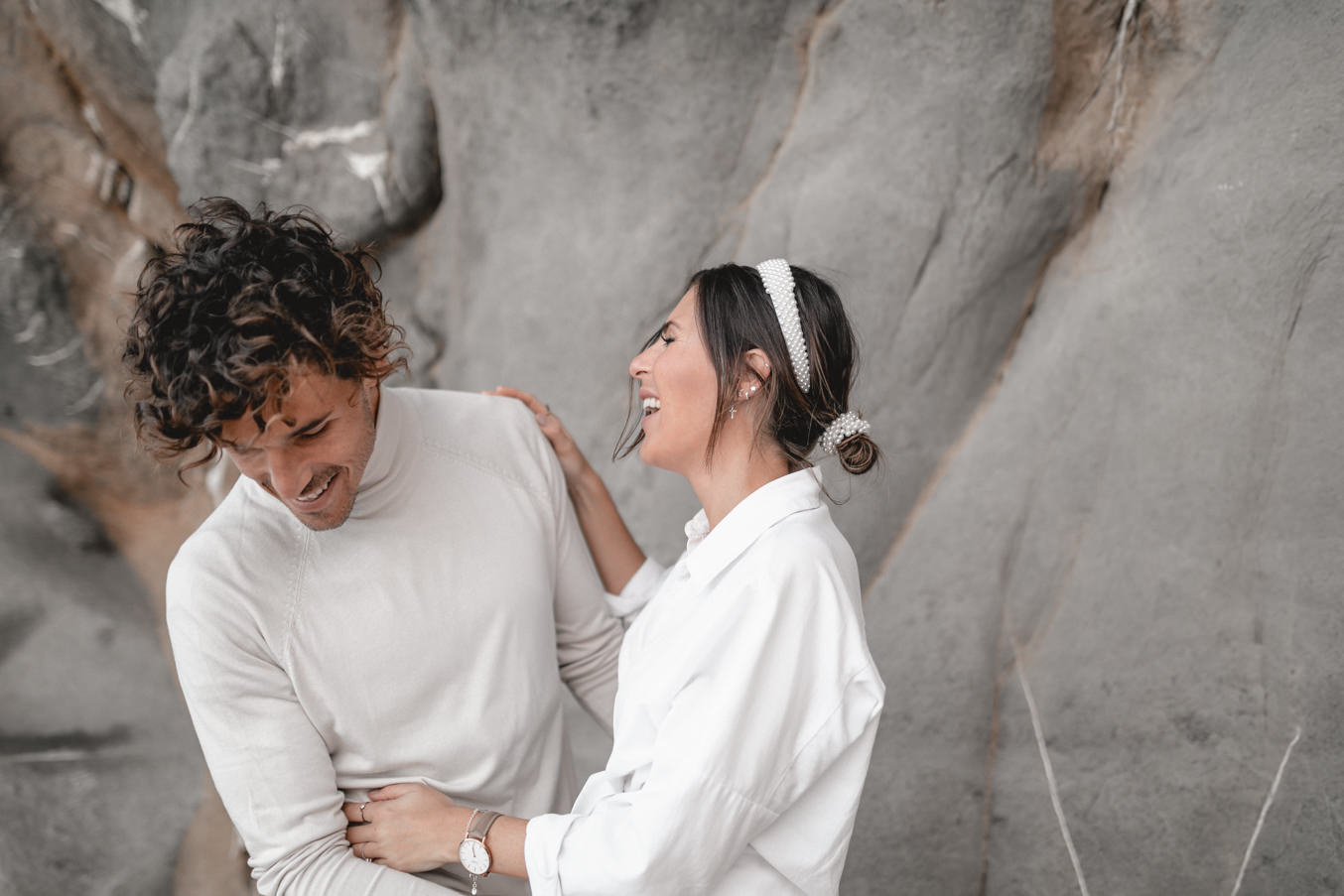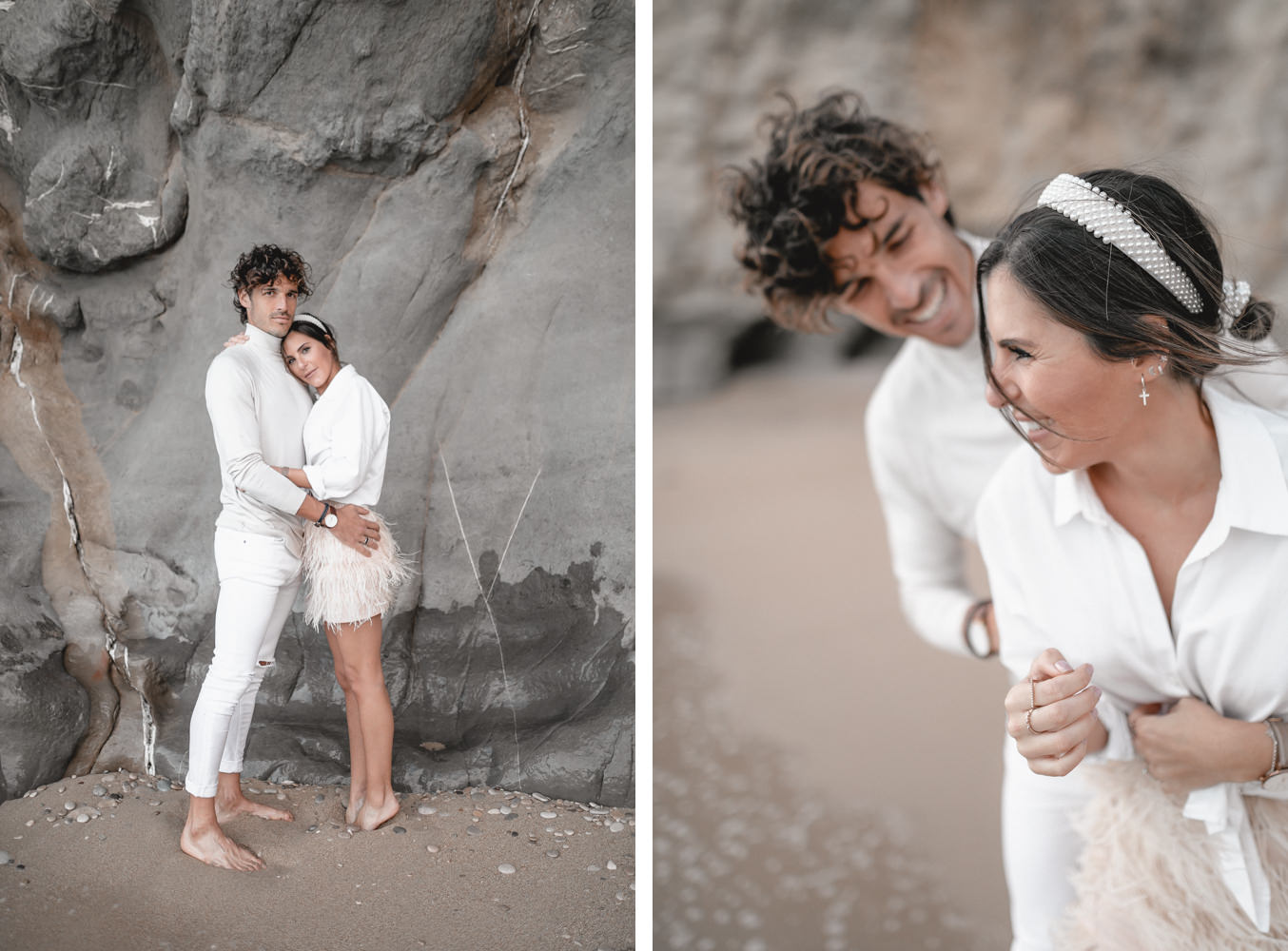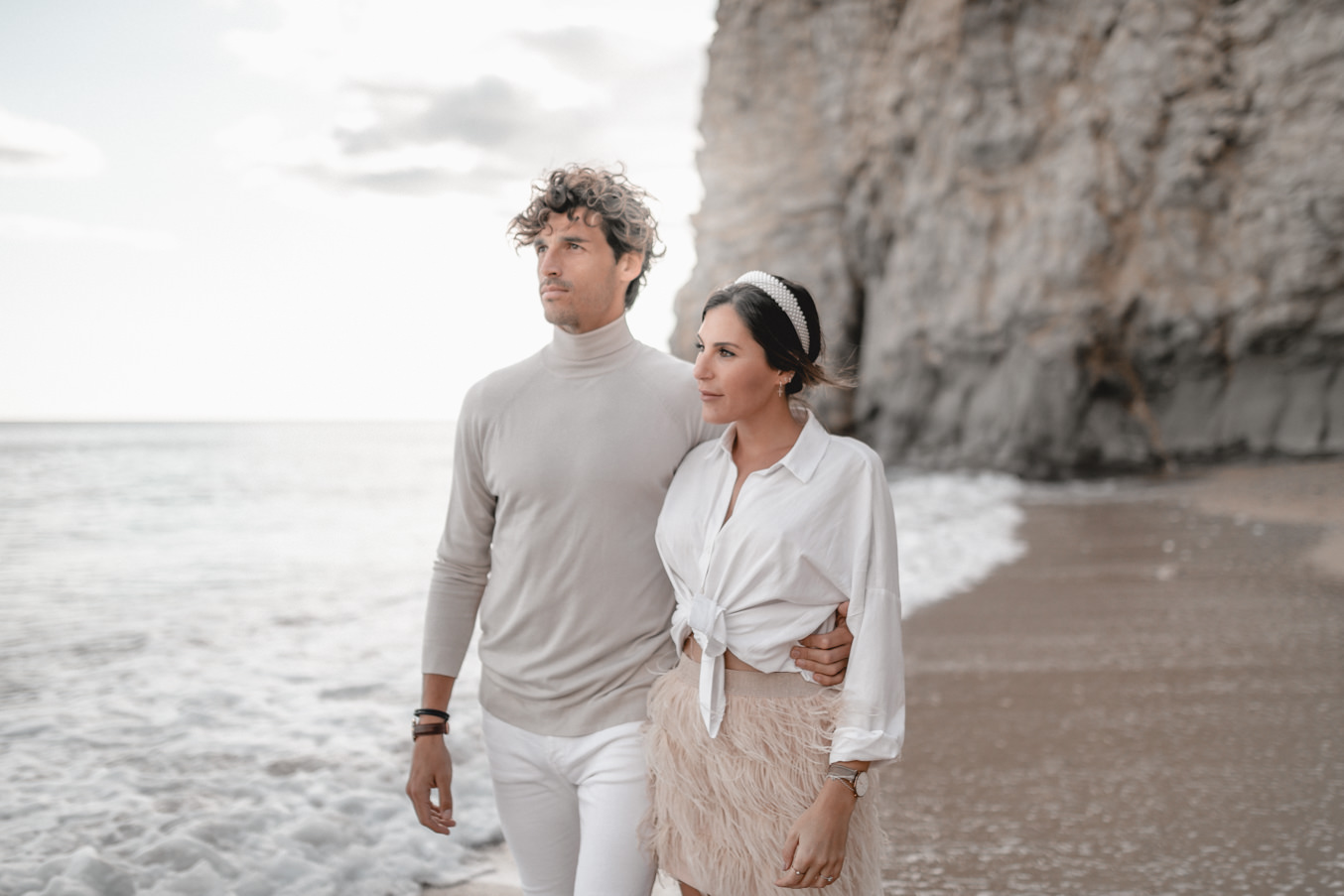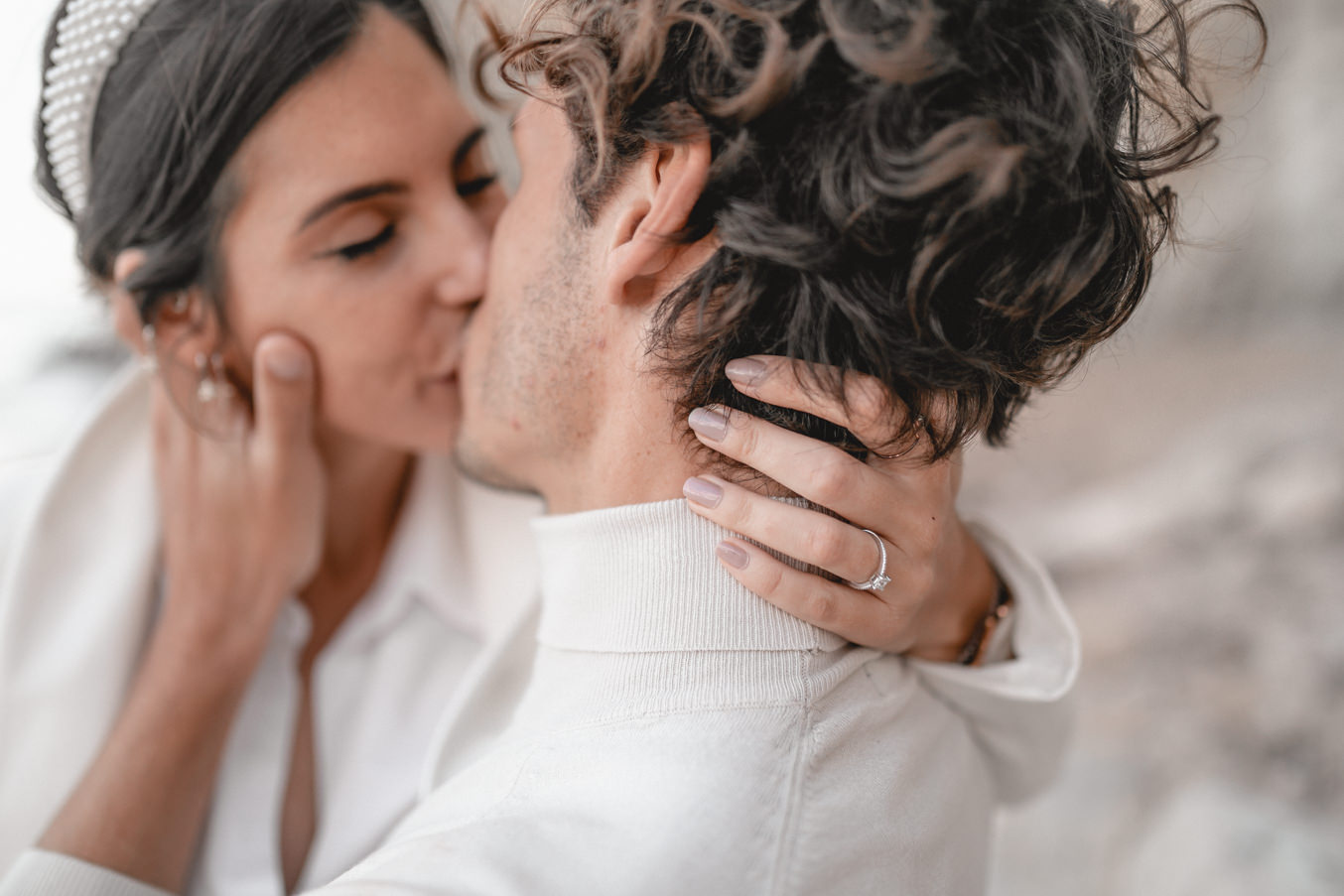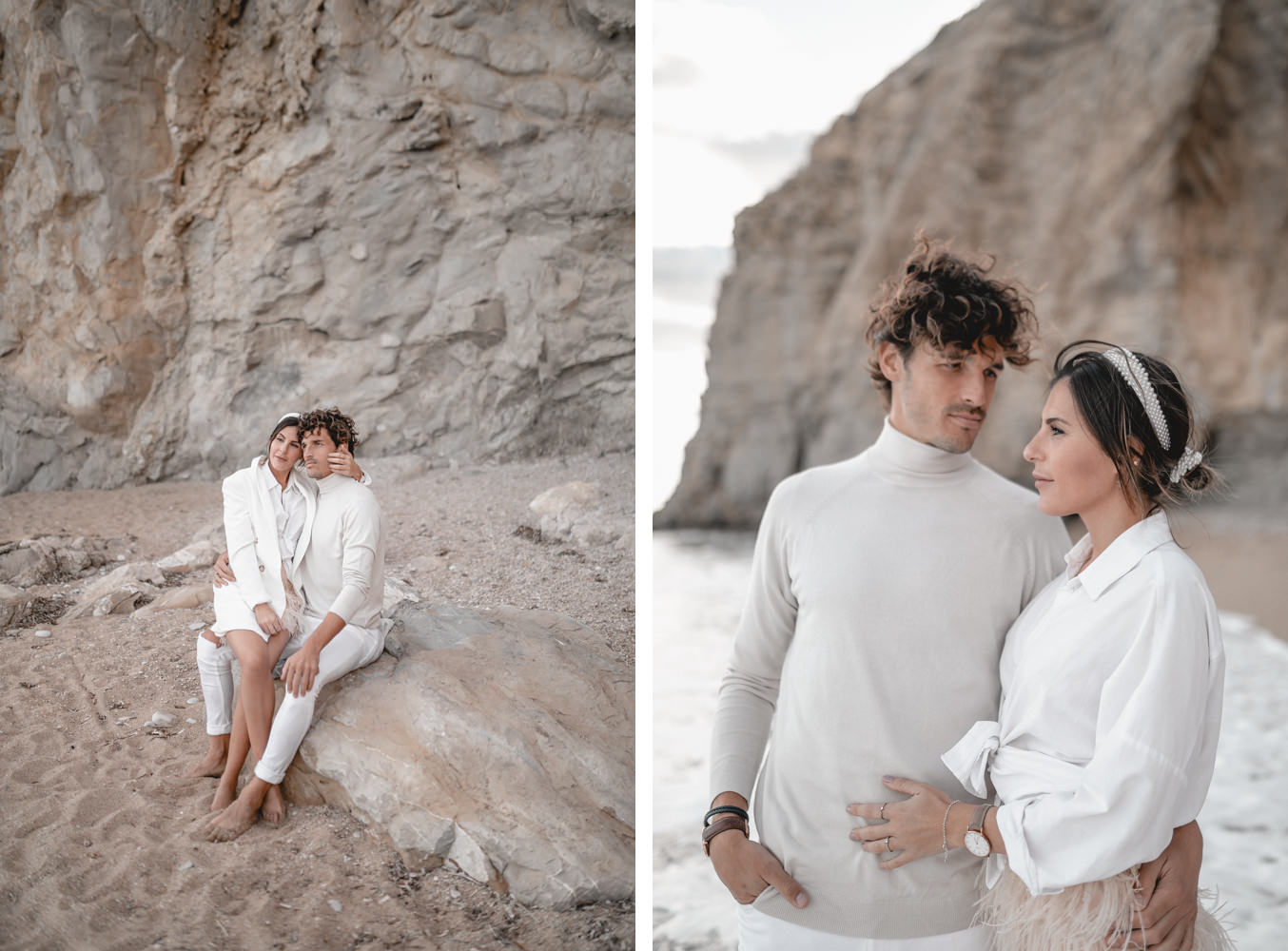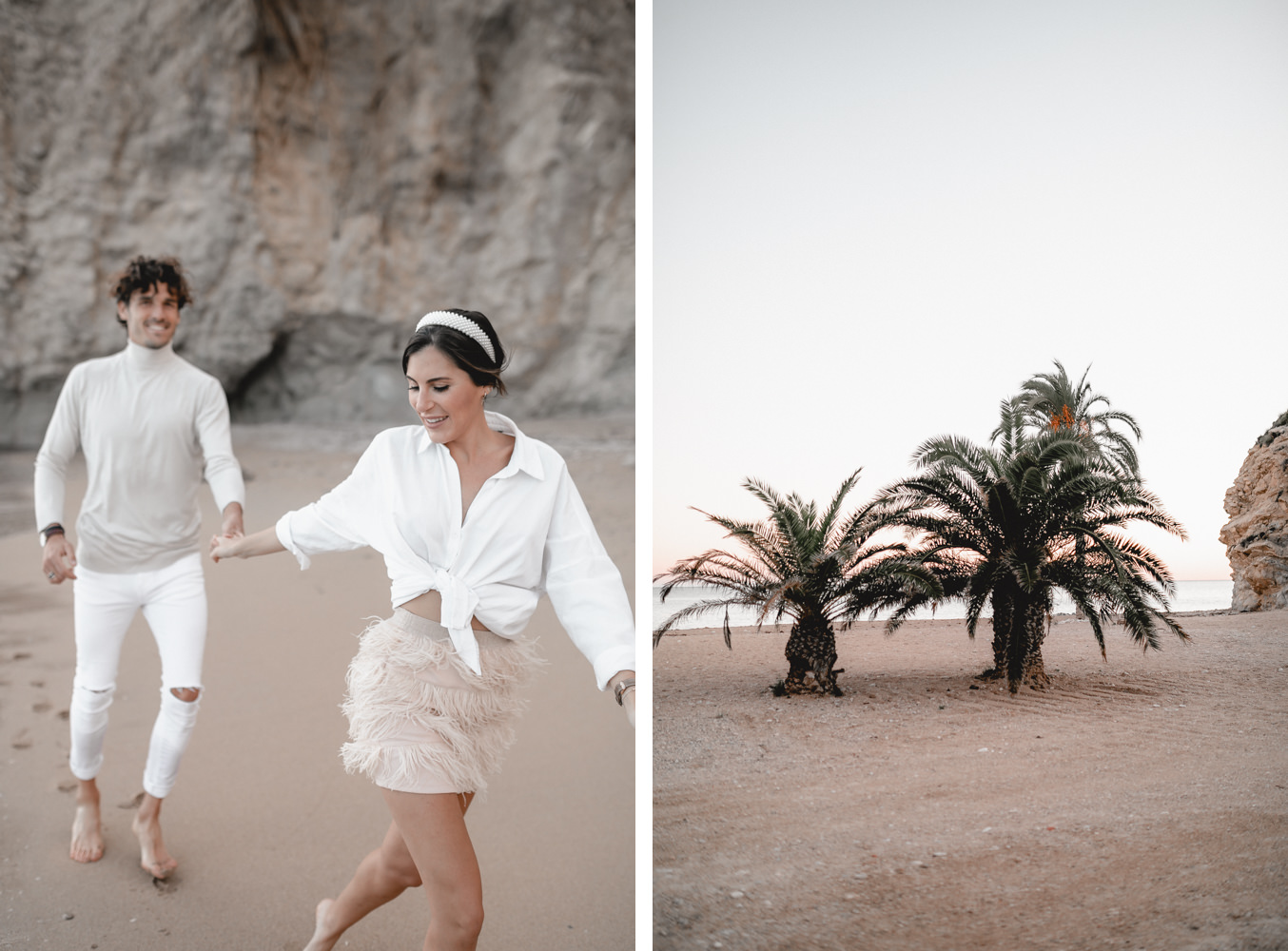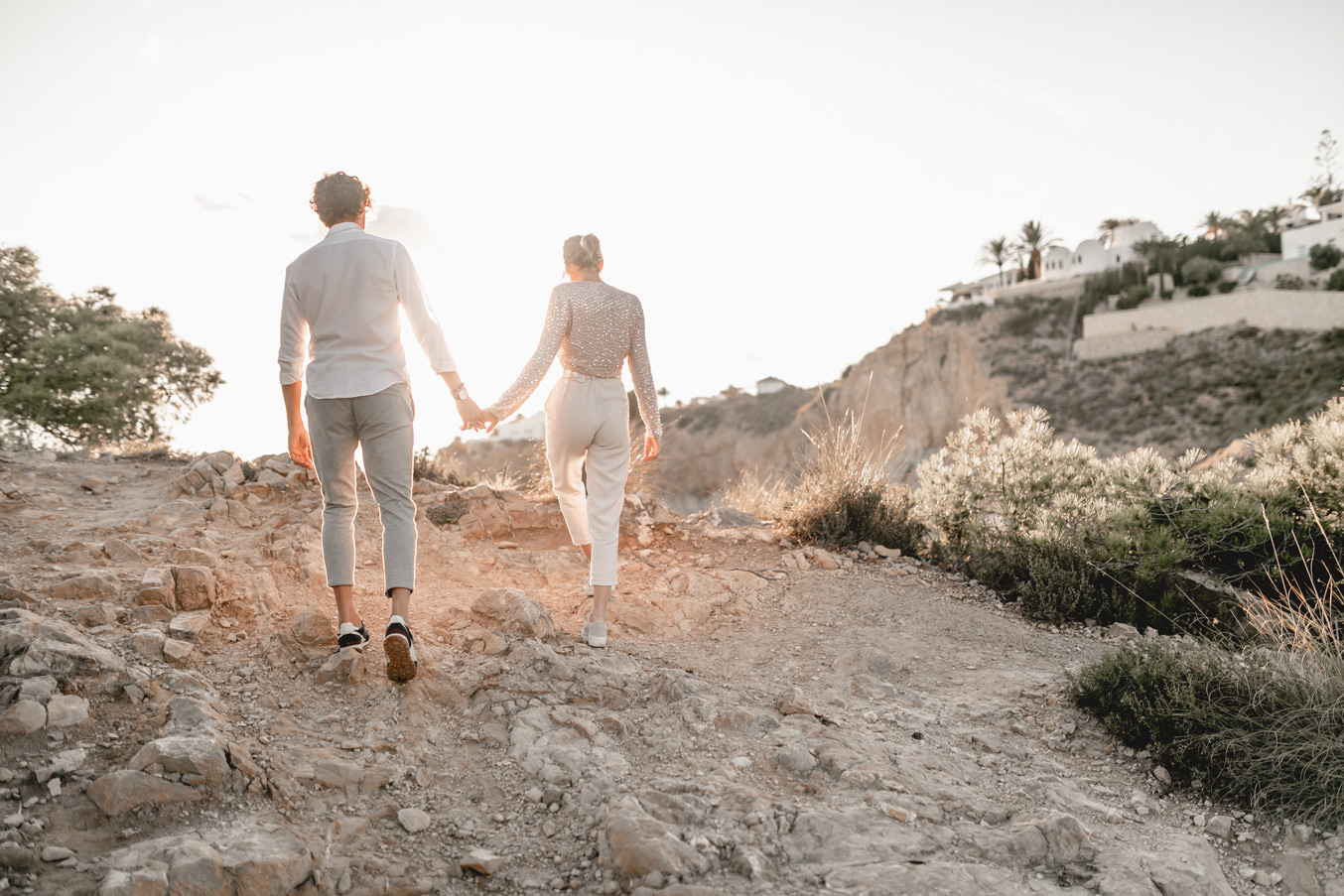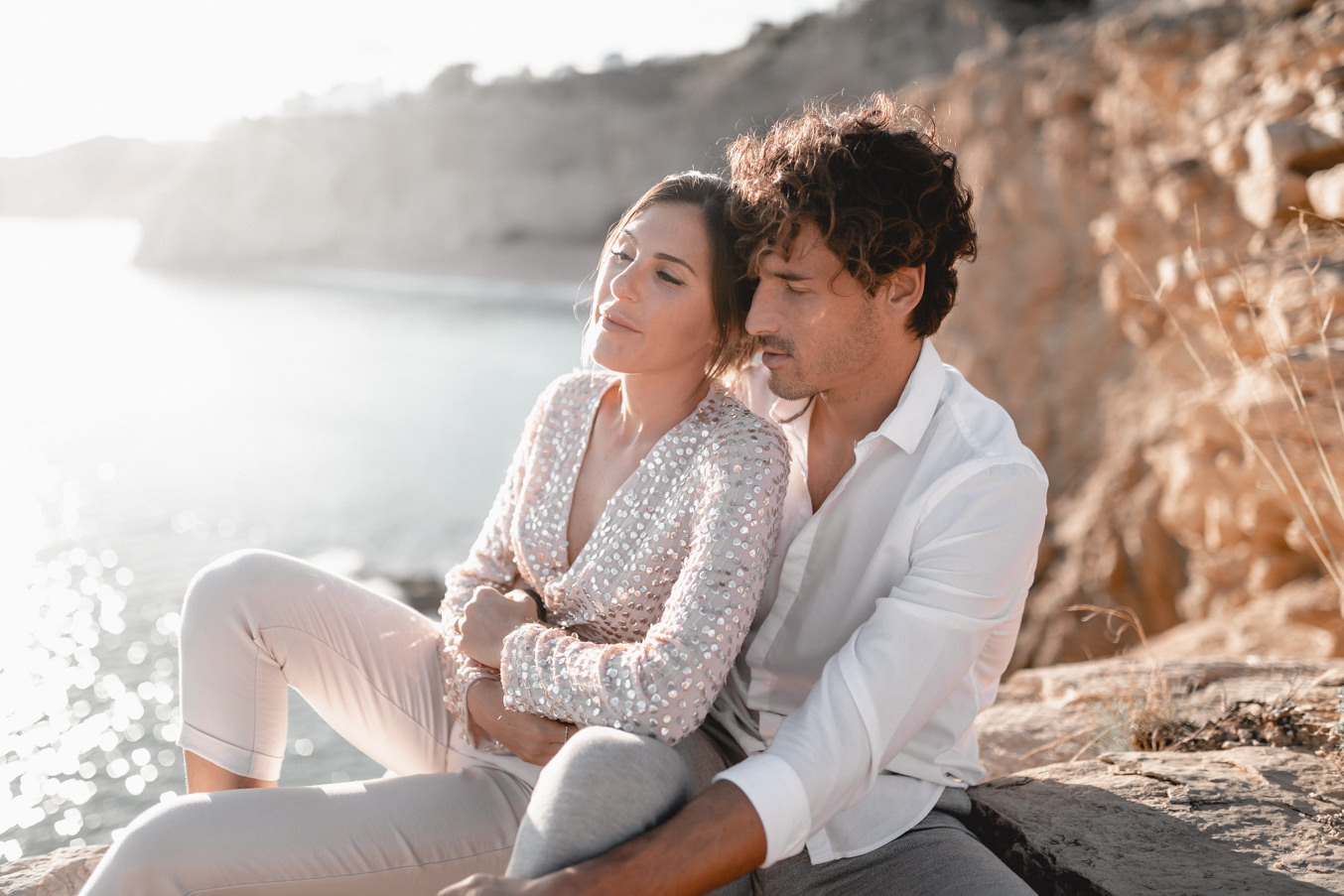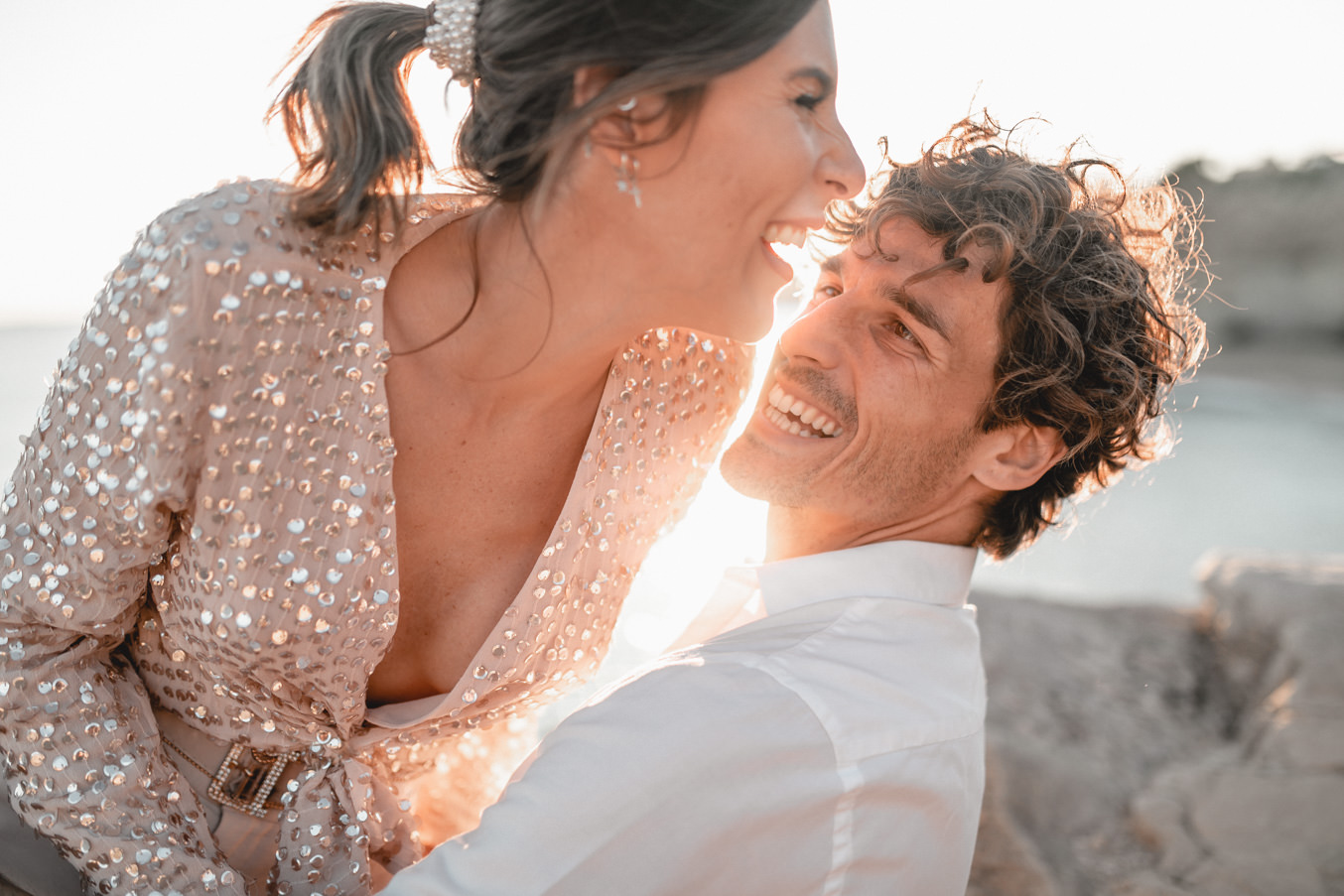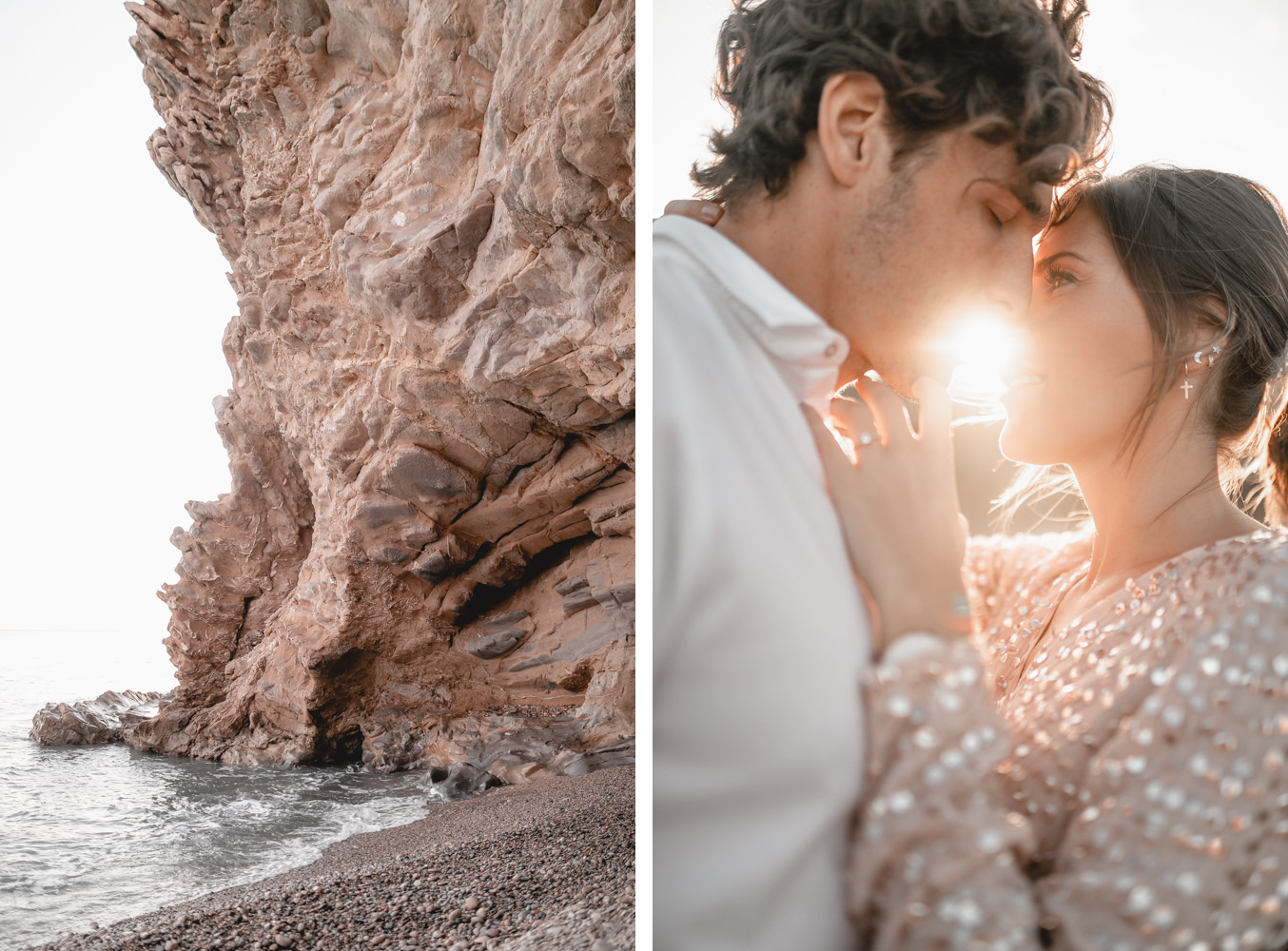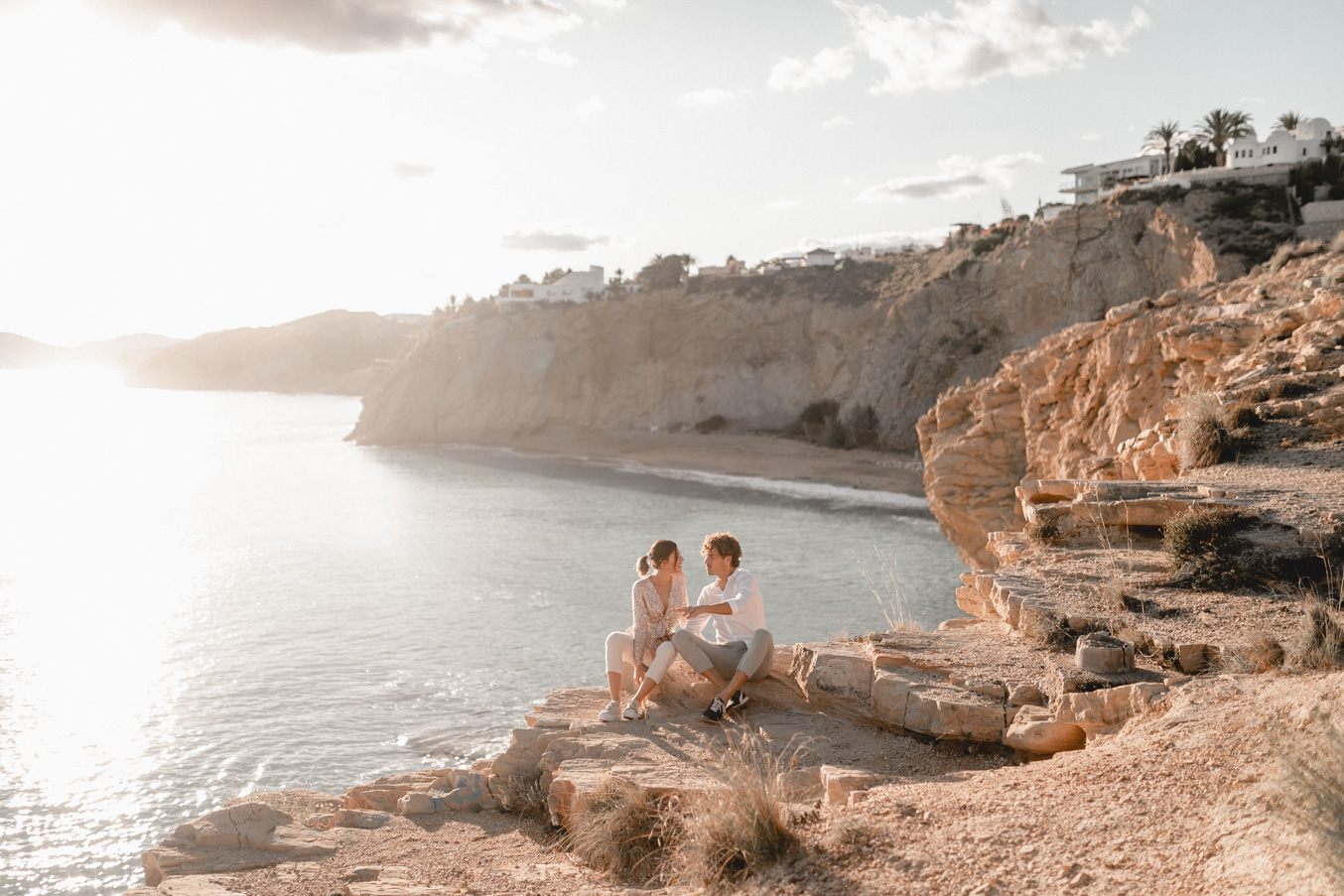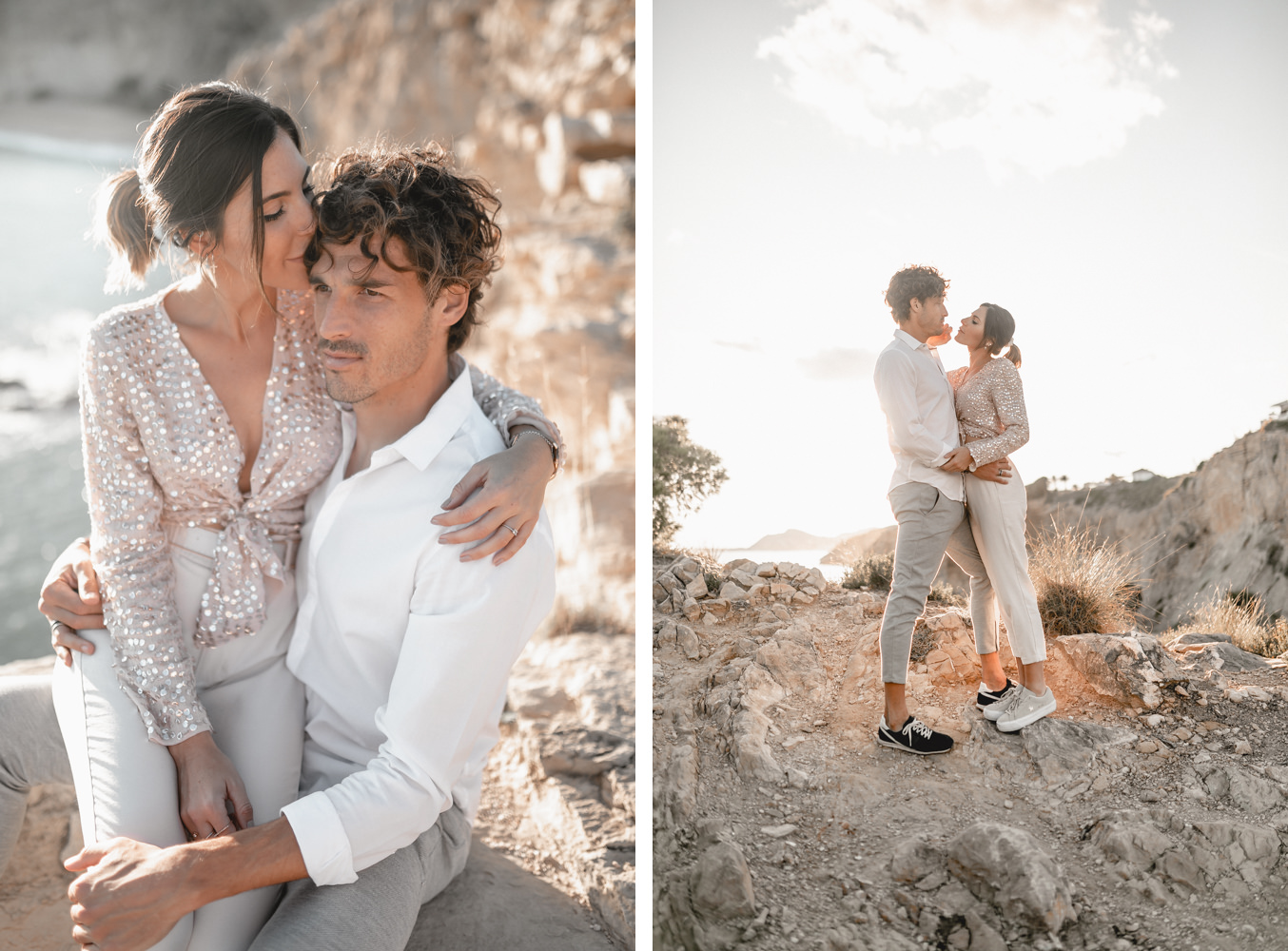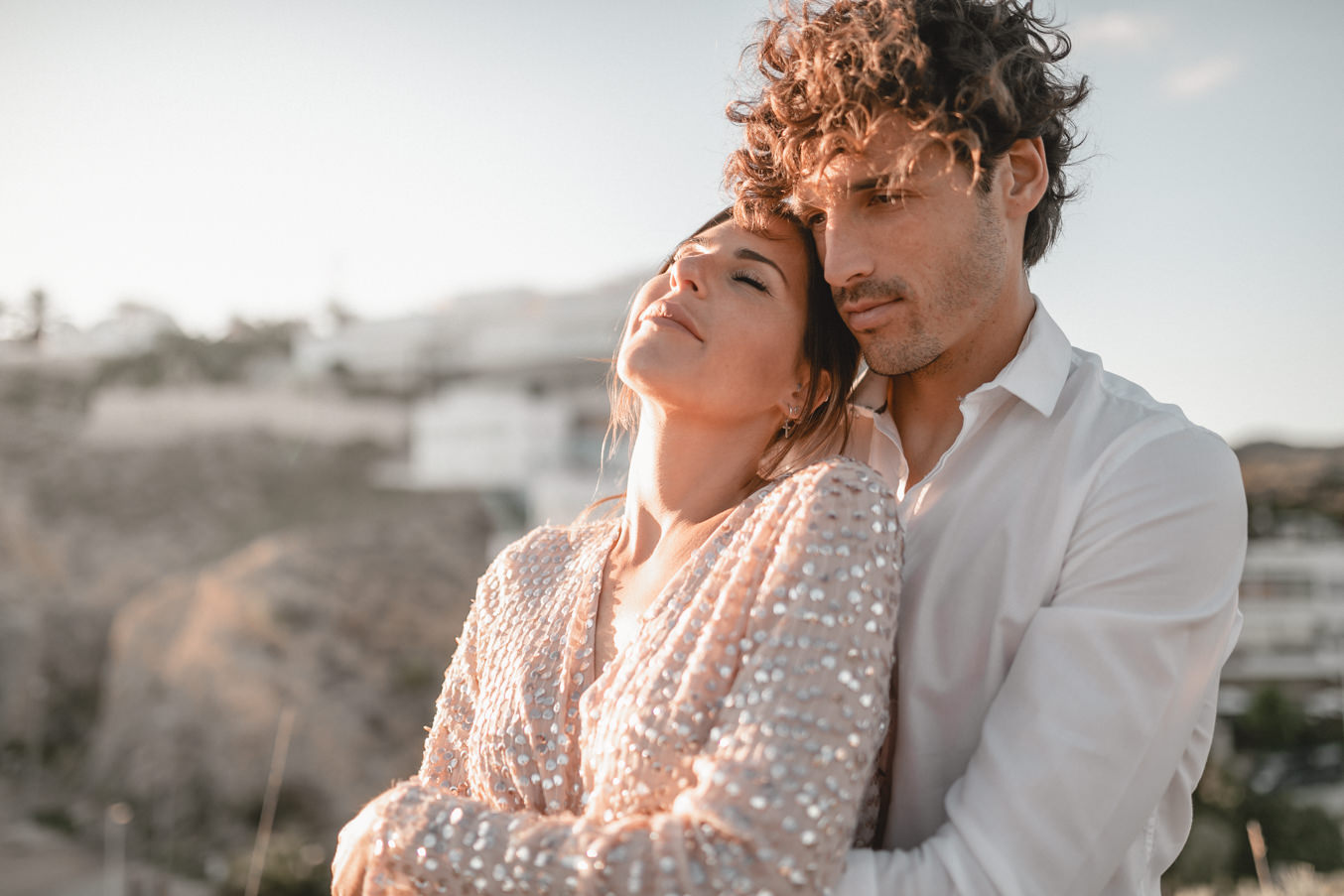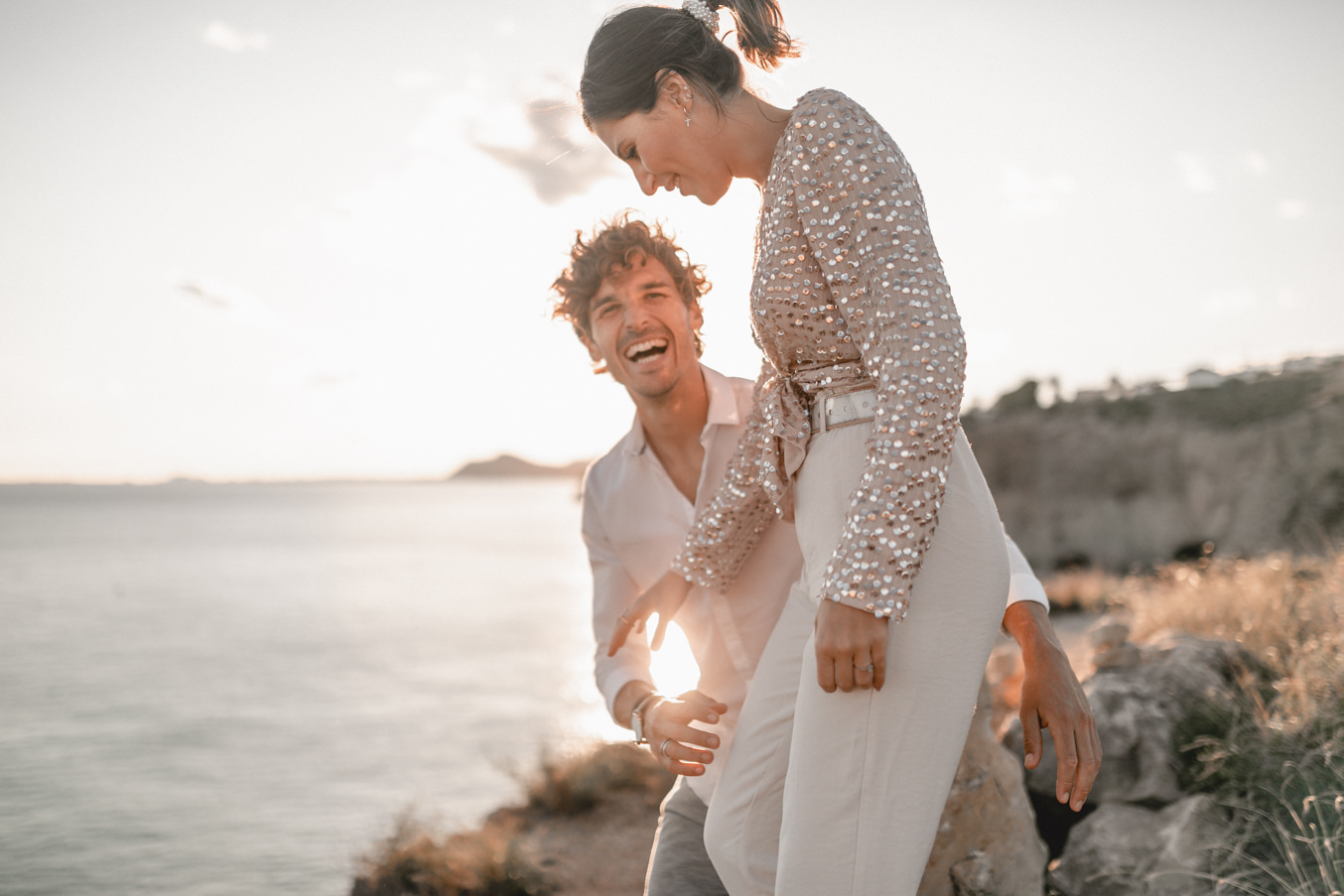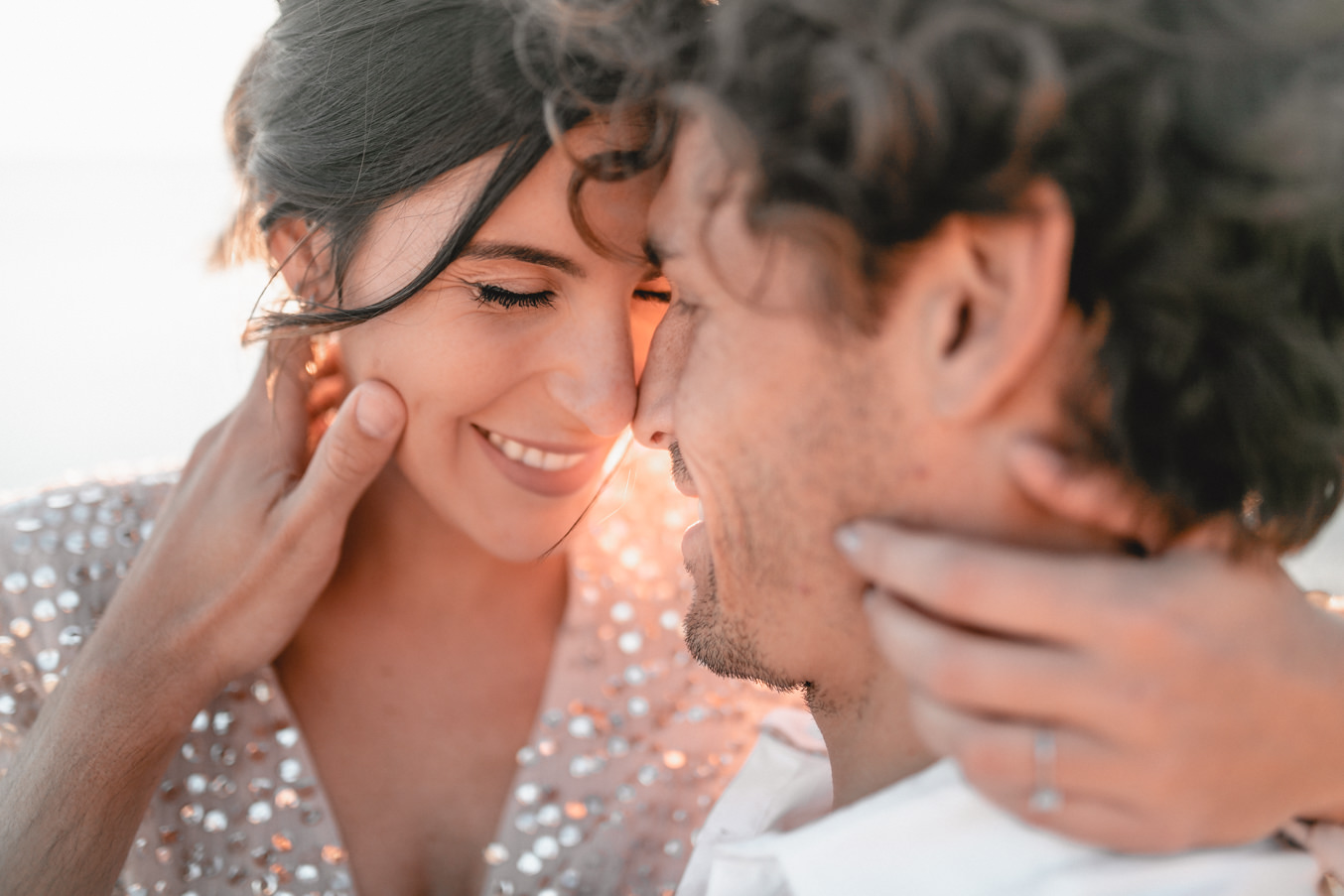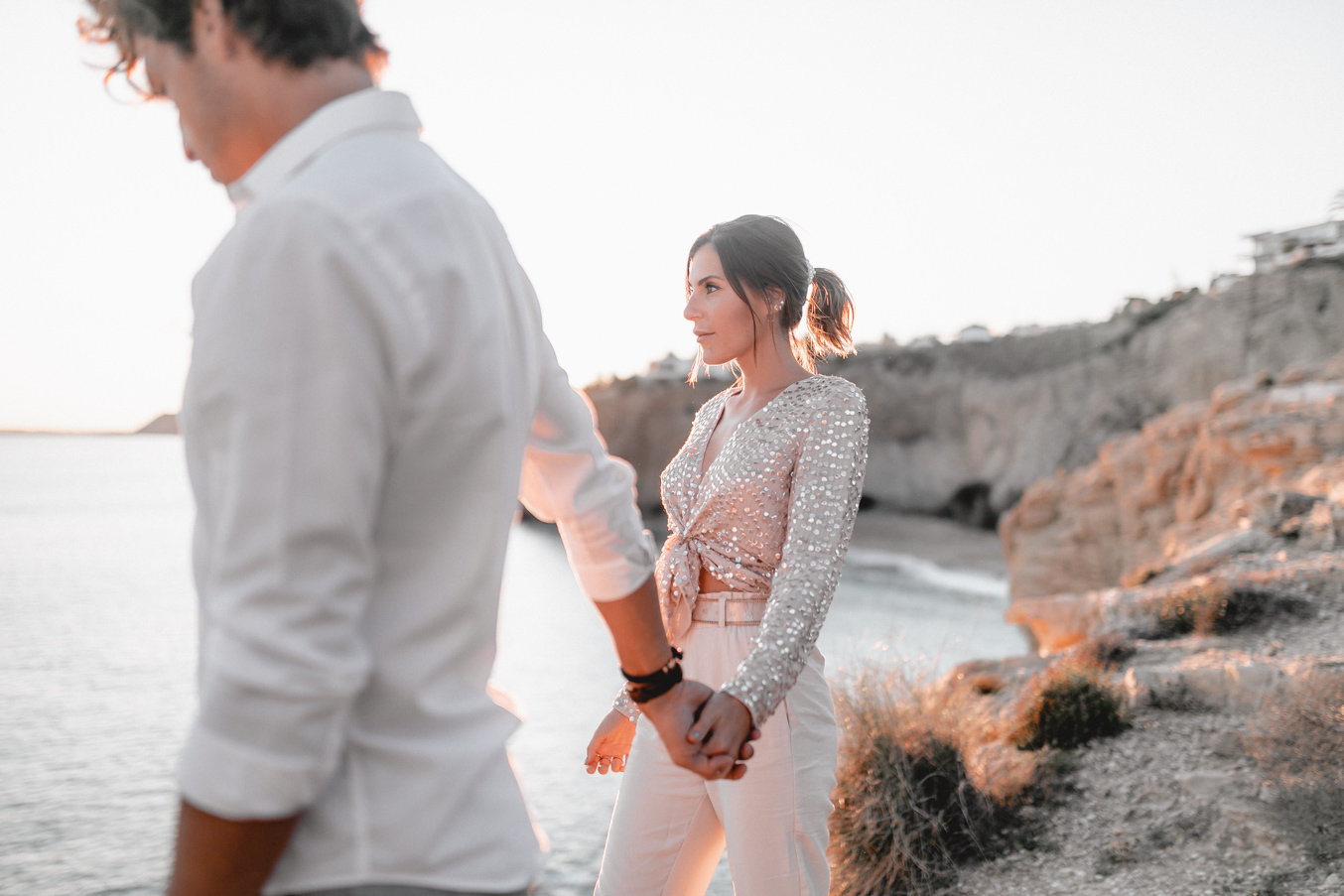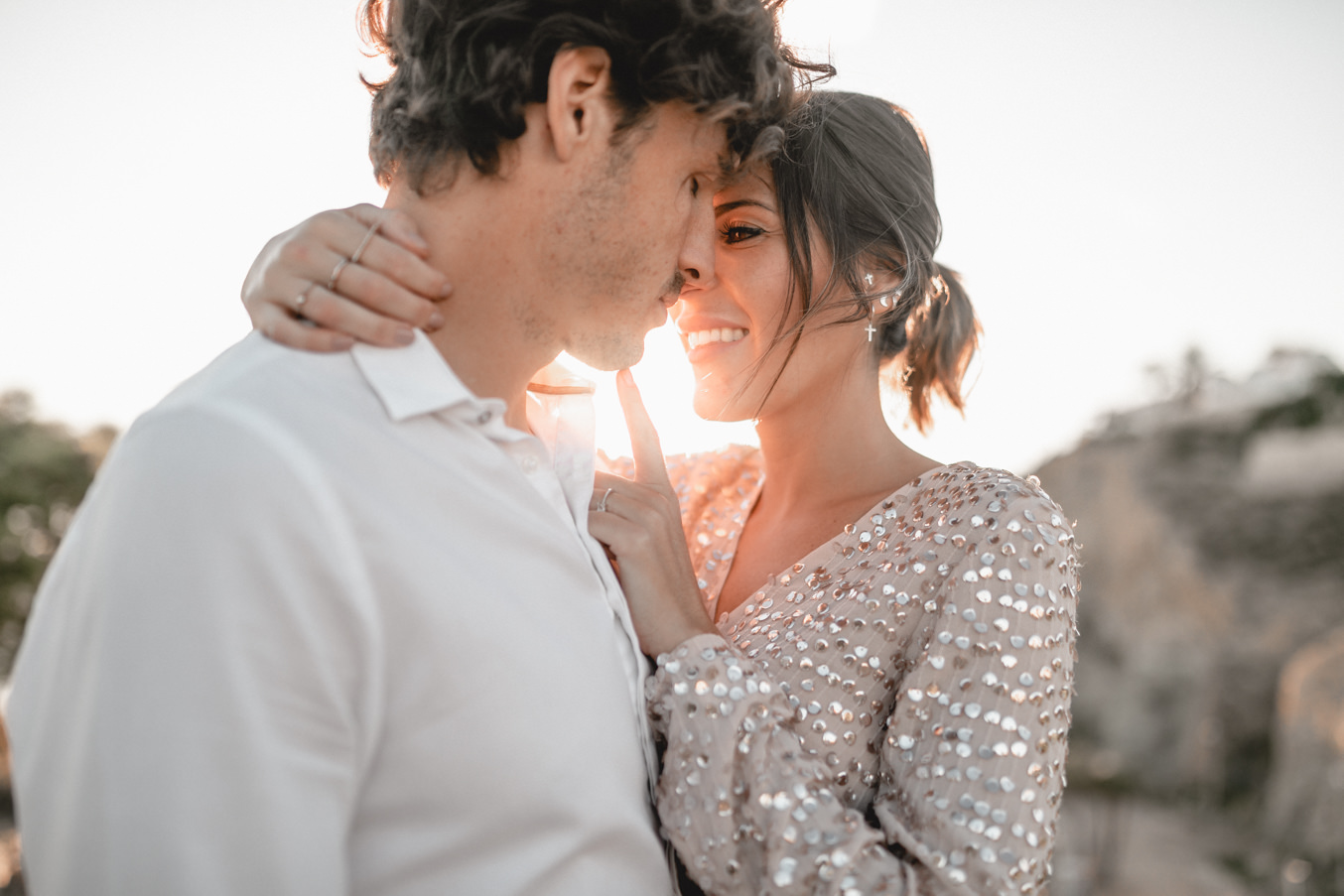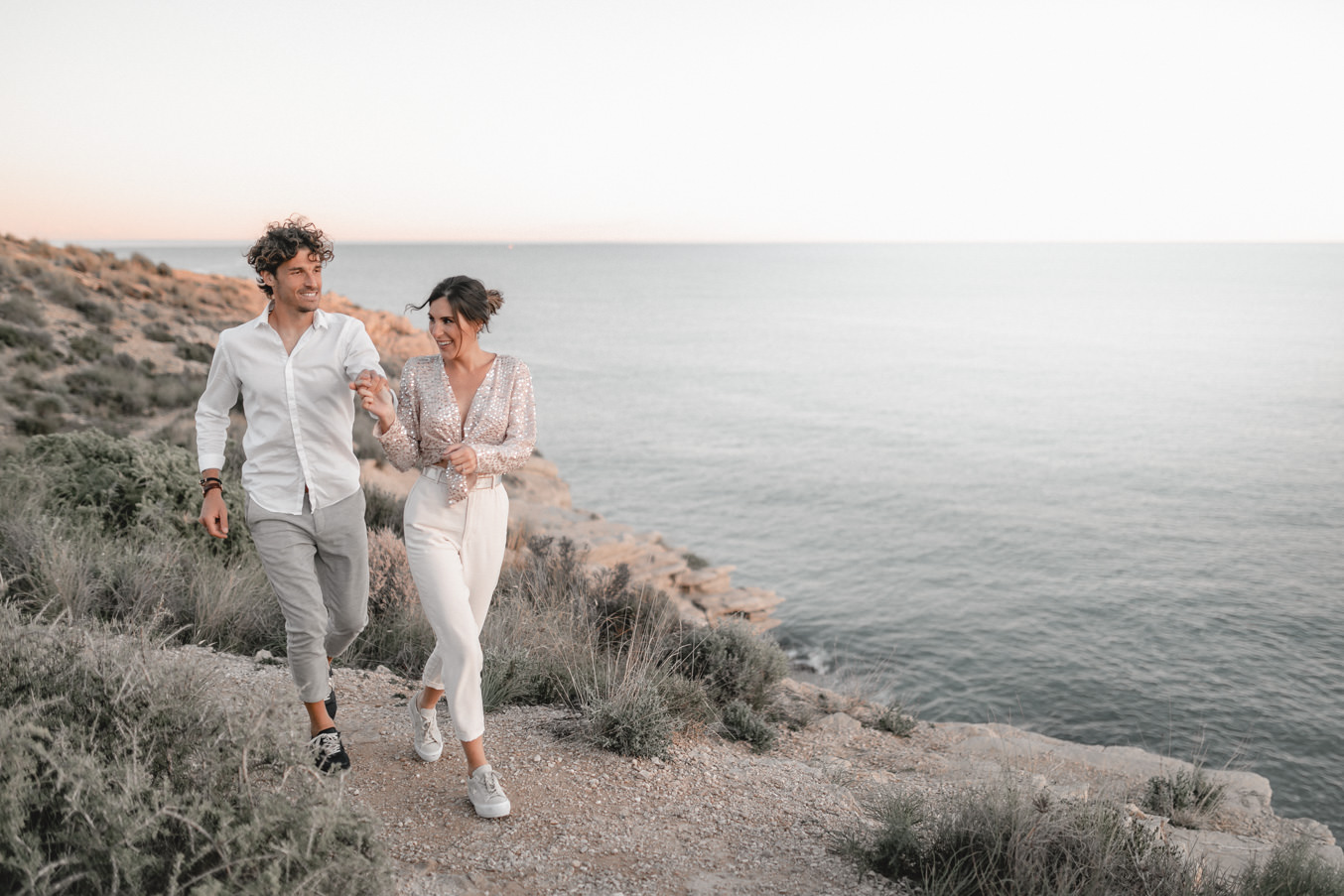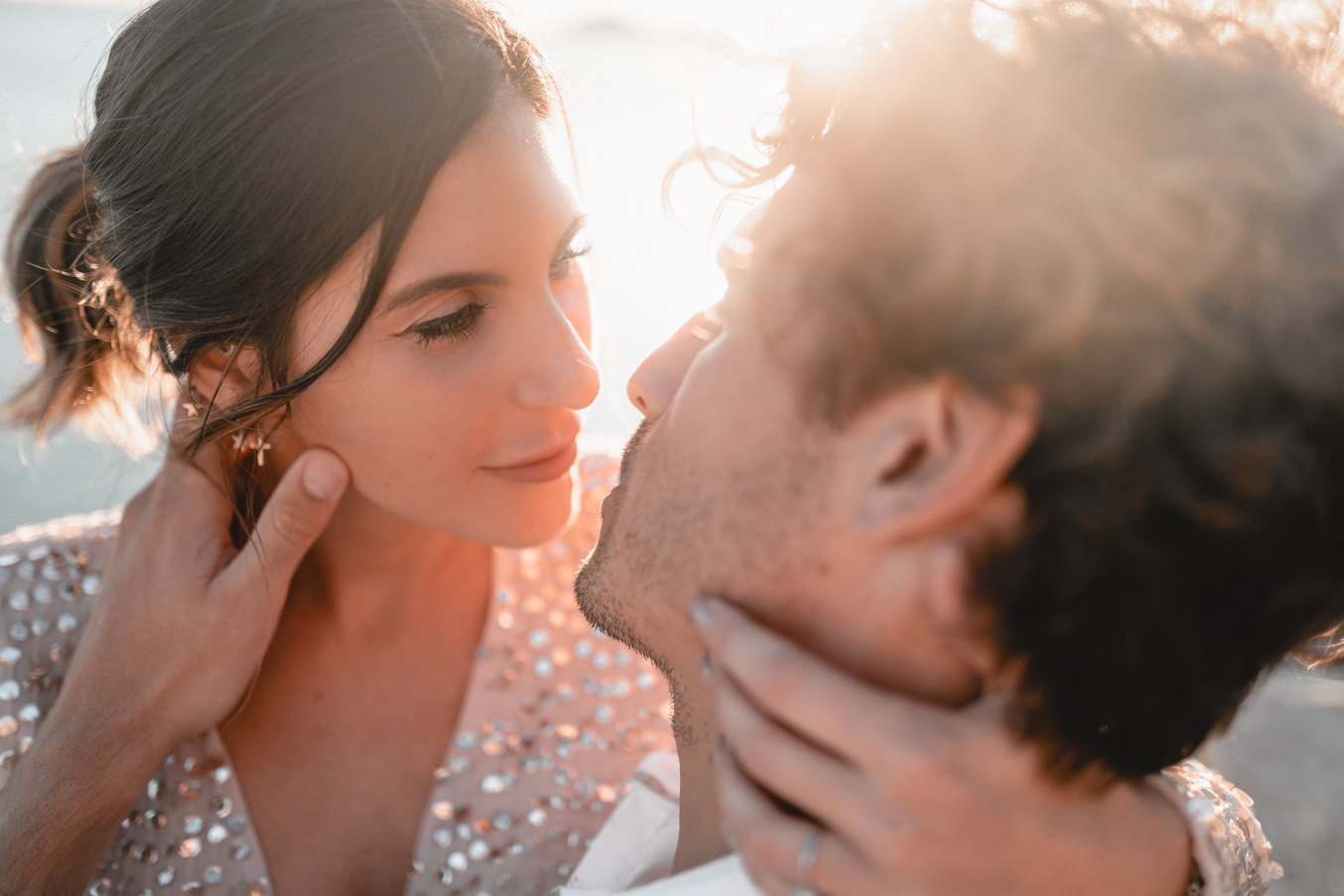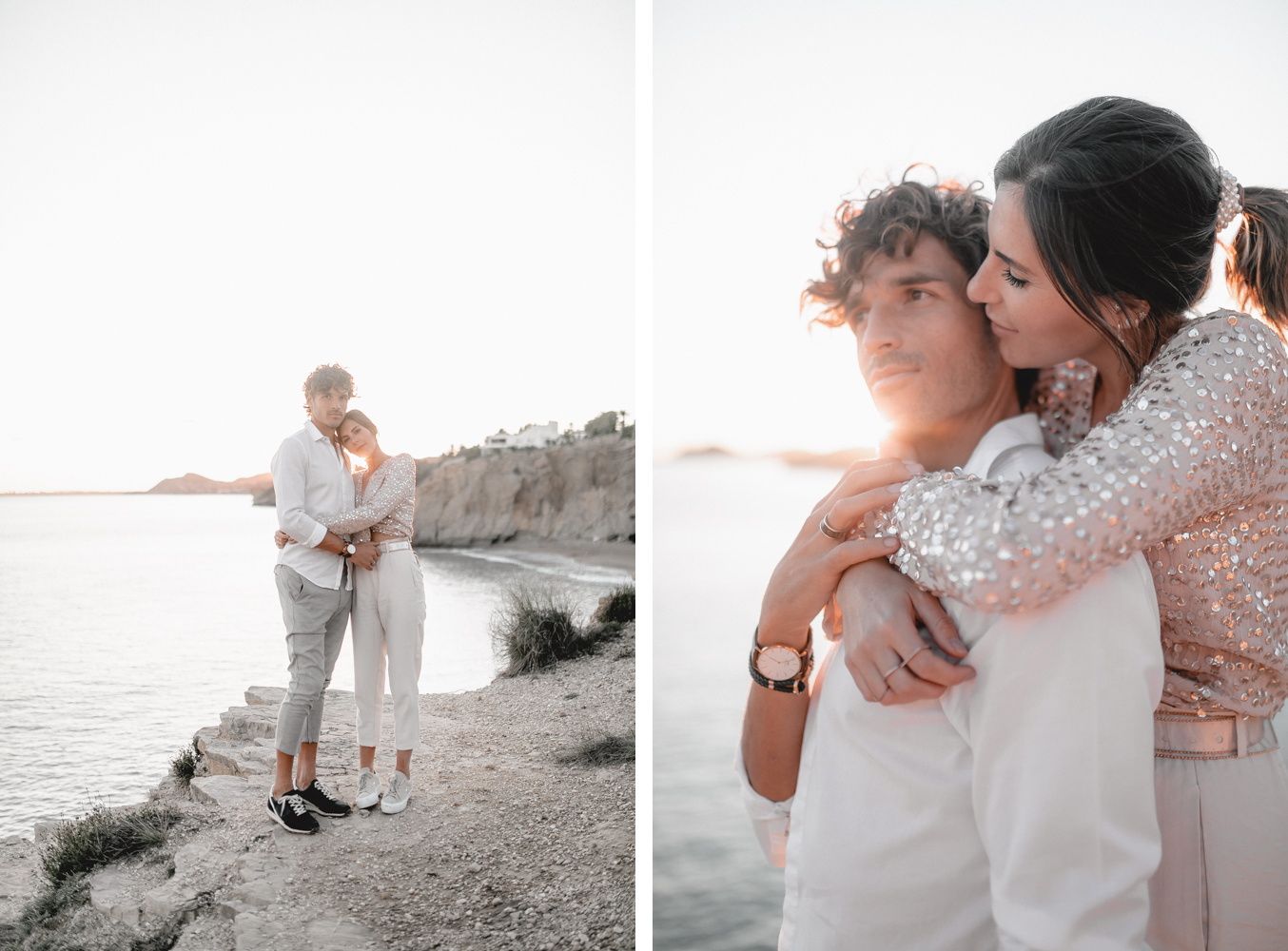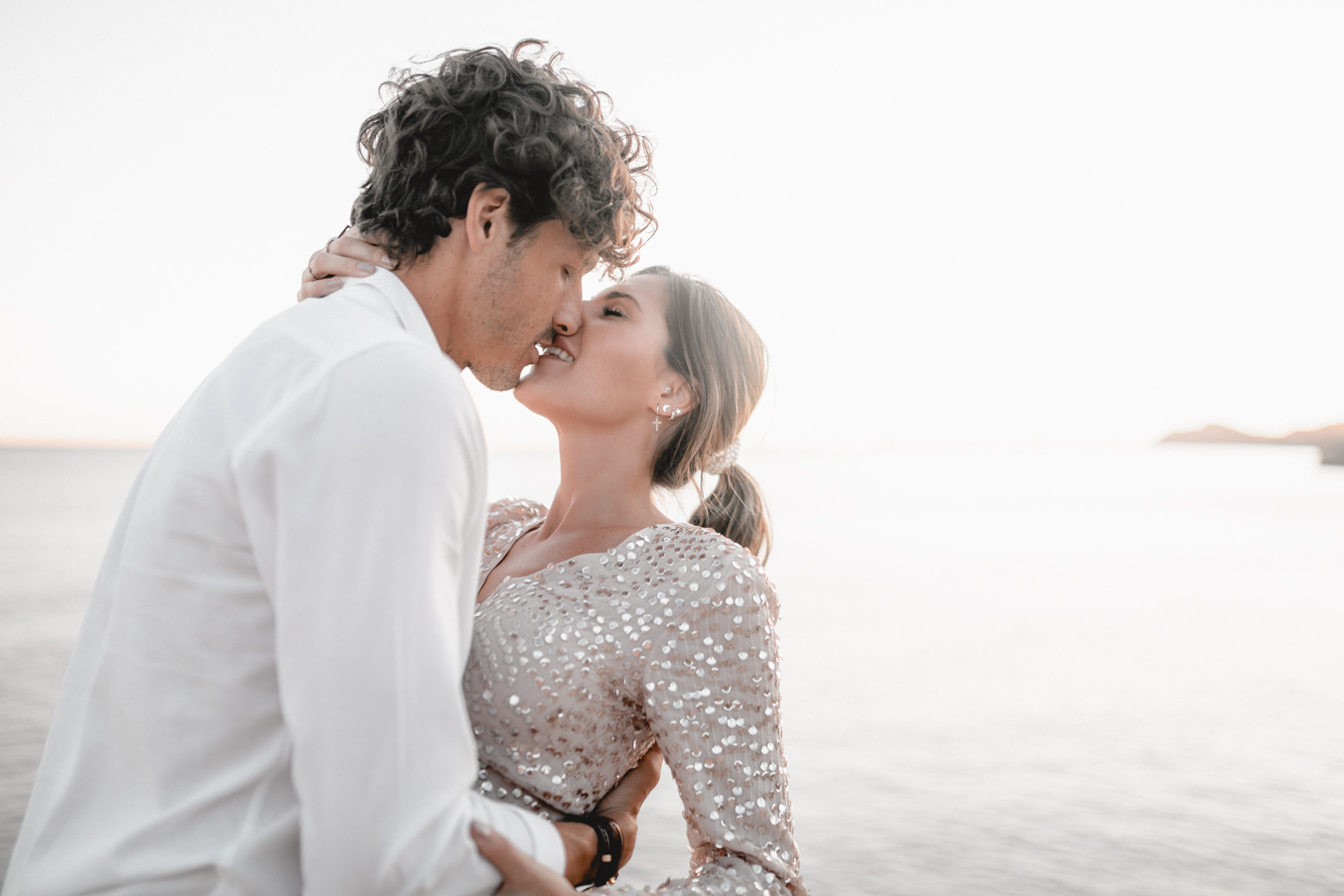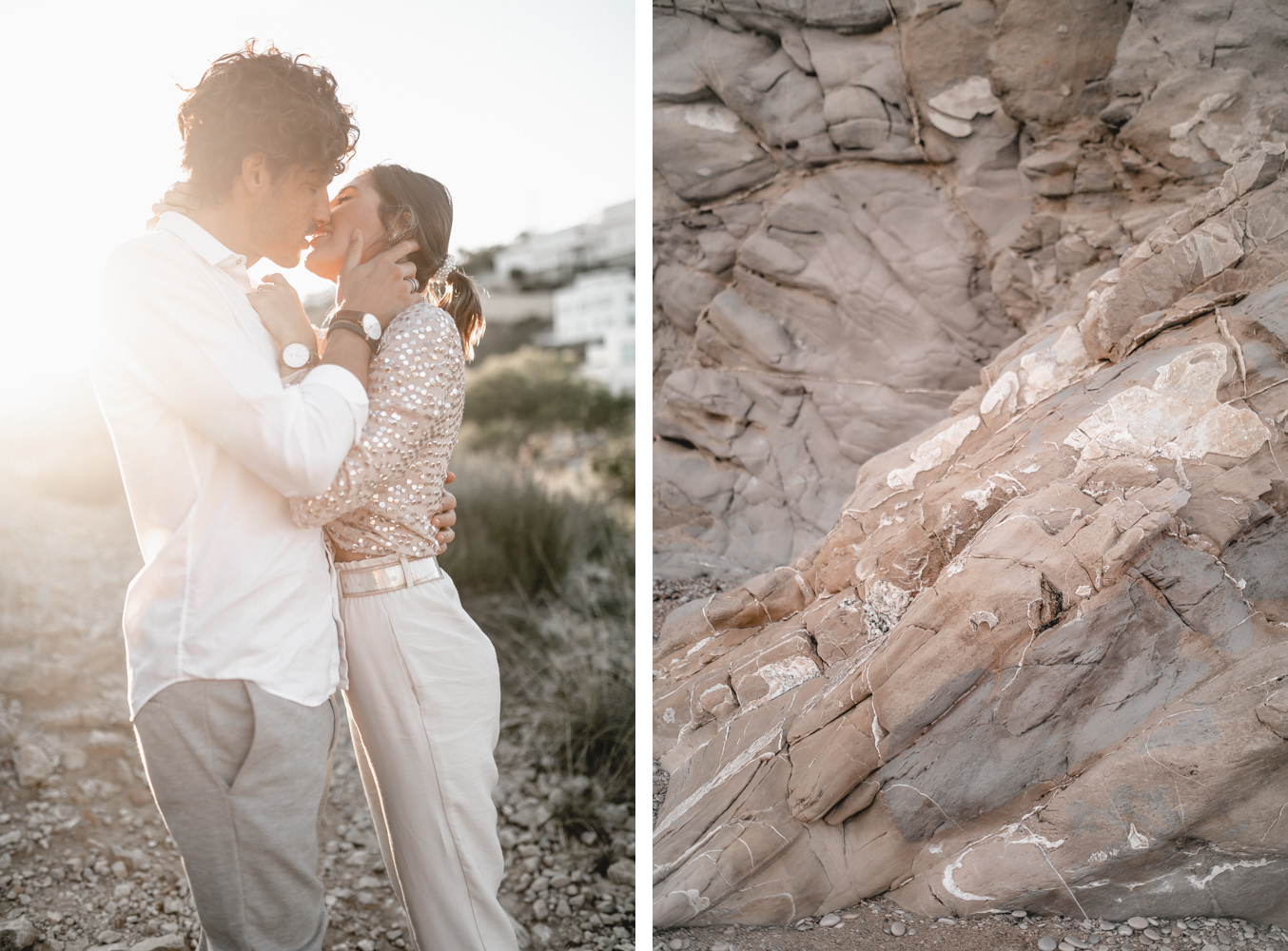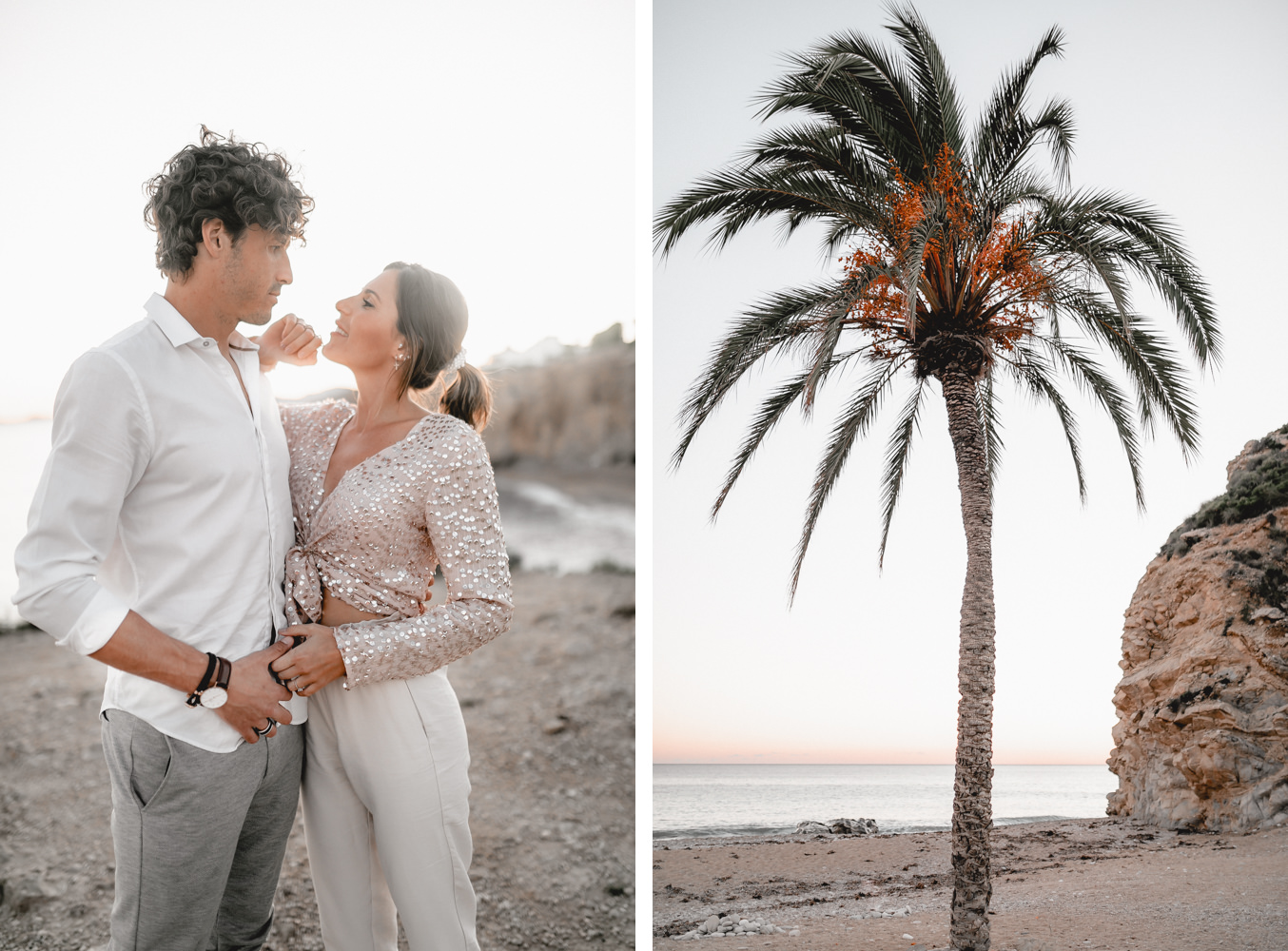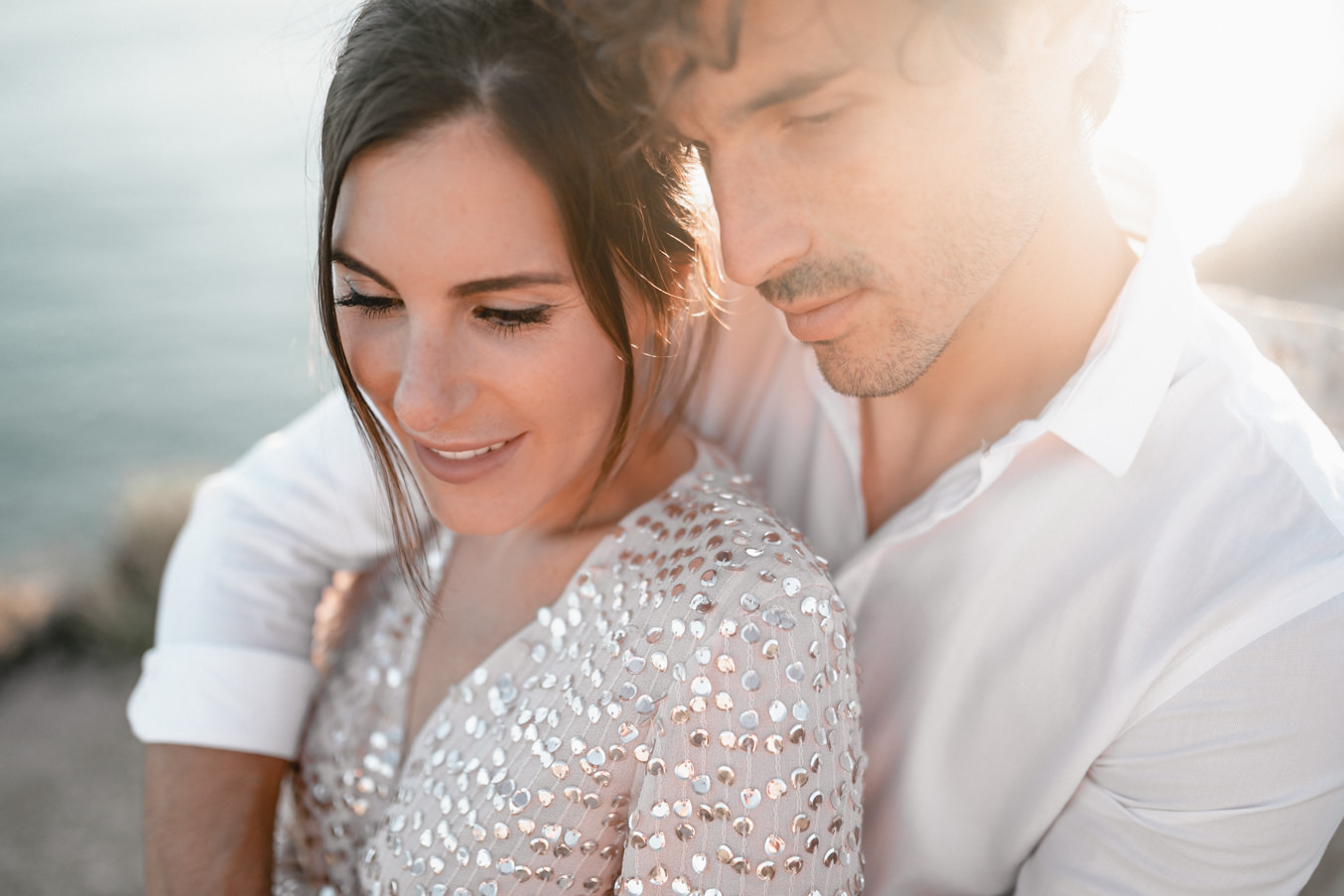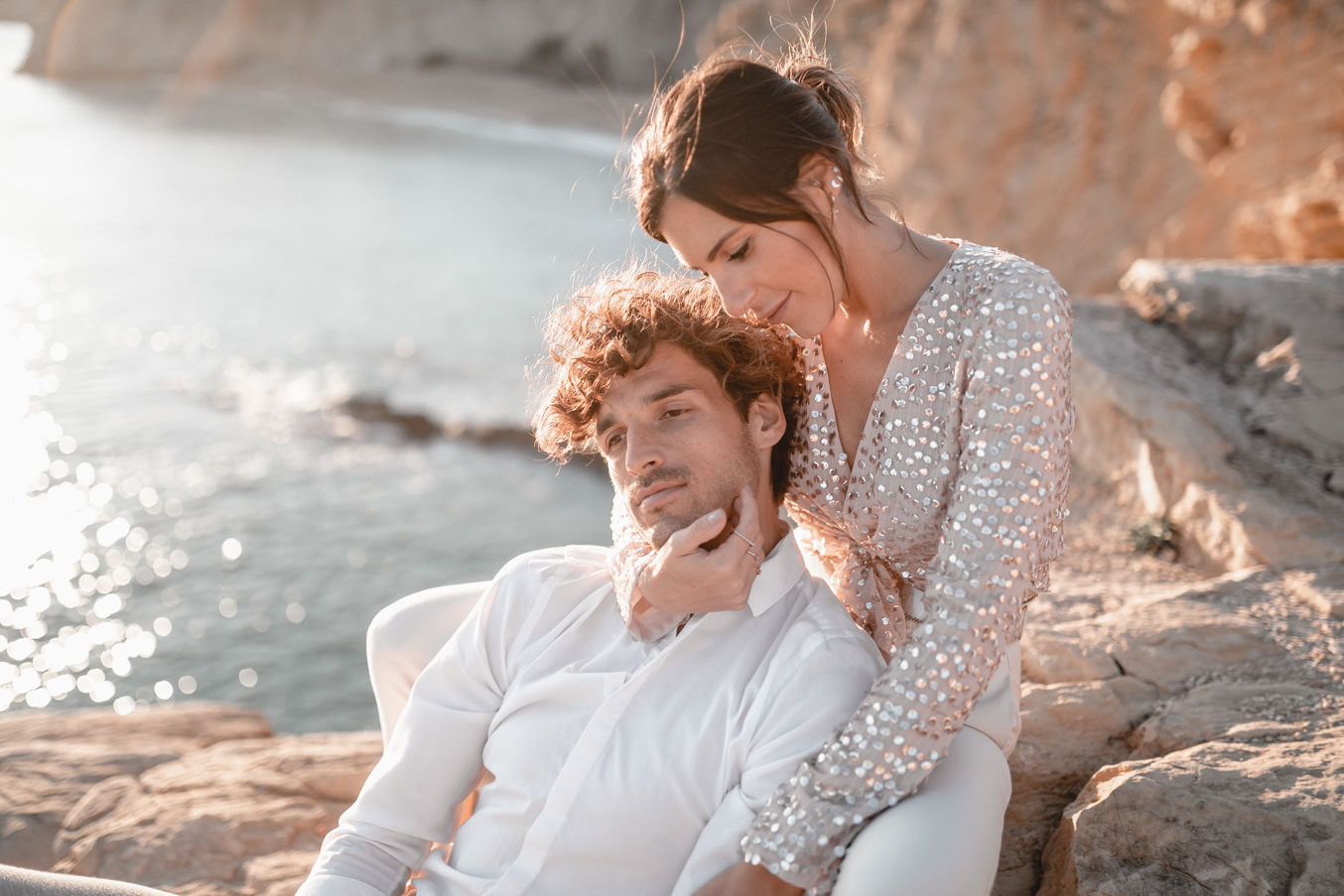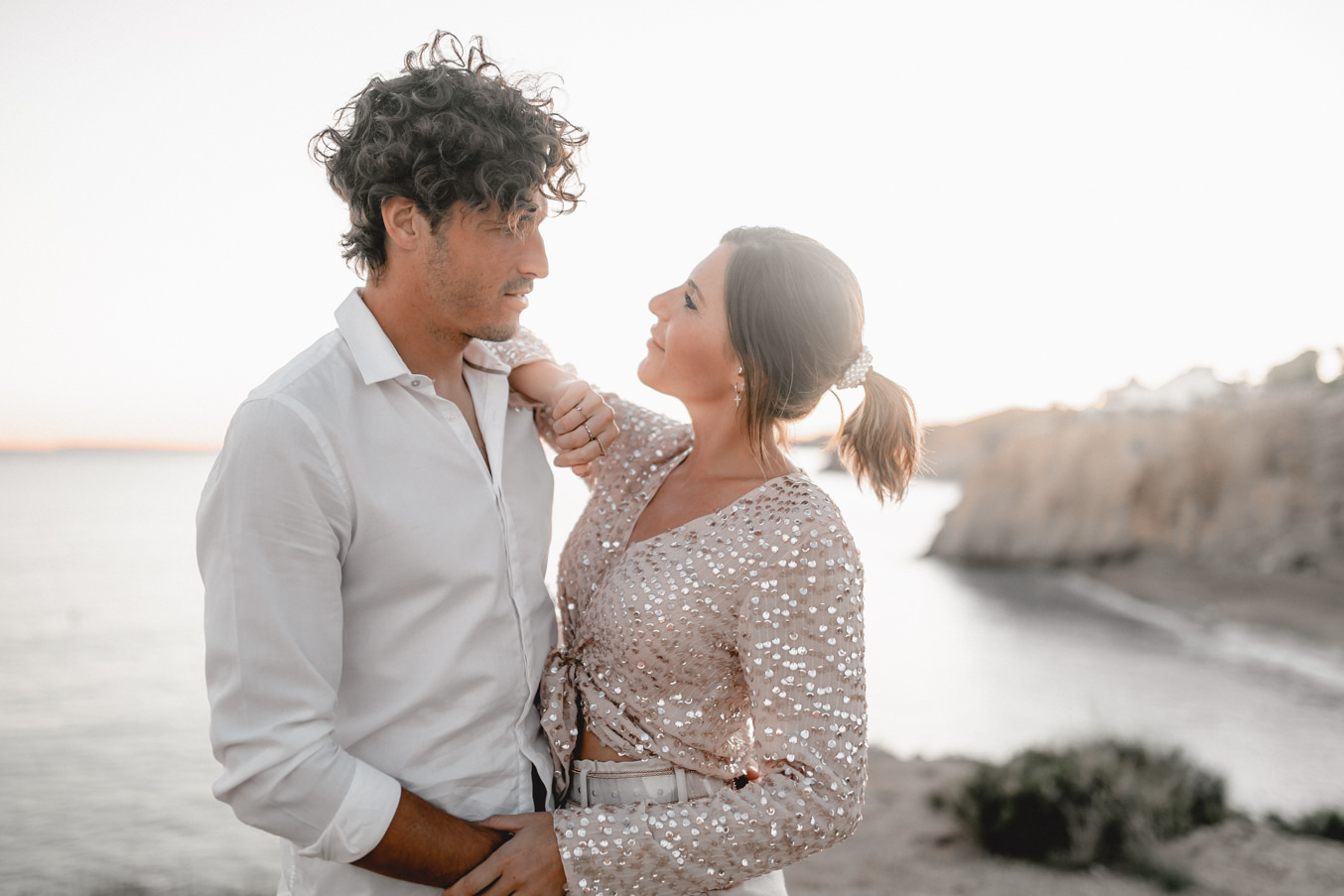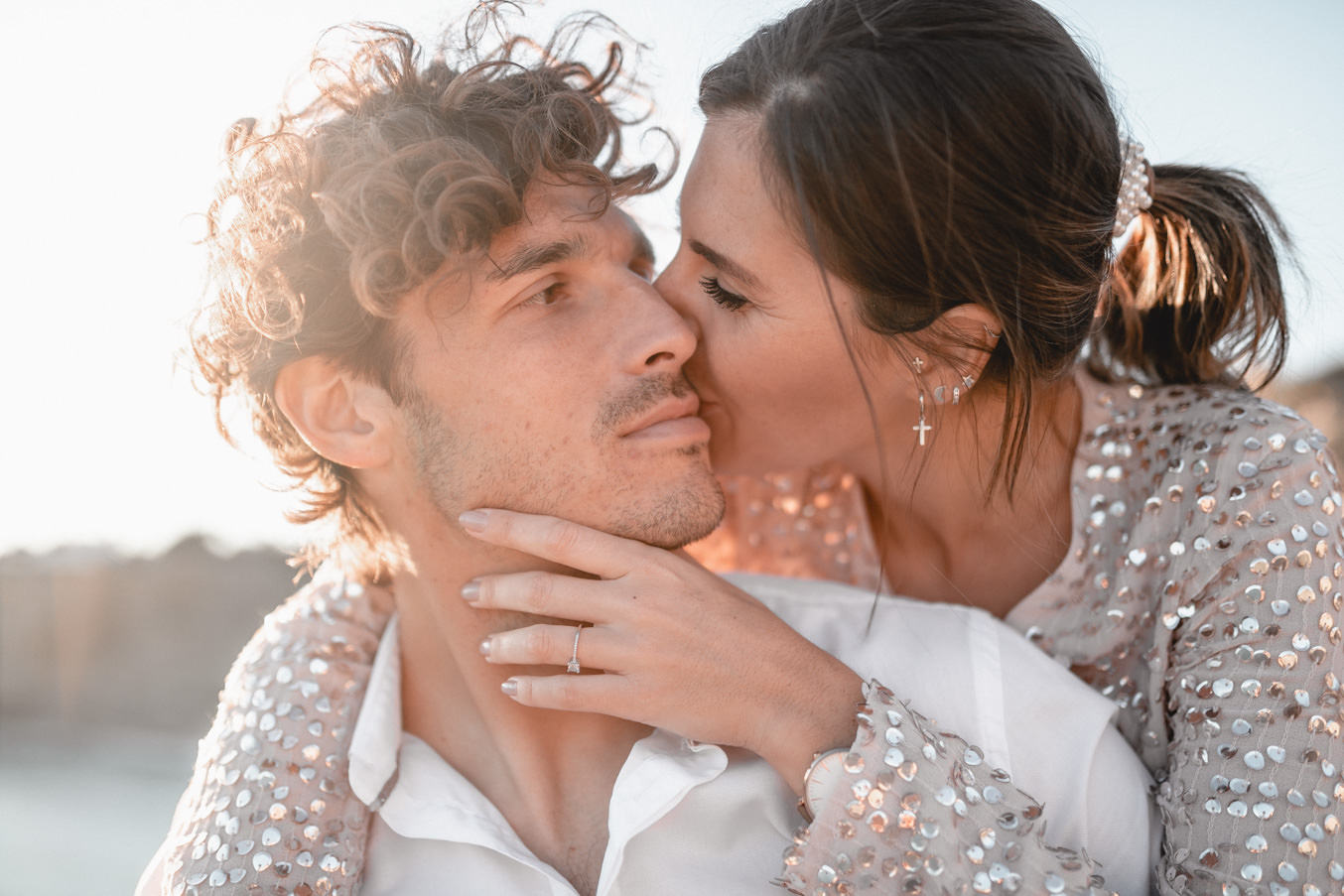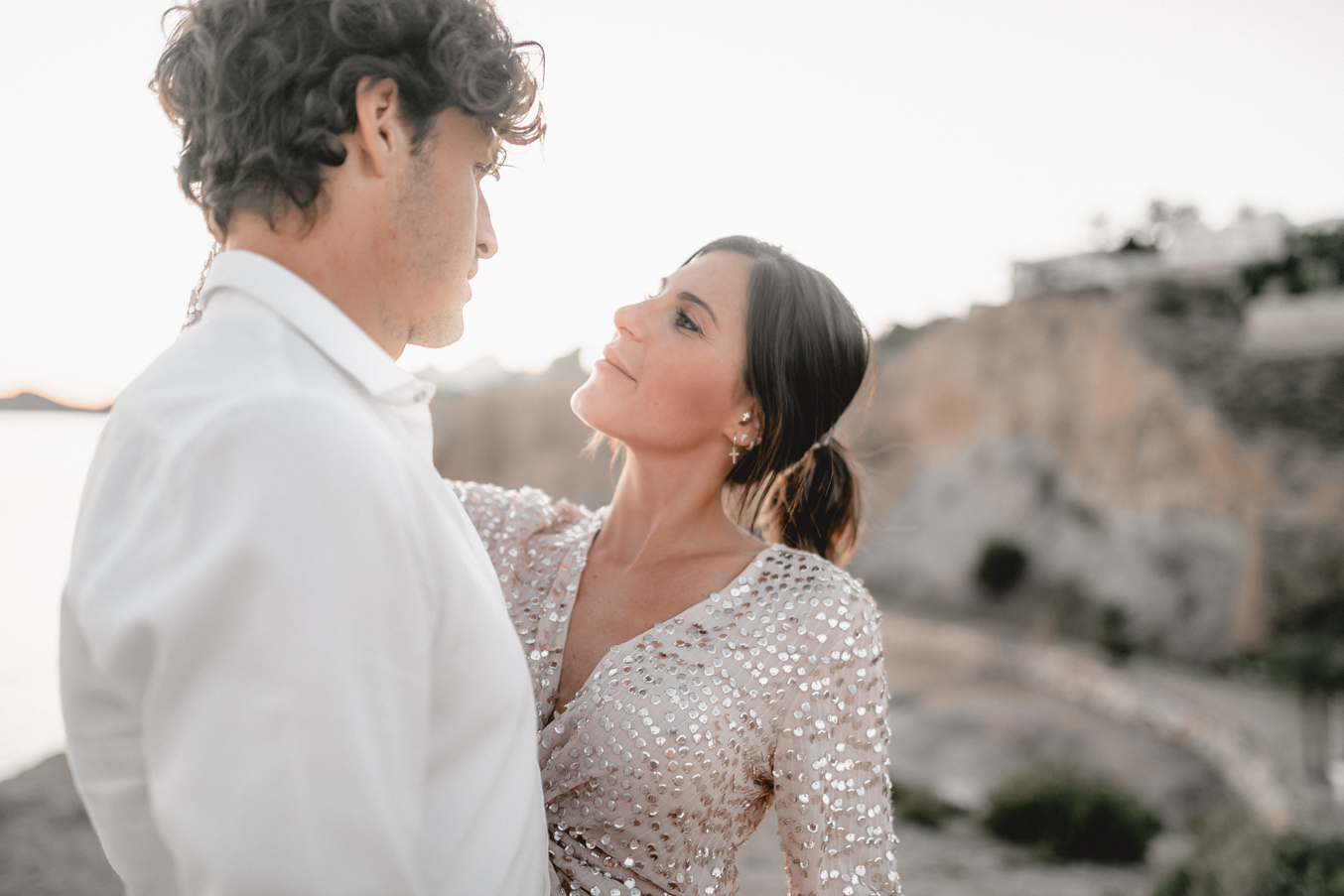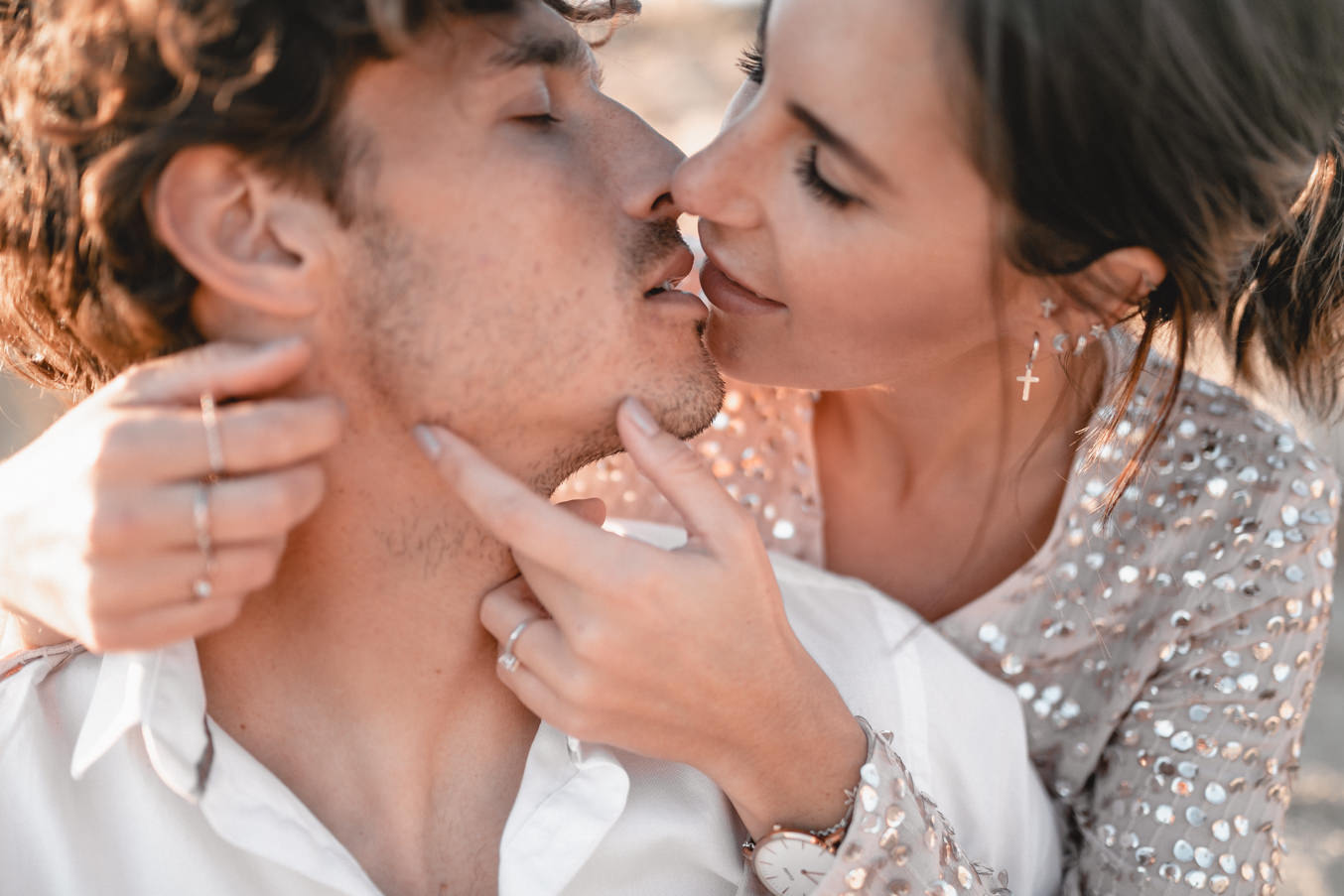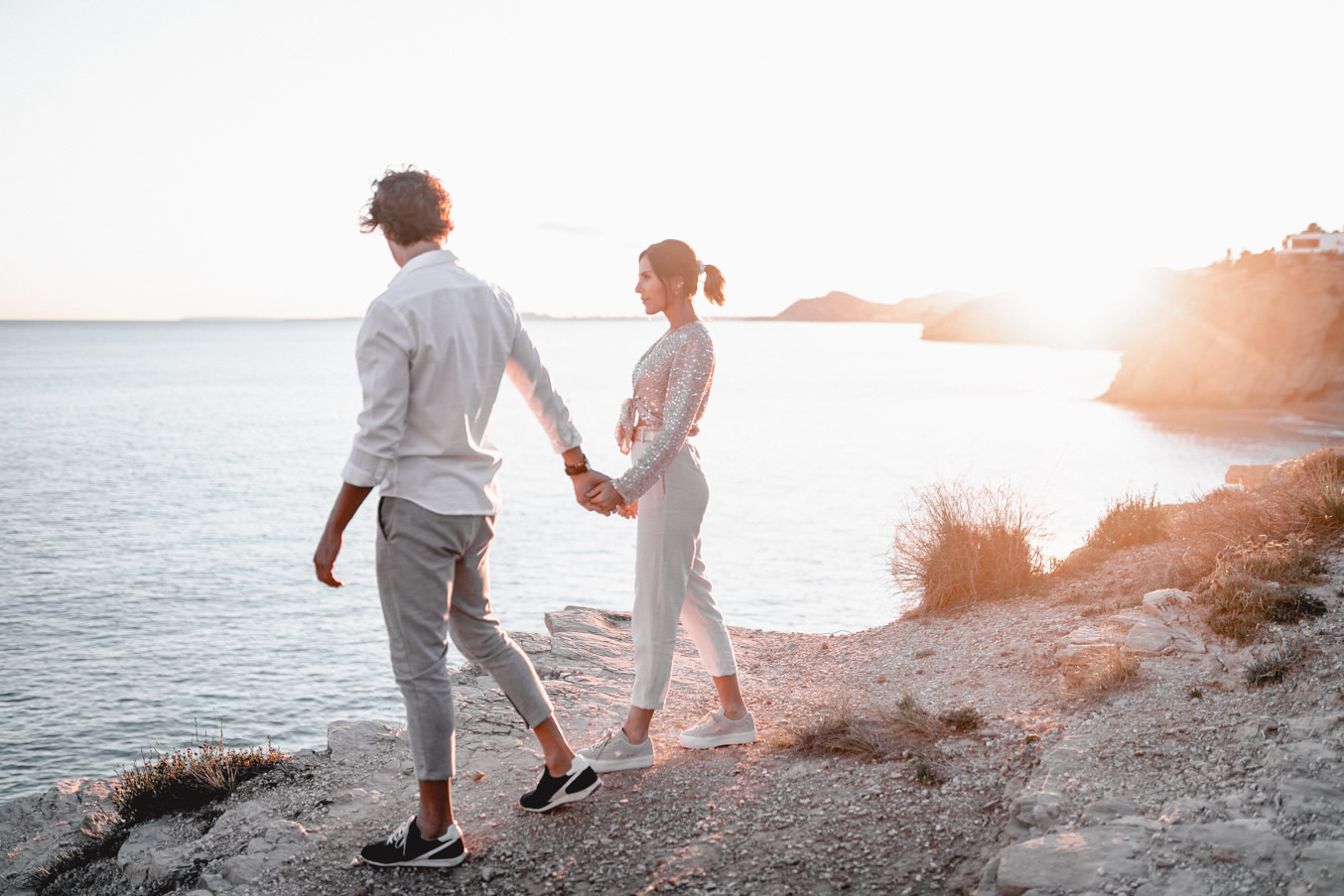 Spain does not only have the most beautiful beaches in Mallorca, Ibiza or on the mainland in Alicante. The places in the countryside are also beautiful and lively. I am especially impressed by the many mountains and hiking trails, which were, for me, not so typical for Spain. All the better that one can absorb the country and these beautiful places of Spain even more by doing little explorations.
Are you also planning a destination wedding in Spain? On Mallorca, Ibiza or the mainland in Alicante? Destination weddings in Spain or Mediterranean countries are especially nice. The beautiful weather is not guaranteed, but the sun is more likely shining than in Germany.
Drop me some lines if you would like to plan a destination wedding, if you know Spain's mountains or just wanted to say "hi". I look forward to your message.