TUSCANY WEDDING AT LA PESCAIA RESORT
DESTINATION WEDDING PHOTOGRAPHER IN TUSCANY, ITALY
These two stole my heart with their dreamy wedding in Tuscany, Italy. When we first met and they've told me about their vision of a 3-day wedding celebration in Italy I was immediately in love. They've planned a civil wedding on the beach with their closest family, a get together with all their guest on the next day and their lovely outdoor wedding in the beautiful La Pescaia Resort on the third day.
When it came to the wedding day I was so excited for even more beauty to come up. The venue, La Pescaia Resort, is such an amazing place to celebrate a day like this. They had a reception with lots of tasty drinks before the ceremony so that their guests won't be thirsty while their ceremony in the sun. It was a pretty hot day so lovely Katrin, the wedding planner, took some paper umbrellas from Germany to Italy. It was a blast for the guests so they could enjoy the ceremony with lots of laughter and happy tears. After having an emotional ceremony and giving their vows to each other they walked back to the pool area where they had their reception and a little bridal couple shoot in the wild jasmine blossom (it smelled so good!).
The dinner took place in the courtyard of the Pescaia Resort decorated with lots of flowers and fairy lights. I love these kinds of outdoors dinners and it's perfect to plan them in warm summer days like this one. I took them to a beautiful view over Tuscany while having dinner cause it was the perfect light while sunset and so worth it. The colors in mediterranean countries are always so beautiful.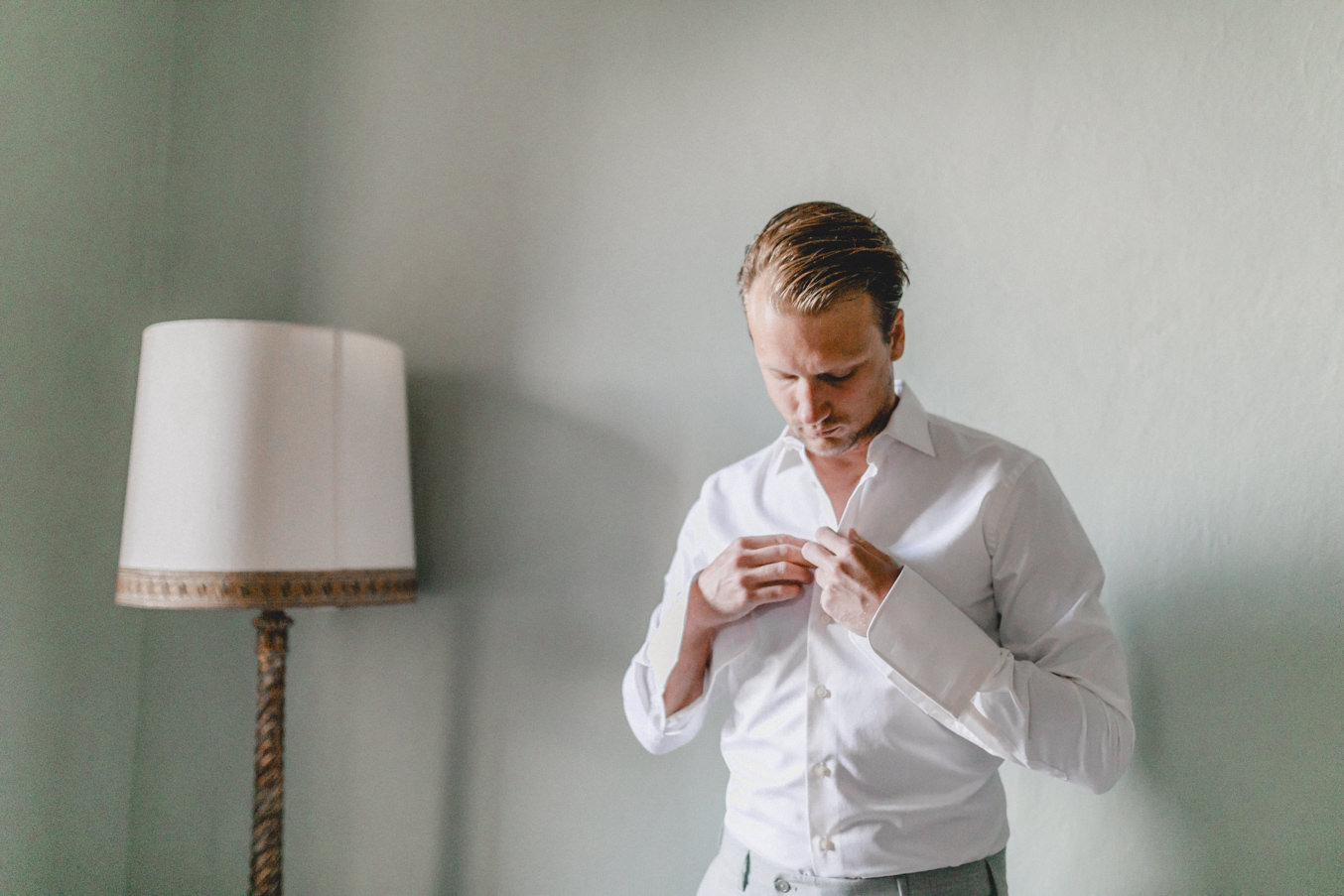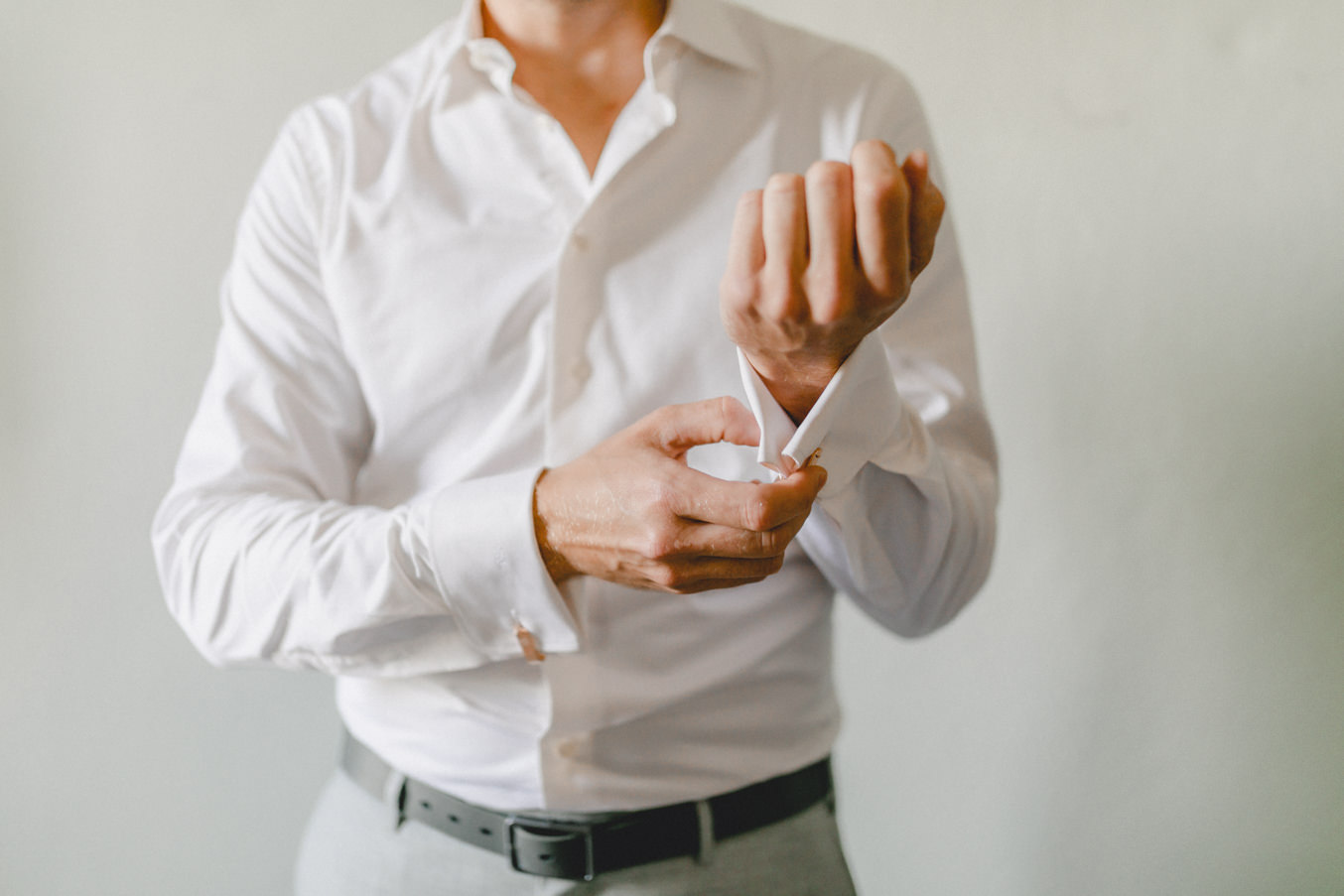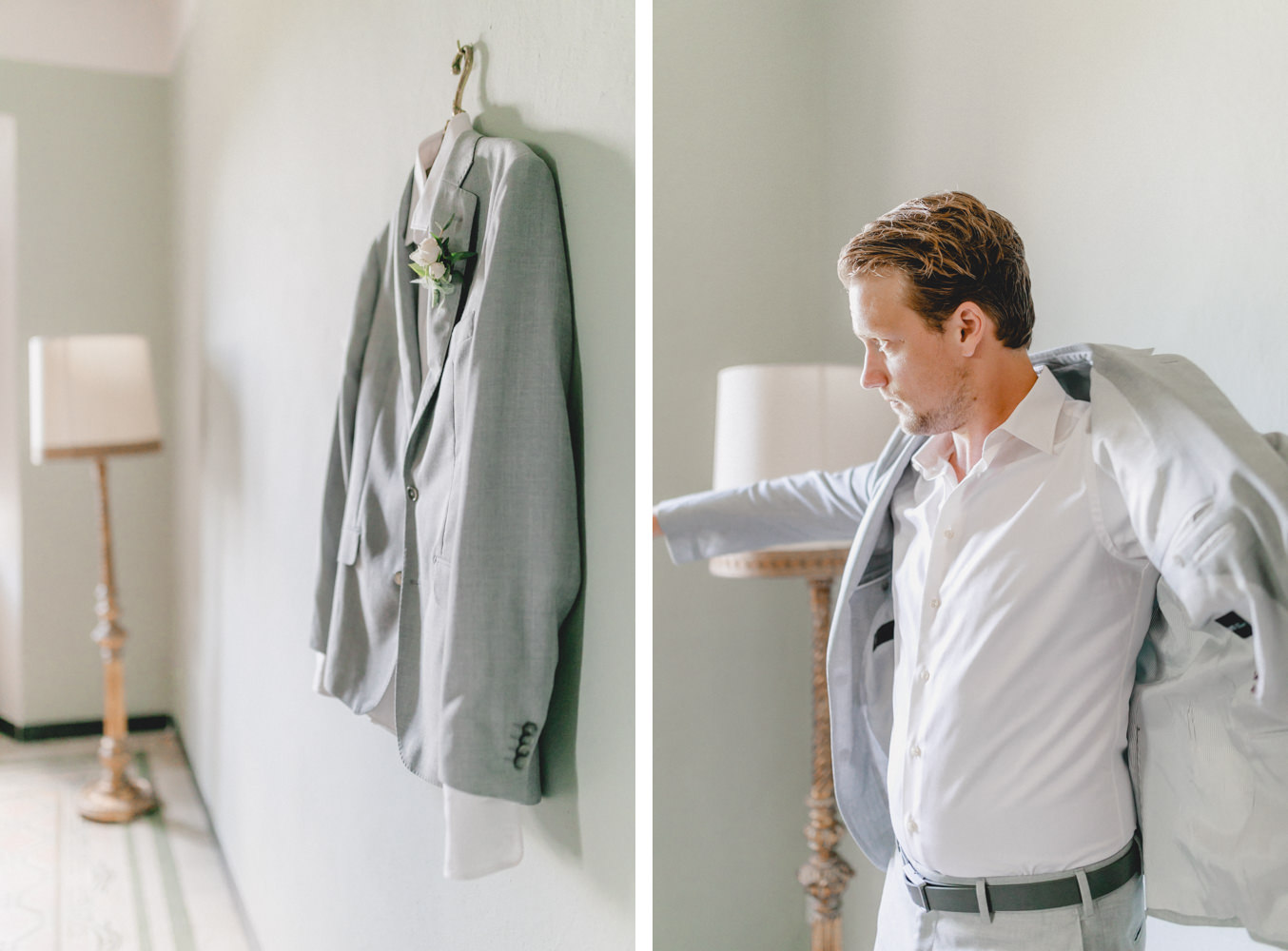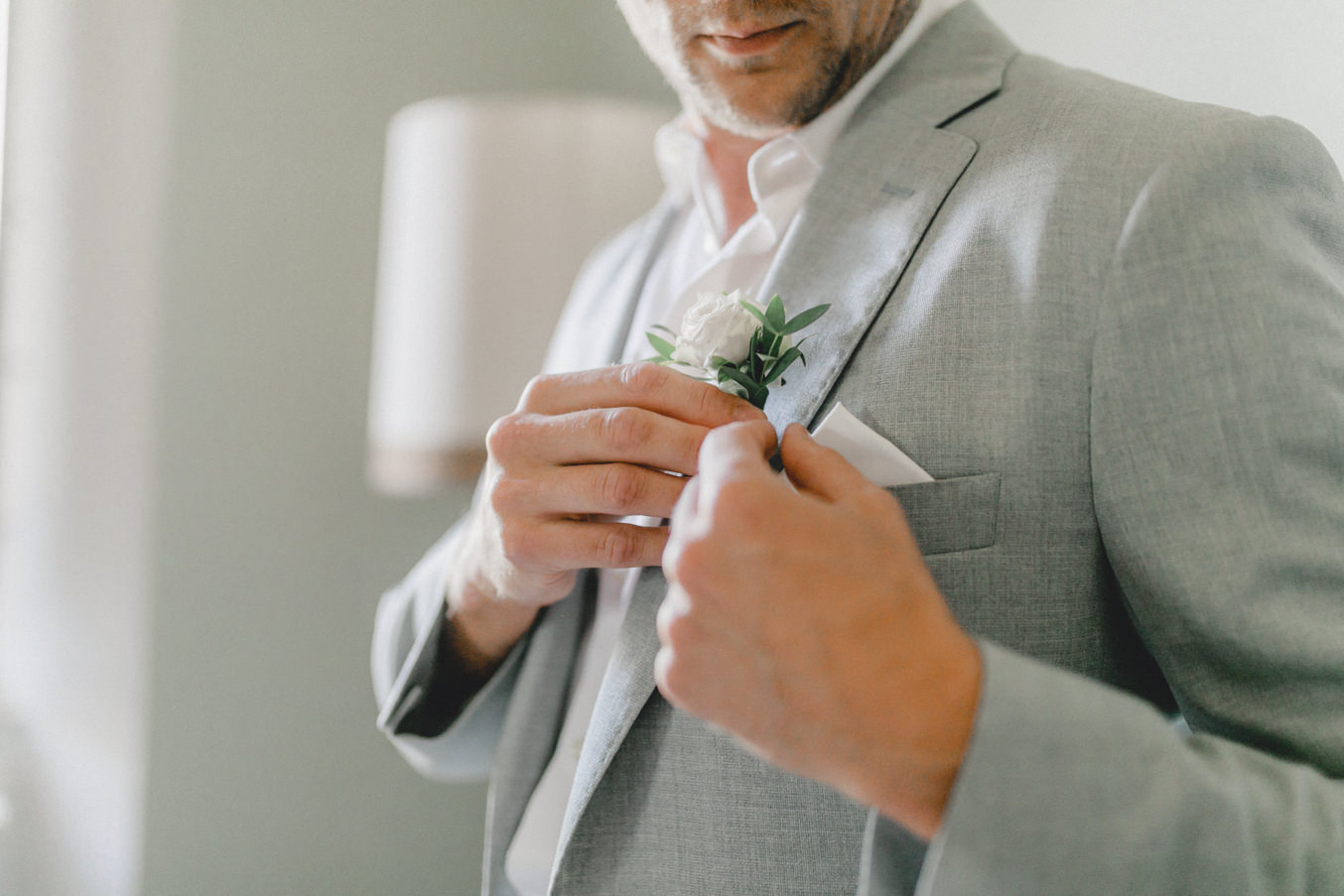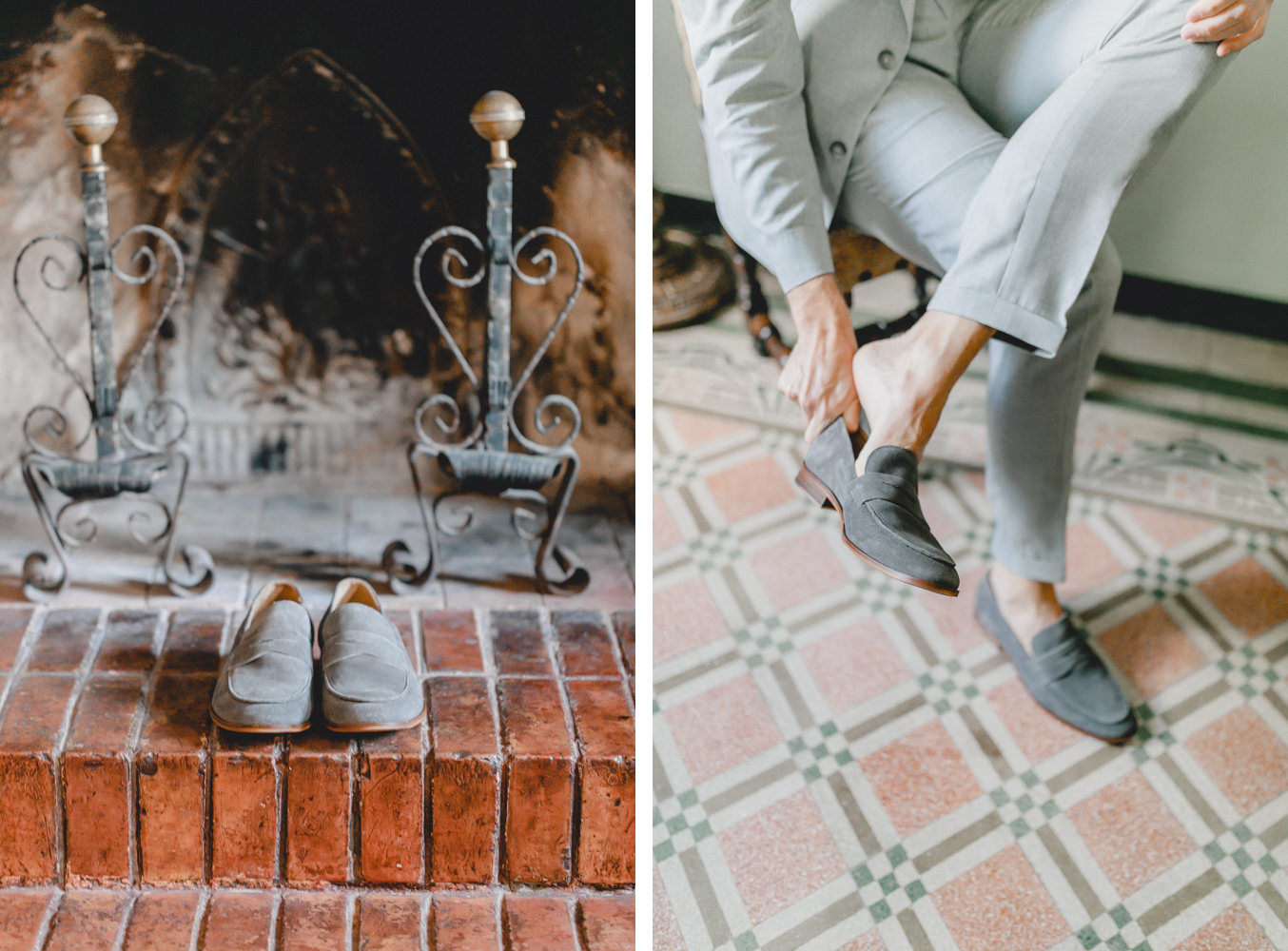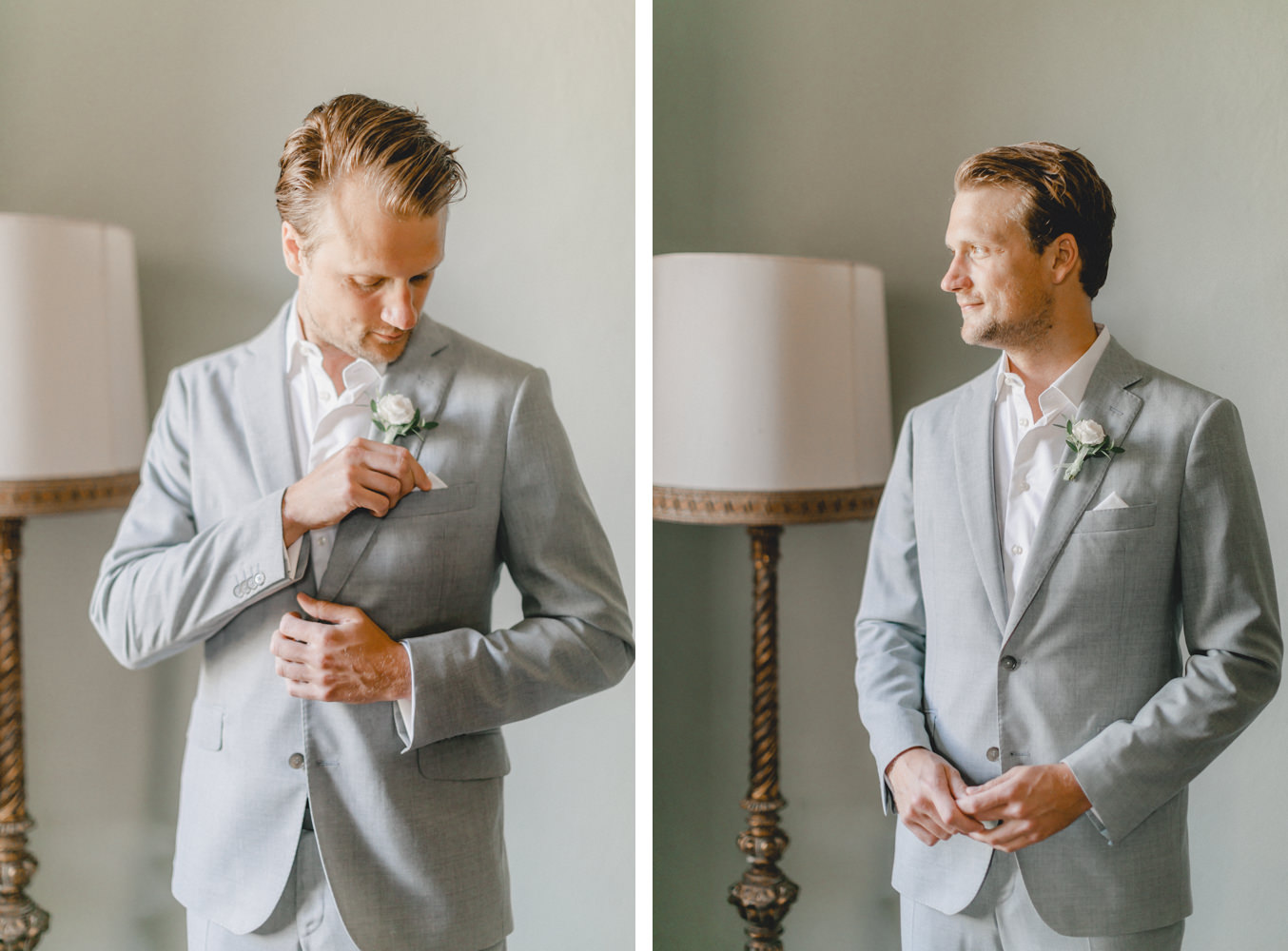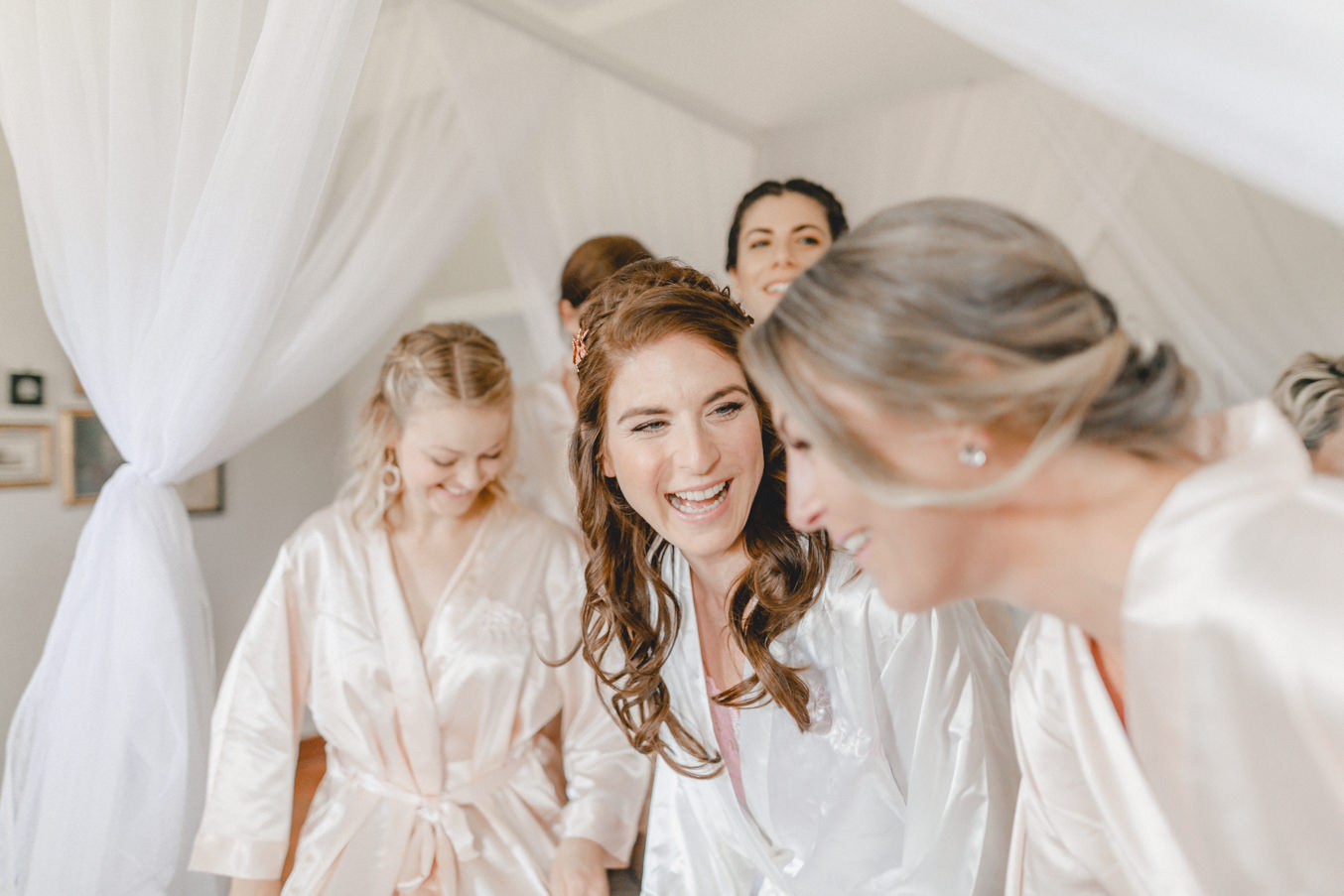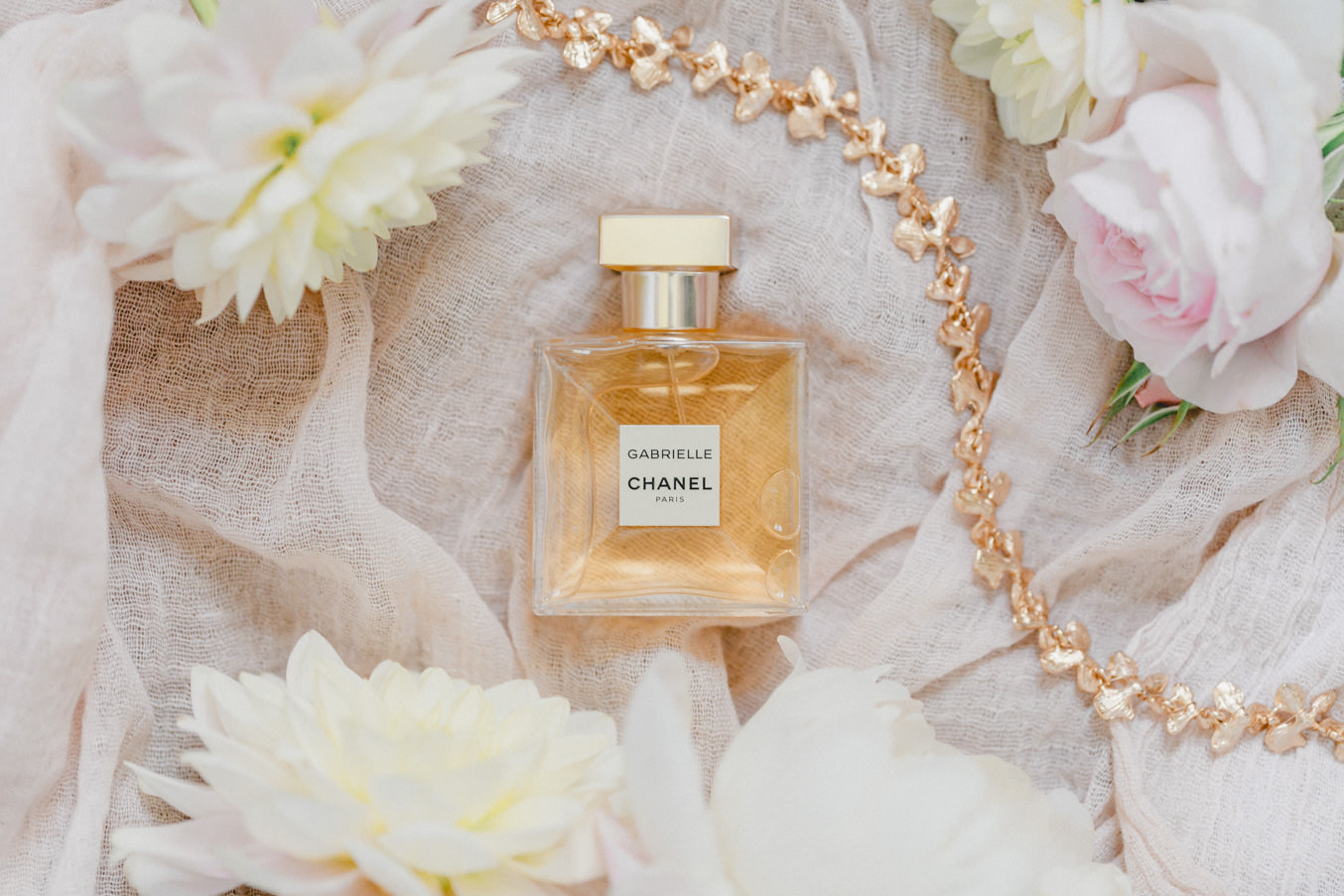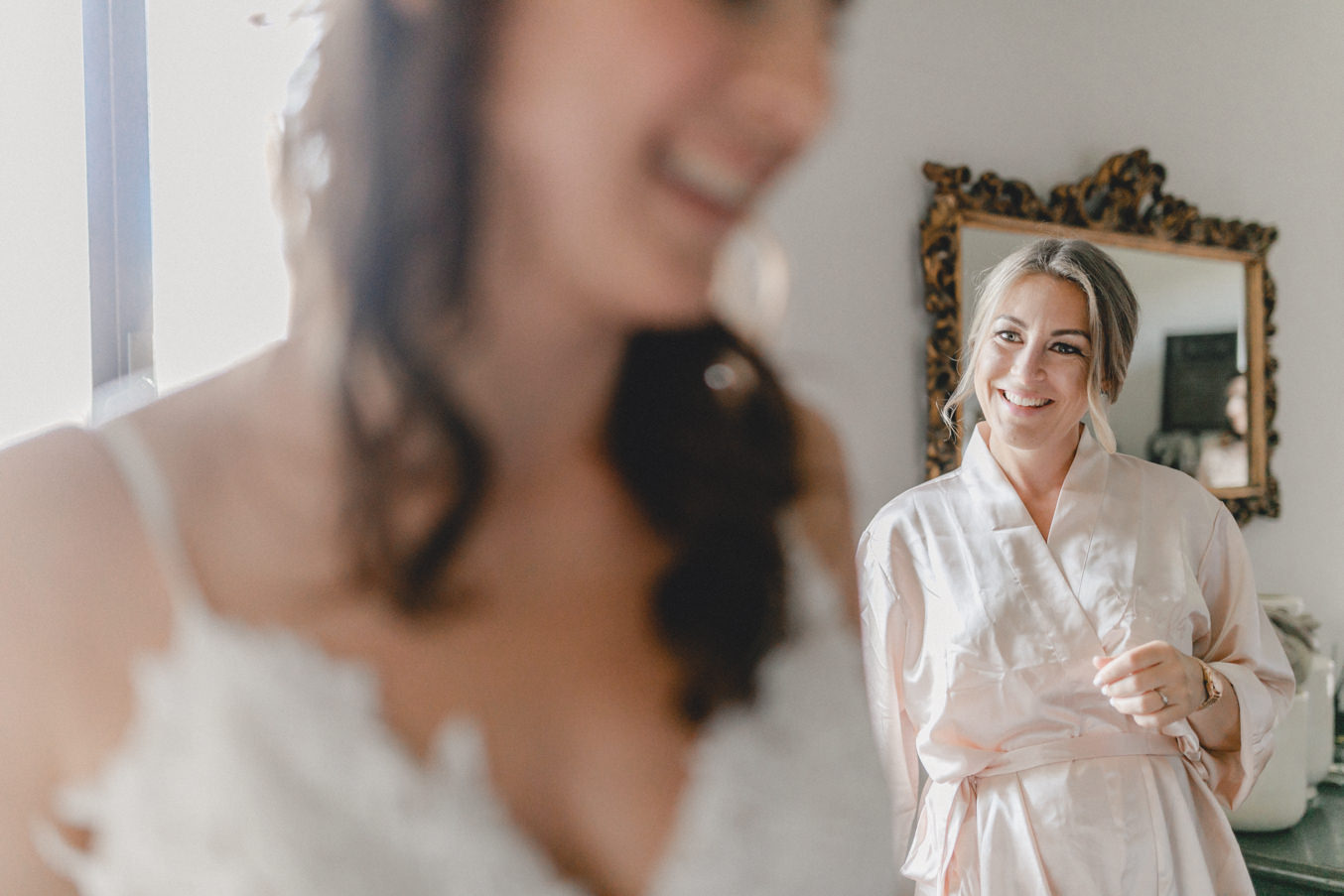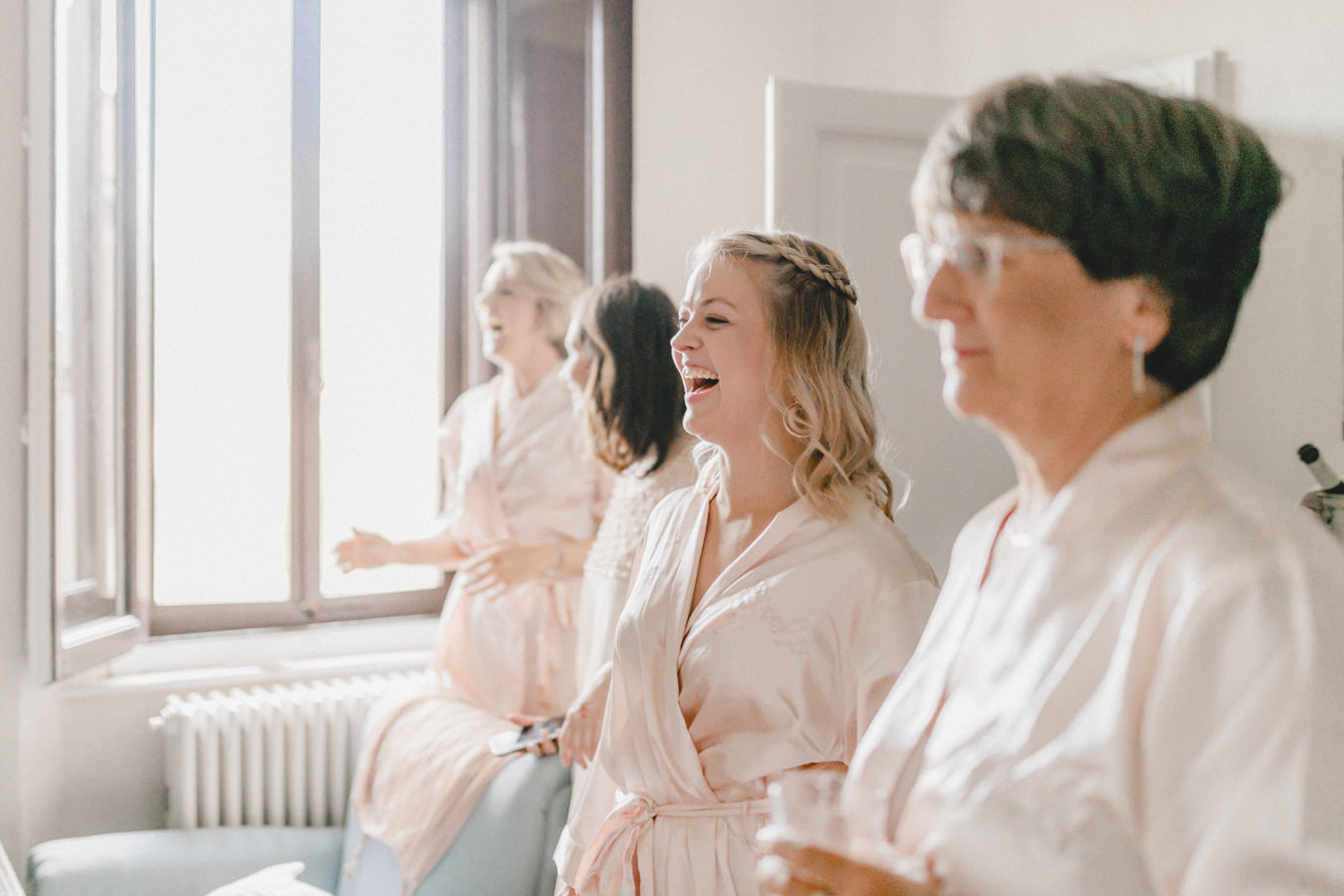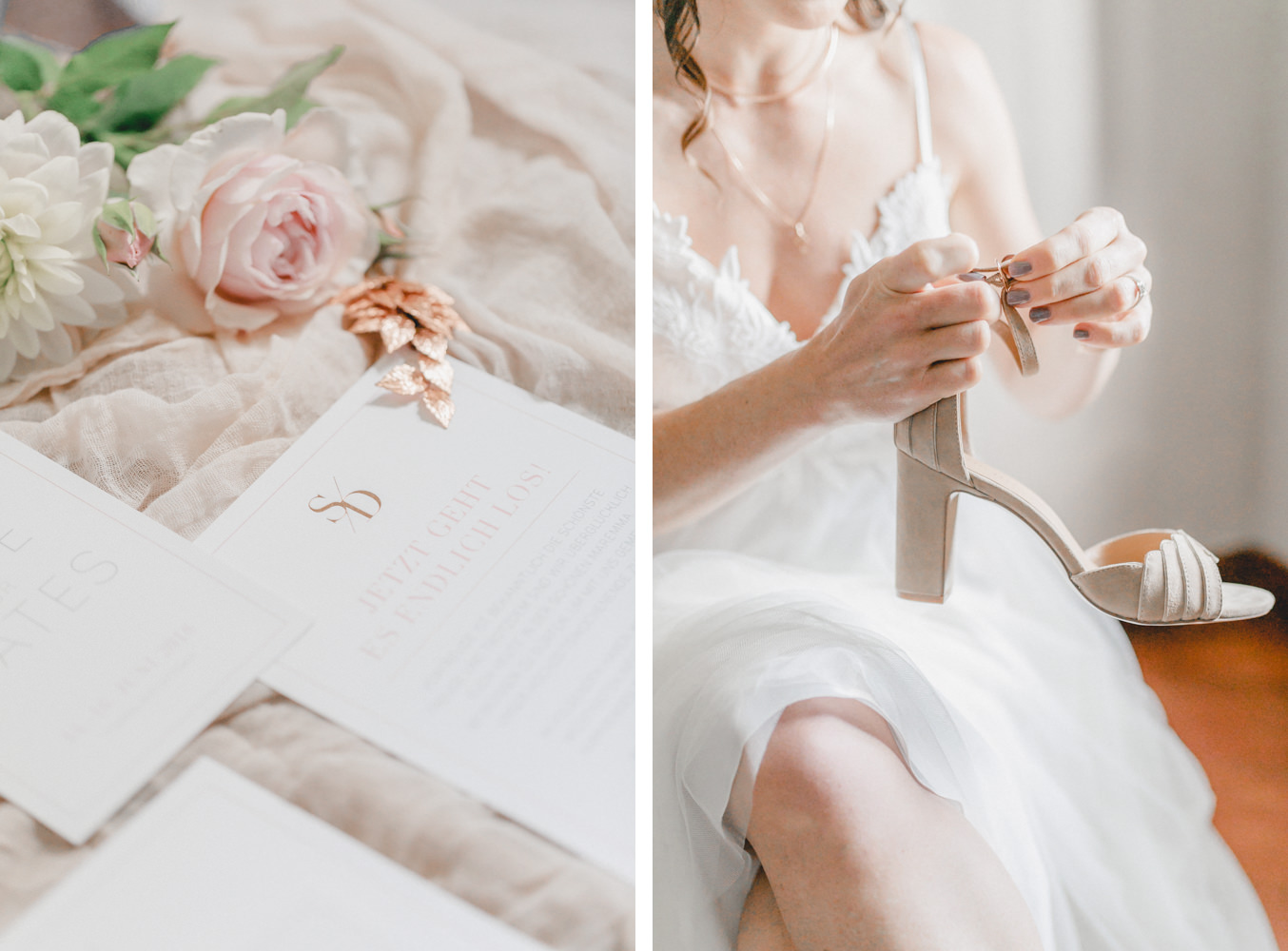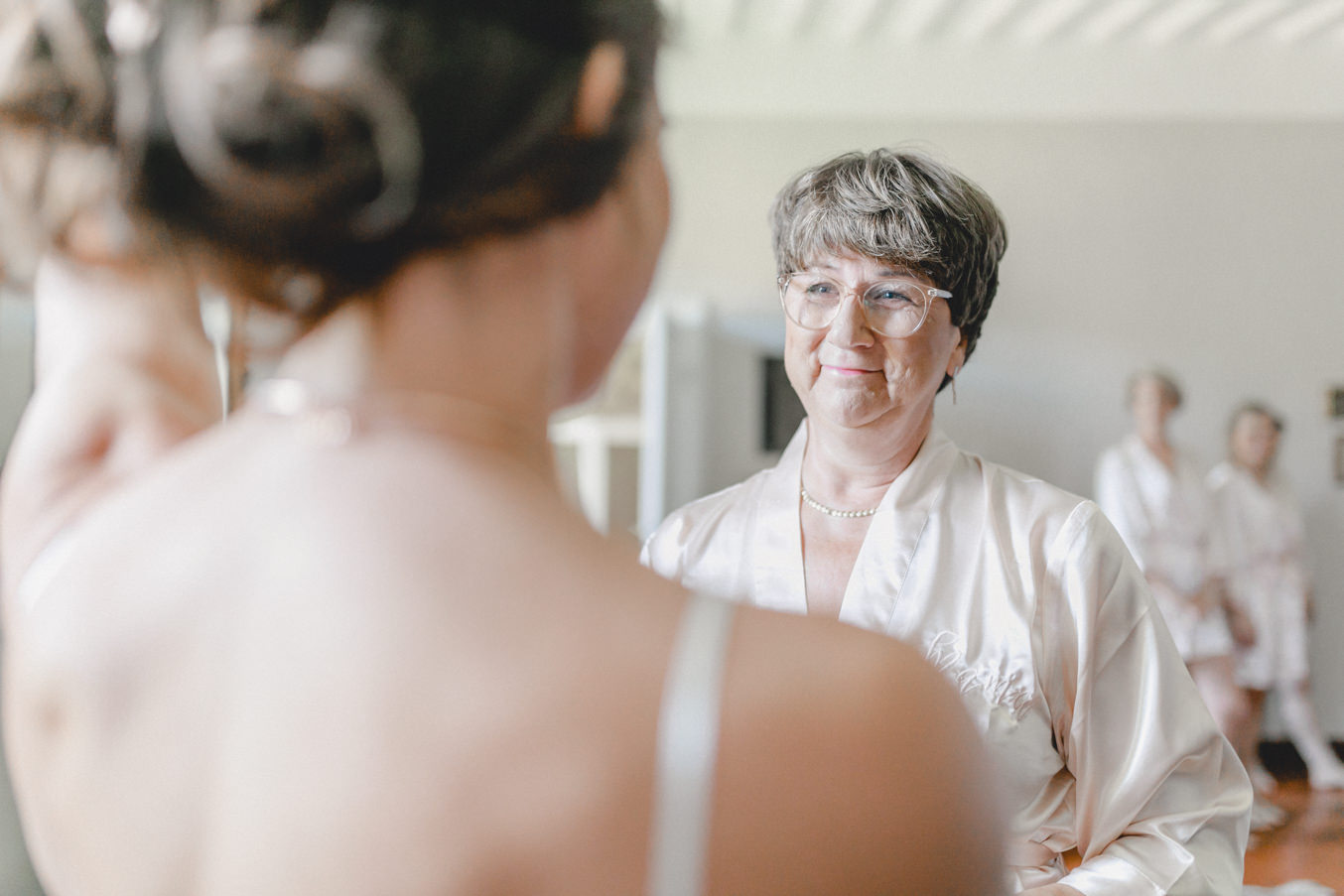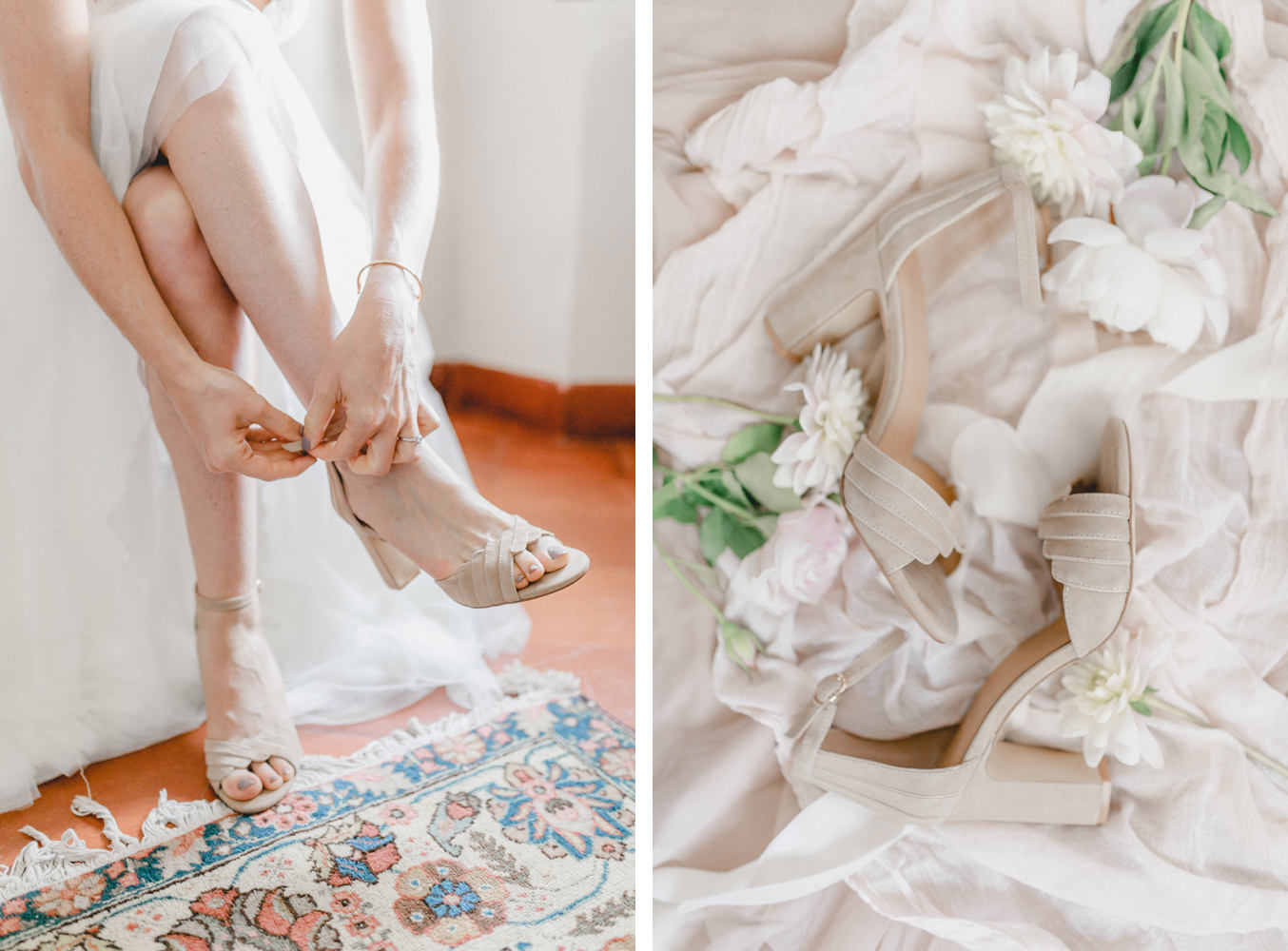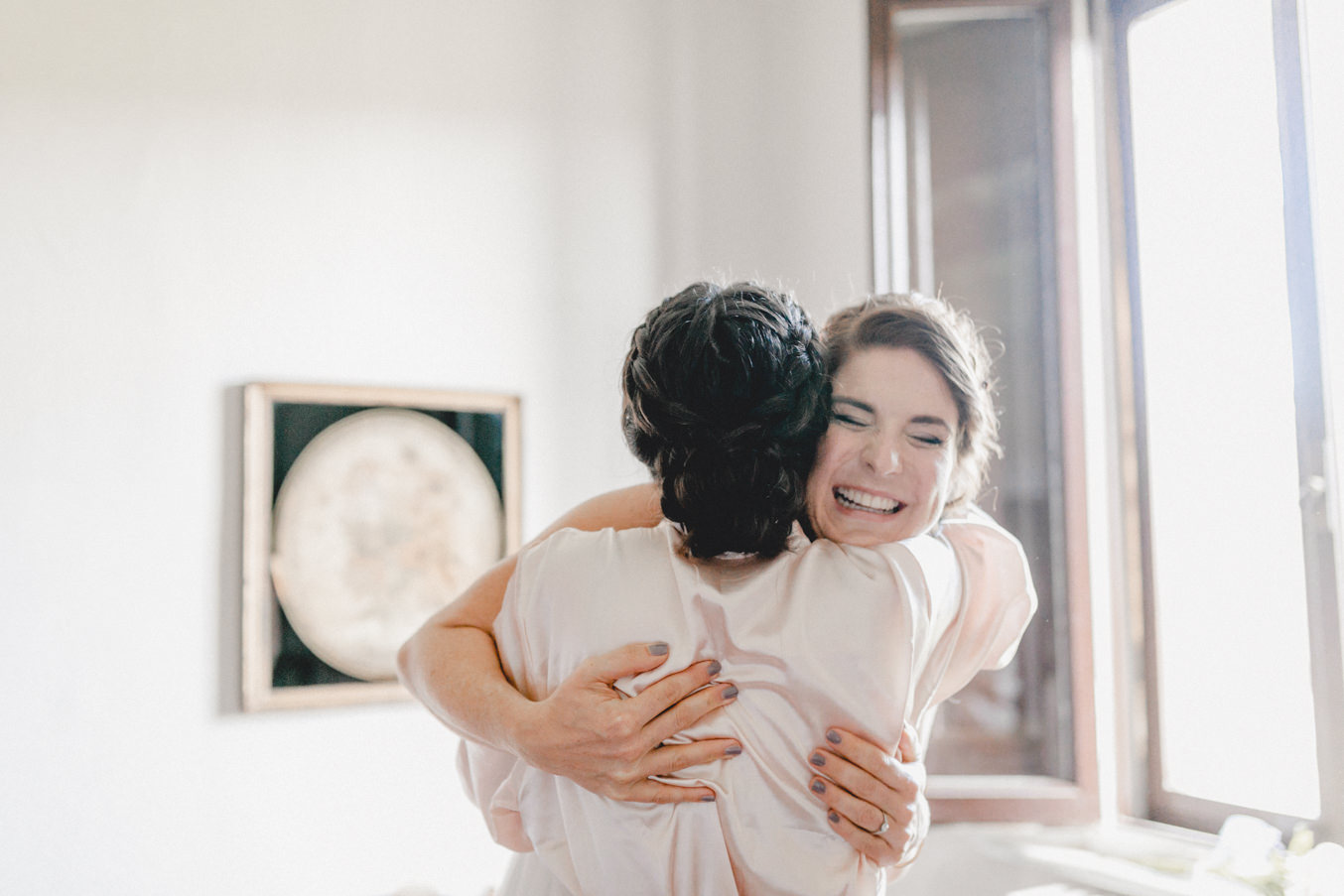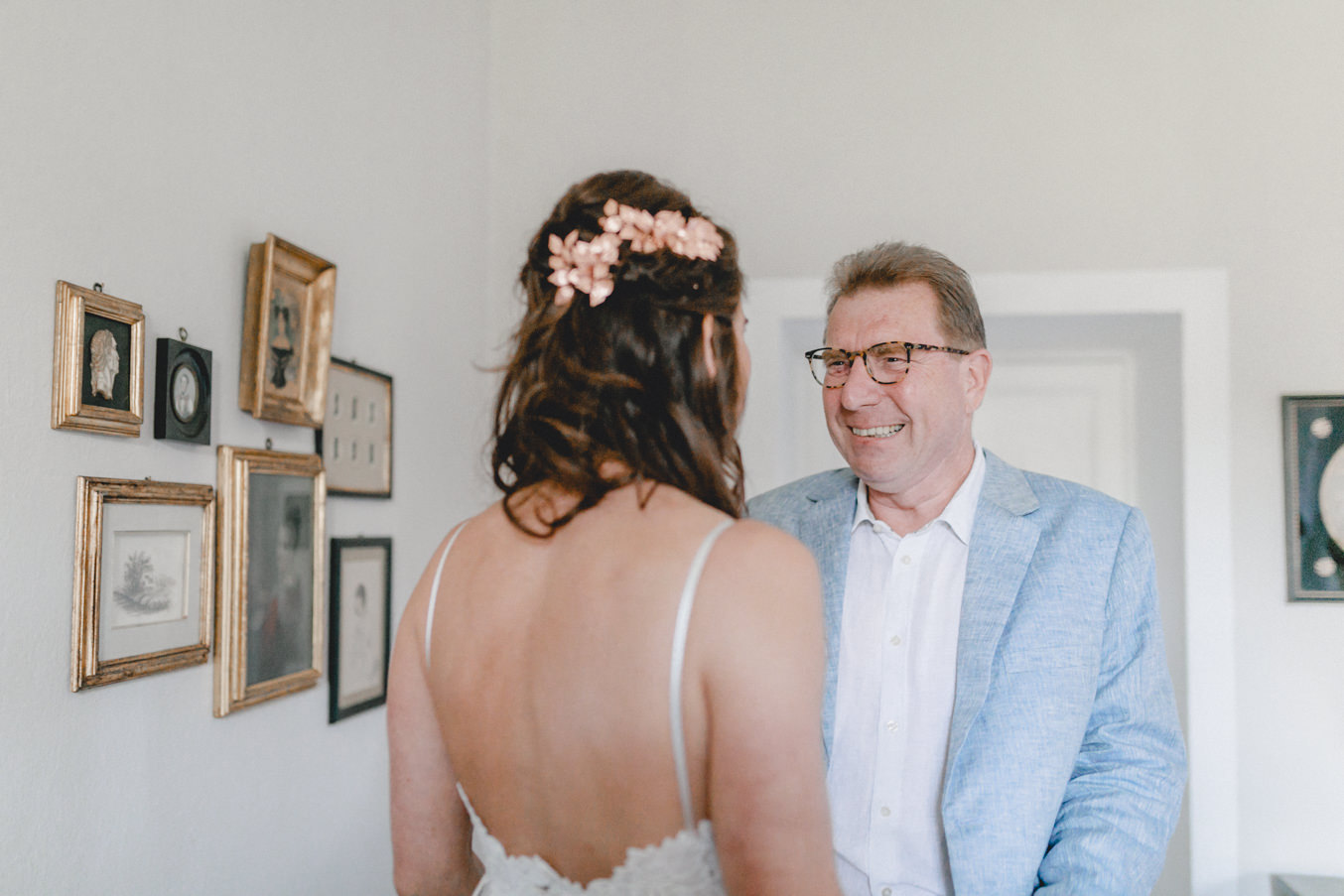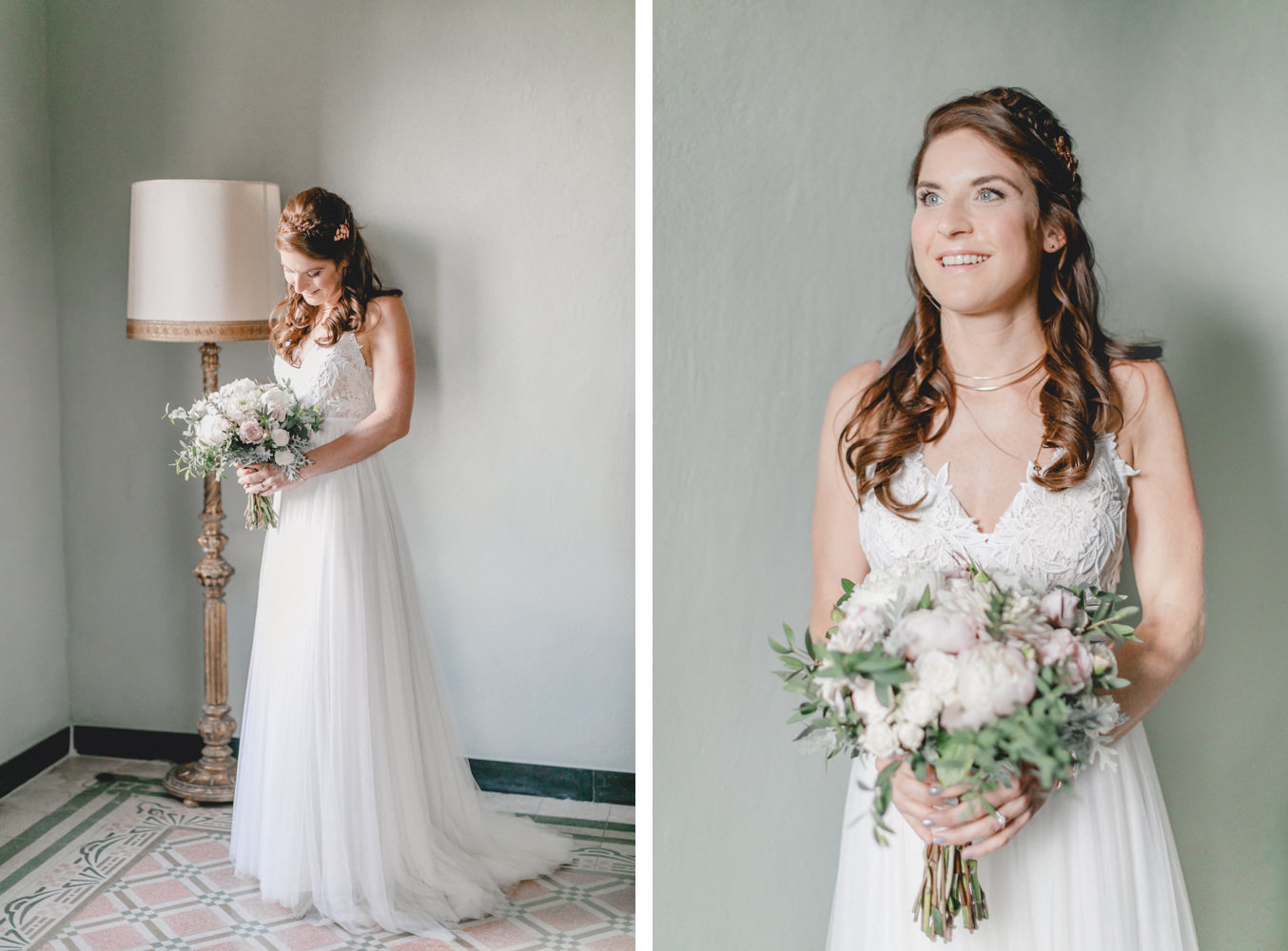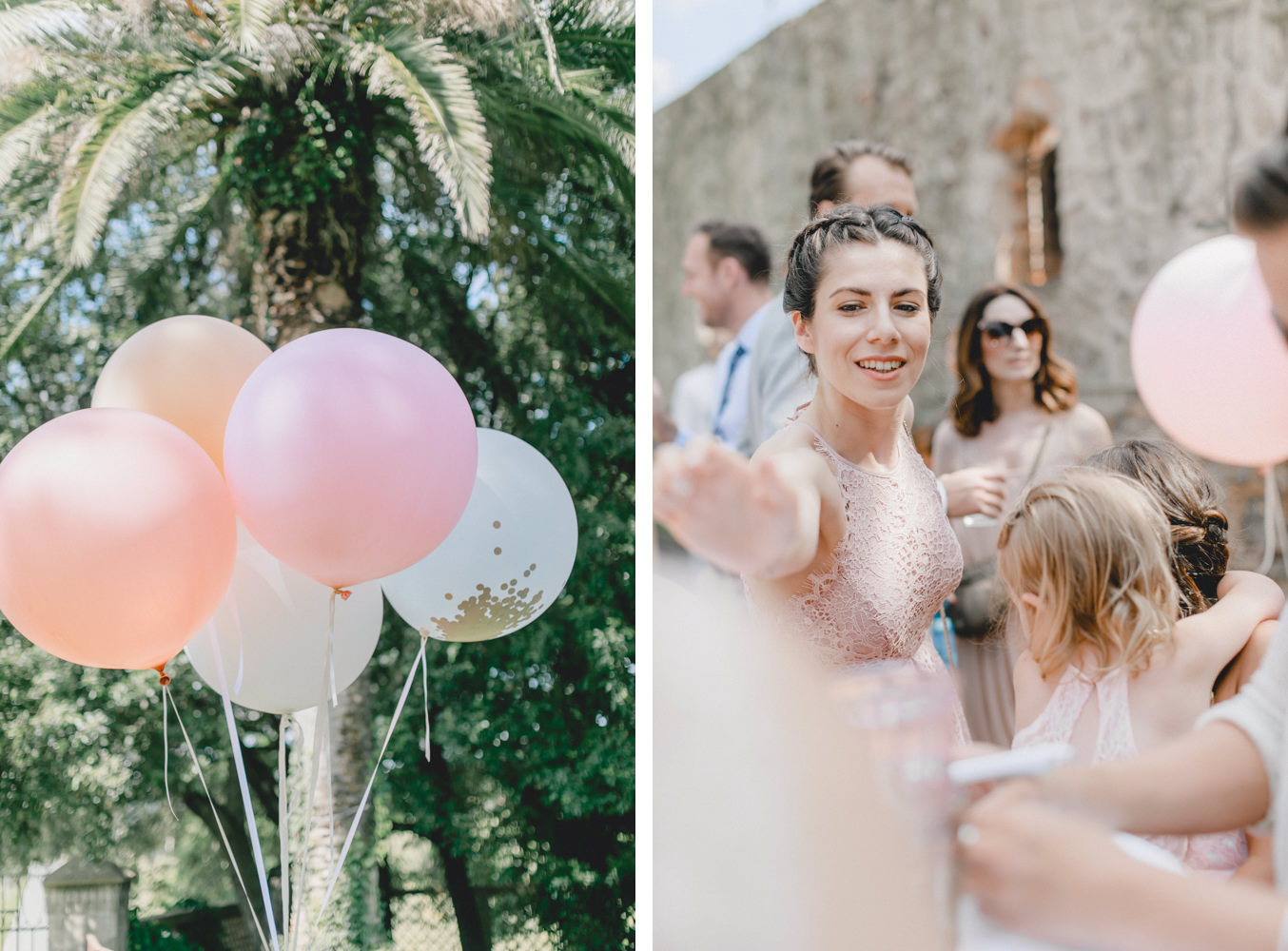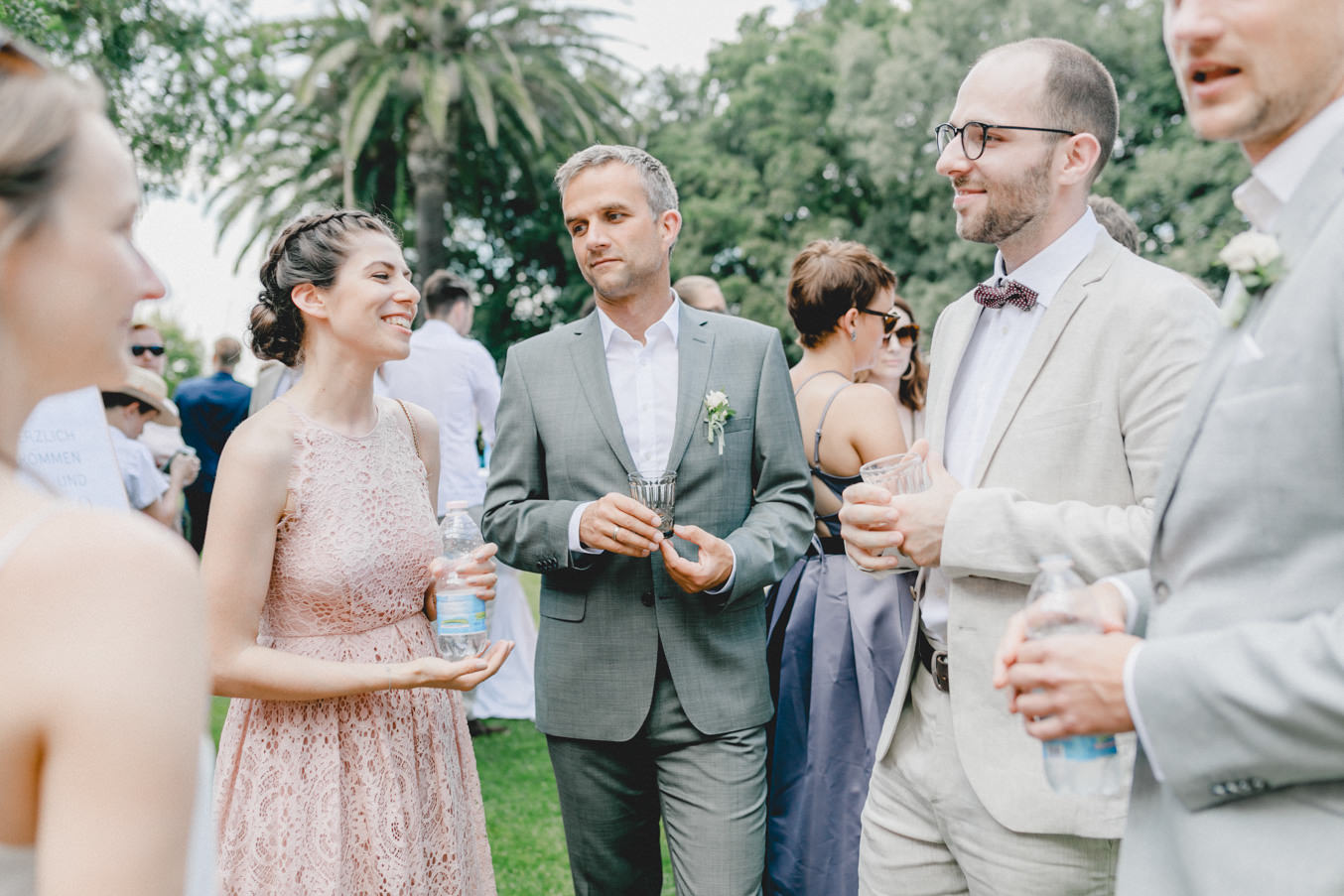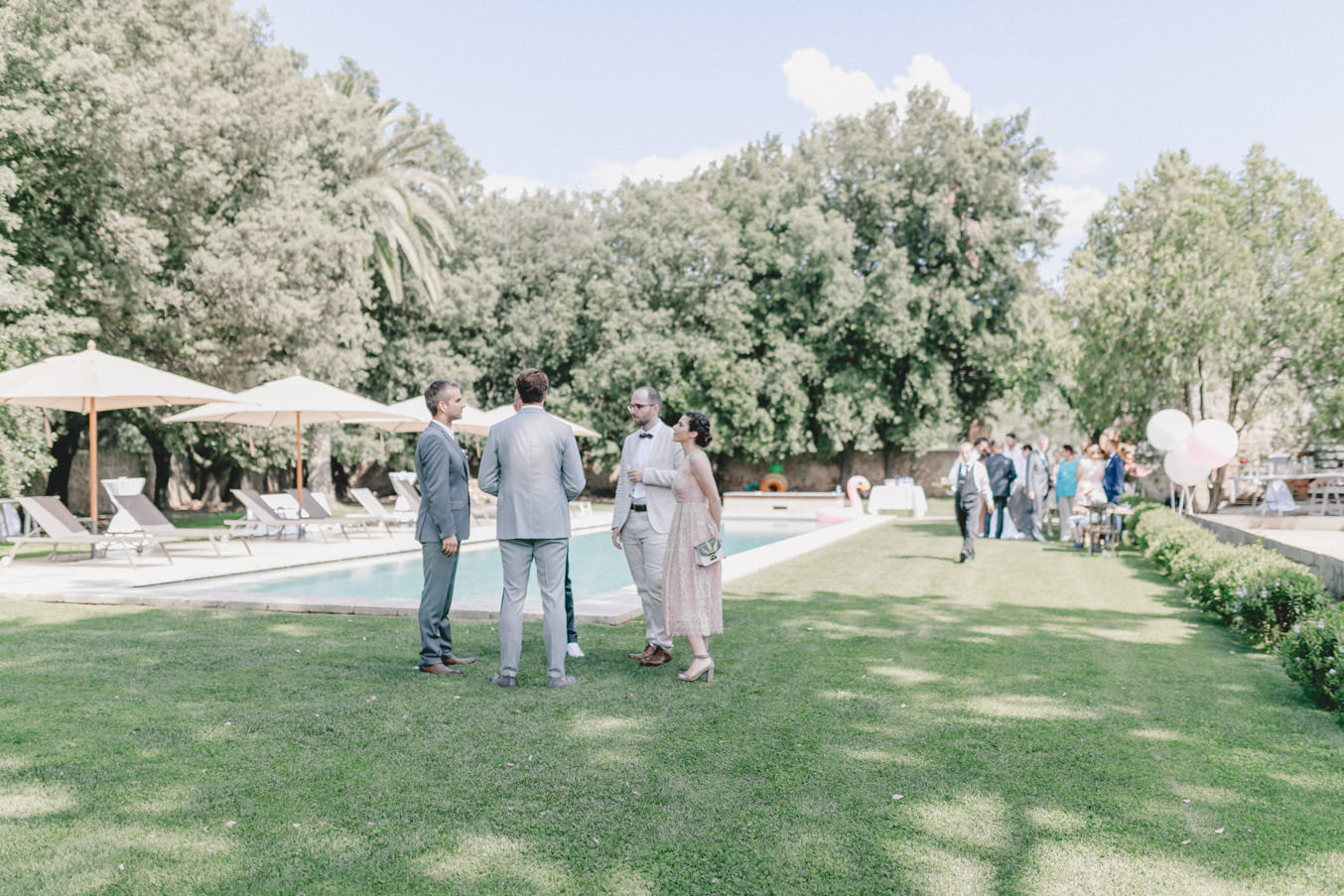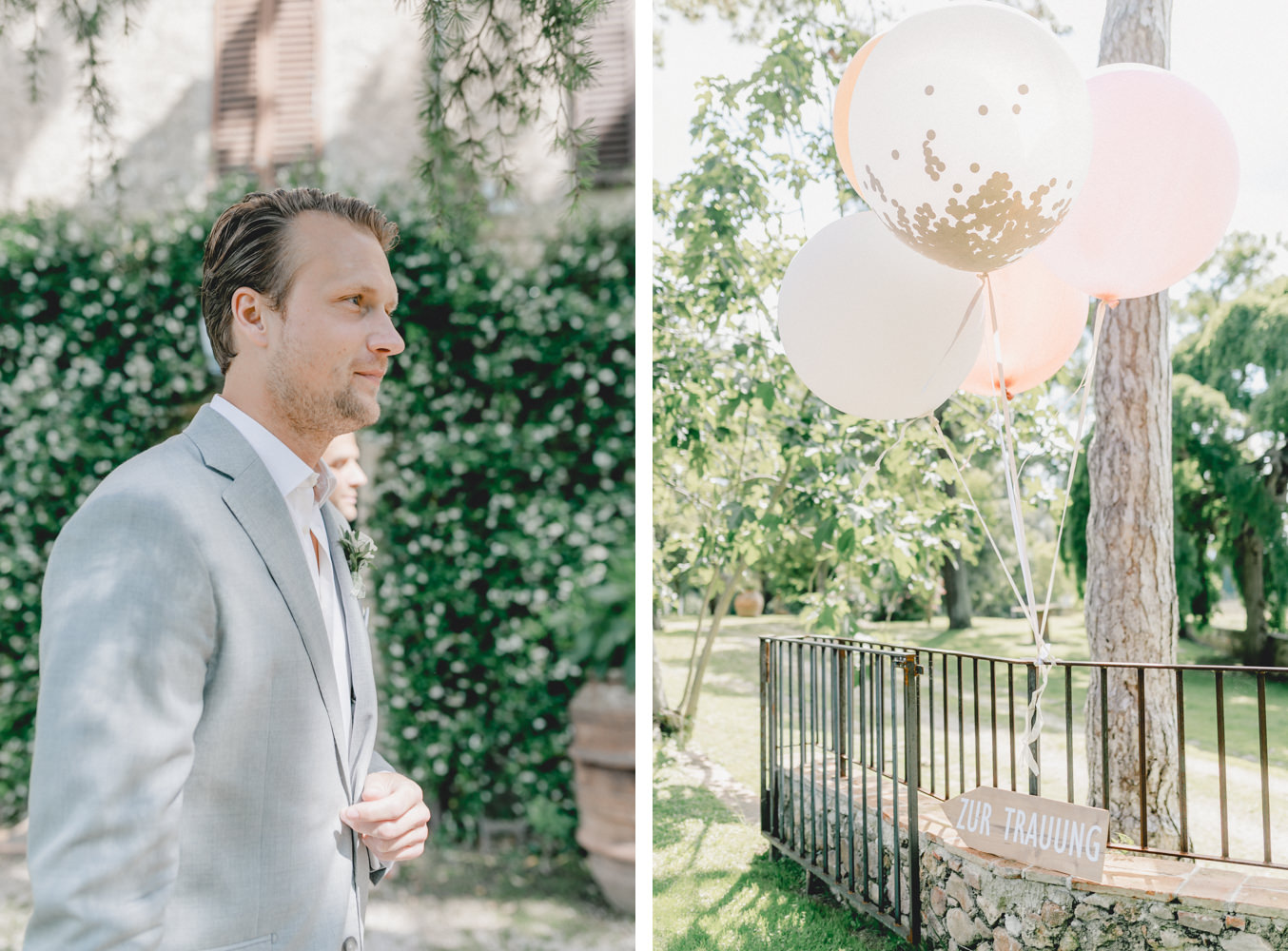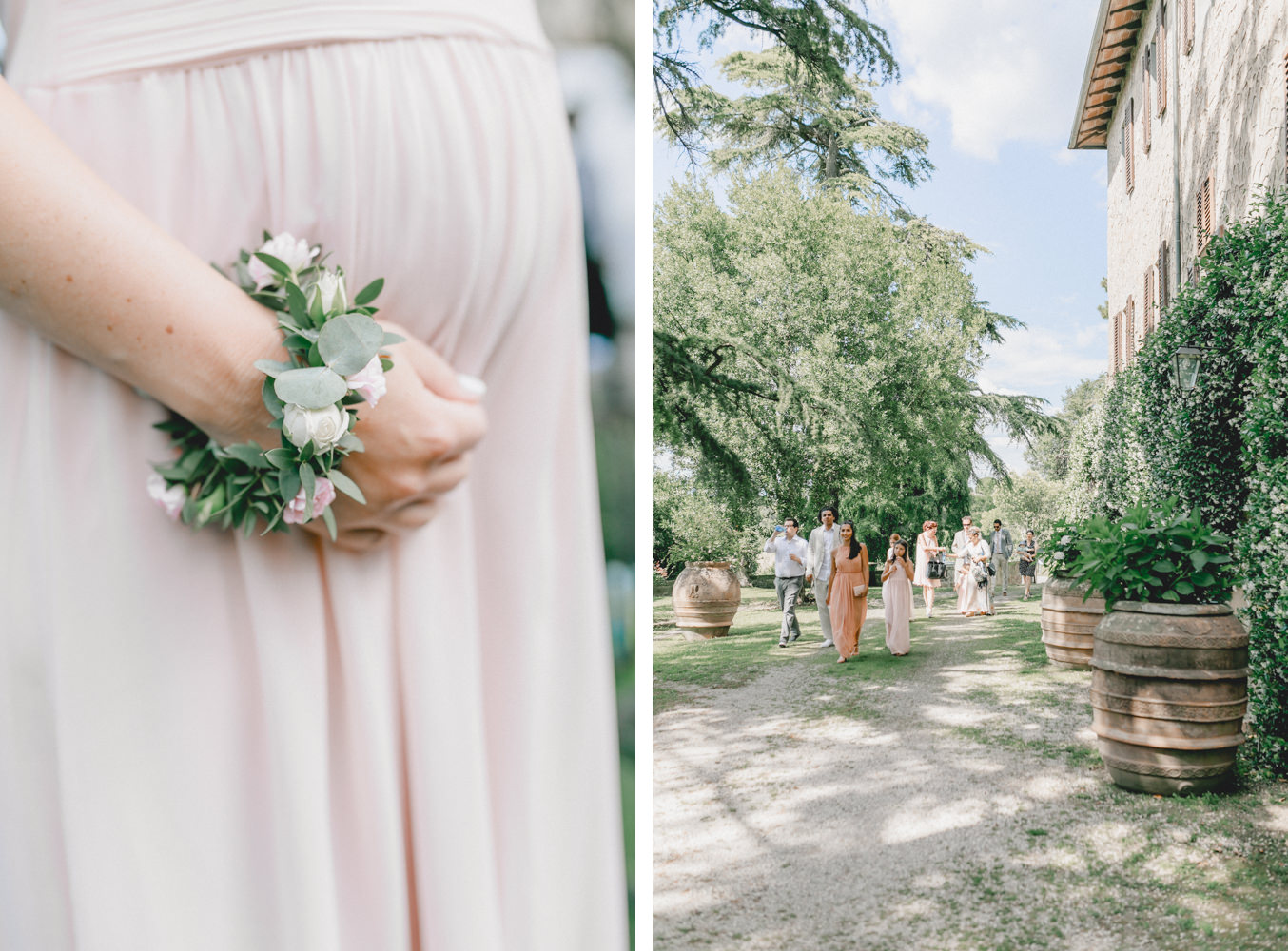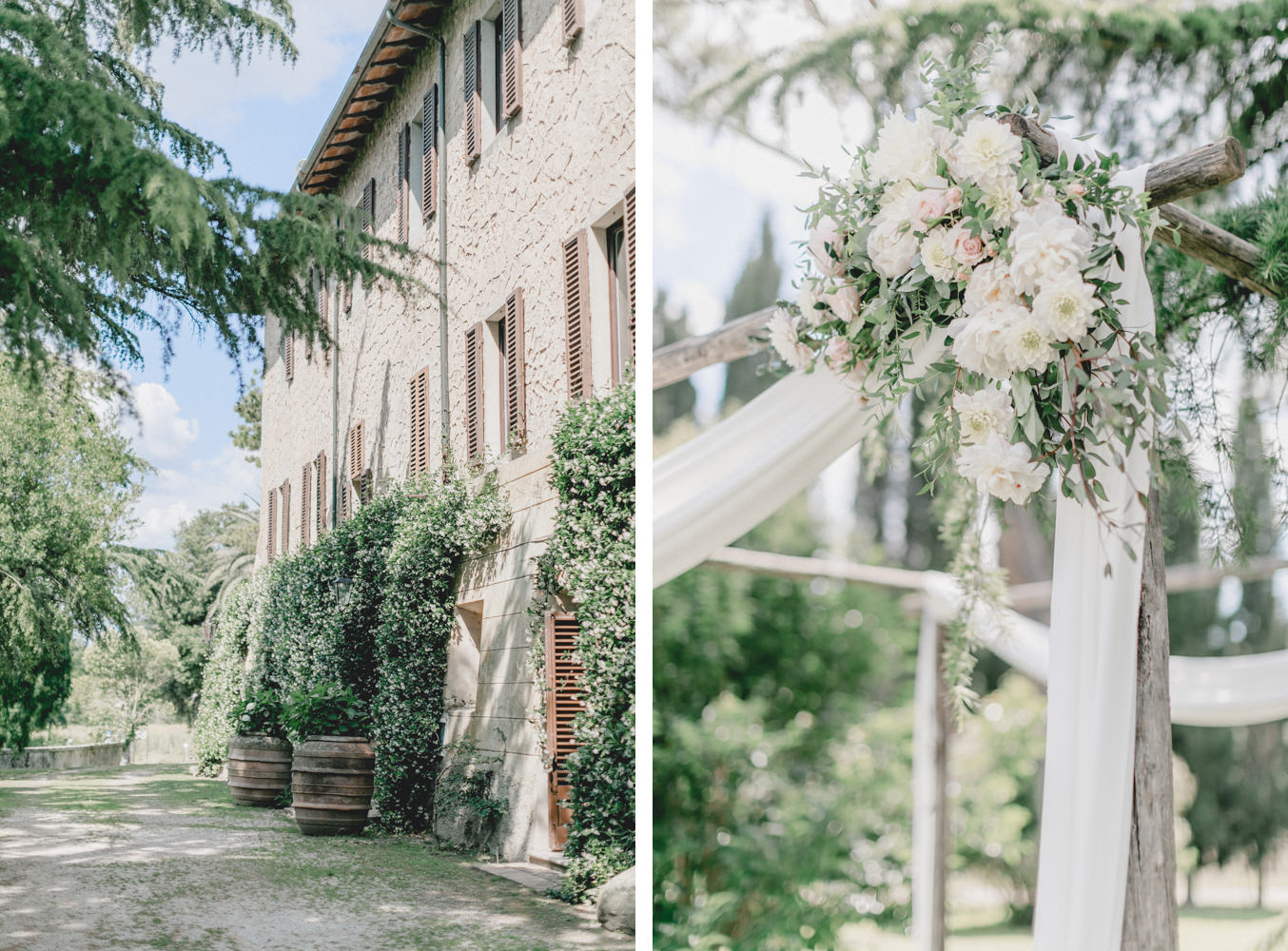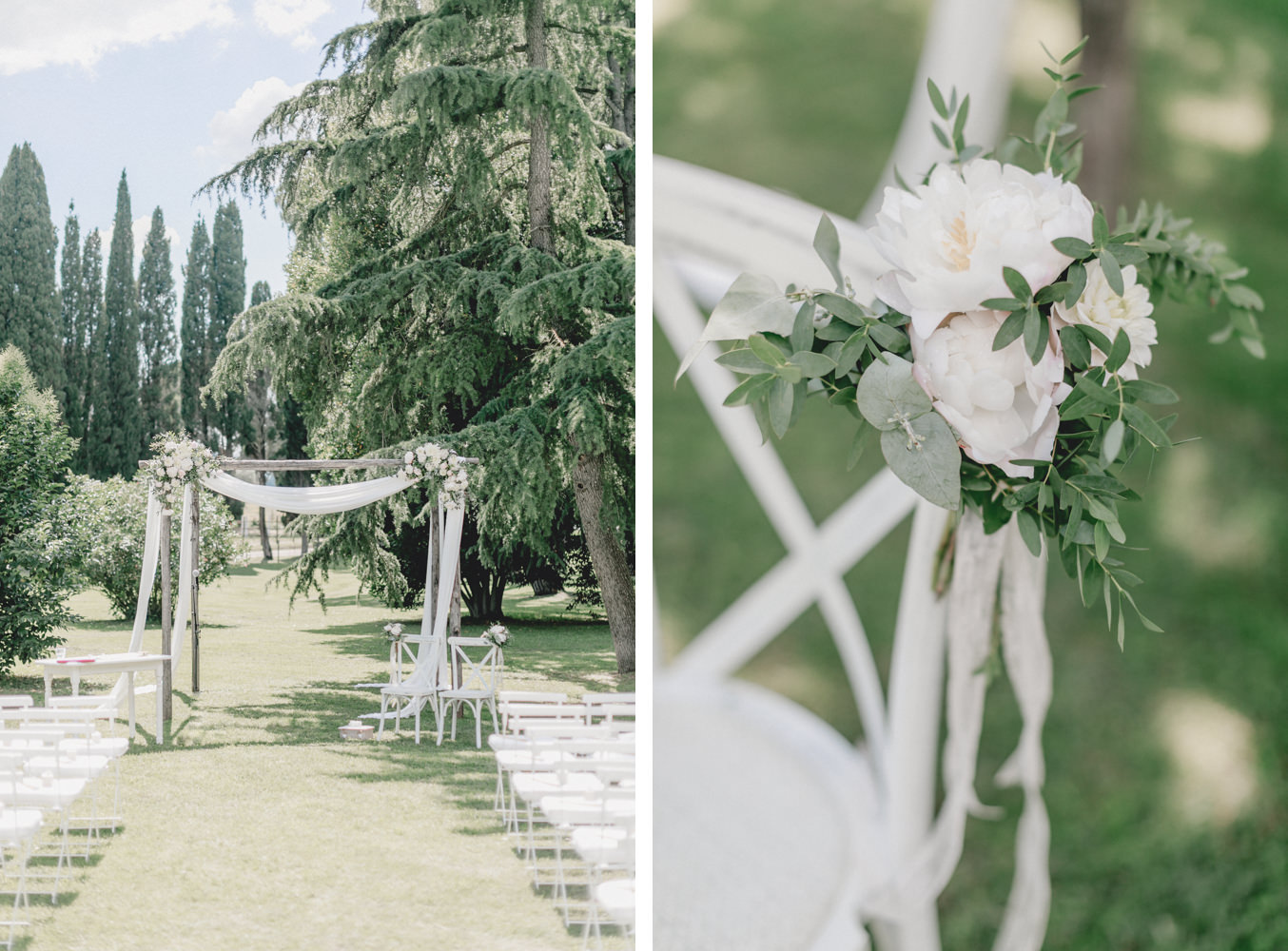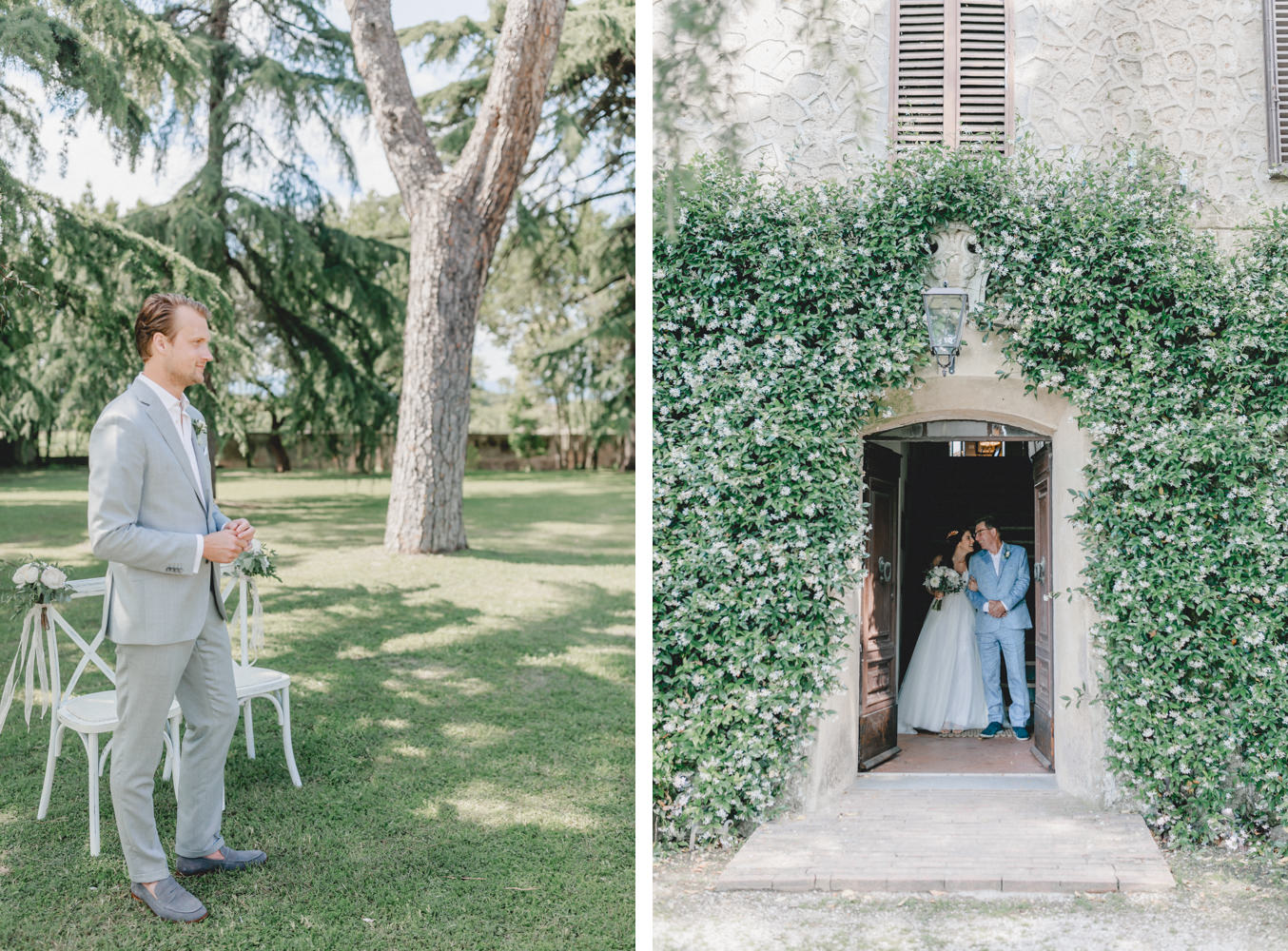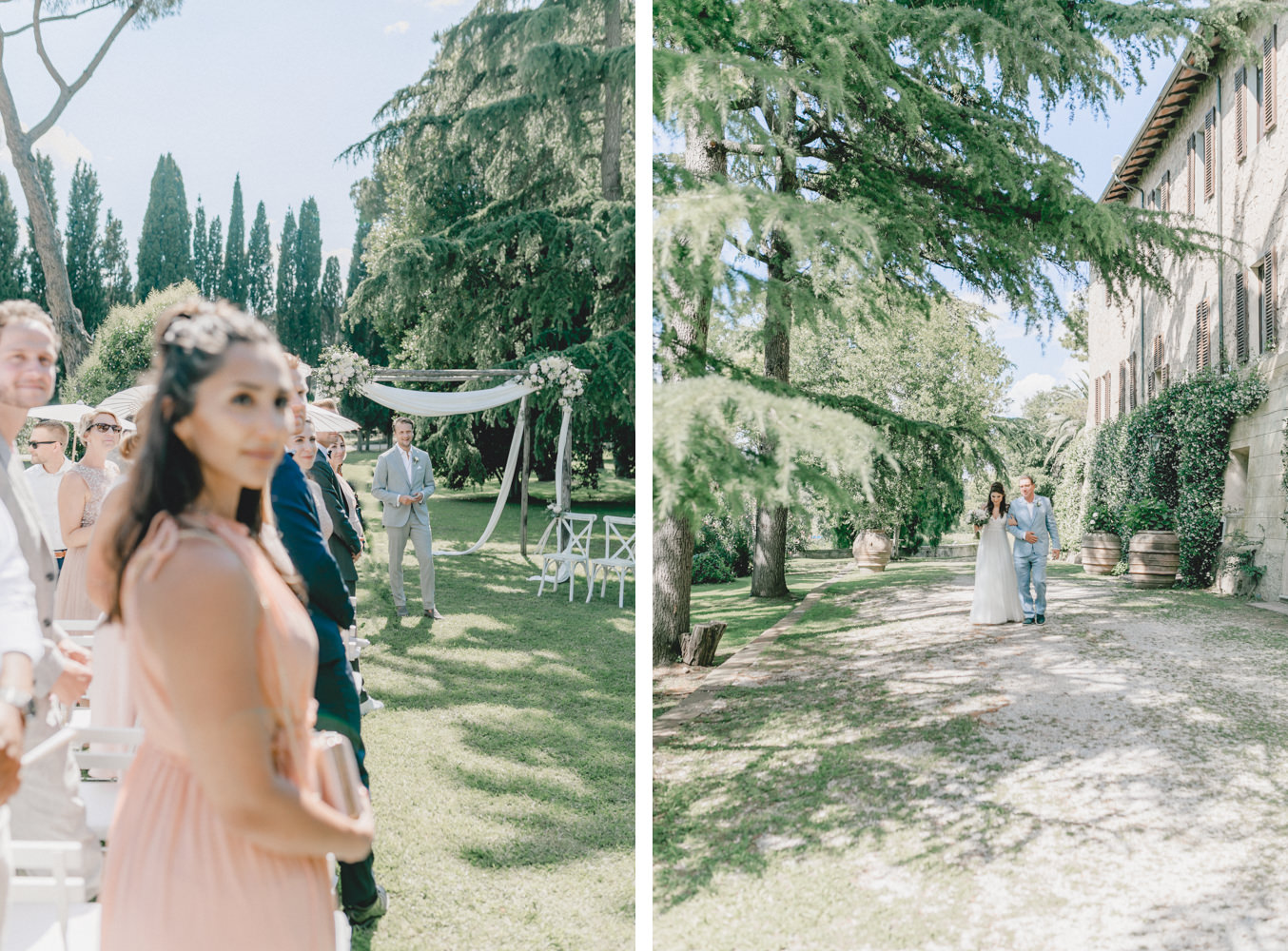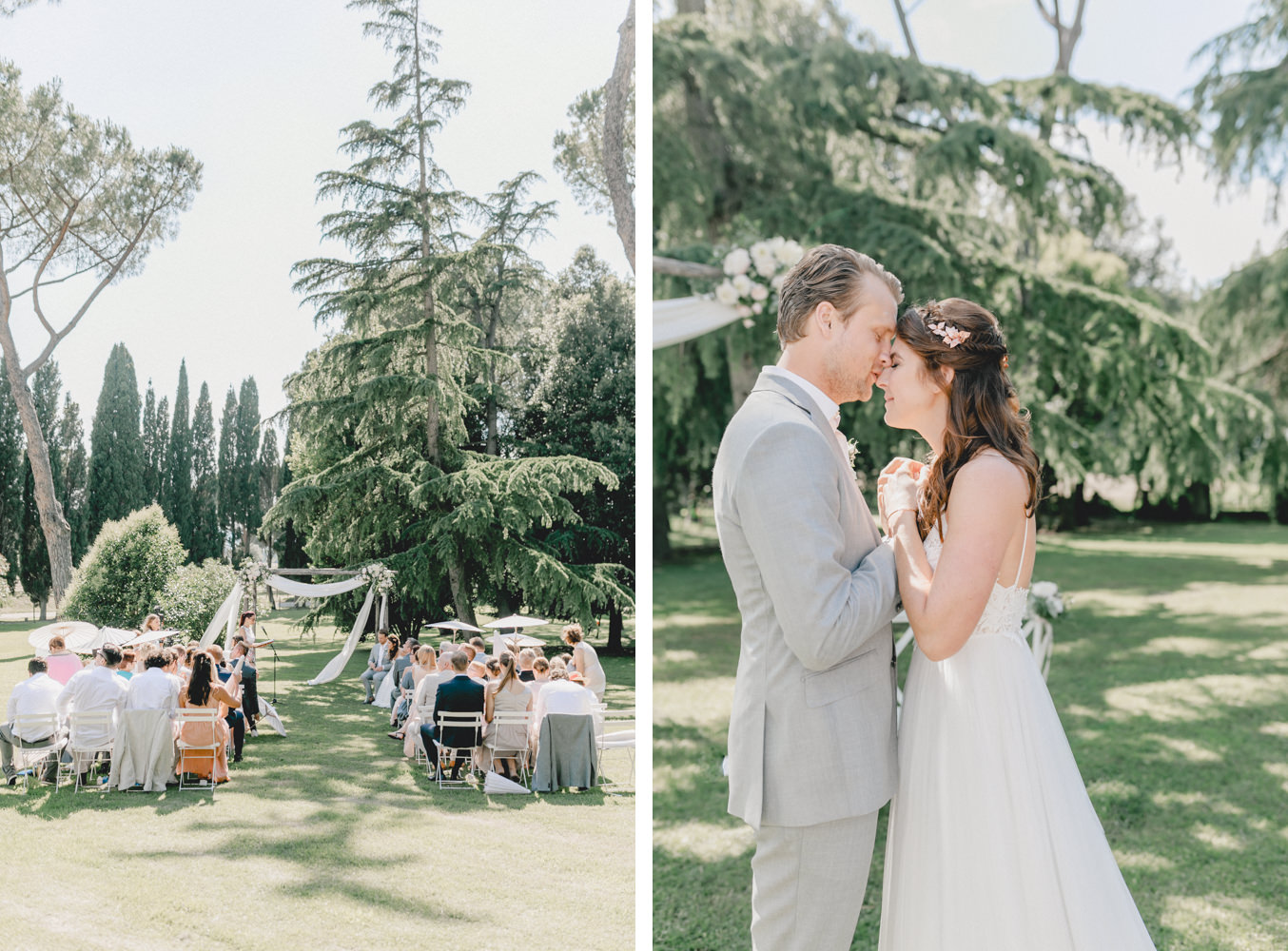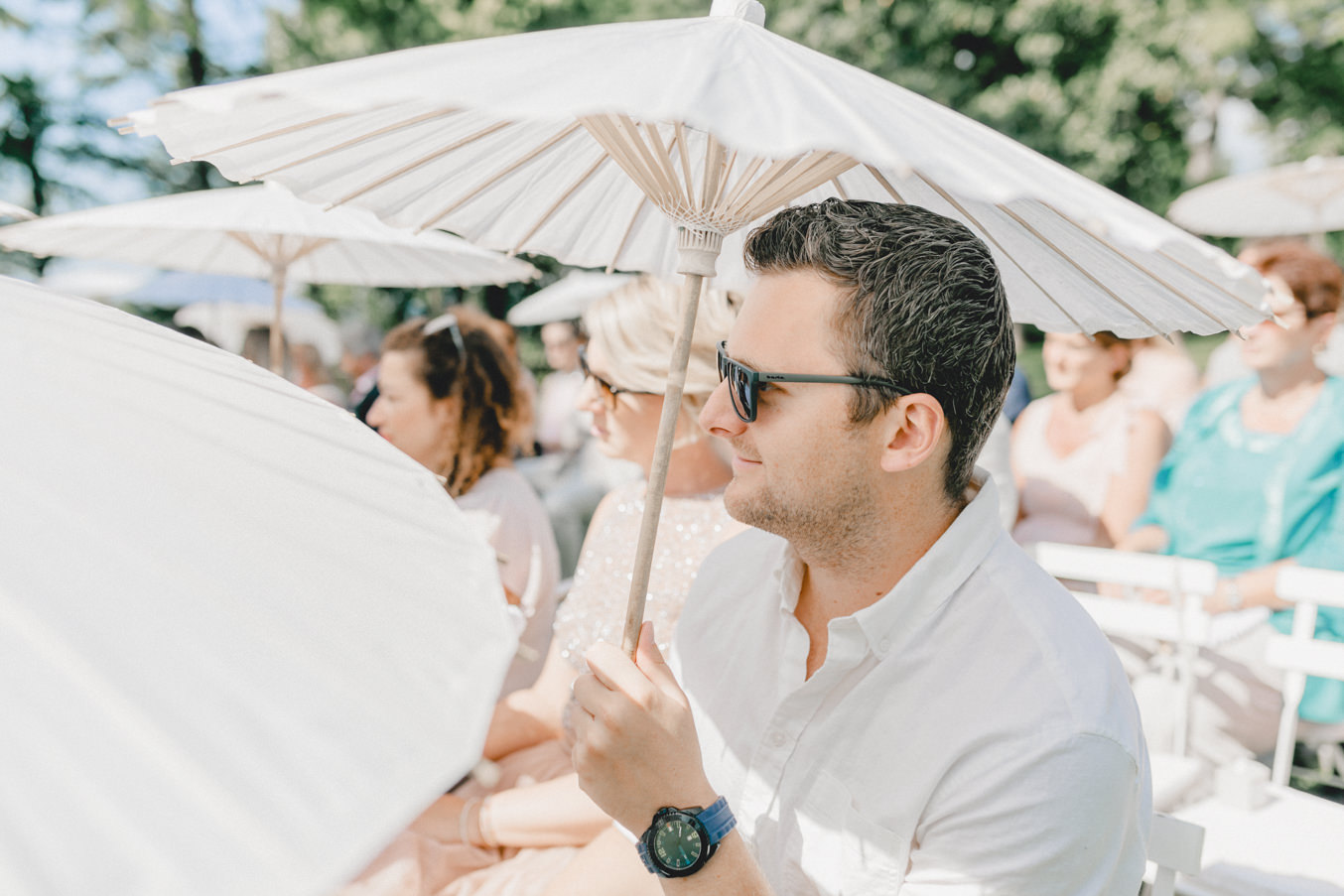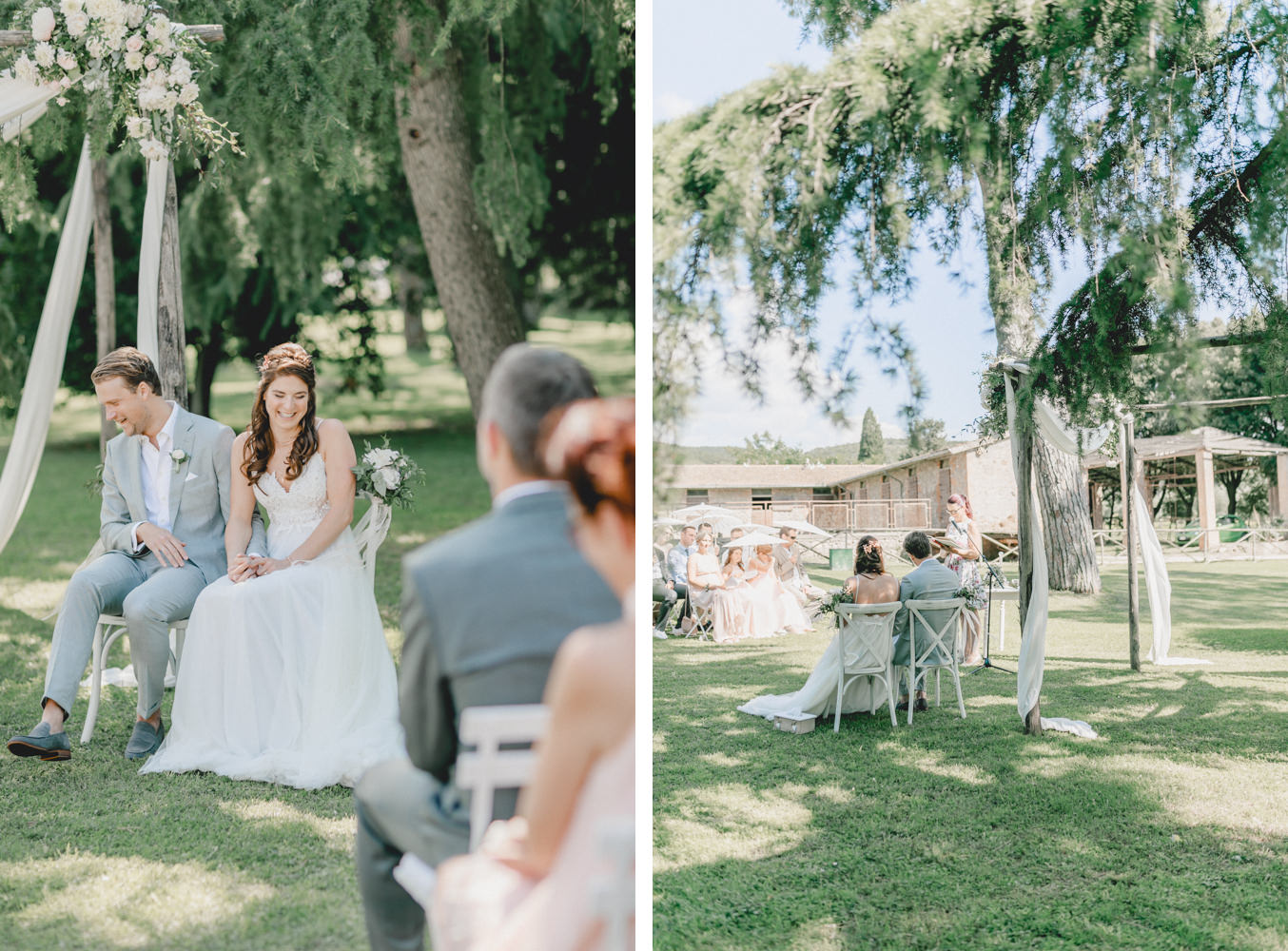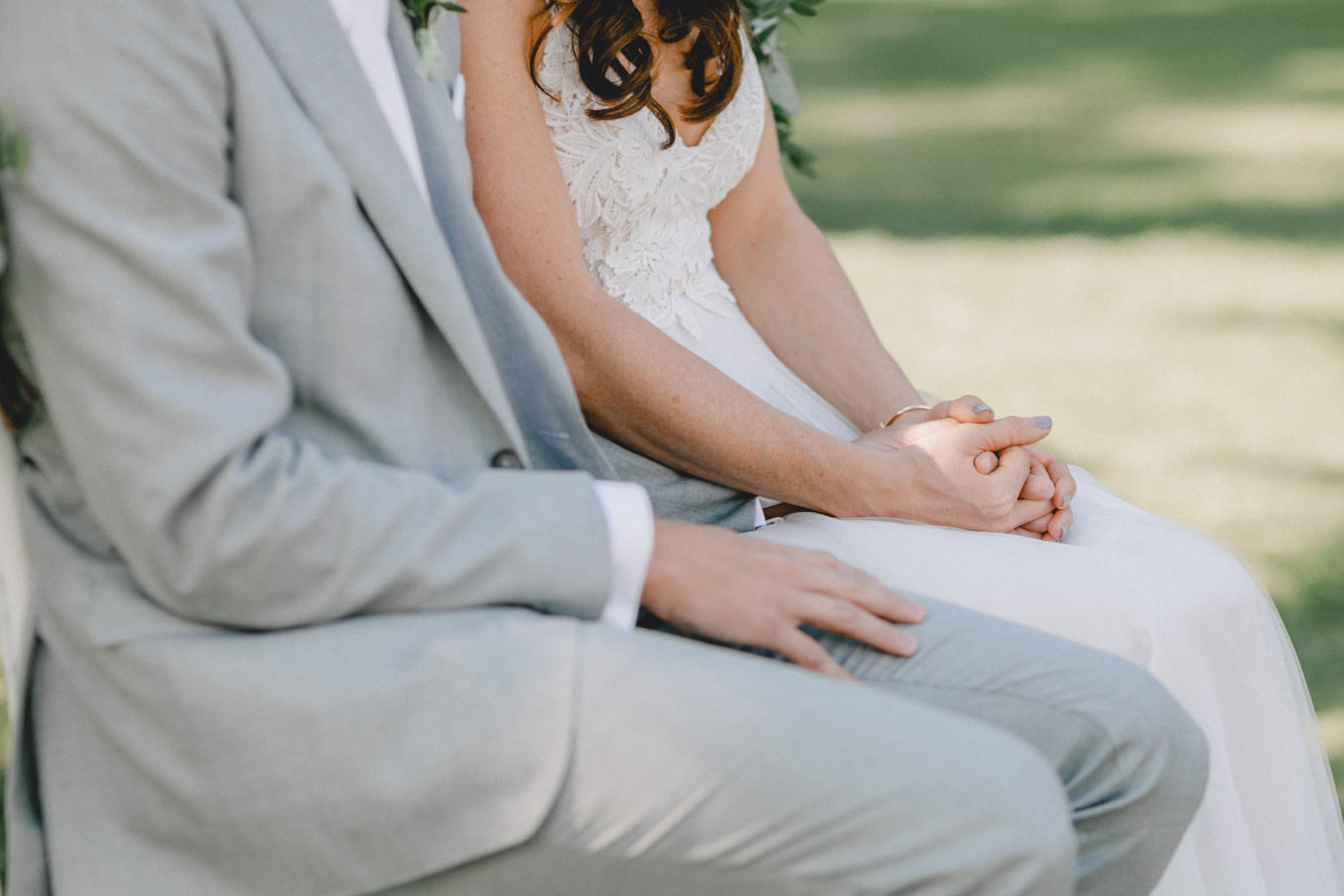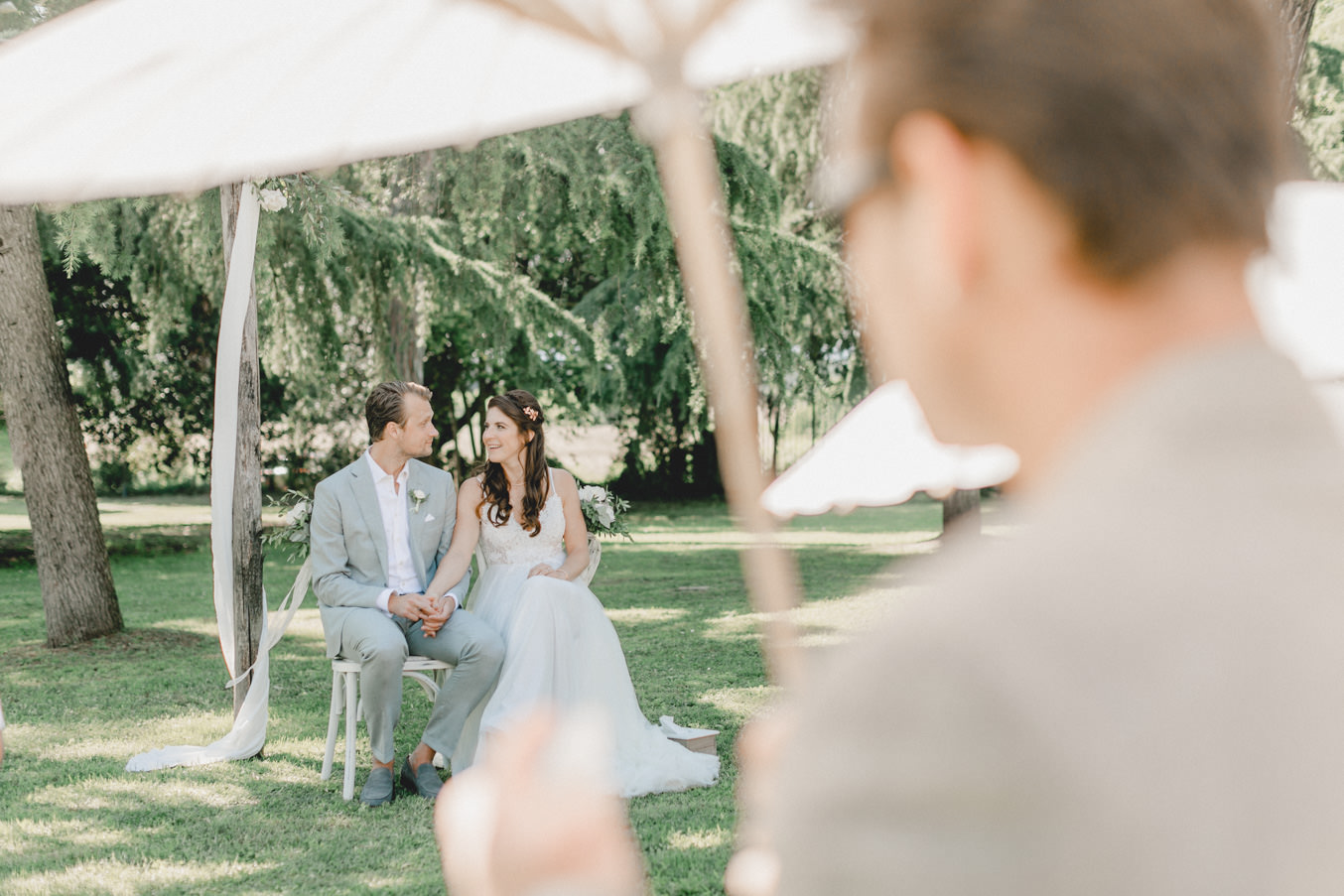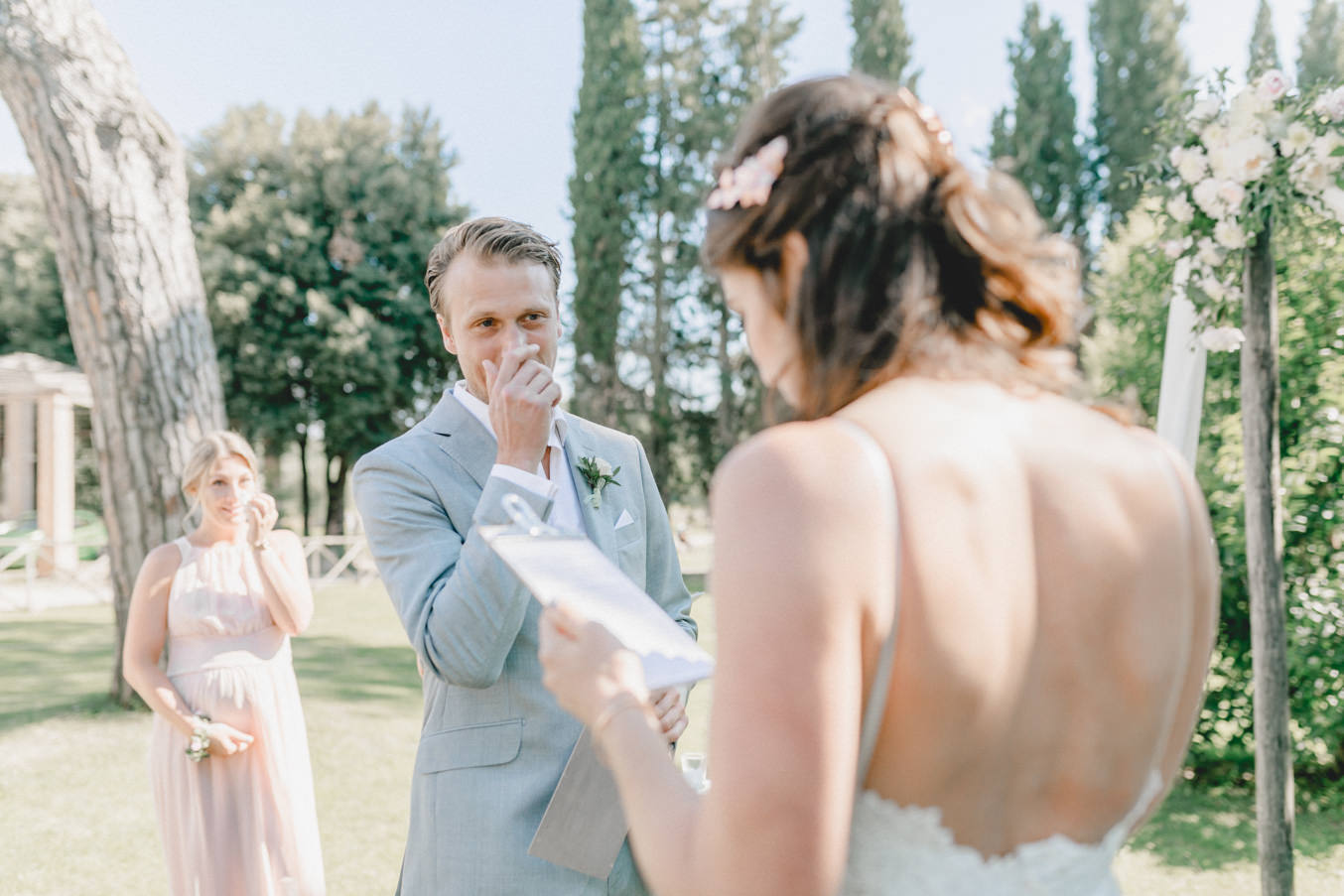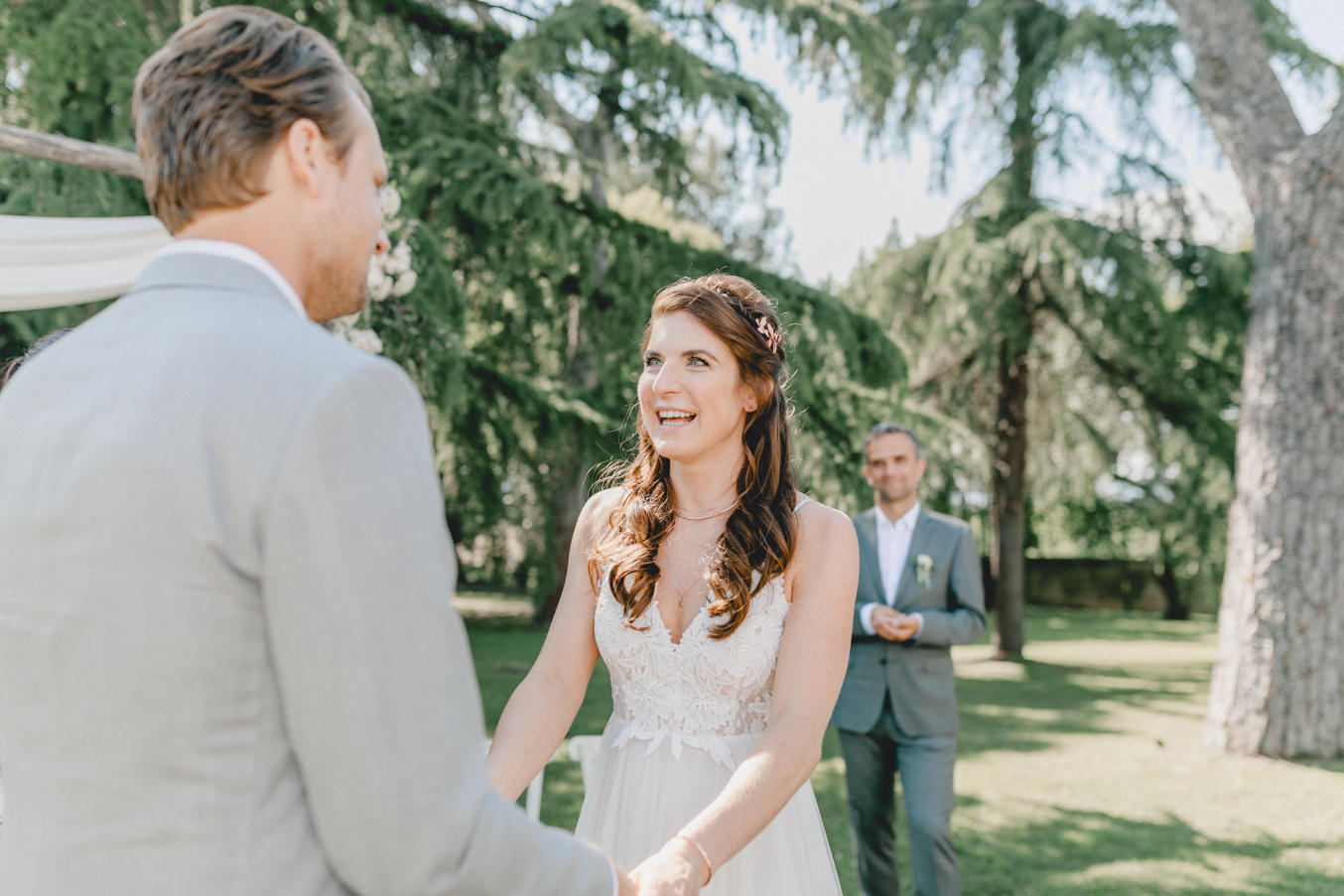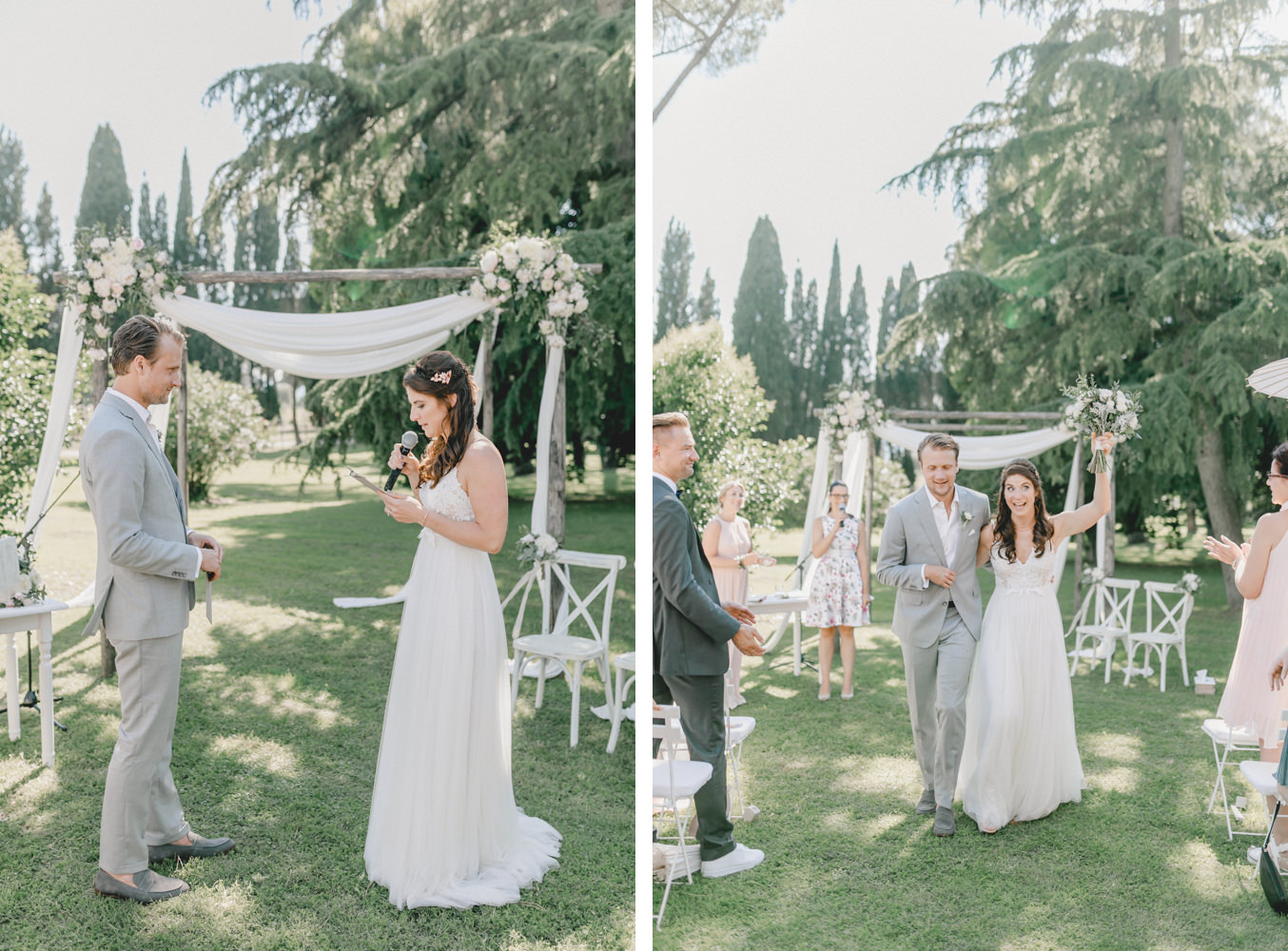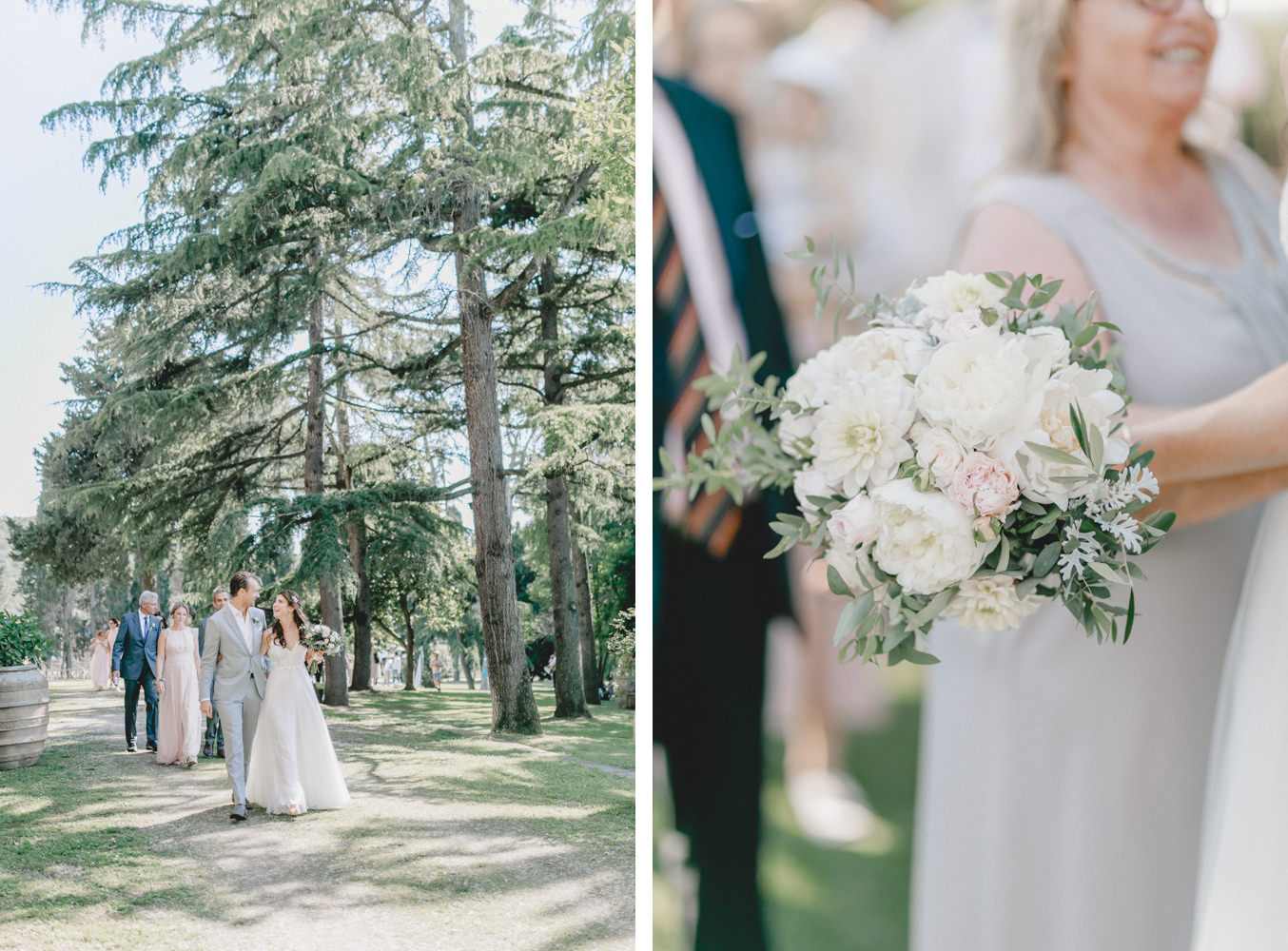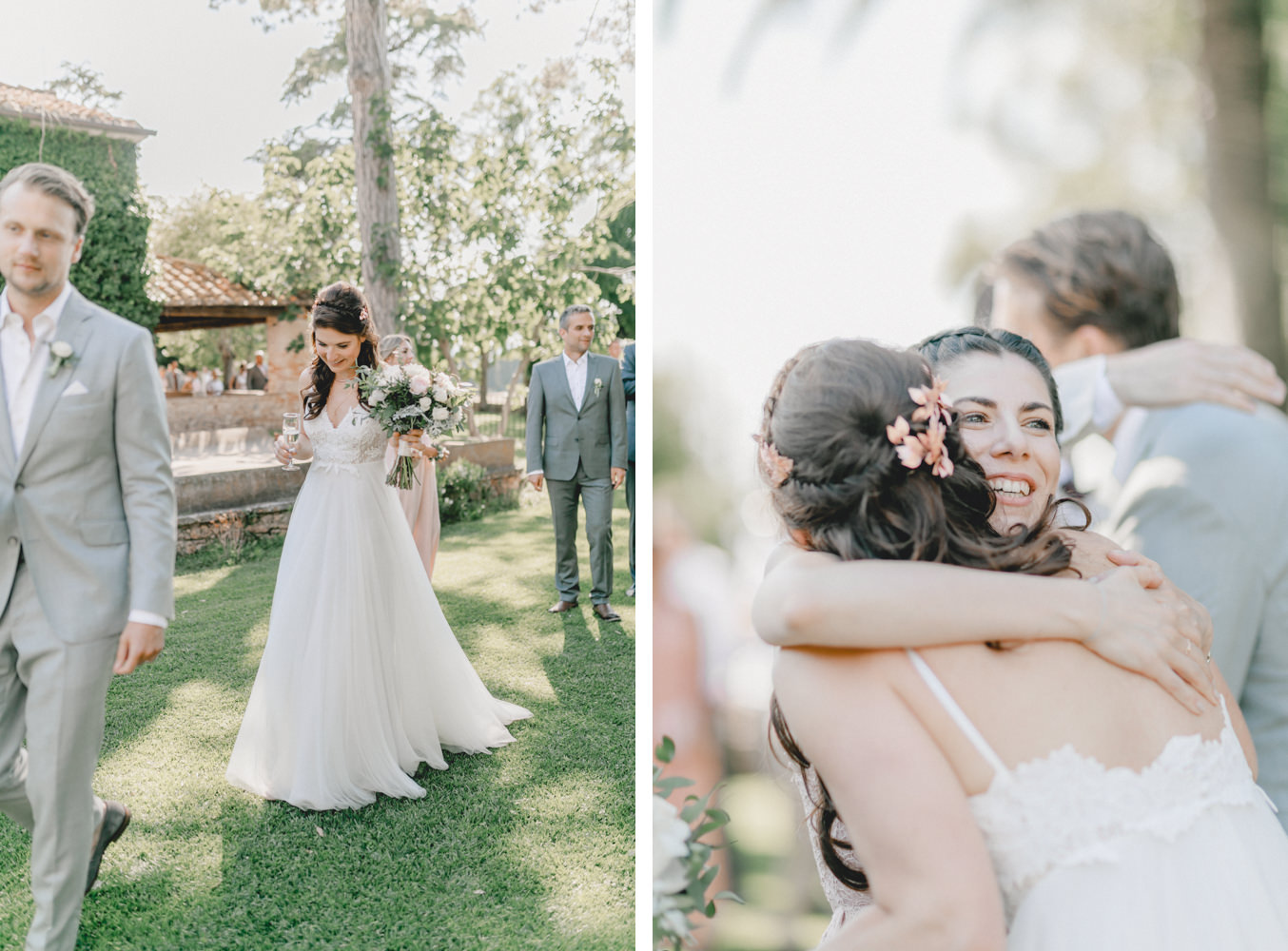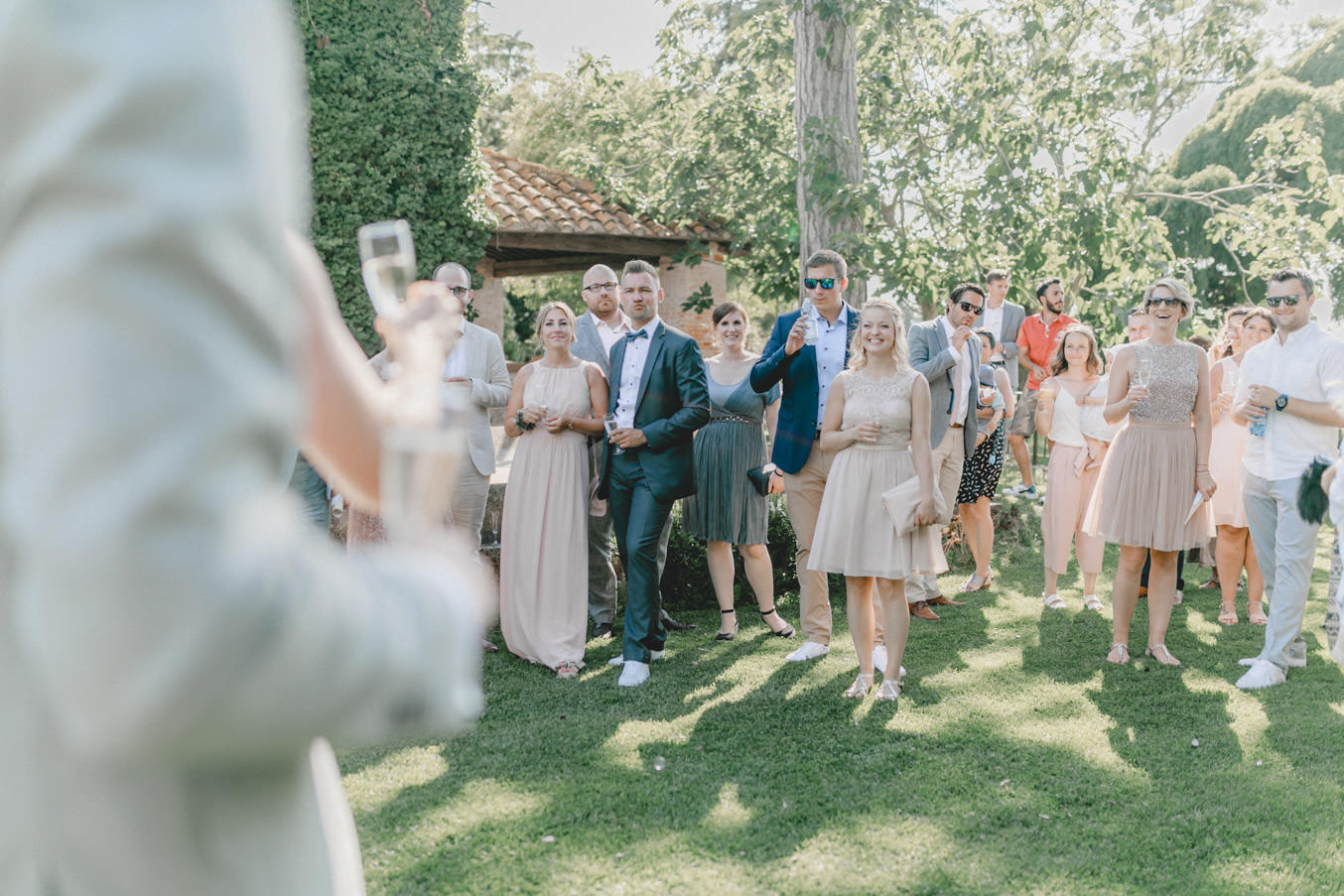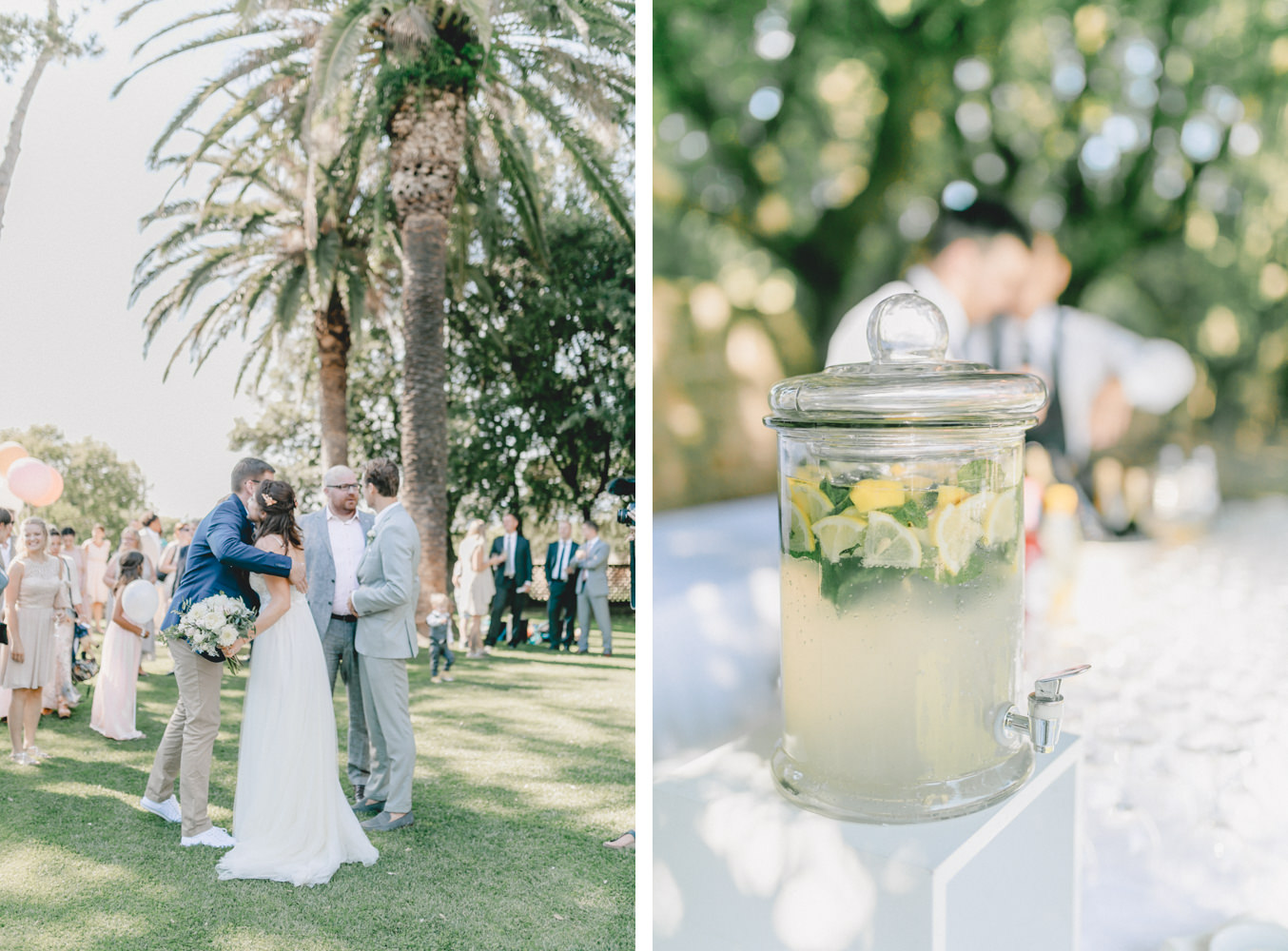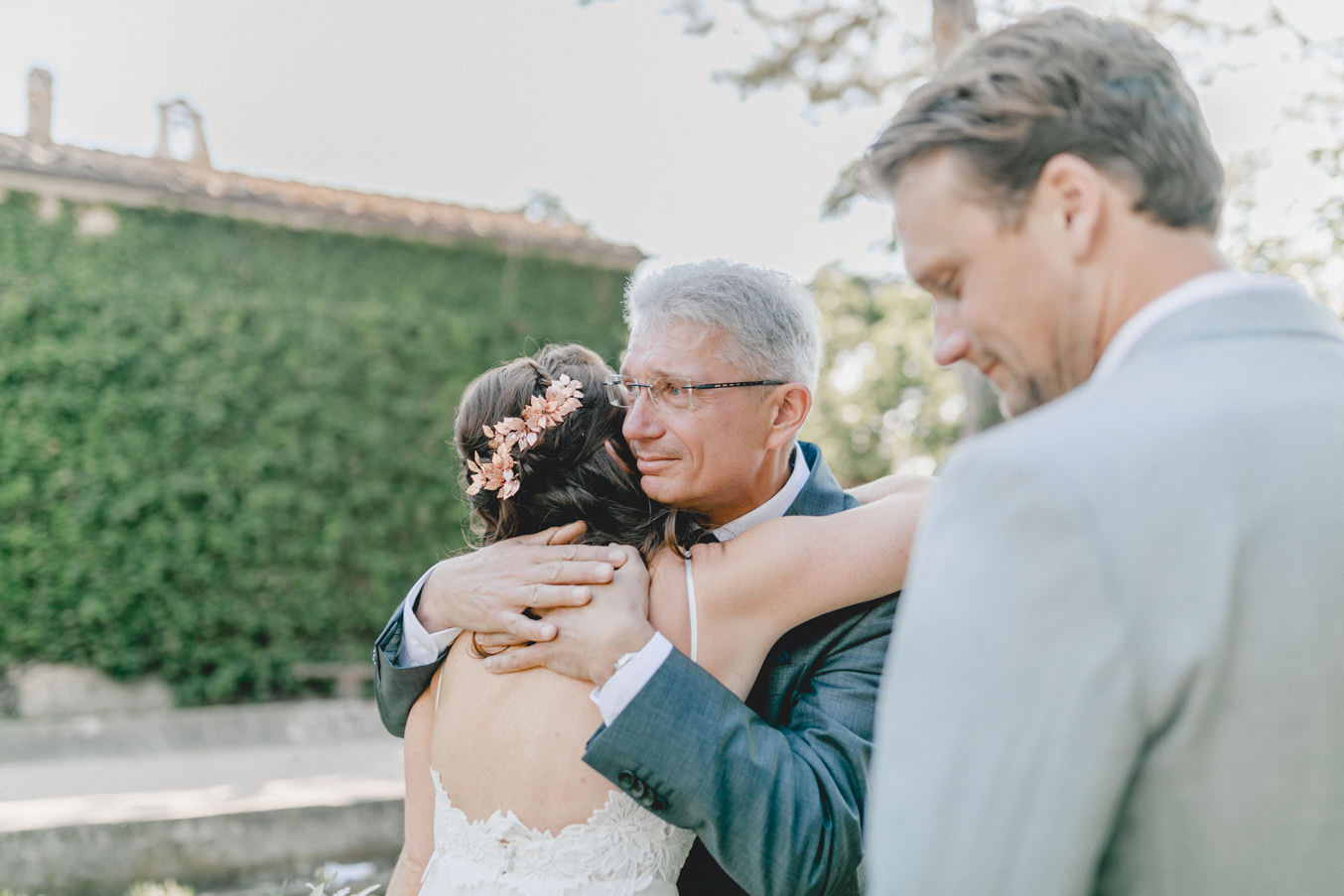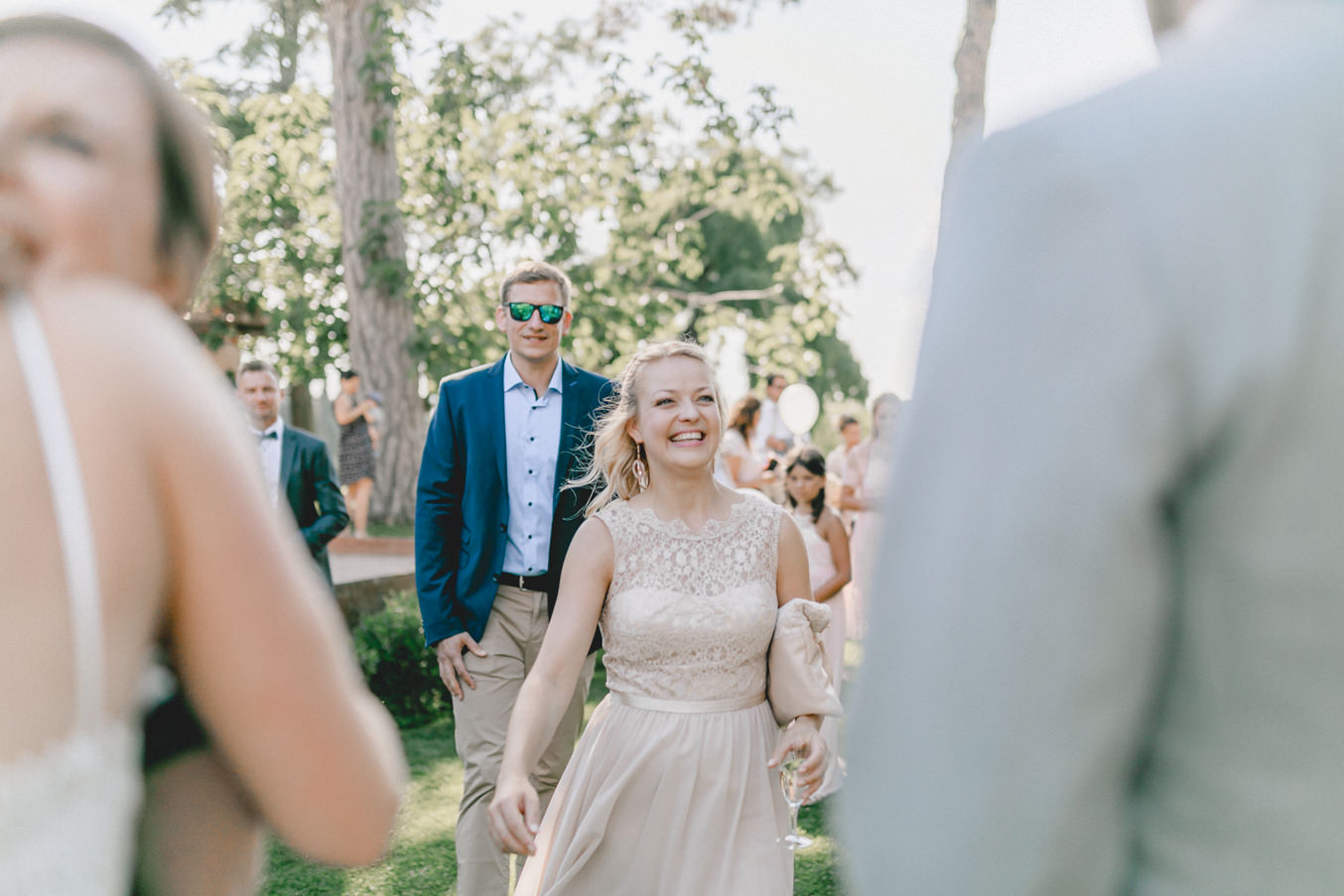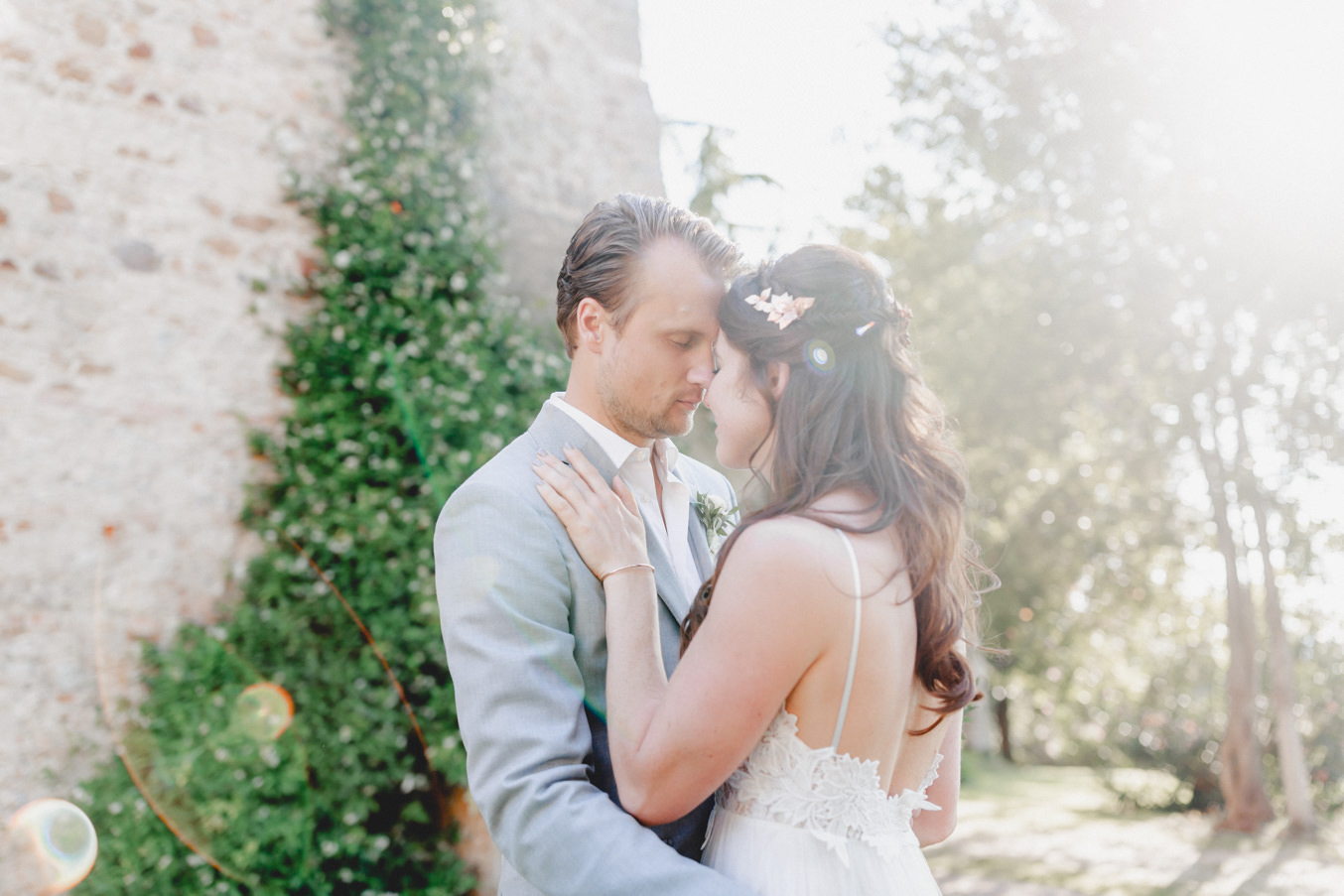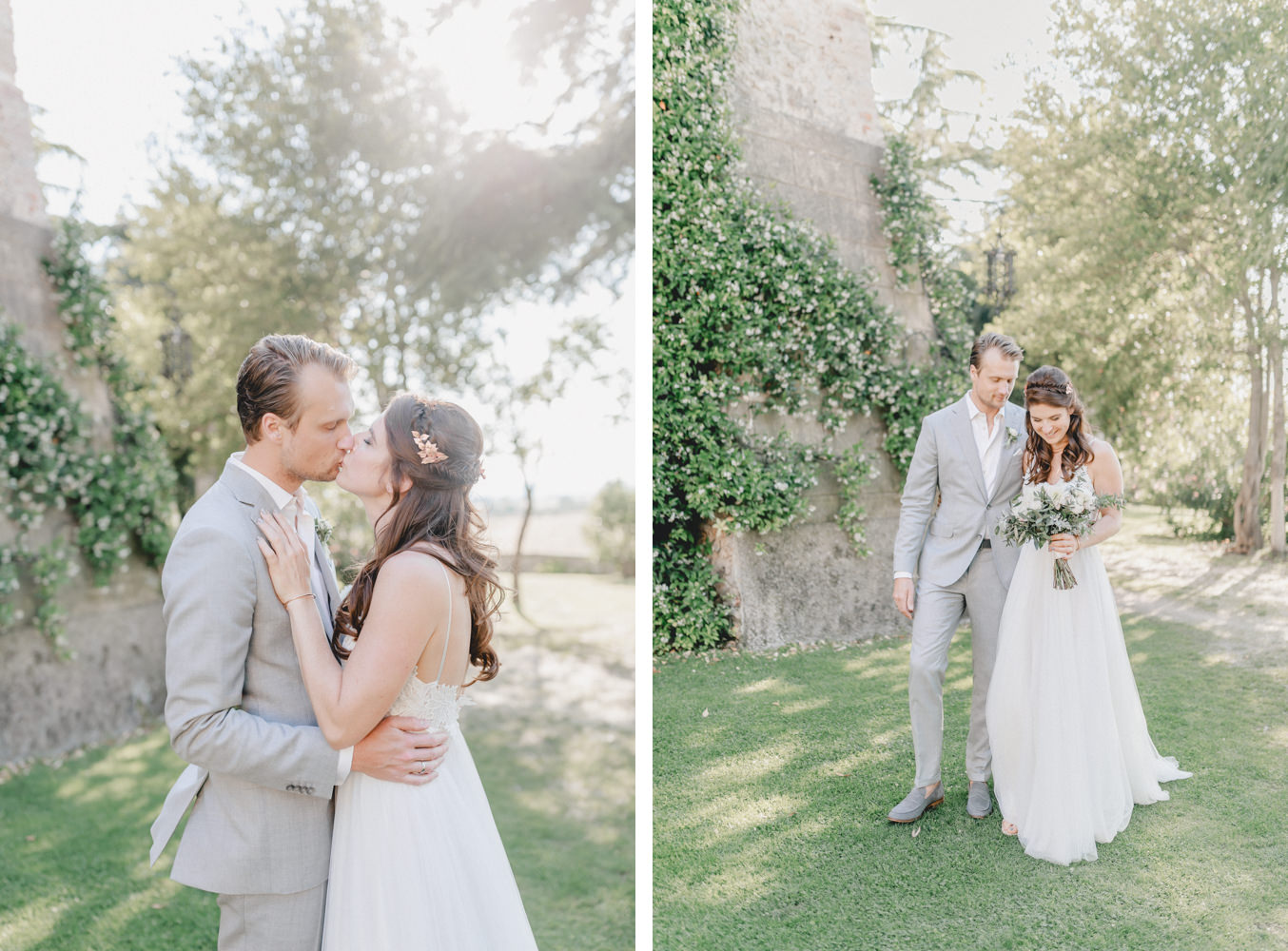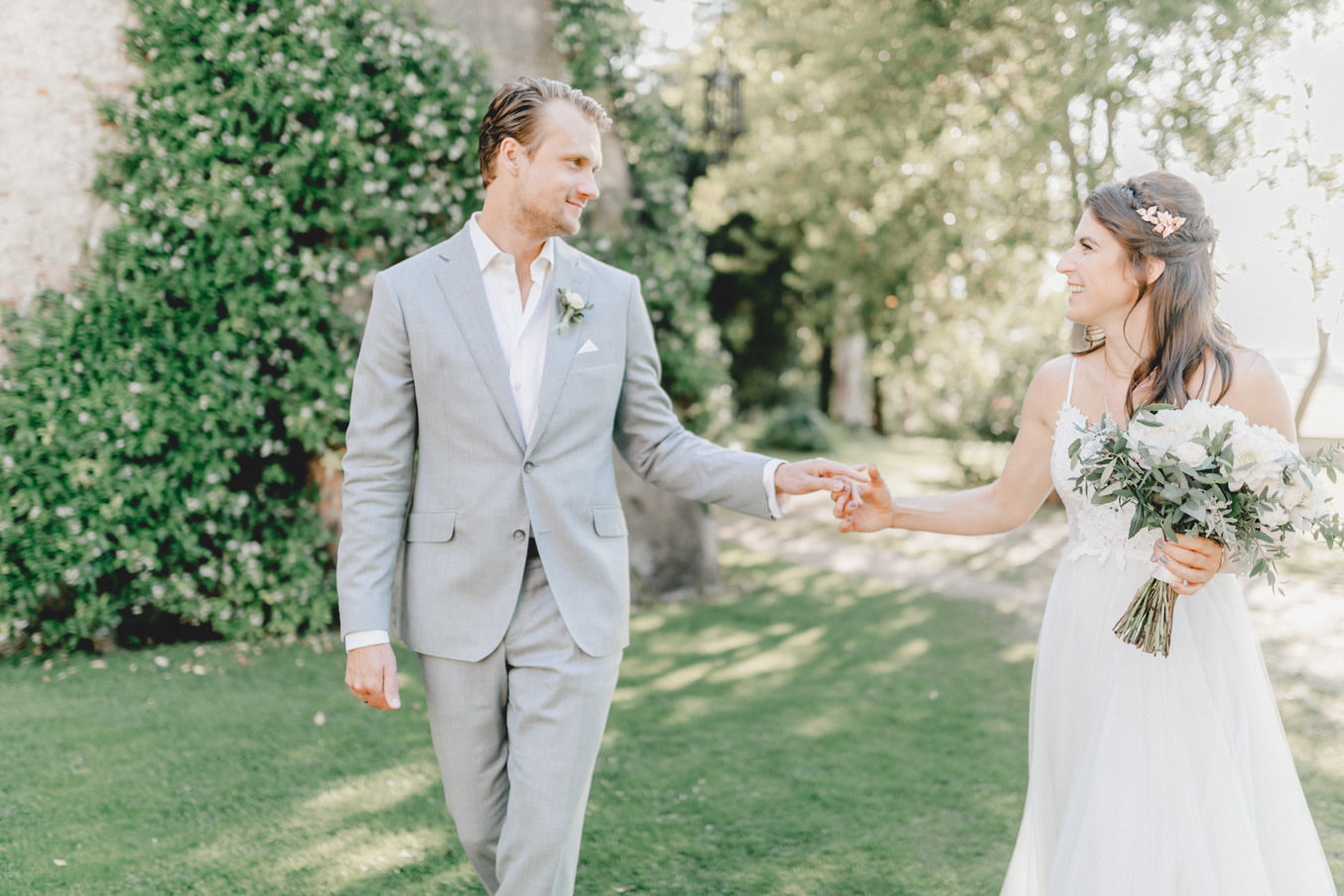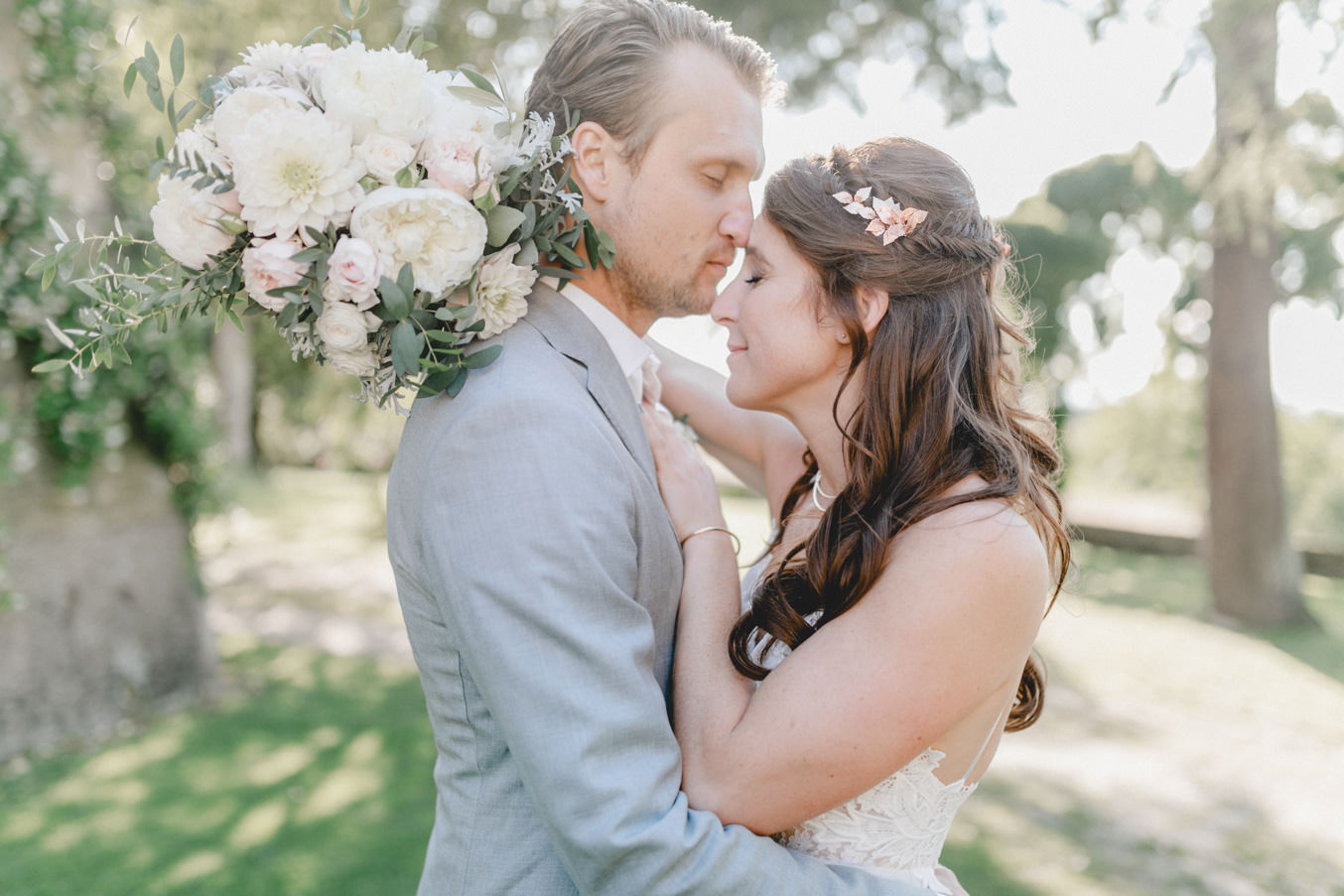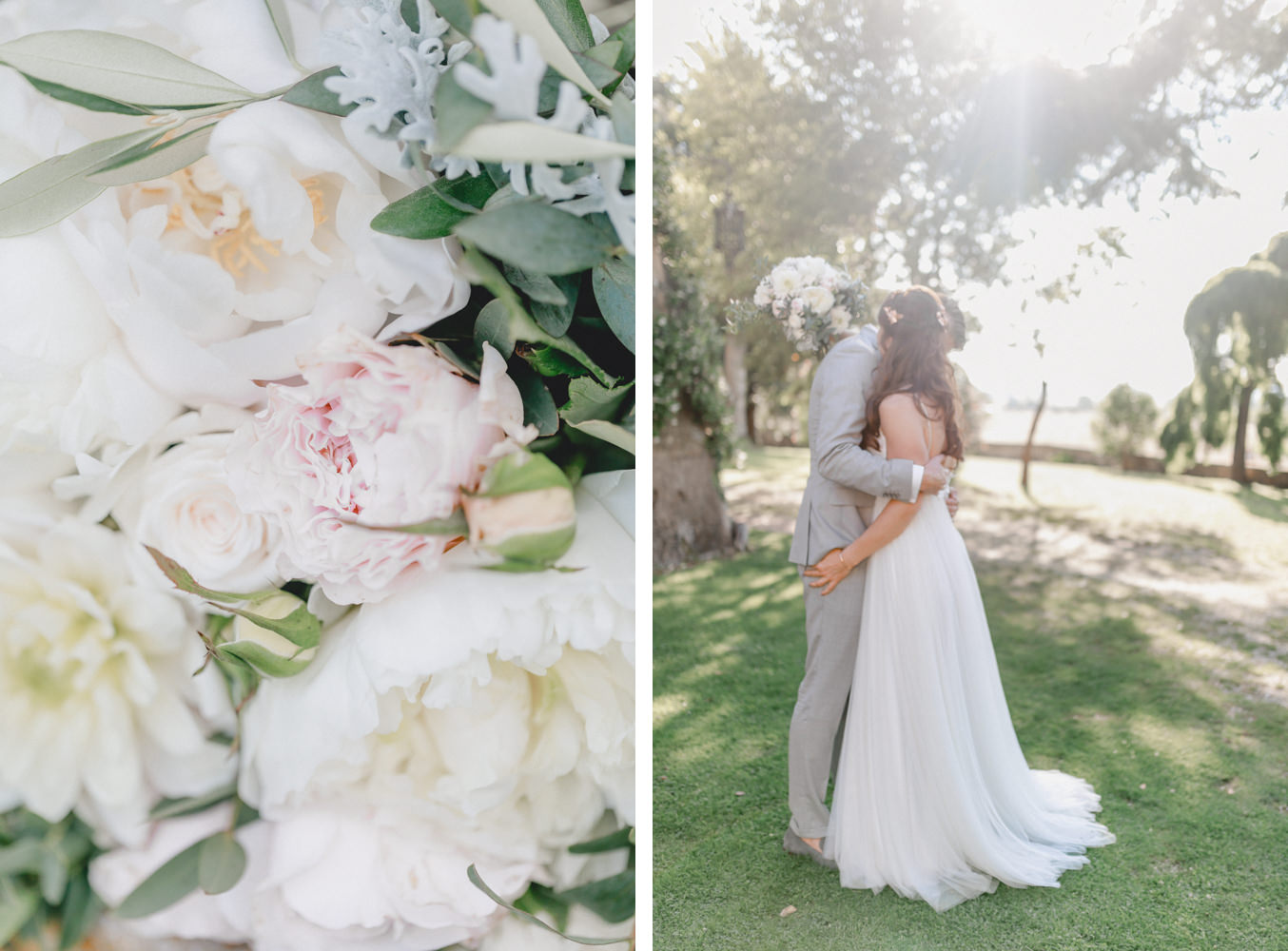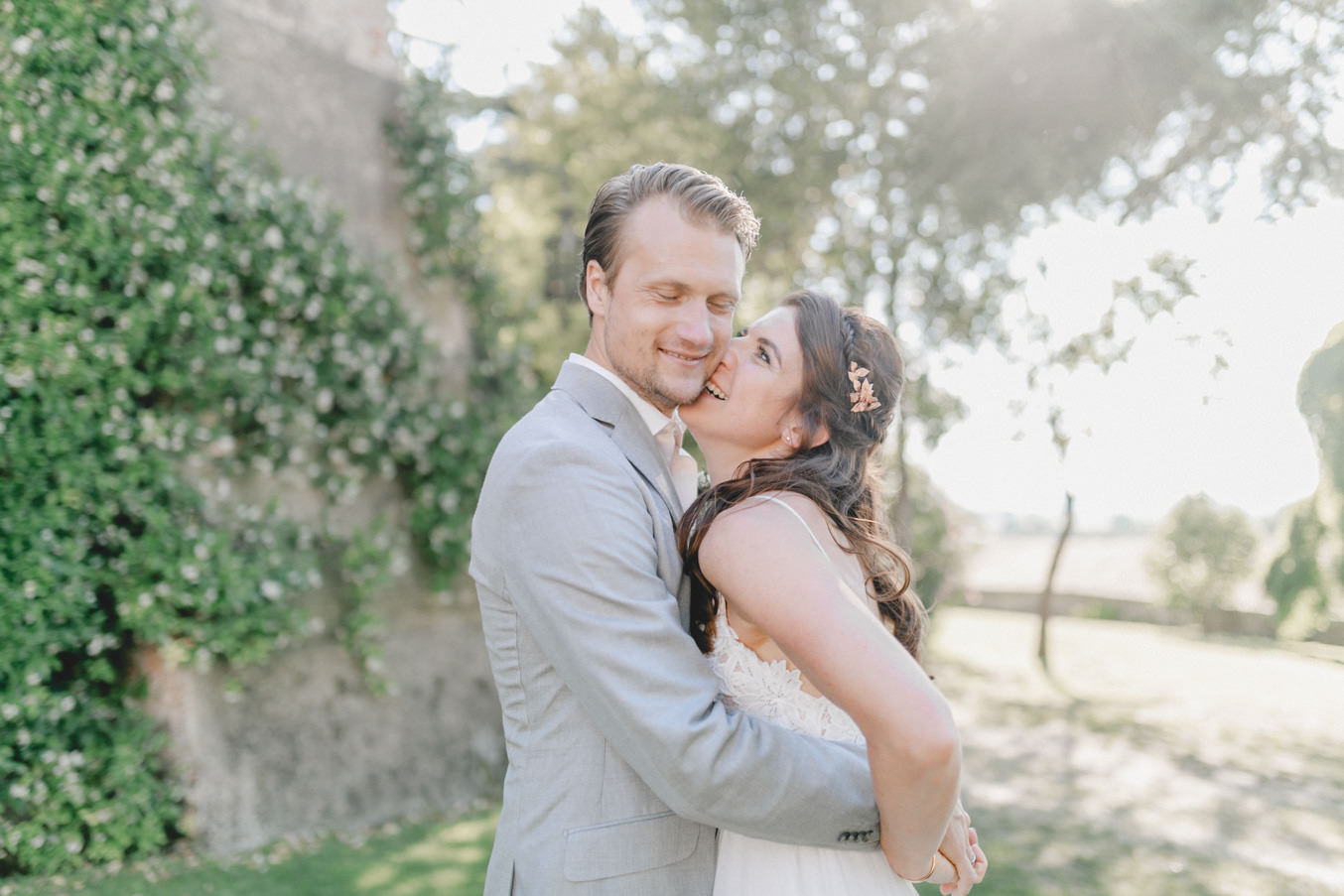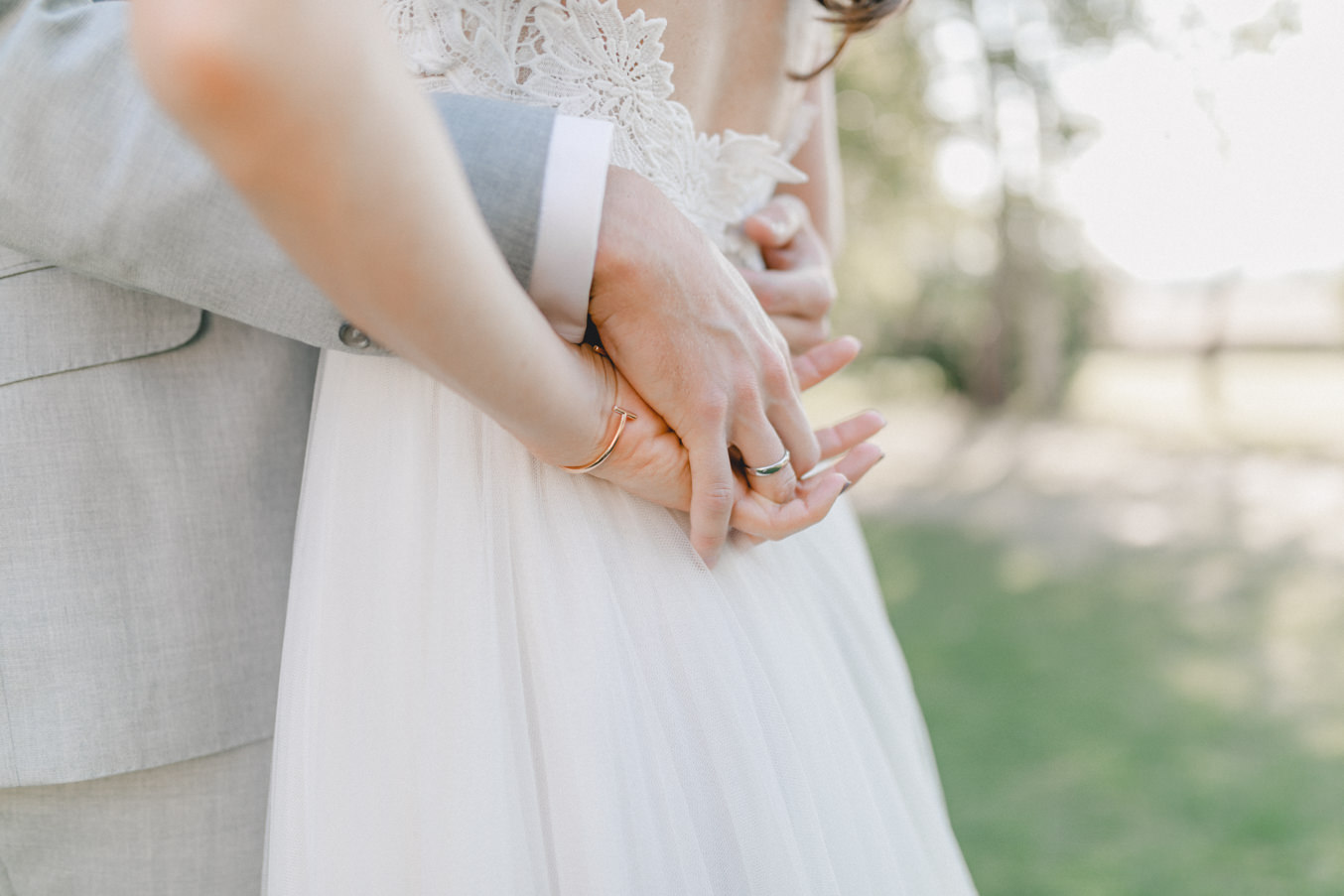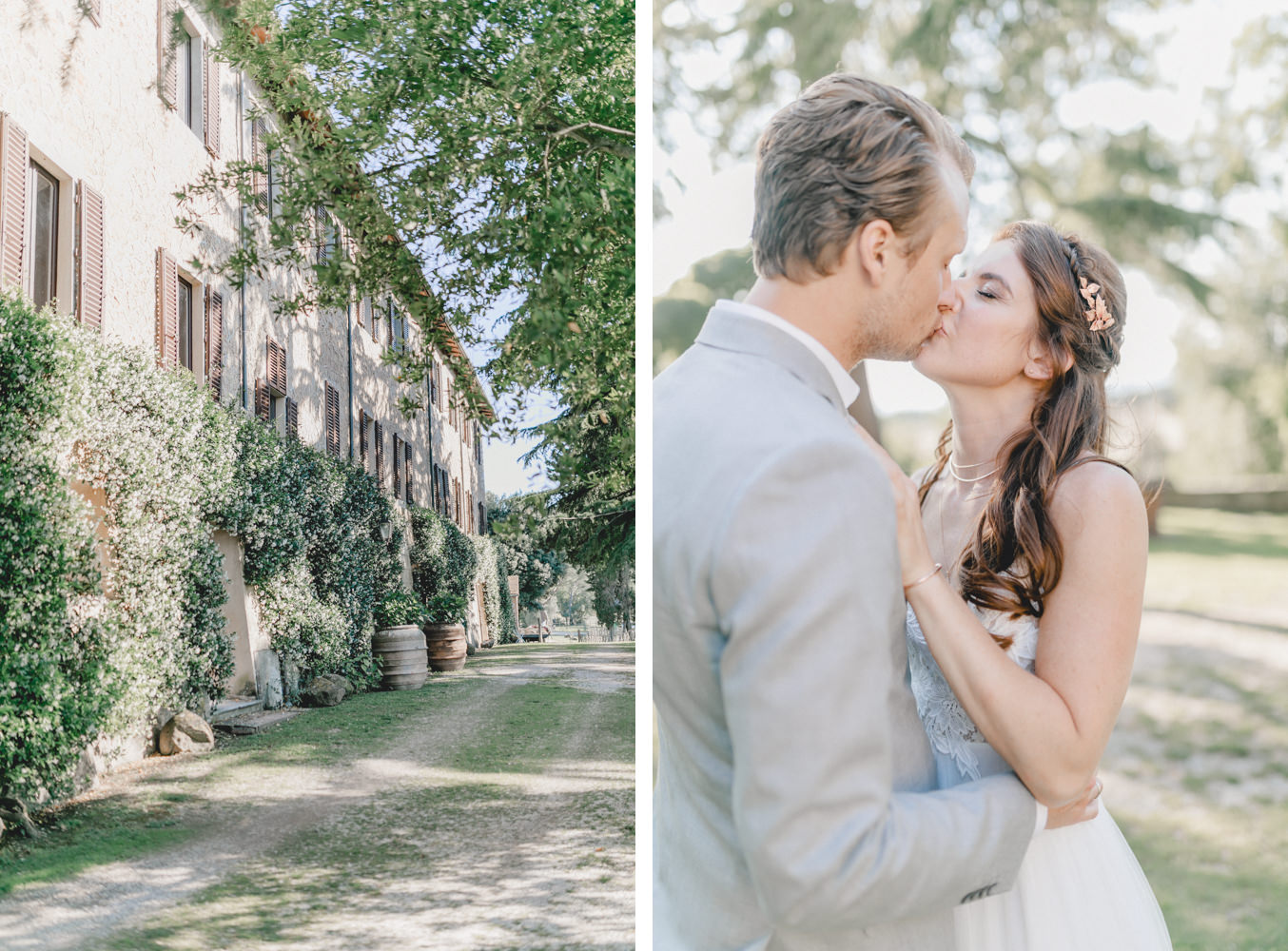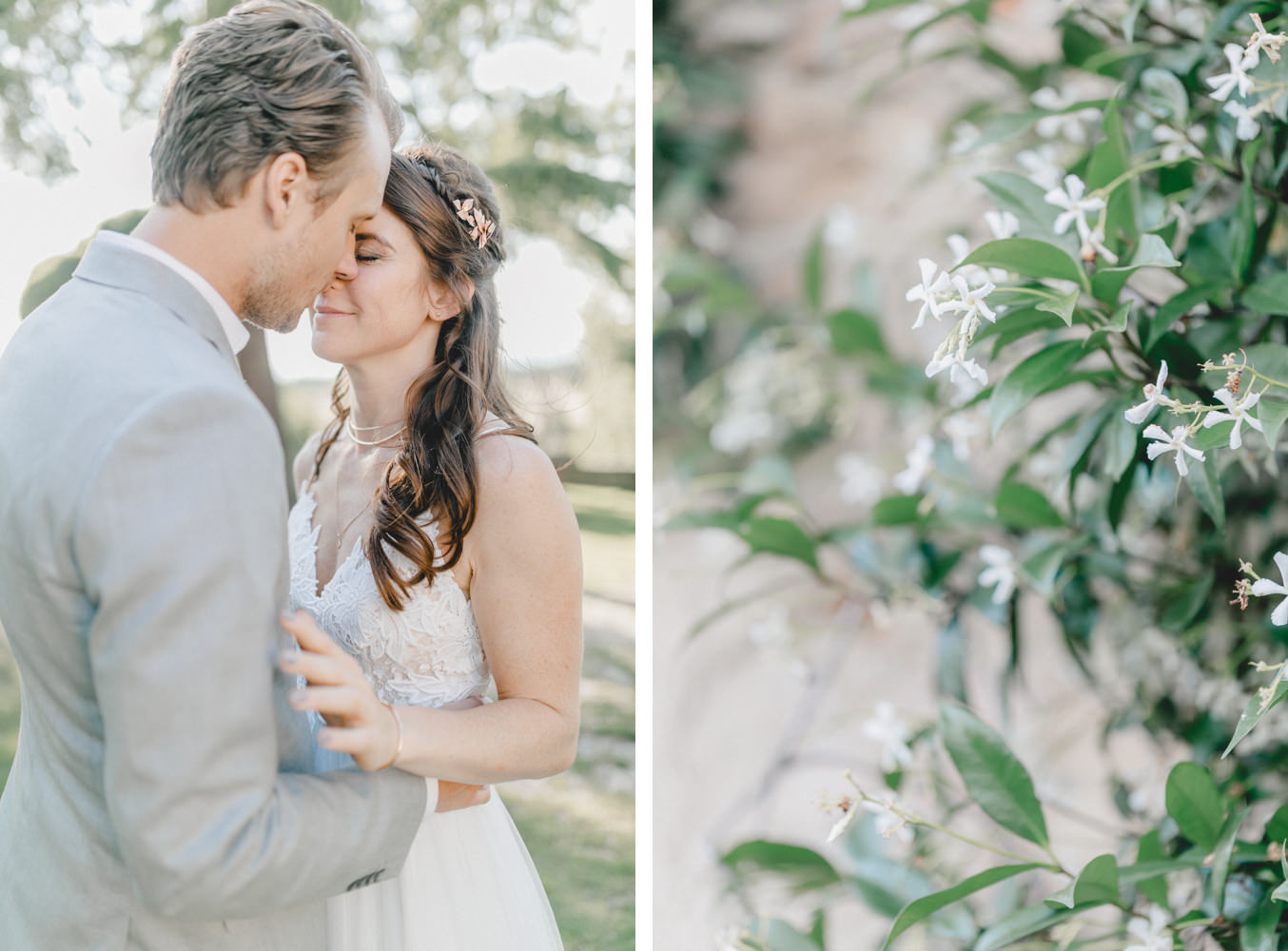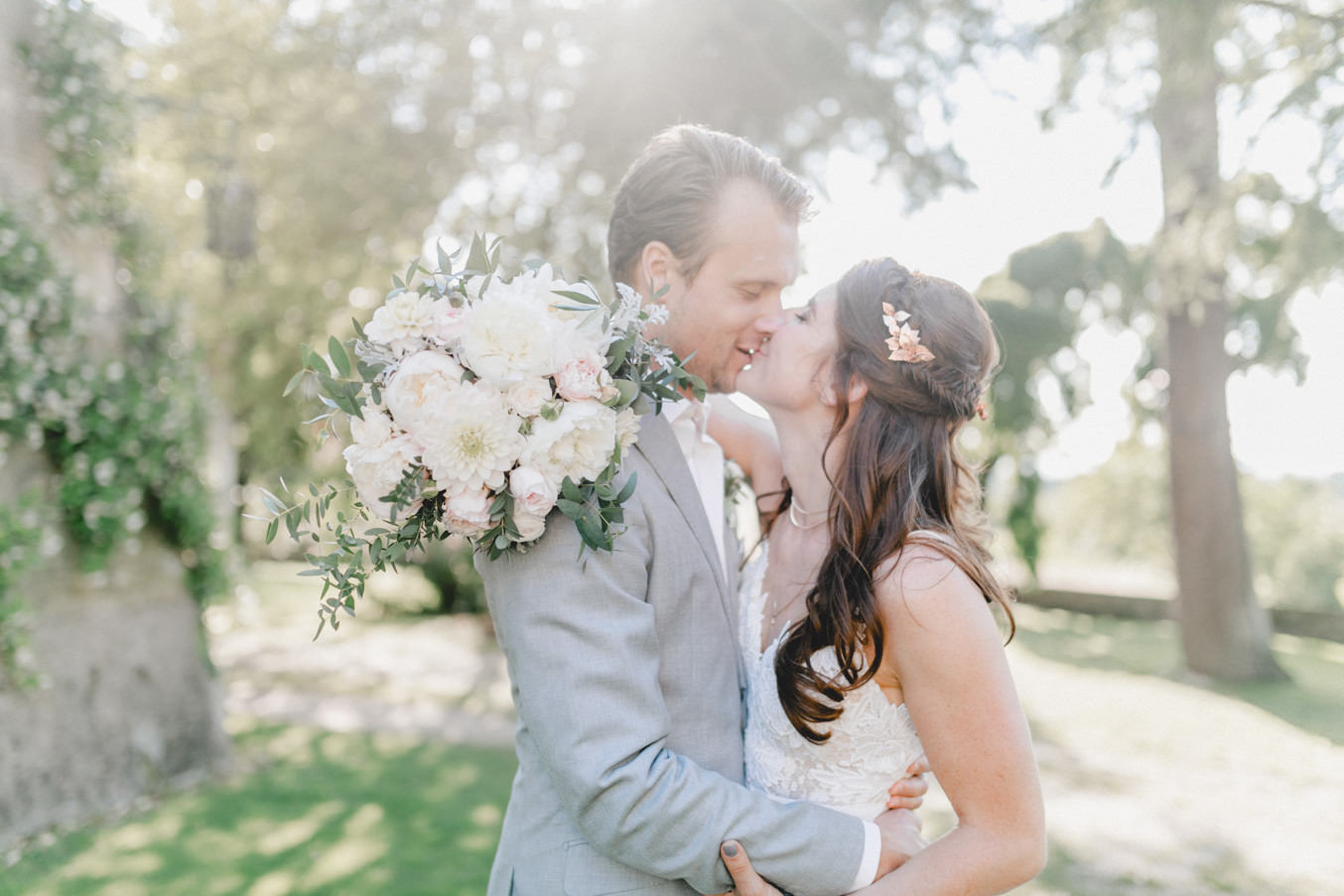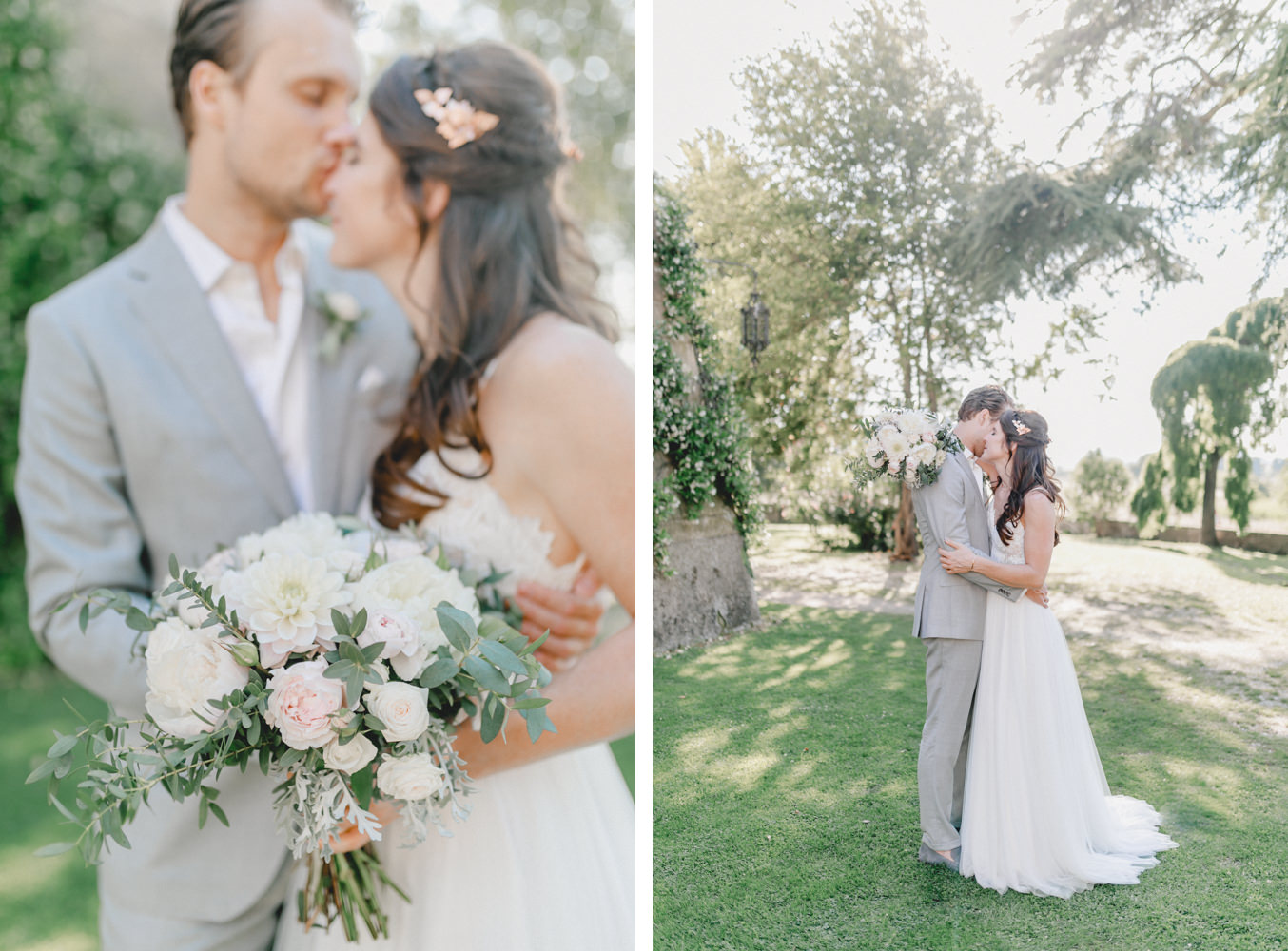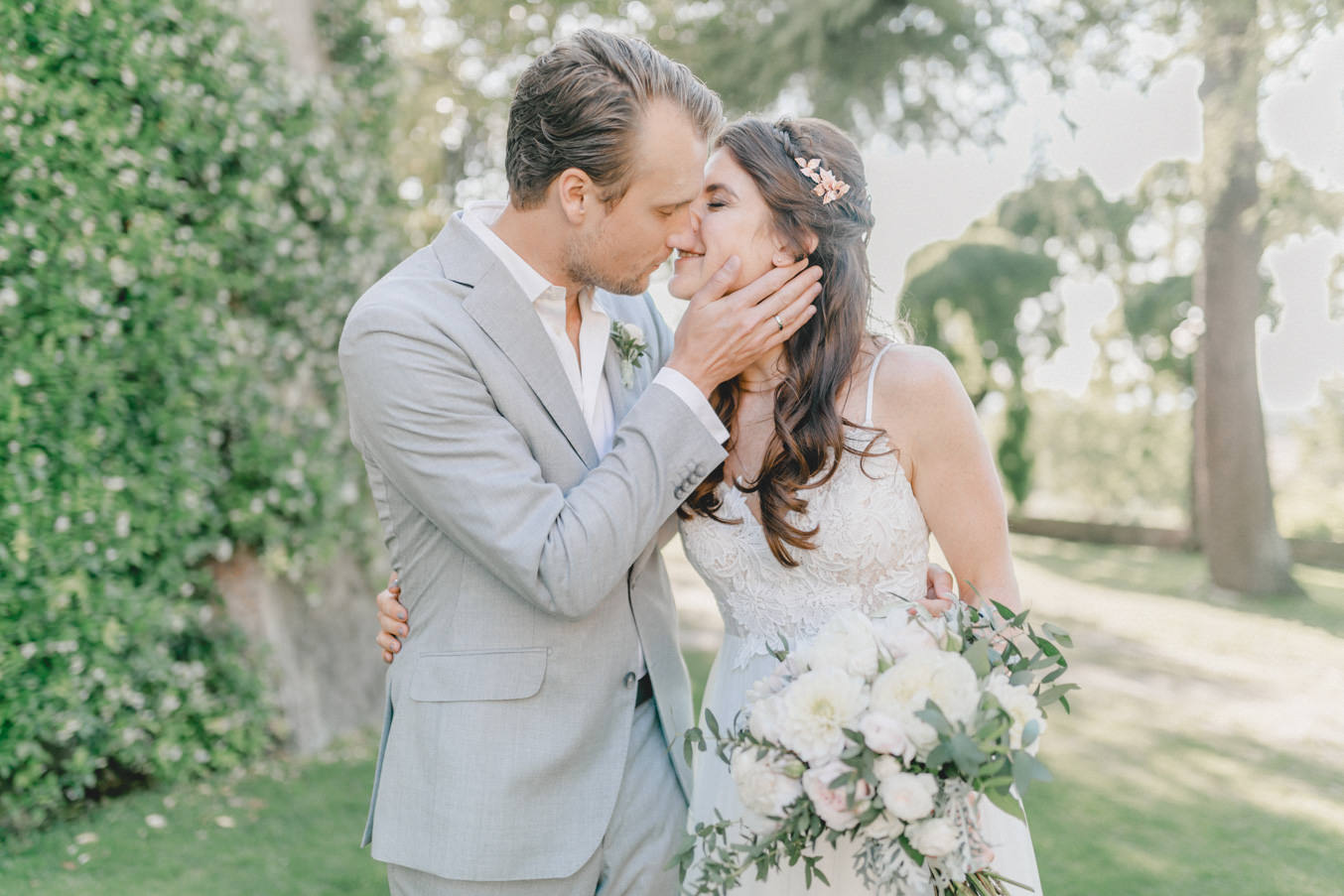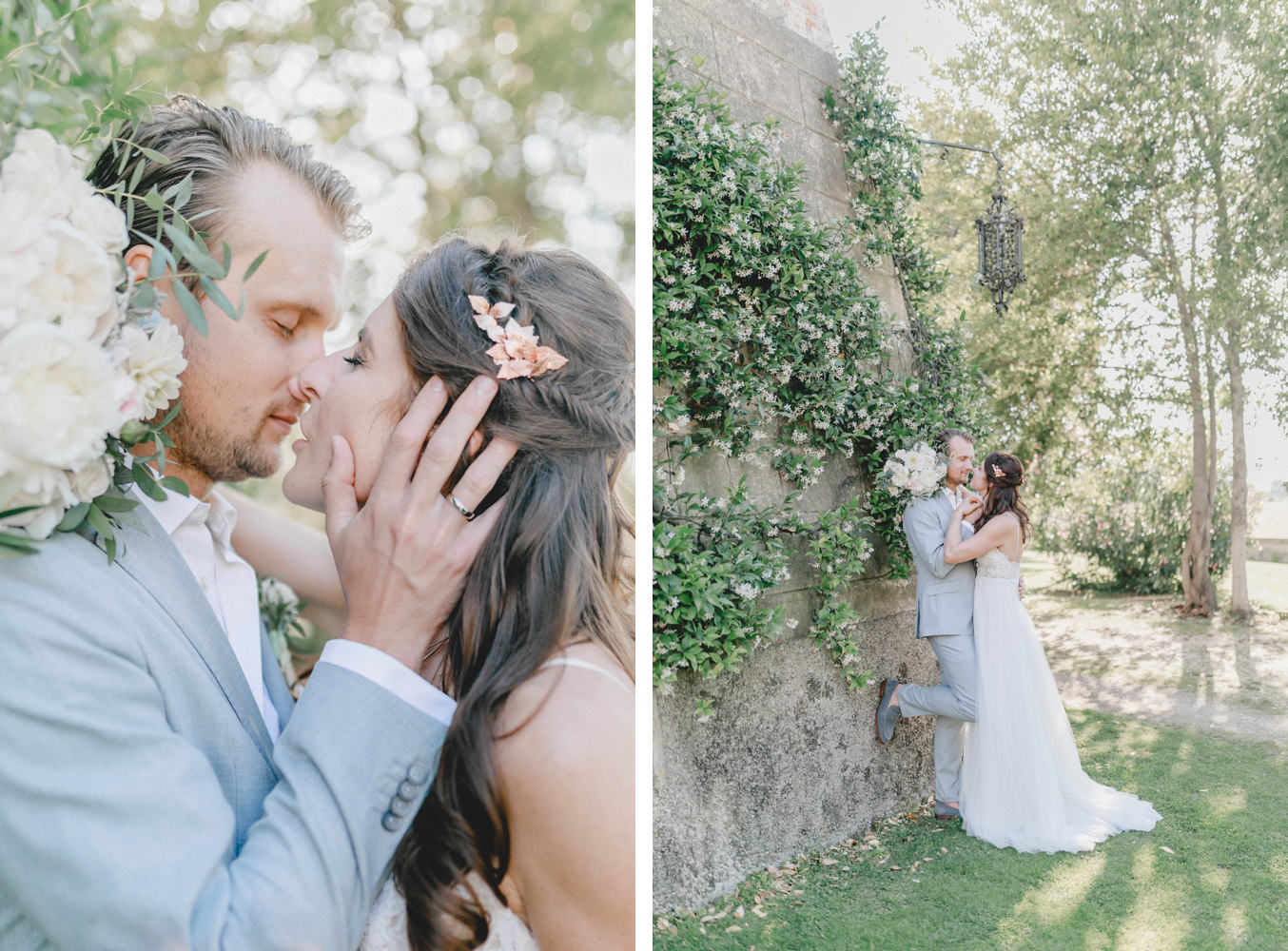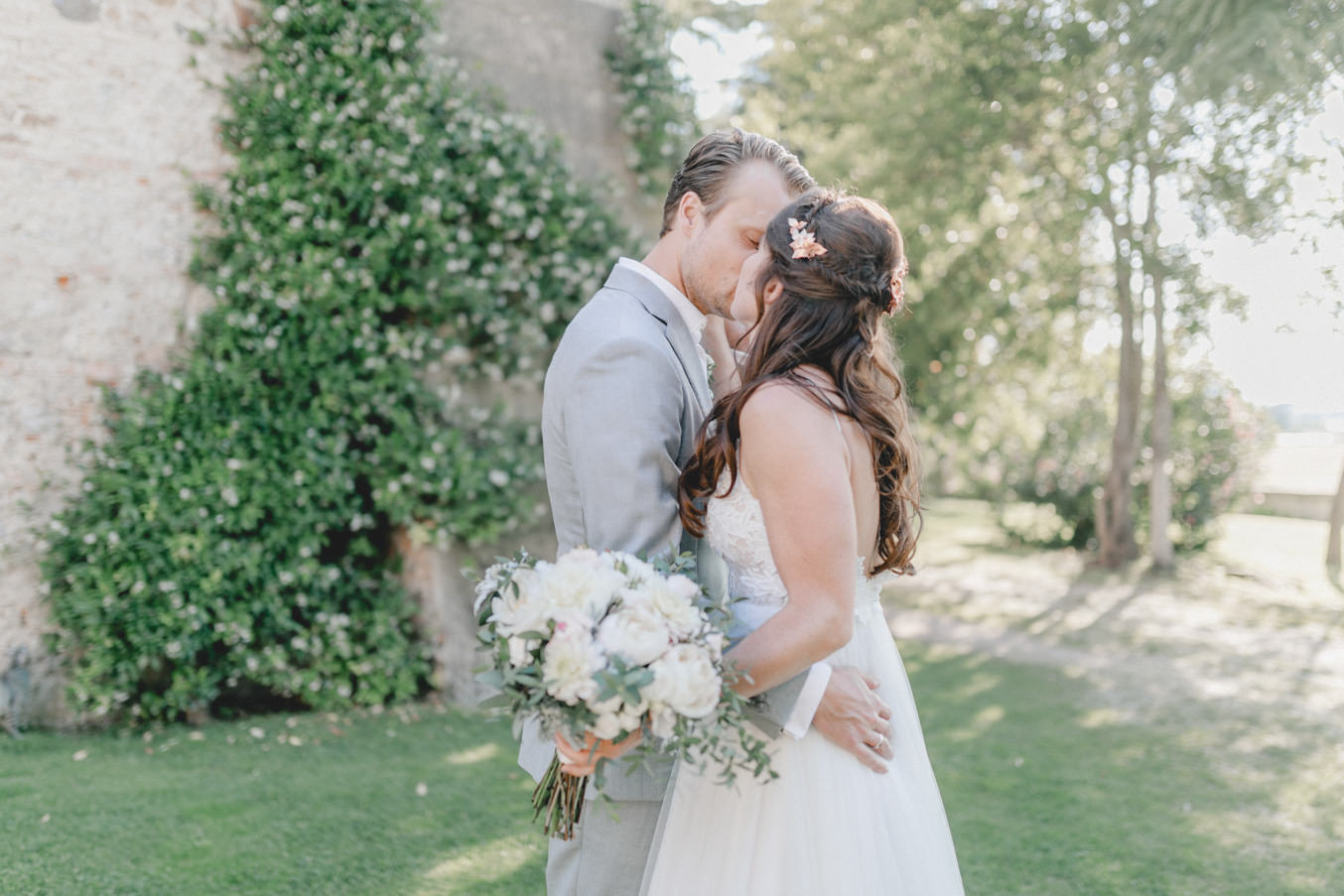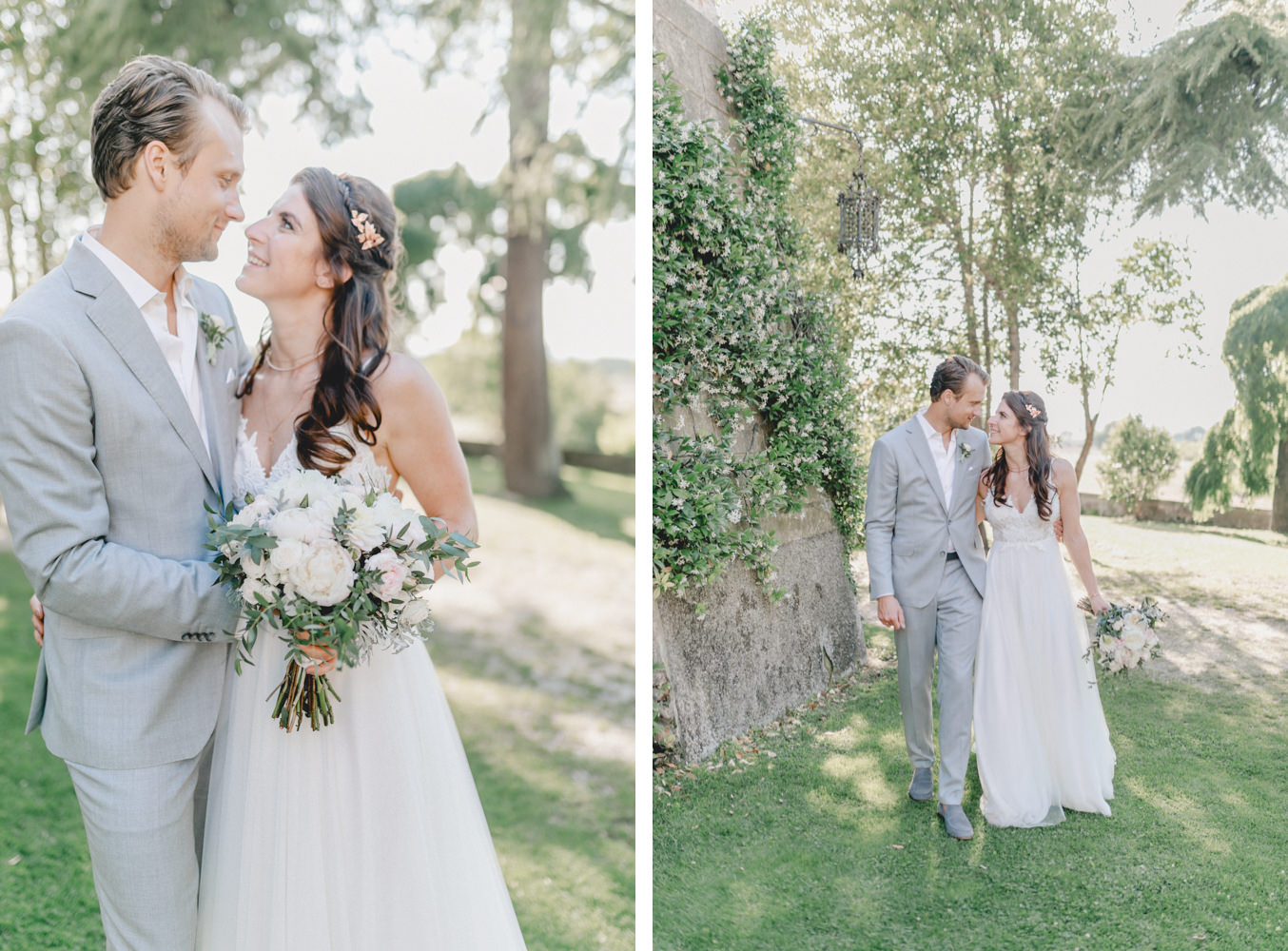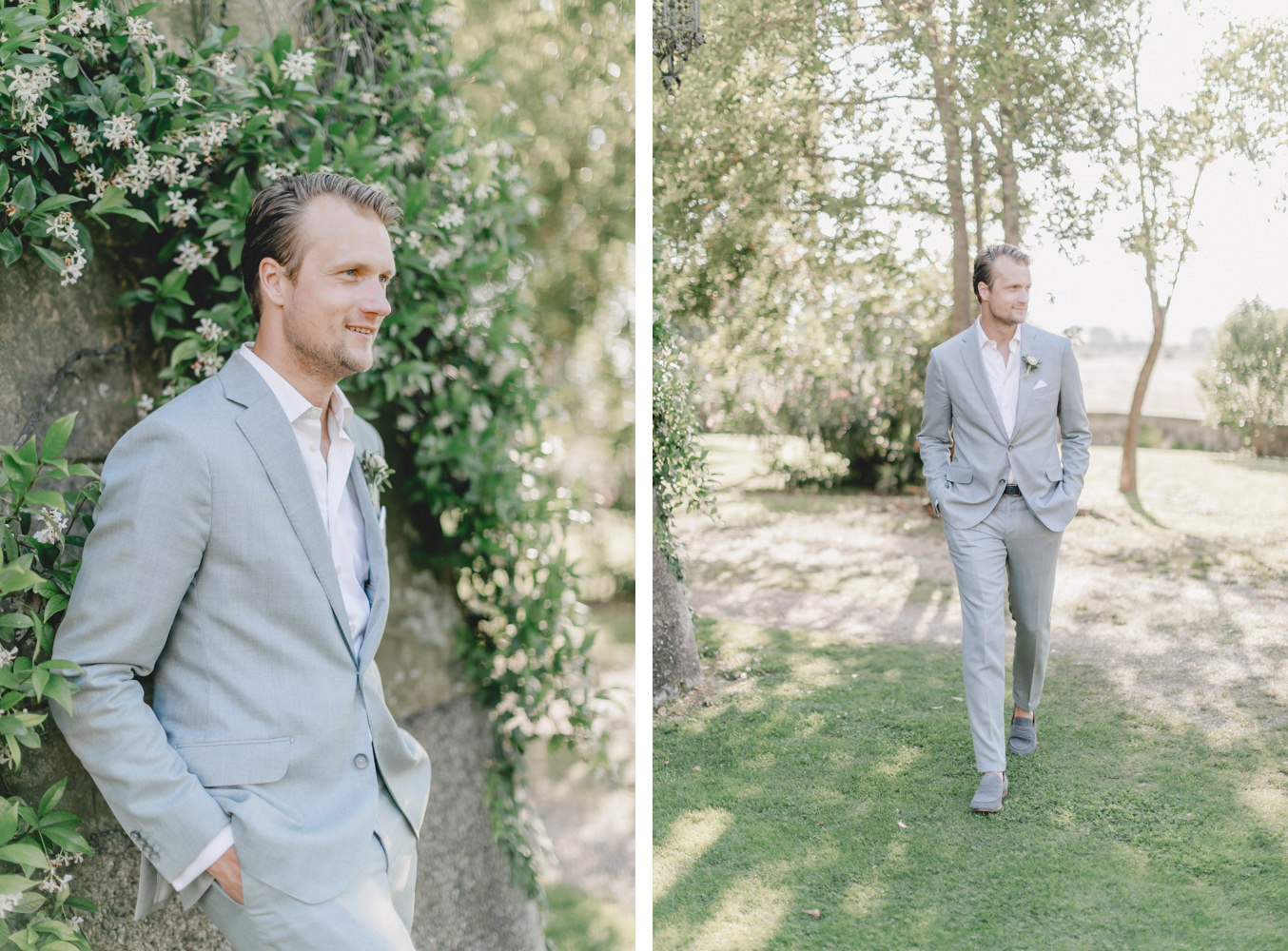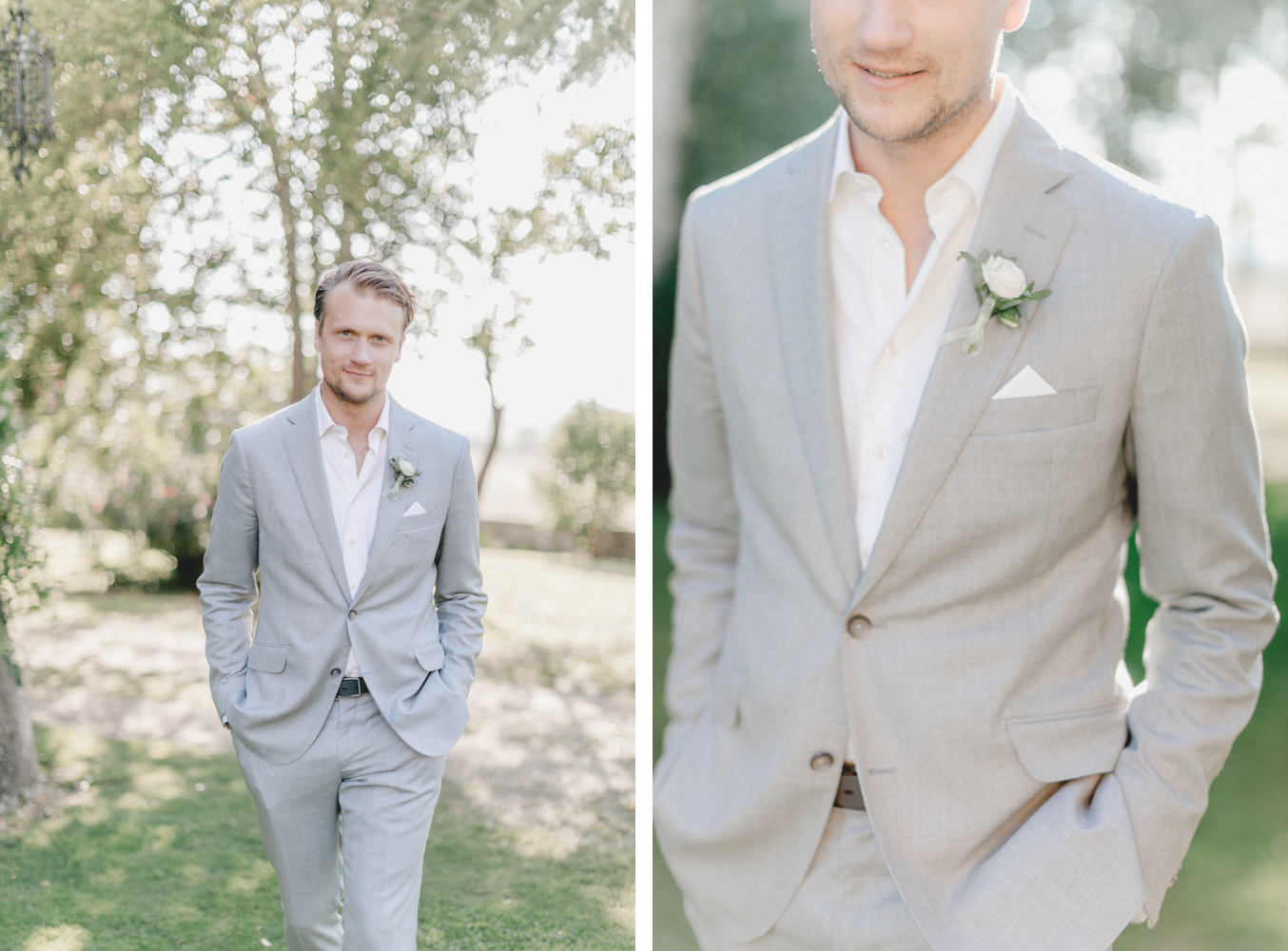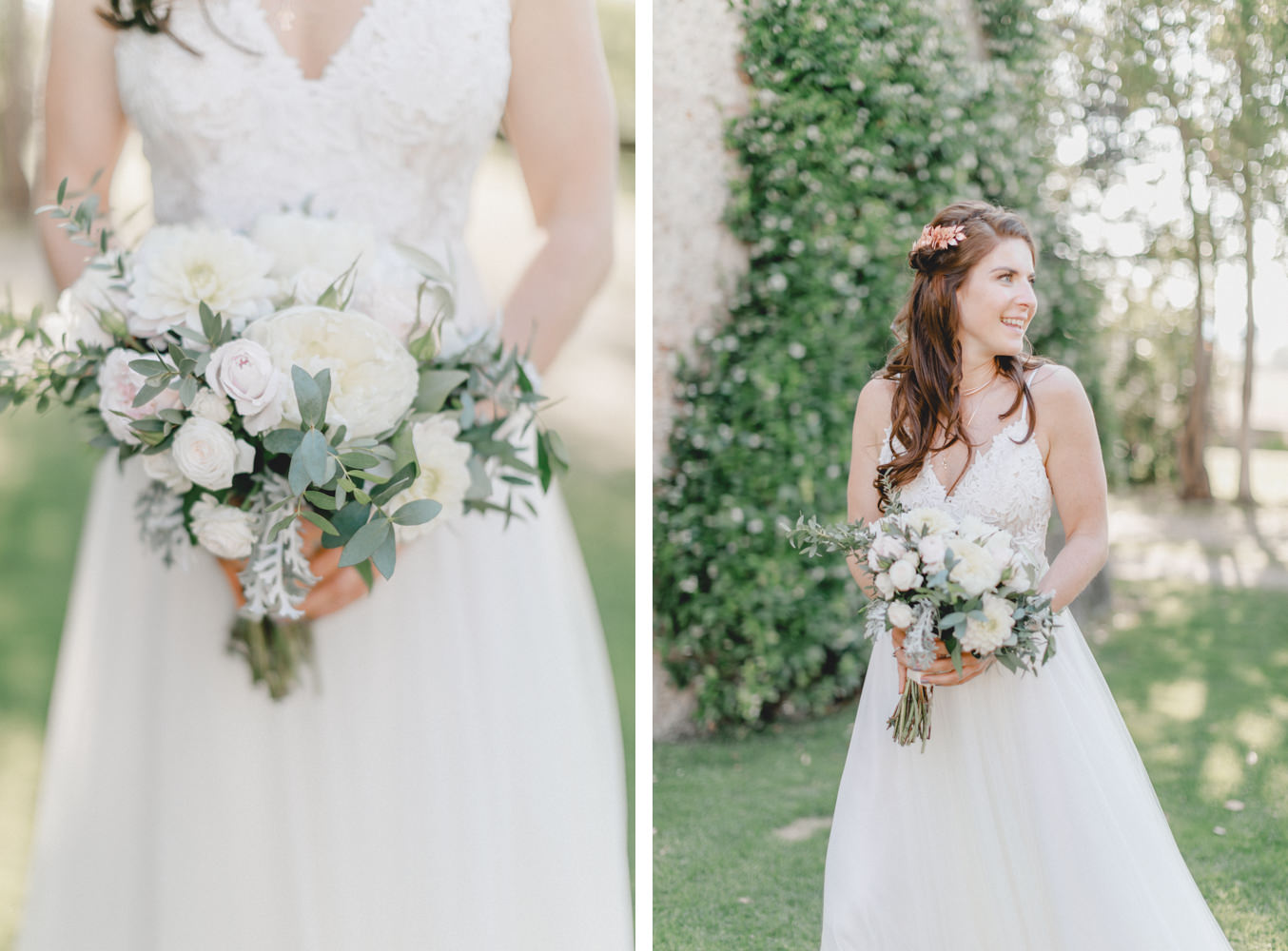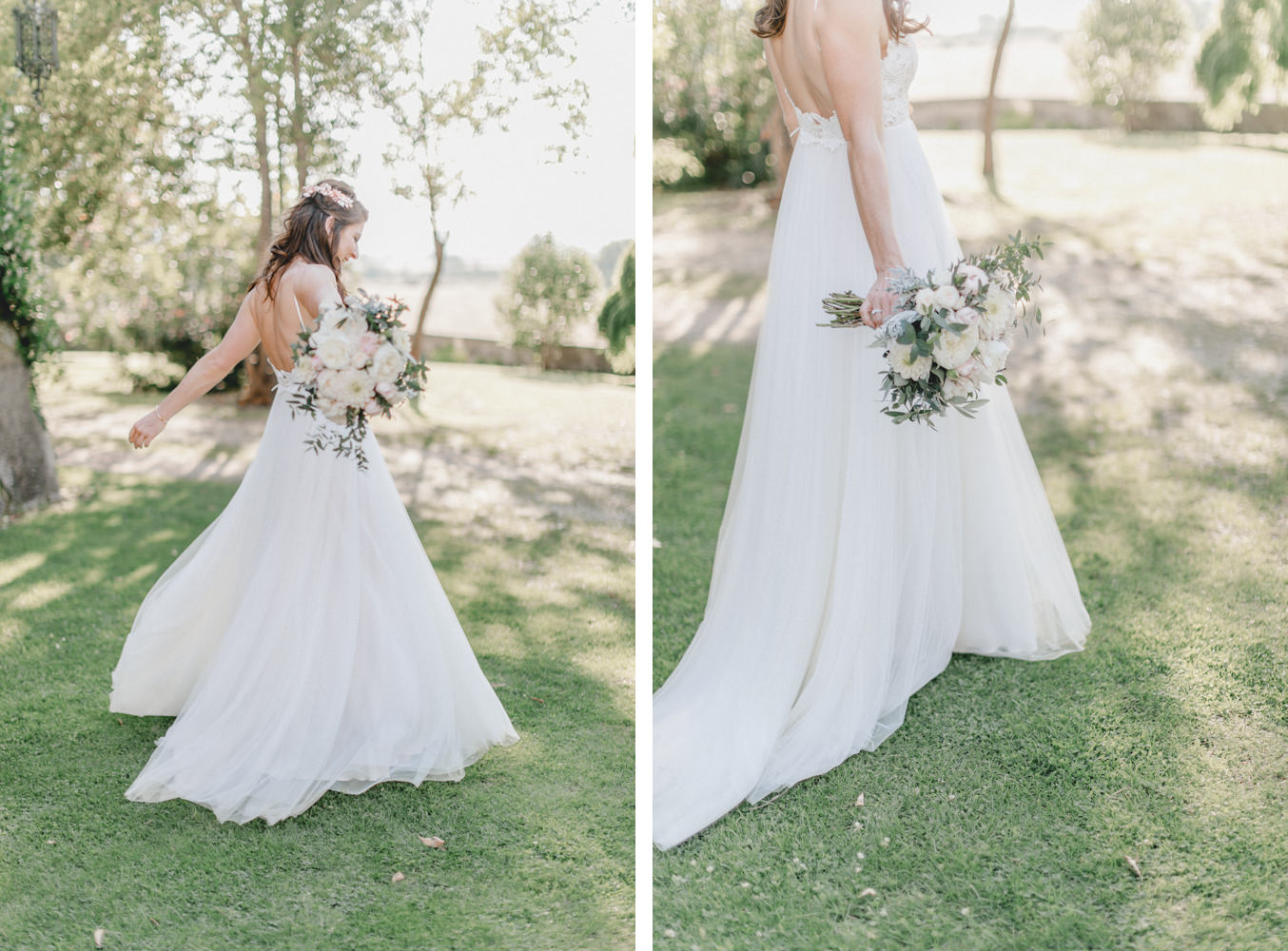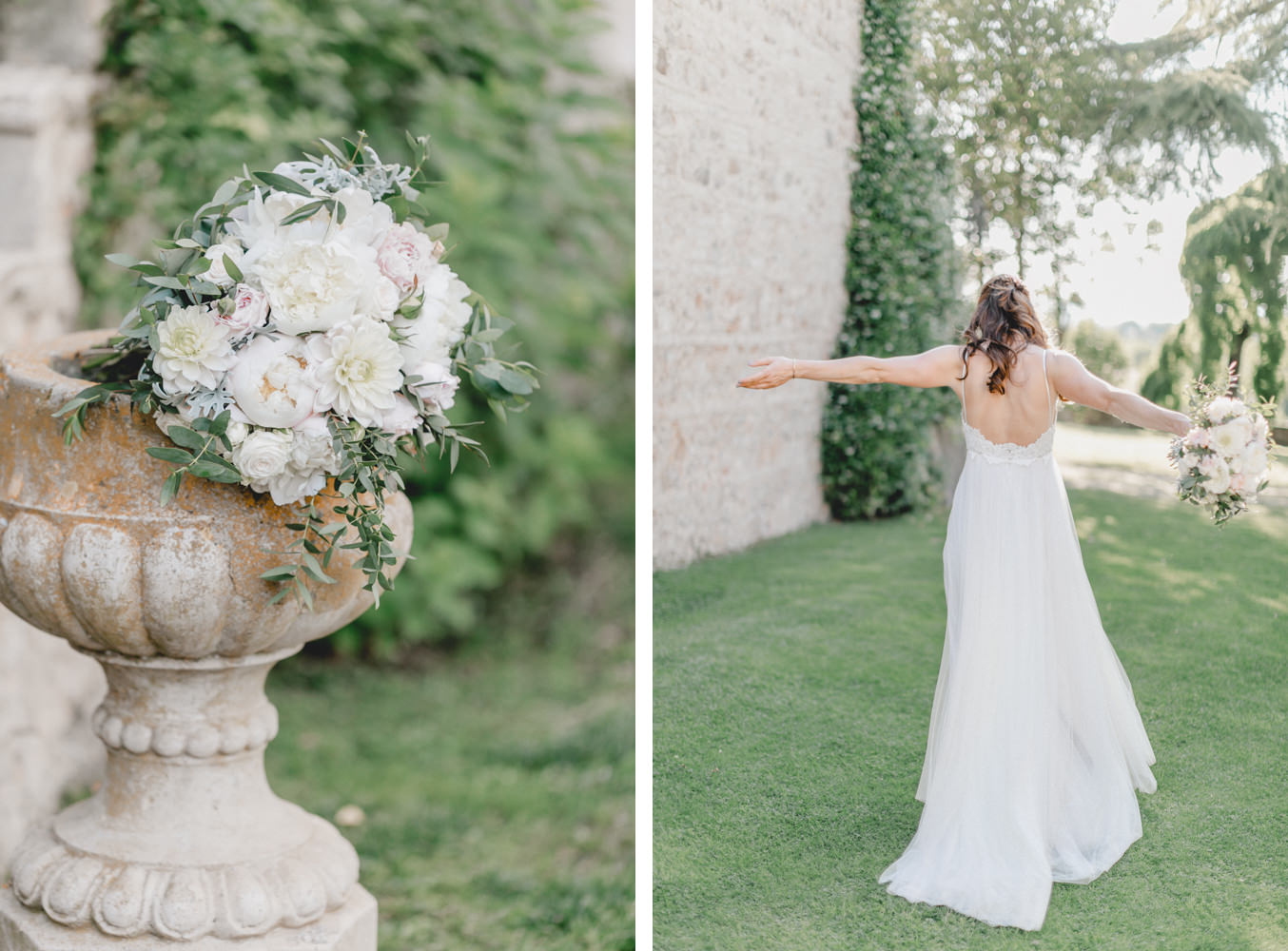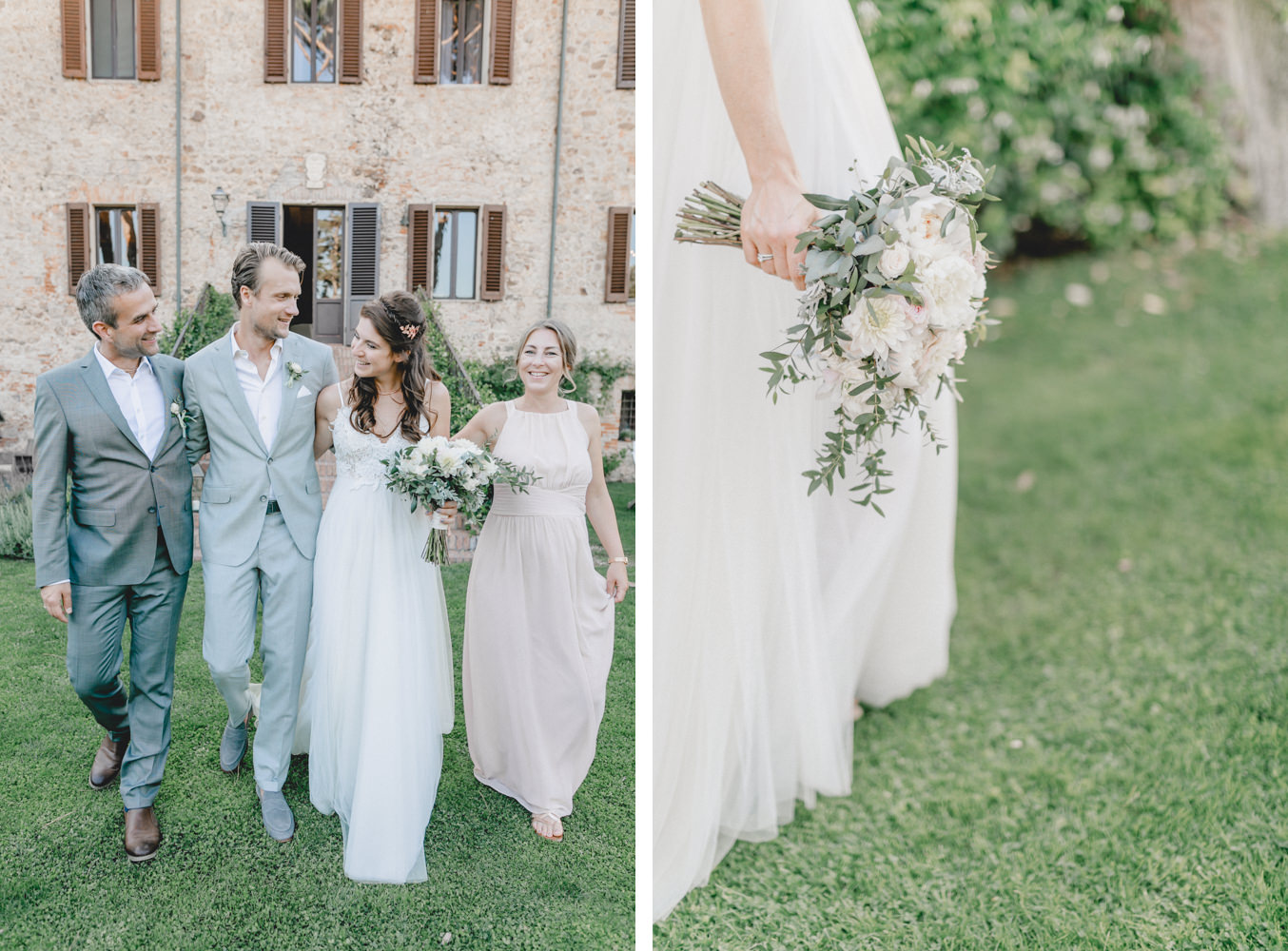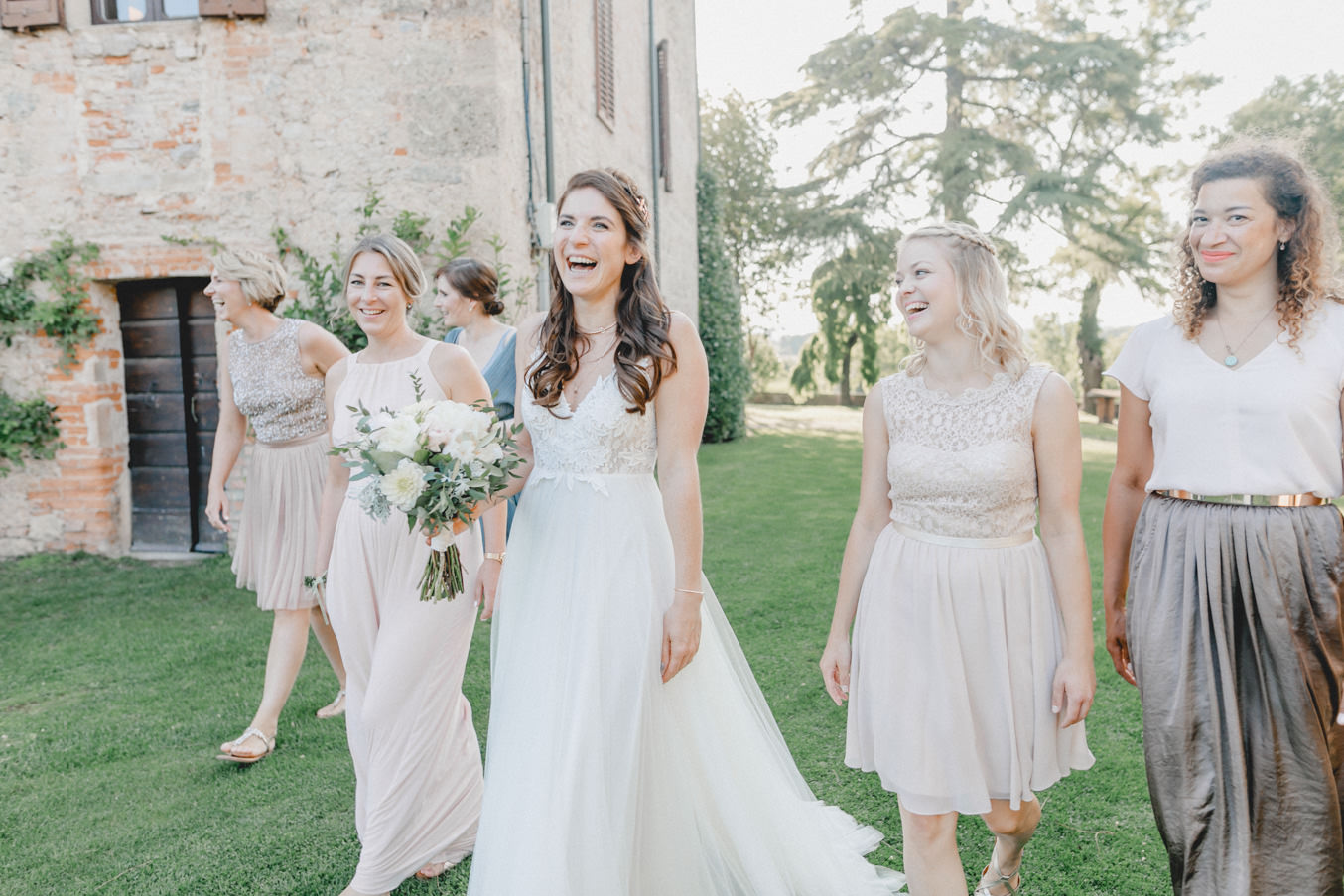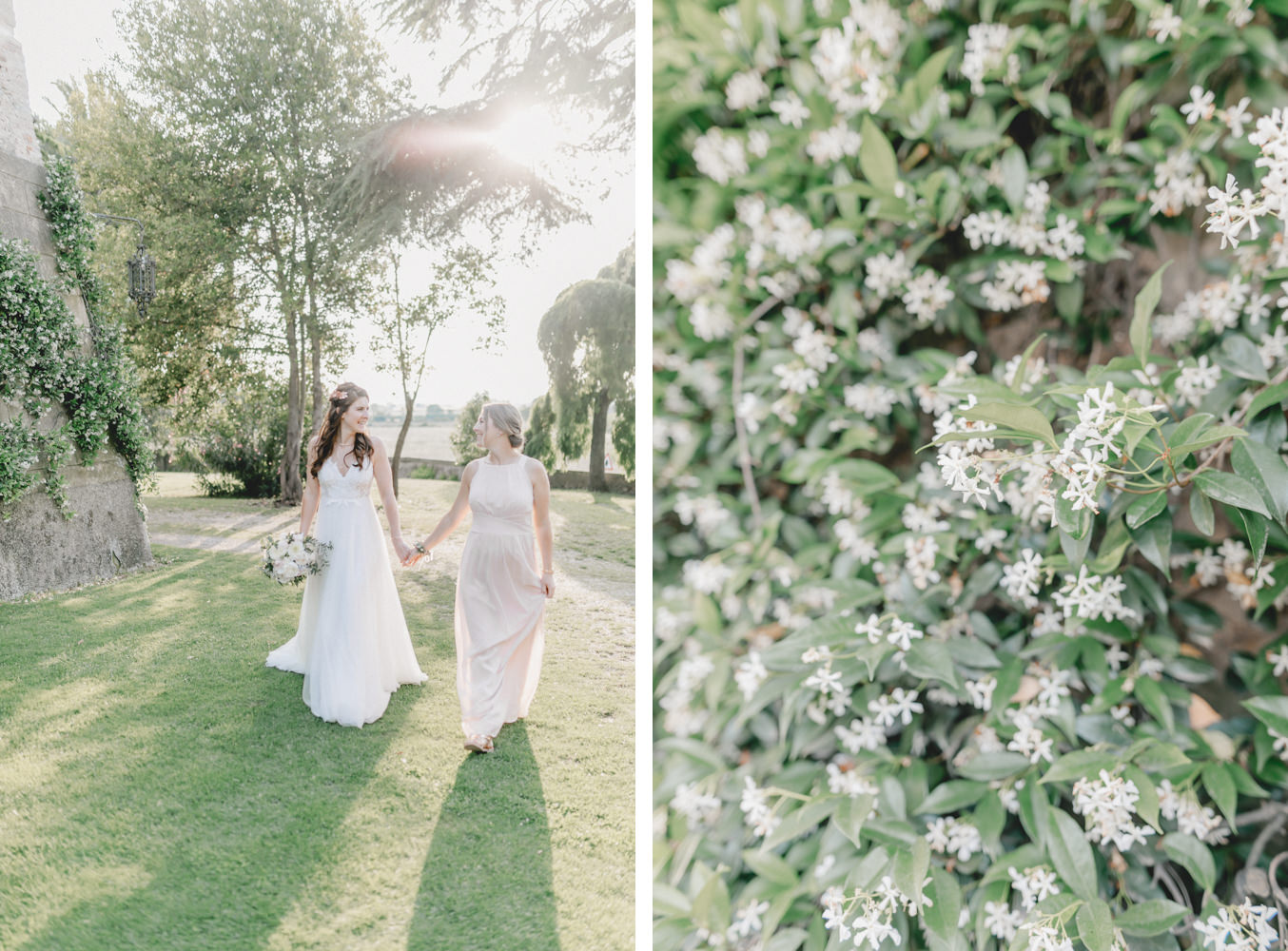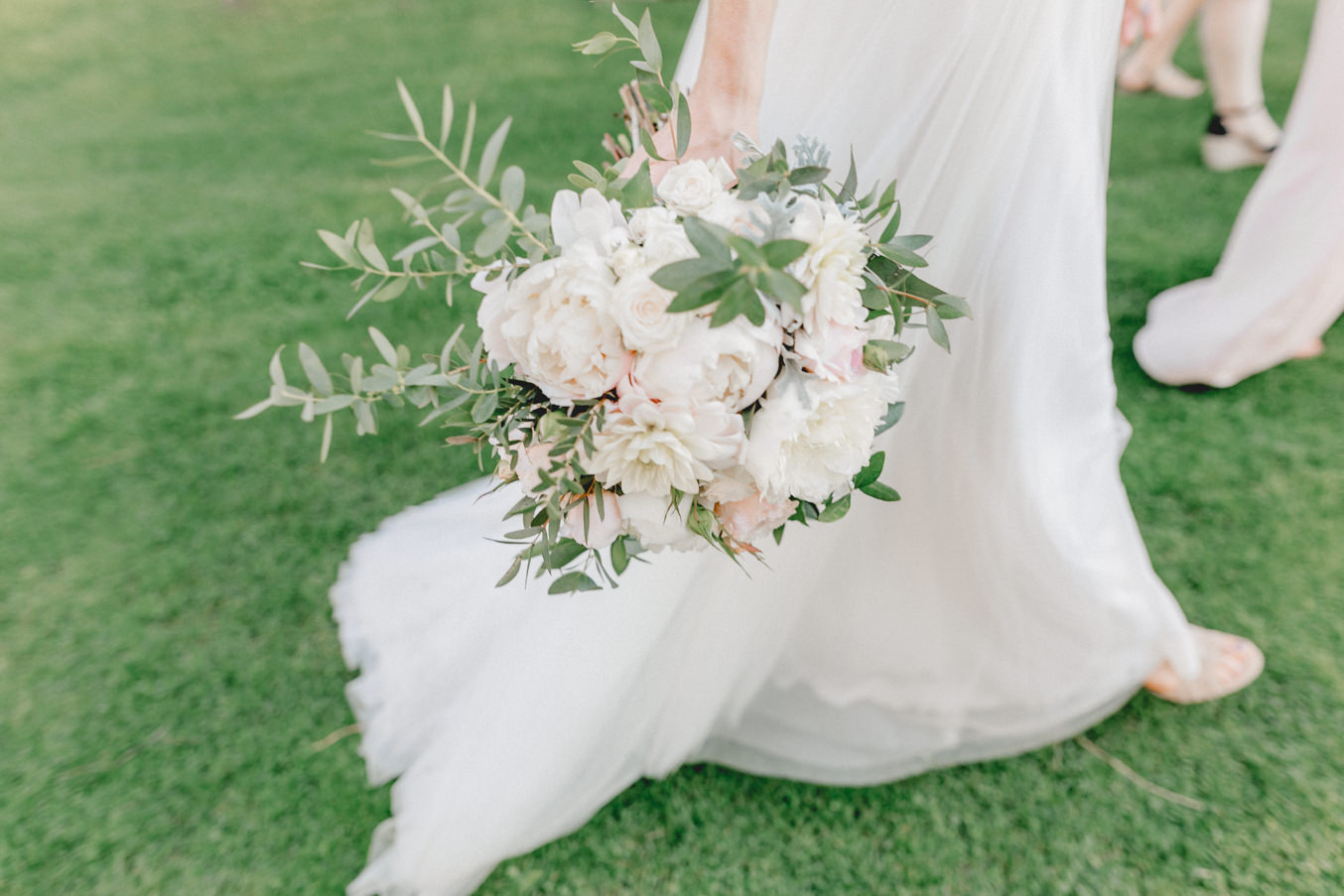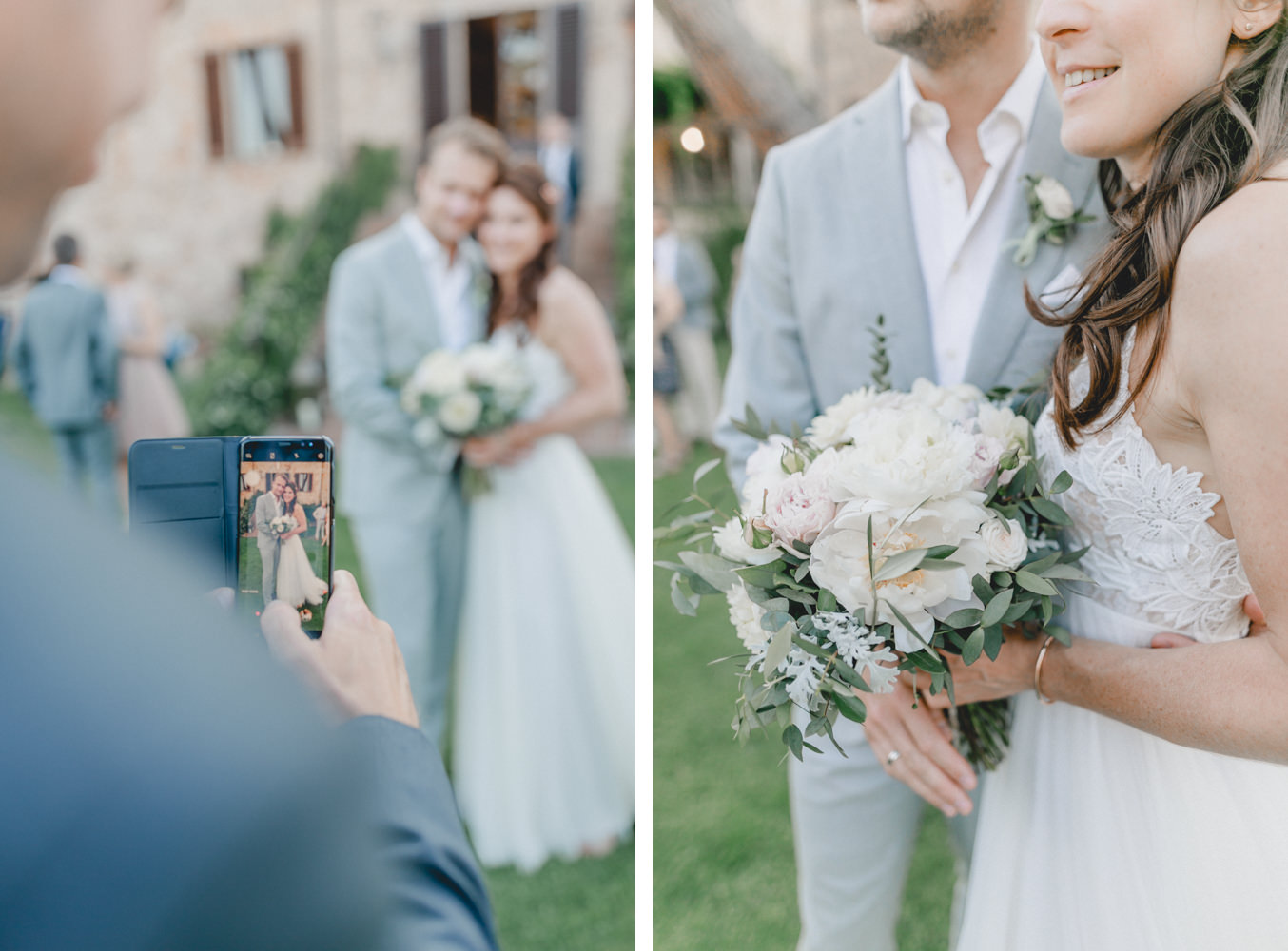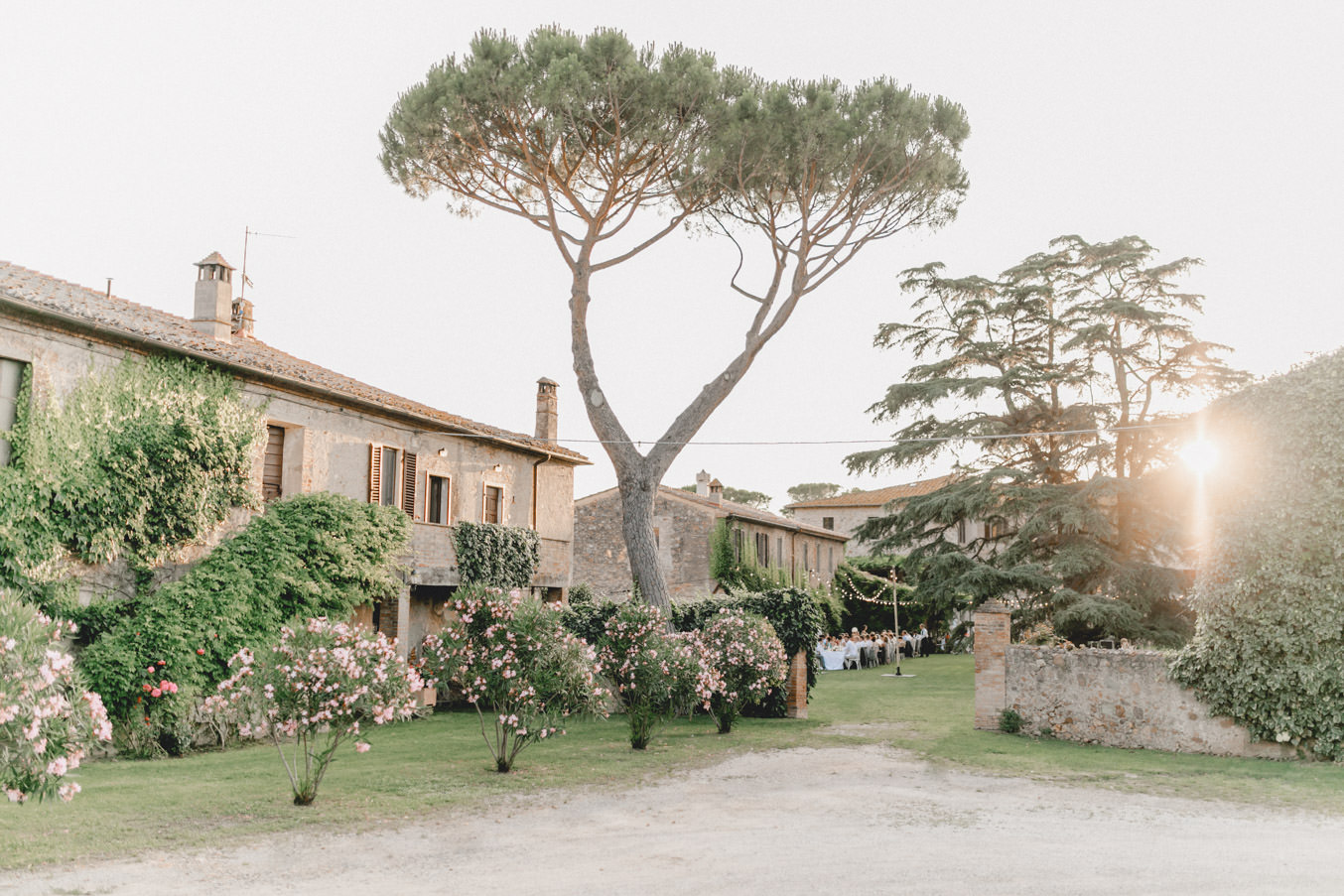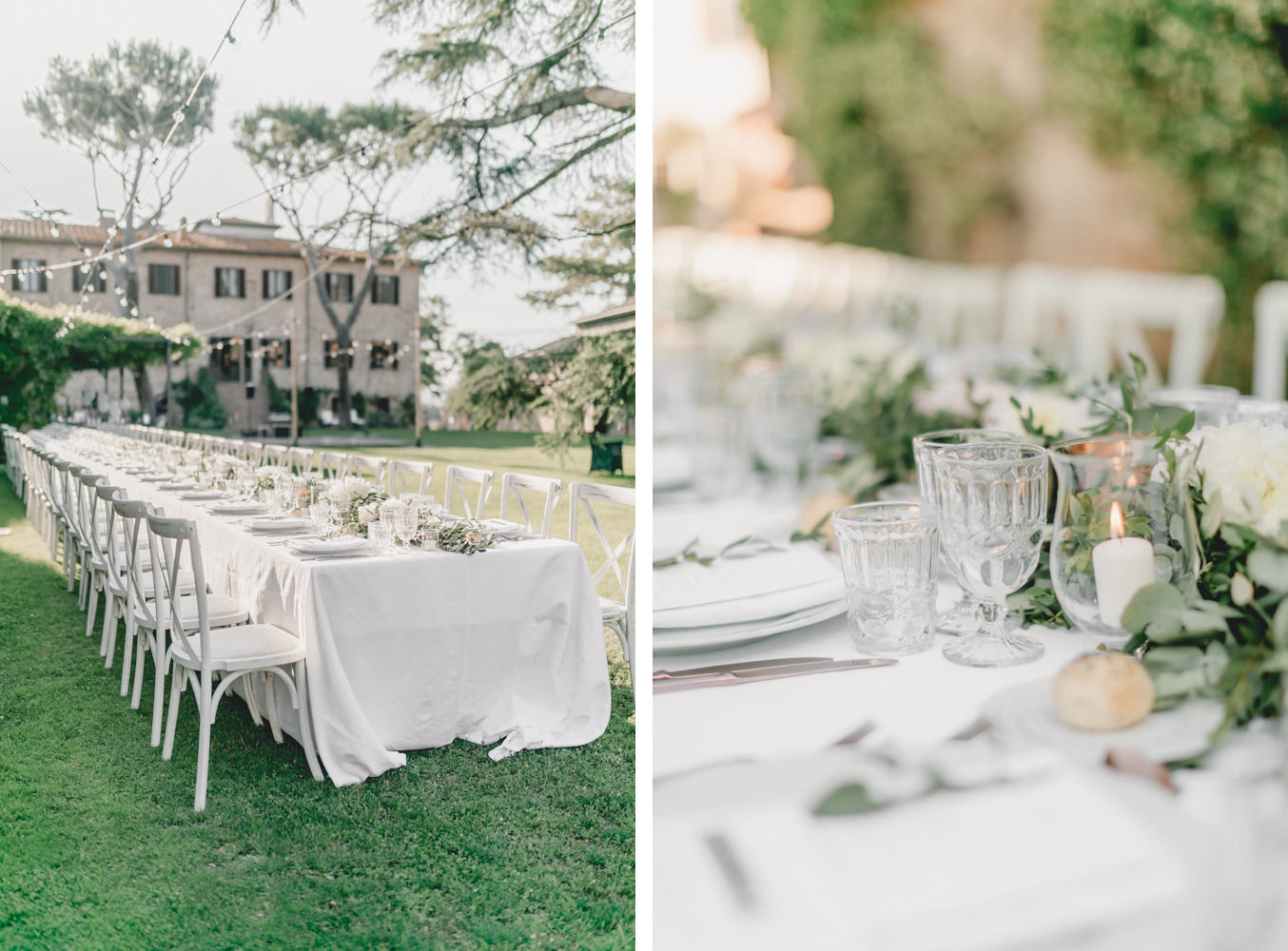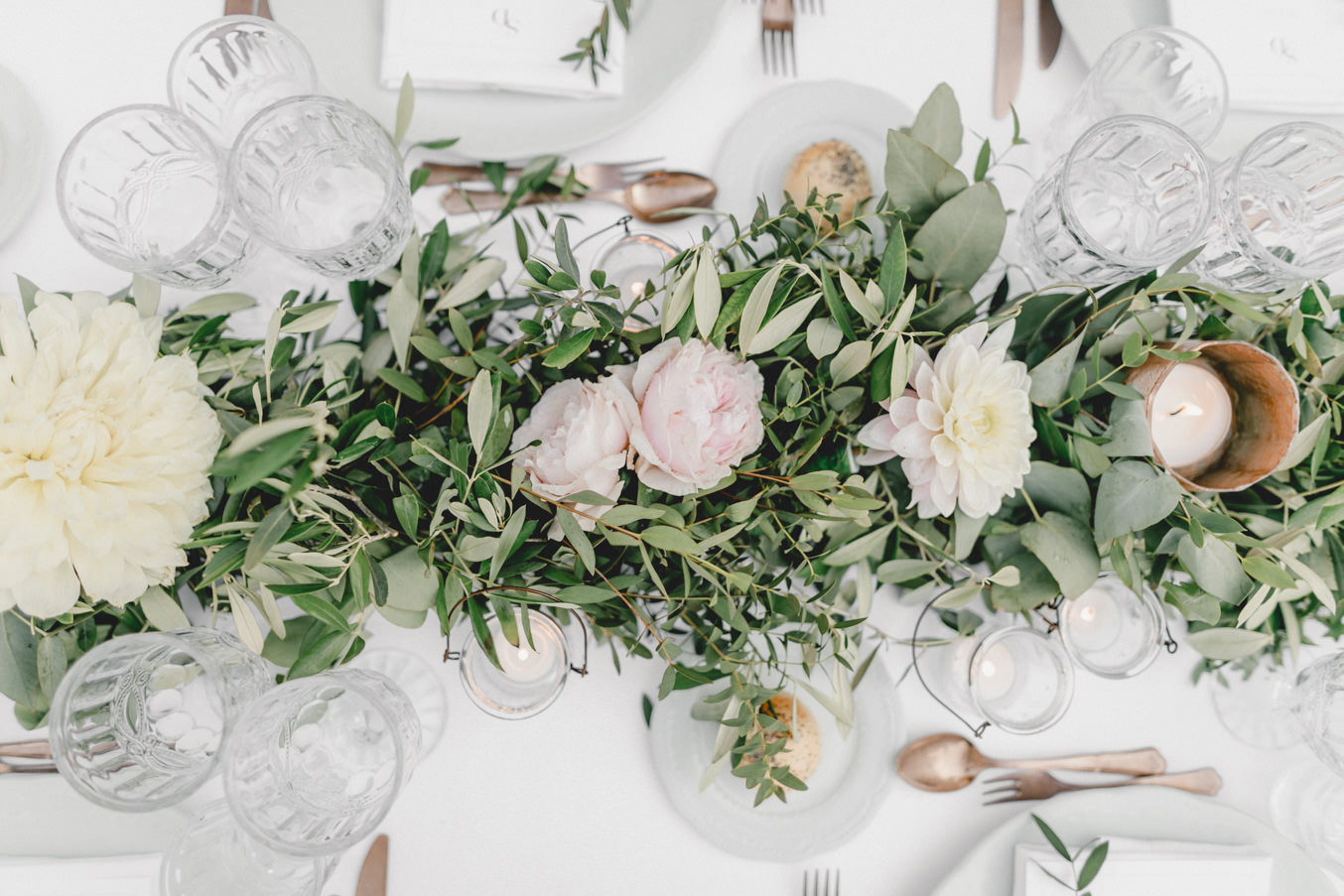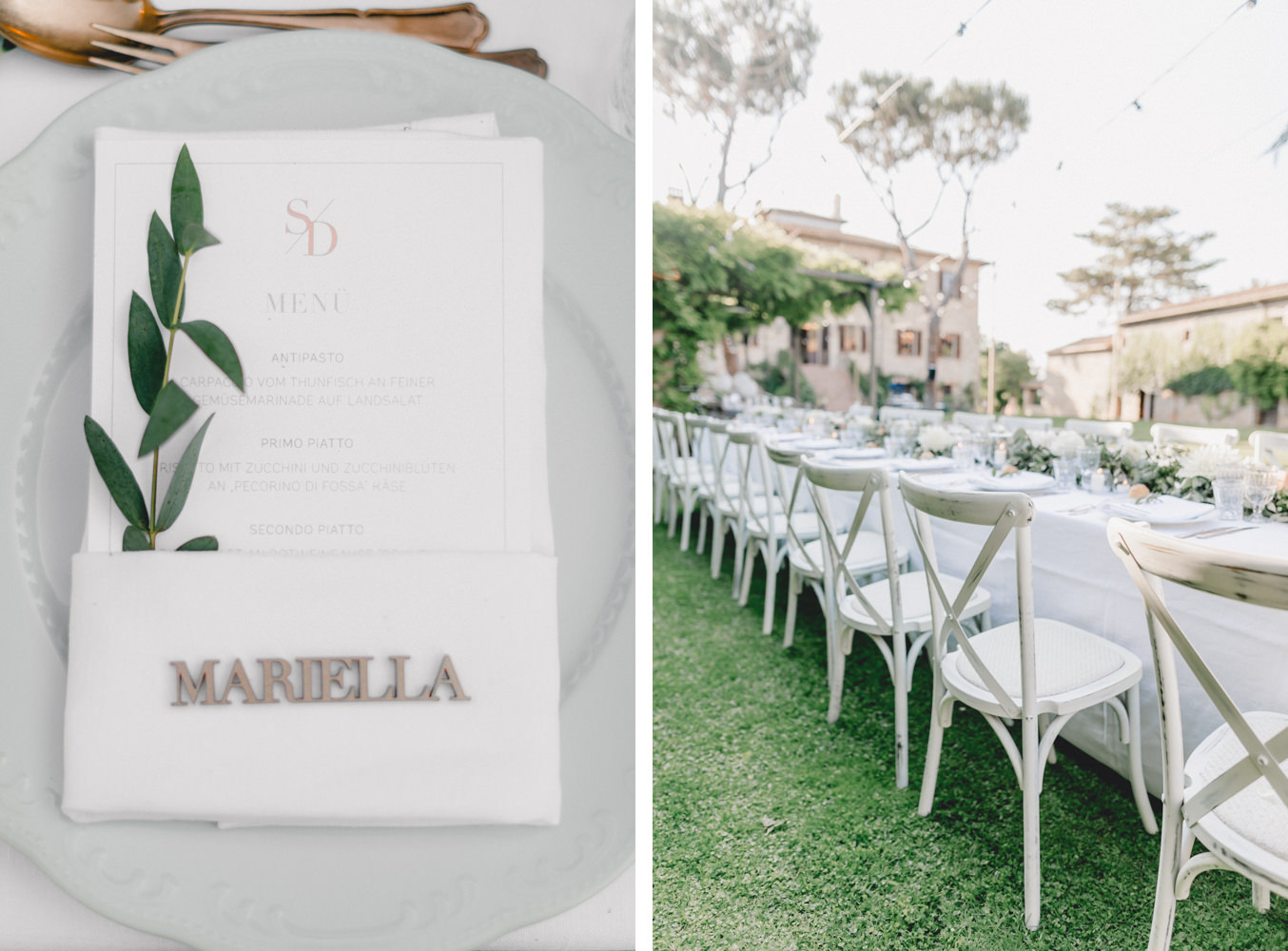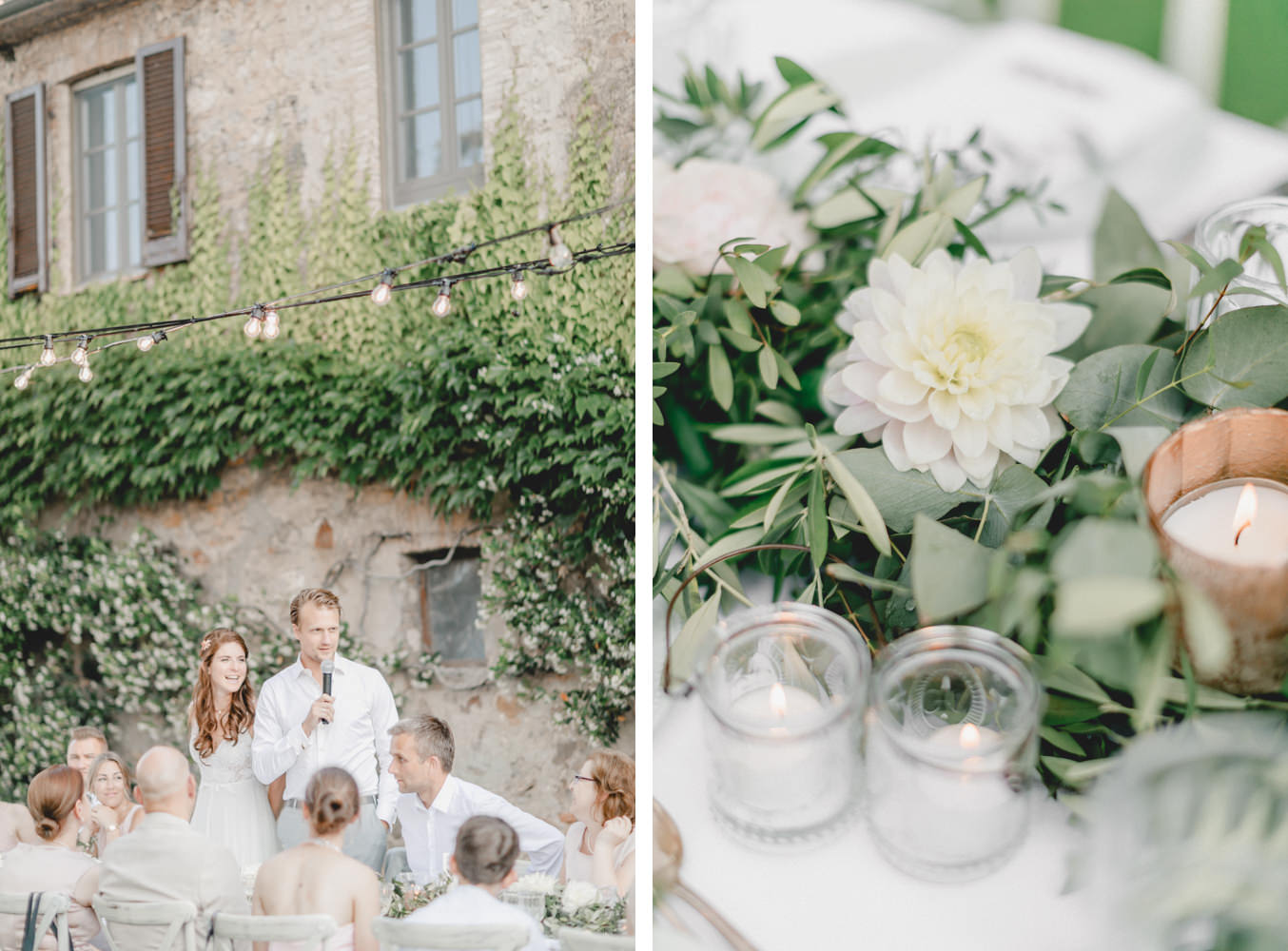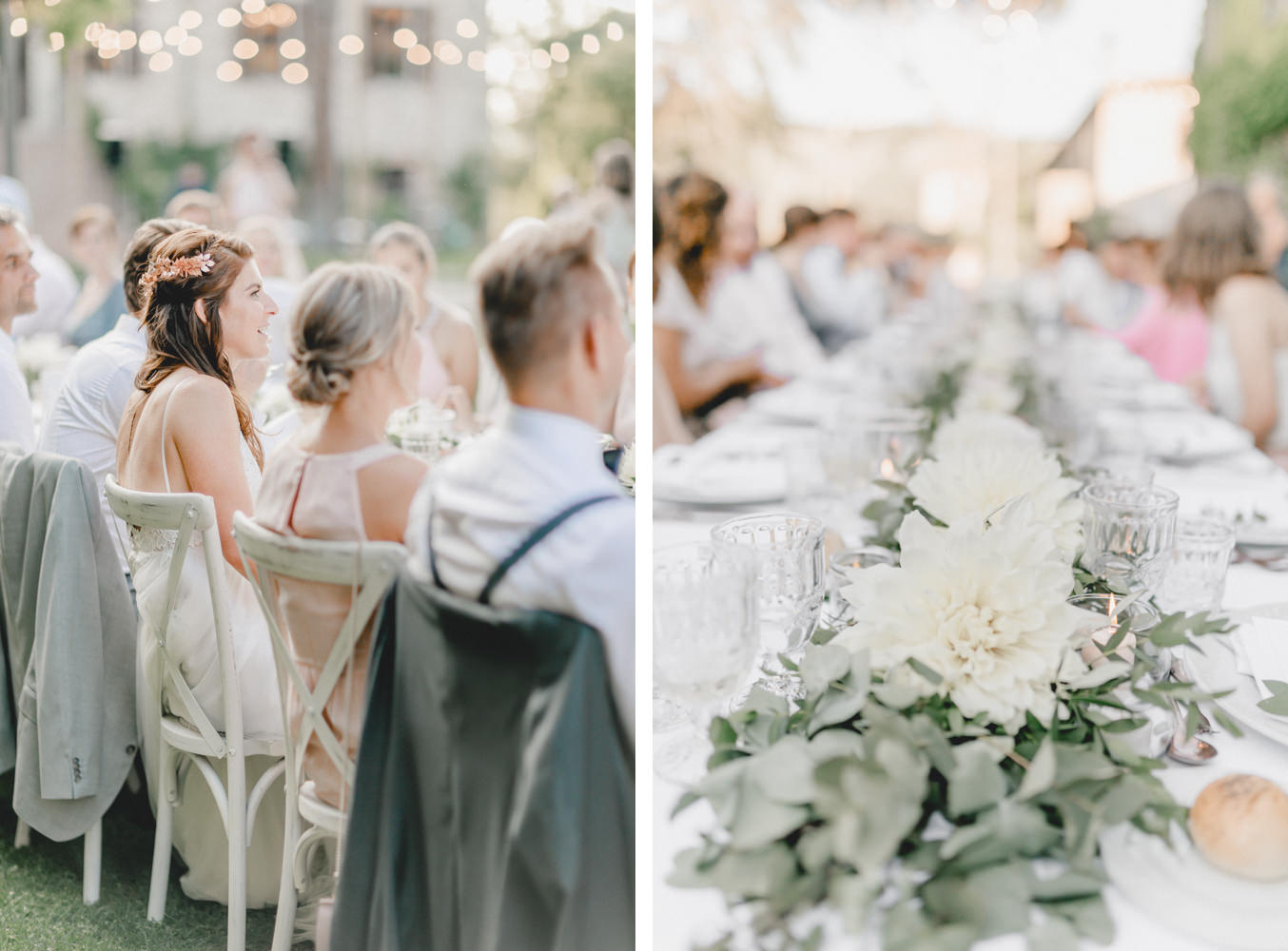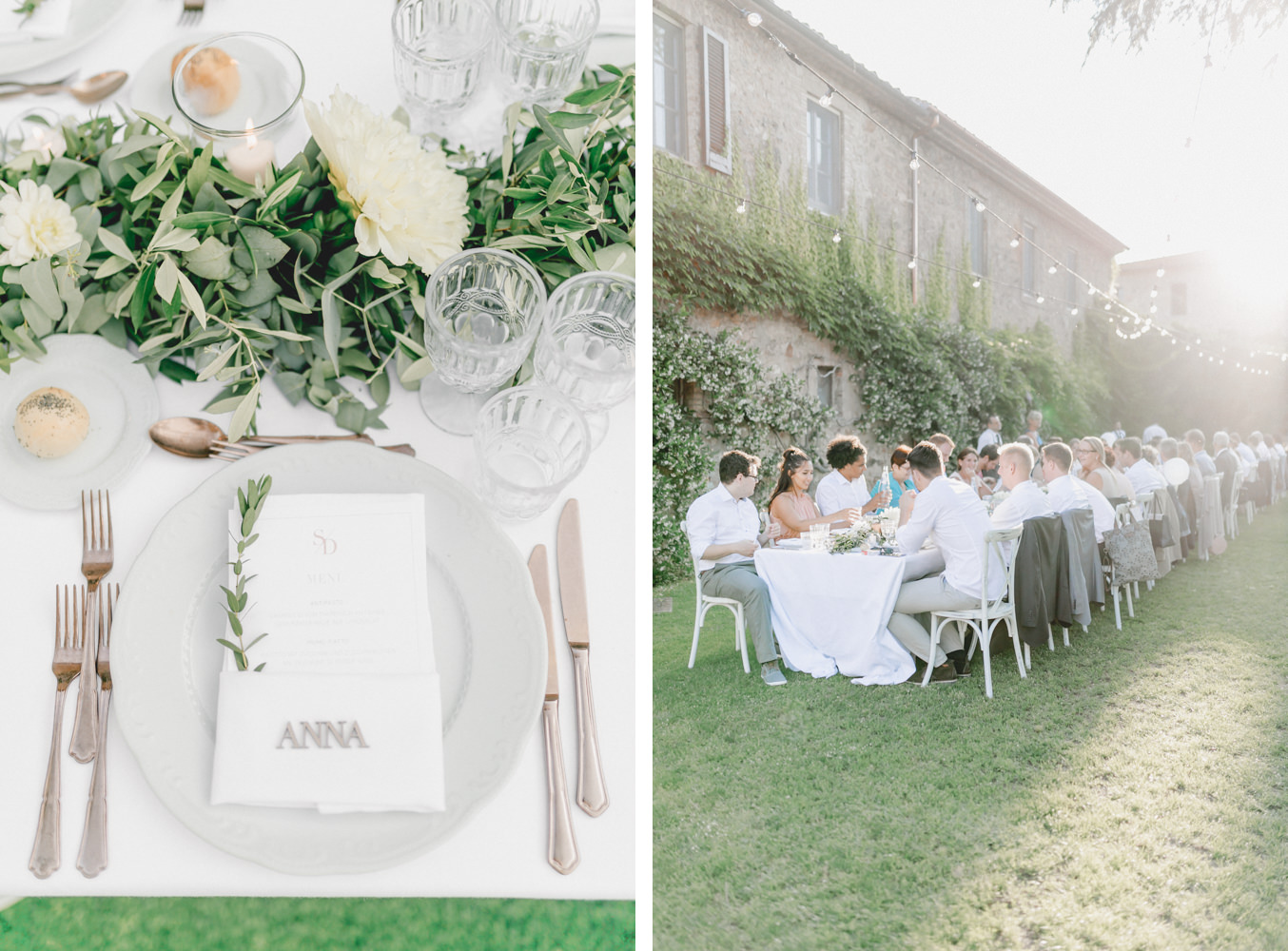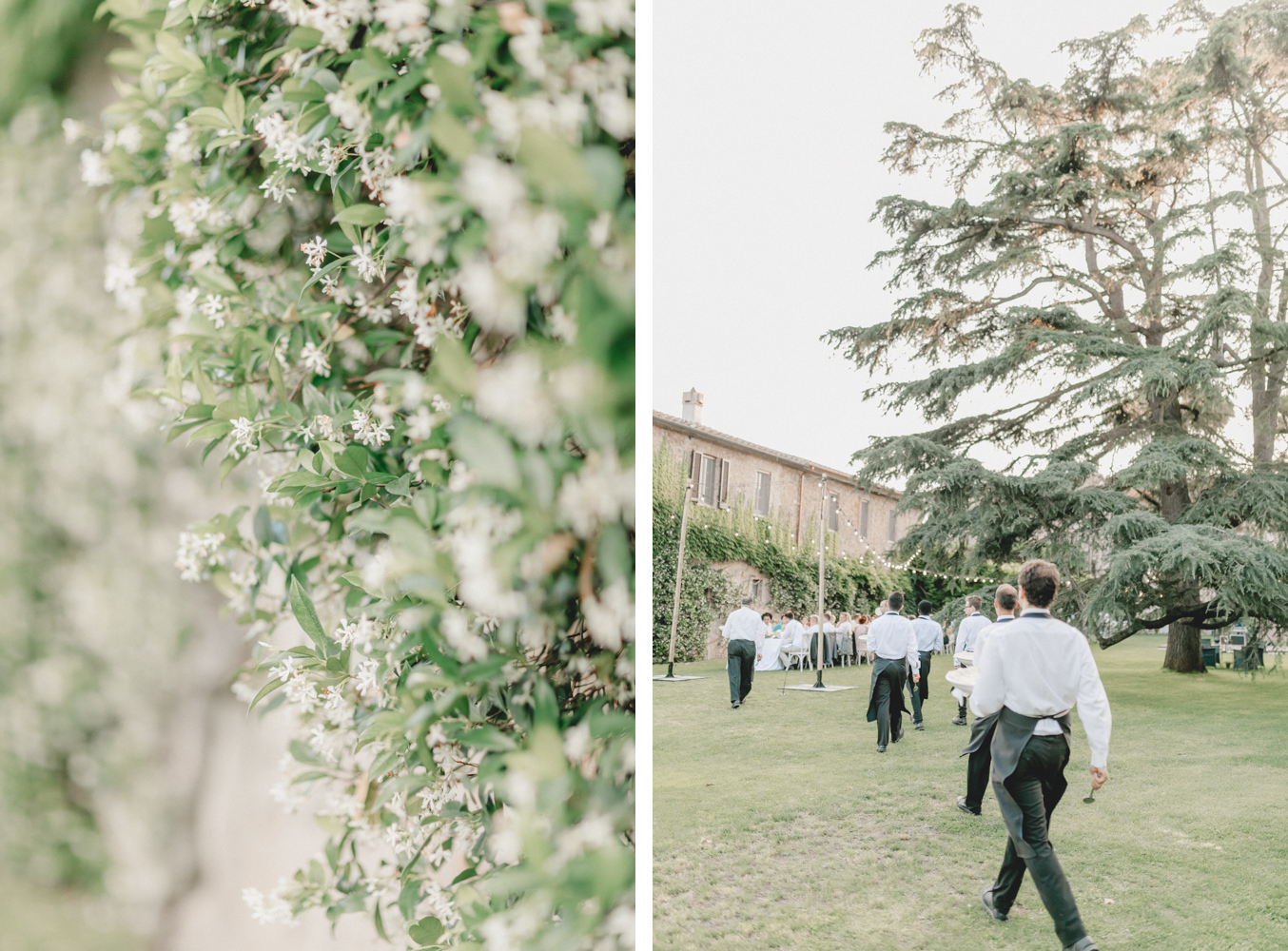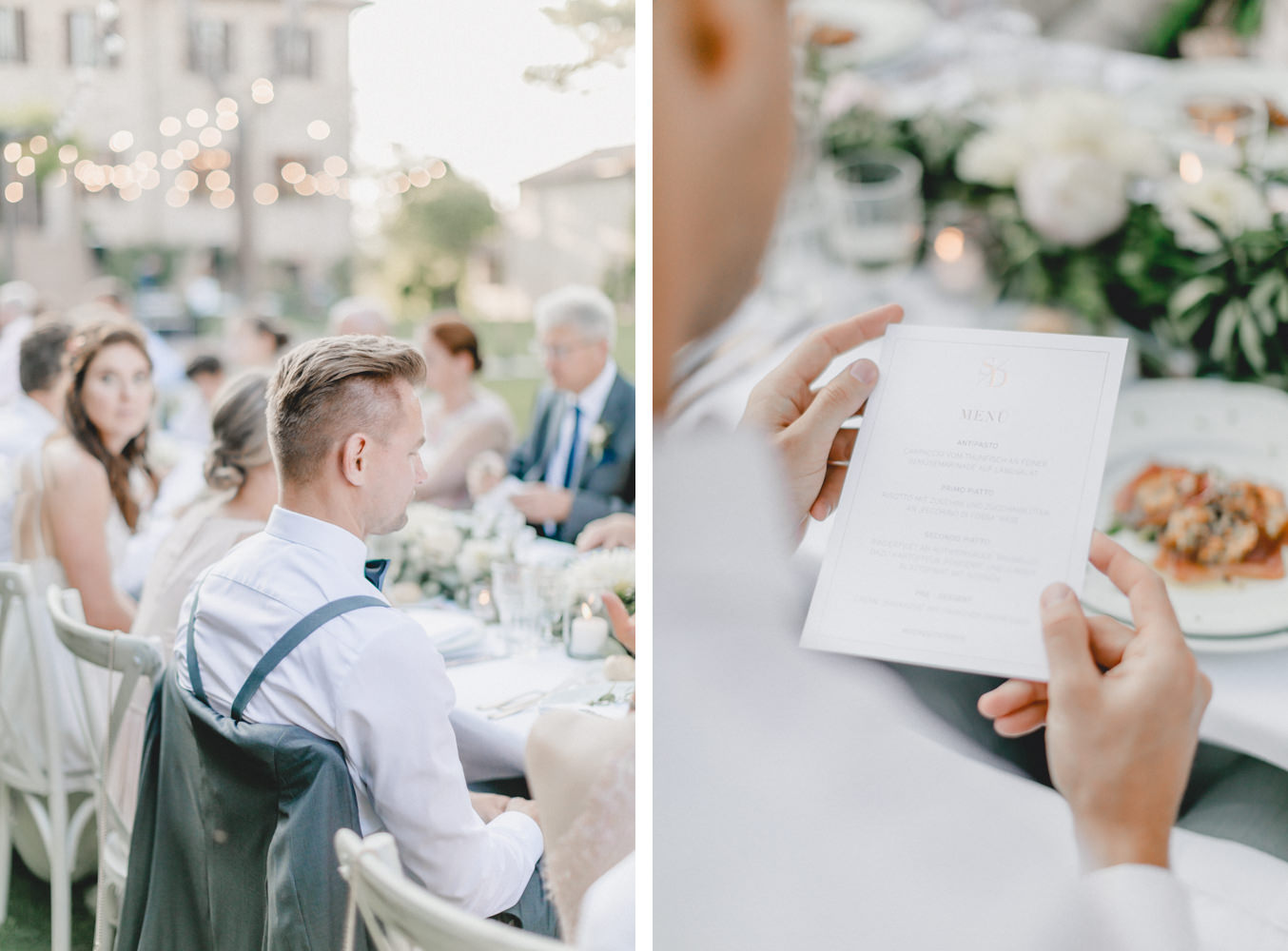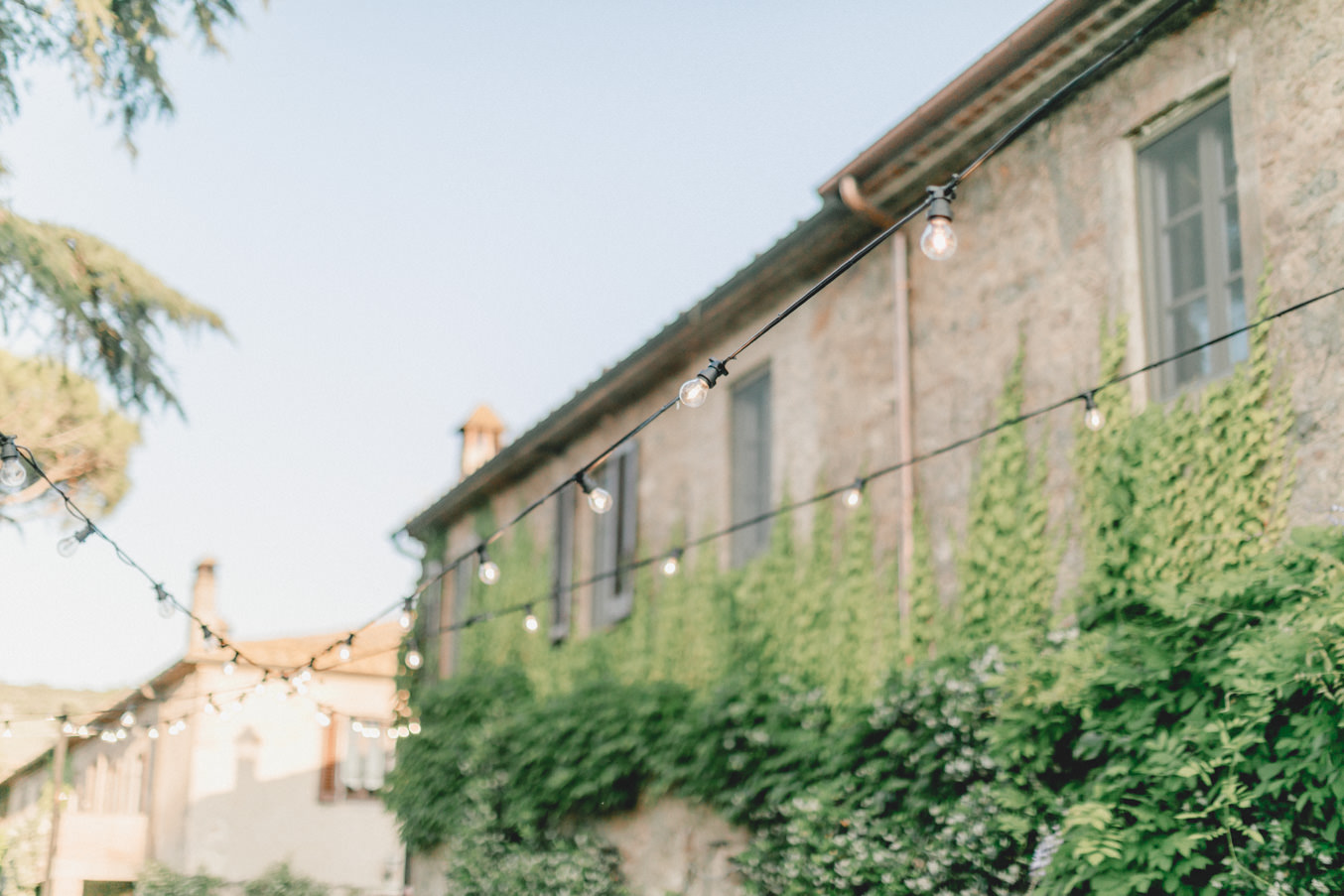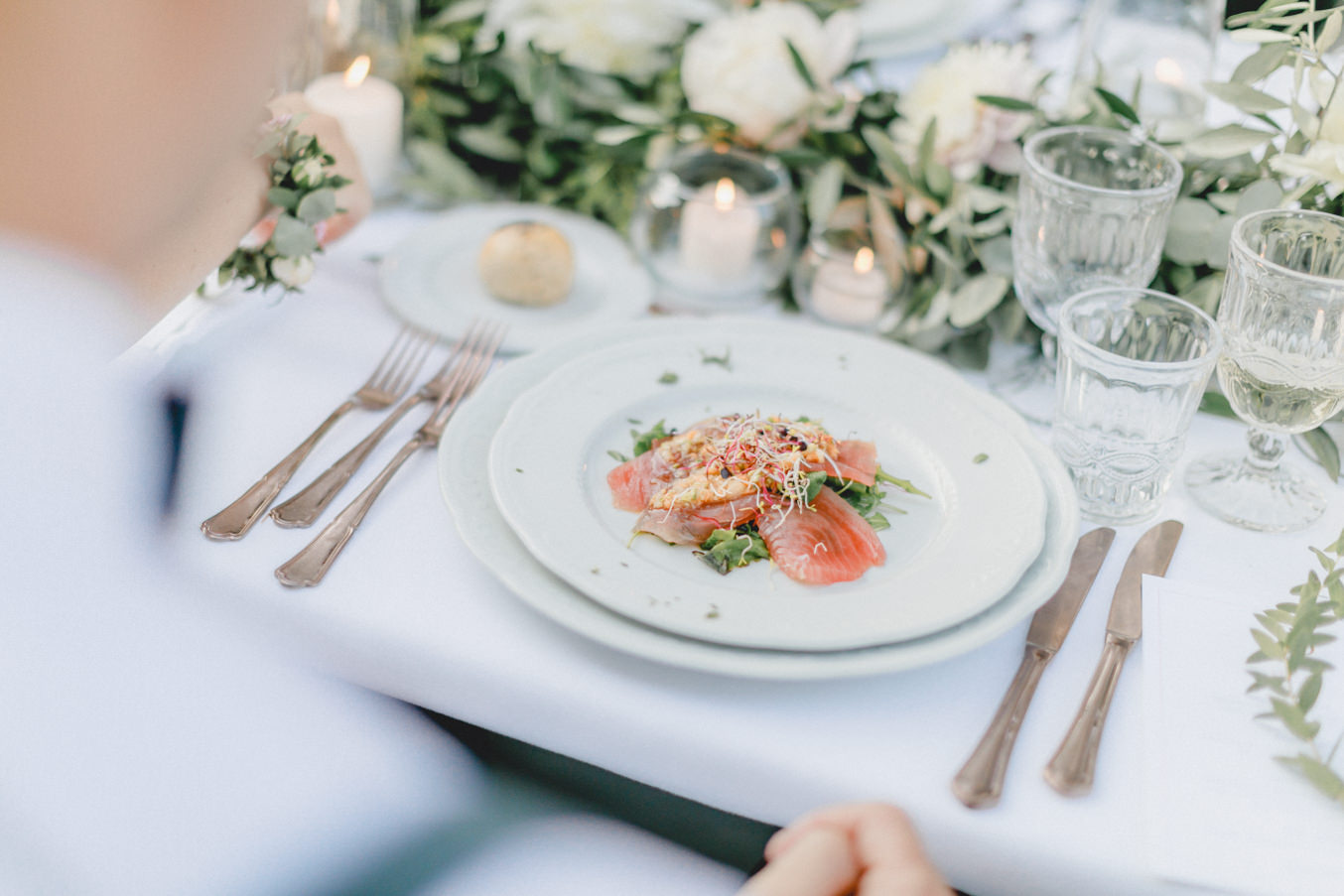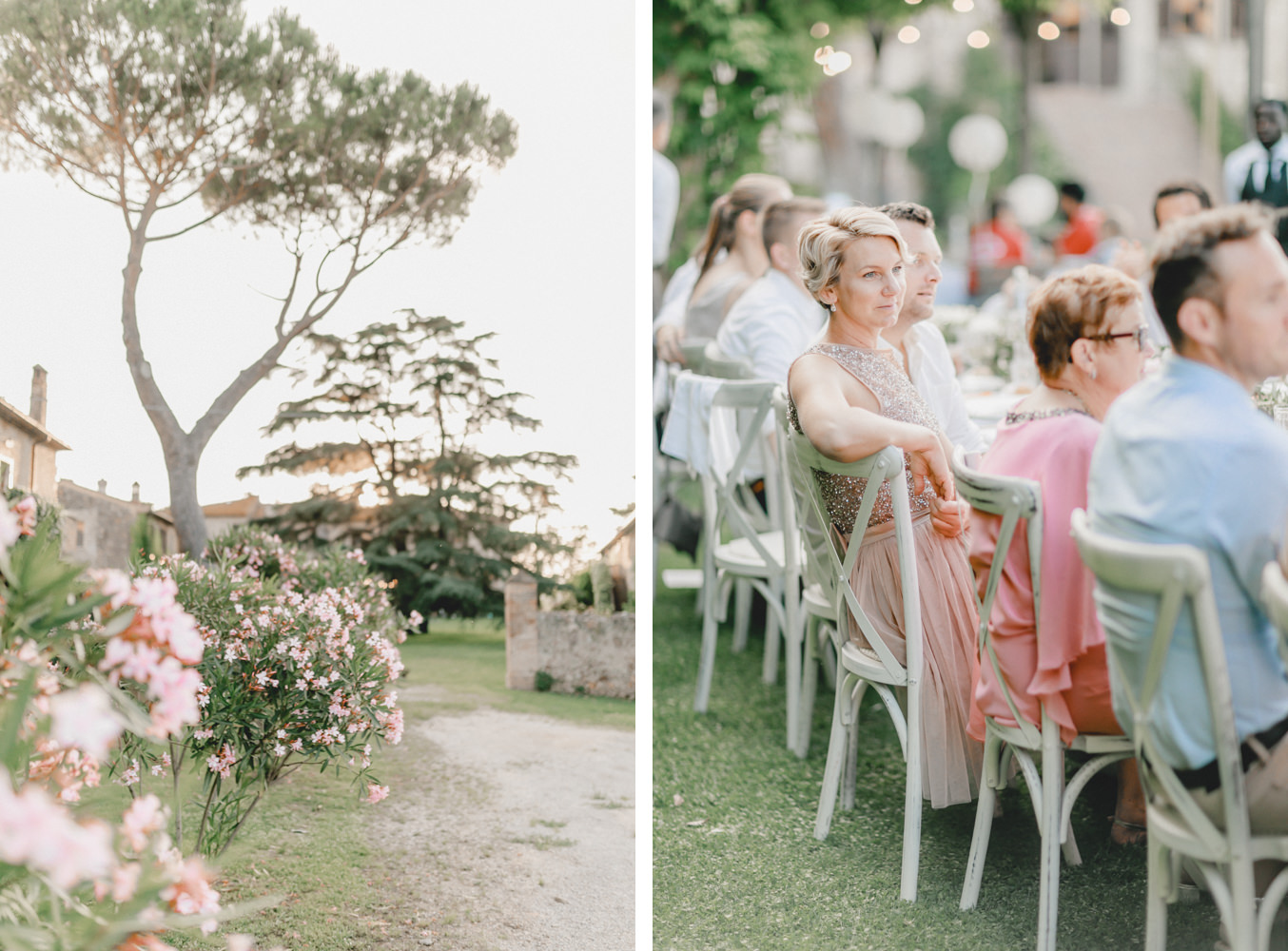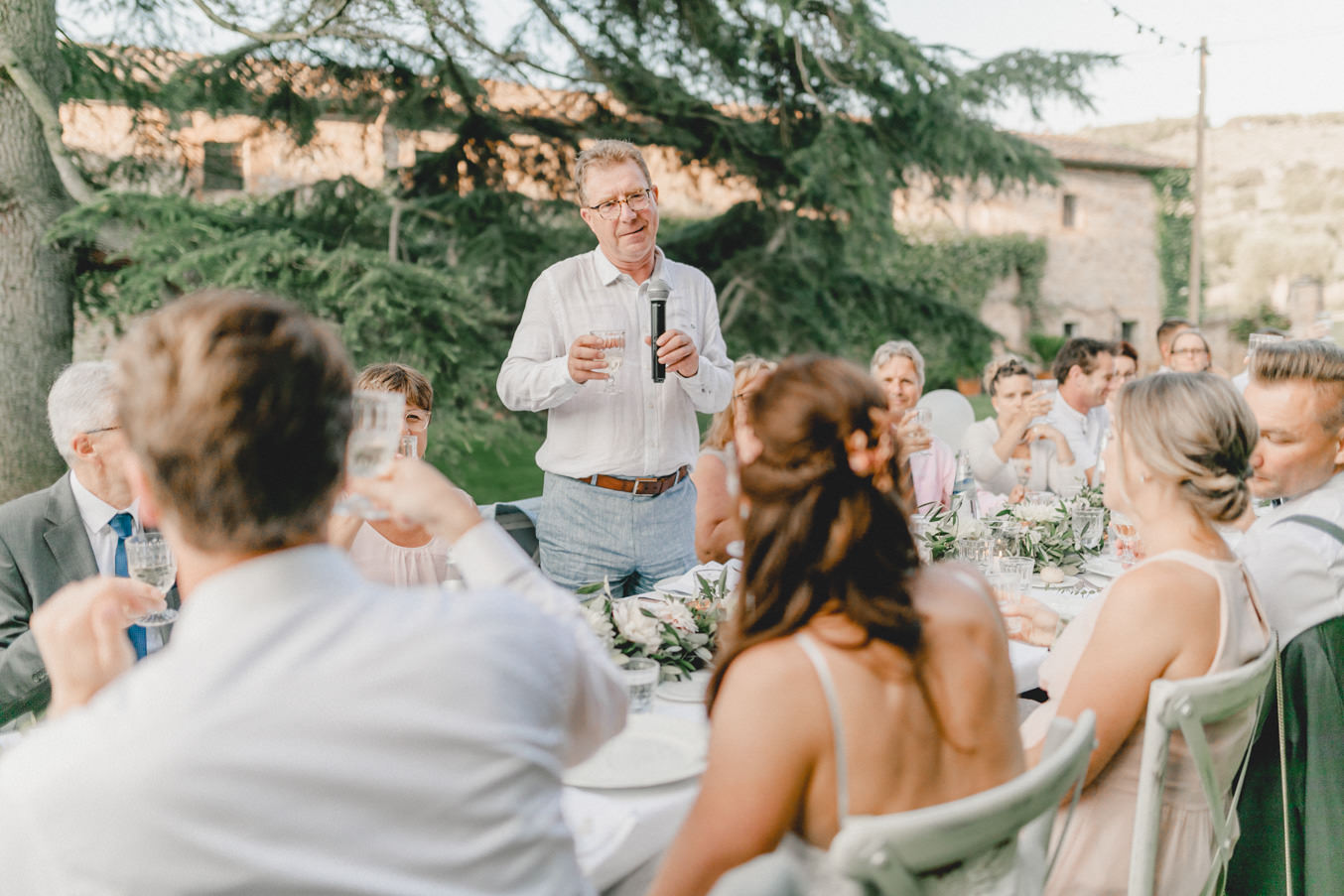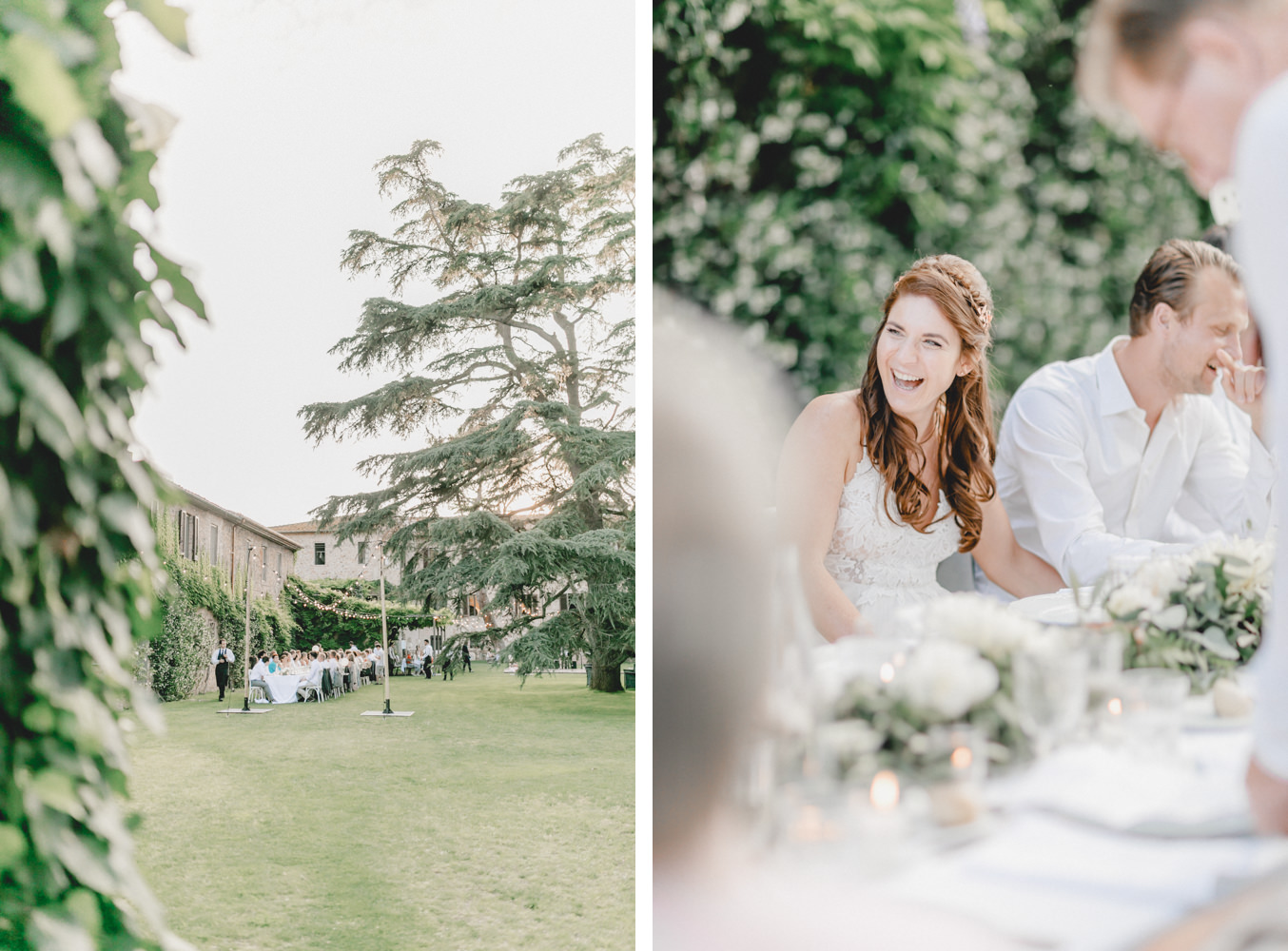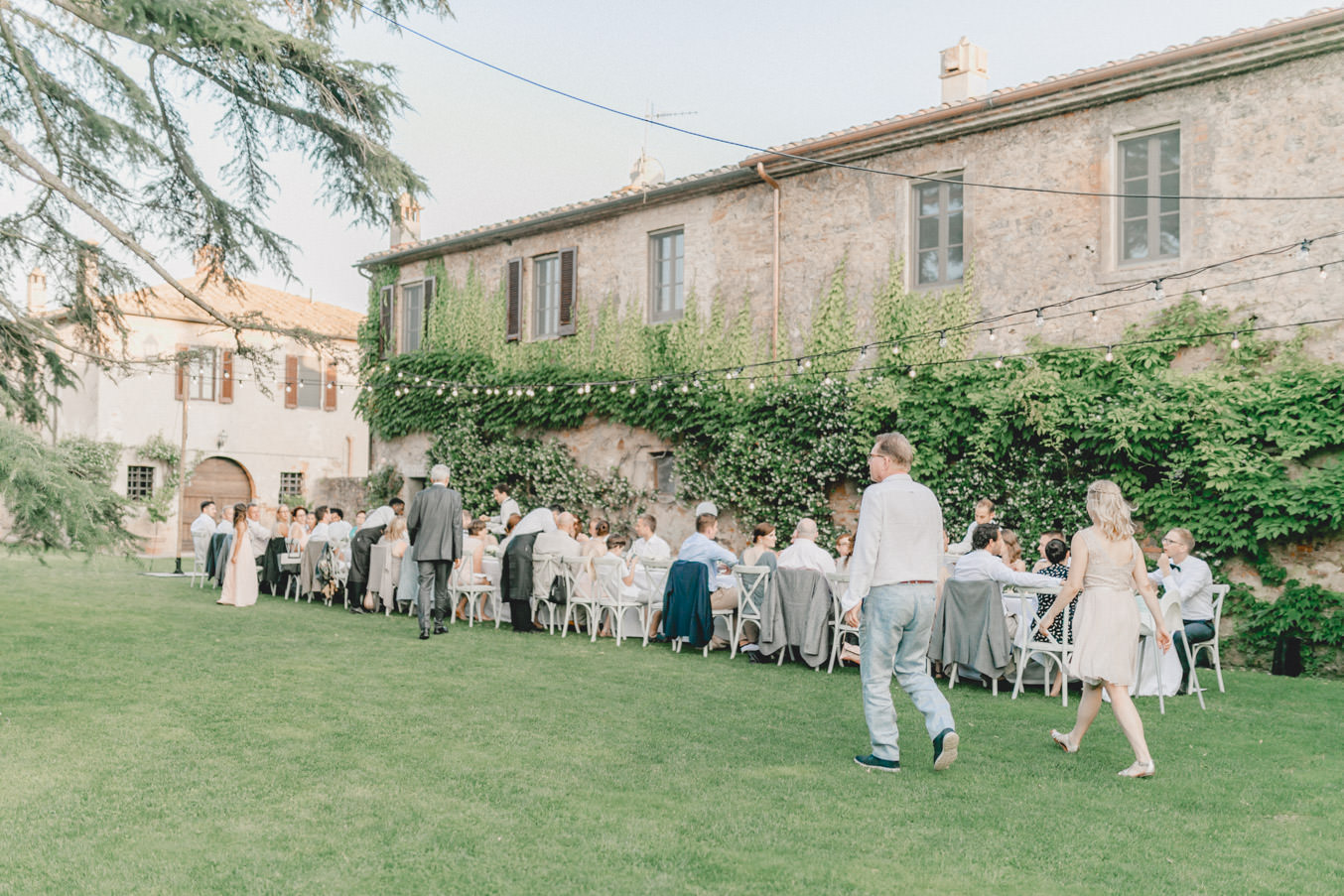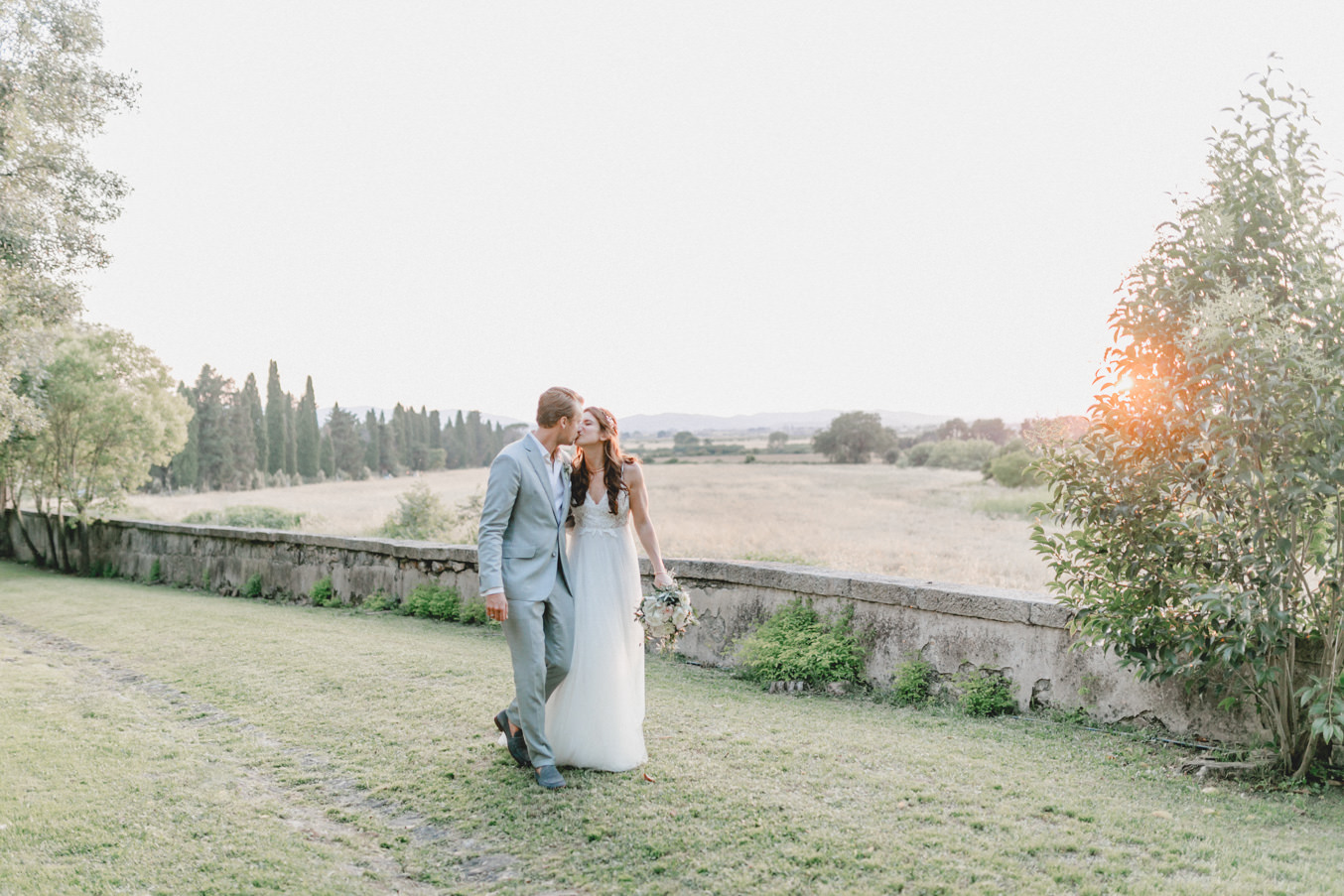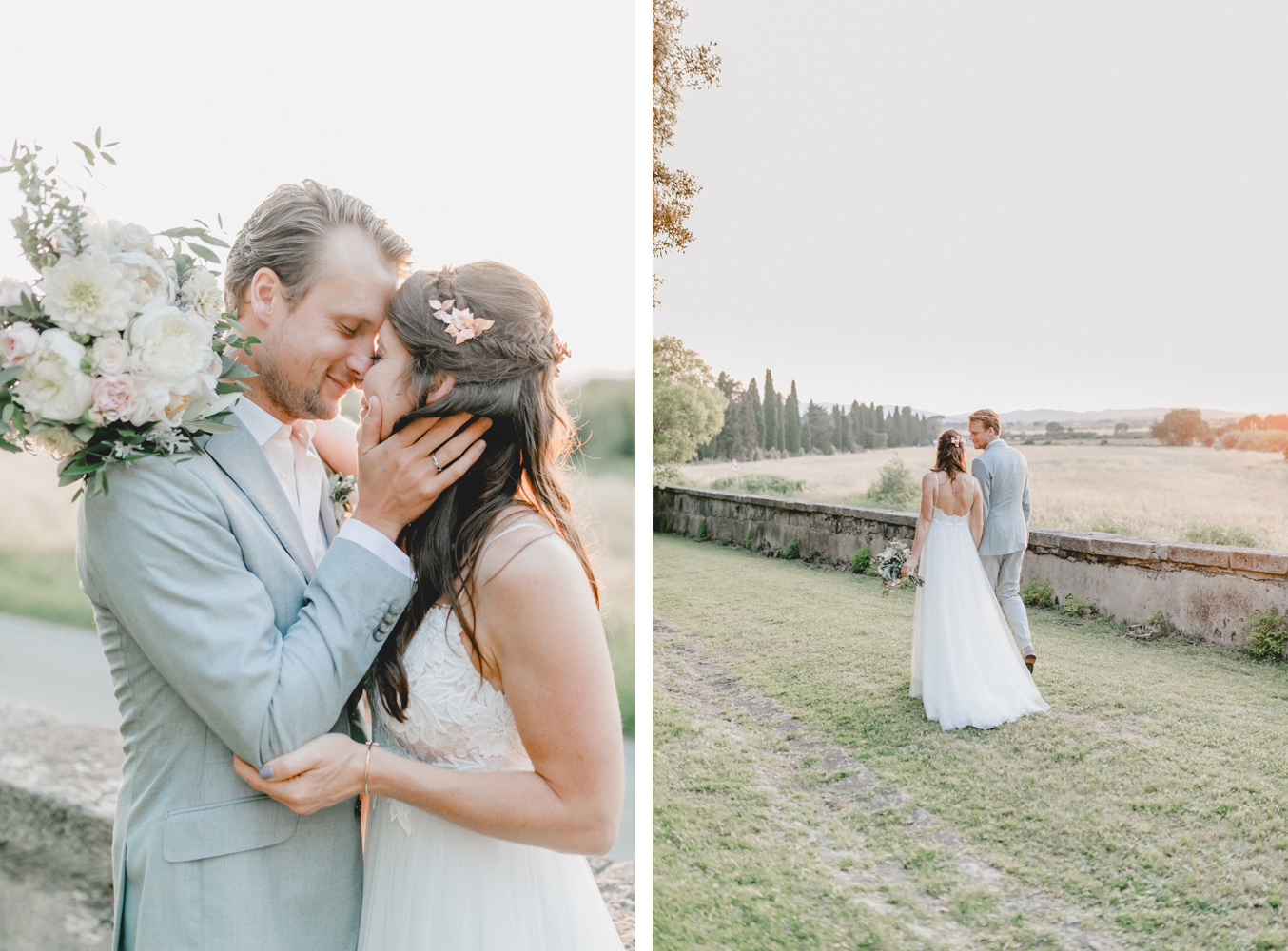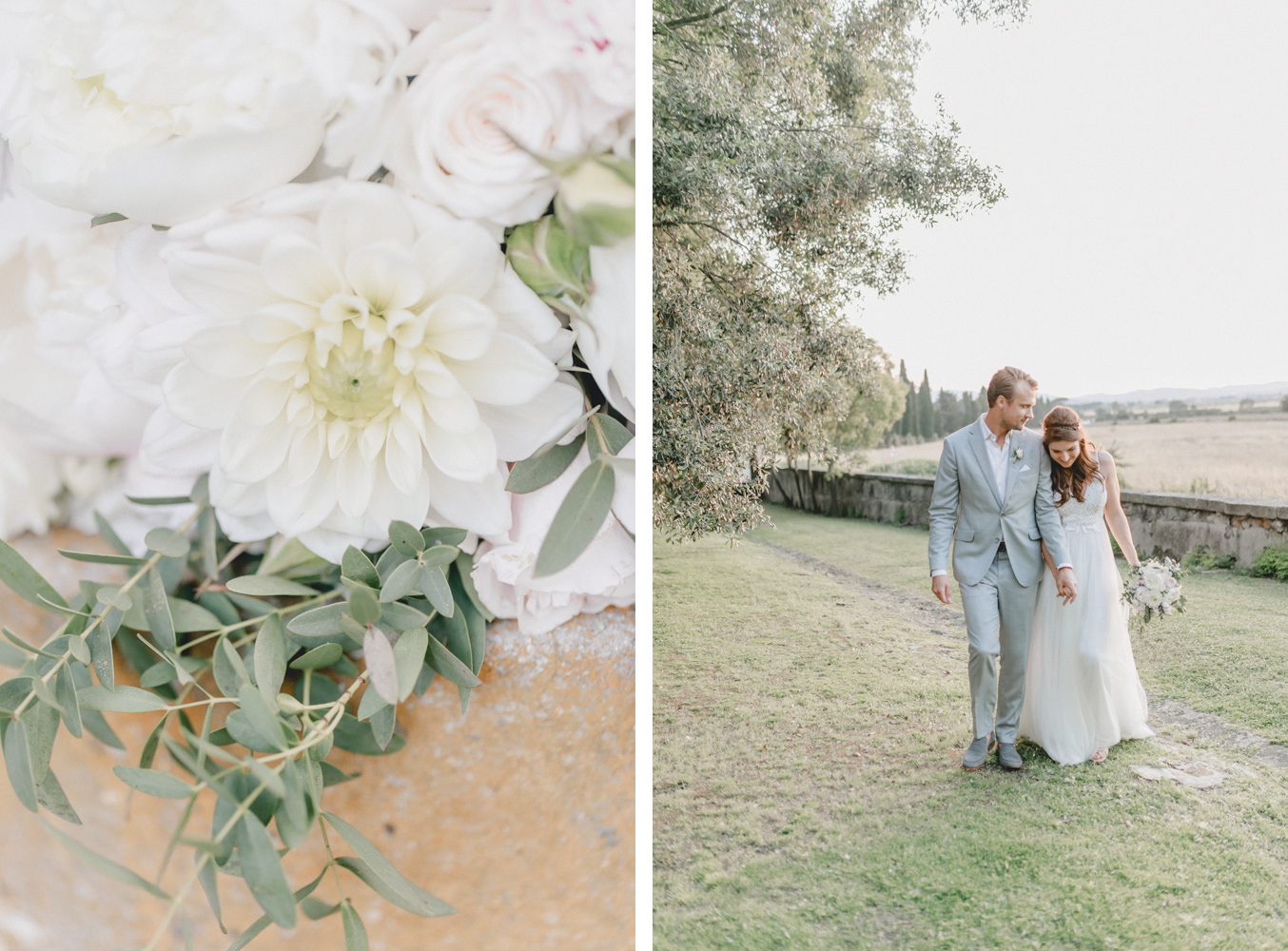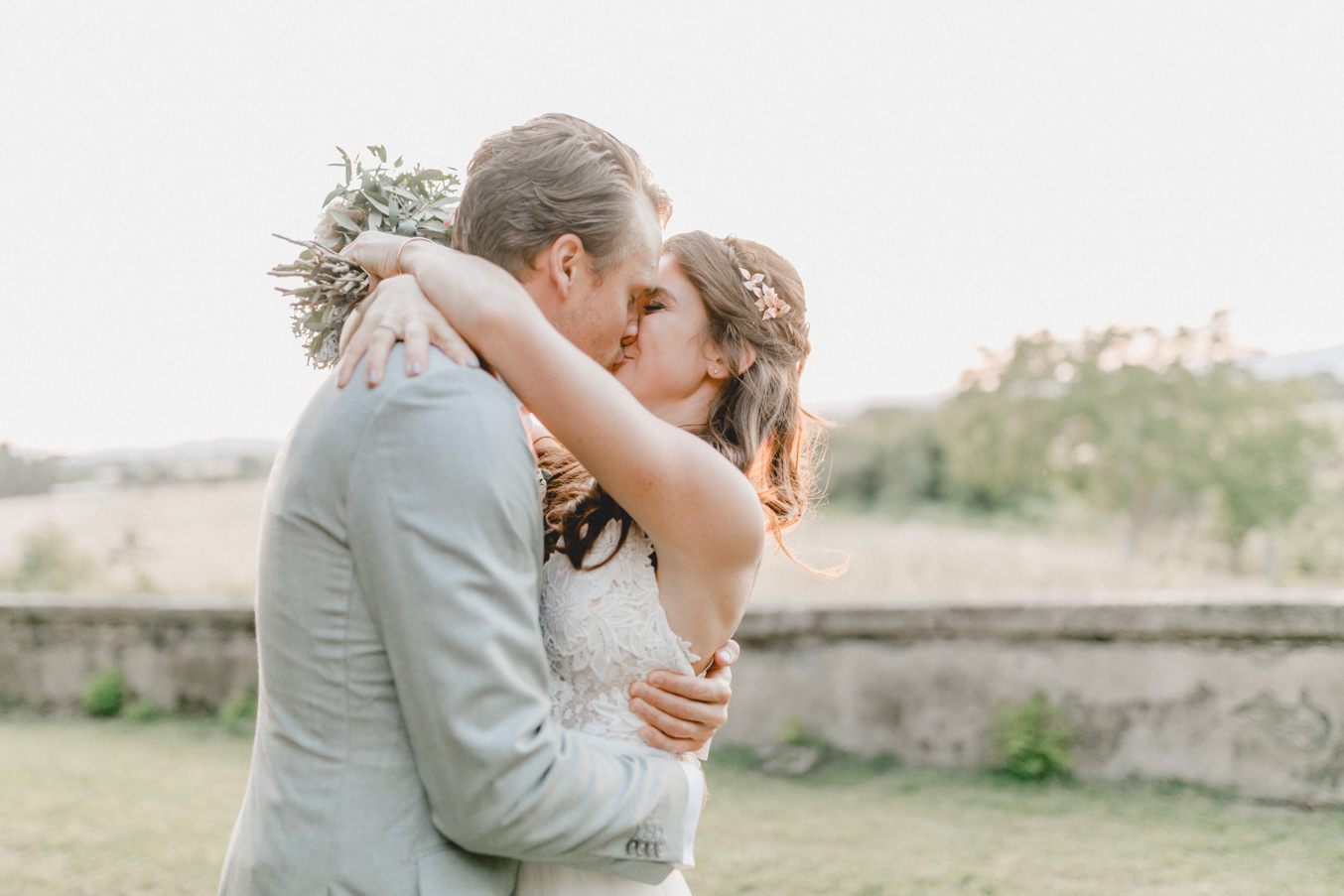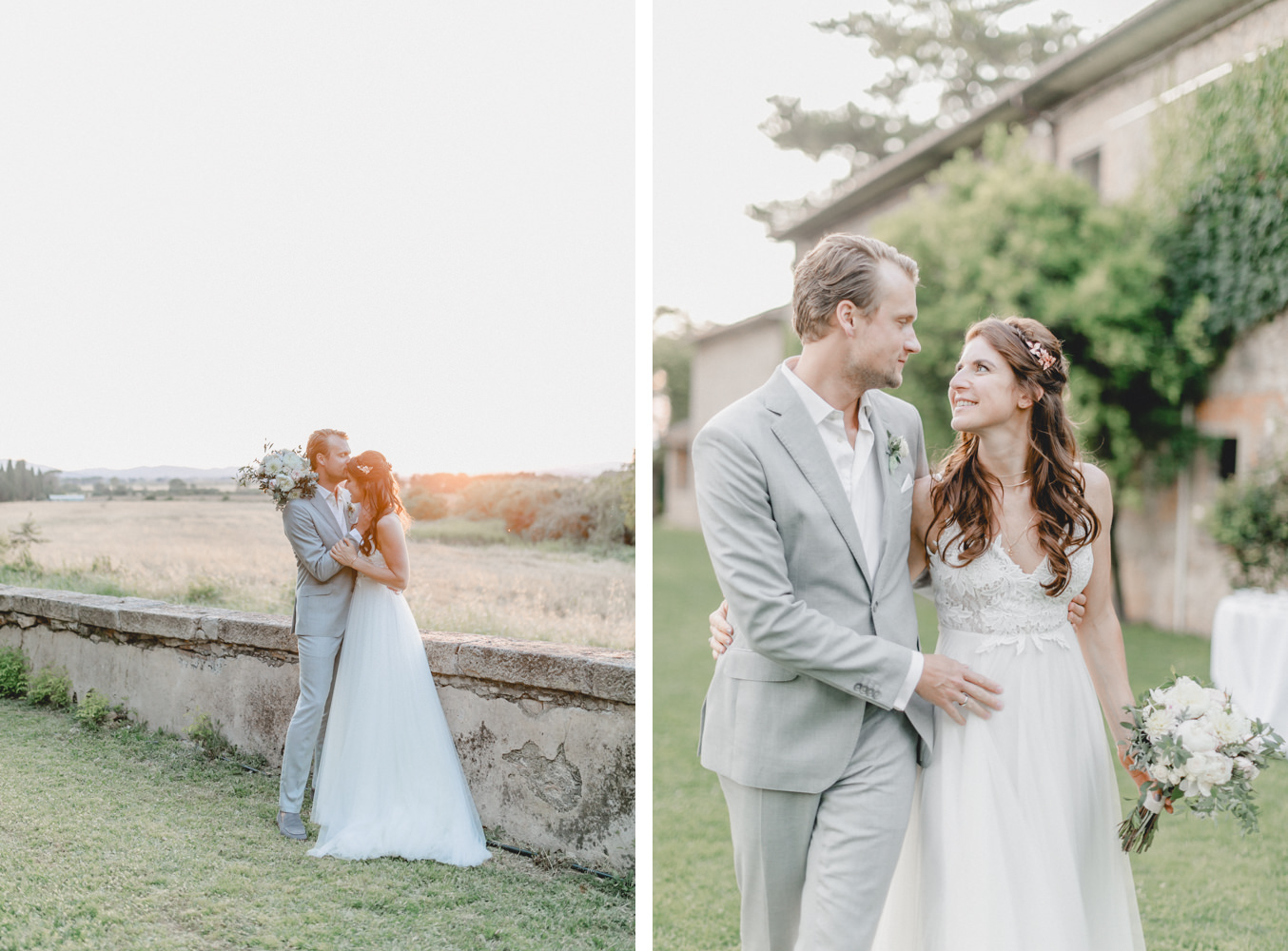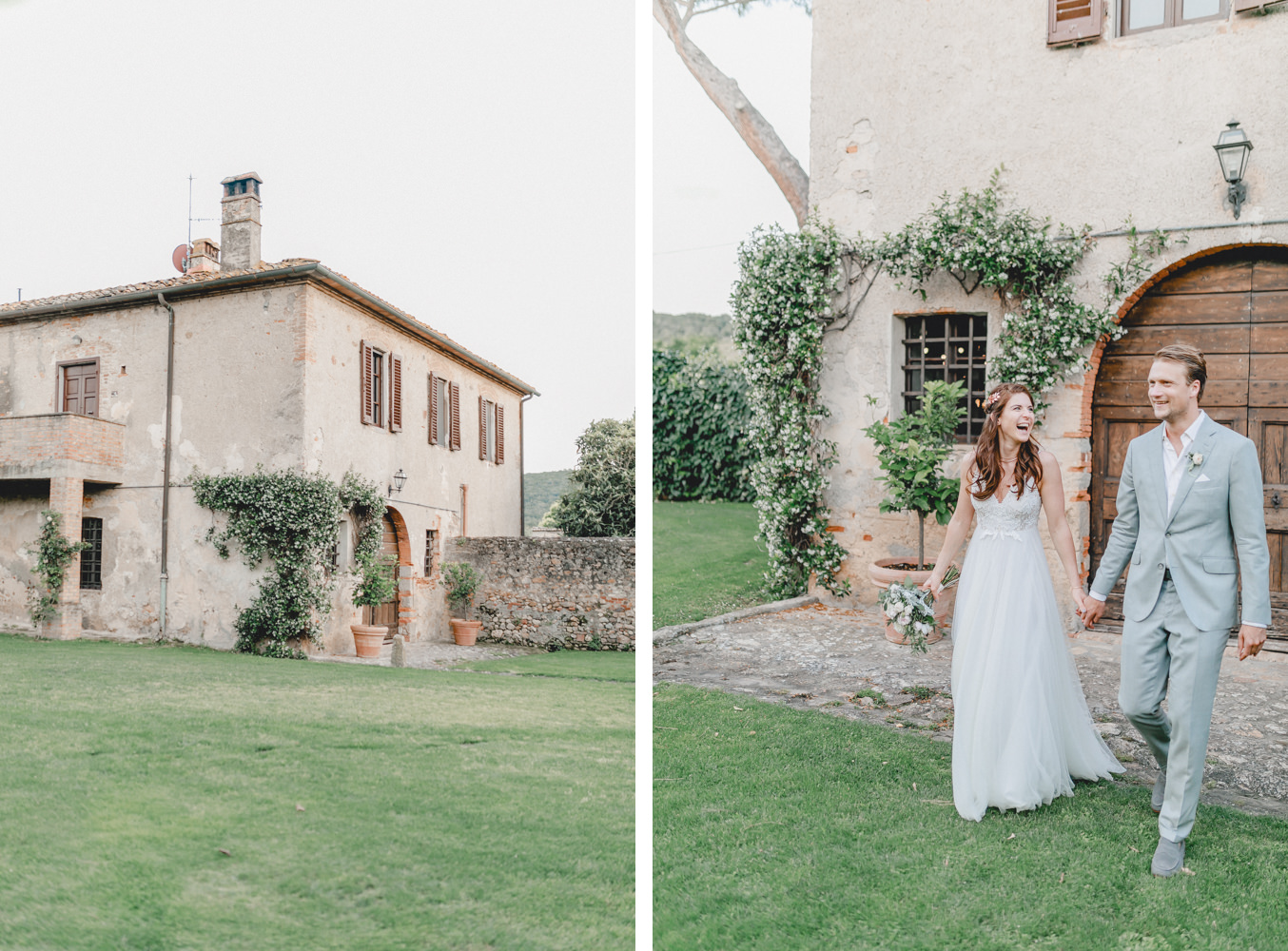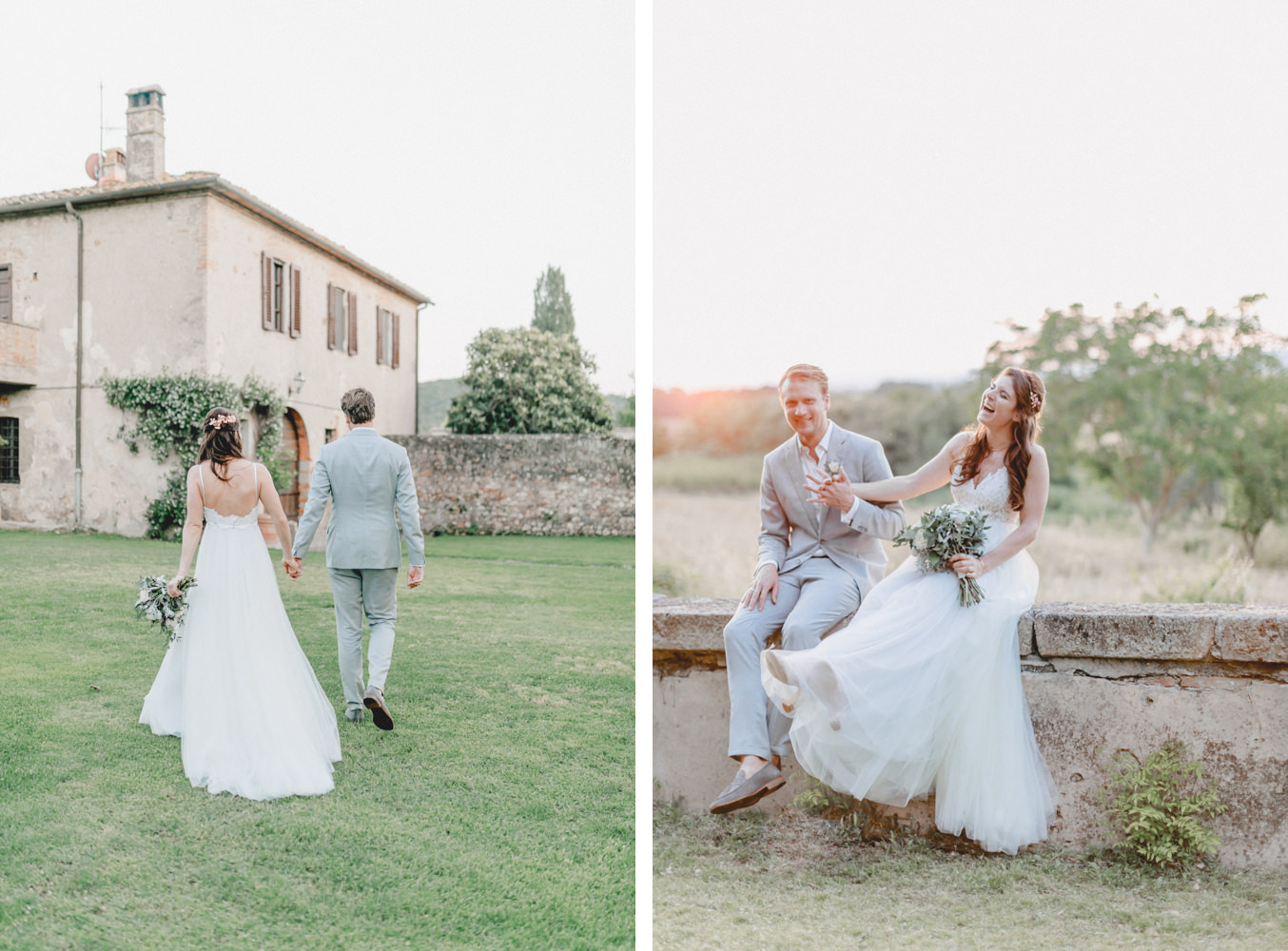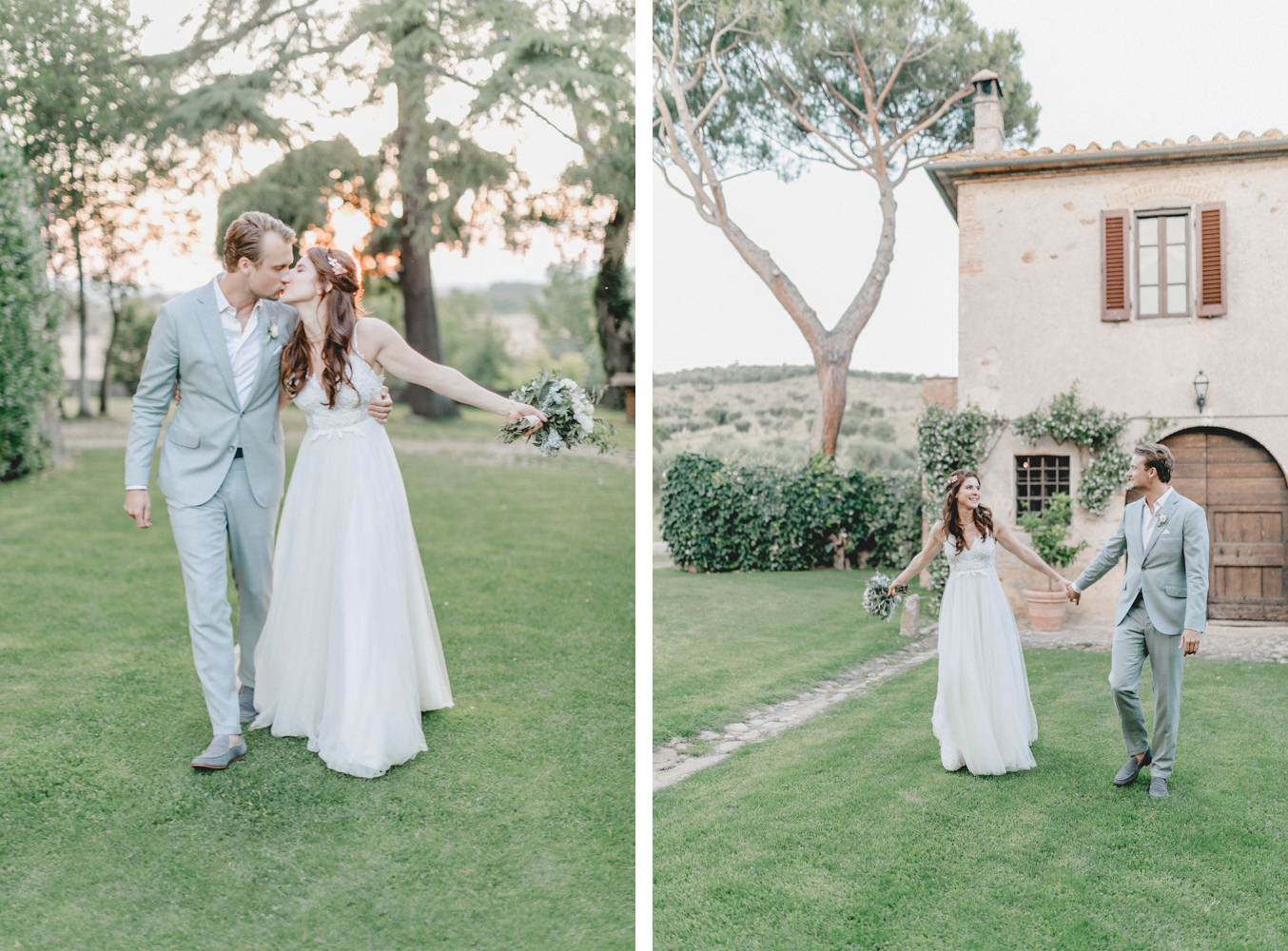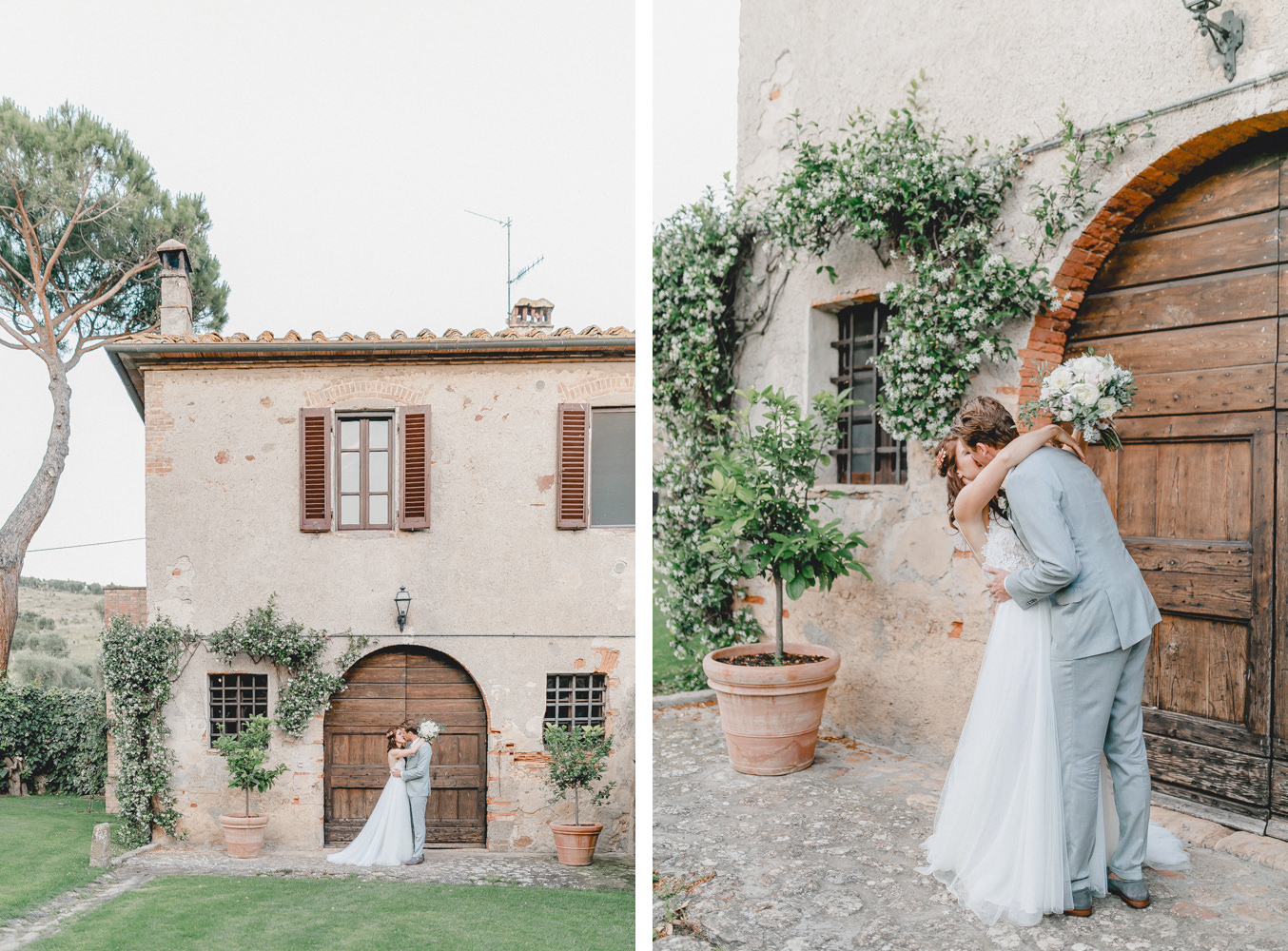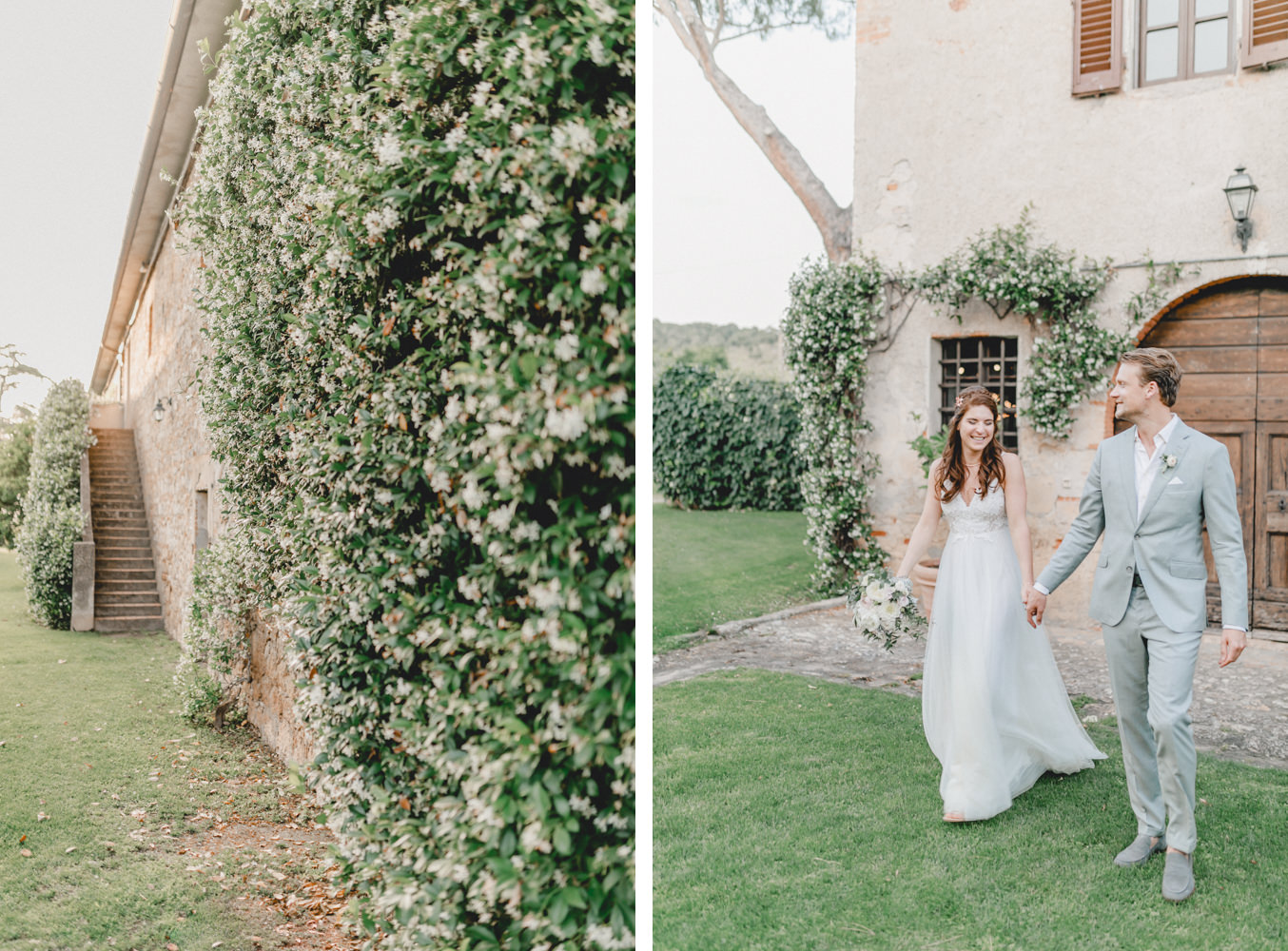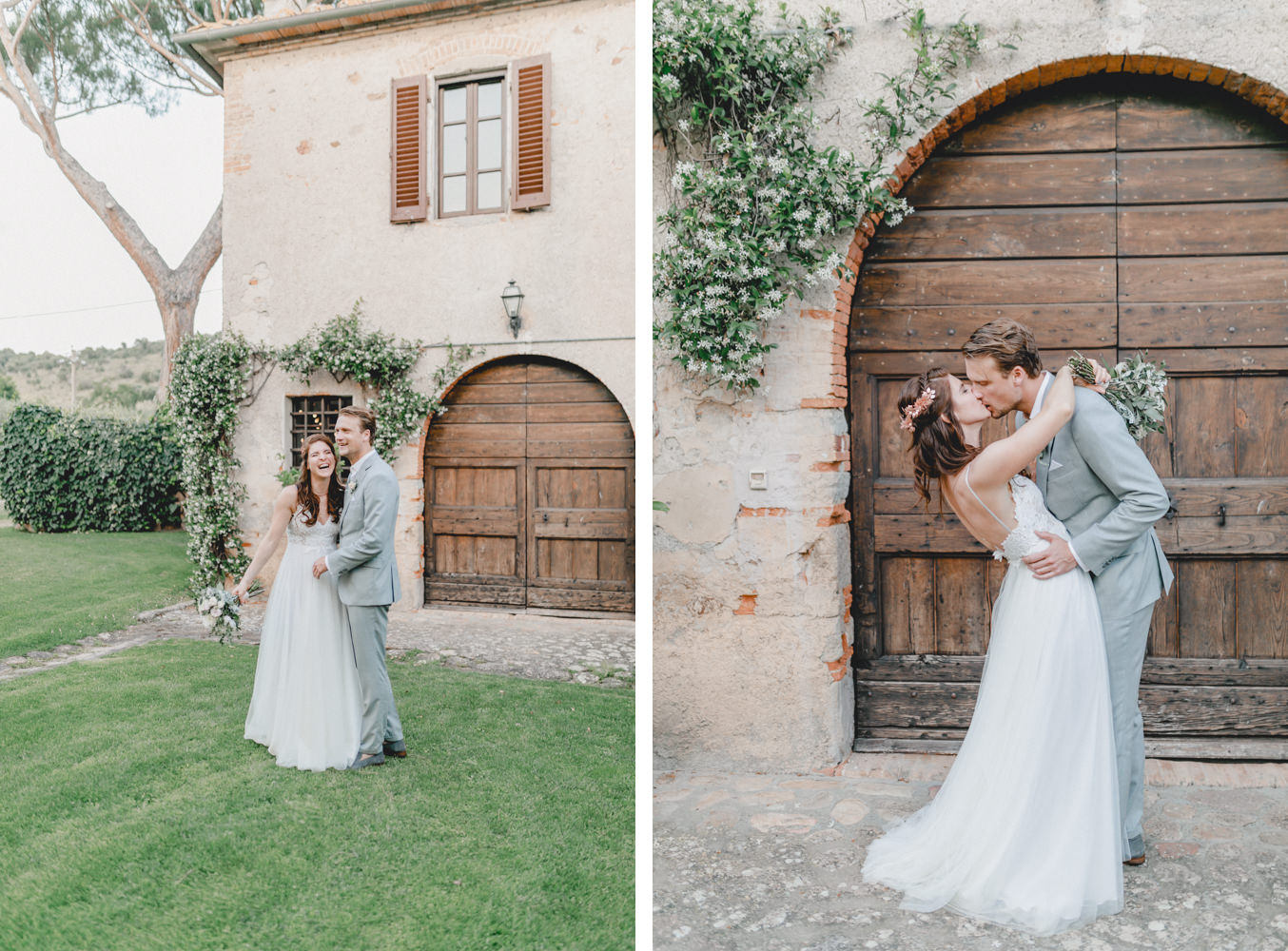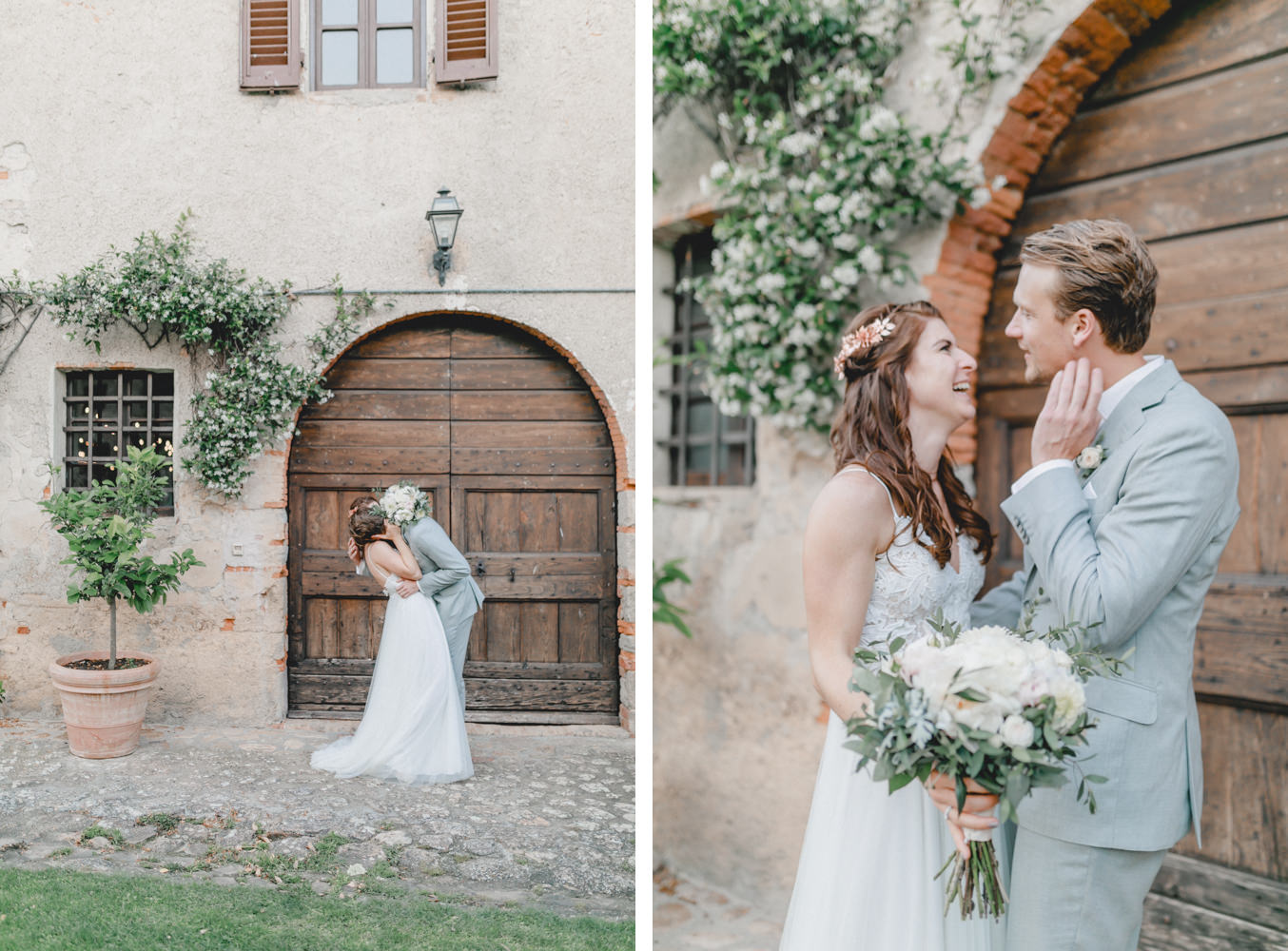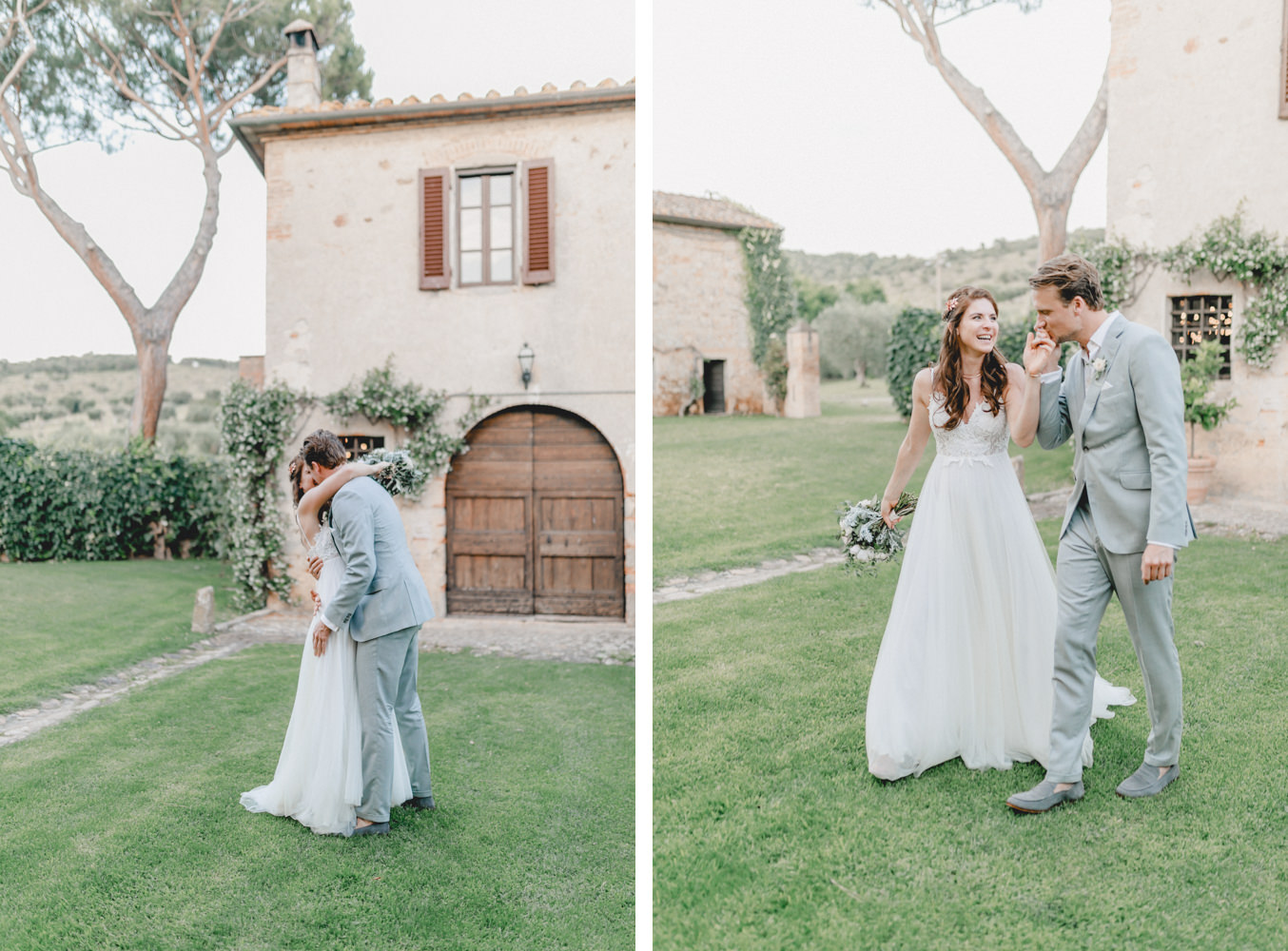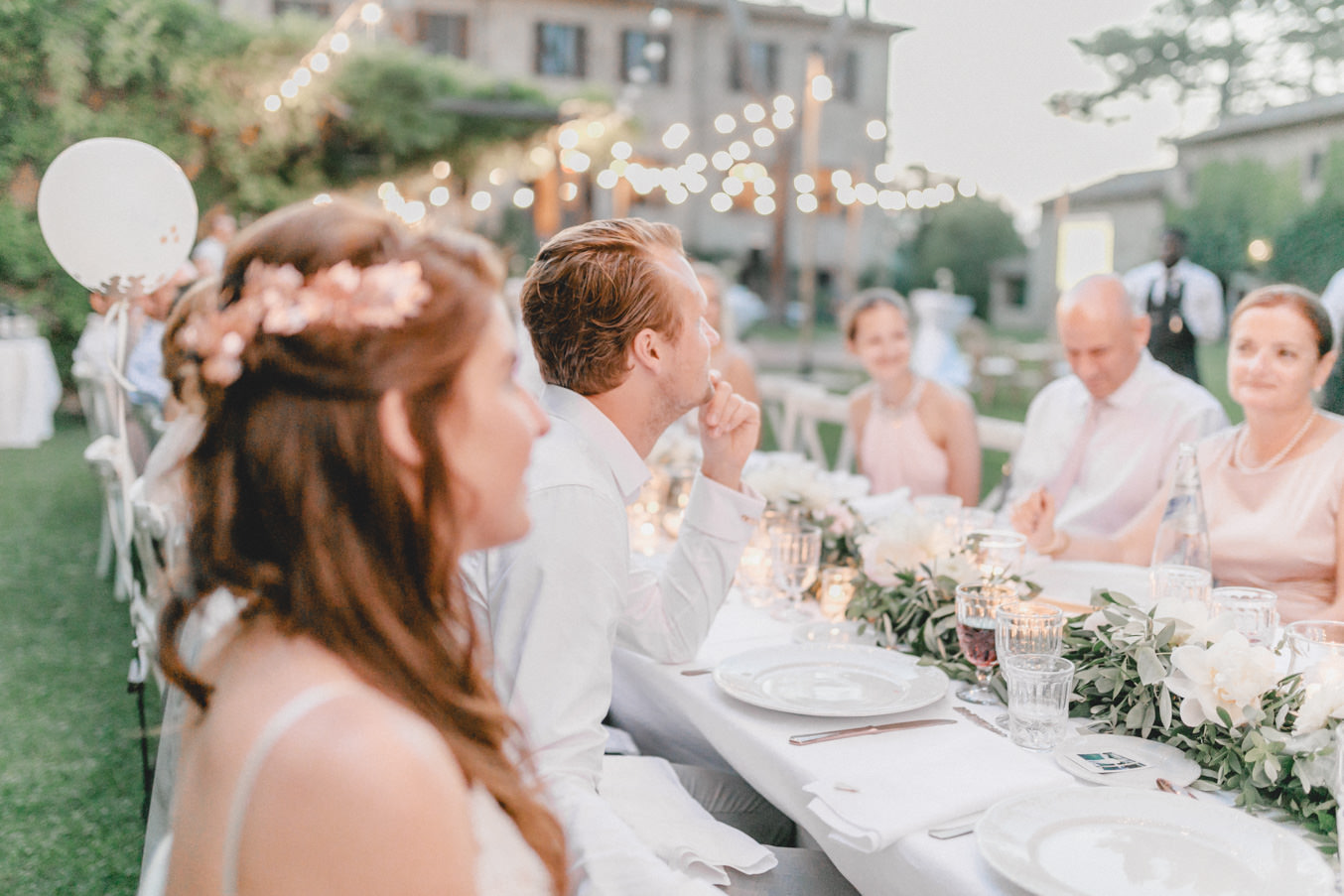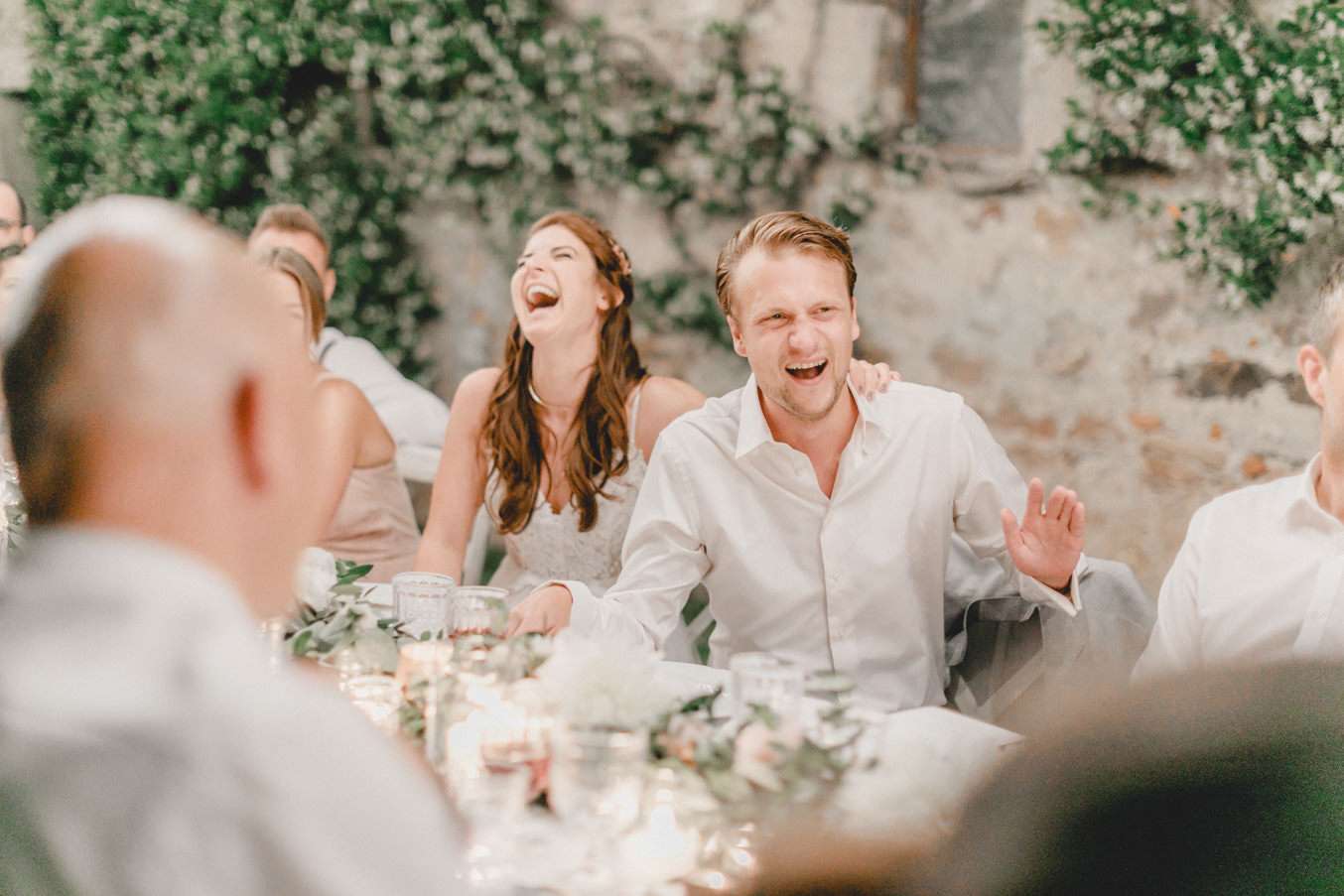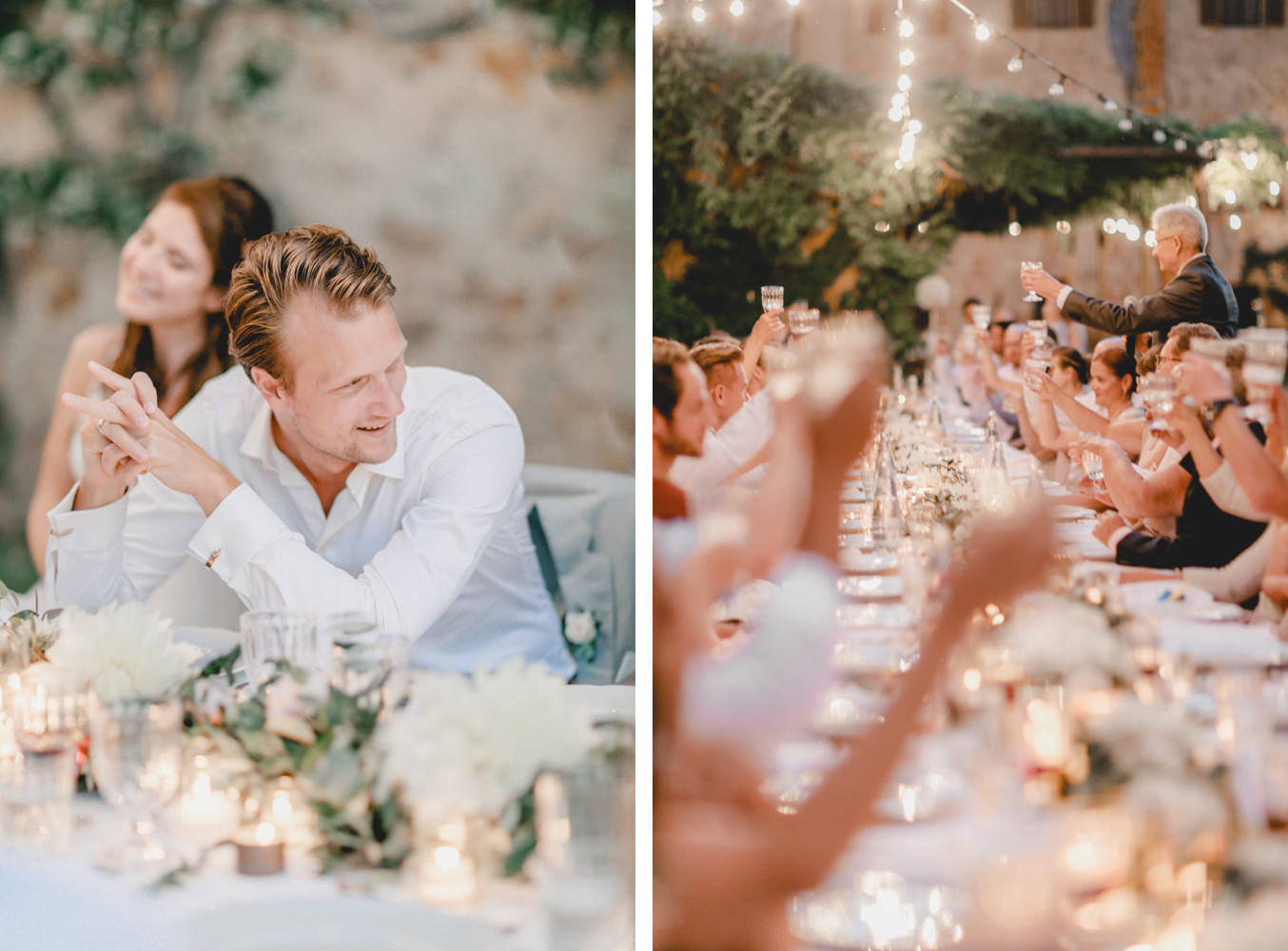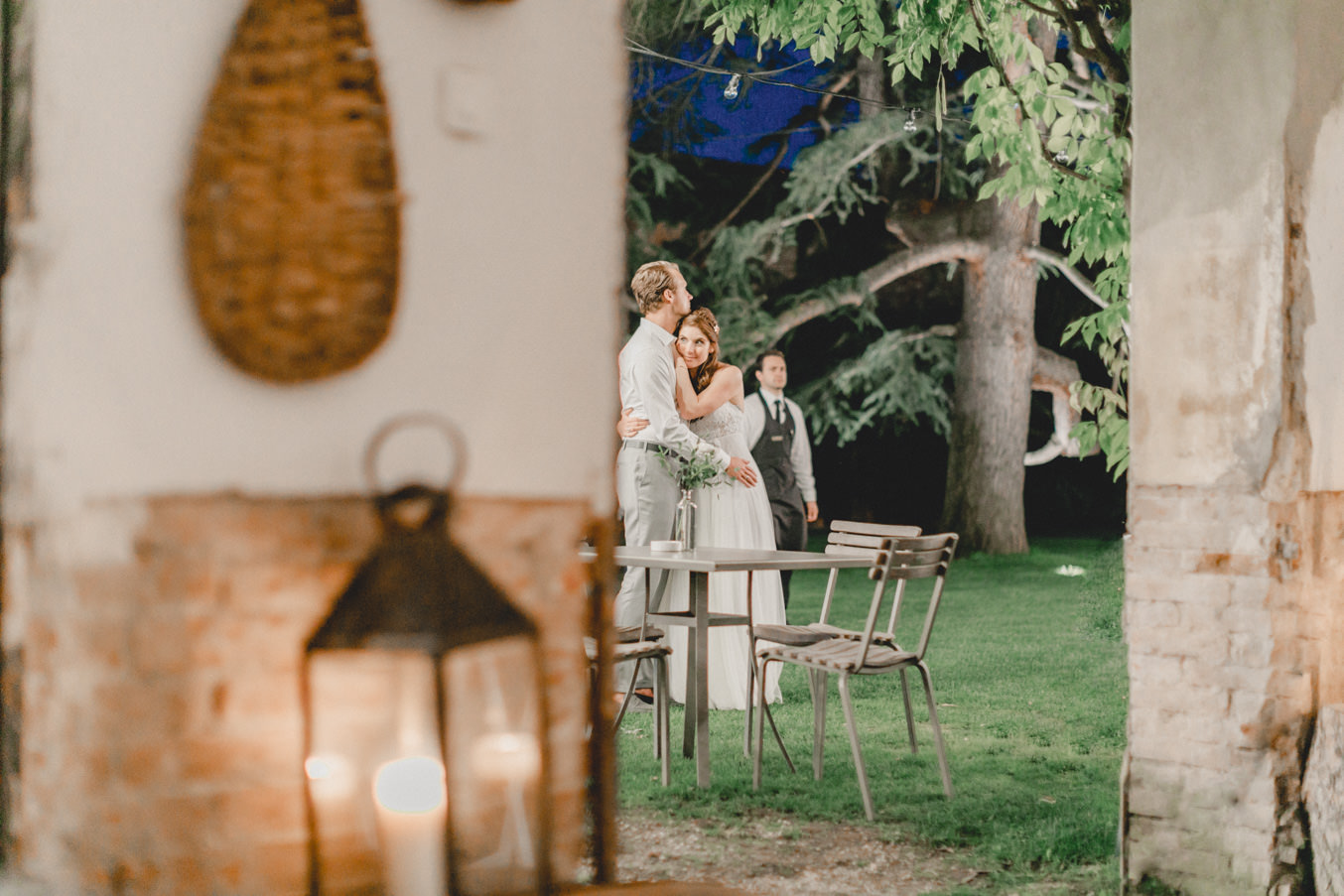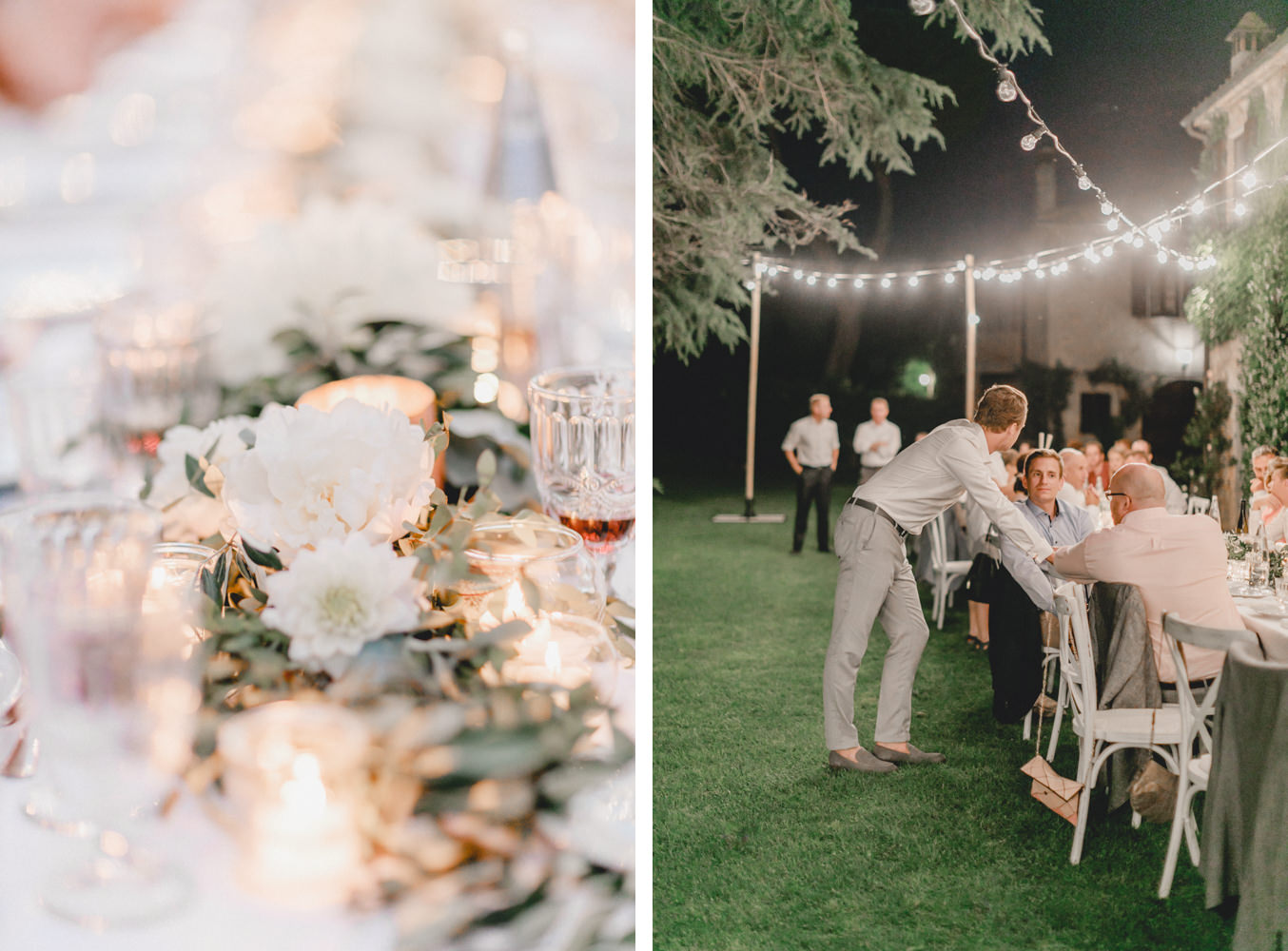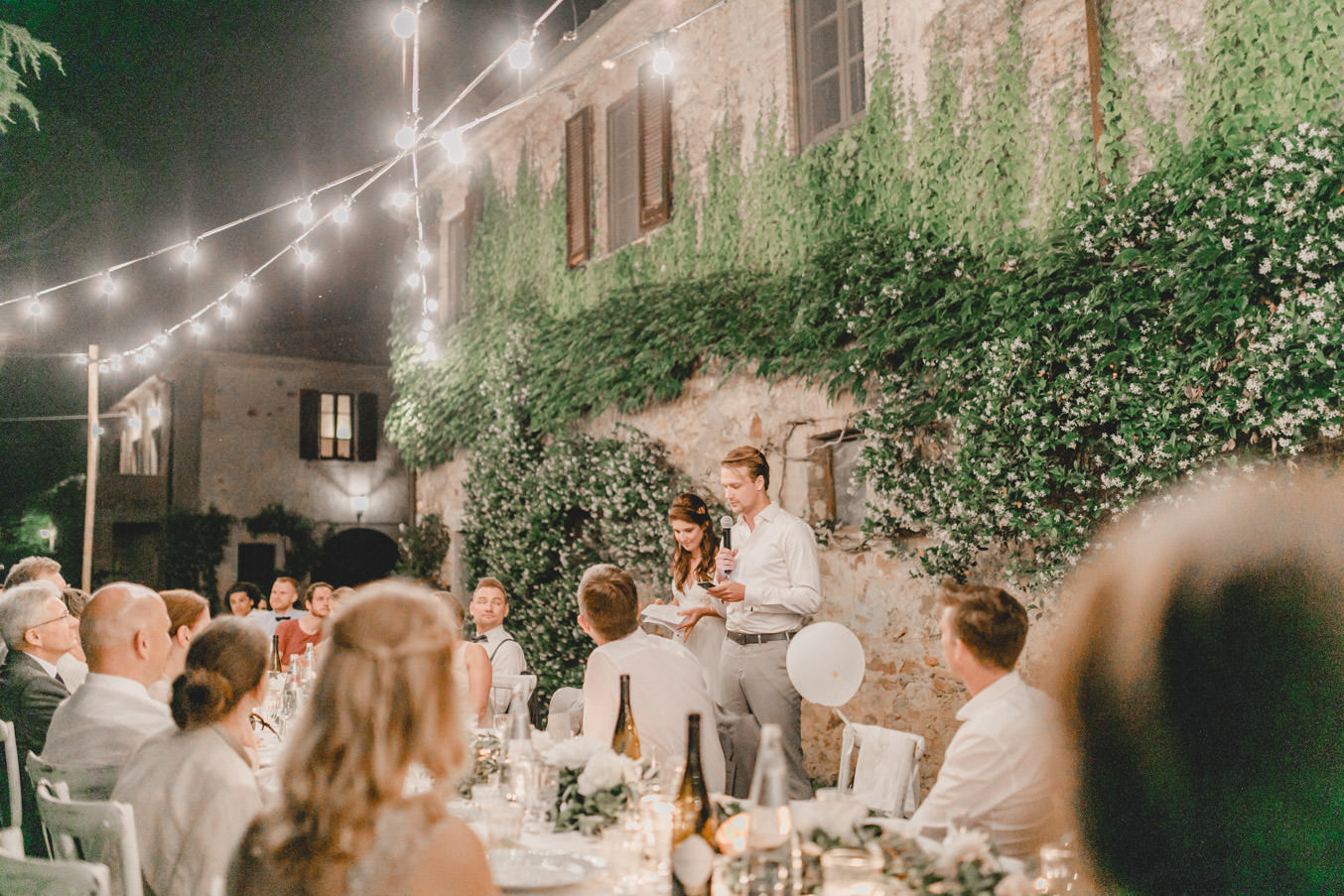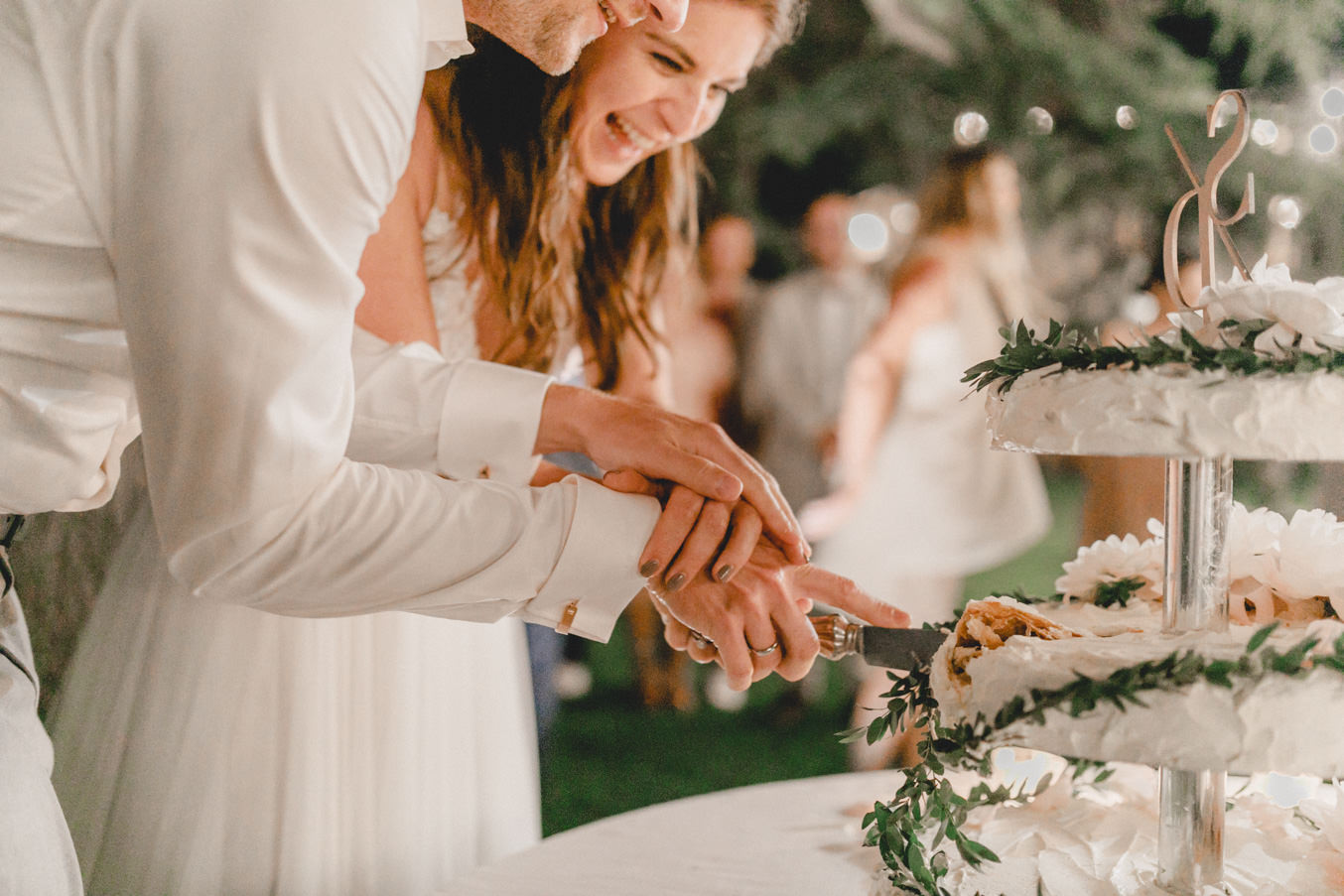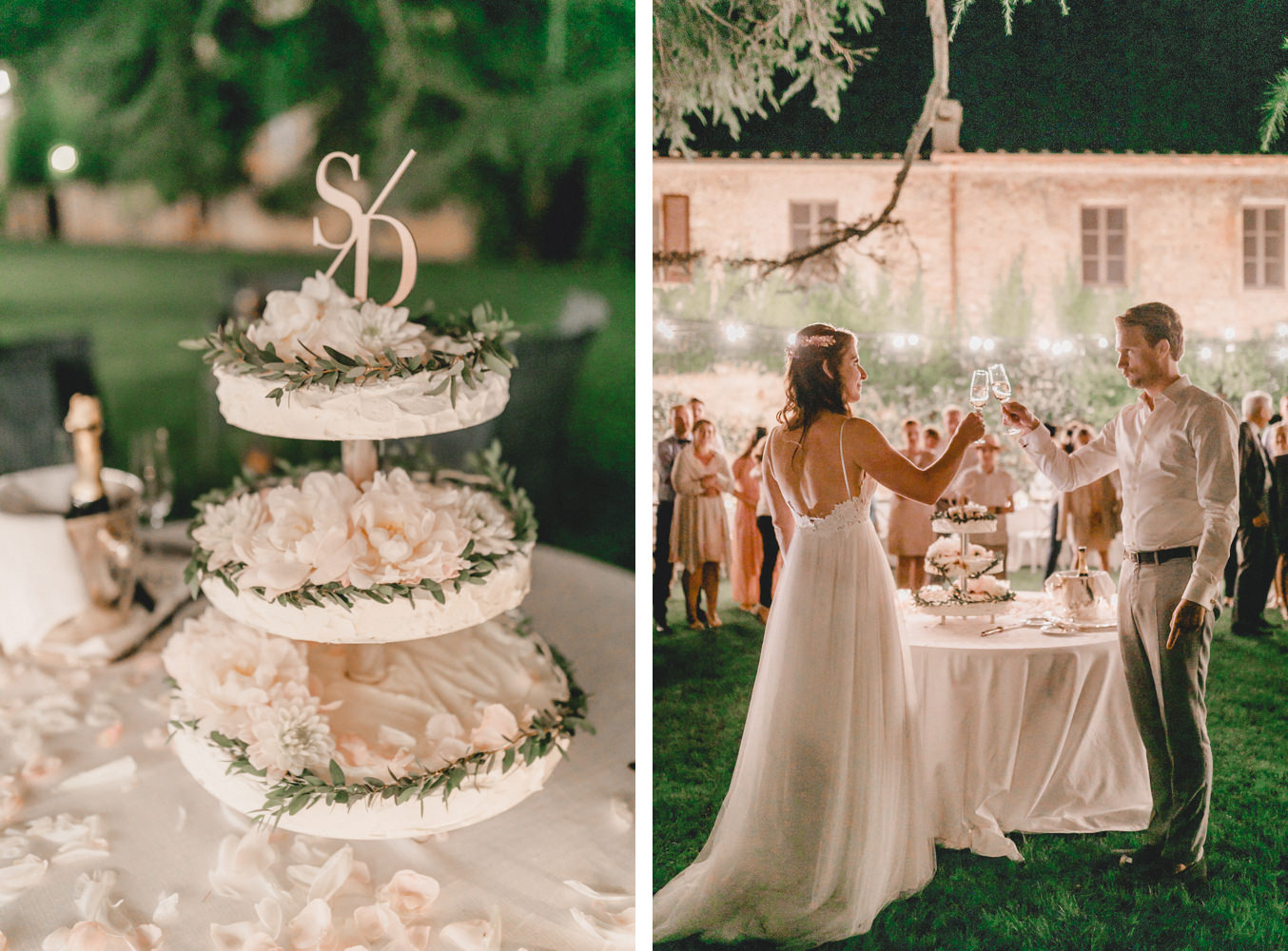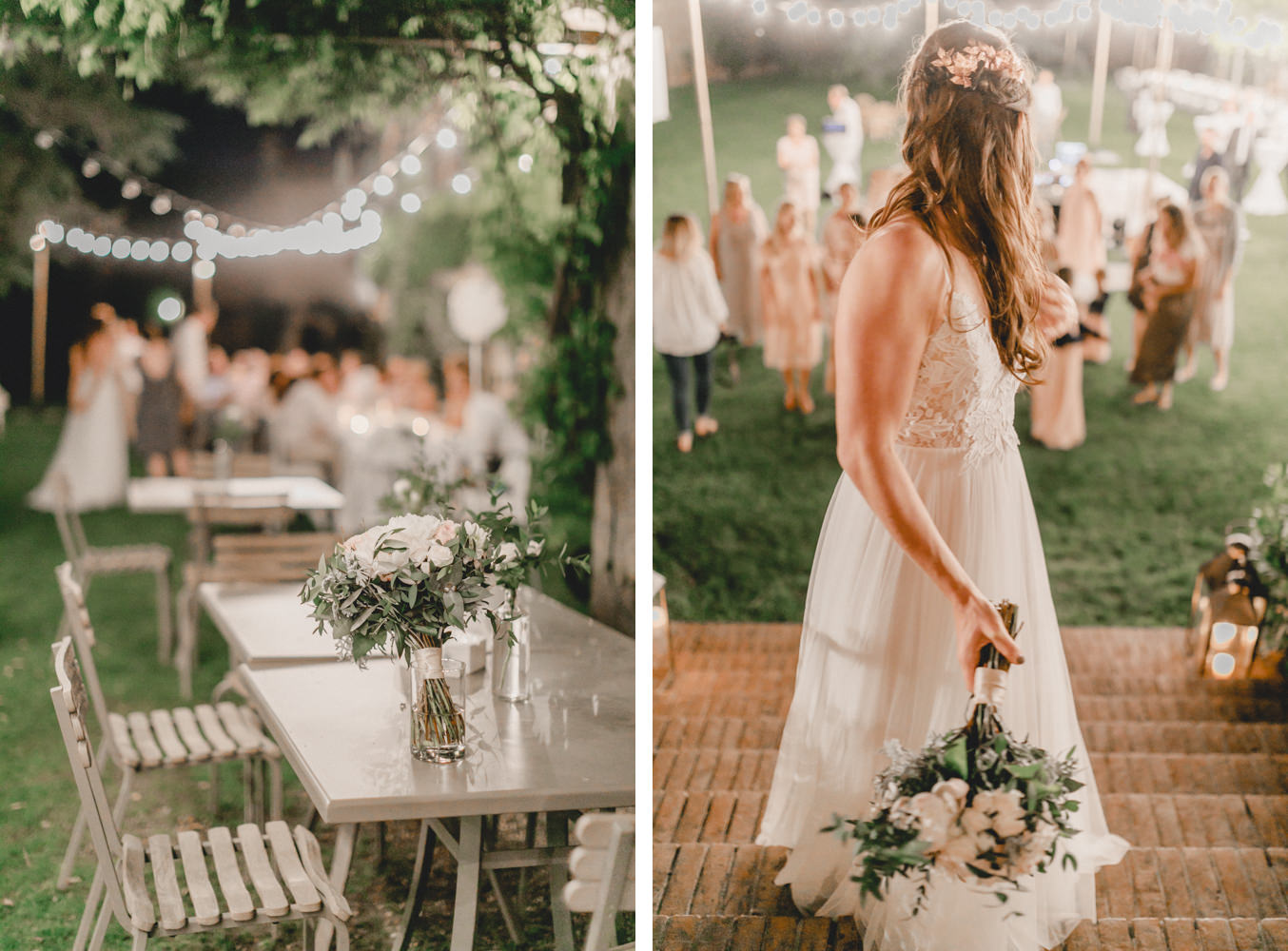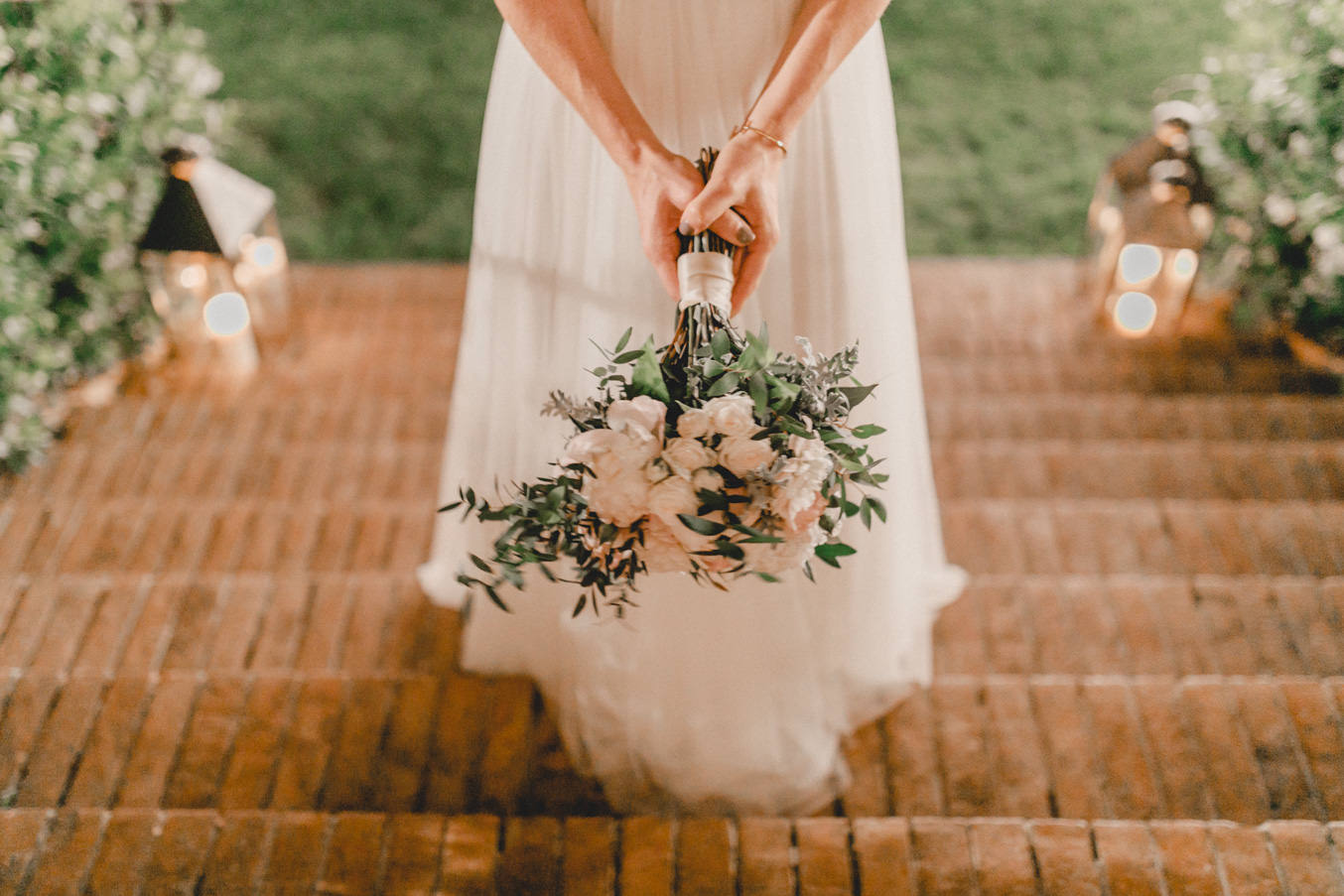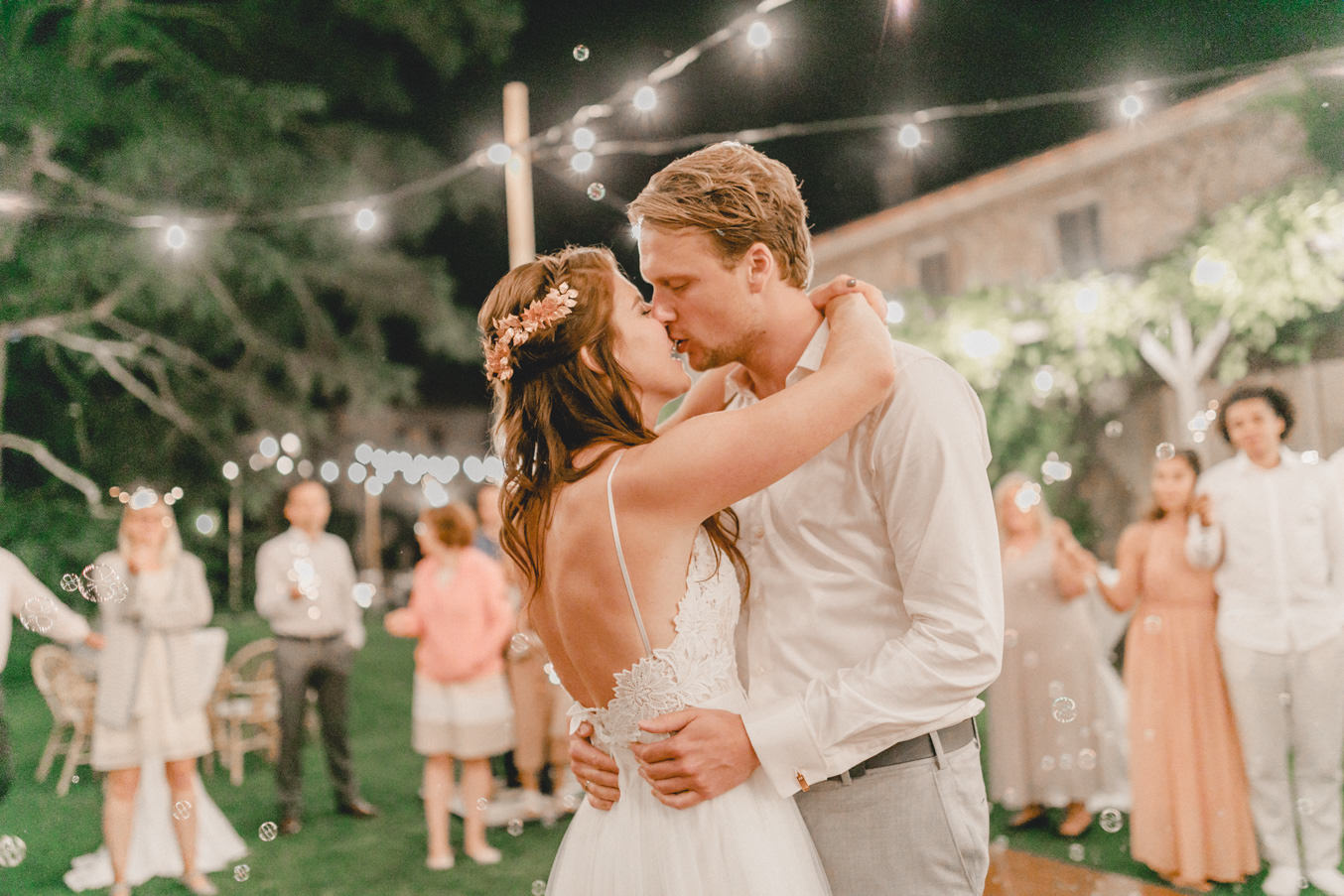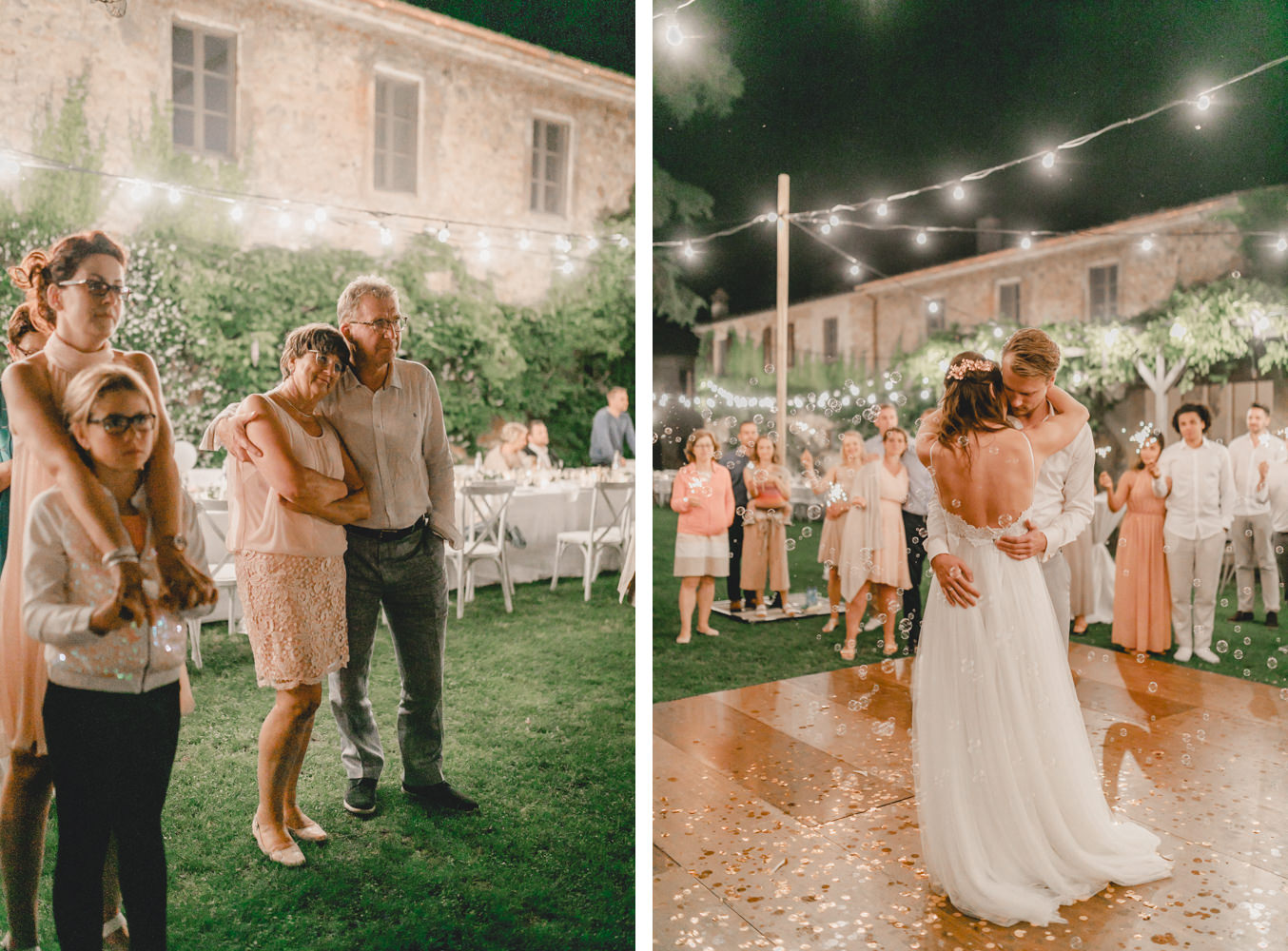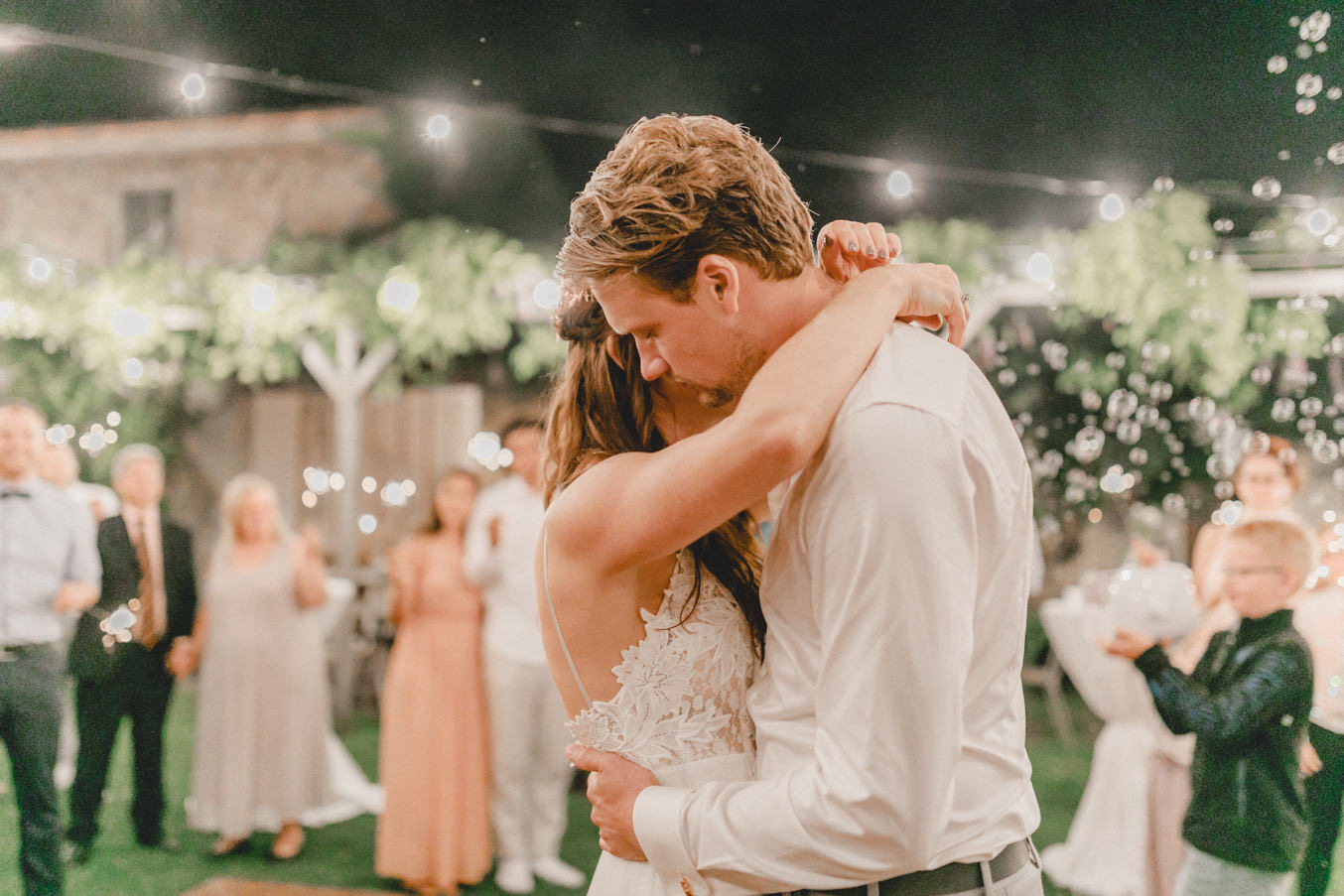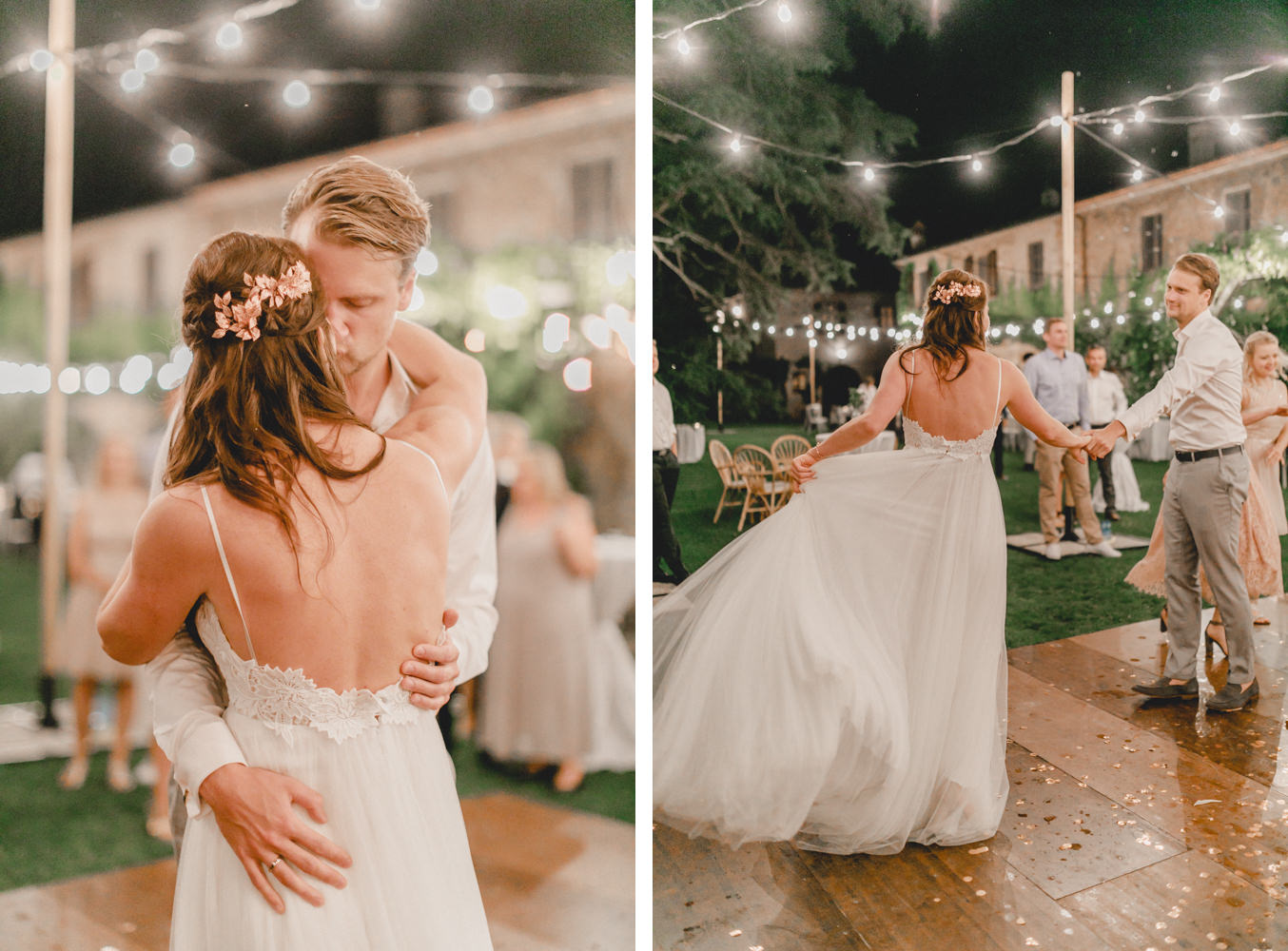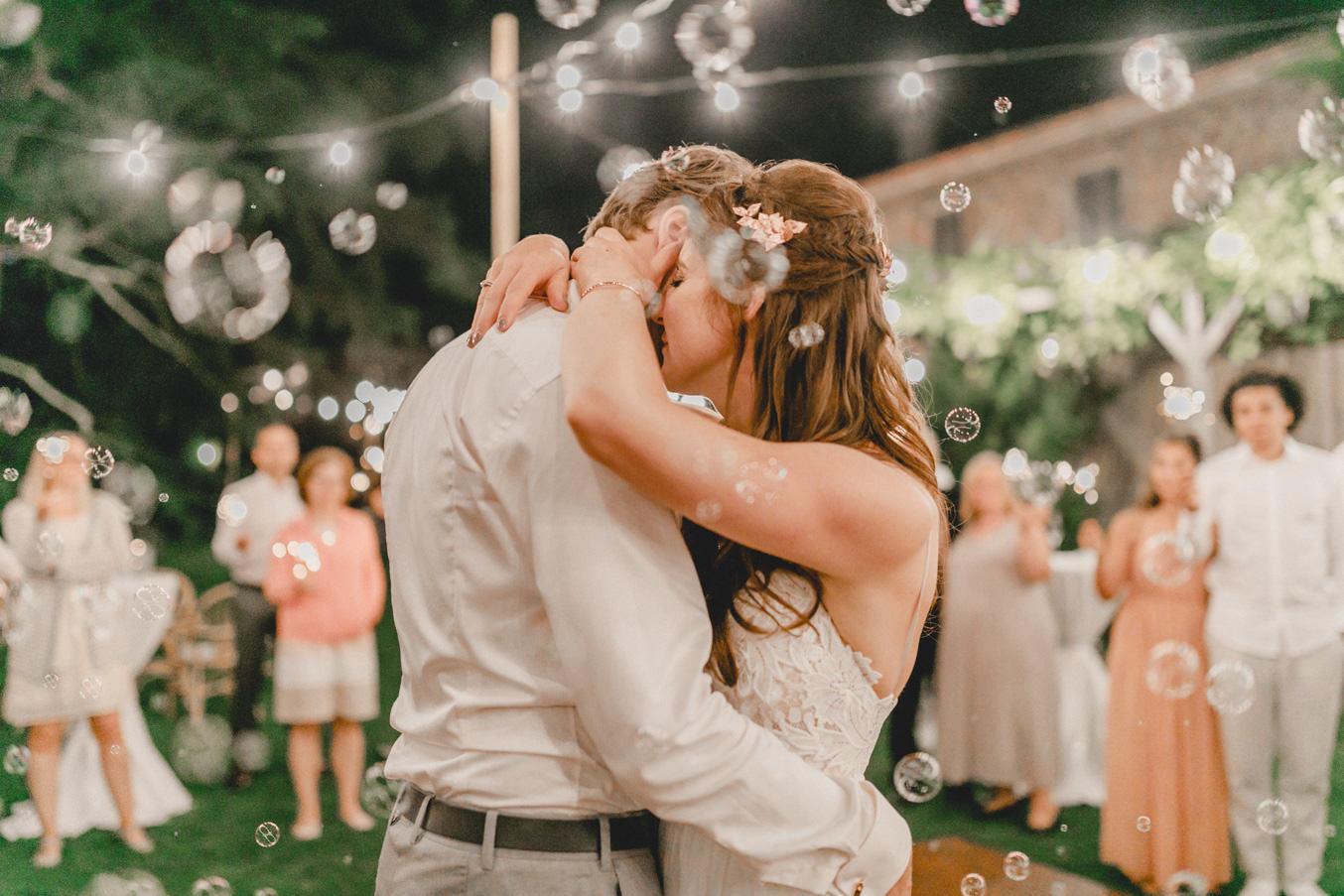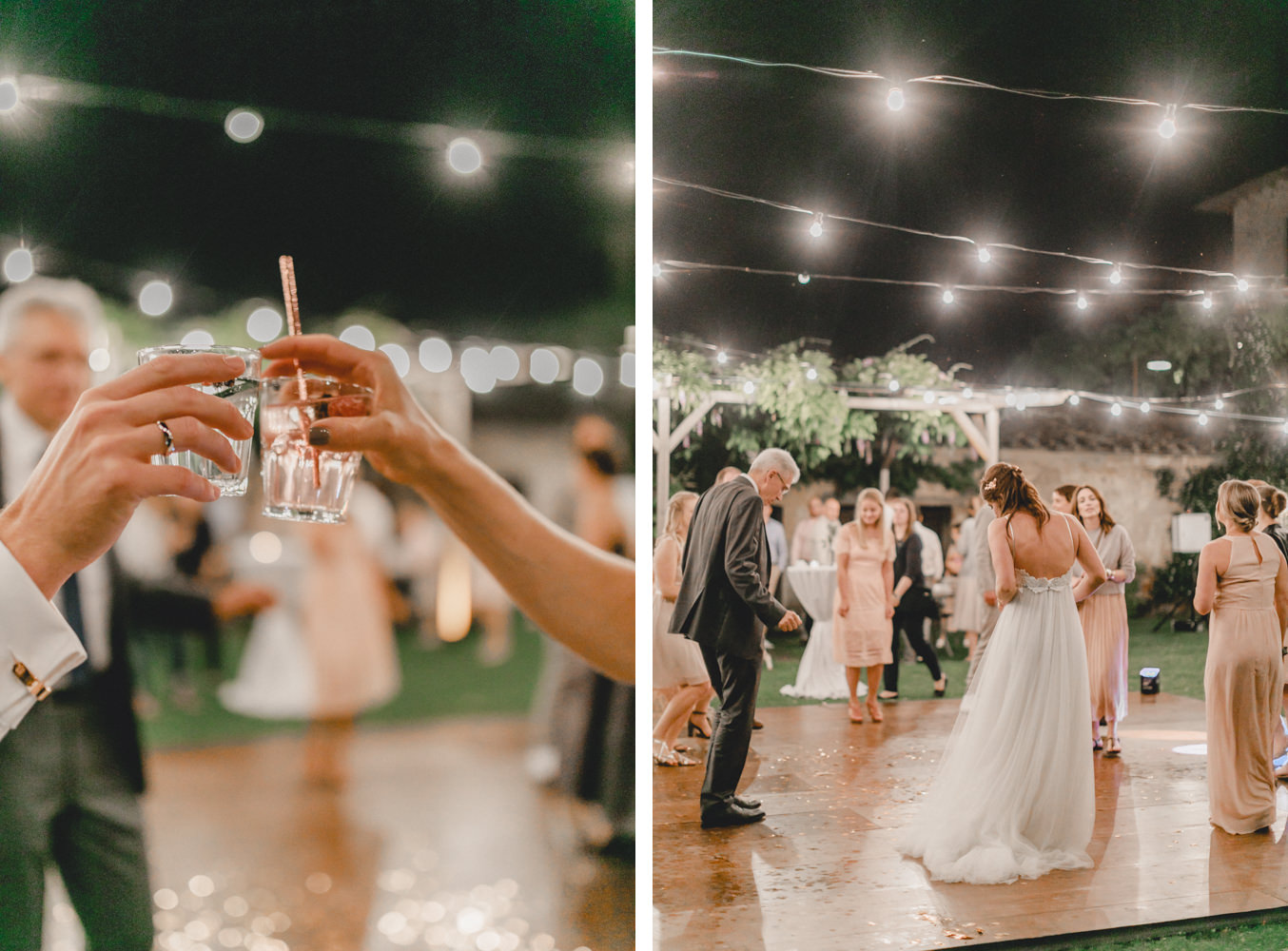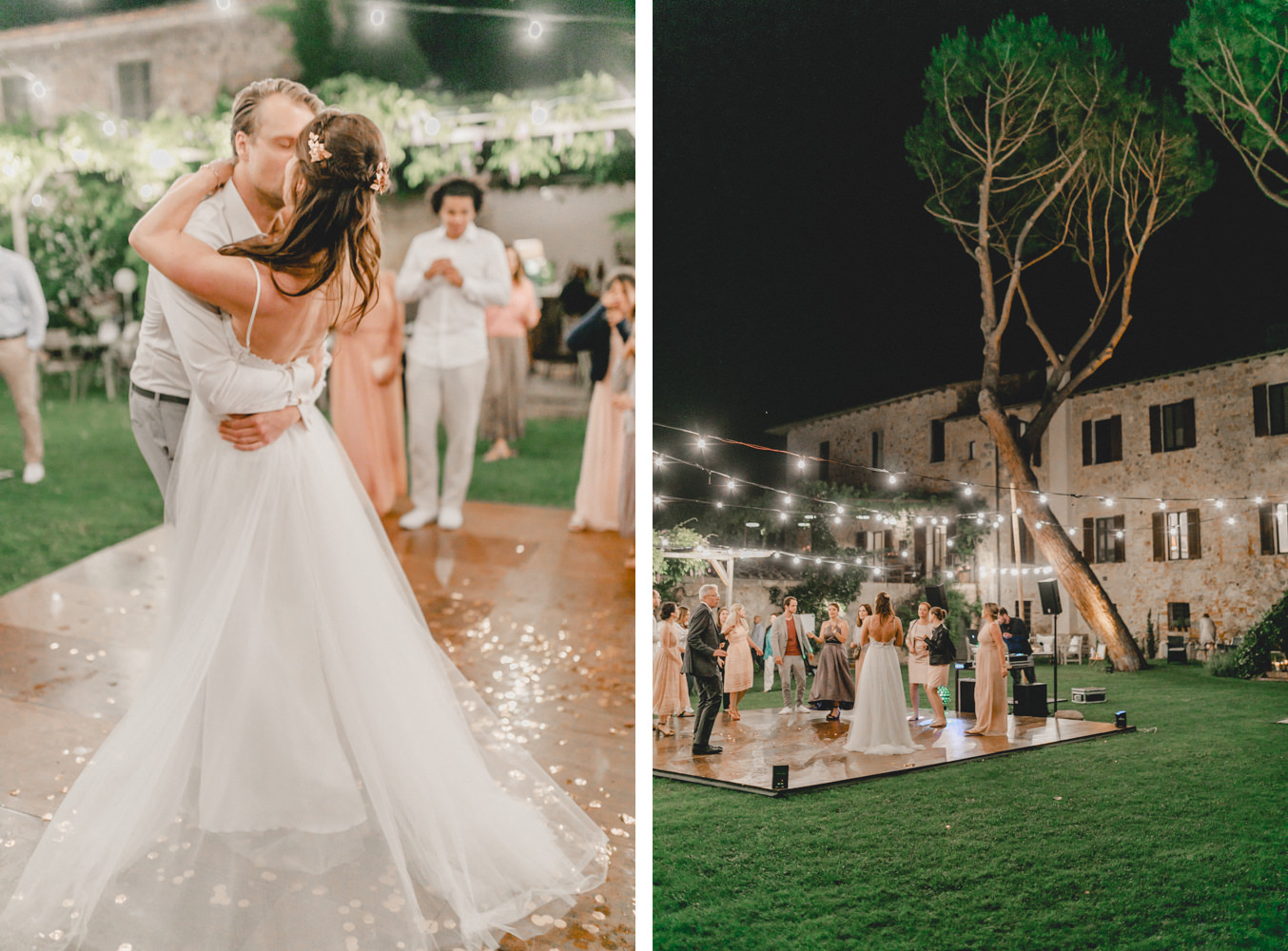 I'm forever thankful to have clients like these two gorgeous human beings who take me with them to so amazing places. So thank you Sandra and Dirk for all your love and your trust in me!
Are you planning your destination wedding in Tuscany ore somewhere else in Italy? Or the world?
Let me know what you're dreaming of and maybe we wake up saying buongiorno pretty soon.
Lovebirds: Sandra & Dirk  |  Photographer: Bina Terré  |  Wedding Planning: Sagt ja & Talento Italia  |  Bridal Dress: Daalarna Couture  |  Bridal Boutique: Victoria Rüsche  |  Videographer: Farina Kirmse  | Stylist: Anna Hello Gorgeous  |   Assistant: Caroline Rabe  |  Dj: Markus Rosenbaum  |  Stationery: Traufabrik  |  Venue: La Pescaia Resort, Tuscany, Italy